Justlife Cafe at The Gardens, Mid Valley: Cafe Review
This review is brought to you in part by Justlife.
Justlife has been a trusted retailer for organic and eco-friendly products since the late 1990s, with founders and team members who've remained steadfastly passionate about supporting local farming communities and understanding how natural food is best cultivated and consumed. That ethos extends to its flagship cafe, an oasis of vegan-friendly nourishment at The Gardens, where compellingly thoughtful recipes are conceived and executed with care and respect. This is one of the mall's best restaurants.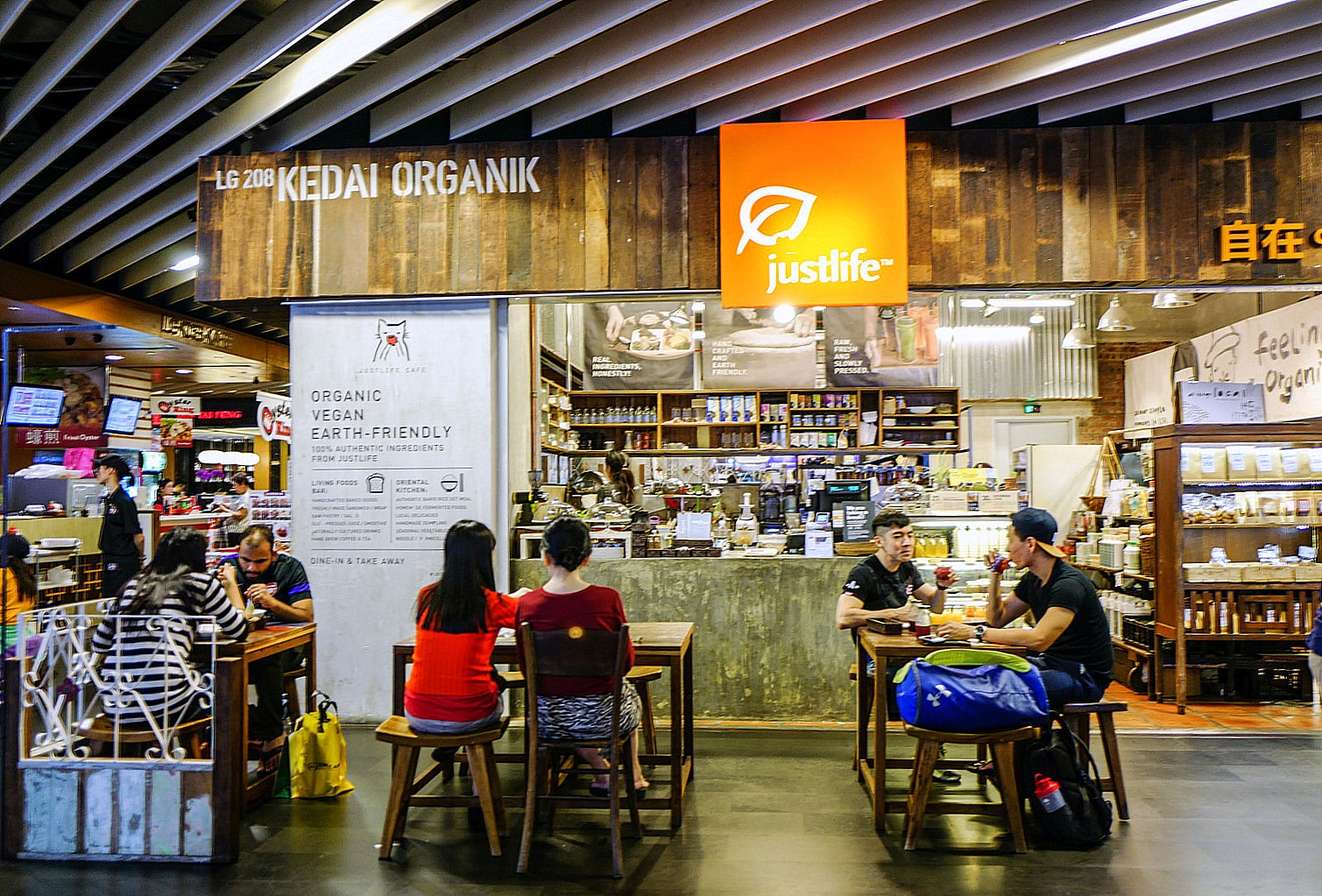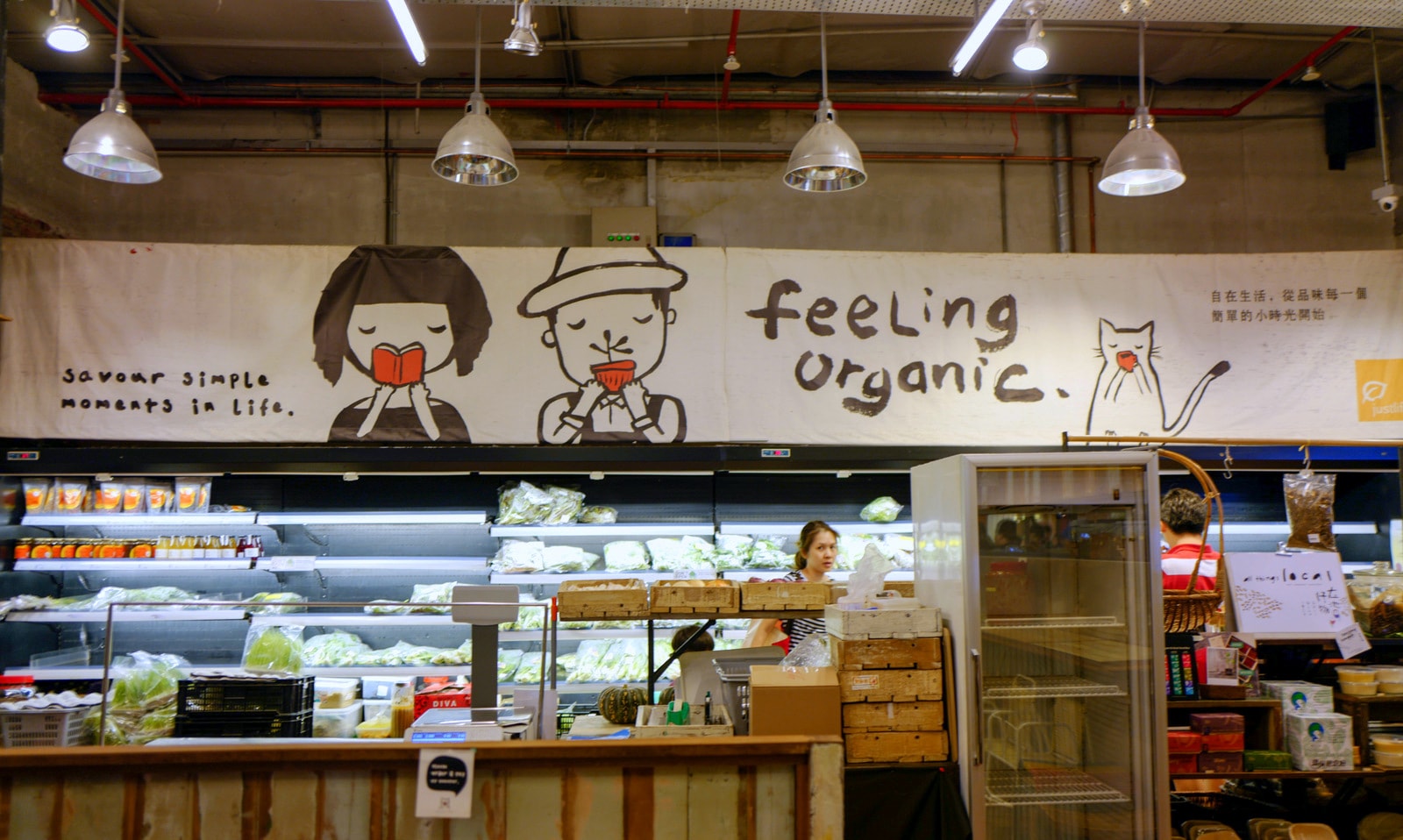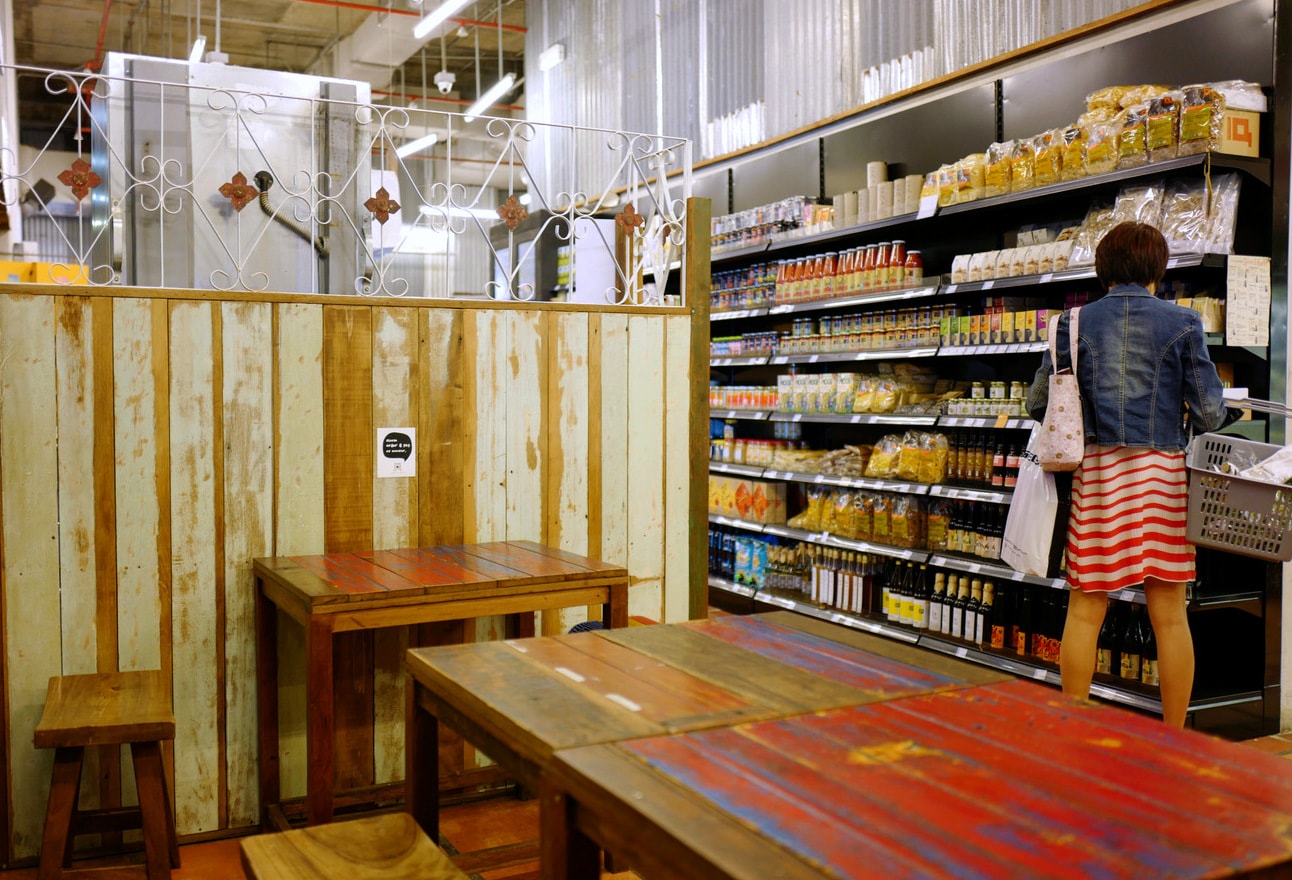 Signature Nasi Lemak
Plenty of behind-the-scenes effort is poured into the soulful, hearty offerings here: Start with the signature nasi lemak, which relies on brown rice from Sarawak's Bario highlands – Justlife even has a team member stationed in Bario to help ensure that the hill rice continues to be organically grown, just as it has been for generations by the Kelabit tribe, planted only once a year, with the soil and buffaloes rested after each harvest in the lush, pollution-free land. It's a beautiful base for this meat-free interpretation of Malaysia's national dish, made wholesome and wholly guilt-free, still fragrant and flavoursome nonetheless, infused with virgin coconut oil, with the bonus kick of house-made sambal, acar, tofu rendang and long beans in turmeric sauce (RM19).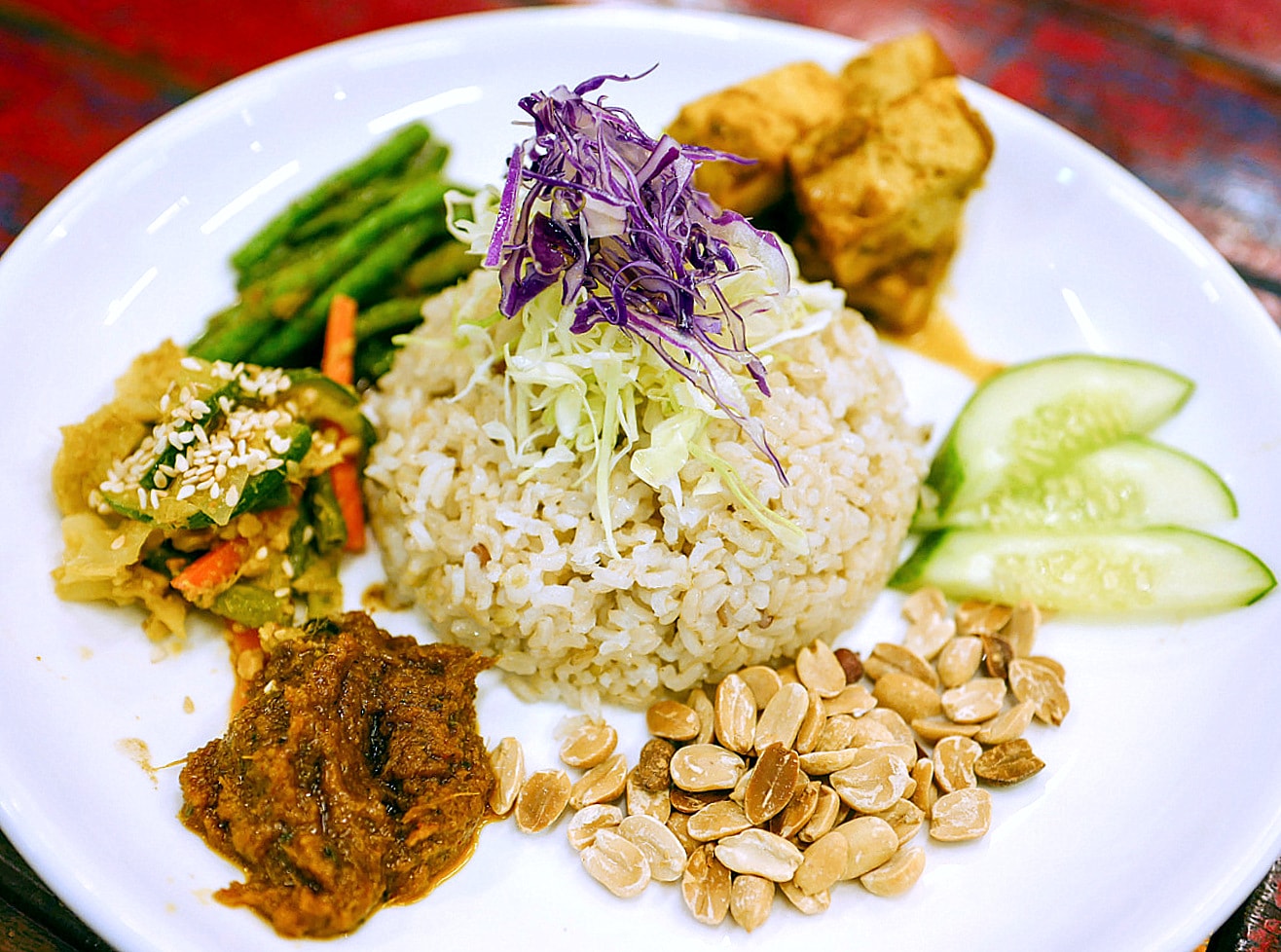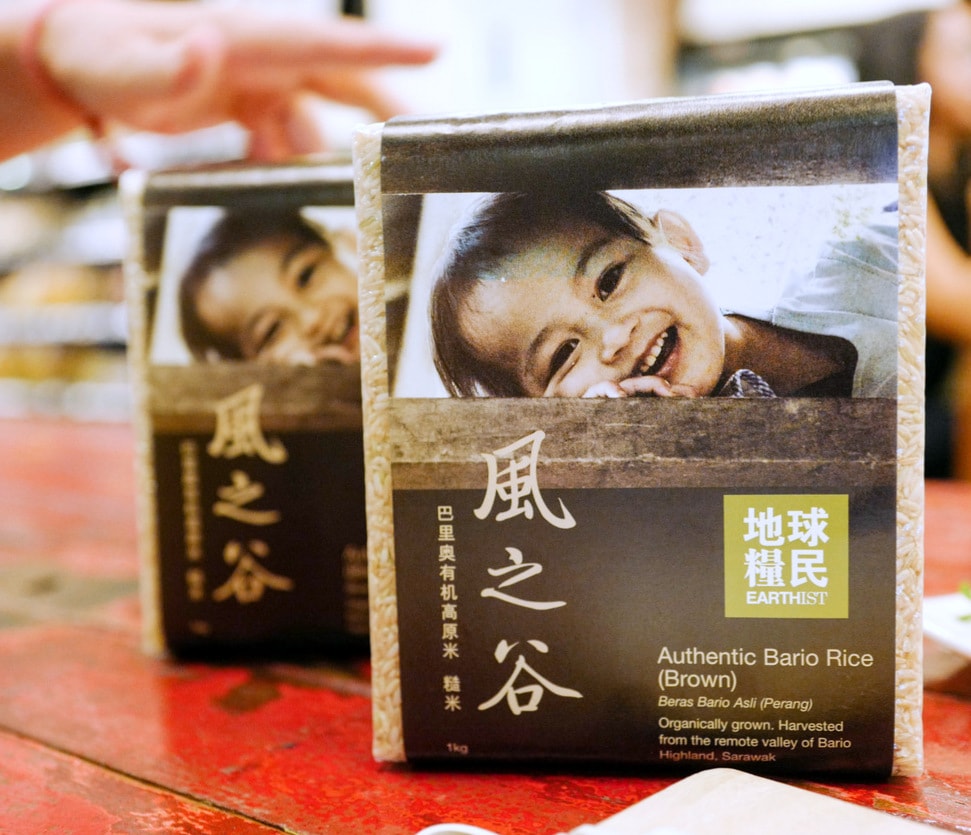 Wild fermentation
Wild fermentation is a cornerstone of Justlife, spread across its diverse menu. You'll see jars here of fermented ingredients that range from kimchi to sauerkraut, with the kitchen also enthusiastic about everything from sourdough bread to tempeh and miso. The components come together delectably in the probiotic-rich Buddha Bowl, commanding in its use of plant protein, made nutritionally complex with quinoa, seasonal sprouts, fermented veggies, and an avocado tahini dressing – the sort of salad we'd be ecstatic to eat, simply because each bite tastes so good, with an abundance of fulfilling textures (RM25; the quinoa and chickpeas are activated by being soaked in water before cooking, eliminating acidity and enhancing nutrient absorption).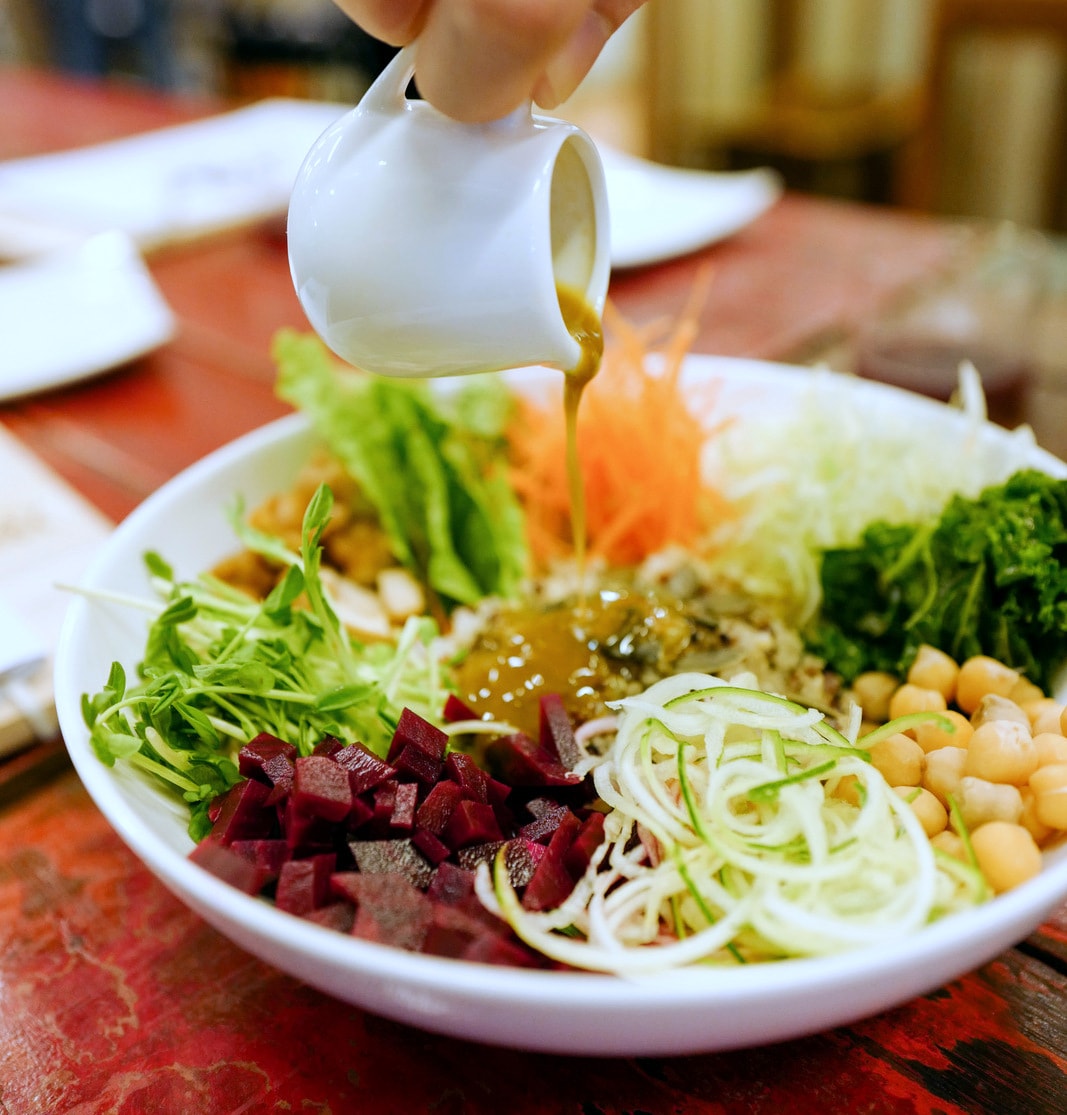 For fans who'd like to learn more about wild fermentation, Justlife also holds workshops from time to time at its outposts here in The Gardens and at Tropicana Avenue, inspiring customers to cultivate their own wild fermentation creations.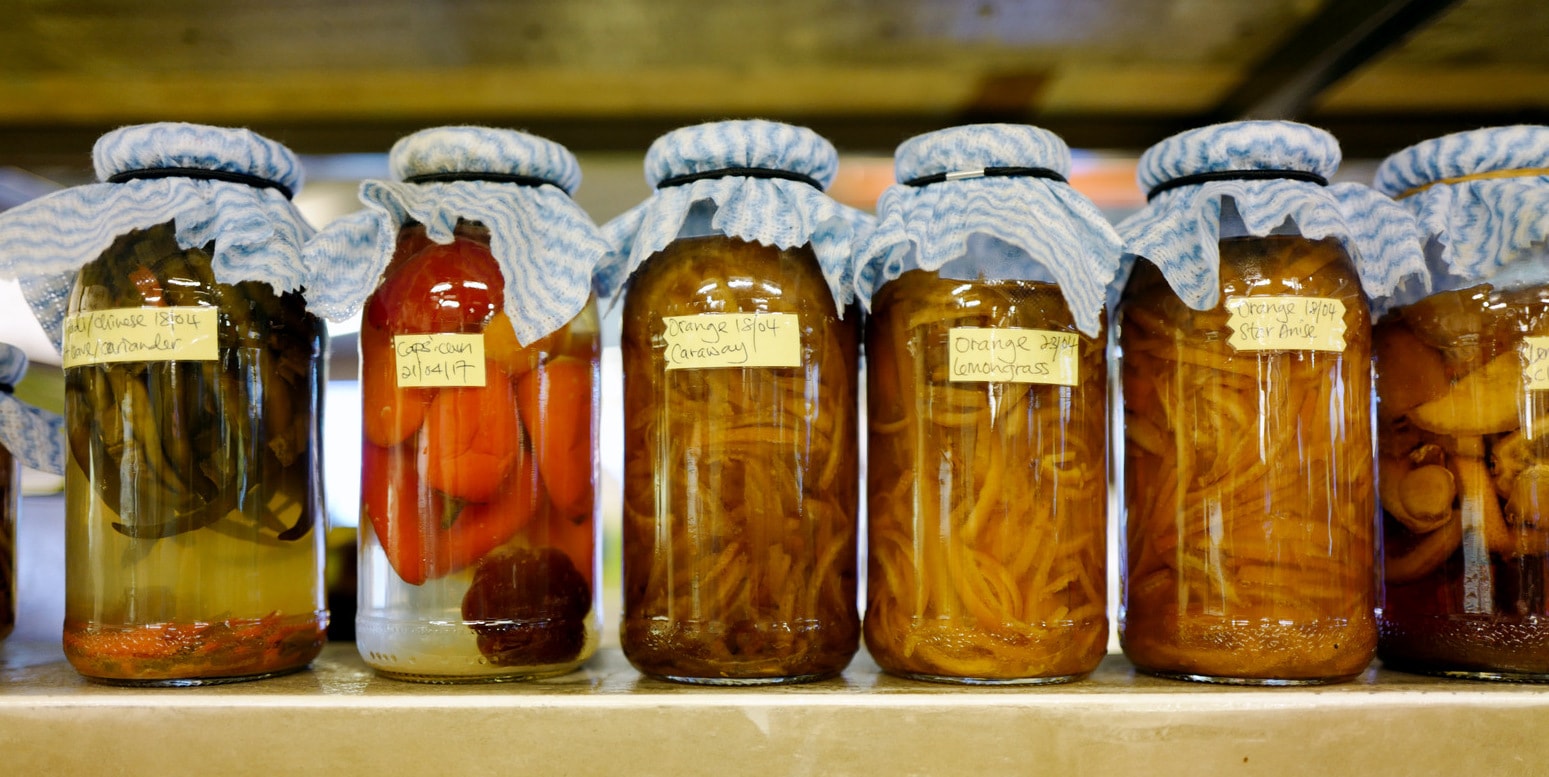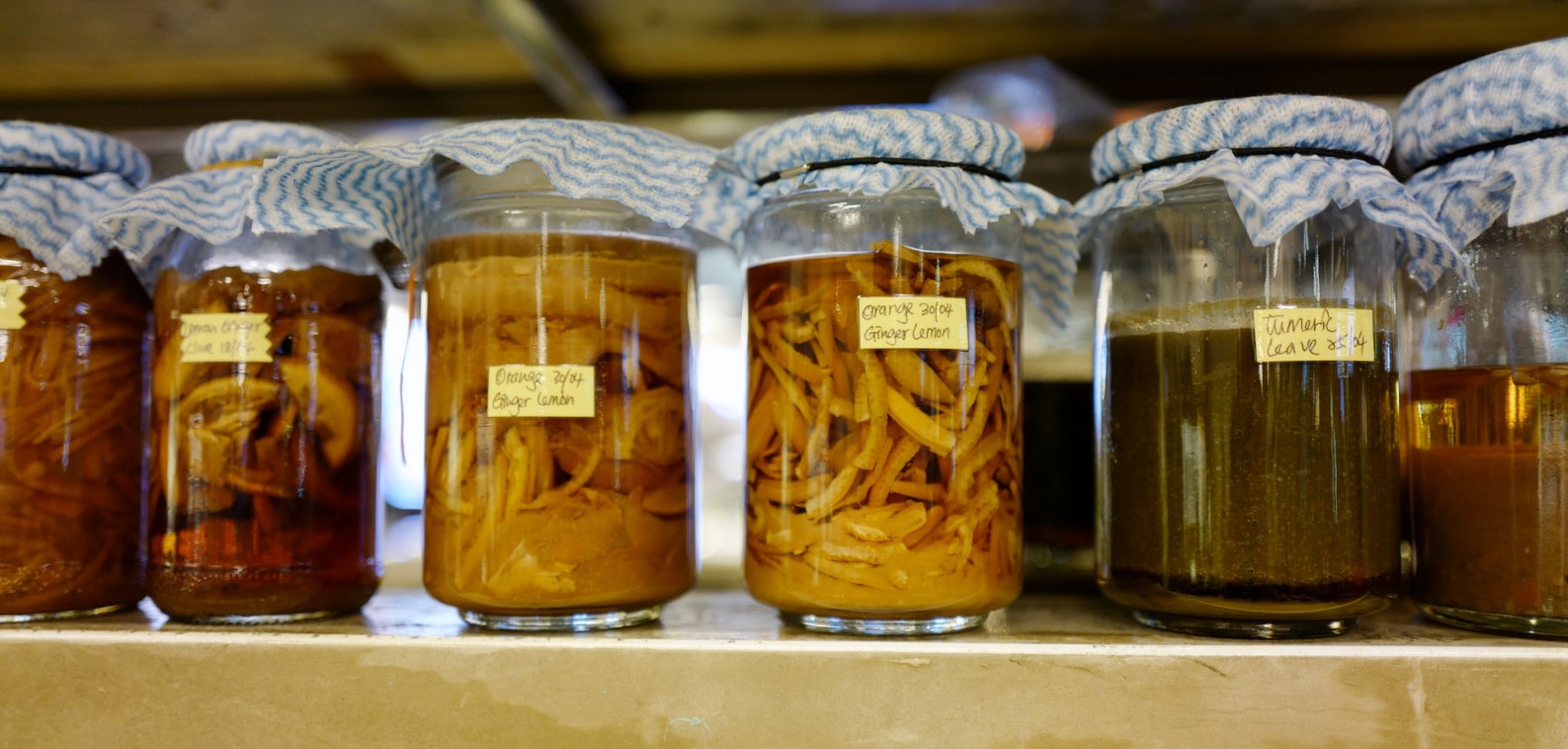 Comfort food
We're impressed by how the small team here genuinely handcrafts each creation from scratch – there's nearly something for each personal preference here: If you want an Asian comfort-food warmer, the Bario rice and quinoa porridge has the feel of time-honoured tradition (RM21).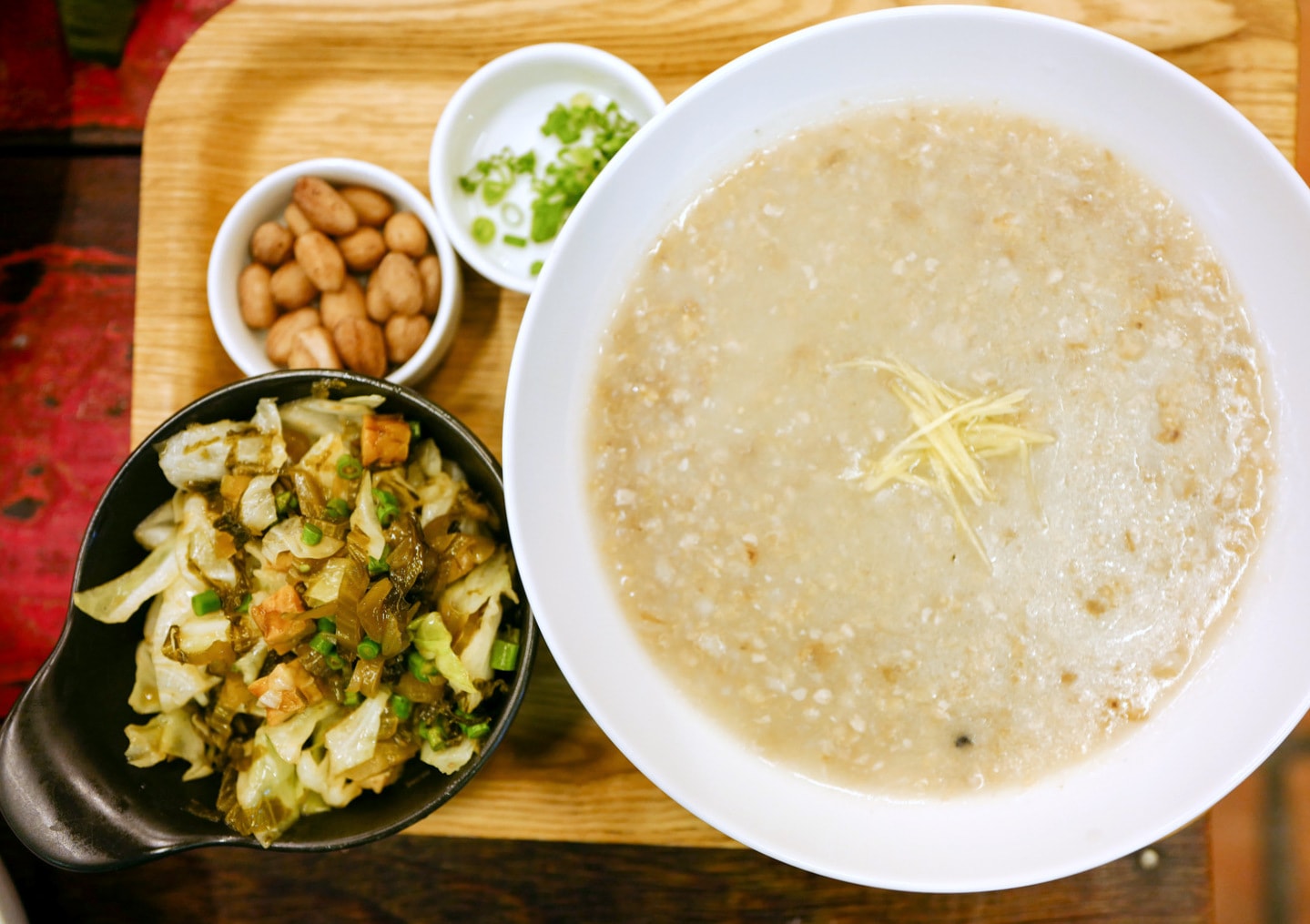 If you're looking Westward, the sourdough pizza is surprisingly satisfying, offered in a choice of tong ho (RM28; edible chrysanthemum leaves turned into a sauce) or tom yum (RM32), on a tasty foundation with a fresh, supple crunch that complements the aromatically herb-imbued toppings. You can almost eat the entire pizza on your own (though it's ideally shared by two or three) and return to the office after lunch without feeling bloated.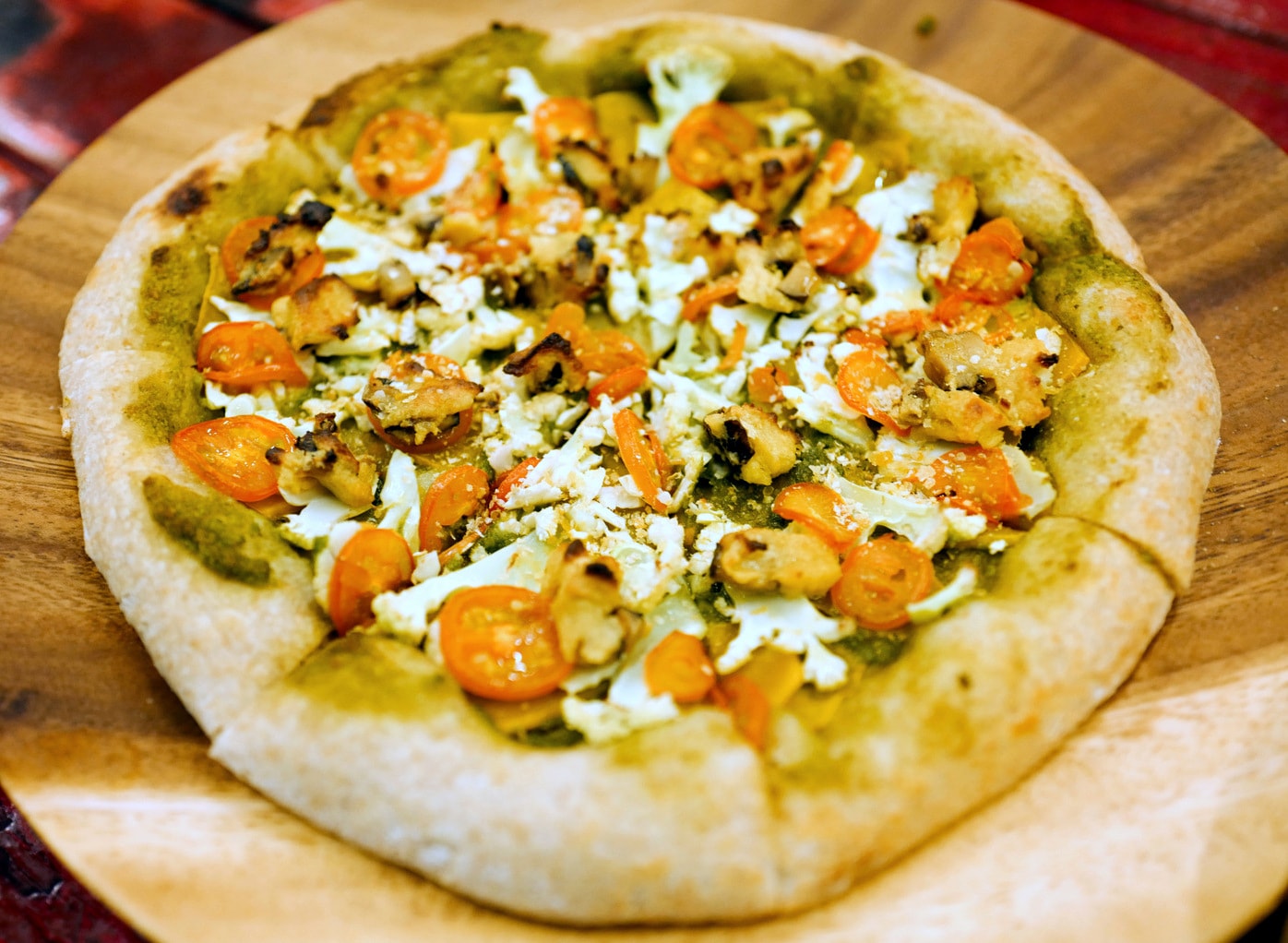 Daily specials
The selection is kept interesting throughout the week with daily specials too: For example, Mondays pay tribute to the Nyonya heritage, offering kerabu bee hoon, with brown rice vermicelli bolstered by house-made otak-otak, sambal and acar, buoyant with plenty of local spices (RM28).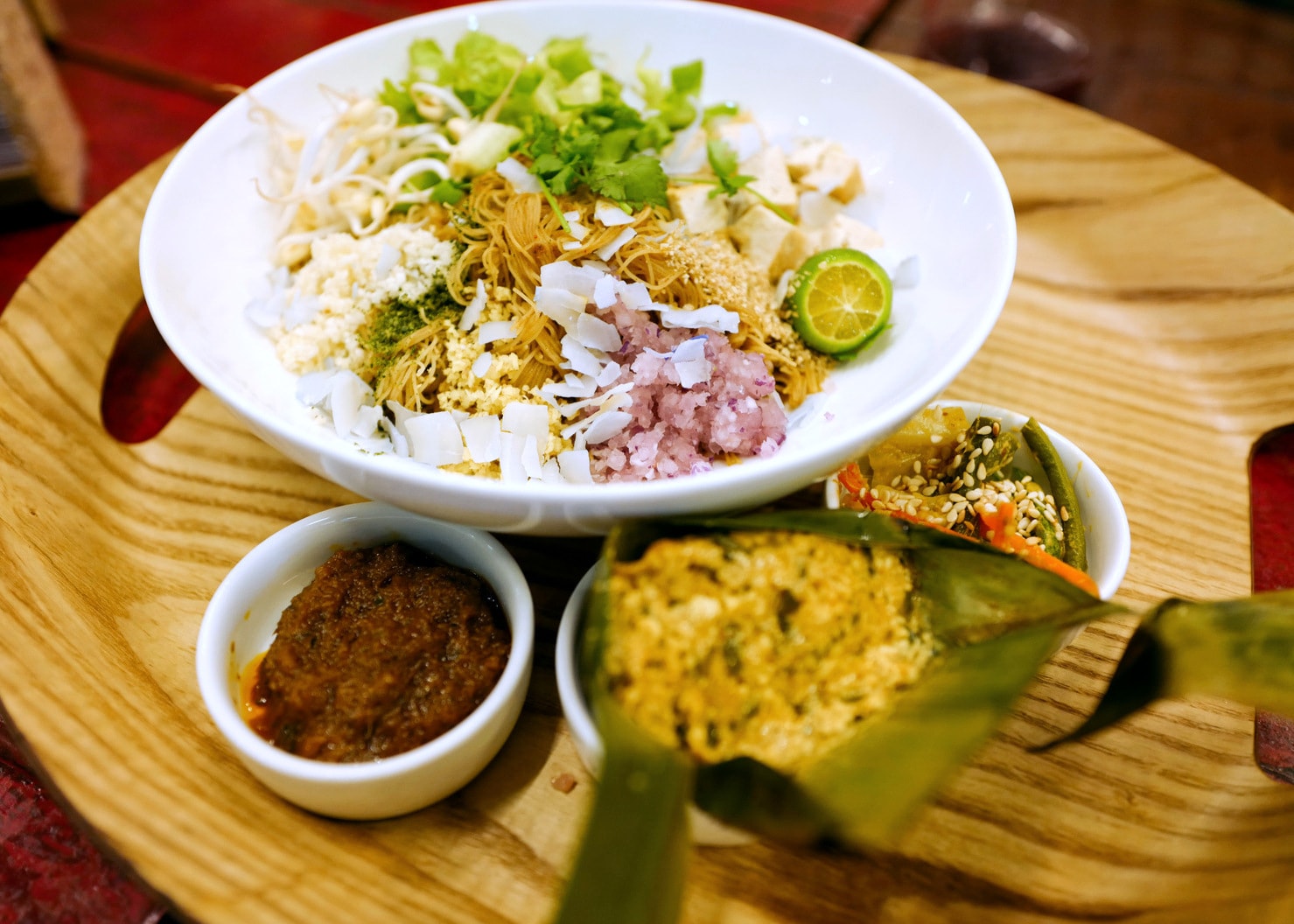 Tuesdays go Korean, as the restaurant offers its rendition of bibimbap, featuring Bario rice tinged with fermented beetroot juice, served with seasonal veggies, tofu, kimchi, miso chilli paste and sesame oil dressing – mix everything together for a medley of revitalising flavours (RM28).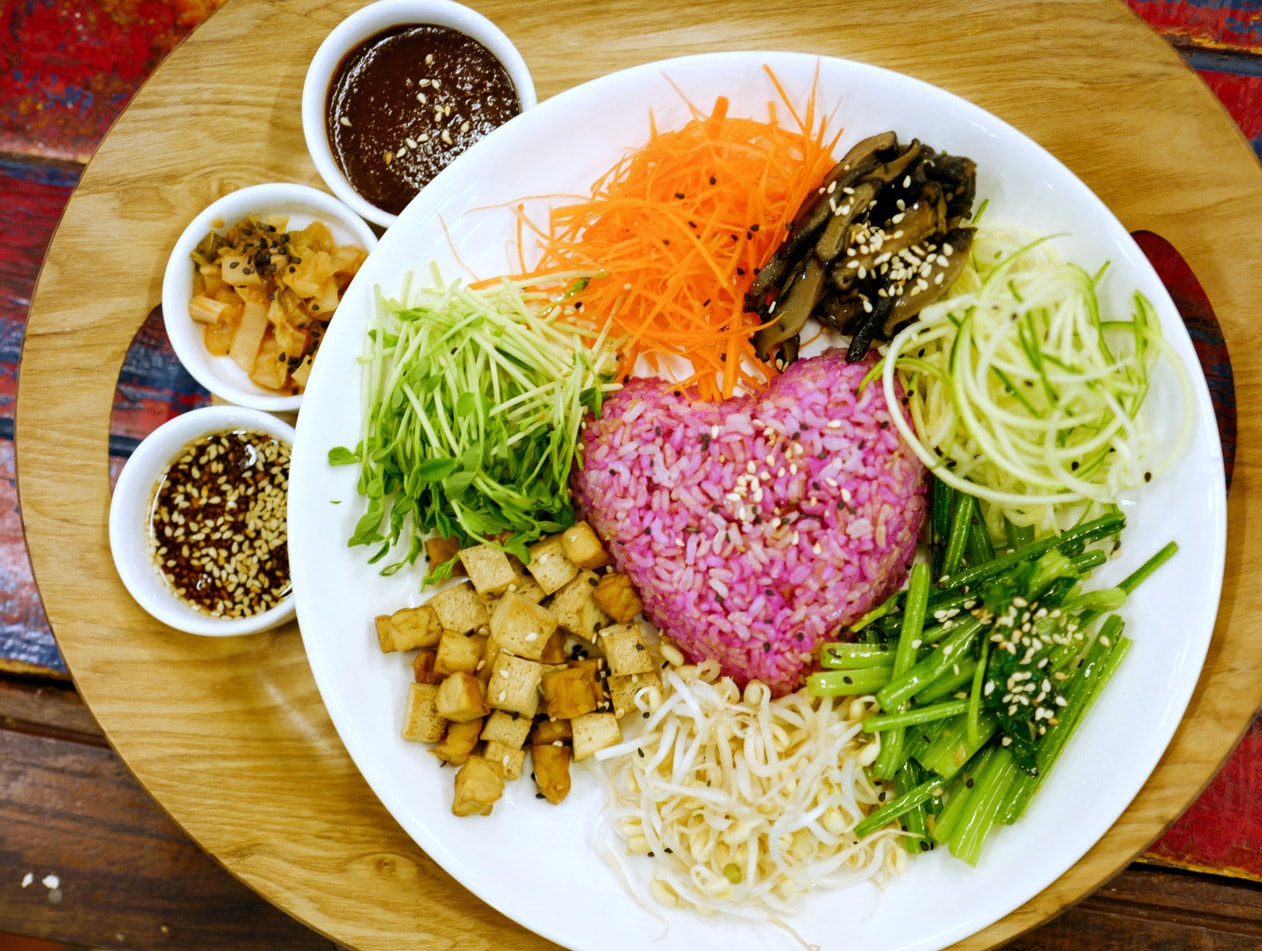 Other days are all about Indian, Indonesian, Thai and even Japanese inspirations (Justlife recently added a Japanese chef to its team; he'll helm the kitchen at the brand's next eatery in Tropicana Avenue).
Desserts and drinks
Desserts and drinks are well worth discovering too at Justlife; bite on bliss balls, built with cashew nuts, activated seeds and dried fruits (RM9 for three), or nibble on house speciality 'unbaked' cakes, with other options like chia puddings and cookies to also choose from.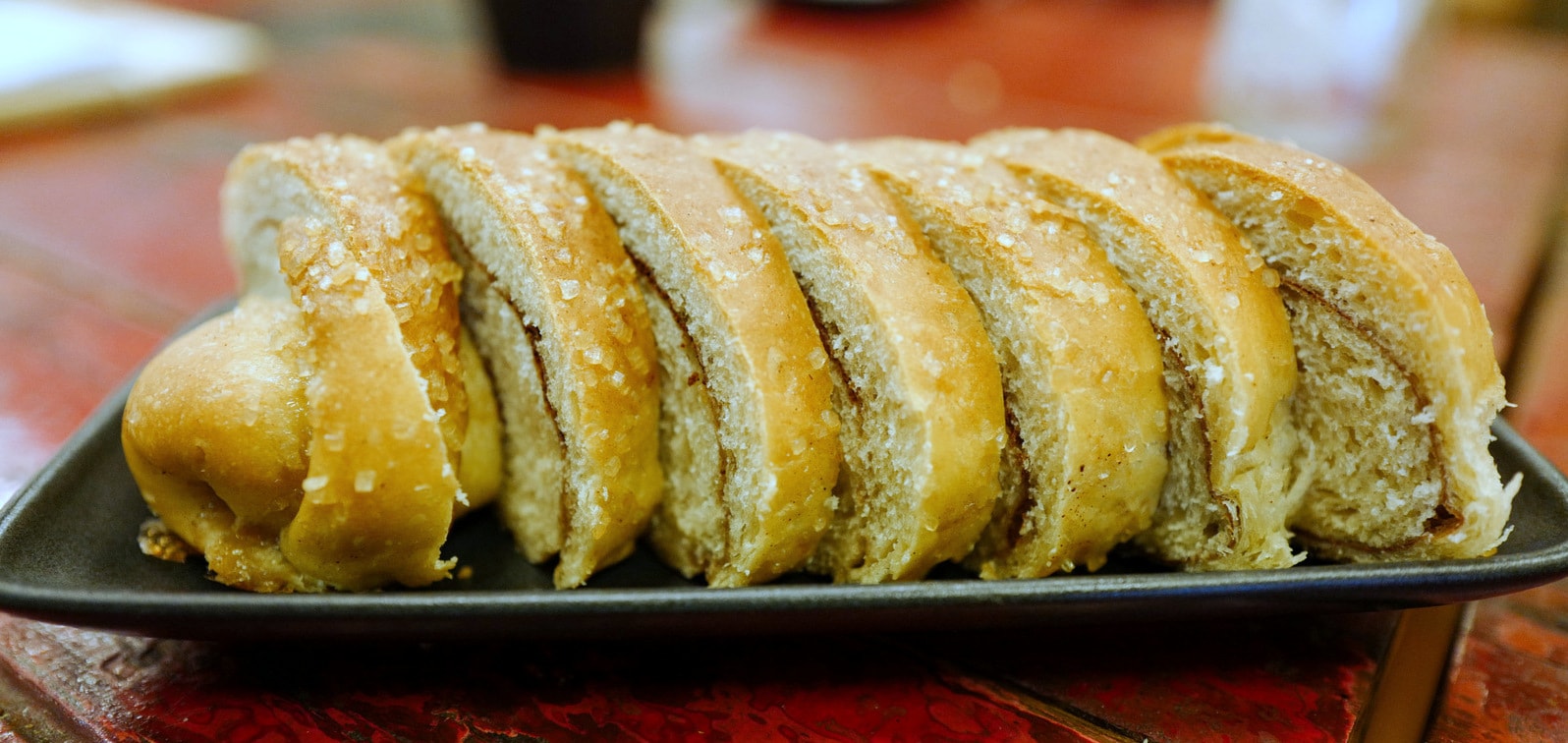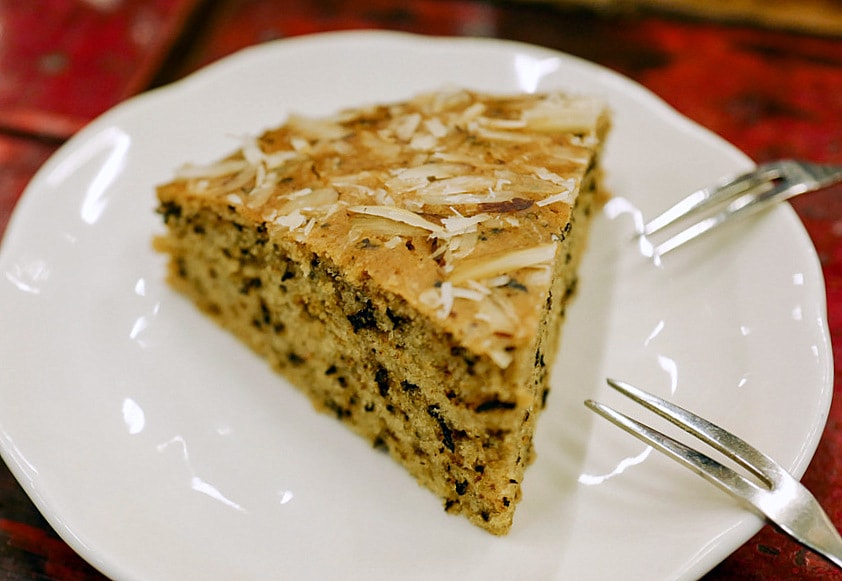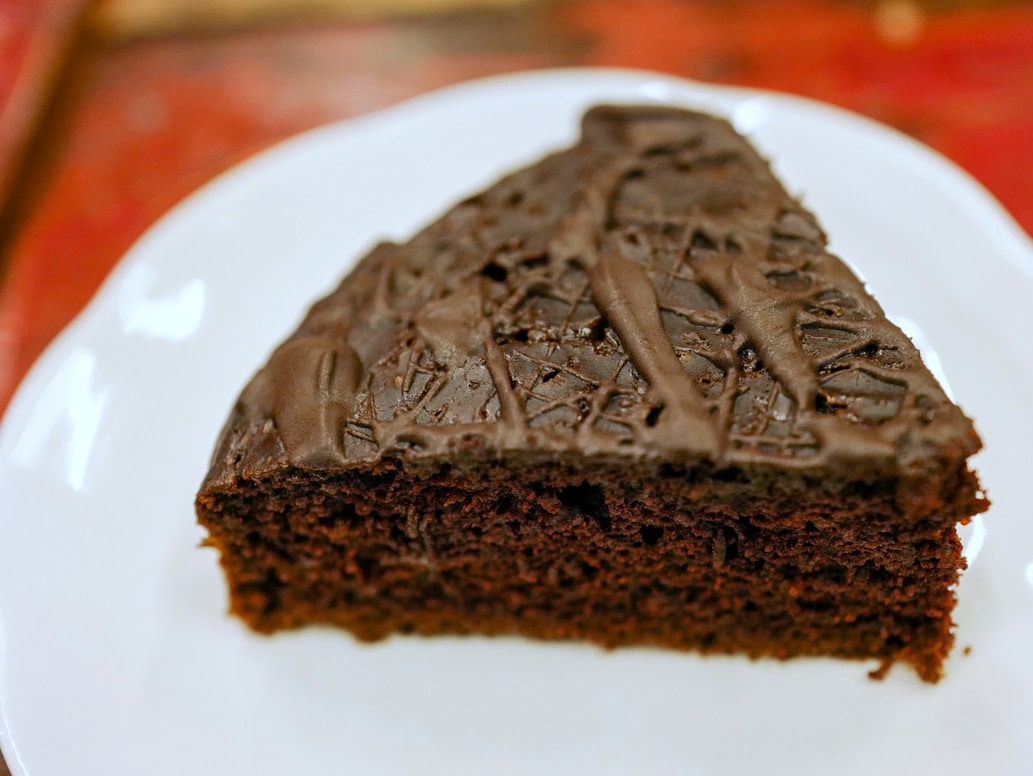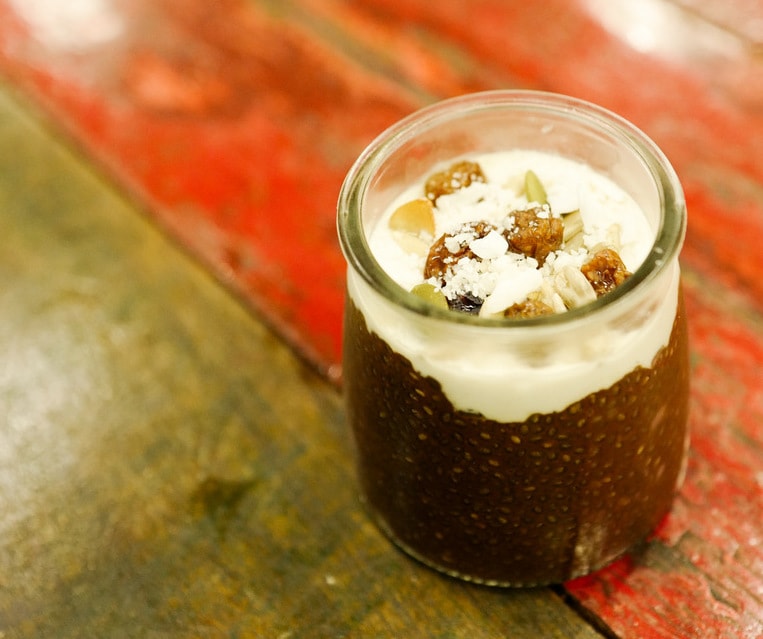 The beverage list is extensive too – wild-fermented kvass, kefir and kombucha take the spotlight (RM8-RM10), but we're also admirers of the smoothies (try the spicy banana one) and the hot masala chai, a lovely way to end a meal here, nuanced with Sonnentor tea and spices, Green Acre nutmeg mace and Cheng Shi ginger powder (RM14).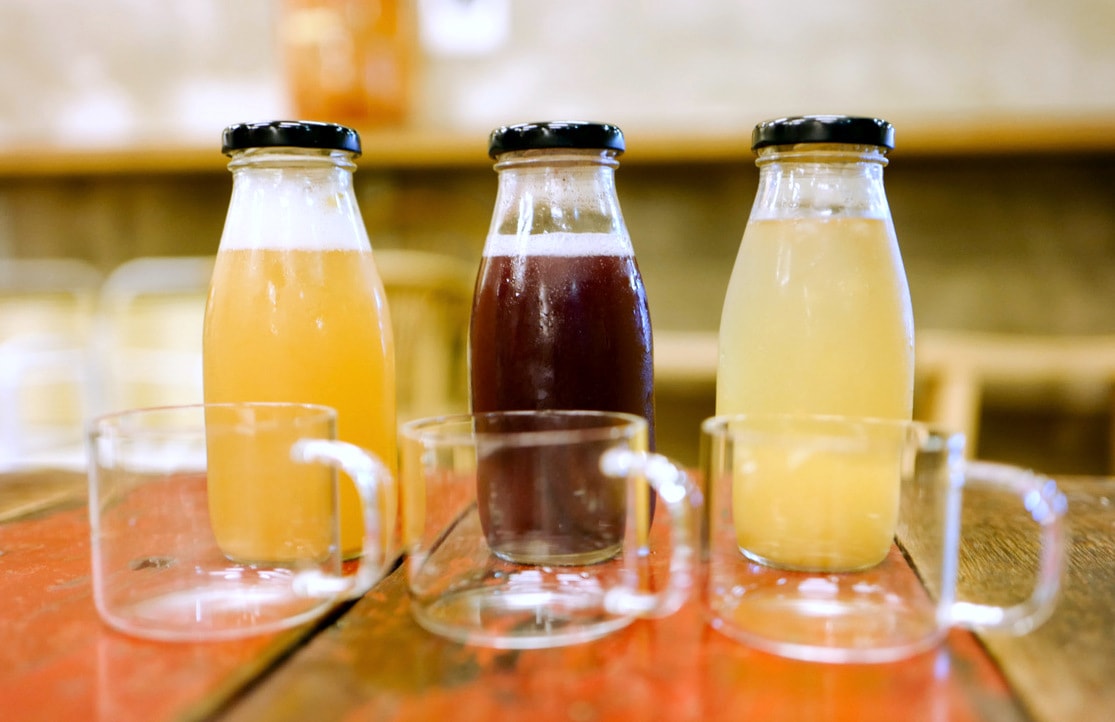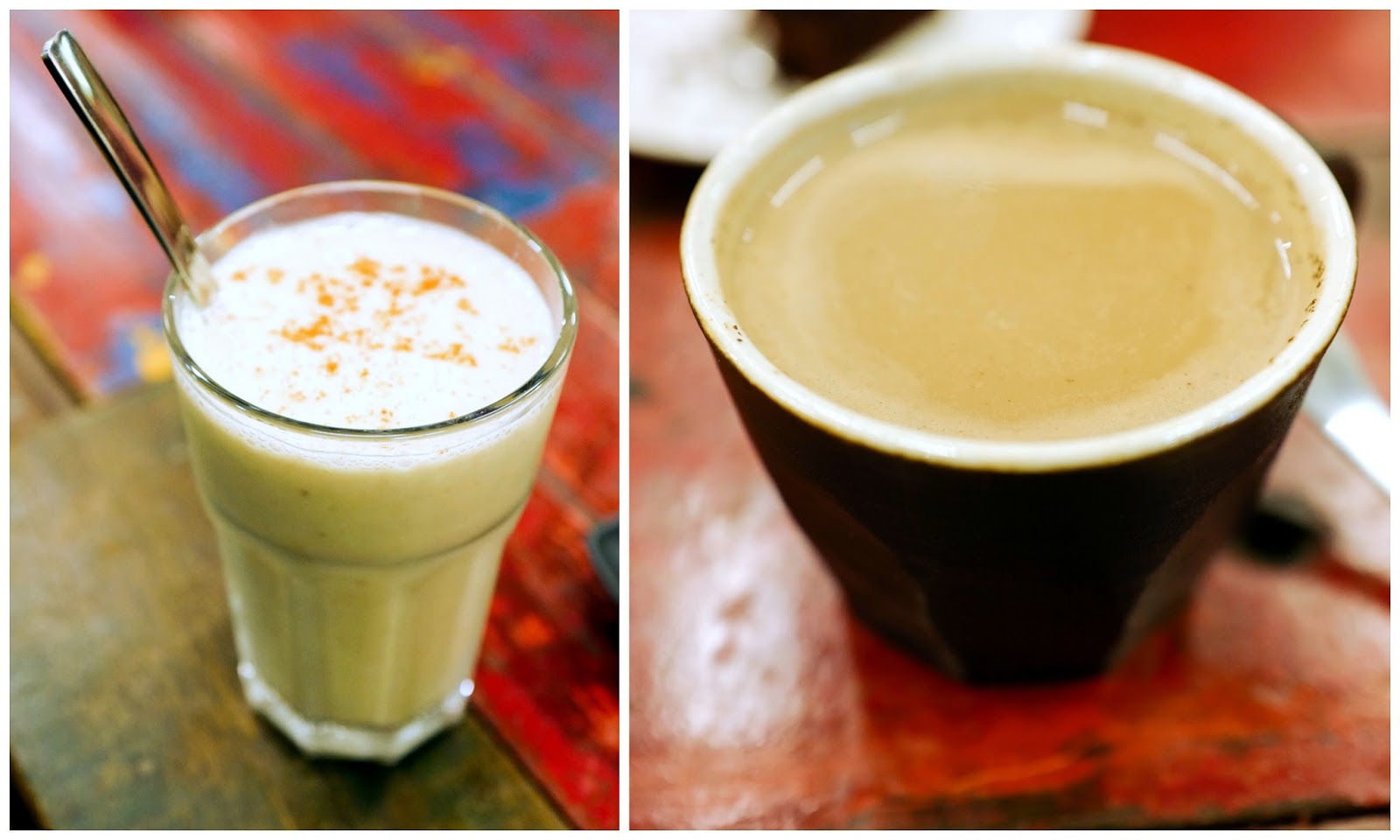 We also enjoyed browsing through the vegetables, fruits and other produce; Justlife has also started the production of a ready-to-eat range of wild fermented veggies for sale at its six retail outlets. Many thanks to Justlife's wonderful team for having us here.
Location & Details
Address: LG 208 The Gardens, Mid Valley City, Lingkaran Syed Putra, Kuala Lumpur.
Tel: +603-2284-9332
Hours: Daily, 10am-9pm (last orders at 8pm; customers are encouraged to have dinner before 8pm to promote healthier guts & a more physically fit lifestyle).
Find: View directory for Justlife Cafe here.