Jom Berbuka at The Living Room of The Westin Kuala Lumpur: Snapshot
The Westin's all-day dining restaurant, The Living Room, is prepared for an iftar mouth-watering feast during the month of Ramadan 2019.
Executive Chef Halim Chek La's re-interpretations of beloved traditional Malay cuisine will put you in the most festive mood to dine. Chef Halim and his dedicated culinary team will be on board every night during Ramadan to see that diners receive only the best service, in addition to enjoying a fantastic spread.
There will be 50 dishes of appetisers, starters, main courses, and desserts laid out for the buffet spread and live cooking stations.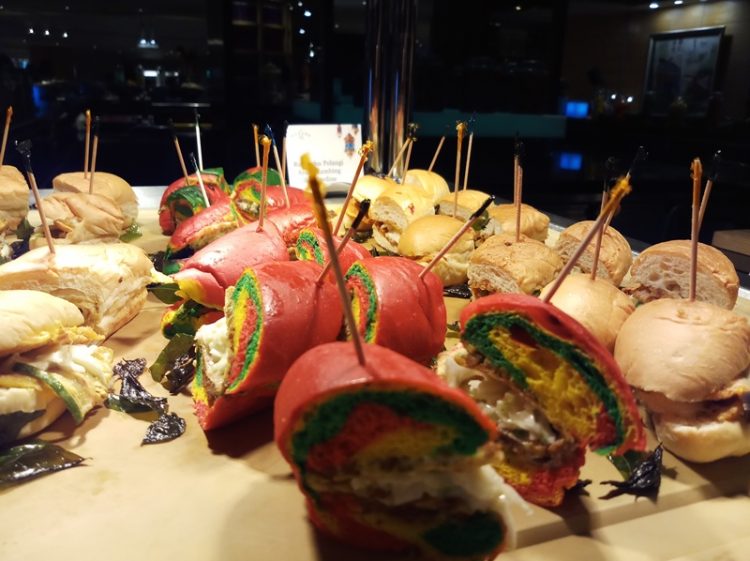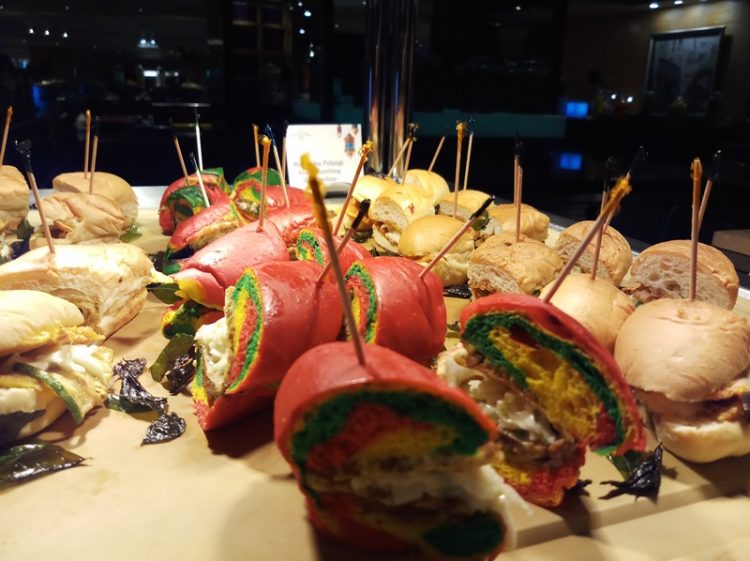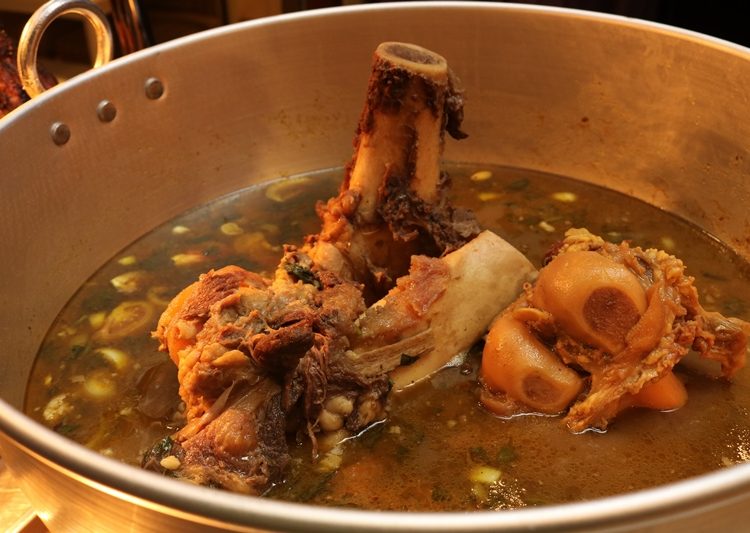 Diners can look forward to all your traditional favourites such as fine dates from Tunisia and Iran, sup tulang, roti john pelangi, 6 hours braised beef short ribs, marinated local style roasted whole lamb, lemang, ketupat, palas, nasi impit with tasty chicken rendang, and satay celup.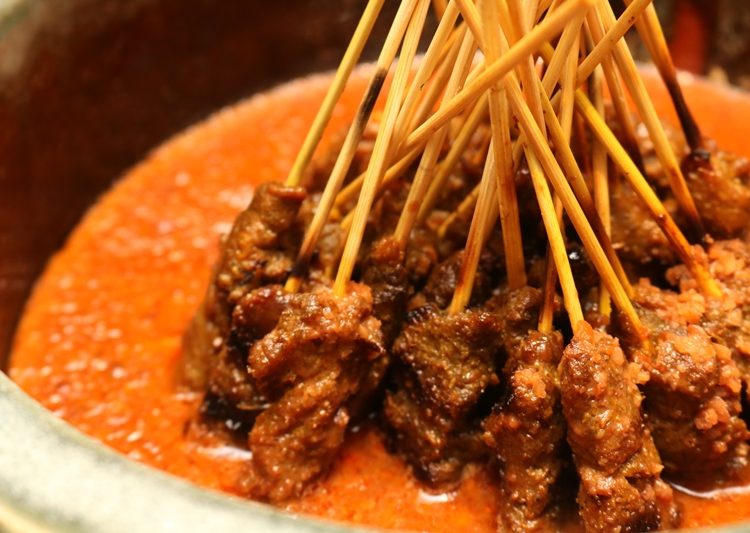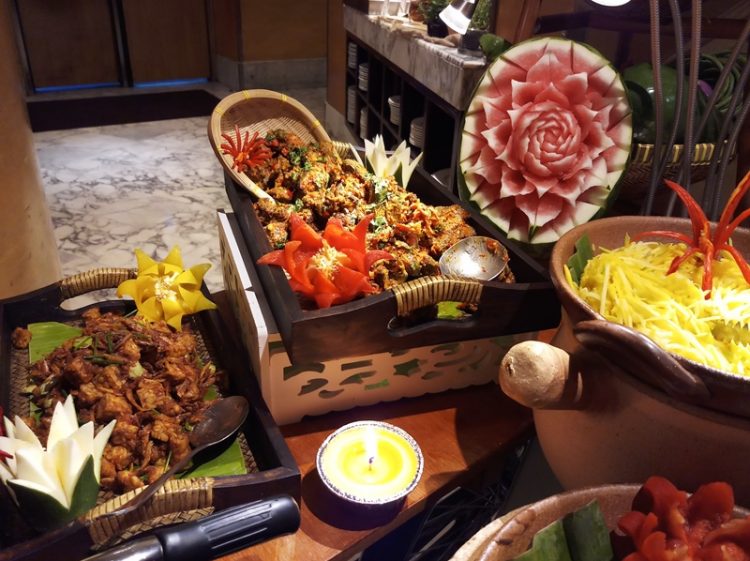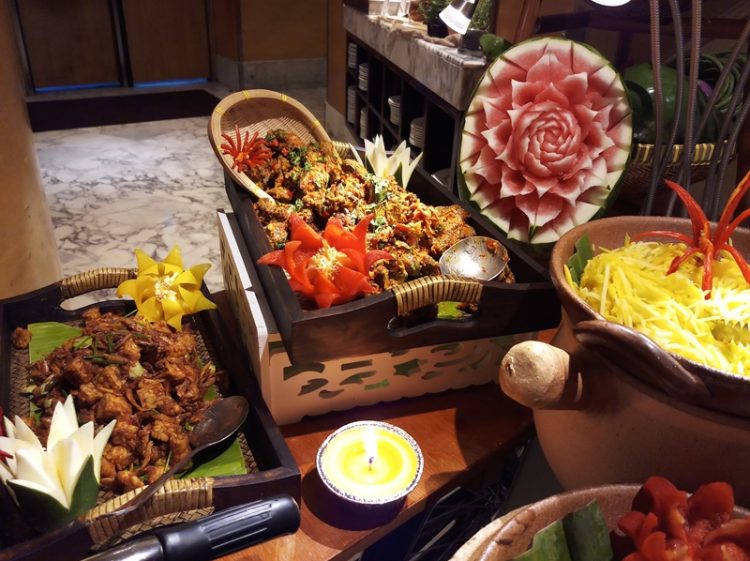 There will also be a live ulam tossing station where you can pick out your own selection of fresh ulam that a chef will mix with any sambal or sauce of your choice. As well as a fresh seafood station with red snapper, mussels, prawns, and fresh vegetables to cook in a curry of your choice–take your pic of red, green, indian masala, or coconut curry.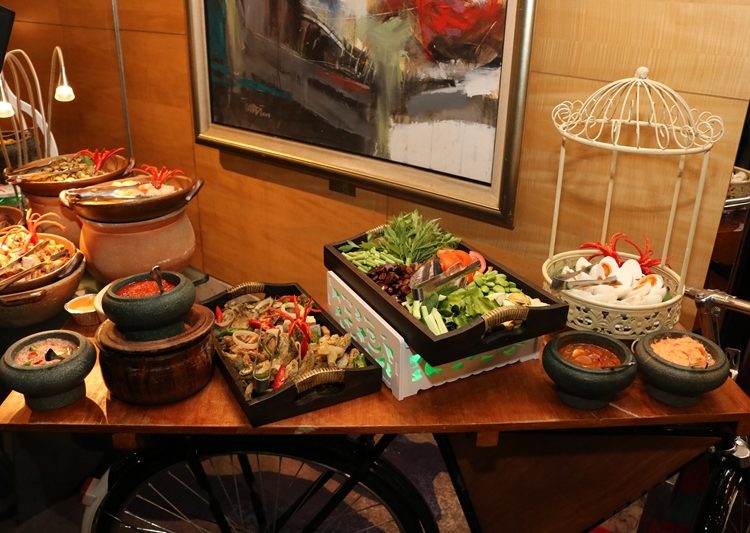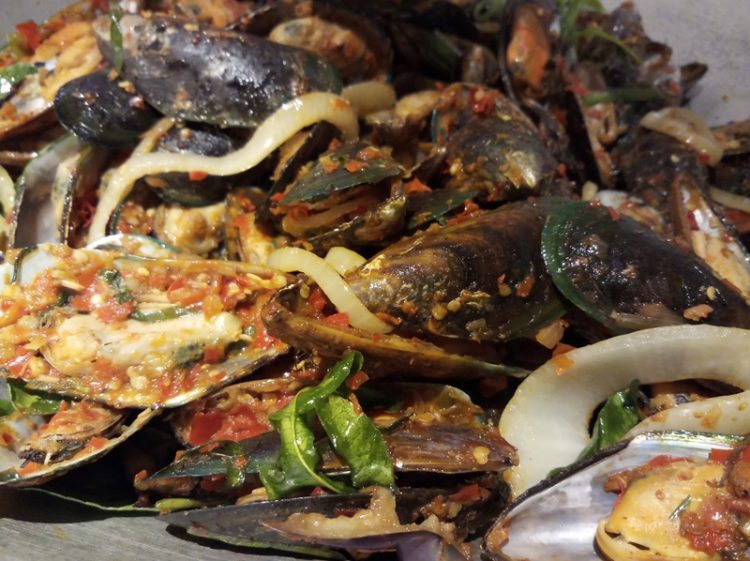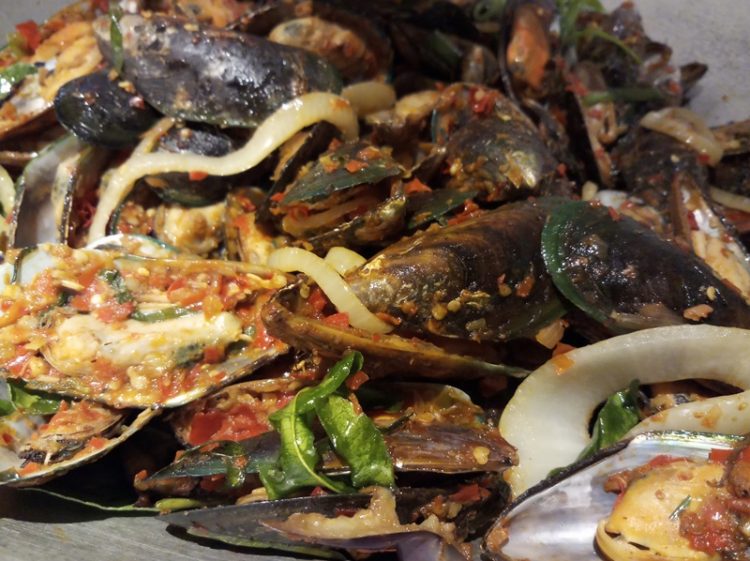 Massive woks of Malay gulais and stir-fries await to be poured over fluffy steamed rice such as prawn and sambal petai, ayam percik Kelantan style, and chili mussels. There's even a vat of comforting bubur lambuk to satisfy further fasting month cravings.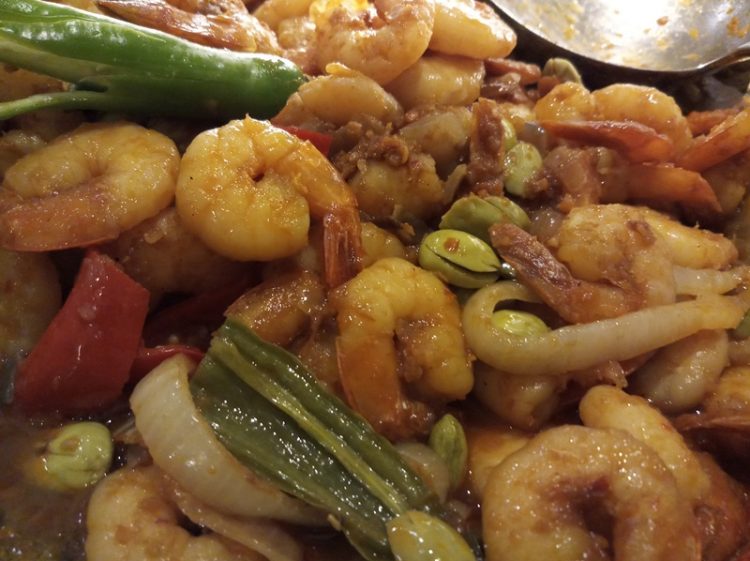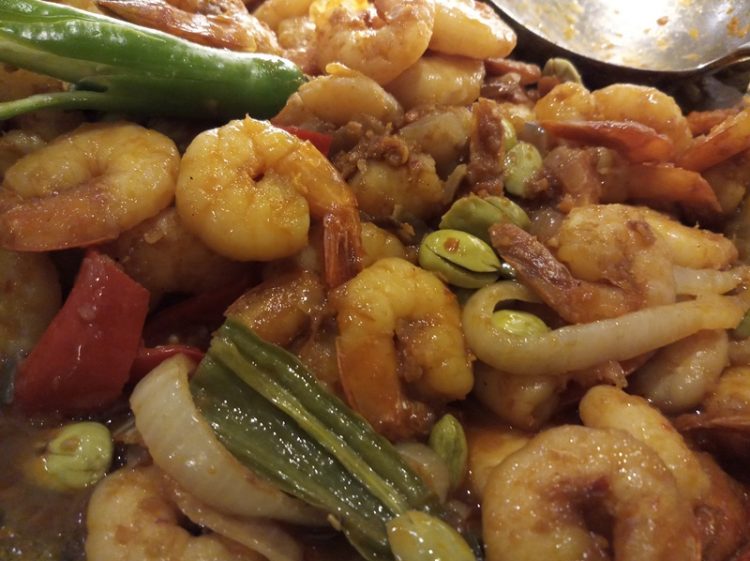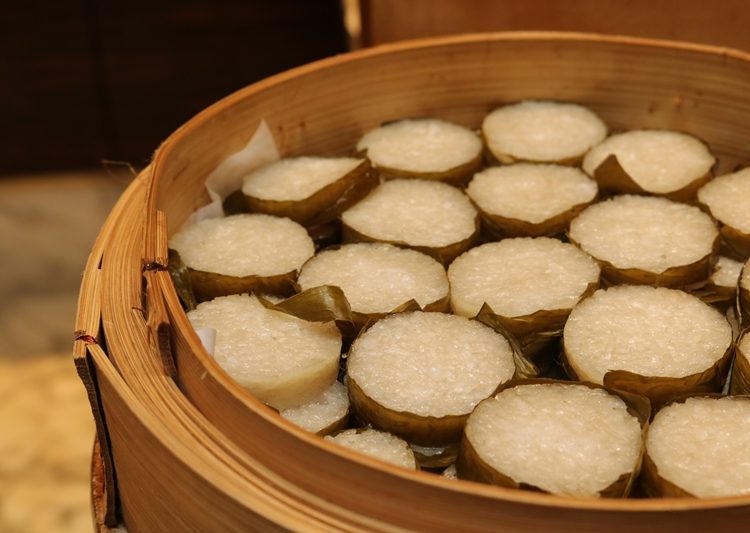 Desserts are a splendid affair with servings of baklava, Malay kuih-muih, cakes, tortes, sweets, and ice cream. As well as delicious pengat durian (must try!) and bubur pulut hitam.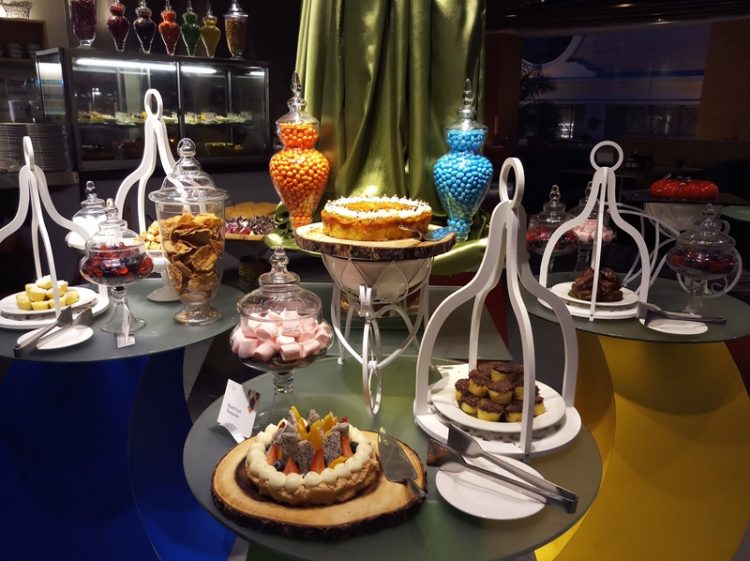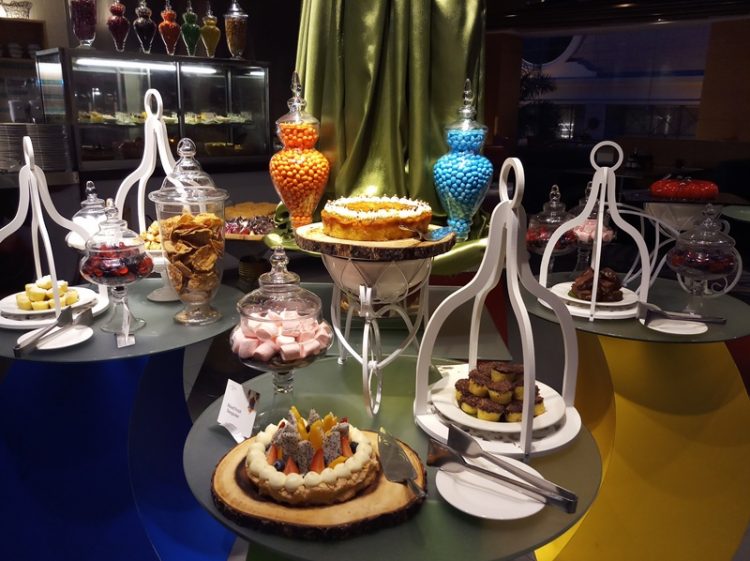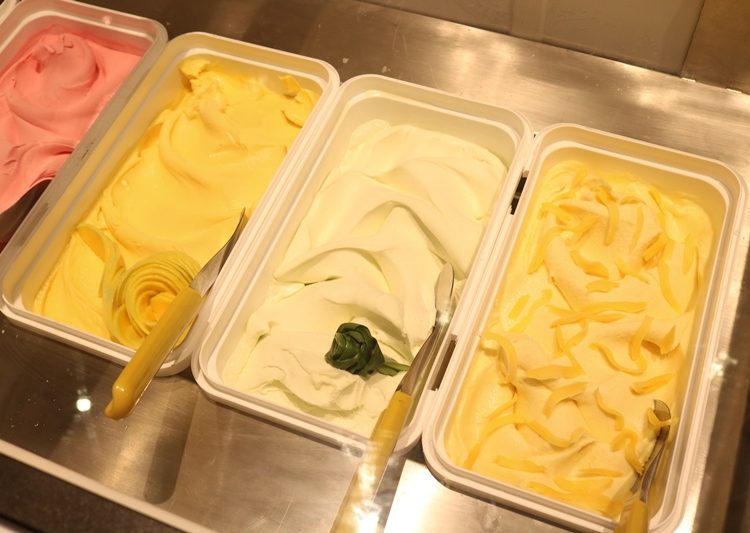 With the holy month coinciding with our durian season, The Living Room will be serving durian kampung this year at a different station adjacent to the restaurant. Diners who love our king of fruits will be able to enjoy as much durian to their hearts content.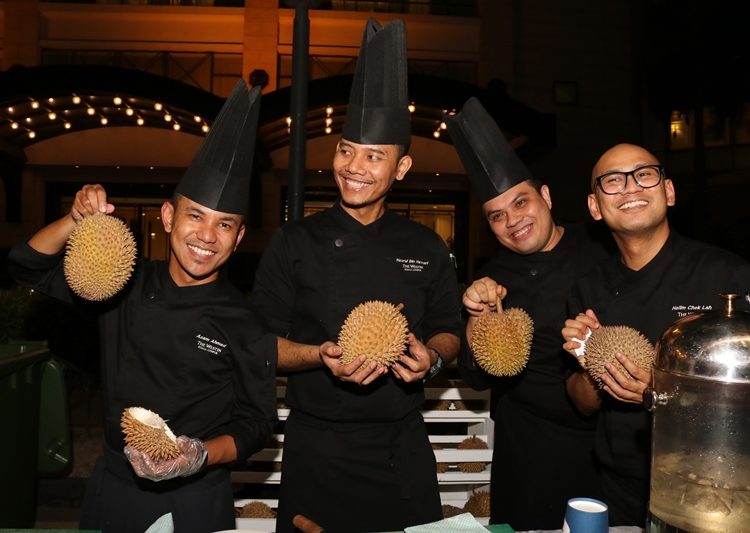 The restaurant will also be serving a special treat of air zam-zam, or zam-zam purified water for those observing Ramadan.
Juadah Iftar will be priced at RM158 per adult, and RM79 for children aged between 7-9 years old. Children 6 years old and below dine for free. Juadah Iftar pricing will only be available from 8 May till 4 July 2019.
As an additional promotion, early bird prices have also gone on offer. Diners can enjoy a special discounted rate of RM108 per adult if you purchase the Juadah Iftar early voucher by 5 may 2019. Marriot Bonvoy member are entitled to a further 10% discount on top of the early bird rate. Call +60 3-2773 8495 for reservations.
Location and details
Address: The Westin KL, 199, Bukit Bintang Street, Bukit Bintang, 55100 Federal Territory of Kuala Lumpur
Tel: +603 2731 8333
Hours: Serves breakfast, lunch, and dinner.
Find: View directory for The Living Room here.