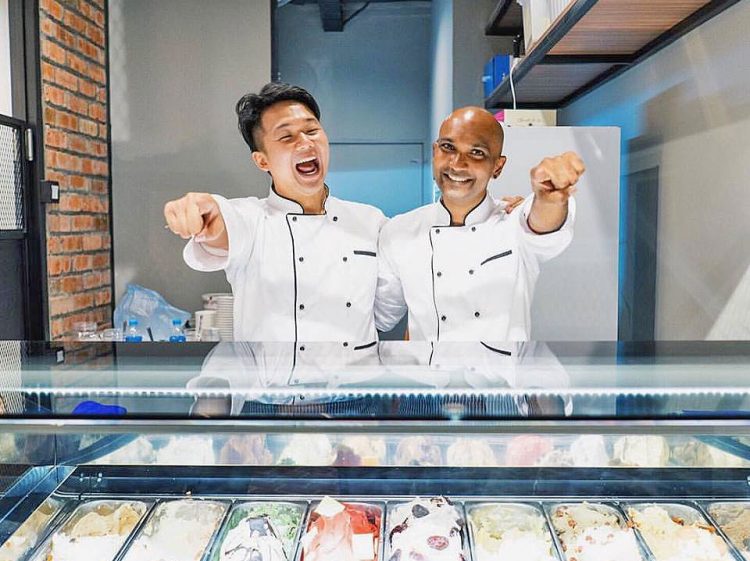 Bombastic-looking bingsu bowls might be trendy and make for fun Instagram content, but some simpler things in life can bring joy no matter its form, like gelato. Joy St. in Bangsar Baru does just that, with flavours so creative you'll always be looking forward to new concoctions. Co-founders Tan Kuan Lin and Brian Jeevan are the masterminds behind Joy St., but really, they're just two boys who want to share the good feelings the sweet treat brings. We stepped into the cosy little gelato bar along Jalan Telawi to have a chat with Kuan Lin and Brian.
Even the tiniest idea has the potential to become a catalyst for something great, and that's what happened with the dessert duo. For many, the product to be sold is determined first, followed then by the business plans and so forth. In this case, it was the other way around. The great thing is, even before deciding what kind of business it was they wanted to run, Kuan Lin and Brian wanted to focus on the customer experience. "We decided that our customers must always feel better leaving our place than when they first stepped in. Gelato made perfect sense since it's sort of a comfort food," said Brian. The both of them have been friends for years, and agreed that ice cream, or in this case, gelato, was a great pick-me-up or treat that cheers people up.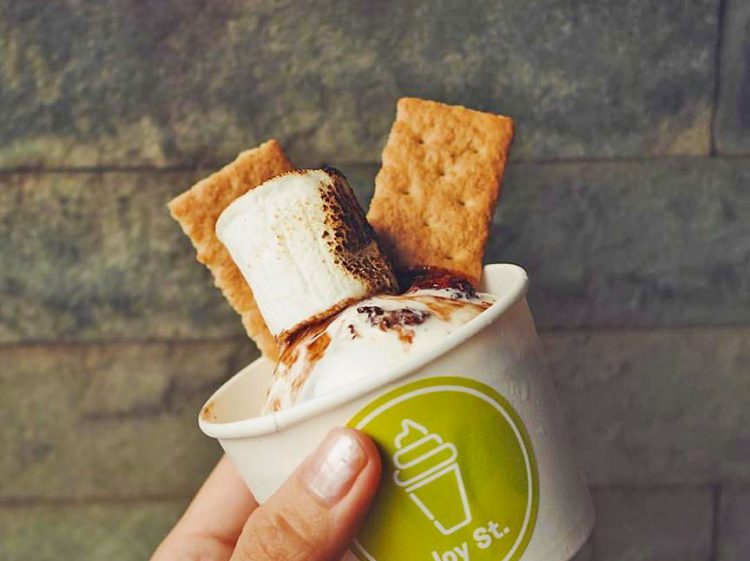 The gelato guys picked Bangsar as their first store's location because of the lifestyle in the area. "People go to Bangsar to live a certain lifestyle, more than just to be 'trendy'," said Kuan Lin. "And we definitely see a lot of traffic in Bangsar that's fantastic to leverage on. The spending habit of Bangsar goers is also compatible to the price point of our product, so here we are," Brian chimed in. They are also looking into distribution soon, so Bangsar was chosen for its reputation, or street cred, as Brian called it. With a physical store situated in Bangsar, a certain level of respect and expectation is commanded from clients, potential and current. As is the norm for any store in the area, however, patrons are faced with the challenge of locating parking when wanting to visit Joy St..
As for what makes their store different? "We have a manhole. I bet no one else has a manhole!" kidded Kuan Lin. The real answer, is that at Joy St., they're not just selling a product. It's fantastic gelato of the highest quality of course, but that's not all. The duo are set on selling experiences, that's why they called it Joy St. in the first place. From making sure customers feel welcomed the moment they step in, to ensuring the environment is bright and happy, Kuan Lin and Brian want people to feel good in Joy St.. The seating is versatile, and every corner looks great enough for plenty of photo opportunities, but most importantly, so customers are comfortable in any seat they pick.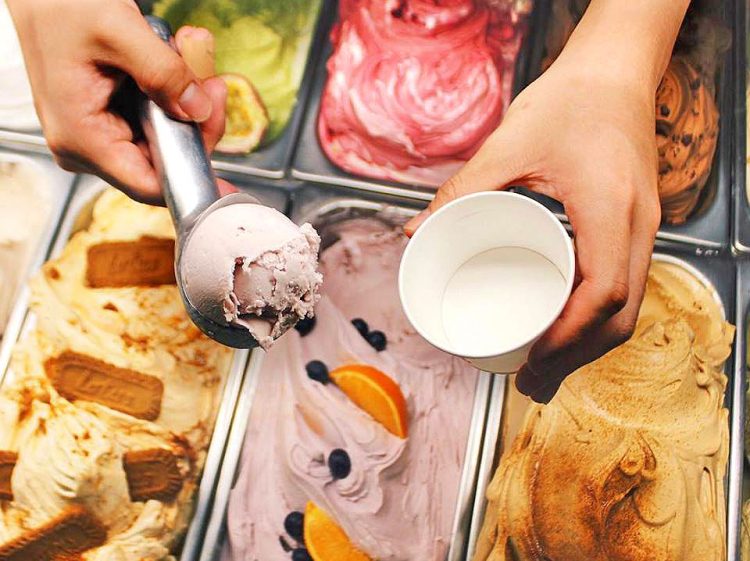 Kuan Lin and Brian have a little note for their customers too, "We want to thank you for coming to Joy St. and giving our gelato a try. Thank you also for your kind, encouraging words, as well as honest feedback that we can learn and improve from." Some gelato flavours that have been a hit include crowd favourites like salted caramel, and also their newest creation – matcha passionfruit.
Hungry for some gourmet gelato yet? Make a trip to Joy St. for a taste of happiness, whether you're a Kinder Bueno kid at heart or more of a Watermelon Lychee chum.
————————————————————
Joy St., 6B, Ground Floor, Jalan
Telawi 2, Bangsar Baru, 59100
Kuala Lumpur, +60 12 671 2104,
www.facebook.com/joystbangsar