Island Bites at Tapaz Langkawi
Our ability to travel in Malaysia has been sporadic for most of this year, to say the least, but now that interstate travel restrictions have once again largely been relaxed, a place that's worth putting on your list is the popular island of Langkawi. And when you're there, if you drop in to the seaside Tapaz restaurant by popular Cenang Beach, you definitely won't regret it. Opened in 2004, Tapaz was for many years sited at Telaga Harbour, but has recently made a move to Cenang.
Tapaz is immediately adjacent to the Instagram-famous Tubotel, with which it shares its ownership, and the colourful and cosy hotel rooms – each fashioned from a giant concrete tube – create the perfect synthesis with the stylish, colour-splashed Tapaz restaurant. This month (December), Tapaz celebrates its 16th overall anniversary in Langkawi with a fun little "party" on December 21, offering free snacks from 6 to 7pm and Carlsberg beer for just RM5 per litre – that's a crazy RM2.50 per pint!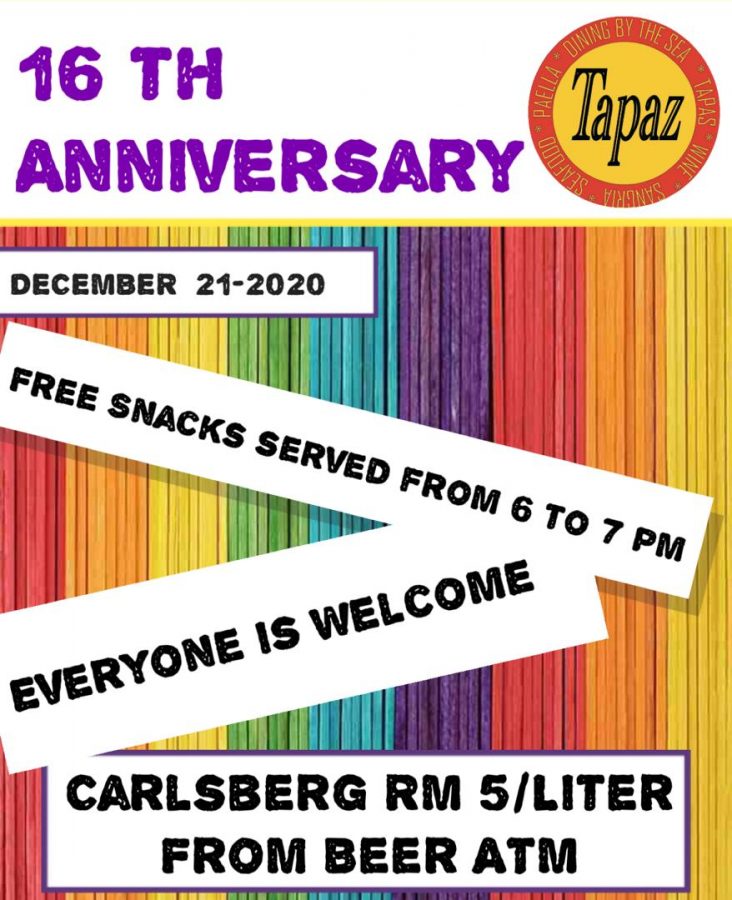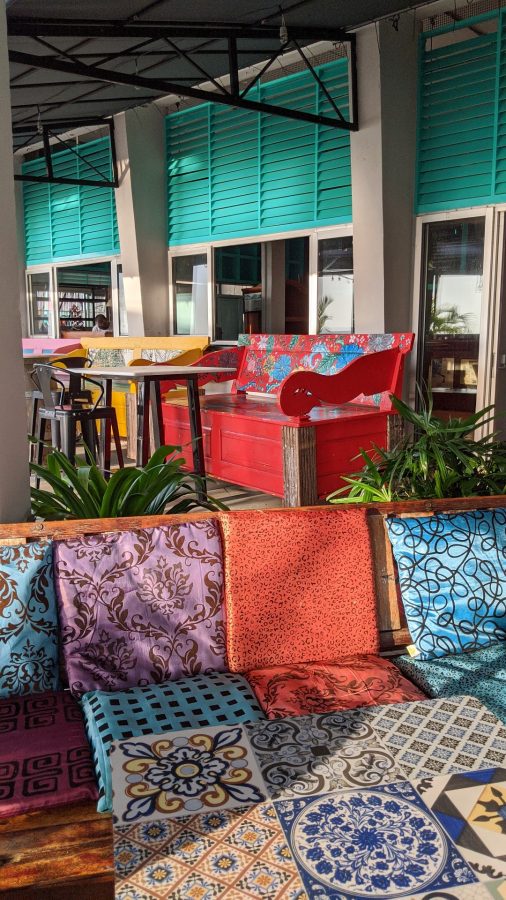 It would be easy to assume that the location itself – with its laid-back vibe and beautiful views of the crescent of sandy beach at Cenang, the Andaman Sea, and nearby Rebak Island – might be the high point here. But Tapaz is that uncommon and welcome eatery that succeeds in all three main pillars crucial to any restaurant's success: food, service, and ambiance.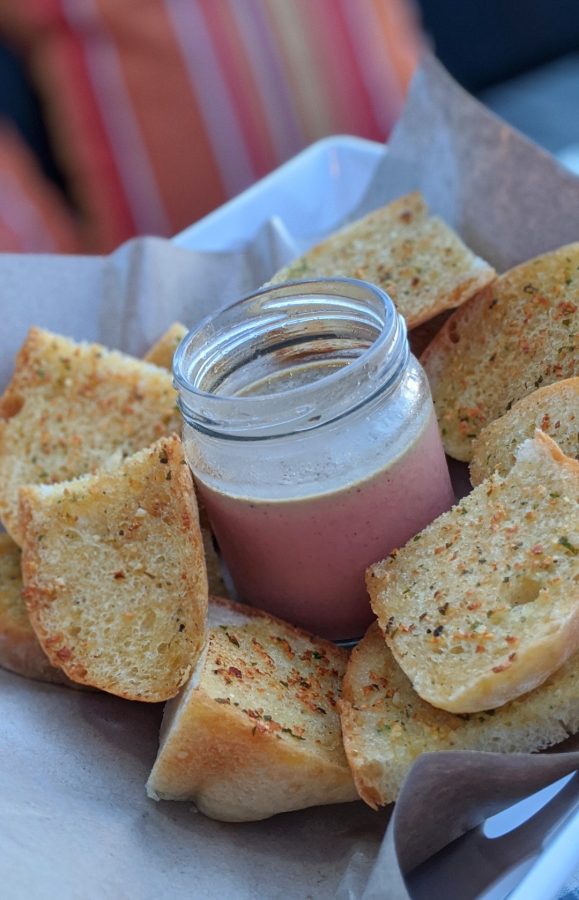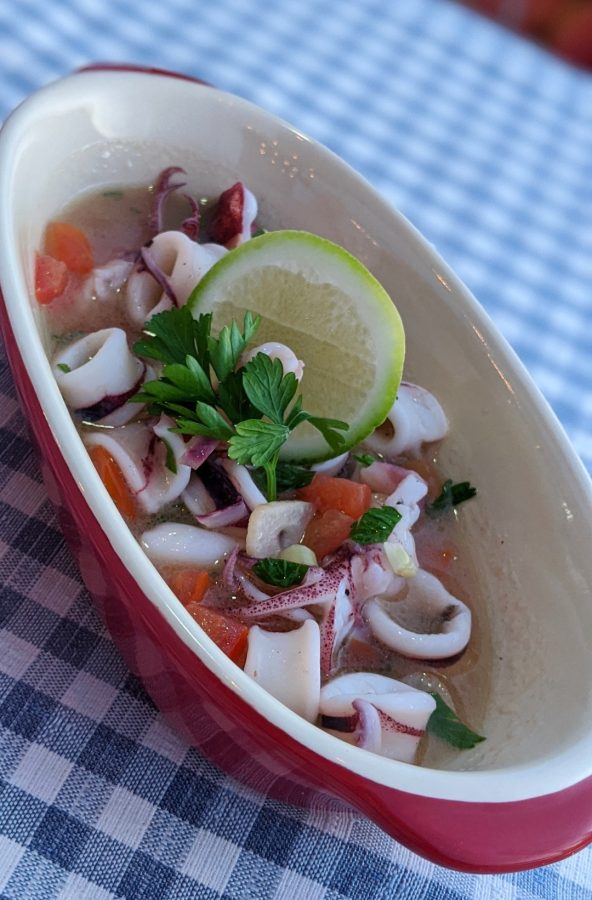 The food at Tapaz is as delicious as it is eclectic, with the eponymous tapas (offered as expected) ranging from chicken liver pâté (RM20, including homemade bread) and black olive tapenade (RM14) to a slew of meatless tapas, cheese tapas, and a delectable array of seafood and meat tapas. The food is homemade, fresh, and super tasty. We loved the local-caught squid choices – fried calamari with aioli and a non-fried version tossed in olive oil, garlic, fresh lime, and cilantro (RM16 each) – and the fried white bait (RM14), which is a perfect, shareable snack.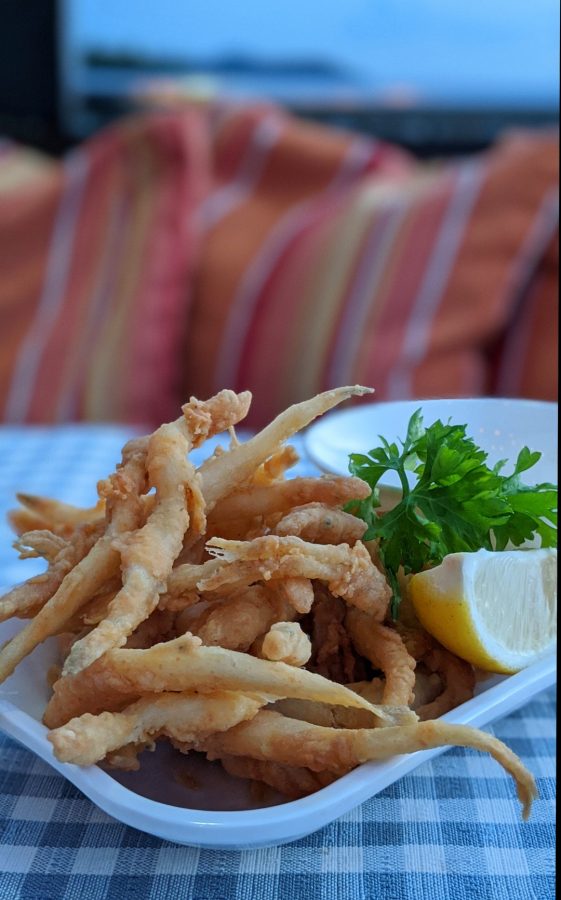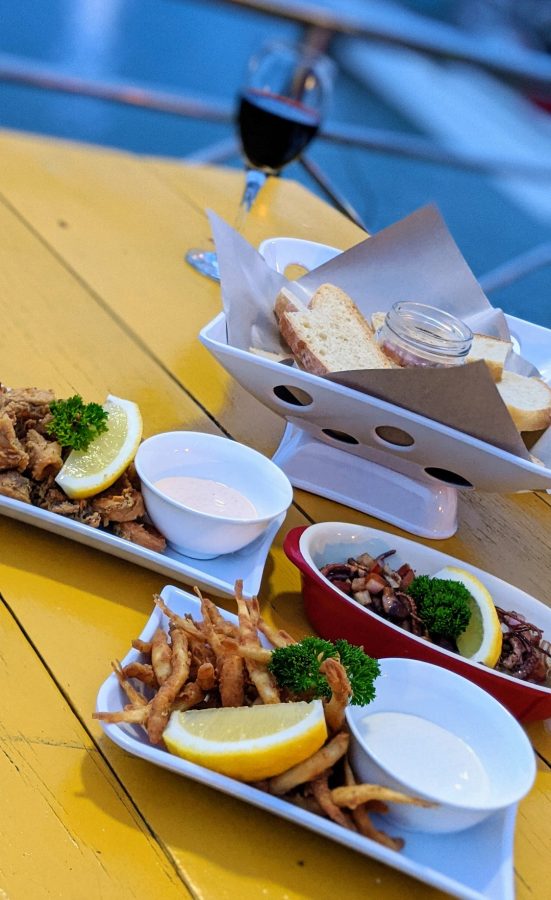 Beyond tapas, there are also full-size meals whose preparation and presentation will leave you impressed. We can definitely recommend the chicken souvlaki dish (RM39), accompanied by homemade chunky tzatziki, a generous Greek salad, and a mouthwatering dipping sauce for the grilled chicken. The chicken schnitzel and tempura-battered barracuda are also winning choices (RM35 each). Tapaz is well-known on the island for their tasty seafood paella dishes, too, with a range of sizes and prices.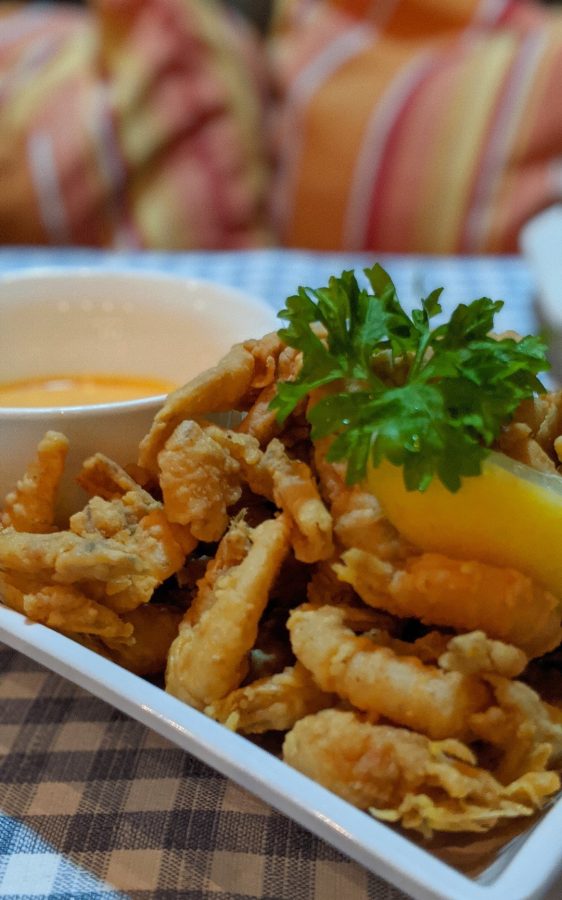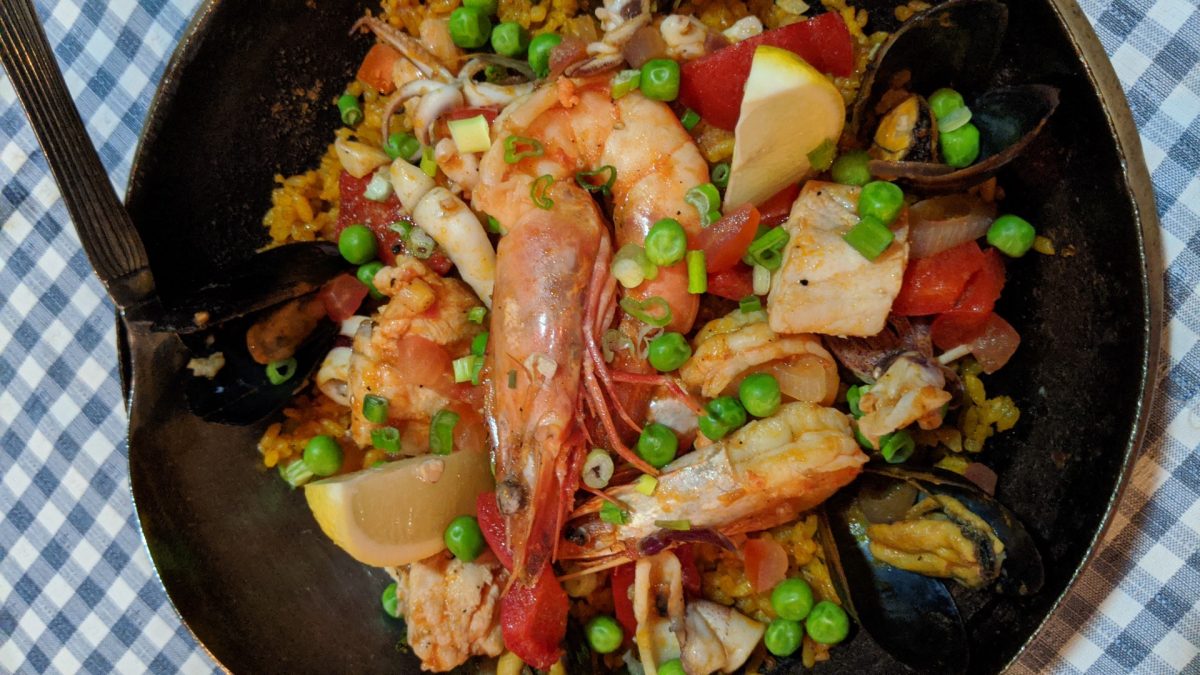 The service here is efficient and friendly. To start, you need only scan the QR code at your table with your smartphone, which takes you to the Tapaz menu. Easily navigated, you add items to your 'cart' just as you do for online shopping. You can pop in notes, requests, and more, then once everything is set, you send the order to the kitchen right from your phone. Minutes later, dishes start appearing at your table. The staff are on hand to help out with any questions, of course, and proved to be both amiable and knowledgeable, which we really appreciated.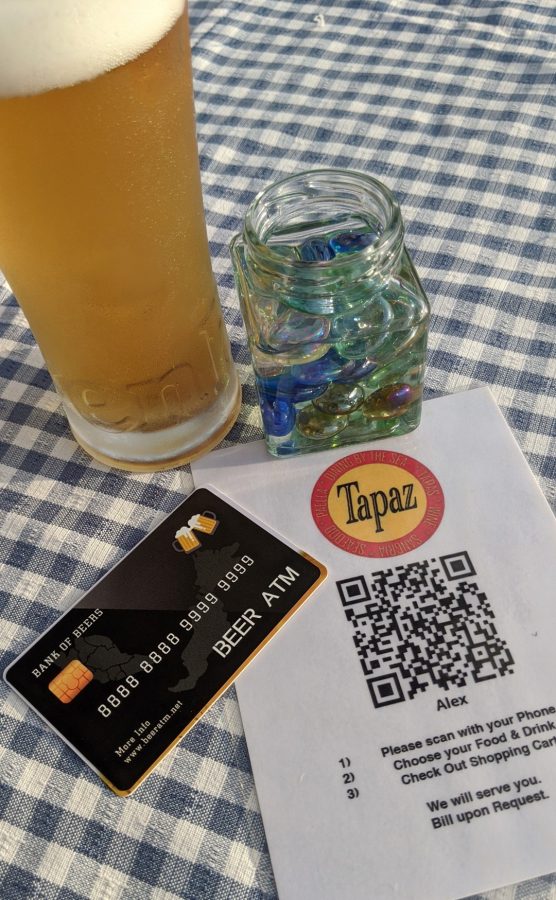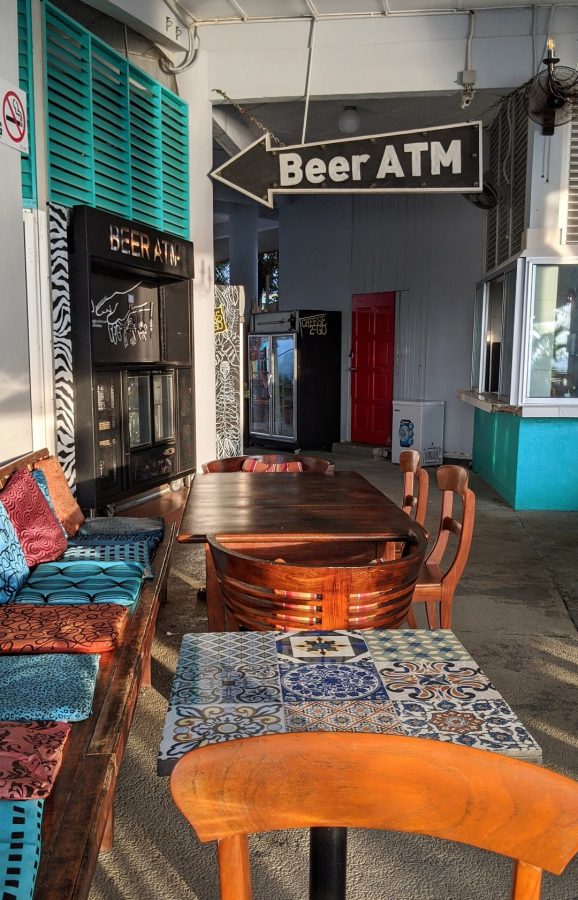 The coolest thing at Tapaz, however, must surely be their Beer ATM! The brainchild of the outlet's owner, Alex Mark (who for many years operated the beloved Moussandra Mediterranean & Tapas in KL), the Beer ATM is a sheer delight for lager lovers. Actually, that's underselling it, because at most times, there's also choices for stout, cider, and more, all self-dispensed. So get yourself a Beer ATM card (a stored-value RFID card), top it up, then grab a chilled glass from beneath the taps, and pour your own pint. You can dispense as much or as little as you like, actually, and the cost is deducted from your balance in real time on the display. After you complete your pour and remove your card, the total cost of your pour is displayed, and I'll just spoil the surprise here: prepare to be astounded by the low price. It's duty-free Langkawi, after all, and a full pint will only cost you as little as RM6, and rarely more than RM10. As noted above, on December 21st, to celebrate Tapaz's 16th anniversary, Carlsberg beer from the Beer ATM is just RM2.50 per pint.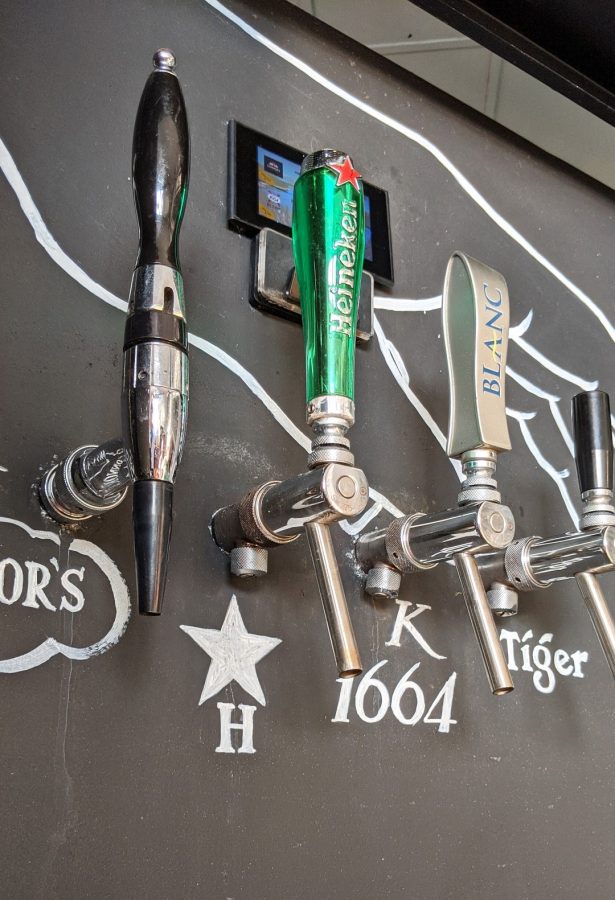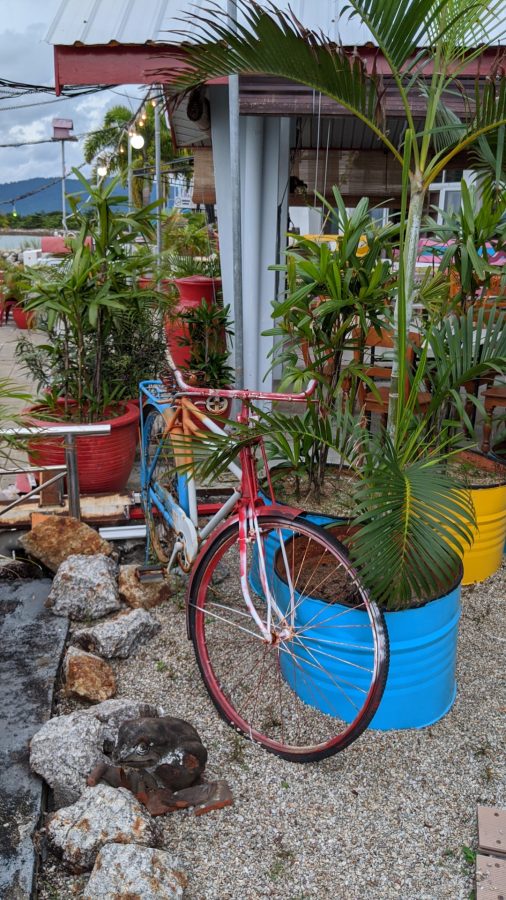 The best thing we can suggest is to put Tapaz firmly on your list, whether you live in Langkawi or are planning to visit the island now that domestic travel has resumed. The food here is top-notch and fairly priced. Drop in with your friends, then just explore the eclectic menu, order a drink (or a Beer ATM card!), and kick back and enjoy the seaside vibe, the smart service and relaxing ambiance, and some gorgeous Langkawi views. (If you arrive around 6pm, your dinner may well come with a lovely sunset, as well.)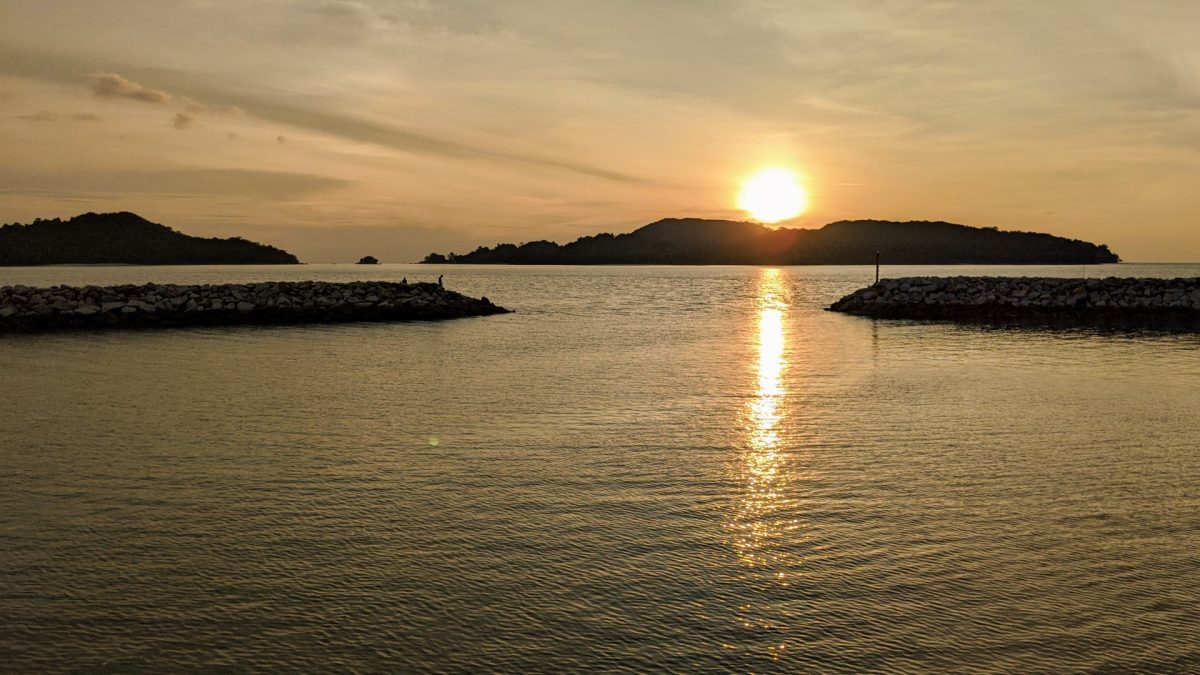 Speaking of sunsets, if you're visiting Langkawi and looking for a terrific place to stay, we always recommend Sunset Valley Holiday Houses. The friendly owners of this homestay resort in the middle of the island are the ones who provided the recommendation and introduction to Tapaz, which quickly became a firm favourite. Sunset Valley offers charming and spacious kampung-style houses, fully modernised and set amid a beautiful garden area next to sprawling, scenic rice paddies. Here, you won't find a posh hotel, but rather a relaxed, self-catered island retreat that will leave you rested and recharged after just a few days. Like many places in Langkawi and elsewhere in Malaysia, Sunset Valley is offering some good specials now (when booked directly through their site) as travellers reacquaint themselves with the many delights of Malaysia.
For the backpacker crowd, meanwhile, the unique Tubotel is connected to Tapaz (same ownership) and offers a very memorable stay in a giant concrete tube. Boasting bright colours, a novel concept, and some great scenery, Tubotel is wildly Instagrammable and has long been popular with the budget travel set!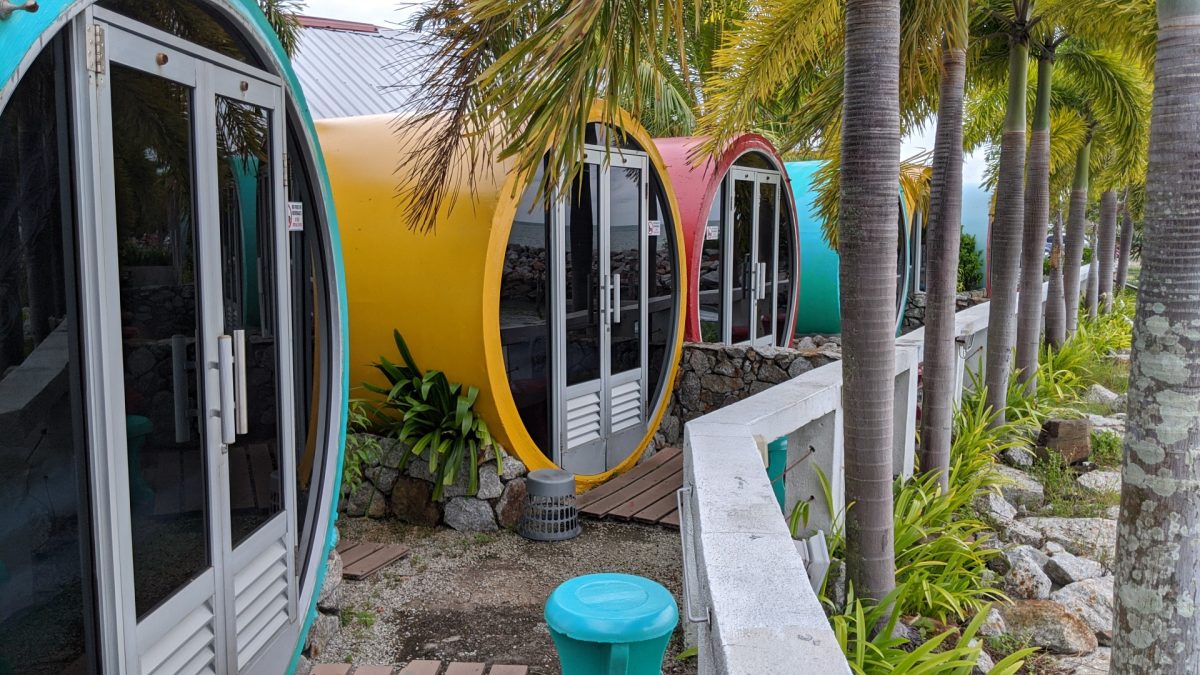 As for Tapaz, the delightful restaurant is open for breakfast, lunch, and dinner. Visit tapaz.geniuspos.com.my to see what's on the wide-ranging menu at one of Langkawi's most distinctive and enjoyable restaurants. We loved our meal here at their great new location, and think you will feel the same!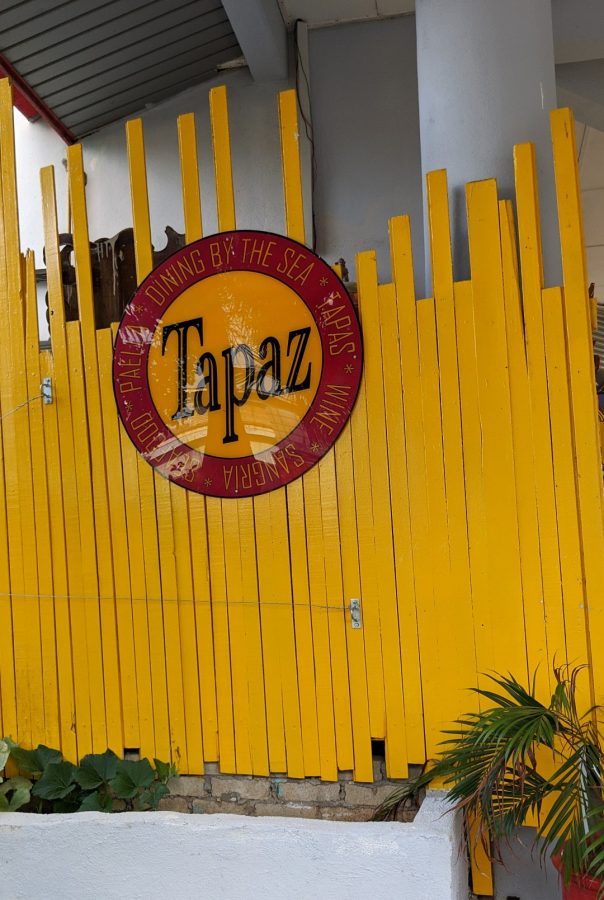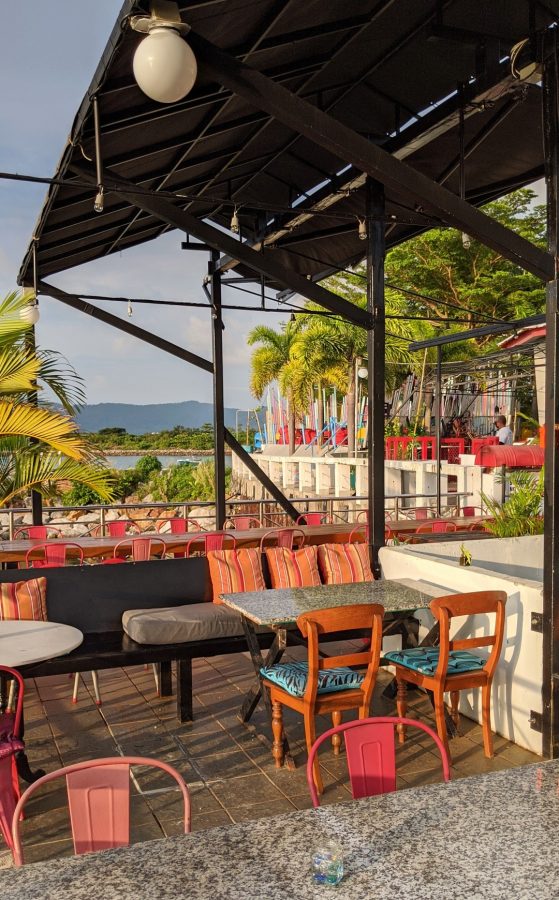 Location & Details
Tapaz @ Tubotel
Sungai Cenang
Pantai Cenang, Langkawi 07000
T: 012.329 4094