Indulgent Japanese Cuisine
An authentic Japanese dining experience not only covers fresh and delicious food but also an aesthetically pleasing dining environment. We found this at Gen Japanese Restaurant, tucked away on the 10th floor of the Sunway Putra Hotel, where the refined ambiance set the tone for a marvellous dining experience, with its large dining space, open sushi bar, traditional Japanese tables and decor, and a picturesque view of the city.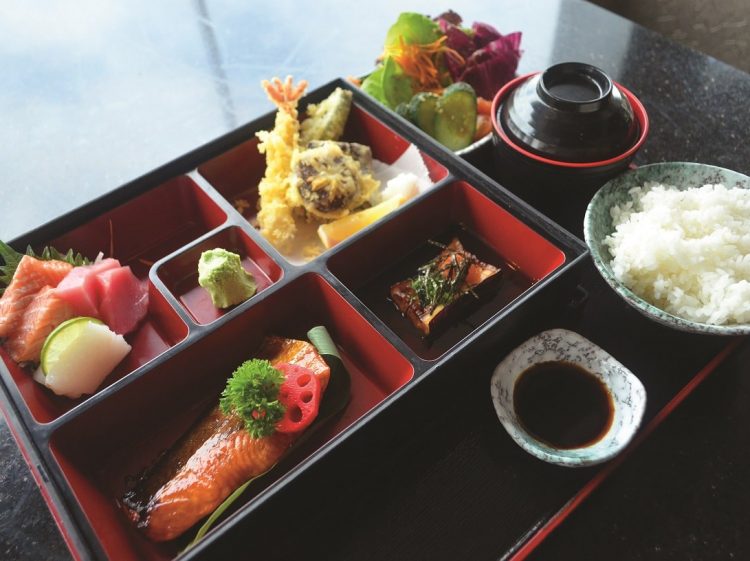 You can choose from either bento sets, teppanyaki, or a la carte here. The seafood are air-flown fresh from Japan. On our recent visit, we first tried Ebi Tempura (RM45), which was prawn tempura, perfectly crunchy with a light tempura batter, served with lemon wedges and daikon oroshi (shredded white radish). We also had the Grilled Salmon Bento set (RM55), which we enjoyed. It was a generous portion of steamed white rice, miso soup, deep-fried eggplant, salad, vegetable tempura, grilled salmon with teriyaki sauce, sashimi (tuna, salmon, and squid), and green tea icecream for dessert.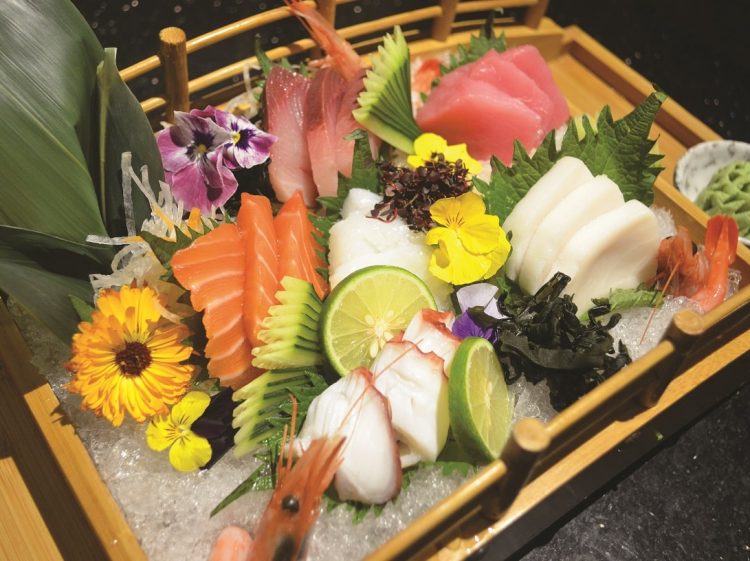 We were dazzled by the Sashimi Mori (RM170) when it arrived, as it looked almost too good to eat. It was a beautiful presentation of artfully arranged sashimi (yellowtail, butter fish, sweet shrimp, salmon, tuna, octopus, squid) with edible flowers and leaves, served on ice. Although I  love Japanese food, I still get a little squeamish at the thought of eating raw fish, and tend to avoid sashimi. This time, however, I was compelled to try some as I had heard good things about the sashimi served here. I was surprised to find that the rumours were true, as the sashimi was very fresh, very tasty, and clearly of supreme quality, and I didn't think of the "rawness" at all.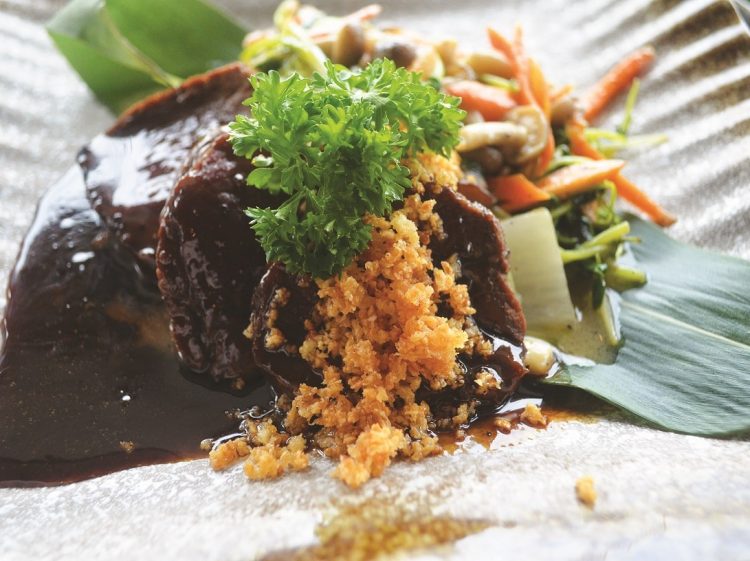 We also tried another of their most popular items – the Mignon Teppan (RM60). The beef slices were deliciously tender with teppanyaki sauce and stir-fried vegetables on the side, as well as a topping of garlic flakes and spring onions. We were also served two of their sushi dishes, the Shake Aburi Maki (RM39) and Dragon Maki (RM39). The former dish was crab stick, avocado, ebiko, cucumber, and grilled salmon slices topped with a dynamite spicy sauce and spring onion. The latter was salmon and unagi, cucumber, seaweed, avocado, and wasabi drizzled with a sweet sauce and mayonnaise. Both were enclosed in sushi rice and seaweed. We found both to be delicious in their own ways, with the Shake Aburi Maki giving off a spicy kick.
For a wonderful Japanese dining experience, check out Gen Japanese Restaurant. It's a great place for an intimate dinner or for large parties, with beautiful and artistic presentations of food, good service, and quality ingredients.
Location & Details
Address: Sunway Putra Hotel, 100, Jalan Putra, Chow Kit, 50350 WP Kuala Lumpur.
Hours: Daily,  12pm – 2.30pm, 6pm – 10.30pm, Closed on Mondays
Tel: +603-4042 9888
Find: View directory for Gen Japanese Restaurant here.