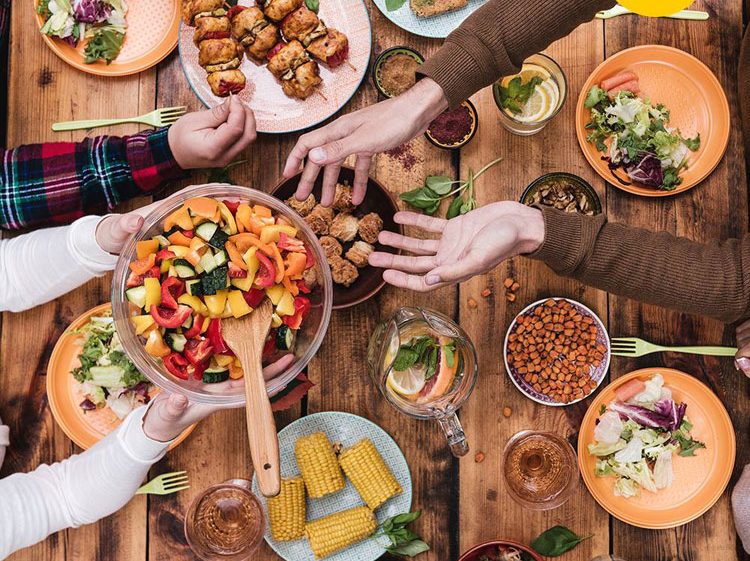 The tale of how honestbee started is one that will warm your heart. It was founded by Joel Sng, Isaac Tay, and Jonathan Low in Singapore, three years ago. The initial idea was called LifeOpp, to help connect the disadvantaged workforce in Singapore with companies looking to hire them. While many companies initially voiced their interest in the platform, the number of jobs available to the workers were simply not enough. That's when LifeOpp adapted to become a social impact platform to provide sustainable jobs with a focus on groceries and food. In Singapore, they offer laundry delivery services for businesses too.
This evolved concept then travelled to Malaysia and was launched February this year, under the name honestbee. Parcels delivery for businesses became available since June, just in time for the festive Hari Raya period. In essence, honestbee Malaysia aims to be the number one grocery and food delivery company for Malaysians. Their vendors are mid to premiumranged and include Ben's Independent Grocer (B.I.G.), HeroMarket, Shojikiya, Wine Connection, and GNC. Foodwise, you'll be spoilt for choice with restaurants like Face to Face Noodles House, Mikey's Original New York Pizza, Melur & Thyme, Brotzeit German Bier Bar and Restaurant, Vineria.IT, and even Bangsar's beloved Devi's Corner, to name a few. If dessert is the only thing you need, there's also Madame Waffle and Brownies Bar on honestbee to satisfy your cravings.
So how does honestbee work? honestbee is an online grocery and food delivery platform. You can order the items from their website honestbee.my or download the mobile app available for both Apple and Android users. Then, just shop away like how you do on any other shopping site or app. One of many great things about honestbee is their dedication to deliver your cooked meals under an hour, and groceries within the next hour. Isn't that wonderfully convenient? This means you can now plan your dinner menu in the afternoon of the same day, purchase the groceries via honestbee, and get them delivered to you in time for you to cook dinner, without having to ever leave the house. The platform has just welcomed the TTDI Wet Market aboard as a vendor, so that means you skip going to the wet market in person, yet still get groceries from it if you like.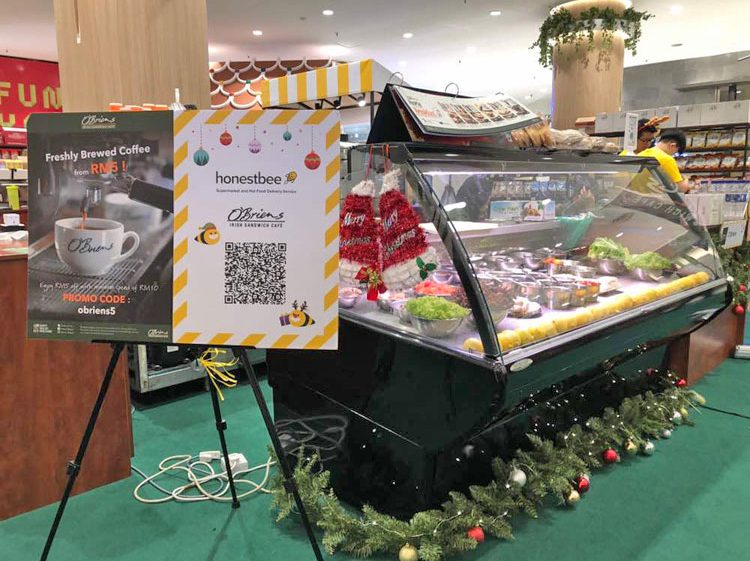 Besides groceries and cooked meals, you can also get craft supplies, spa products, skincare, hardware, and even books, on honestbee. If we've got you eager-eyed and ready to check it out, here's one more fun fact – honestbee is having its firstever Christmas pop-up store in Lot 10 from now until 1st January 2018. Specialty Christmas items from Ben's Independent Grocer, King's Candy, Magnum Ice Cream, as well as ready-to-eat food from O'Briens, Pezzo Pizza, and The Bowls make up some of the booths. We managed a quick chat with honestbee Malaysia's Country Manager, Marianne Chuo at the launch of the festive pop-up.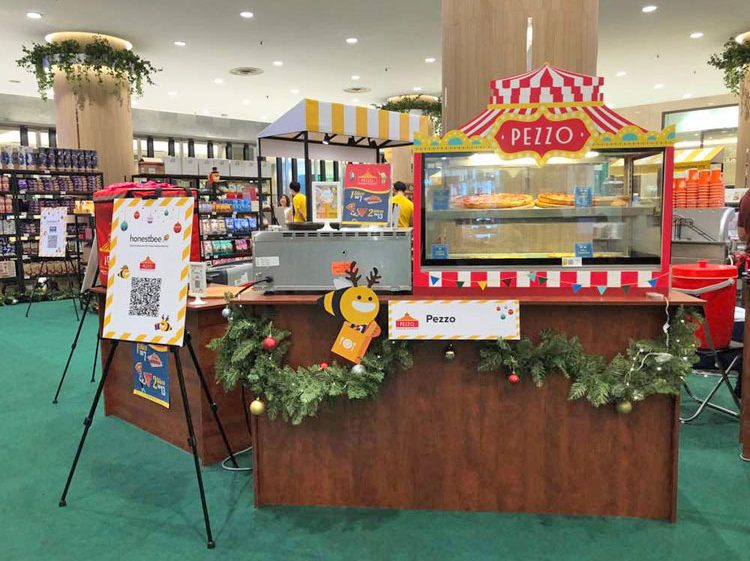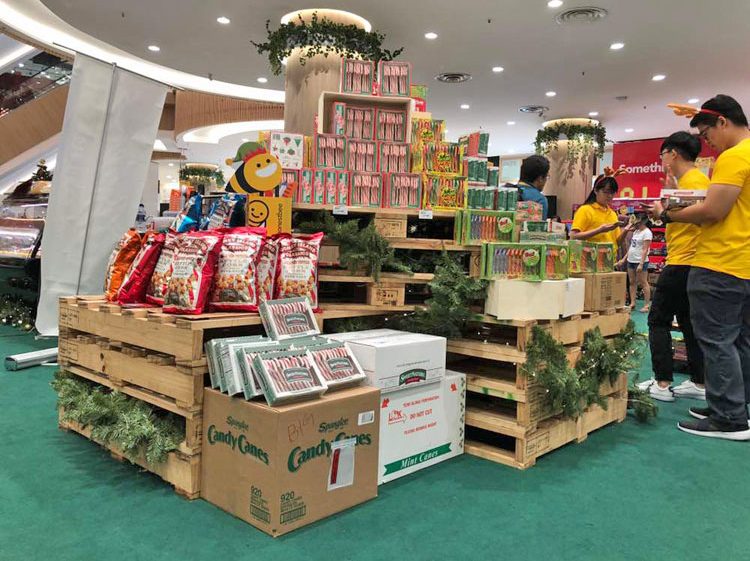 "The honestbee Christmas pop-up store combines Malaysian's love for a brick and mortar experience, while instilling the cashless convenience of using the honestbee app," explained Marianne. "There are plenty of helper bees in bright yellow shirts who can bring you through the app installation and simple registration process, then there's two ways you can shop the Christmas goodies. One, you could walk through the aisles and use the app to scan the QR code of the items you want to buy, then just head to the checkout counter where helper bees will assist. Second, if you're comfortable with mobile shopping, you could just browse and shop through the app completely." The plus side of physically heading over to the pop-up store, is you'll get to see and touch any of the products should you wish to, and even though all shopping is done cashless via the app, you'll be able to pick up the items immediately.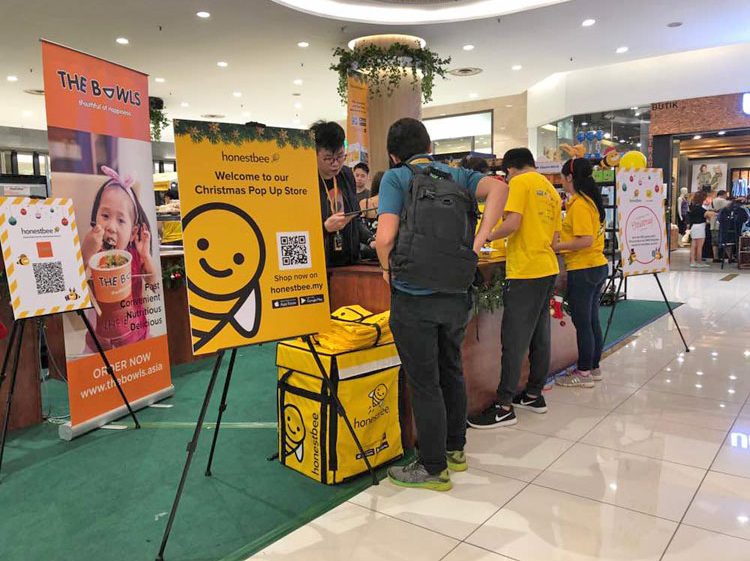 This Christmas pop-up is just one of the brand's offline ventures. "We've also participated in E-Commerce exhibitions, and just last weekend we partnered with Mont Kiara International School for their Sinterklaas celebrations. We're still testing the waters but we believe that this merge of online and offline will resonate with the Malaysian community." When asked what's in the pipelines for honestbee Malaysia, Marianne hinted that they will be expanding their delivery area to include another state in Malaysia very soon. At the moment, deliveries are within the Klang Valley and selected parts of Kuala Lumpur only.
For a friendly introductory experience to honestbee while getting some cool Christmas goodies, zoom over to Lot 10 and visit the honestbee Christmas Pop-up Store that's available from now until 1st January 2018.
——————————————————-
Address:
Concourse area (outside
Isetan), Lot 10 Kuala Lumpur,
50 Bukit Bintang Street,
55100 Kuala Lumpur, Malaysia
Email: [email protected]