Hendrick's puts World Cucumber Day Festivities Online, Spreading Positive Vibes All Round
Hendrick's offers a little green with a whole lot of peculiarity this World Cucumber Day.
In celebration of ​World Cucumber Day ​on 14 June, Hendrick's Gin invites you to weed out the bad vibes and reap positivity with its first-ever augmented reality game, ​The Cucumber Horticulturist​. Available on ​worldcucumberday.asia from 20 June 2020, the game allows you to earn currency through cultivating cucumbers, from the comfort of your own home. Plant the seeds of delightful peculiarity and get the chance to win discounts off your next Hendrick's Gin purchase.
To win the game, simply grow the cucumber plant by collecting falling water droplets on the screen. But steer away from the roses! A stray petal can bring the round to a thorny end. With enough water gathered in the pot, you'll be able to grow a majestic vine with fruits ripe for the picking.
Upon proving your green thumb, you'll receive your cucumber currency over email, presented as an e-ticket co​upon for RM20.00 off of a bottle of Hendrick's Gin, capped at a limited number of coupons.
The discount can then be redeemed at selected Cellar 18 outlets until 31 July. Note that you can only win a coupon once, although you're encouraged to play to your heart's content! For the full list of partner outlets, kindly refer to the appendix below.
Unleash your inner horticulturist and take a breather this World Cucumber Day! For more information on World Cucumber Day, please visit​ ​hendricksgin.com.
About World Cucumber Day
Hendrick's Gin is uniquely infused with rose and cucumber, and best served with a slice of cucumber, therefore the unusual gin maker holds this cylindrical being in the highest regard. What better way to rejoice in its wonder than by celebrating its own momentous day? World Cucumber Day is an annual celebration on June 14, which sees the unusual gin maker hero the remarkable fruit by adding delightful peculiarity to everyday universal things to inspire people to cultivate and embrace their unusual side.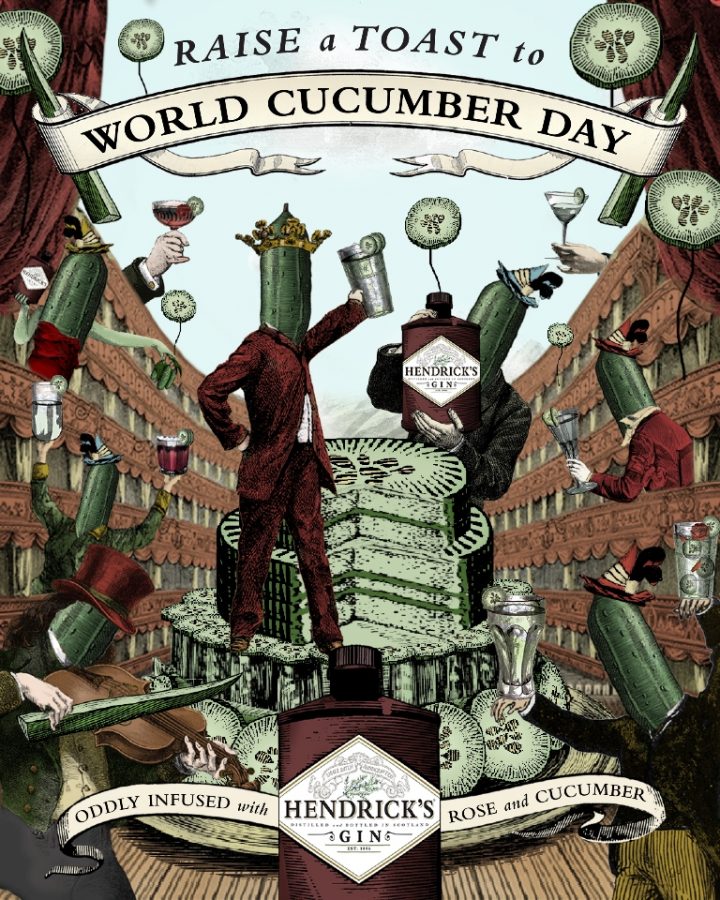 Curious-minded individuals observe the day every year with surreal experiences, events, opportunities and, of course, a refreshing Hendrick's & Tonic, garnished with cucumber. For more information about World Cucumber Day, please visit​ ​hendricksgin.com​.
Hendrick's World Cucumber Day Participating Outlets
Cellar 18 Tropicana Avenue
Persiaran Tropicana, Tropicana,
47410 Petaling Jaya,
Selangor
Tel: +603 7886 8133
Cellar 18 The LINC
LOT 1 -11B, THE LINC KL,
360, Jalan Tun Razak, Taman U Thant,
50400 Wilayah Persekutuan,
Kuala Lumpur
Tel: +603 2181 1417