Healthy, Hearty, Homey with PIETRO's Perfect Combo
With the extension of the CMCO across Selangor, Putrajaya, and Kuala Lumpur, we're back into WFH modes. It's been too muddled a situation for anyone to gain some kind of routine, leaving preparing healthy and clean meals a chore.
Worry not, PIETRO introduces yet another special menu! Meticulously crafted healthy meals, both nutritious and tasty are now available. With protein choices of moist and tender herb baked chicken breast, juicy miso baked salmon or braised mushroom and tofu, the meals come with brown rice and packed with the freshest premium greens and steam pumpkin. Staying healthy with good-tasting food is never easier!
The PIETRO health specials are available for both dine-in and delivery.
Call or WhatsApp text to
017-294 1901 (Ben)
012-778 9972 (Edward)
011-1177 6430 (Sajib)
03-2093 6433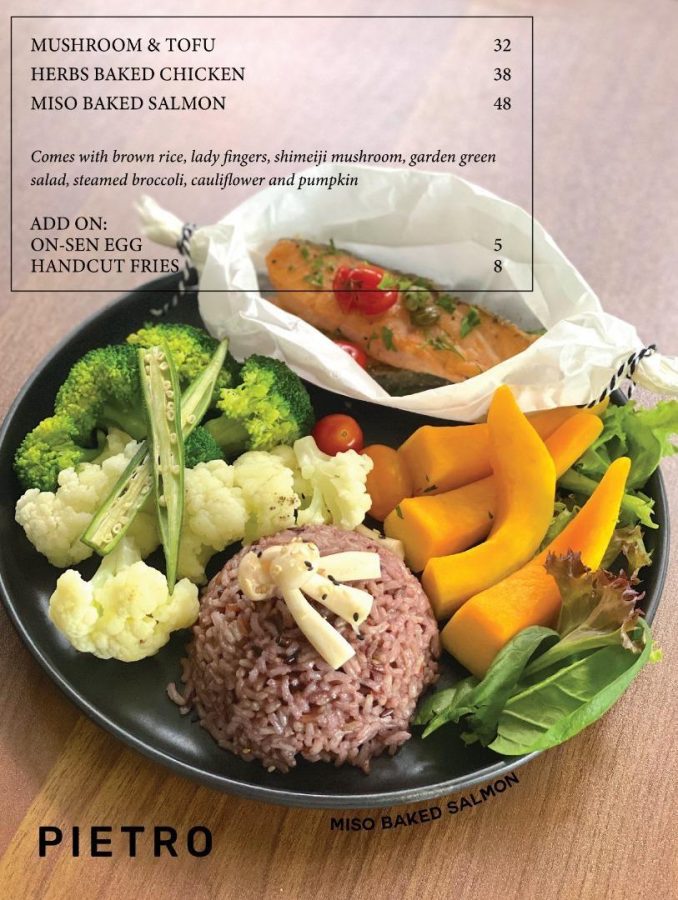 Location and Details
Address: Ground floor, Bangunan ECM Libra, 8, Jalan Damansara Endah, Bukit Damansara, 50490 Kuala Lumpur
Opening hours: 10am – 3pm, 6pm – 11pm (Monday – Saturday), closed on Sunday
Website: https://www.pietro.com.my/