The Other Half at TTDI, Taman Tun Dr Ismail: Restaurant review
Poised to become one of KL's most popular brunch destinations for this second half of 2017, The Other Half heralds a homecoming for its co-founder Eugene Lee, who returns to Malaysia after a stint as barista at Melbourne's Operator25 cafe, bringing back a few new friends with him, including Brazilian chef Guilherme Hayama, infusing a multinational perspective to the menu here.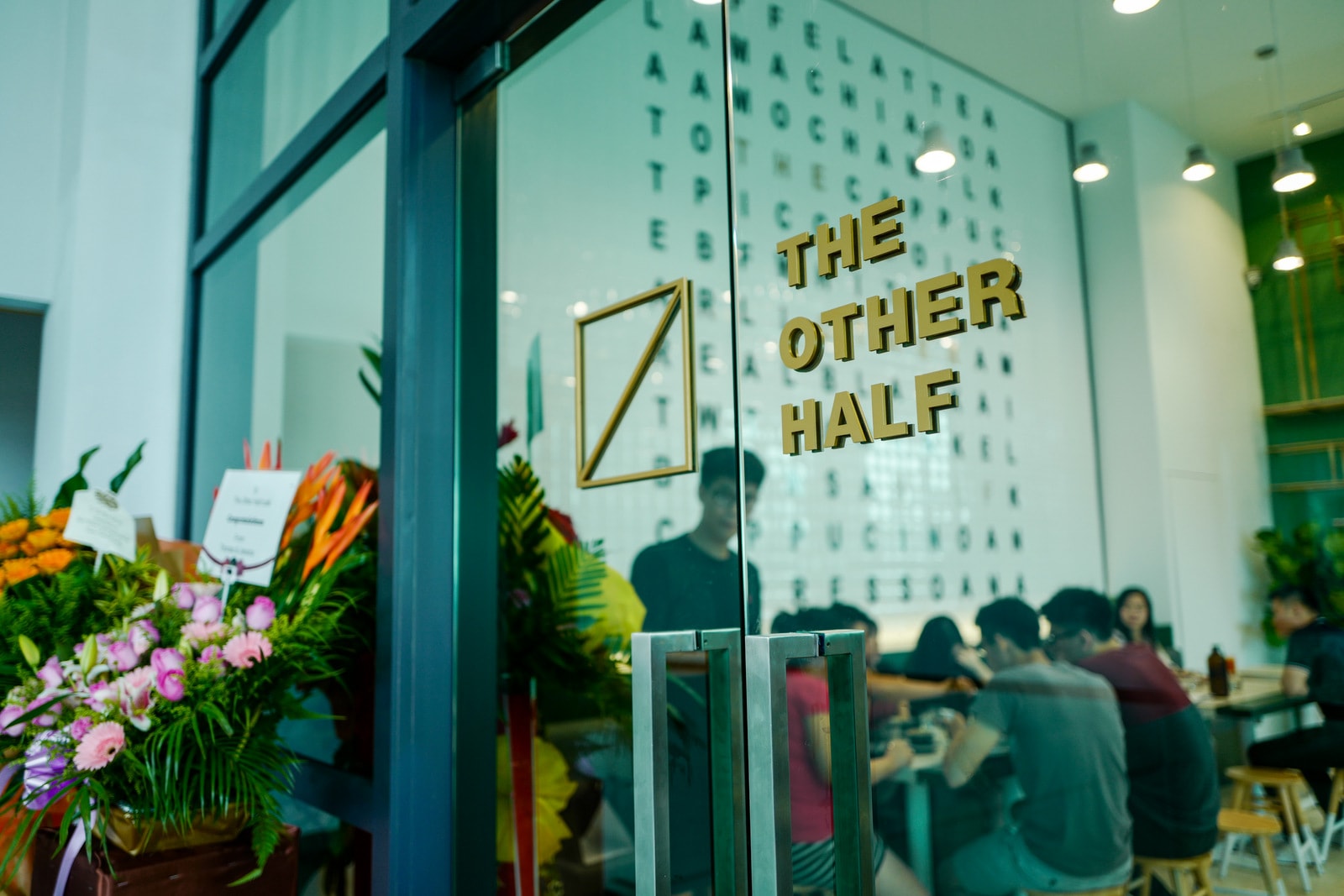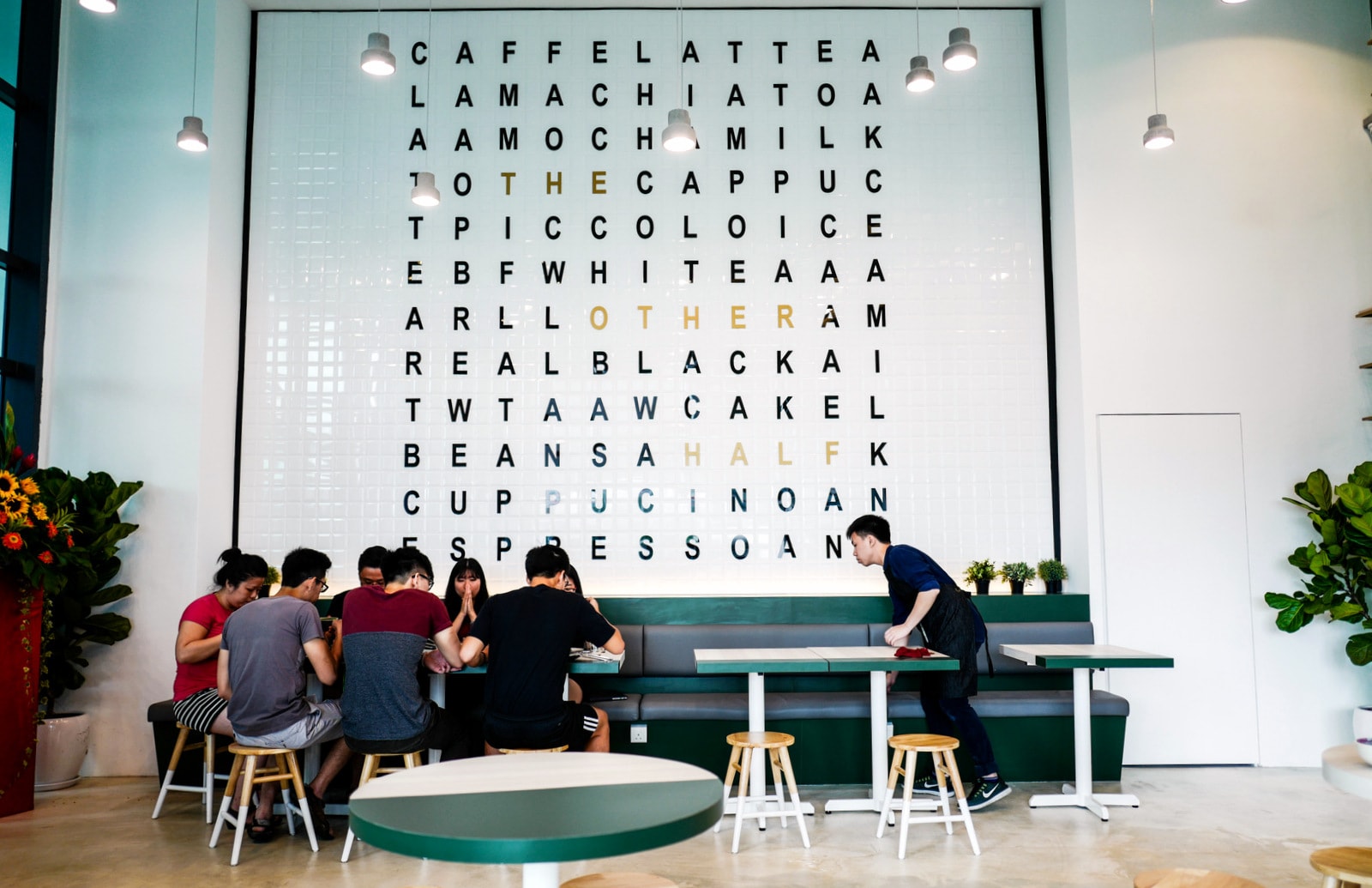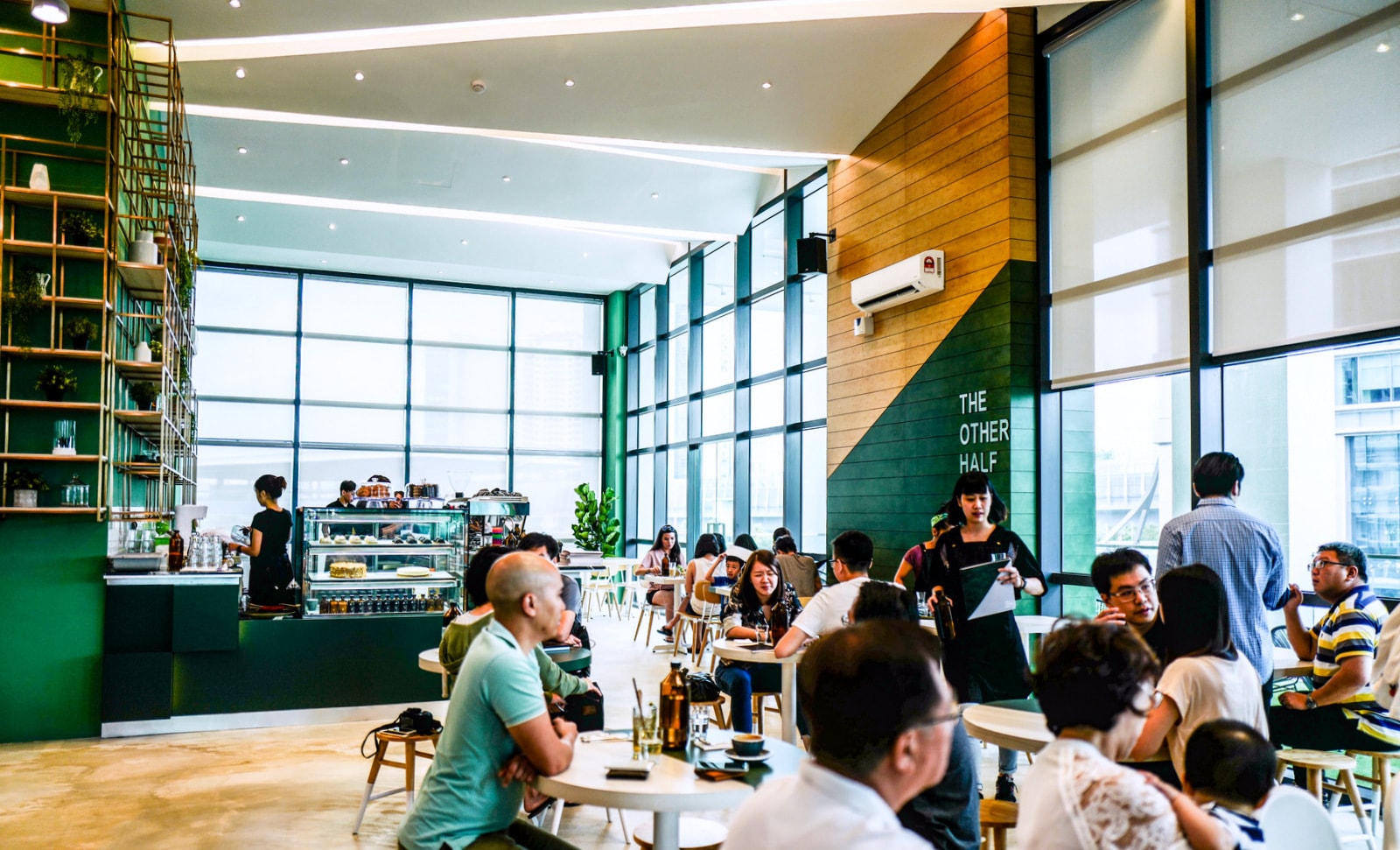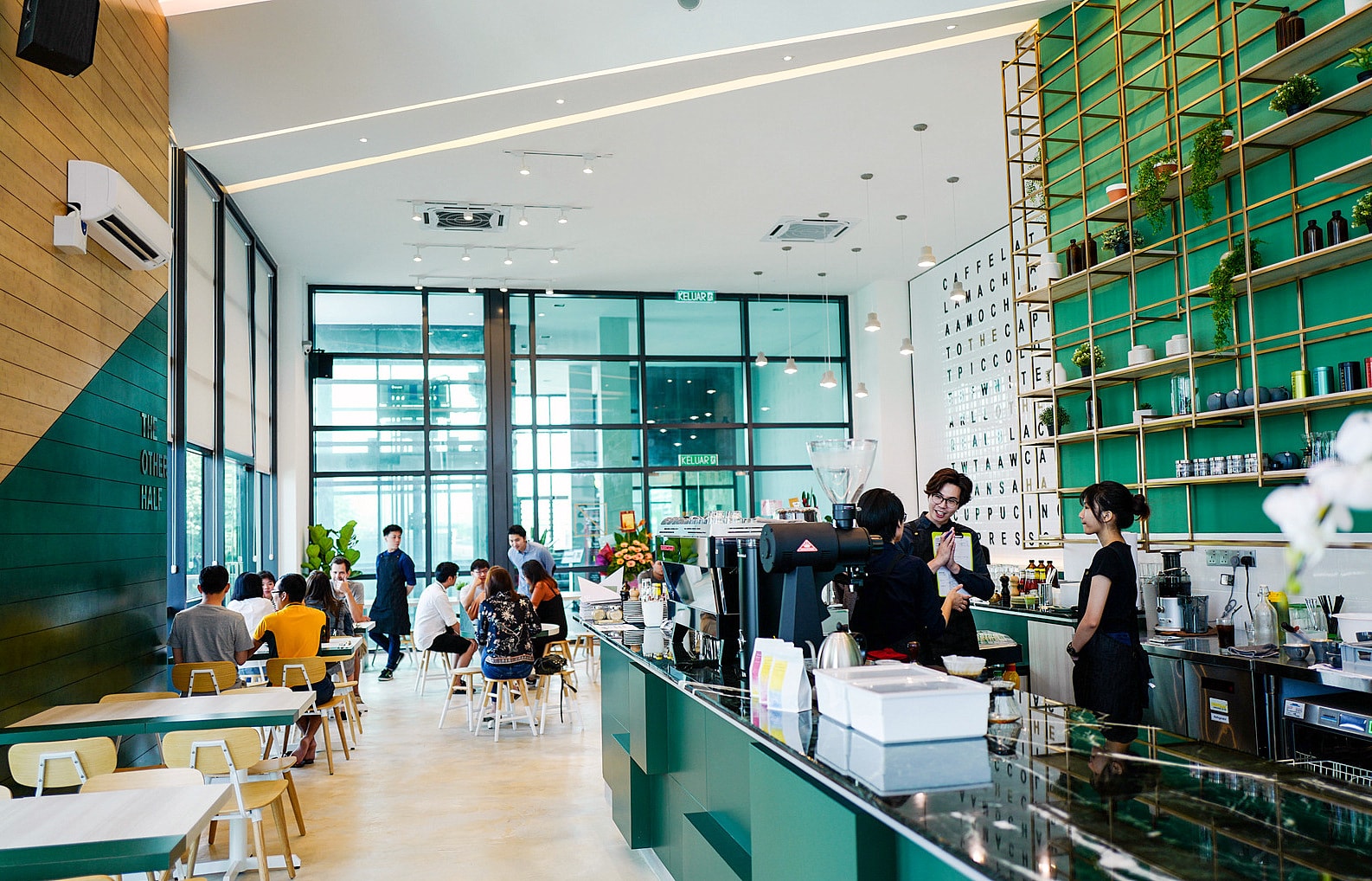 The Other Half has admirable ambitions, aiming to make customers feel content and complete, sensing that they've found their other half here. In terms of looks, it's easy to fall in lust with the setting and the food in equal measure, both supplying the vibrant, vivid stuff that Instagram-model dreams are made of. Service is warm, articulated by more than sufficient smiles.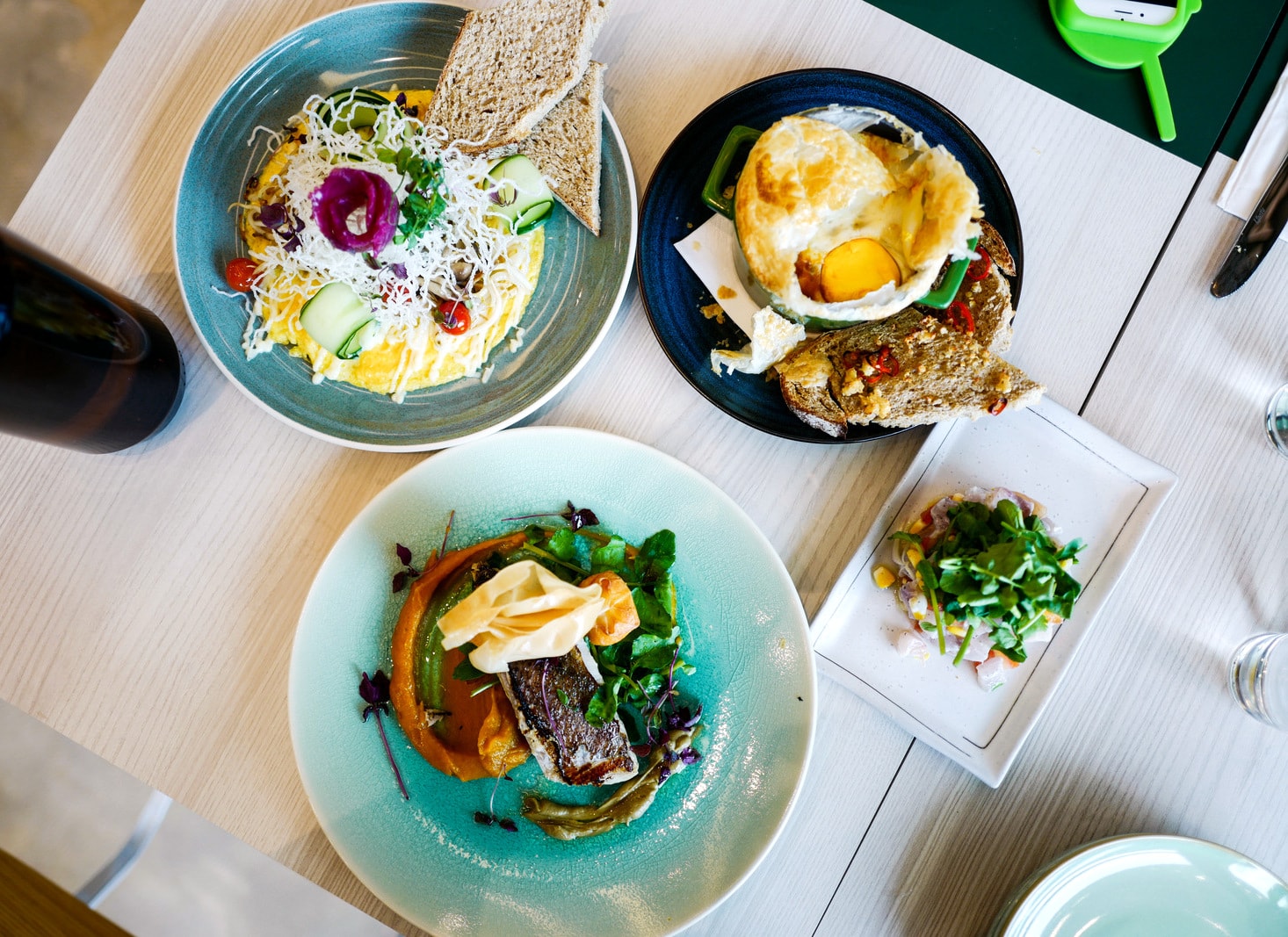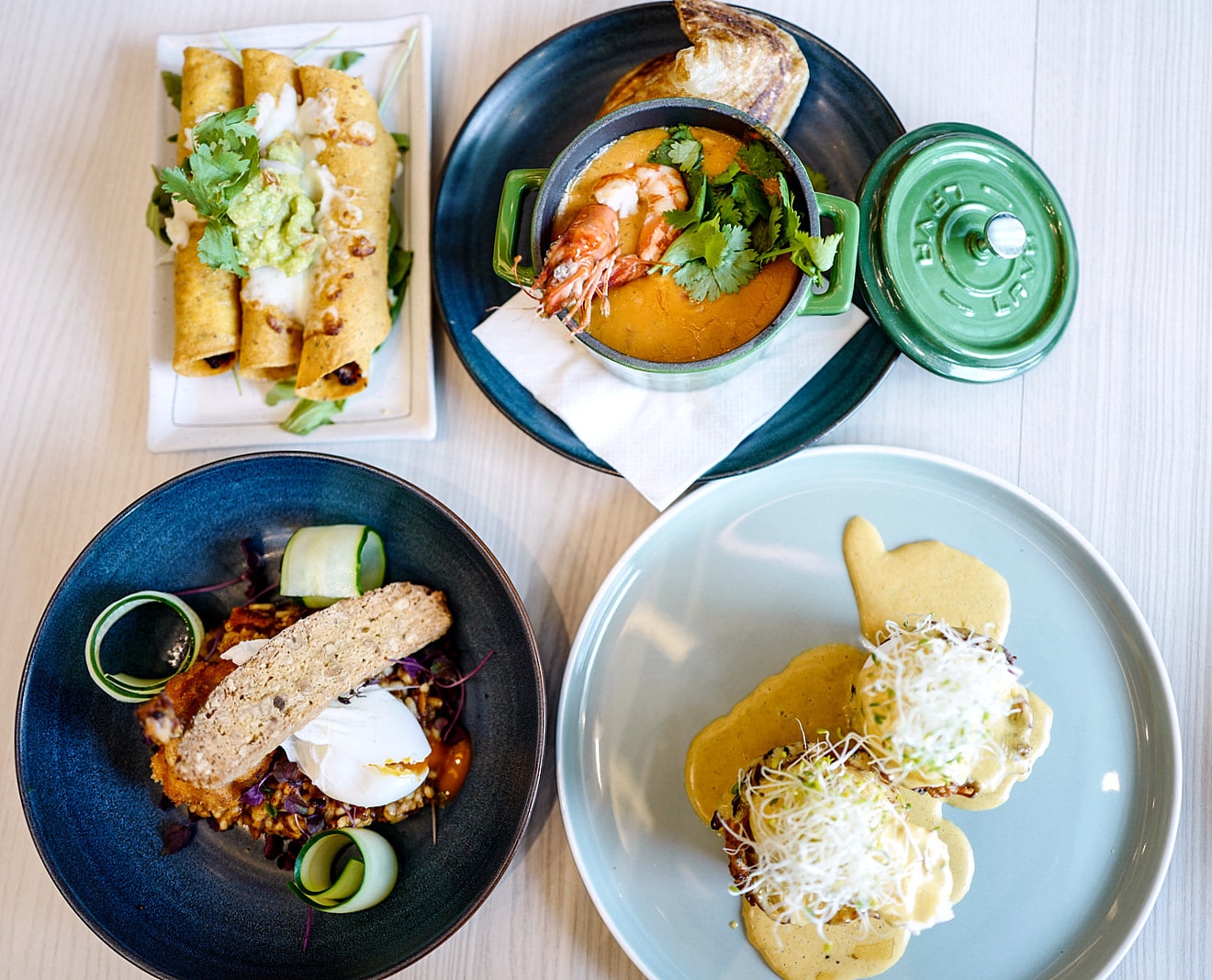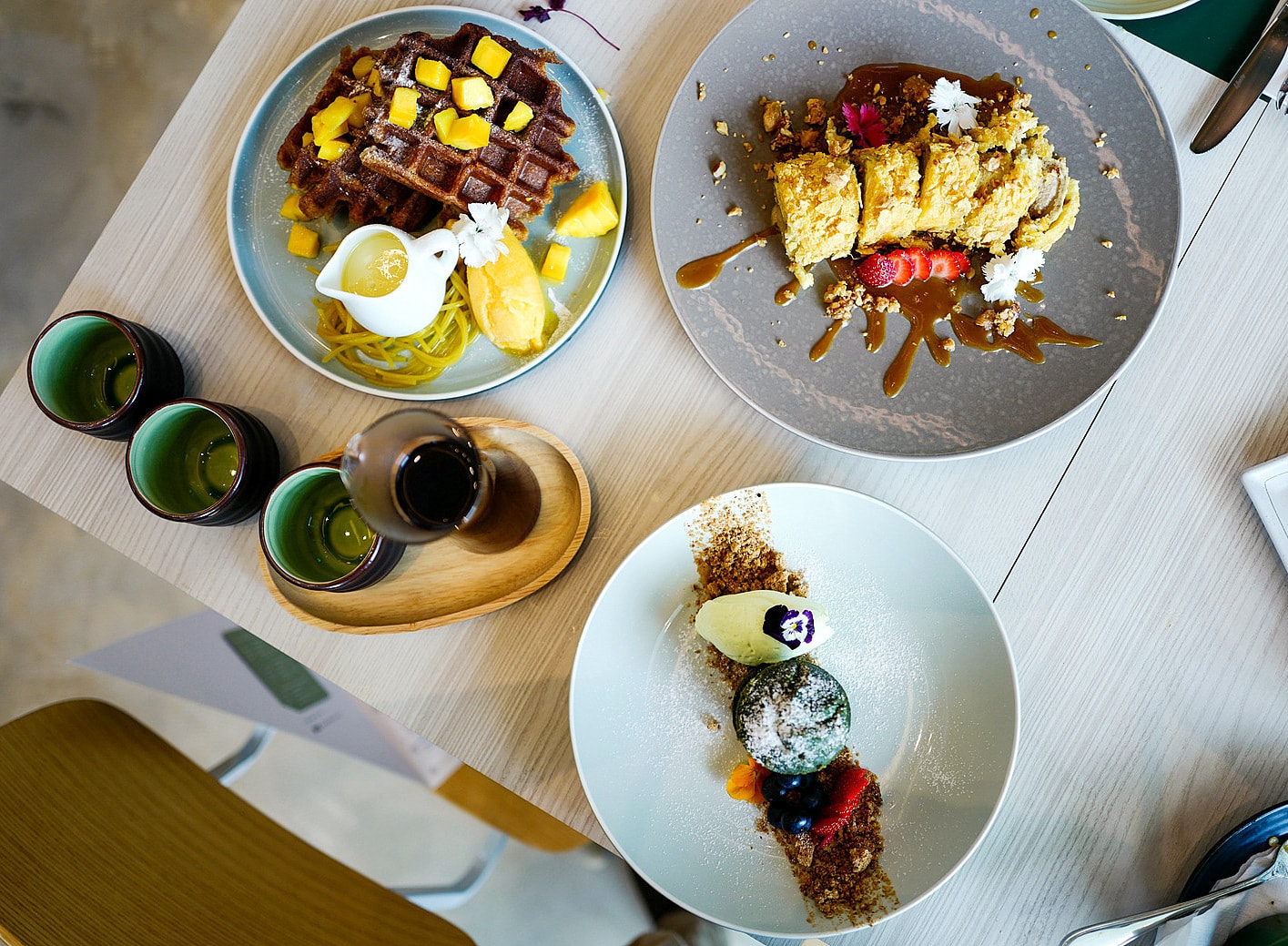 Mains
Eggs might be essential to every brunch menu, but it's easy to fall into a rut of big-breakfast cliches in KL. The Other Half circumvents that risk by putting major twists on each familiar favourite – baked eggs come concealed beneath puff pastry, cushioned with smoked cannellini beans, complemented by chilli-garlic toast (RM26), omelettes take on the creaminess of Japanese tamagoyaki, blanketed by (deep breath!) crispy vermicelli, shimeji mushrooms, bean sprouts, cured sea bass sashimi, confit cherry tomatoes, Japanese cucumber, Japanese mayo and miso dressing, for textures galore (RM24), and poached eggs are perched on sweet potato rosti, wrapped around achingly tender slow-cooked ox cheek rendang, soaked in lemongrass hollandaise sauce (RM31).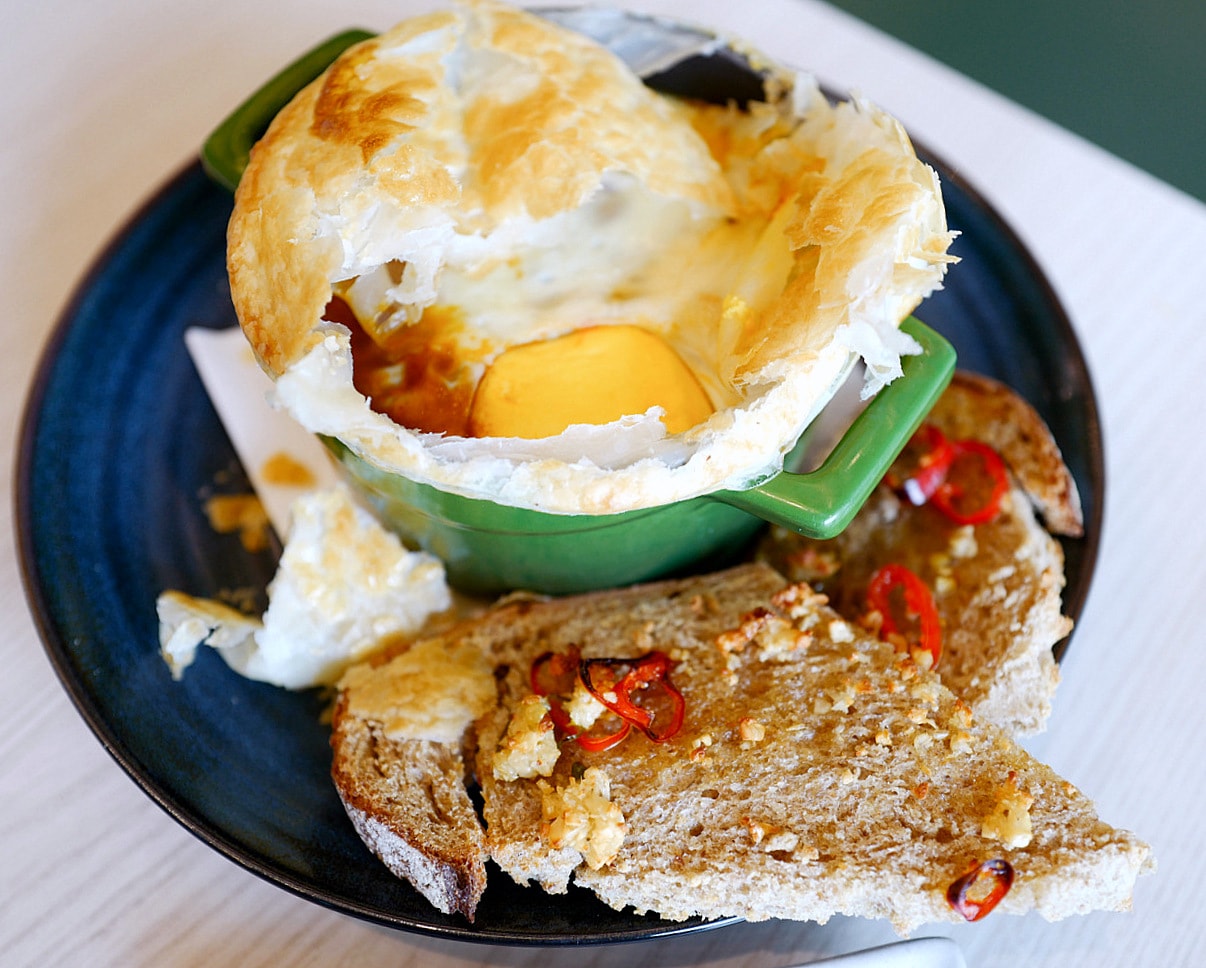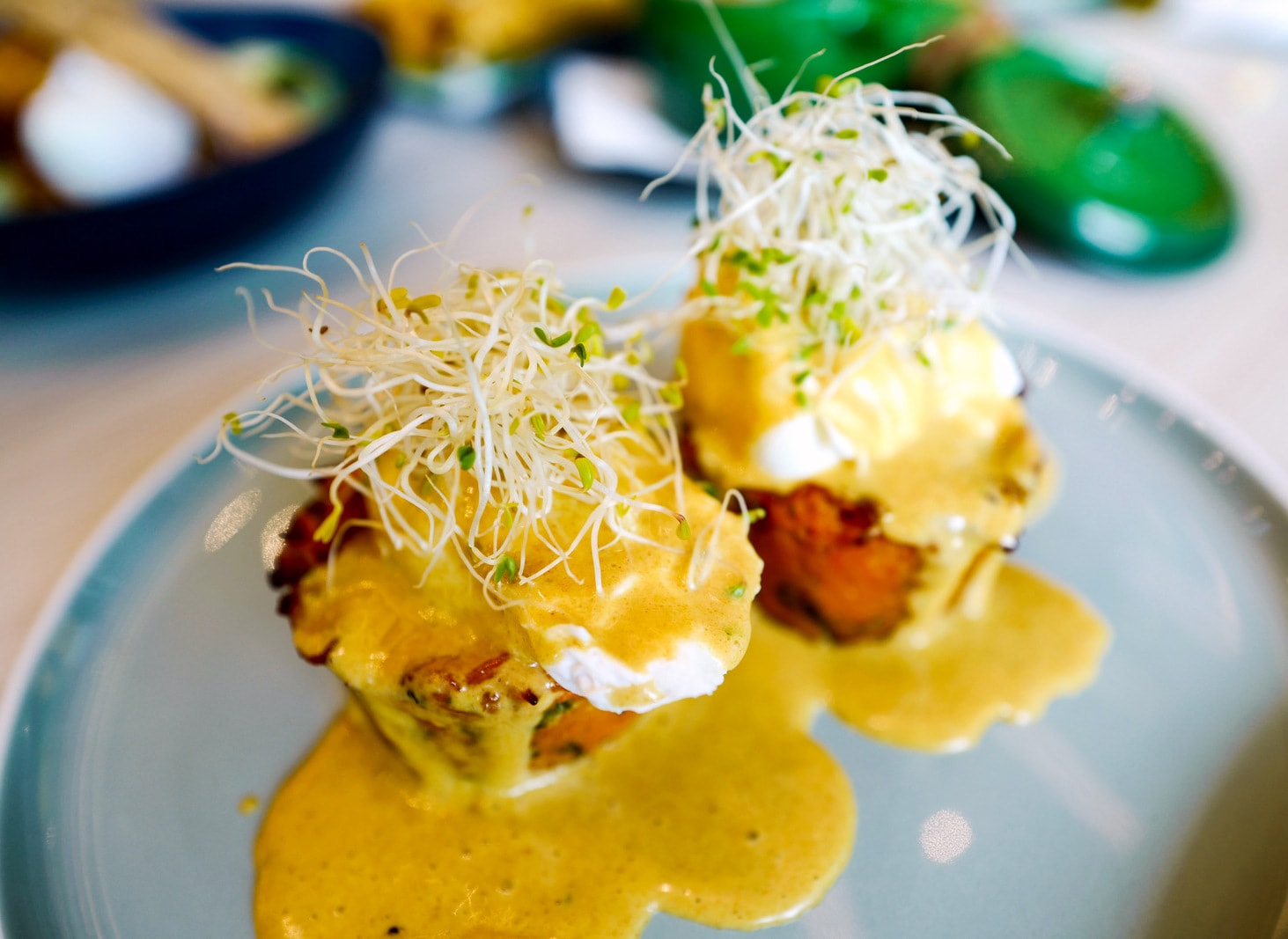 South and Central American flavours
Guilherme's South and Central American heritage comes alive here, accentuating The Other Half's distinctiveness. You'll find everything from Peruvian-inspired ceviche (RM19) to a possible reinterpretation of the Brazilian bobo de camarao, a rich prawn curry with cassava and coconut milk (RM29) and classic Mexican taquitos, featuring deep-fried rolled-up tortillas, packed with chili con carne and topped with guacamole (RM19).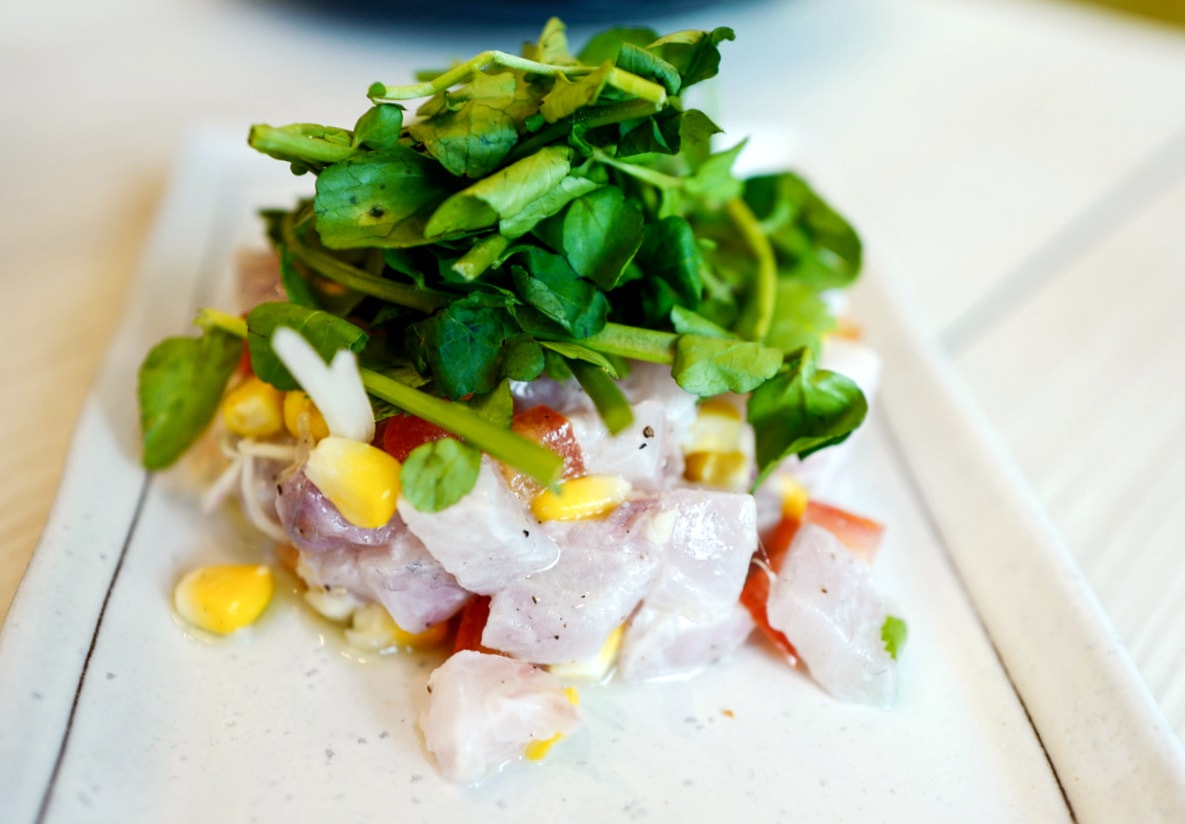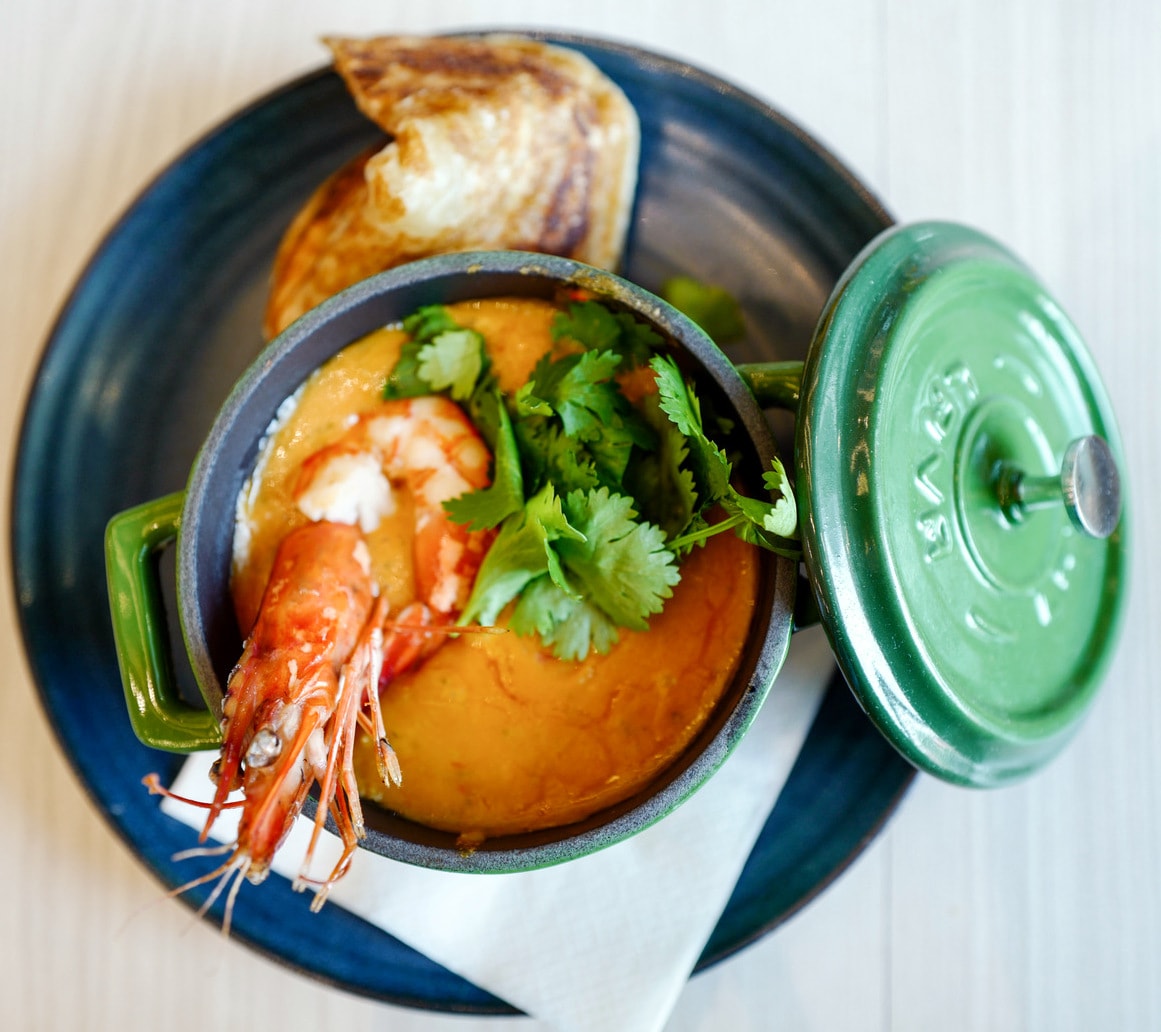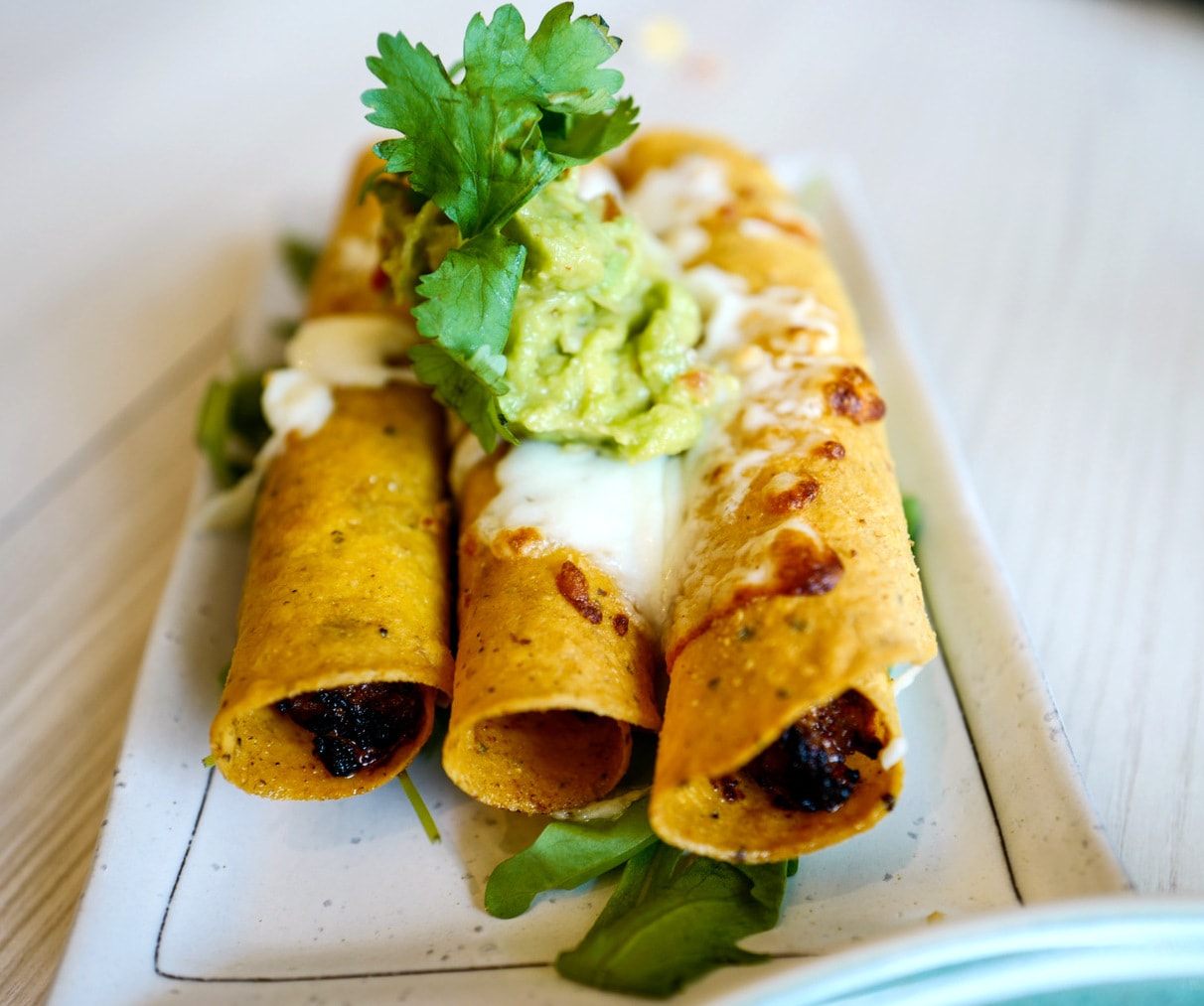 Asian twist
Expect to hear more in the weeks to come about The Other Half's Risotto Lemak, the latest playful take on nasi lemak, featuring sweet sambal risotto with a poached egg, crispy chicken drummette, fresh cucumbers and peanut biscotti, for a flamboyant swirl of flavour and fragrance that genuinely evokes Malaysia's national dish (RM29). Other imaginatively executed curiosities include mashed cauliflower fritters with lentils, rocket leaves, yogurt, tofu and ginger curd, red radish and poached egg (RM26; a little bit Greek, a little bit Indian – or not) and pan-fried sous vide barramundi with smoked pumpkin puree, prawn oil, hard-boiled egg yolk wonton and avocado-wasabi mousse (RM35), as meticulously elaborate an ensemble as any we could realistically envision in a KL cafe.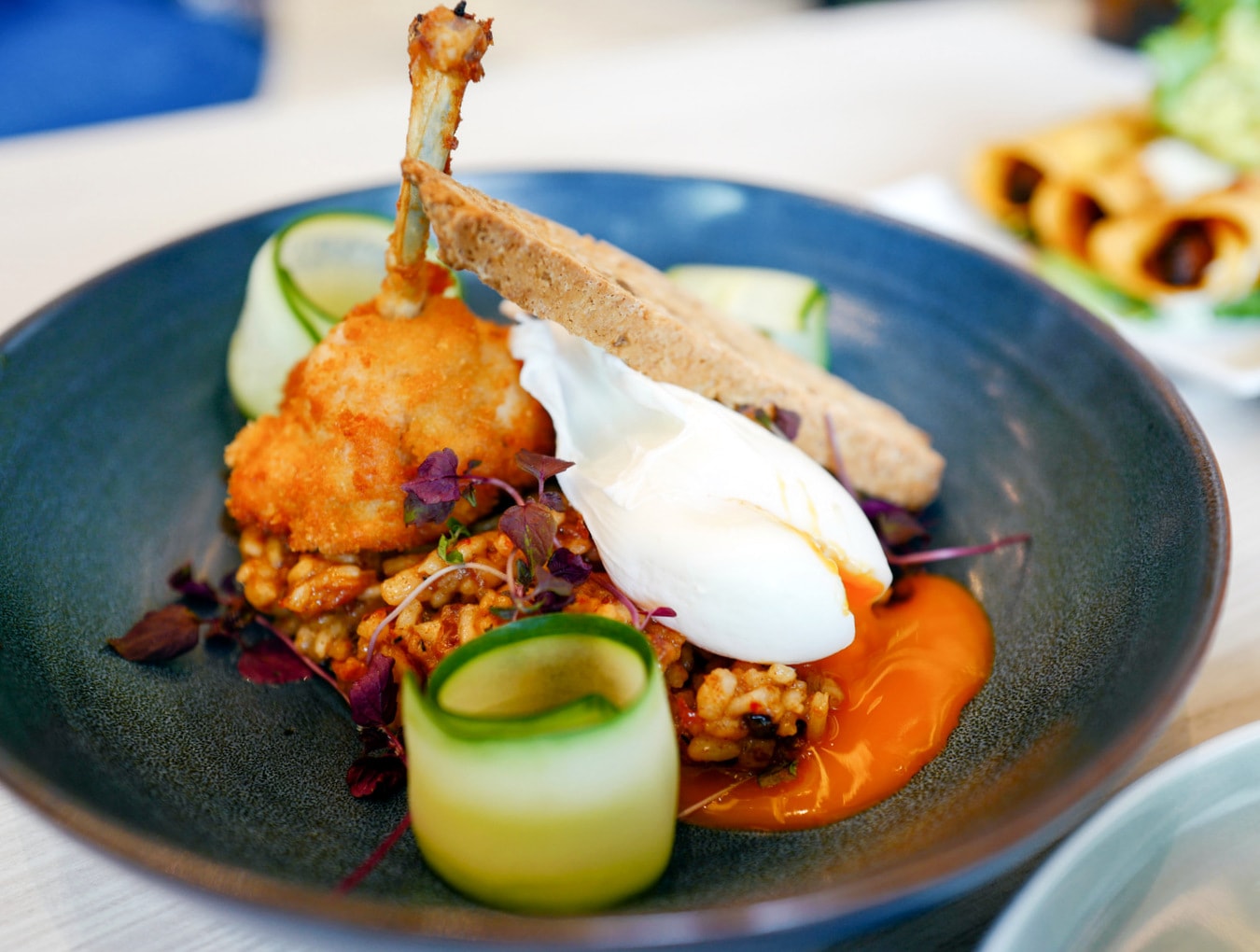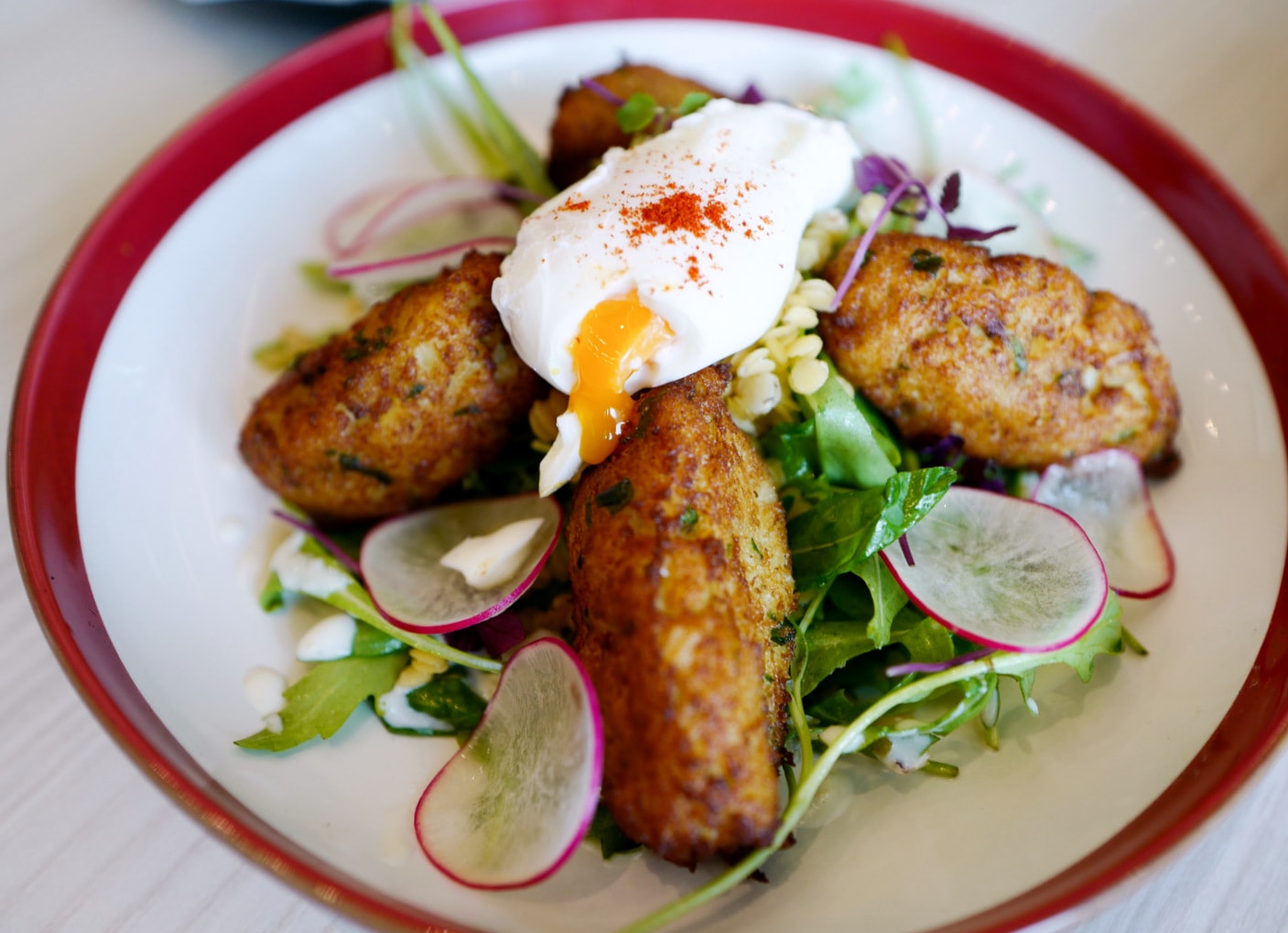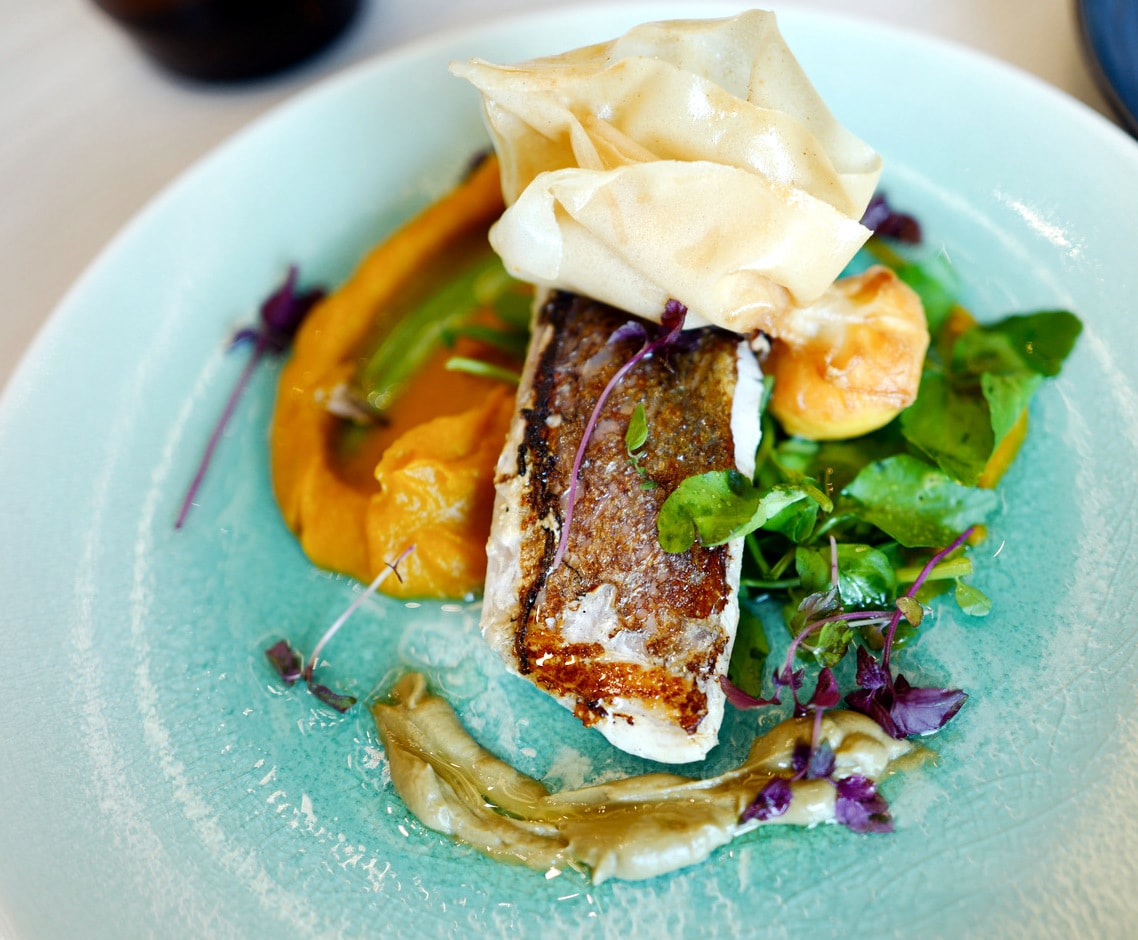 Desserts and drinks
Even desserts and drinks showcase a surplus of pizzazz: Try all three of the sugar-high temptations – tempura coffee ice cream, potently punctuated with salted caramel sauce and crispy peanut candy (RM28), matcha hot cakes with delicate pandan chantilly cream, lychee jam and almond crumbs (RM26) and crunchy coconut waffles with mango 'spaghetti,' fresh mango, passion fruit sorbet and white chocolate ganache (RM28), bolstered by a flagship iced tea (RM15; oolong rose tea, honey, basil seeds), signature spritzer (RM15; cold brew coffee, unconventionally coupled with lychees, maple syrup, tonic water, mint leaves and micro-herbs), matcha latte made lusciously nectarous with independently sourced kaya (RM13) and Tanzanian filter coffee.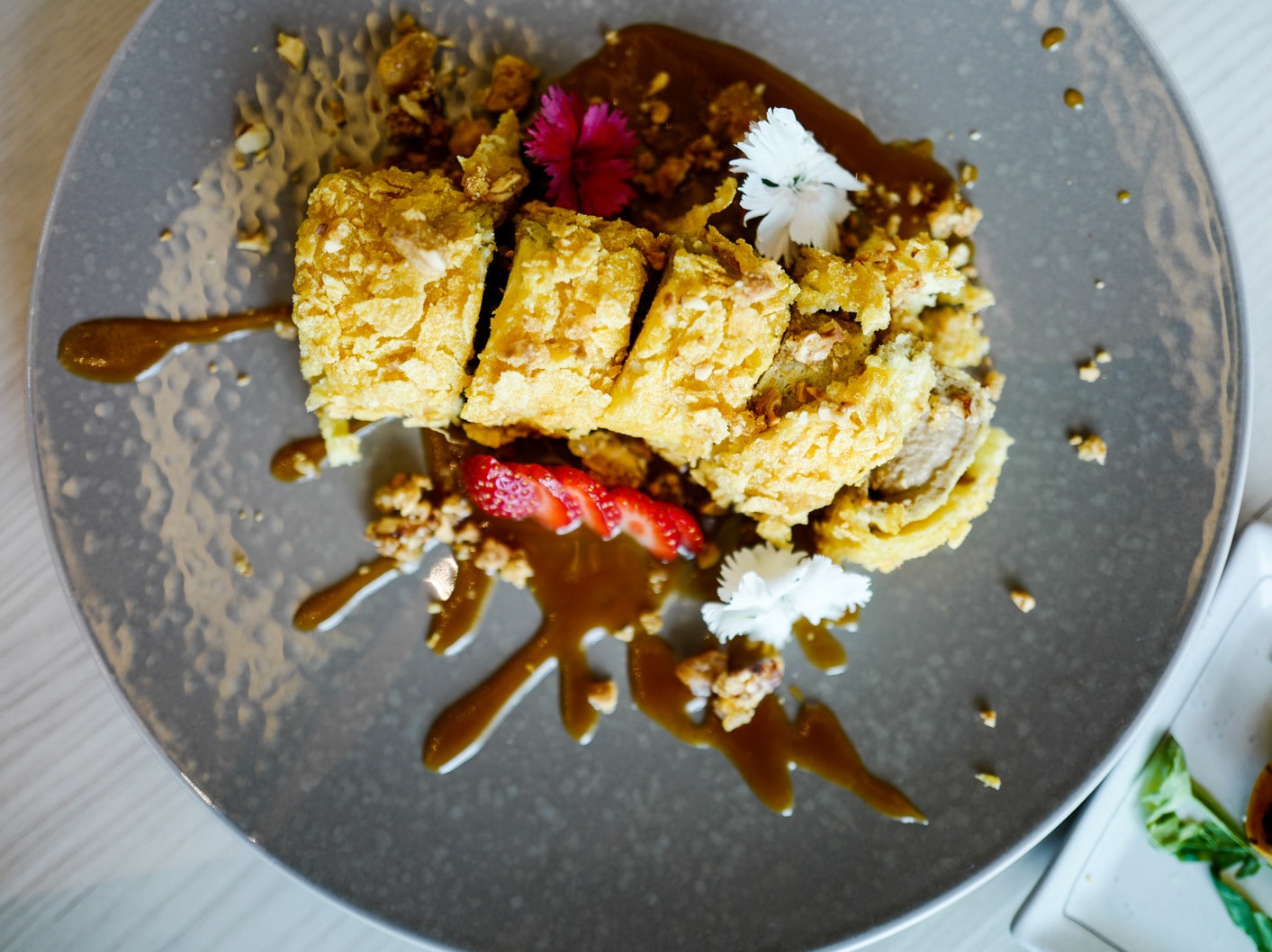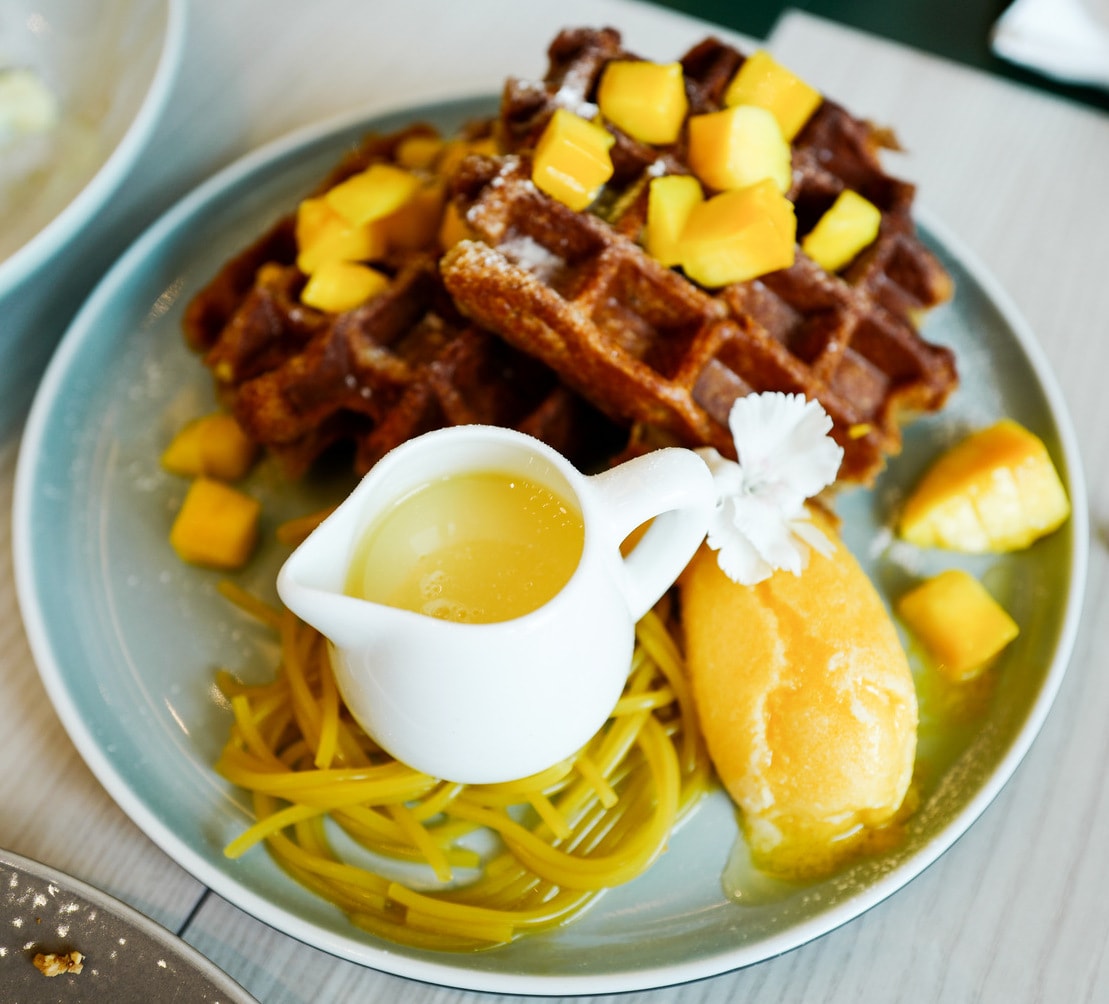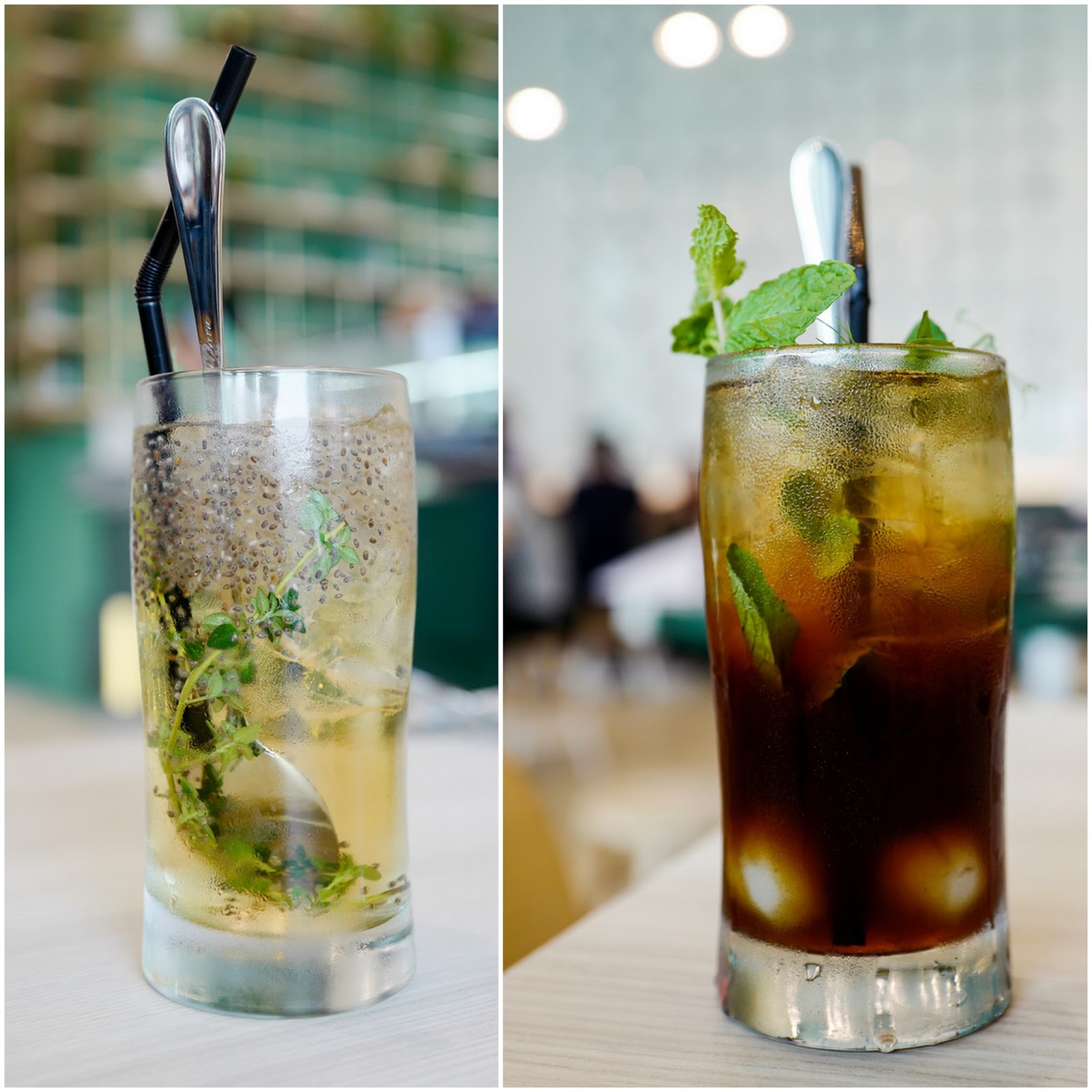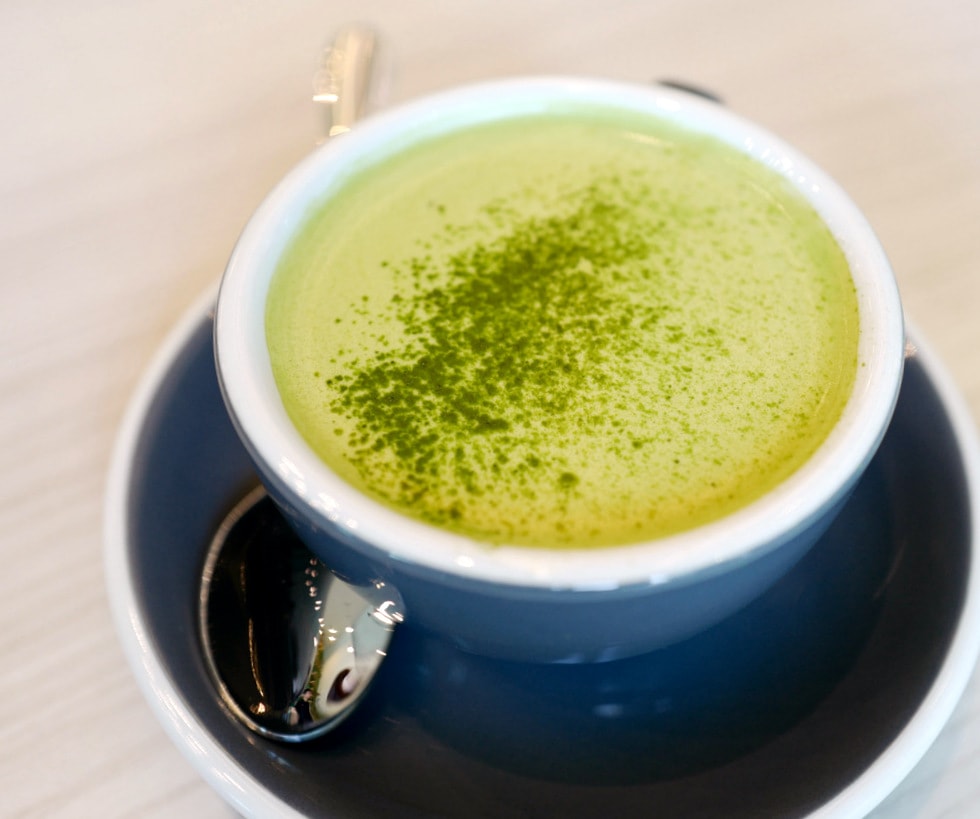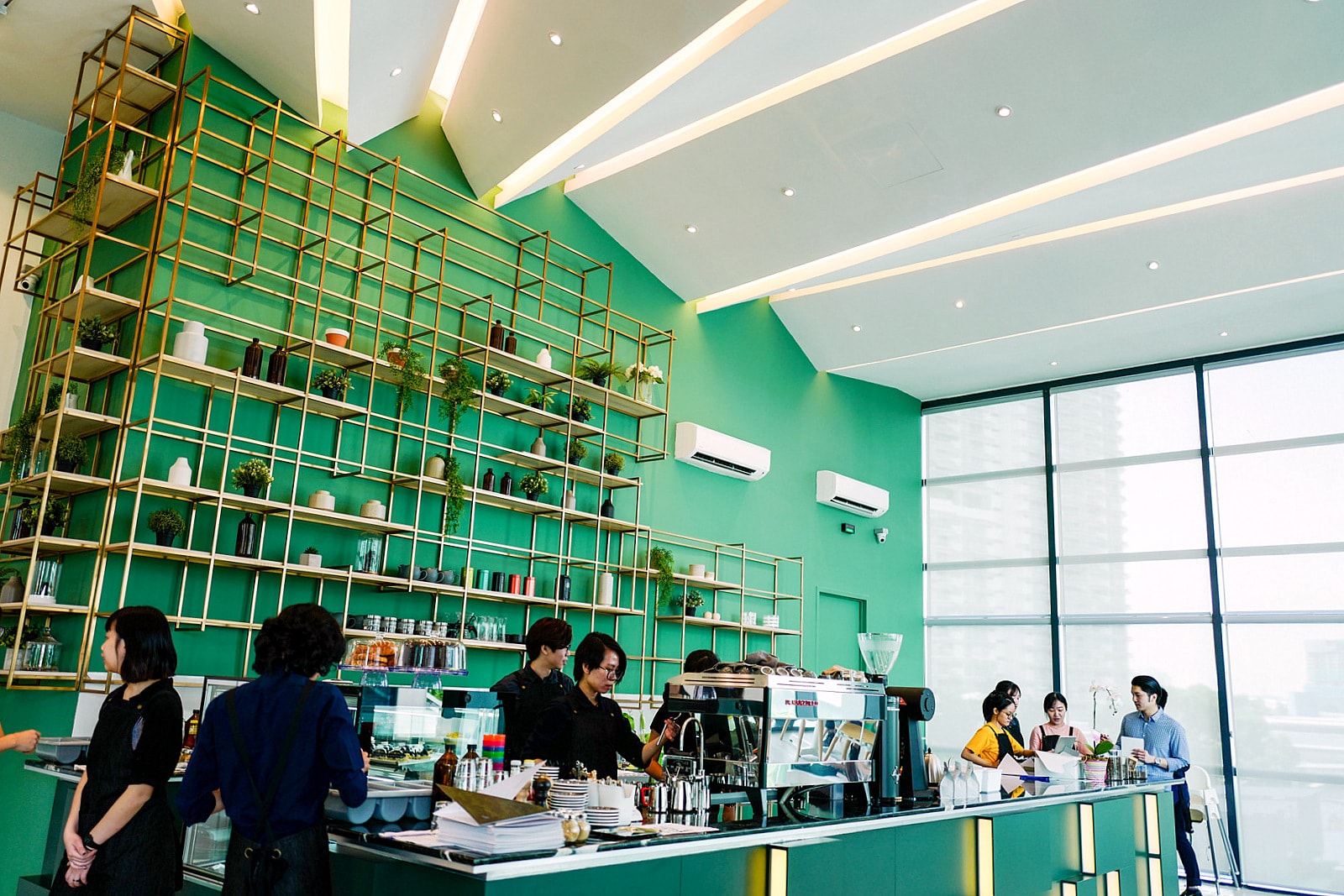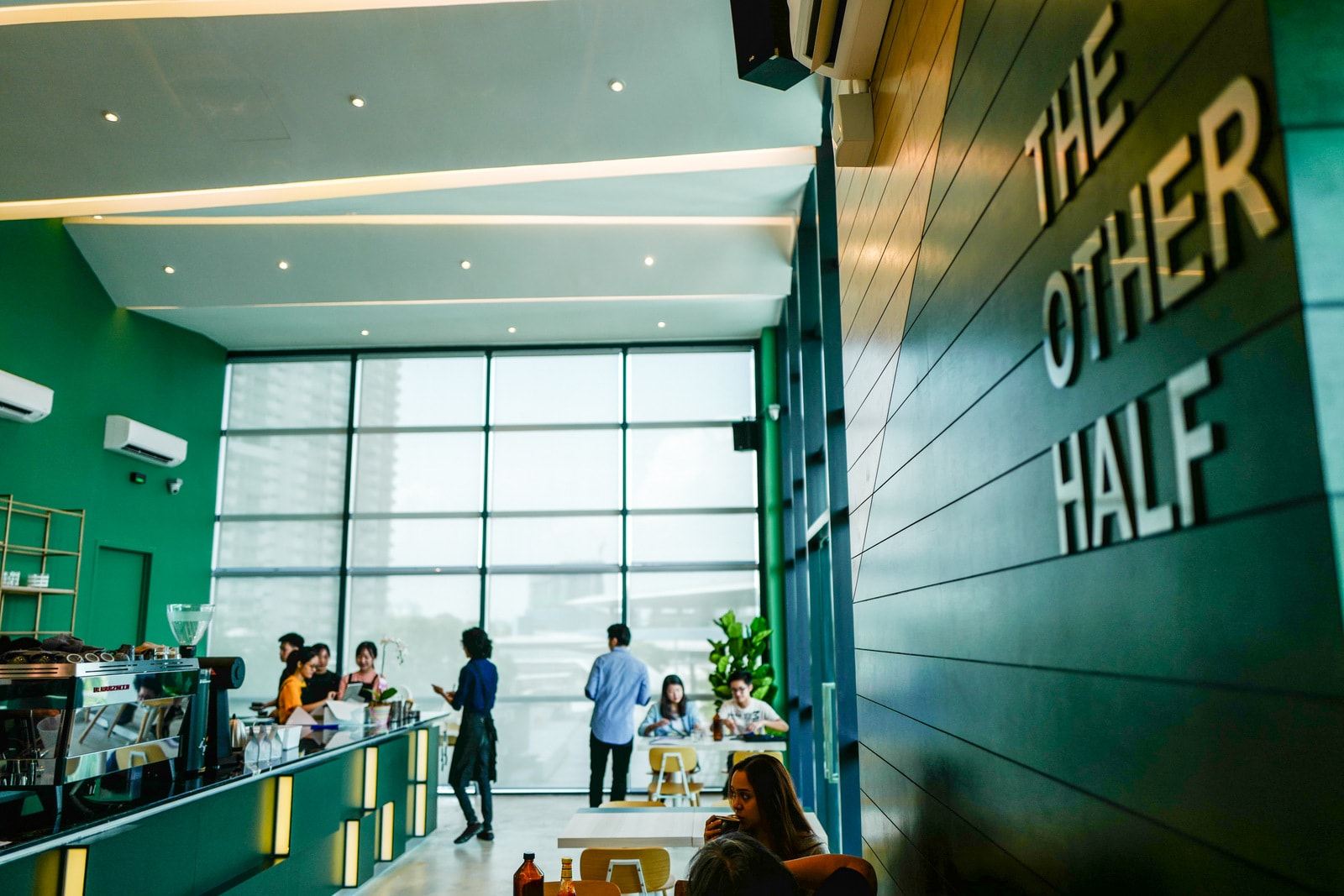 Location & Details
Address: Unit 2-1, Level Two, Greens Terrace, The Greens, Jalan Wan Kadir 3, Taman Tun Dr Ismail, Kuala Lumpur
Hours: Mon-Fri, 730am-530pm, Sat-Sun, 9am-530pm
Tel: +603-2771-6221
Find: View directory for The Other Half here.