Gridz Cafe at Taman Desa: Cafe review
It's always fun to find a cafe that decides to do things a bit differently.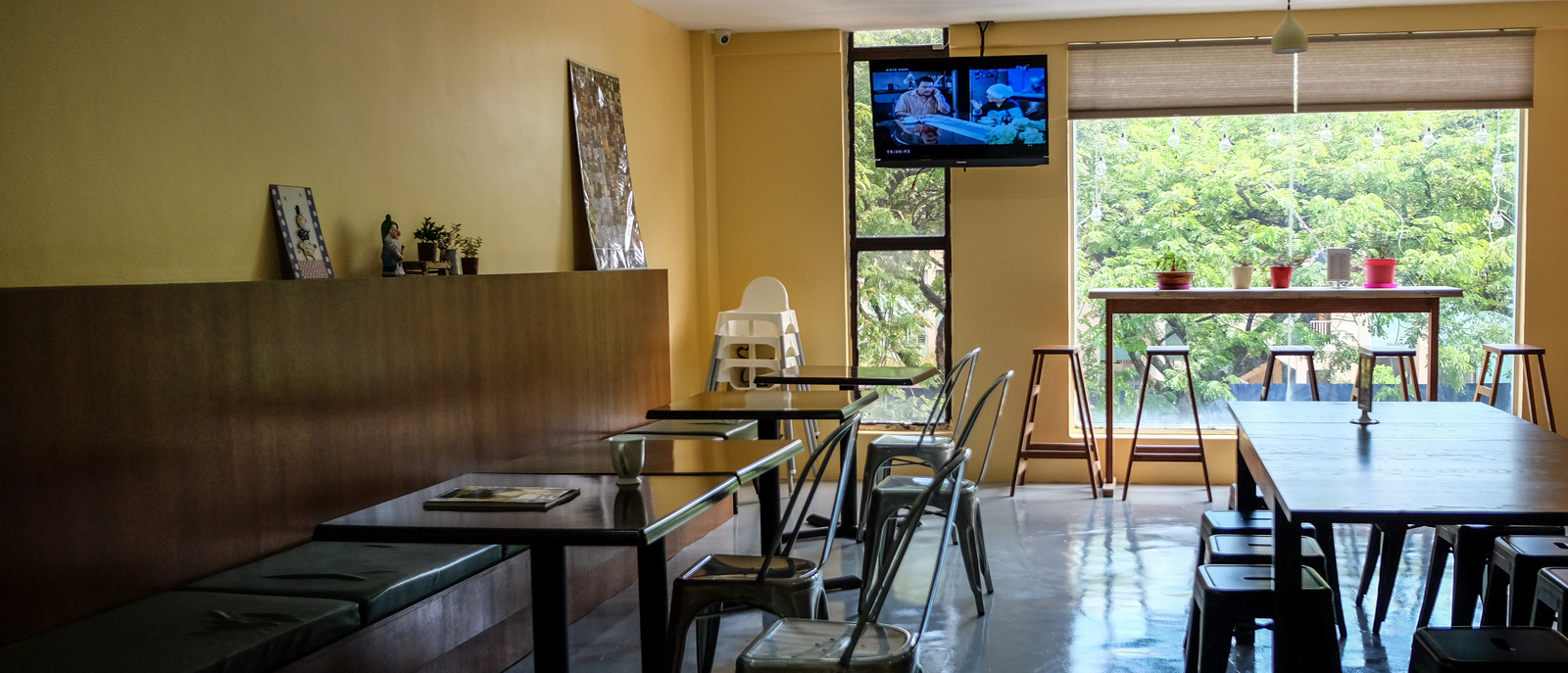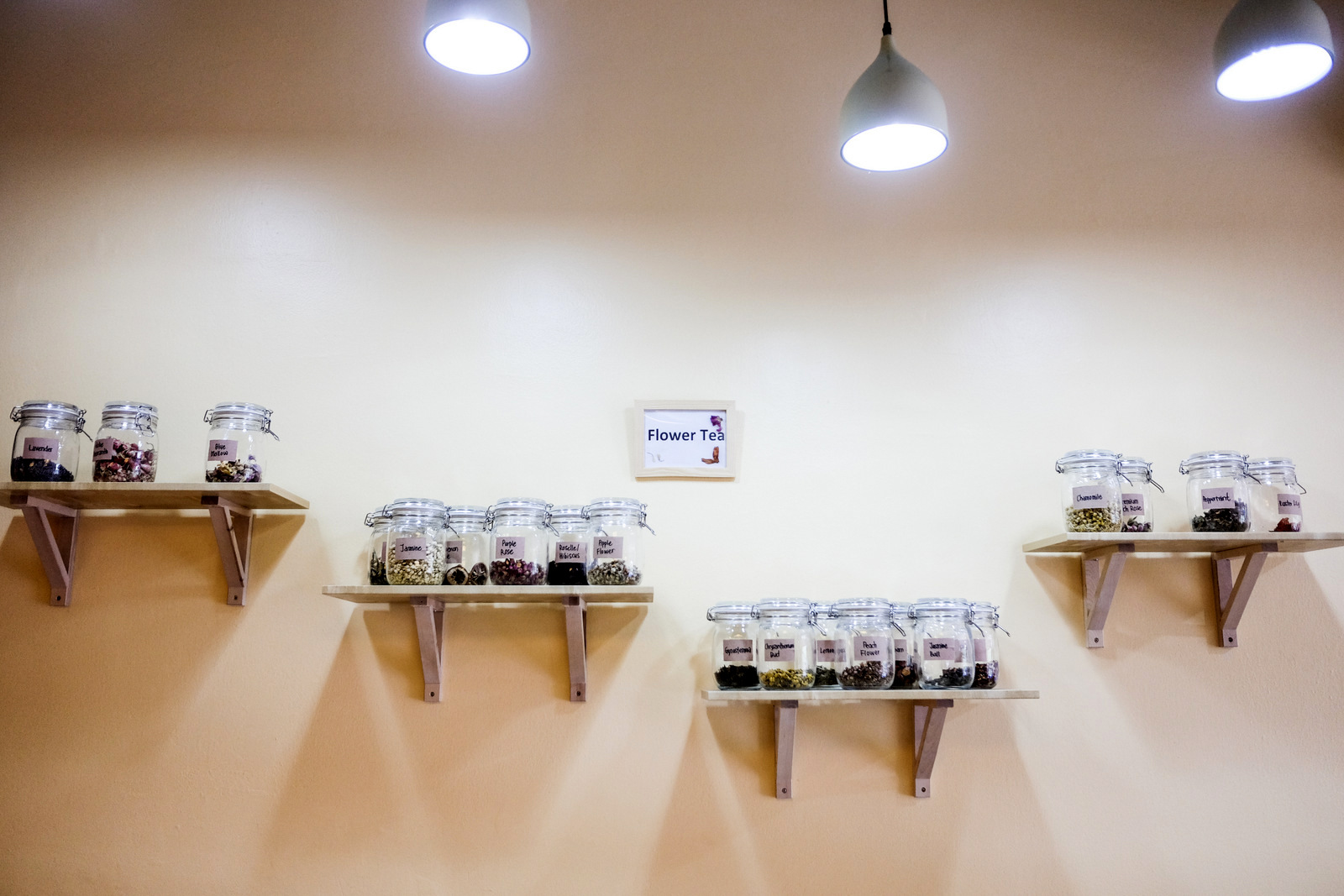 Porkie-Pine
Gridz's Porkie-Pine is a striking dish that we wouldn't ordinarily see in Taman Desa; it's a visual feast of vibrant hues, elaborately plated with slices of savoury, juicy pork belly for its centrepiece, complemented by morsels of pineapple and beetroot sauce – a deserving deal at RM19.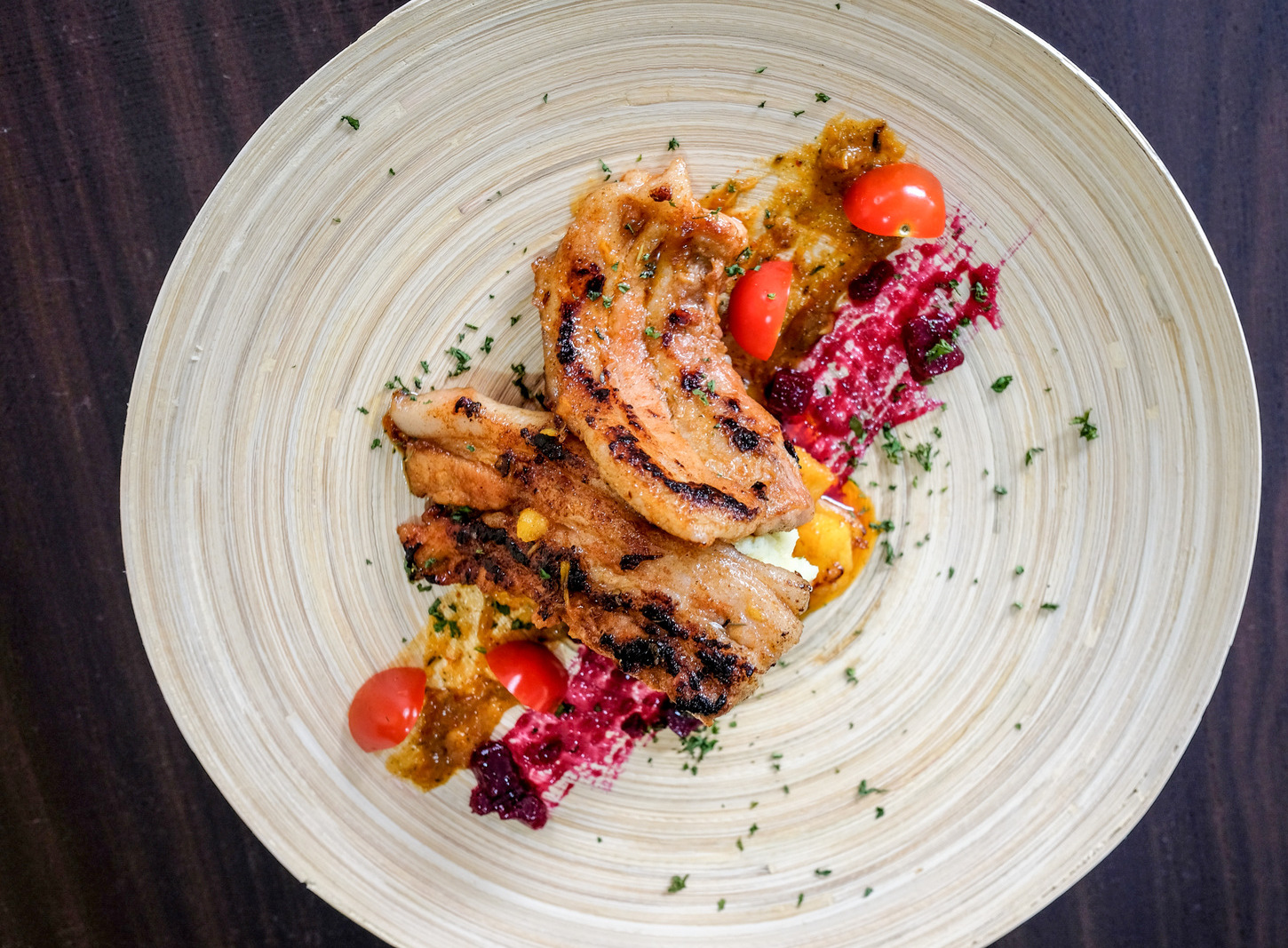 Nyonya-spiced pasta
Other recipes also display flashes of distinctiveness: Gridz seems to be run by a close-knit family that originally hails from Malacca, and they've put a southern Nyonya-spiced twist on their pasta, a masak lemak preparation complete with three large, fleshy prawns (RM15).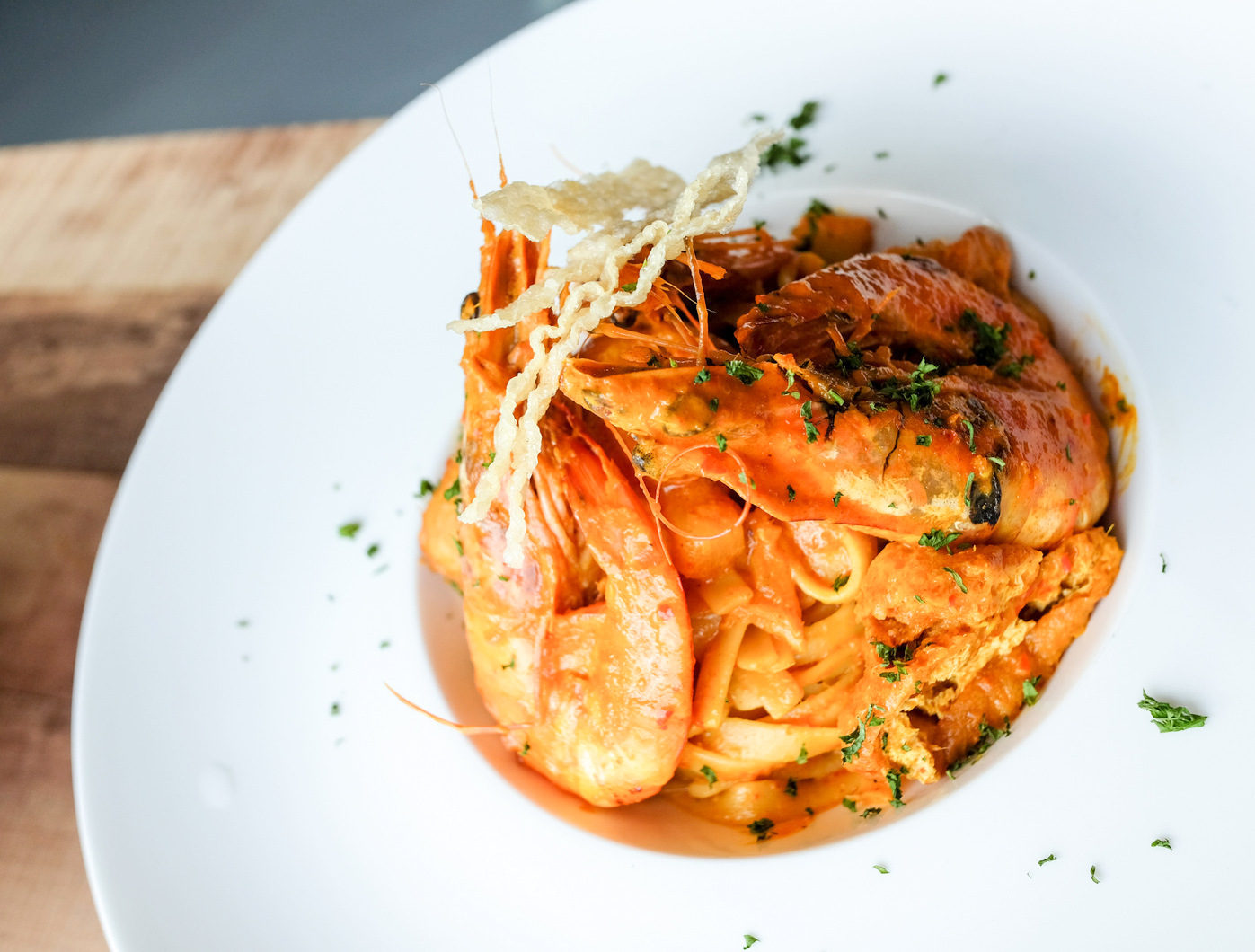 Desserts and drinks
 Gridz calls itself an Asian fusion destination, so it's no surprise that even the tiramisu isn't typical here – the ladyfinger sponge biscuits come crunchy in an 'open-face' presentation layered with lots of shredded coconut in the cream (RM8). Wash down with flower-based tea (the variety ranges from purple rose to hawthorn) and satisfactory milkshakes (RM10; peanut butter alert!).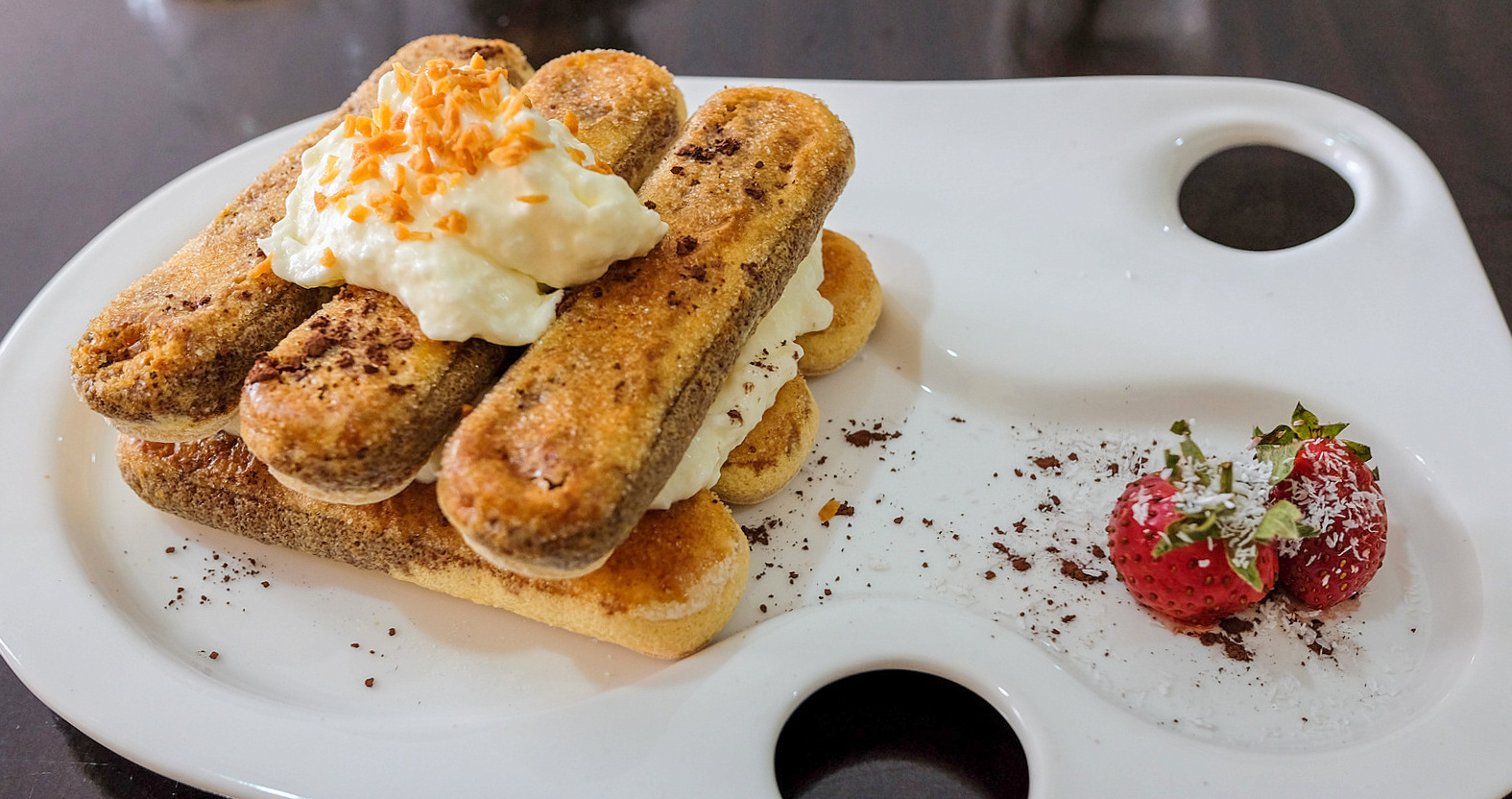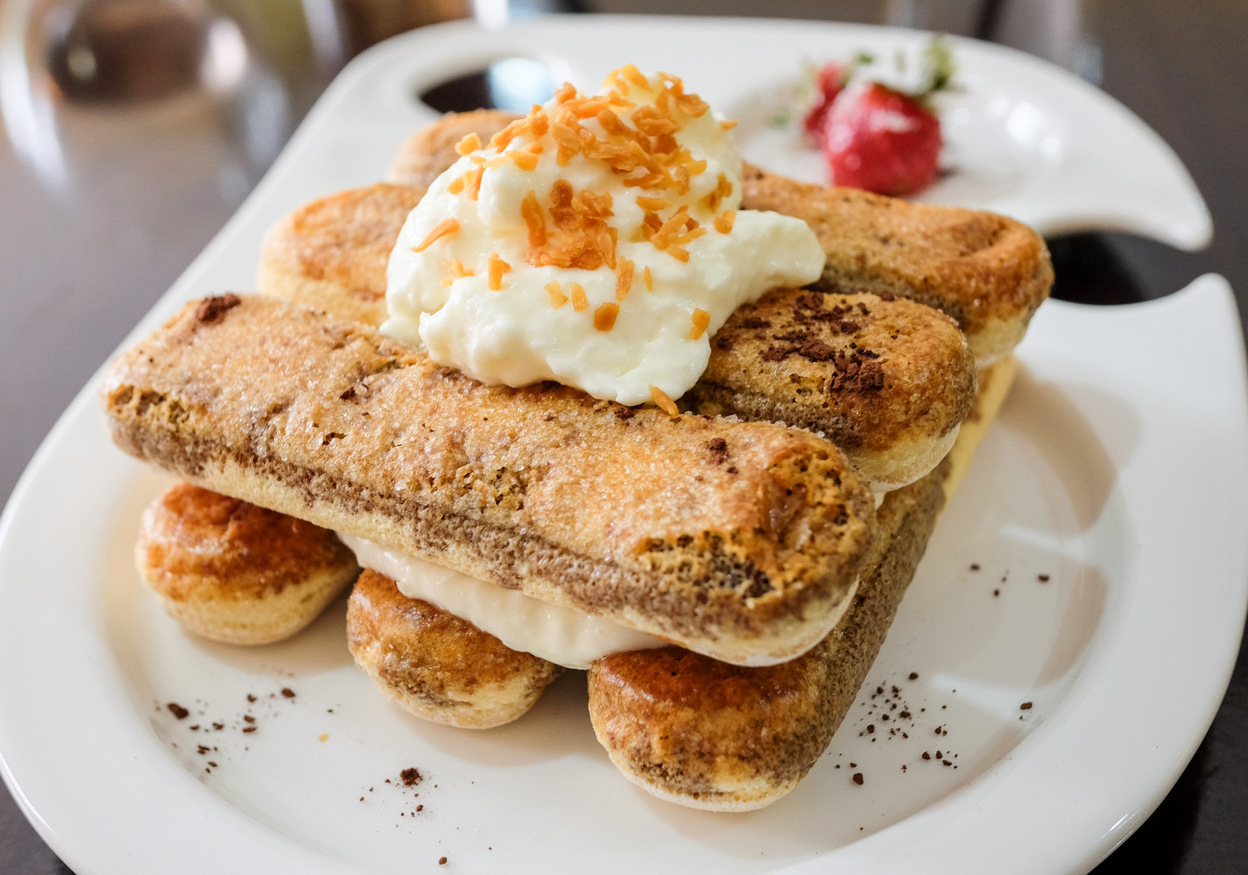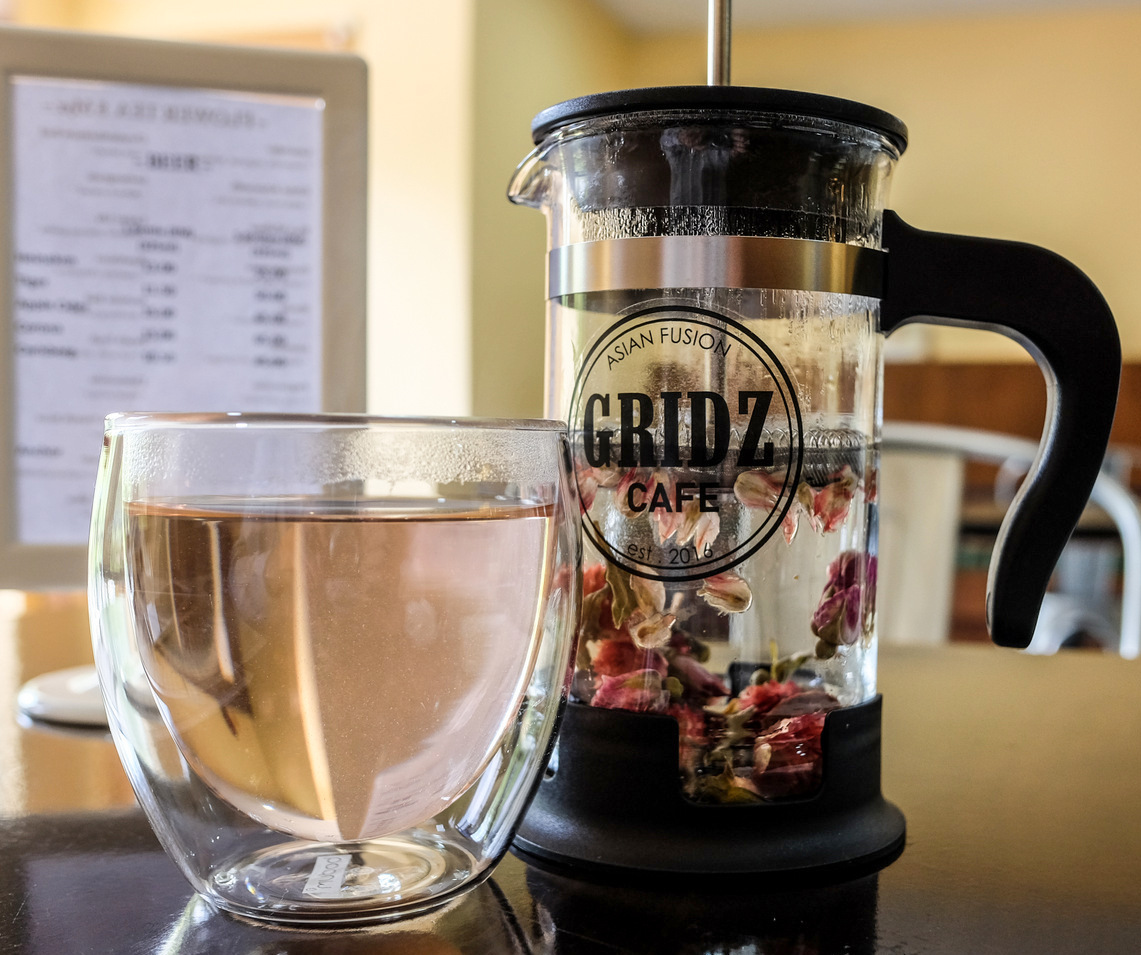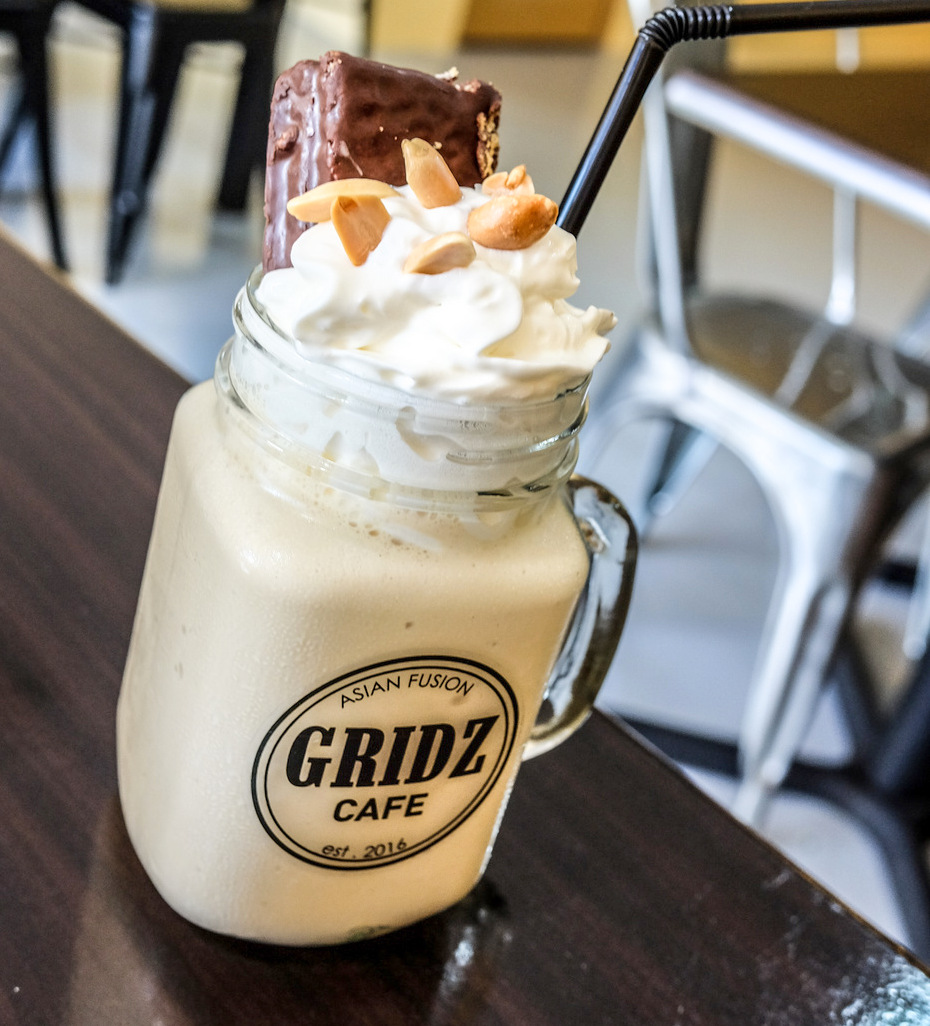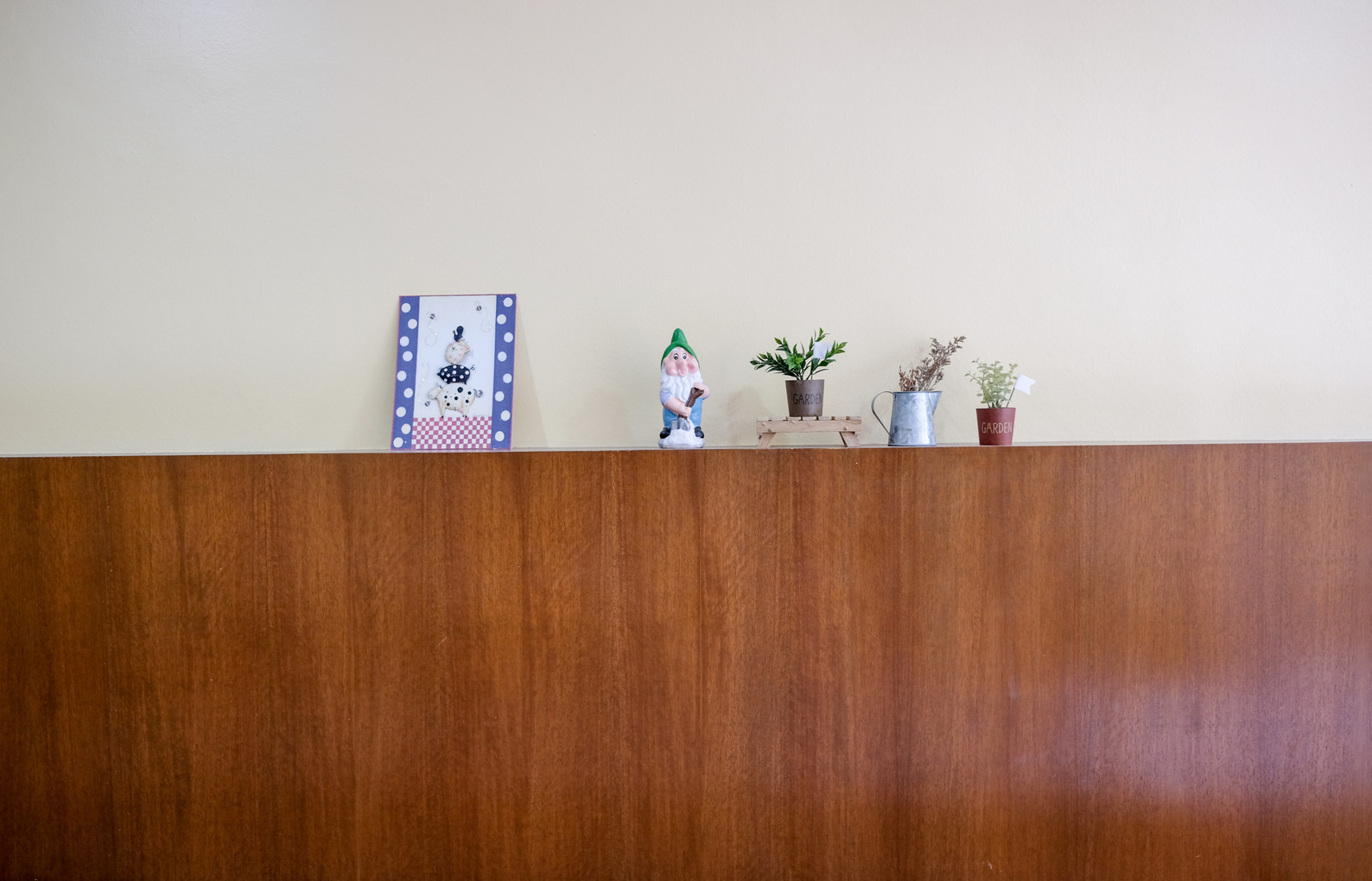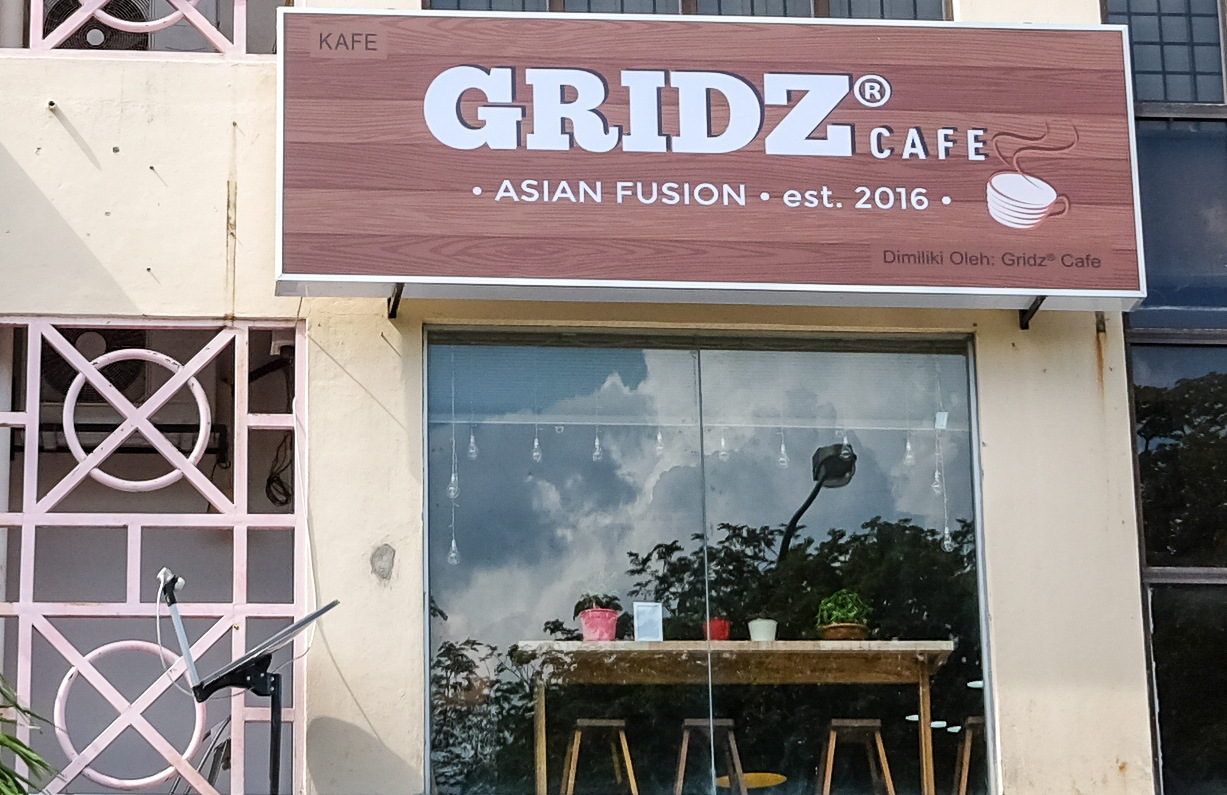 Location & Details
Gridz Cafe
First Floor, 31, Jalan 109f, Taman Danau Desa, Kuala Lumpur.
Wed-Mon, 11am-10pm