Goodness Greens at Taman Tun Dr Ismail: Café review
Goodness Greens belongs to the same folks who run the La Juiceria detox bars in a dozen spots in town.  The décor of the café is casual and white wood panels on walls and ceiling add a light touch of style. The focal point of the place is the takeaway counter, and there is also a children's playpen.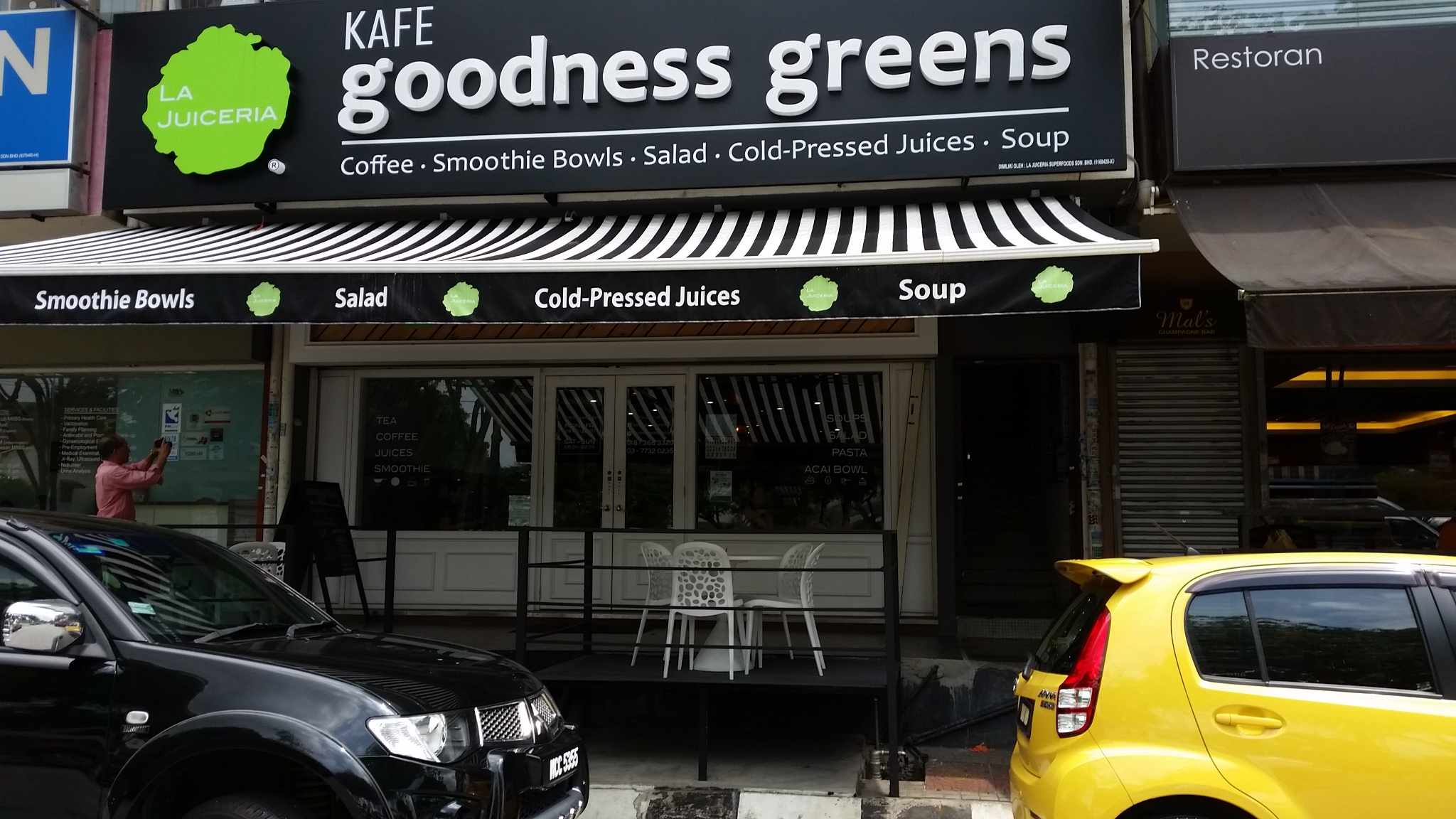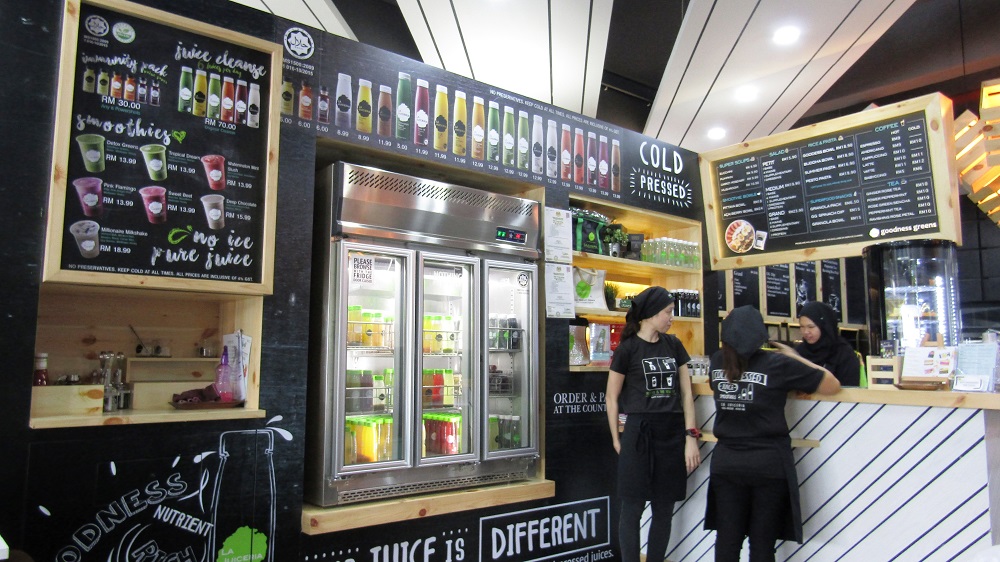 On top of every table is a one-sheet menu which also functions as an order form. Listings are bunched into gourmet salad, various carbs, super soup, superfood snacks and smoothie bowls, and drinks like coffee, tea and cold-pressed juices.
Under gourmet salad, you customize your ingredients. Apart from a myriad of greens, cheese and nuts, there's a choice of chicken breast, chicken thigh, fish fillet, smoked duck breast, smoked salmon, grilled shrimps, ribeye and salmon fillet.
Customised gourmet salad
My gourmet salad (RM19.90) is assembled from brown rice, cherry tomatoes, pasta macaroni, roasted pumpkins, roasted sweet potatoes, quinoa, smoked duck breast and honey grain mustard as dressing.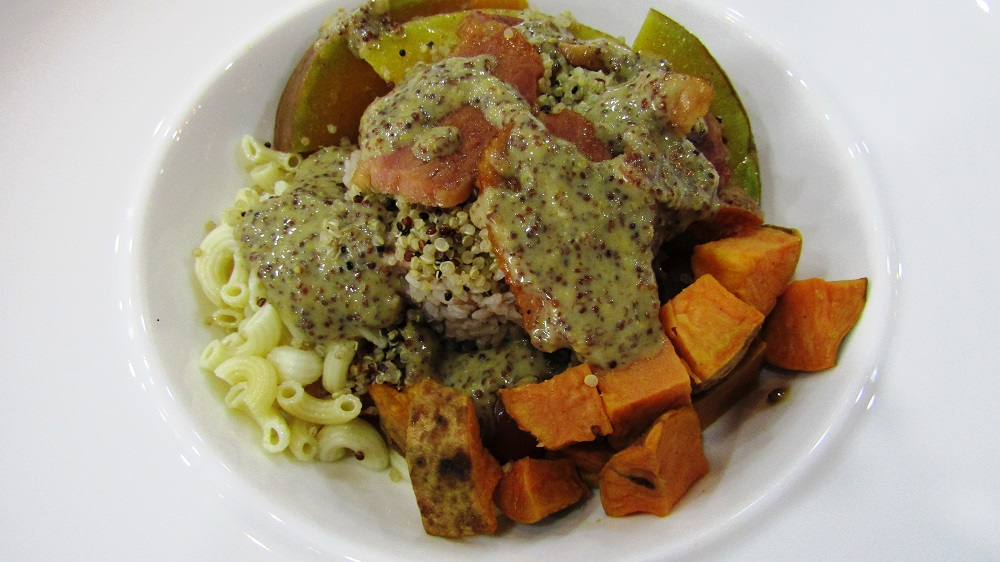 The soft smoked duck exudes a mild flavor, and the different textures of the other ingredients churn stodgy, mushy, lumpy and tacky sensations in my mouth amidst a backdrop of sweetish-mild-spiciness.
Big Breakfast
The building blocks of Big Breakfast (RM25.99) are two sunny-side-up eggs, grilled chicken sausage, grilled tofu, roasted baby potatoes, mushrooms of three types, a slice of high-fibre bread and salad.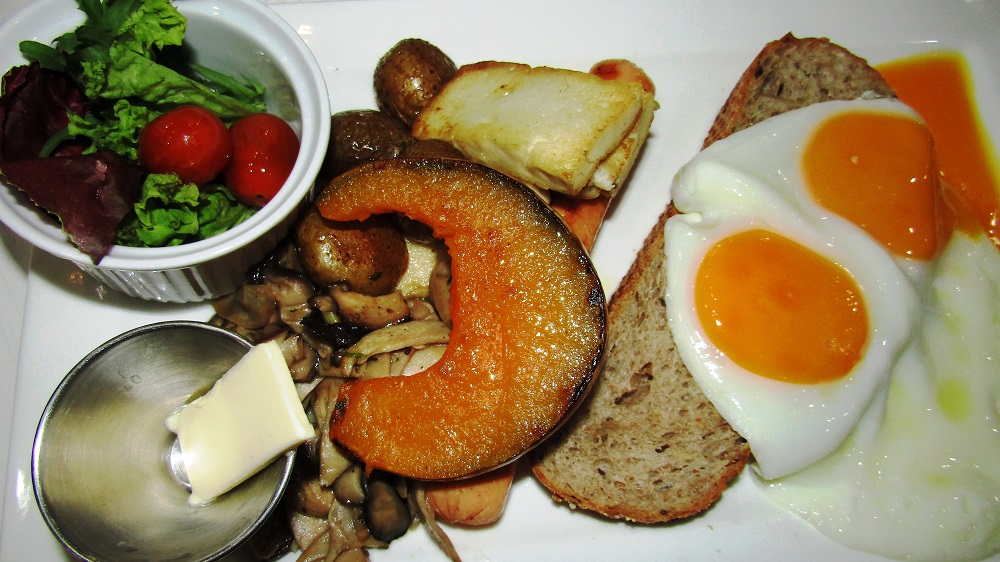 Again, the array of textures and flavours is interesting and every item is perfectly cooked. Indeed, this dish is proof that a healthy breakfast need not be bland.
Rosemary carrot soup and nasi lemak wrap
Next, I try roasted rosemary carrot soup (RM9.90). It's thick and tastes sweetish-savoury. I'd prefer carrot soup without the rosemary but the latter confers health benefits. That accounts for its presence in the soup.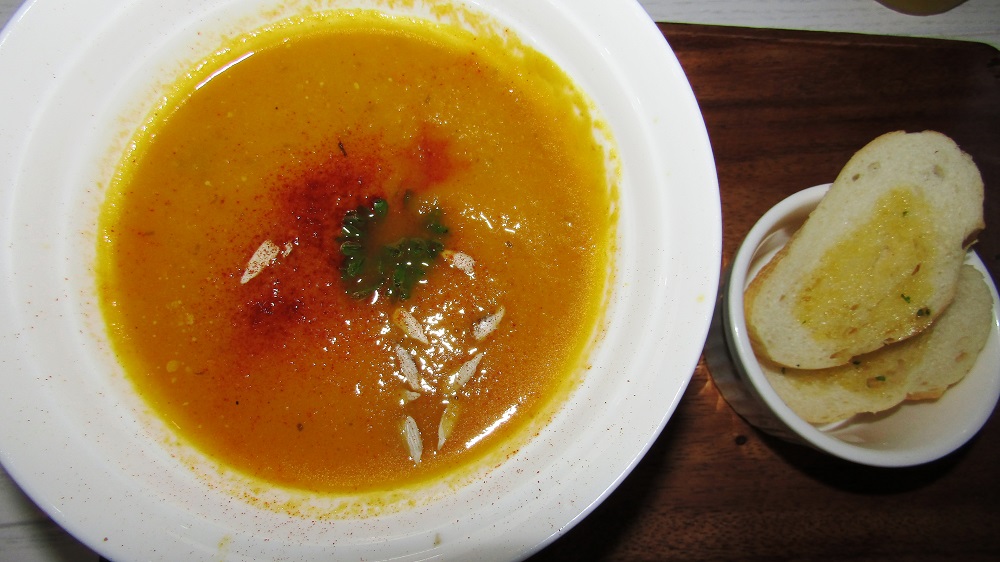 One bite into a nasi lemak wrap (RM21.90) rewards me with a grainy mouth-feel because of the quinoa. Sambal and fried anchovies – a sin qua non in nasi lemak — come in small separate containers.  This unusual version of nasi lemak may be healthy but it won't satisfy aficionados of authentic nasi lemak.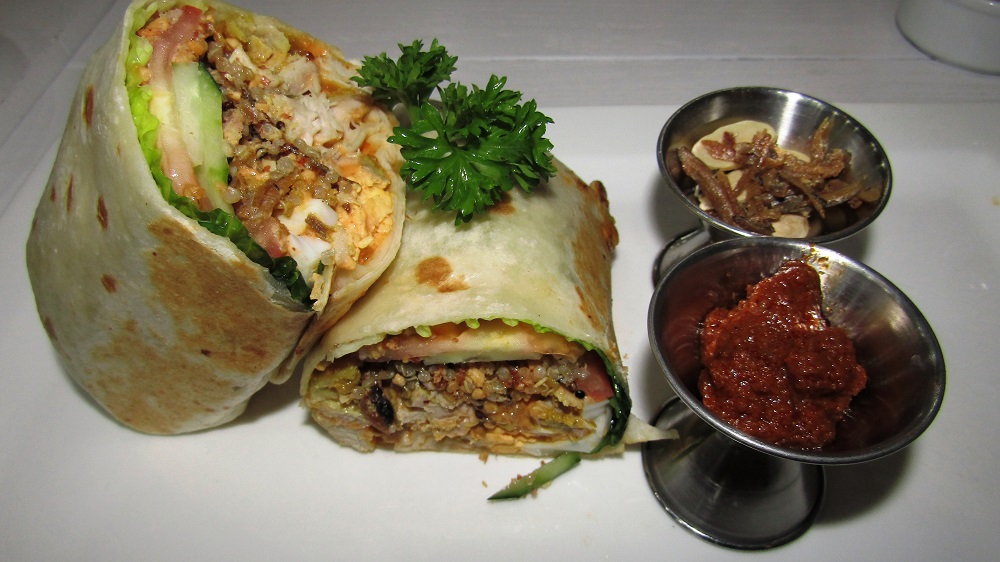 Healthy juices and smoothies
Acai berry smoothie (RM24) pleases both my eyes and palate. Among the ingredients that are heavyweights in nutrition are acai berry, bee pollen, chia seeds and cacao nibs. Taste-wise, I rate it 5/5.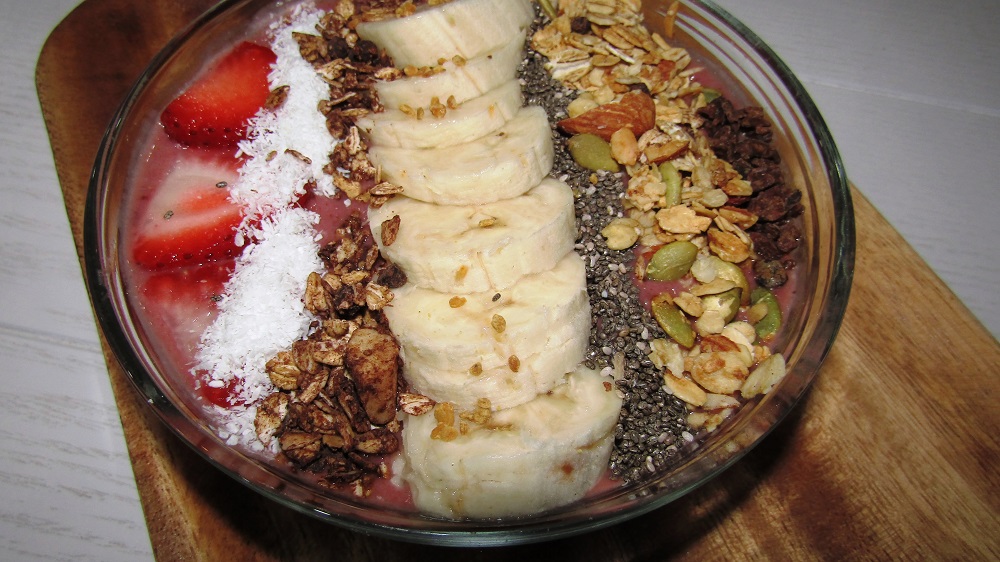 Twenty-eight types of cold-pressed juices are offered. I sample three types: Summer Zest (RM8.99), Fruit Tea (RM12.99) and Vanilla Cashew Mylk (RM12.99).  Among the three, I like the Fruit Tea (tea, passion fruit, orange, wild flower honey and alkaline water) best.  Summer Zest consists of orange and pineapple juices, and tastes like a mix of sweet-tart-sour. Despite the impressive ingredients stated on its label, Vanilla Cashew Mylk reminds me of hawker soya milk to which something else has been added.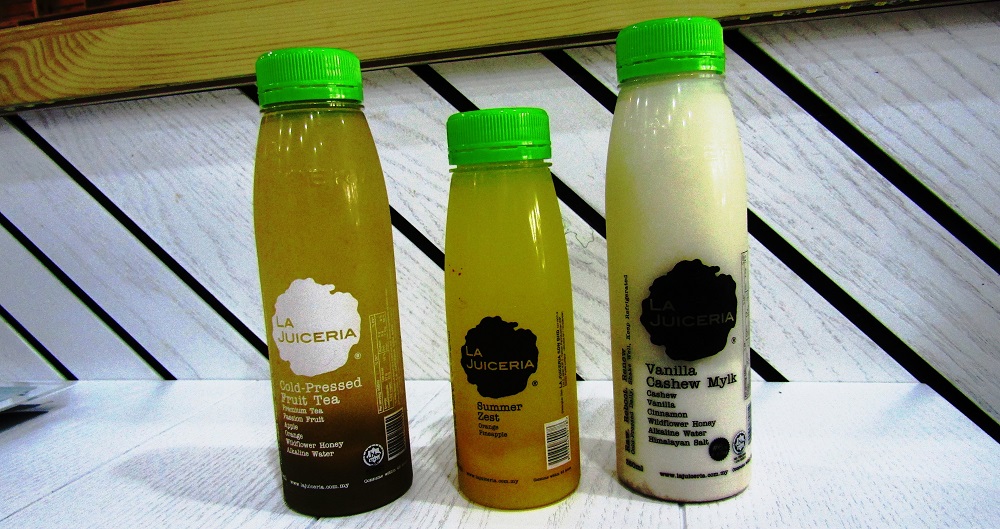 Location & Details
 Goodness Greens
No. 32, Jalan Datuk Sulaiman, Taman Tun Dr. Ismail, Kuala Lumpur
Opens from 9am to 10pm on weekdays and public holidays, 8am to 10pm on weekends
Tel: +603-7732 0235