Get Your Matcha Fix in Penang
This article was written by EatDrink Penang correspondent Yukeshwaran Devadas.
What is green in colour, comes with an abundance of health benefits and has an interesting flavour? Matcha! For the uninitiated, matcha are premium Japanese green tea leaves that's been grounded into fine powder. On par with the food trend these days, numerous cafes in Penang have upped their menu with some matcha magic.
1. Moody Cow Dessert Cafe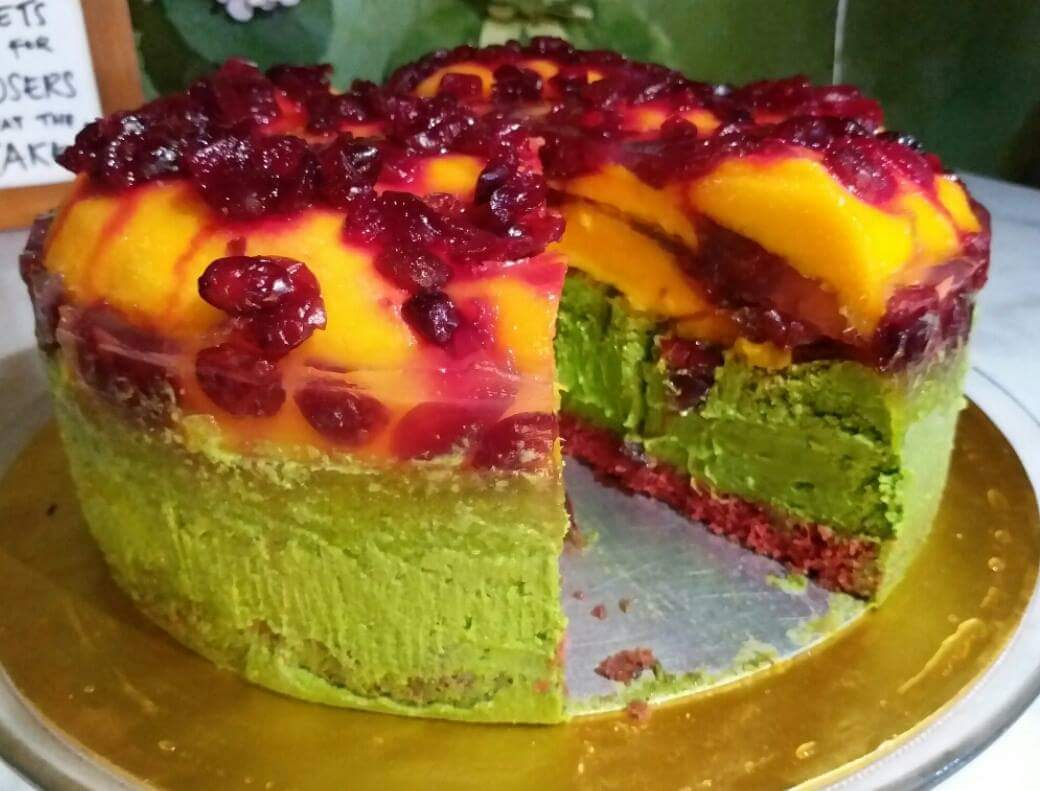 Cakes are no longer a tried-and-tested classic but rather a license to get creative, which is why Moody Cow stands out from your regular cake house. Upon walking in, you'll be blown away by the unique cake combos on offer, which includes their matcha cheesecake. The visually-winning cake is generously topped with mango slices and cranberries, creating a unison of taste and texture in every mouthful. Contrary to common belief, you'll agree that matcha works well with other flavours.
Location: 170, Jalan Transfer, Georgetown, 10050, Penang
2. Matcho Cafe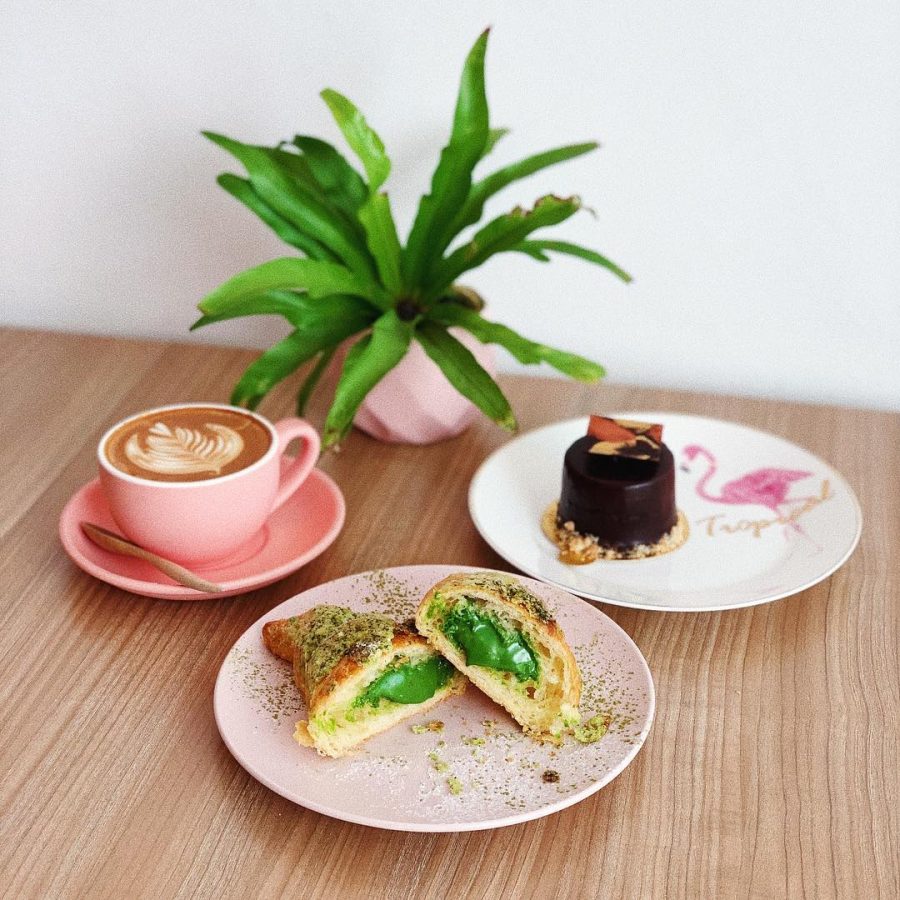 This trendy cafe has been doing a good job drawing in the hip and younger crowd most probably for its LA summer pink interior, but definitely for its matcha-centric menu. Go with their matcha pancake with ice cream or matcha lava filled croissant, enjoy spoonfuls of matcha tiramisu and wrap it all up with their signature Matcho pink macchiato, which is a matcha latte topped with a thick layer of rose cream. You'll be hard-pressed to pick a favourite.
Location: 99B, Lebuh Noordin, Georgetown, Penang
3. Lavish Fusion Bakery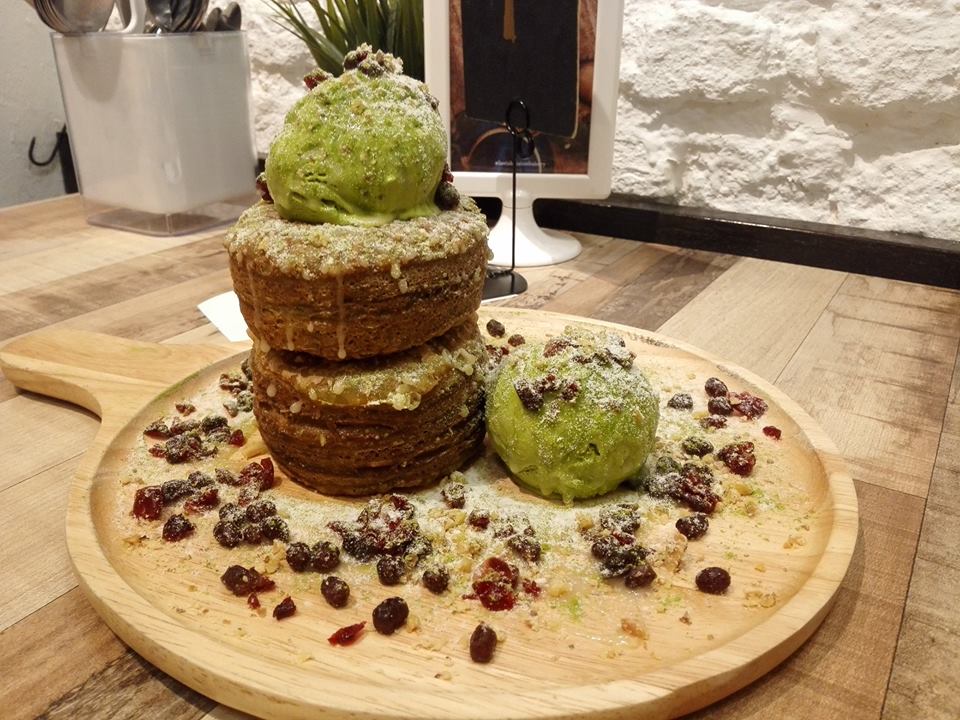 If your ears perk up at the suggestion of freshly baked goodness, you're going to have a great time at this one-of-a-kind bakery. Upon stepping in, the aroma and sights of delicious bread and pastries are bound to get your appetite moving. The matcha favourites here are uji matcha cronut with ice cream and matcha rose croissant doughnut. The former is a hybrid between a croissant and a doughnut, which is generously filled with matcha syrup and served with a scoop matcha ice cream. Apart from the flaky texture of the pastry and cascading ice cream, it's the addictive bitter-sweet oomph that seals the deal. Even though it comes in a big portion, you may not want to share.
Location: 214, Lebuh Victoria, Georgetown, 10300, Penang
4. Belle and Cream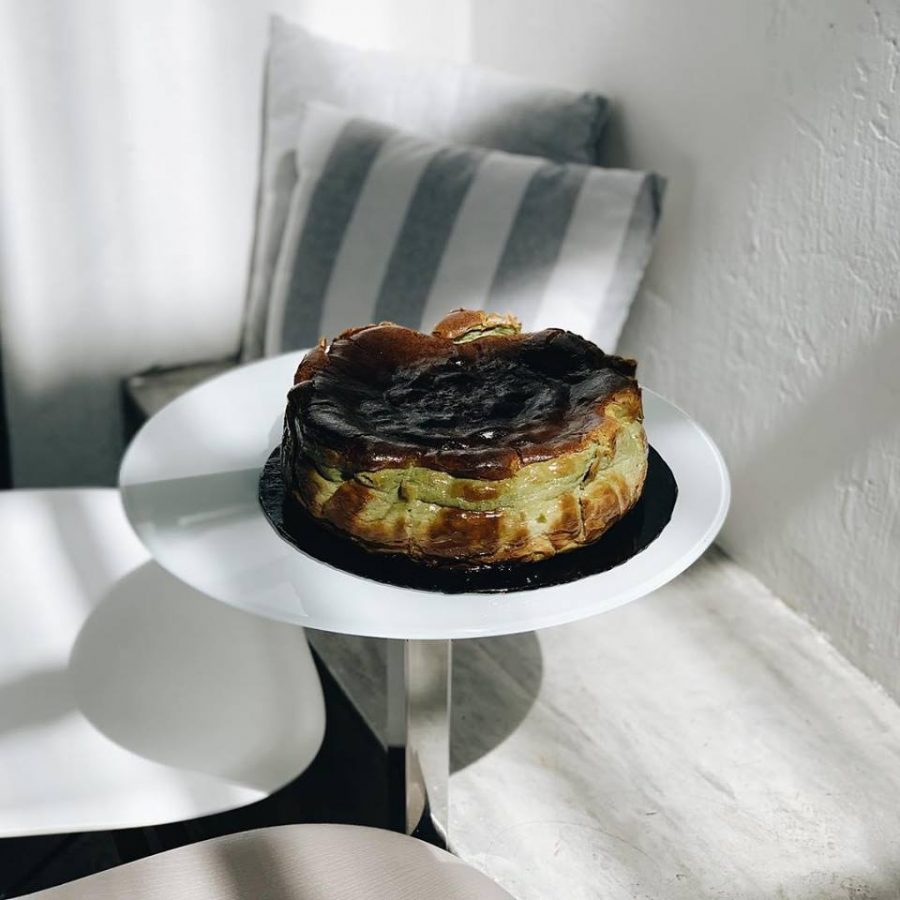 The burnt cheesecake and bubble tea are two well enough reasons to visit this relatively new cafe. They clearly have a finger on the pulse of the food trend, but it's the flavours that keep the crowd coming back. The matcha burnt cheesecake has an addictive caramelized layer and is paired with tapioca balls to mellow down the mild bitterness of the cake. The matcha bubble tea though, hits all the right notes in terms of texture and flavour, so you'll be leaving this cafe with no regrets.
Location: 16, Medan Lim Cheng Teik, Kampung Syed, 10250 Georgetown, Penang
5. The Craftisan
You probably don't immediately think of this cosy cafe when you're in search of matcha, but their matcha crepe is delicious to say the least. A scoop of homemade matcha gelato sits on a matcha-flavoured Japanese crepe, and is paired with red beans, matcha jelly cubes and lemon whipped cream. For a complete matcha indulgence, order their matcha latte too.
Location: 1st Floor, 12, Jalan Kek Chuan, 10400 Georgetown, Penang
6. Fuku Eatery & Desserts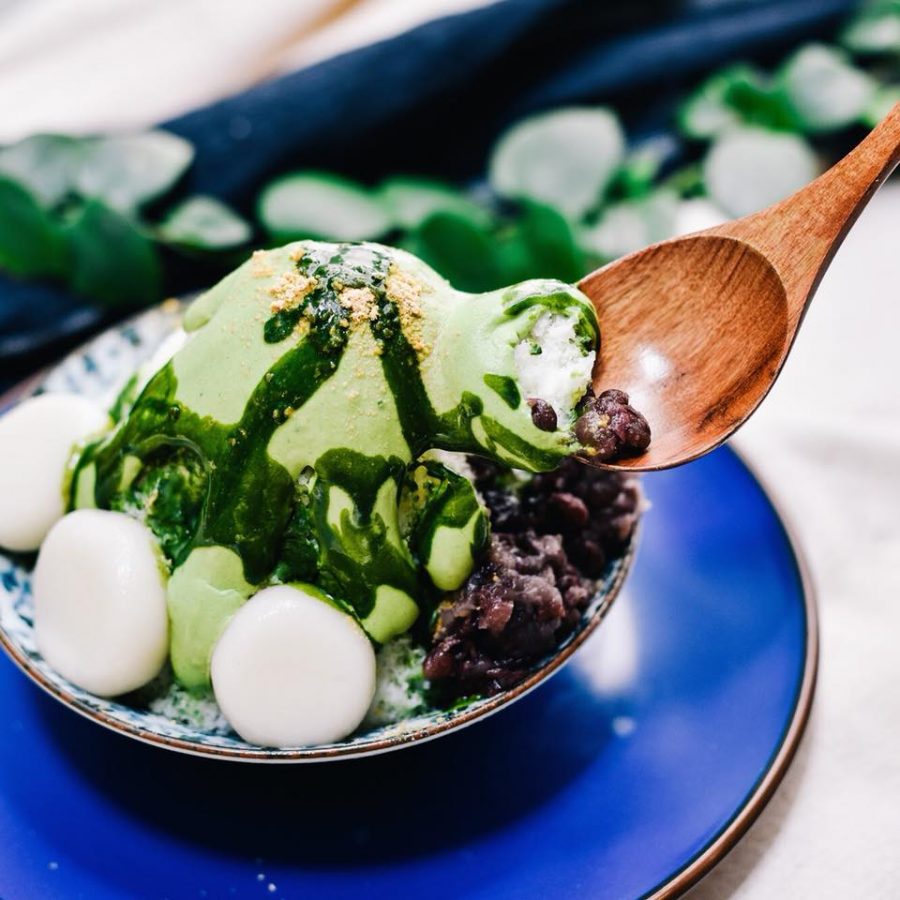 Located along Beach Street, Fuku Eatery is making a name of its own with its wide range of Japanese-inspired dishes. As such, expect a decent amount of matcha options too. The top-seller is their signature drink named kaiju, where the matcha drink is topped with pearls and milo powder. Seeking a traditional shift? Opt for hojicha – roasted Japanese green tea, and Genmaicha – brown rice Japanese green tea. Don't forget to leave some room for their kakigori (Japanese shaved ice), which they regularly change flavours, and if you're lucky enough, you can dig into their matcha version.
Location: 37a&b, Beach Street, 10300 Georgetown, Penang
7. Komichi Tea House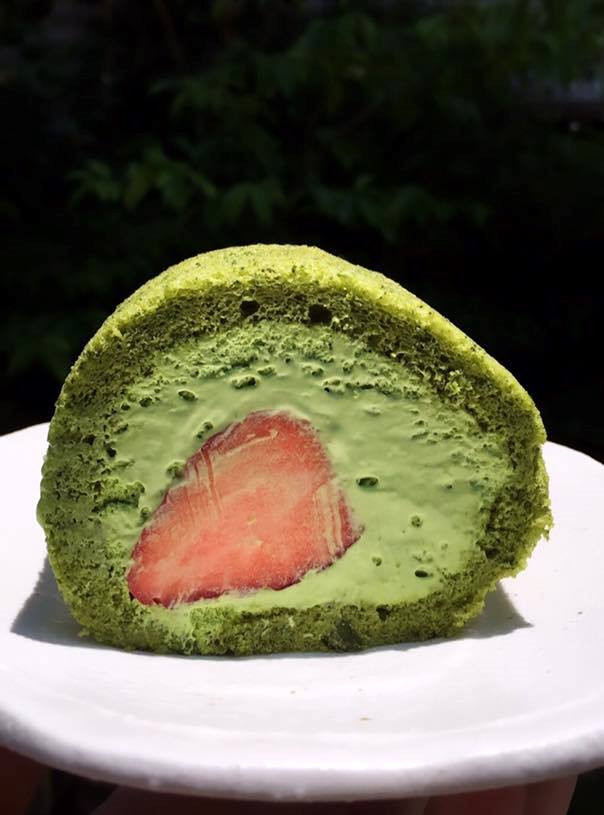 This Japanese tea house goes into any matcha lovers' good books. They offer a wide selection of matcha desserts that taste as delicious as they looks. Among the top patron picks are matcha chiffon cake, matcha cheesecake, matcha ice cream, strawberry matcha swiss roll, and other dainty delights. Each item is made from premium quality matcha and the techniques are nothing short of excellent, especially when paired with their aromatic teas, you'll be in matcha heaven.
Location: 20, Lorong Toh Aka, 10100, Georgetown, Penang
8. 15Grams Coffee Bar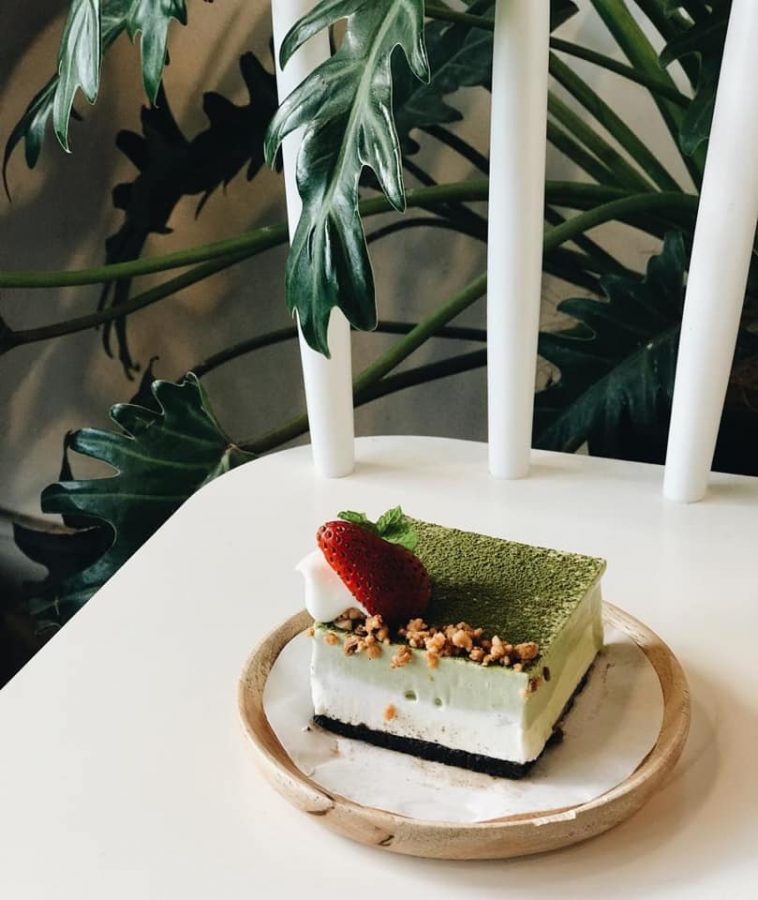 For those who can't do a dessert fix without a slice of brownie, here's a place that crowns their homemade chocolate brownie with matcha ice cream. What more can you ask for? If you do ask for more, check out their signature matcha yoghurt mousse too. The joy of letting your spoon gently sink into this layered matcha goodness, and allowing it to melt in your mouth after, is something that will linger on your mind for quite some time. Adding to that, with good service and a gorgeous ambience, it's definitely worth a visit.
Location: 2233, Persiaran Mahsuri 1, Bandar Bayan Baru, 11950 Bayan Lepas, Penang
9. Dolce Dessert Penang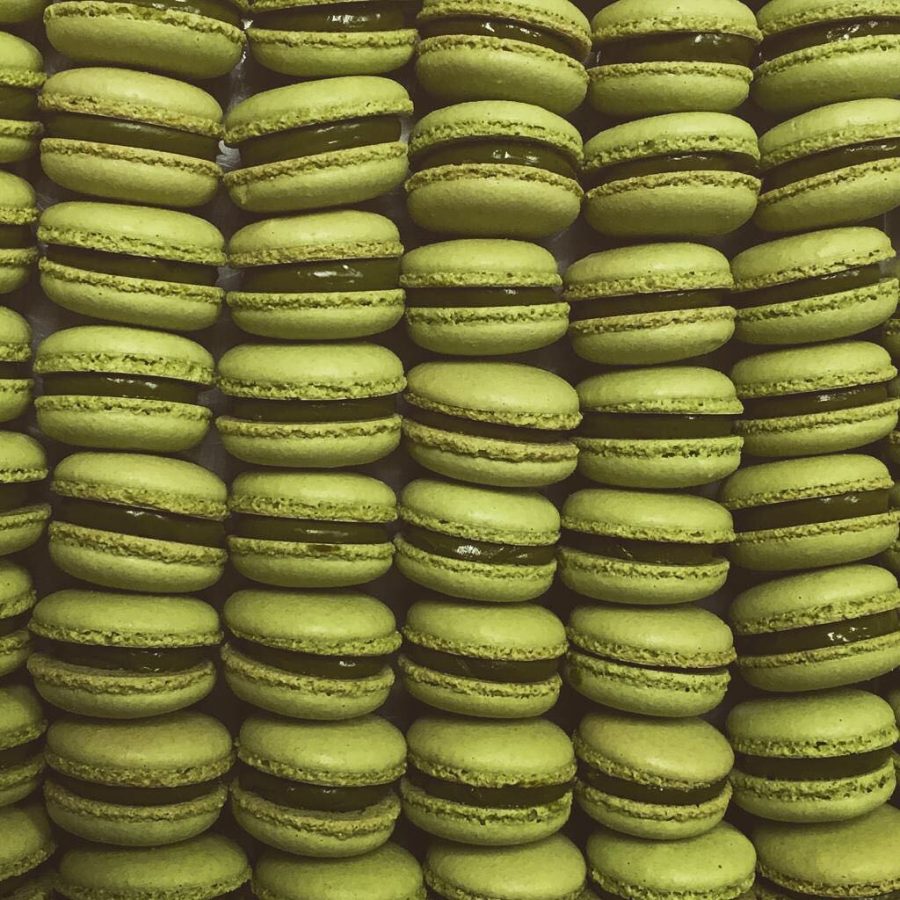 An Instagram-worthy cafe with an array of tasty desserts and freshly baked pastries? With options like matcha tiramisu and matcha macarons, what's not to like about Dolce Dessert? You can answer that after delving into a delectable combination of homemade ladyfinger sponge, matcha powder and mascarpone cheese, or indulging on their lush macarons.
Location: 18, Jalan Kek Chuan, 10400 George Town, Penang
10. Pilipala Poke Bar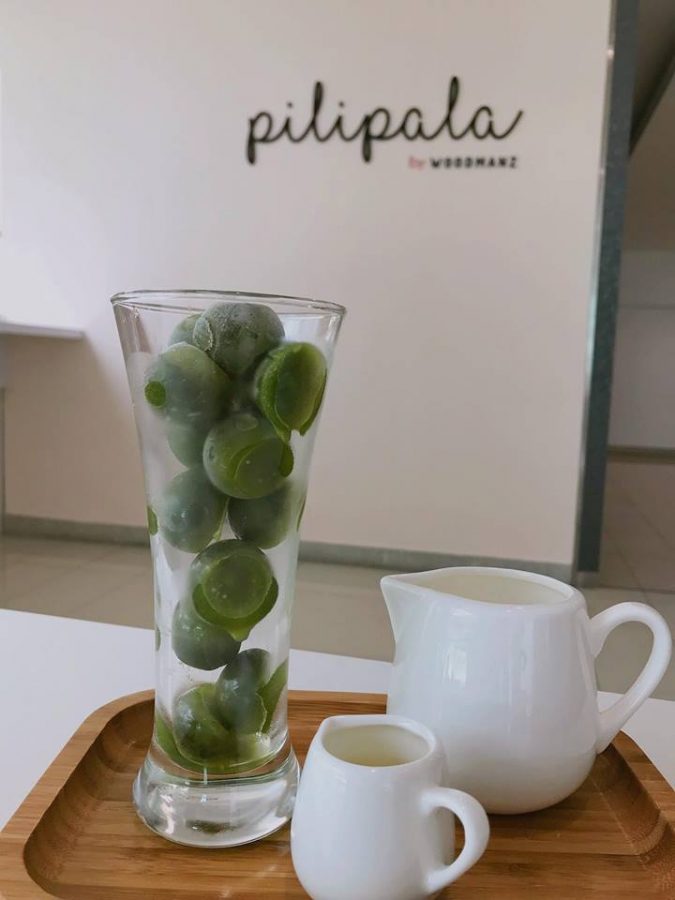 This poke bowl famed cafe is known to constantly push the envelope with their menu, and currently, matcha seems to be the main player. You might have spotted their Matcha Boru across social media due to its unique presentation, yet upon trying the drink yourself, you'll agree that the flavours speak louder. The eye-catching green balls are made from pure matcha and you'll have to pour the warm milk onto them. Watching the frozen matcha balls gradually melt and mingle with the milk is a joy of its own. Also, check out their Pili Toast, a thick toast liberally spread with matcha spread and finished with cornflakes and a scoop of matcha ice cream.
Location: B1-K19/20 Gurney Plaza, Persiaran Gurney, 10250, Georgetown, Penang
11. Brown Pocket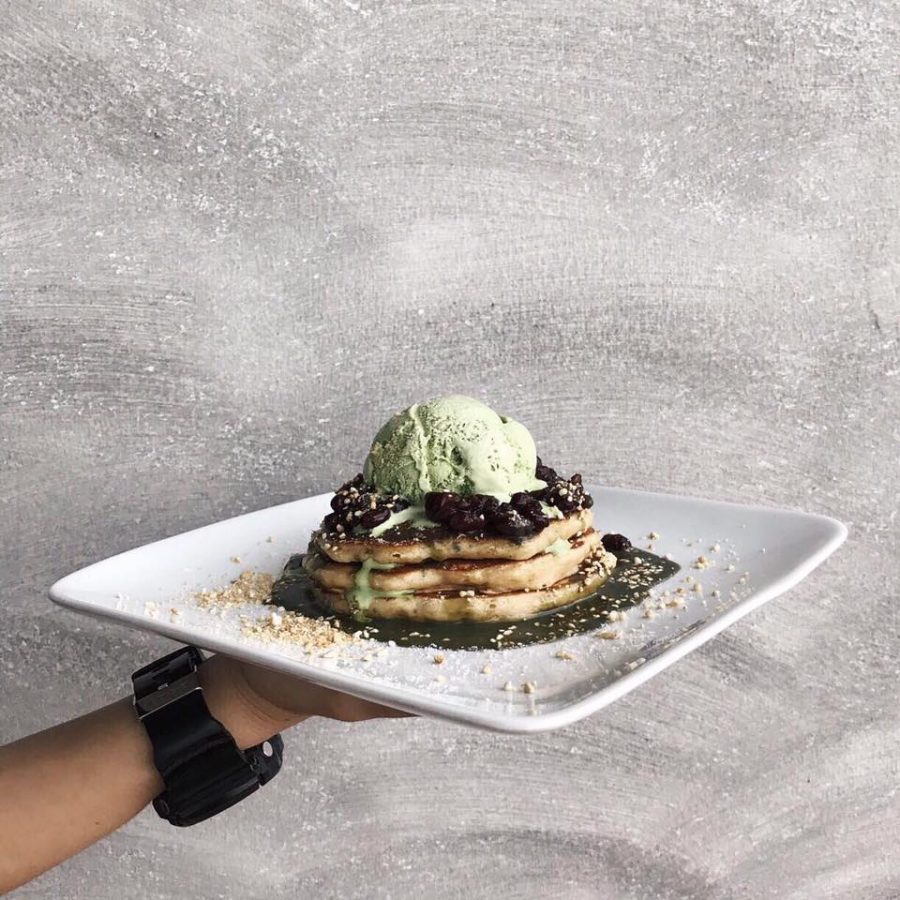 Brown Pocket is no stranger to those with a sweet tooth out there. They have been serving desserts that hit the sweet spot between creativity and flavours. And thank goodness, matcha makes up a large part of their menu. It's nearly impossible to say no to their matcha pancake – fluffy pancakes topped with homemade matcha sauce, azuki beans, sweet biscuit crunch, and matcha ice cream. Other must-tries are matcha latte, matcha frappe and matcha yoghurt. This is a place where every matcha lover's dream come true.
Location: Gurney Paragon L- 10250, 6-11, Jalan Kelawai, 10250 Georgetown, Penang