Get Into The Festive Spirit With Renaissance Kuala Lumpur Hotel
This post was written by EatDrink Brand Ambassador Alleena. 
The Renaissance lobby was sparkling with a new look of sophistication and celebration. It's been almost 24 years since I last walked on these grand marble floors and I must say that it's incredibly refreshing for guests who rarely dine in hotels. A grand Christmas tree welcomes guests with lovely scents of live-sized gingerbread houses, happily put together by chef elves to provide some festive cheer to guests.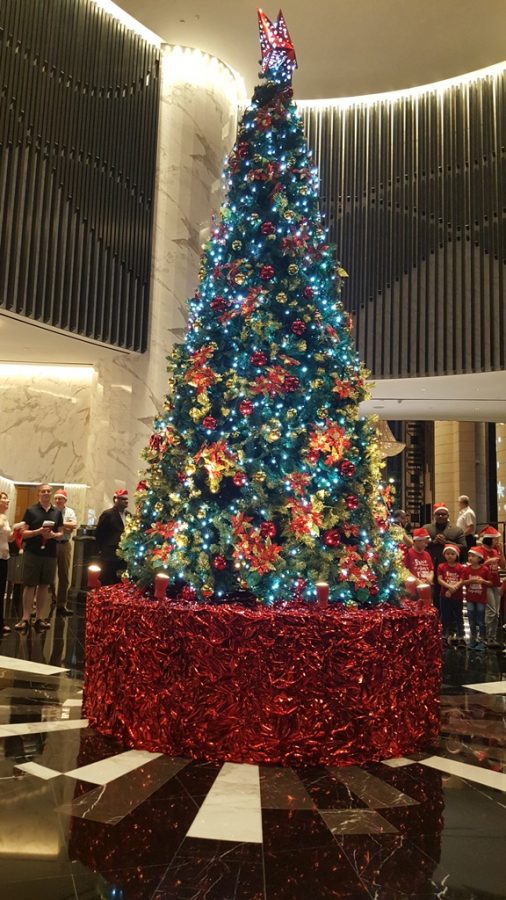 After the 90's came to an end, hotel dining experiences gave way to an abundance of independent full-service restaurants and the excitement of having a meal in 5-star hotels became a thing of the past. Luckily for those who miss such nostalgia or are keen to experience unique hotel cuisine and hospitality, the iconic Renaissance hotel curates thematic dining experiences, with passion, especially this Christmas.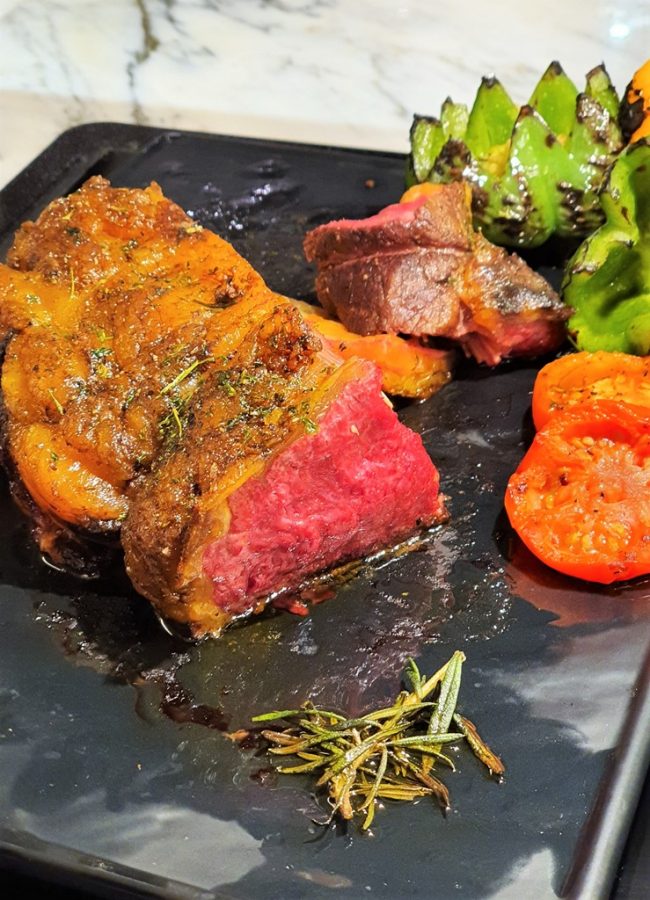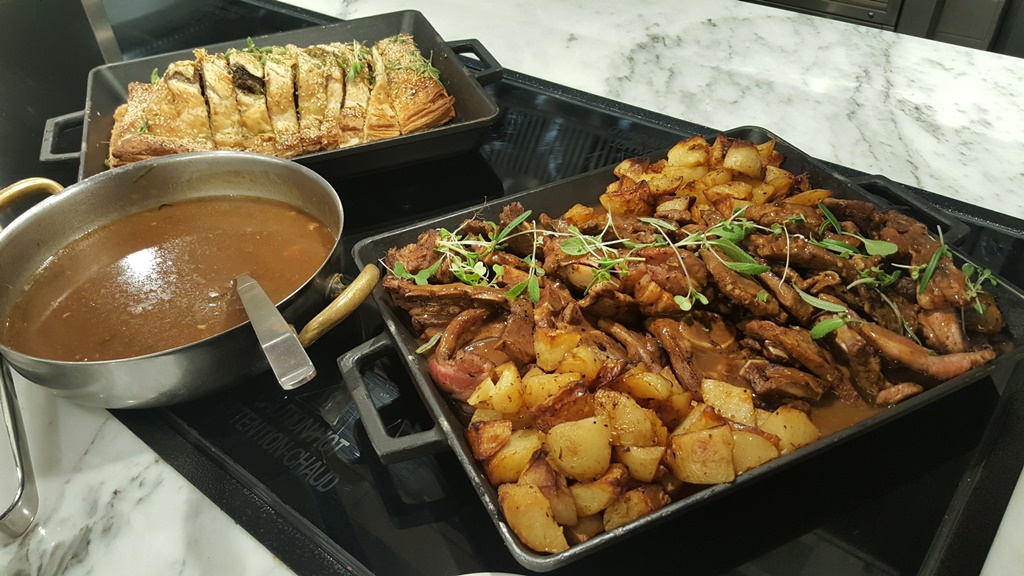 Led by Executive Chef Edmund, his team has enthusiastically prepared countless dishes to usher in the festive season this Christmas Eve, 24 December 2019 at Evolution Café from 6:30pm to 10:30pm. Prices are incredibly inviting starting at RM188nett per adult, RM94nett per child between 6 to 12 years, and for those who enjoy a boozy celebration, RM248nett per adult with free-flow of wine and beer.
Kick-start your appetizing buffet with an array of seafood treats ranging from creamy European oysters, slipper crabs, mussels and crabs. Off-set rich flavours of sea brine with house made vinegars and classic Tabasco sauce. There is an impressive range of European and Kiwi wines to accompany every course.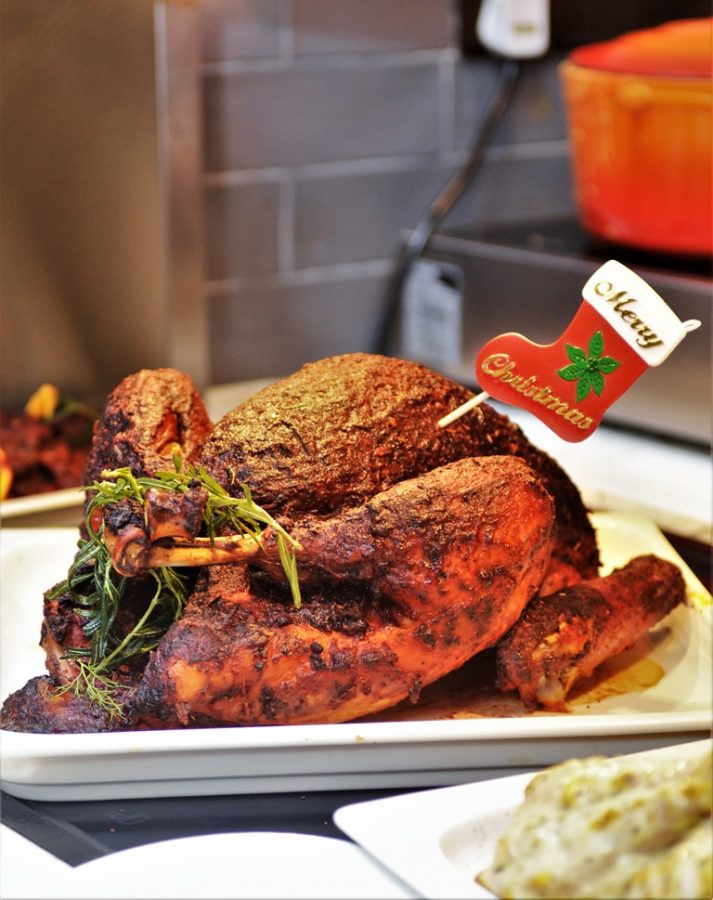 The obligatory sashimi buffet corner glistens with slices of mouth-watering Atlantic salmon, which I personally love with a side of salad and yes, European cheese to graze on in-between bites. You'll find a fresh variety of cheese from chevre (goat's) to gorgonzola, and feta to compliment an amazing selection of crusty bread and focaccia dented with large bits of green olives and garlic.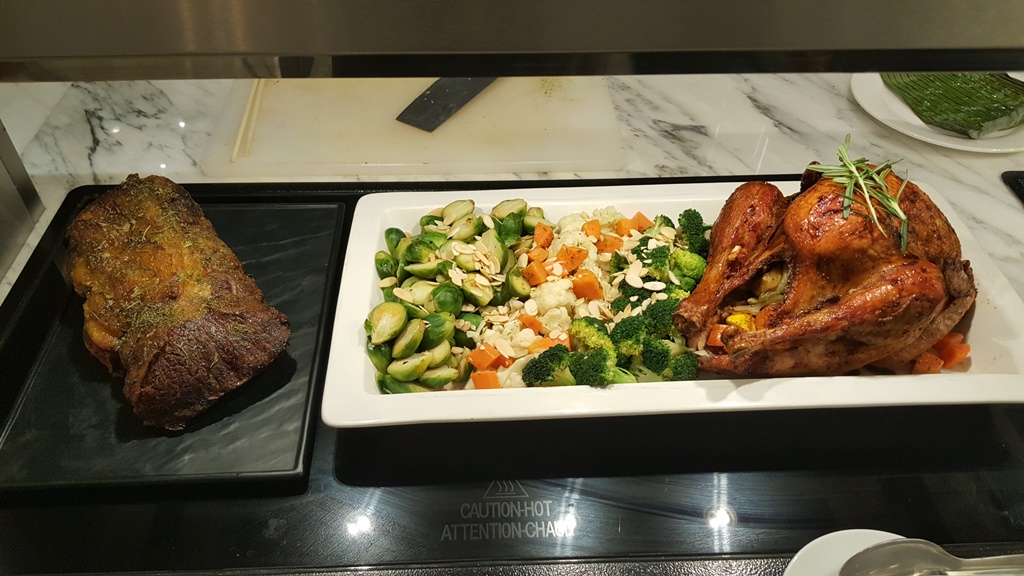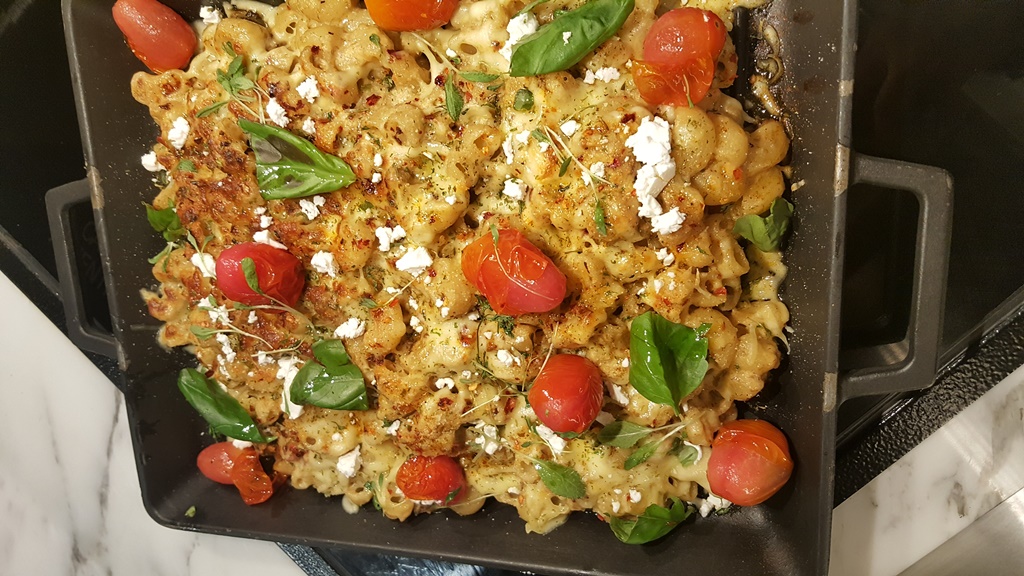 Christmas isn't complete without slices of meat, beautifully arranged as the centrepiece of your dinner plate. The variety of roast meats is generous, with hearty portions of whole roasted turkey with home-made stuffing, beef Wellington, Australian striploin, cooked to juicy pink perfection, grilled lamb slathered in rich gravy and crisp roast potatoes. Dig into creamy macaroni and cheese with truffle oil, which isn't overwhelming but makes the perfect side for both adults and kids who are picky eaters.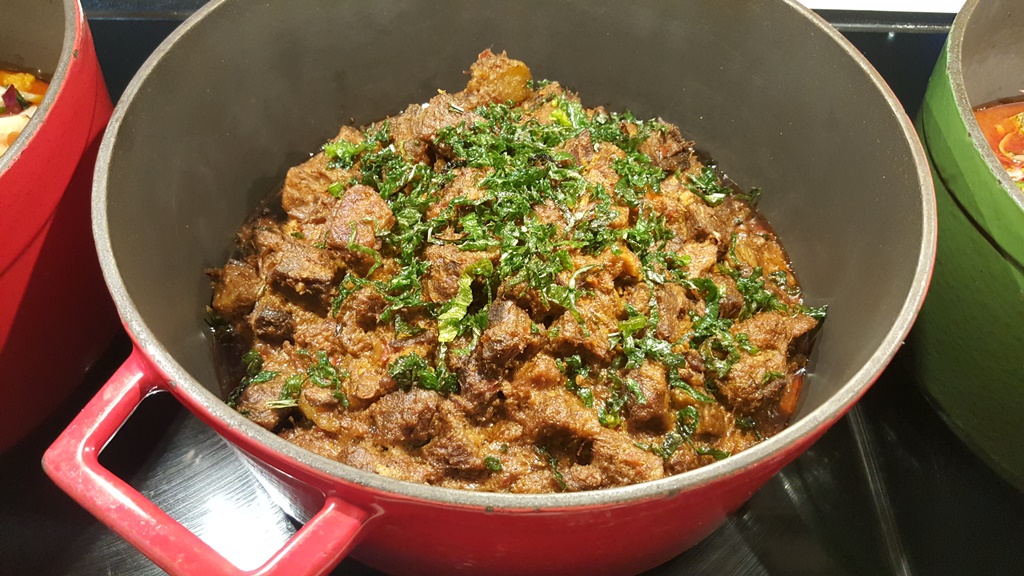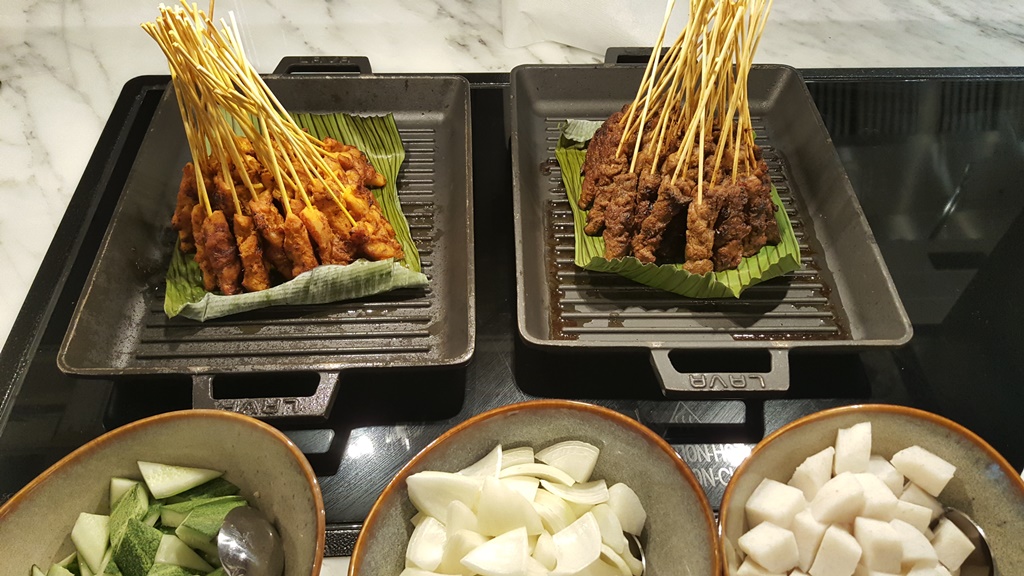 The beauty of a buffet experience in Malaysia is having a team of multi-cultural chefs whipping up local delights that lends a bit of spice and Asian flavours to complete your festive feast. Families and friends will be overjoyed to find perfectly marinated satay, authentic rendang tok, roast duck and even dim sum! I was pleasantly surprised by Chef Rram's incredibly flavourful tandoori turkey that, secret has it, has been carefully brined in ginger juice. The melange of traditional Christmas flavours with Malaysian spices will make you feel at home, while for international guests it will be a unique and memorable Renaissance Christmas.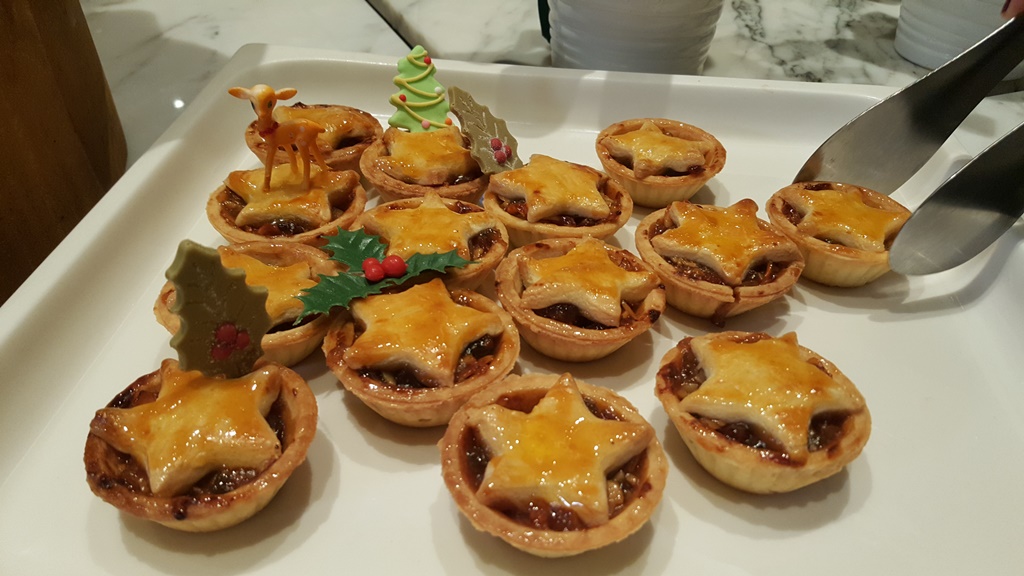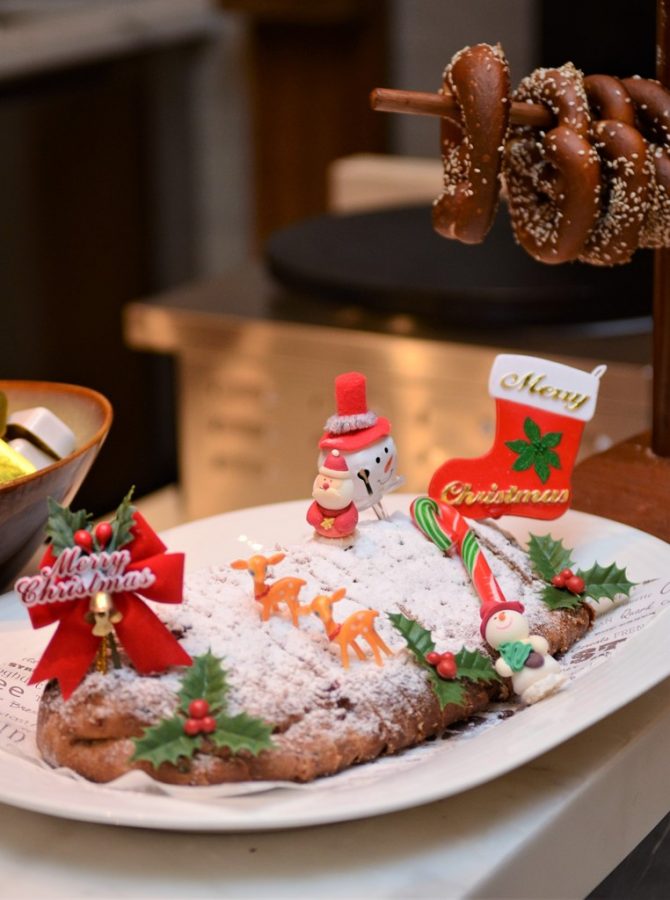 As your meal settles in, you will not be able to resist desserts playfully displayed like a toy shop bursting with colour and cheer. An adorable white chocolate snowman display overlooks the dessert counter with a smile while you cut slices of yule log and dip chunks of candy and fruit into a melting pot of chocolate fondue. Even more of a treat is their Christmas stollen, a fruit bread made in-house, full of nuts, spices and candied fruit. My personal favourite was the mince pies, made with buttery pastry and just the right amount of sweet filling to end my meal.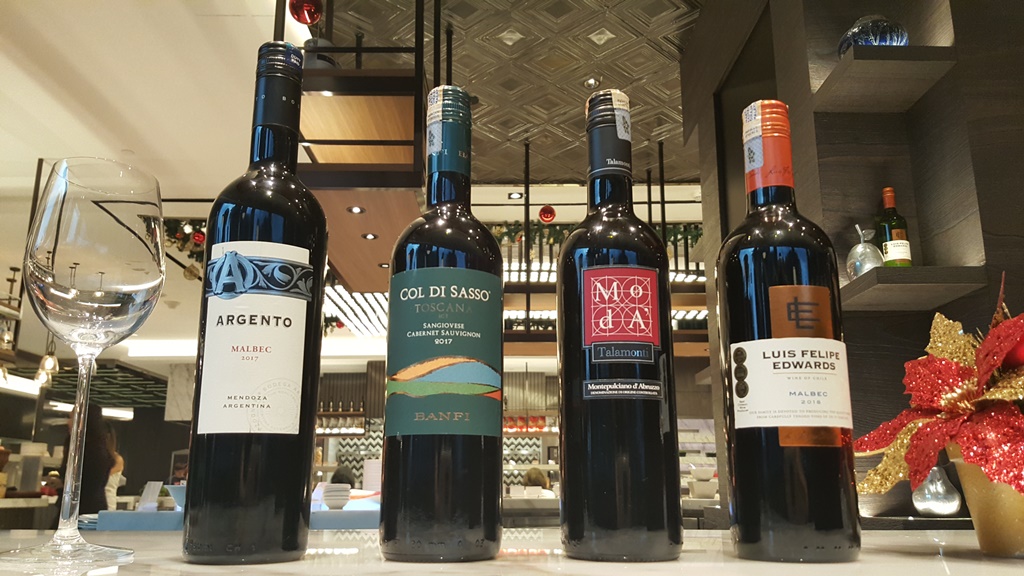 Location and details
Address: Renaissance Kuala Lumpur Hotel
Corner Of Jalan Sultan Ismail and Jalan Ampang,
50450 Kuala Lumpur
Tel: +603 2162 2233
Website: Renaissance KL