FitGo Smoothie Vending Machines, Jaya 33: Snapshot
This review is brought to you in part by FitGo Smoothie.
Smoothies on the go: that's the idea behind FitGo's smoothie vending machines. Founder, Jess Lin, came up with the idea when she decided to go on a protein-based meal replacement programme and had a tough time finding interesting enough meal replacements – and didn't have the time to make her own. So the idea of a healthy smoothie vending machine was born. Though the vending machine culture here isn't as big as in Singapore, Jess feels that it will take off quite well, considering the rising trend of healthy eating in Malaysia. People want the nutrition and many don't have the time to do it themselves. So it seems like a match made in heaven.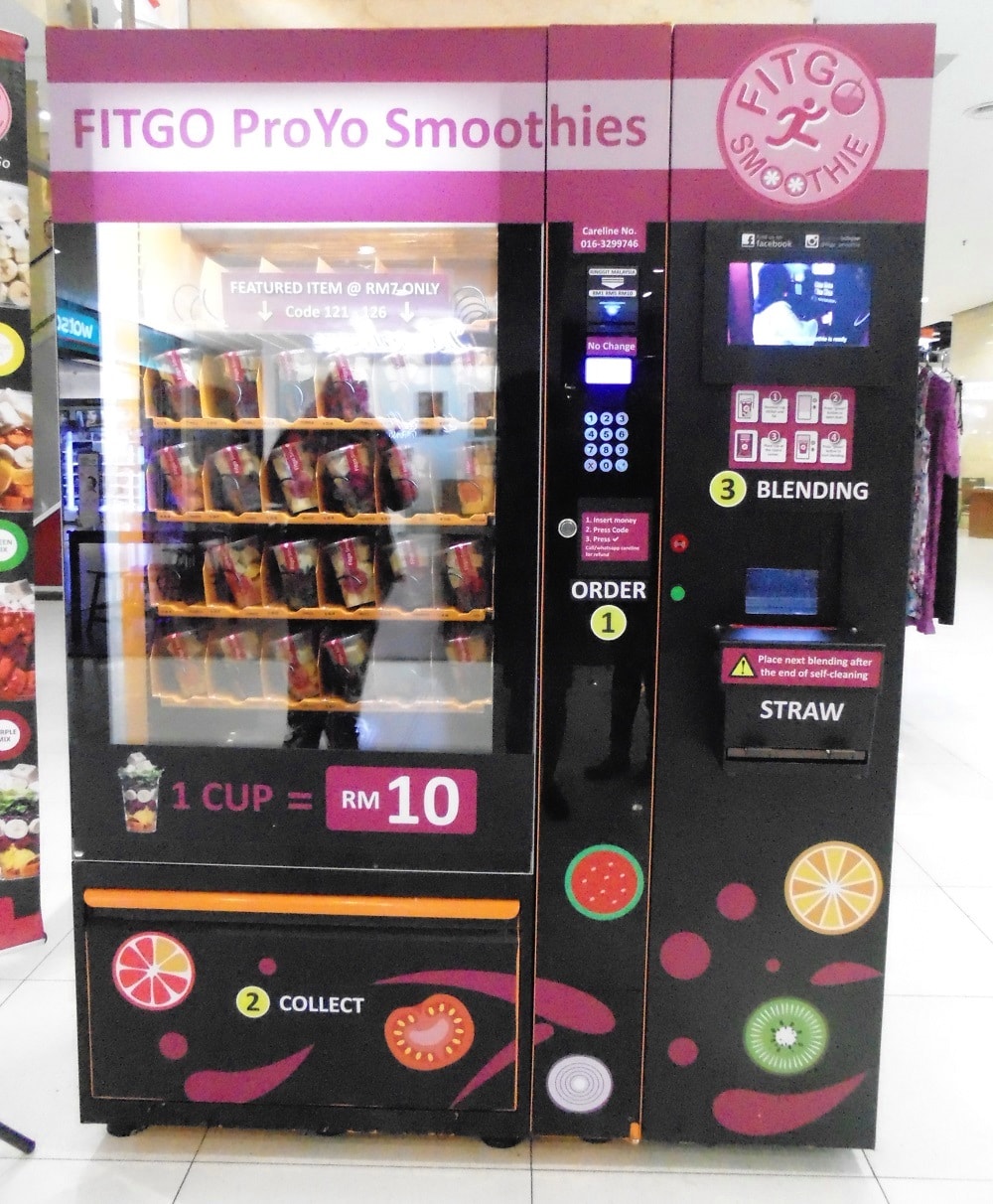 There are currently six FitGo vending machines at the moment – Jaya 33, Dpulze Cyberjaya, Menara KH, Monash University, Etiqa Twins, and Menara Tokio Marine. The vending machines carry cups of frozen fruits and vegetables in seven flavours inspired by the colours of the rainbow from white to purple, red, orange, and even green. The cups are also filled with frozen yogurt cubes that contain soy protein which is supposed to fill you up. The machines are restocked every two to three days, so you know you're getting only the freshest fruits.

The machine is quite user friendly. First, you insert your money (all smoothies are RM10), then you pick your flavour and key in the corresponding number. The frozen cup will be dropped down in to a drawer at the bottom where you retrieve it.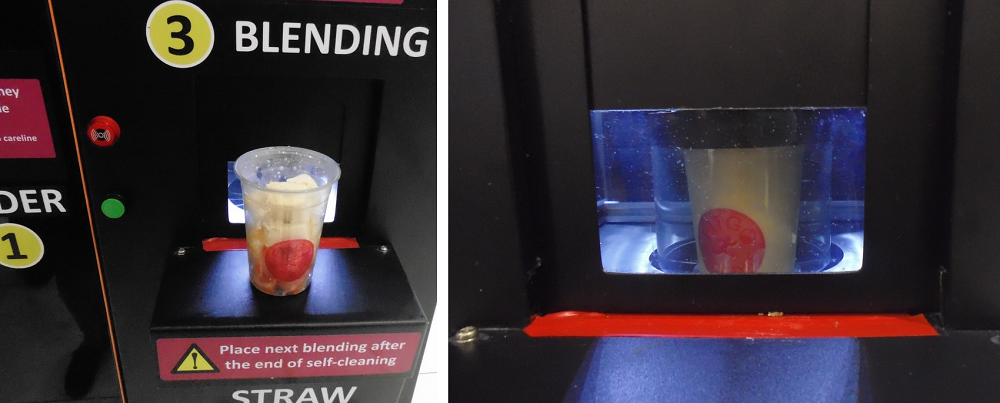 Then you remove the sticker and lid from the cup and place it into the blender area. It takes only about 45 seconds for the cup of frozen fruits to be whizzed up into a slightly chunky smoothie. Once the blending is done, you pop in a straw and start sipping.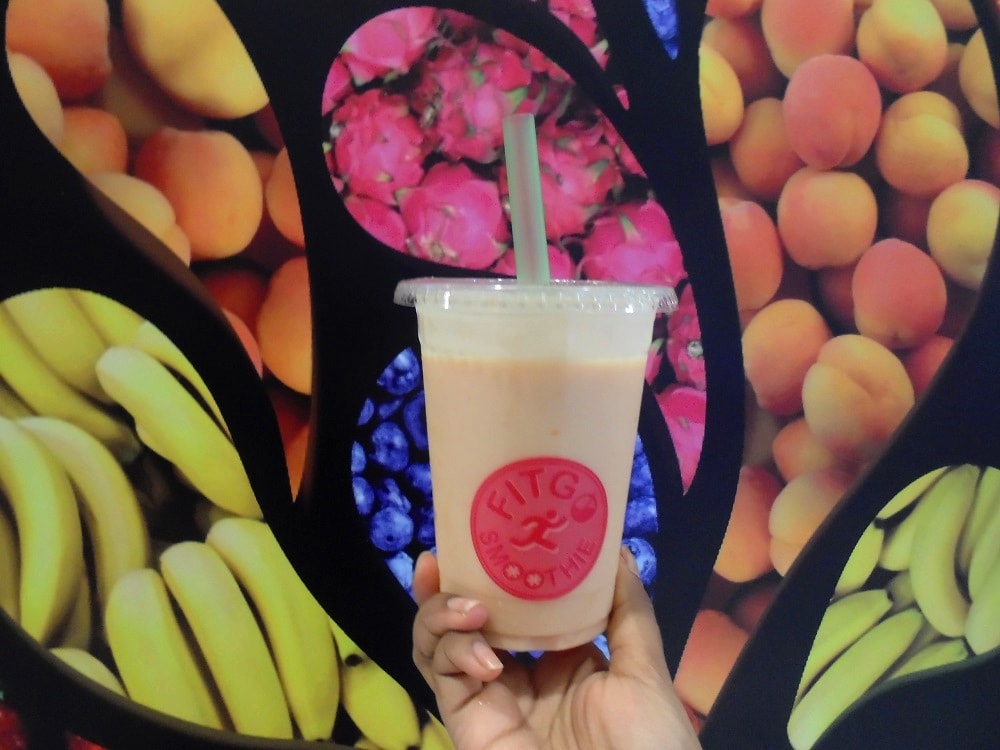 We tried the yellow smoothie which contained pineapple, mango, passionfruit, and jackfruit (218 kcal) and the orange smoothies with papaya, rockmelon, orange, and carrot (196 kcal). The yellow smoothie was pleasant enough to drink with the mango and passionfruit combo taking centre stage. The orange smoothie was a little bland, though. We wish it had just a tad more orange or papaya. Overall, both smoothies were very filling and not even close to being sweet. So if you prefer your smoothies natural, with minimal sugar, then you'll enjoy these. FitGo smoothies are all around 400ml (13.5oz) per cup.
We like the idea of a vending machine for smoothies and we think that with a little tweak to the recipes, these machines will end up being quite a crowd pleaser, especially the price point which is quite affordable for a smoothie. Many thanks to FitGo for the fun experience.
Location & Details
You can find FitGo vending machines in various locations: Jaya 33, Dpulze Cyberjaya, Menara KH, Monash University, Etiqa Twins, and Menara Tokio Marine
Website: www.fitgosmoothie.com