Festive Feasting at Coffee House, Sunway Putra Hotel: Restaurant Review
It is just weeks away from Christmas and New Year's! The culinary team at Sunway Putra Hotel Kuala Lumpur is preparing festive feasts to remember at the hotel's Coffee House for both occasions. We had the pleasure of pre-tasting their offerings last week; read on to find out more.
Starting on a Japanese note, we nibbled on an assortment of sushi filled with ingredients like salmon, crab filaments, and unagi, which was good. Then, we tried the soup selection. Given that it was a rainy afternoon, we especially enjoyed sipping on the hot Seafood Bisque, accompanied by crunchy and savoury cheese breadsticks. There was a generous amount of clams and shrimp, as a seafood bisque should have. Salads and other appetiser choices included Smoked Salmon with Sweet Dill Mustard Sauce, Beef Carpaccio with Cheese and Rocket Salad, and Oriental Duck Salad.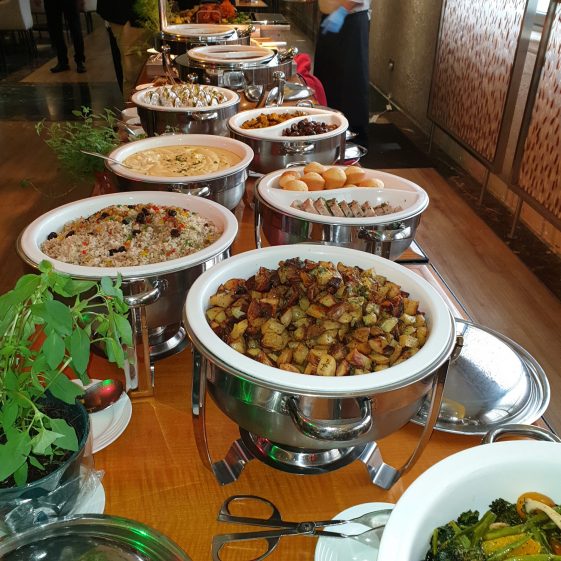 Moving on to mains, there were dishes like Beef Steak Medallion with Creamy Sarawak Green Pepper Sauce, Norwegian Salmon with Lemon Butter Sauce, Tiger Prawns with Butter Garlic and Black Pepper, Beef Wellington, New Zealand Mussels, Korean Oysters, Monkfish Fillet, Supreme Duck with Creamy Fruity Curry Sauce, and many more. The New Zealand Mussels were yummy, having been topped with generous amounts of cheese, then baked. Each mussel was served atop some pasta alfredo for a complete, sampling-size dish. Those who enjoy local flavours will be happy to see the tandoori station, Chicken Biryani, Sup Gear Box, Dim Sum, Yong Tau Foo, and Satay available too.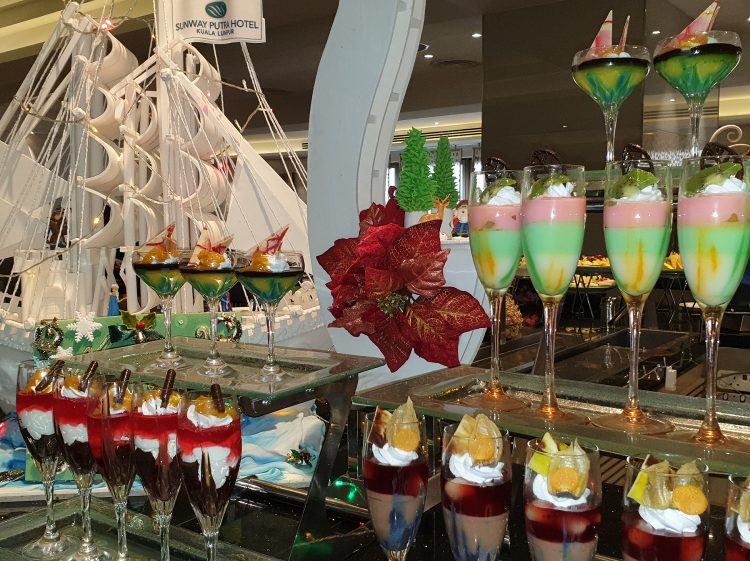 As for dessert, sweet treat lovers will be spoilt for choice. An array of cakes, cookies, puddings, and ice cream adorned the tempting table. These included Pumpkin Cinnamon Cheese Cake, Red Dragon Fruit Mousse Cake, Honey Bread, Christmas cookies, Log cakes, Ginger Creme Brulee, Christmas Pudding with Vanilla Sauce, and Gelato. We created our own pairing of warm apple crumble with vanilla ice cream, which was exactly how you'd imagine it to be – great.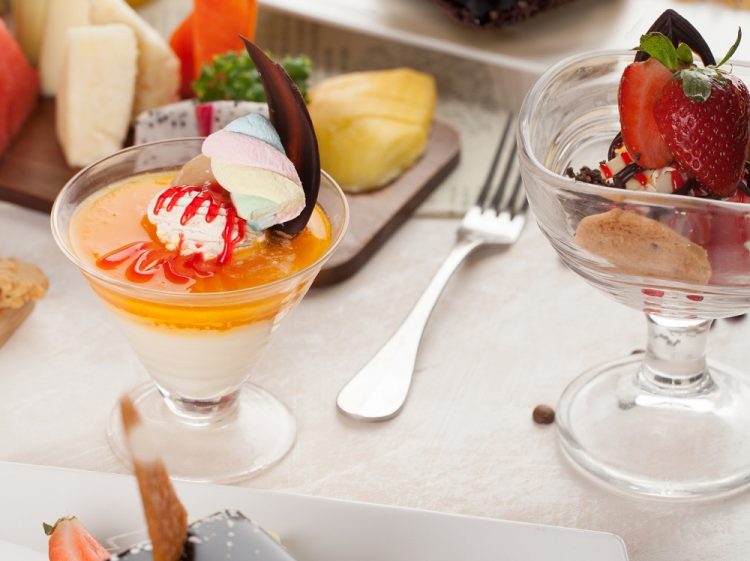 Coffee House will be serving a Christmas Eve Buffet Dinner, Christmas Day Hi-Tea, New Year's Eve Dinner, and New Year's Day Buffet Hi-Tea. The buffet dinners are from 6-10.30pm, while the buffet hi-teas are from 12-4pm respectively. They are priced as below:
Christmas Eve Buffet Dinner: RM148 nett per adult, RM74 nett per child
Christmas Day Hi-Tea: RM98 nett per adult, RM49 nett per child
New Year's Eve Buffet Dinner: RM148 nett per adult, RM74 nett per child
New Year's Day Buffet Hi-Tea: RM98 nett per adult, RM49 nett per child
Early bird reservations for the Christmas Eve and New Year's Eve Dinner are available at a special price of RM98 per person via advanced reservations or vouchers purchased from now until 15 December 2018.
For reservations or to purchase vouchers, please call +603 4040 9888.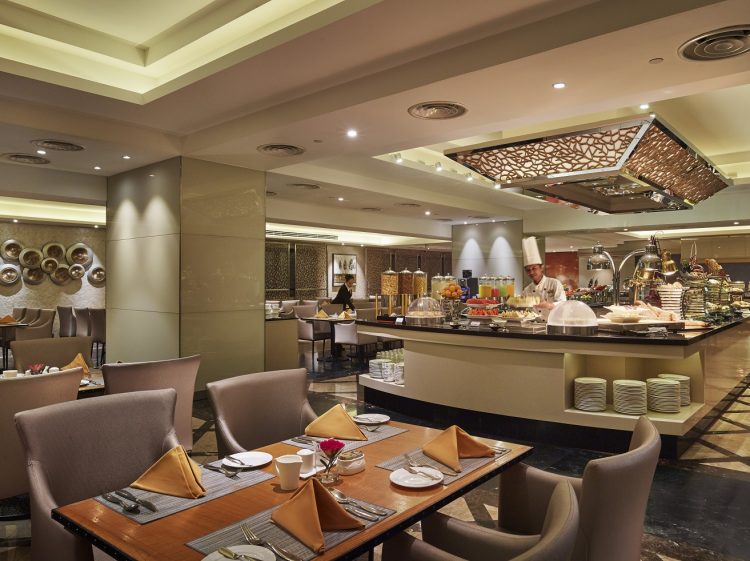 Location & Details
Address: Coffee House, Sunway Putra Hotel, 100, Jalan Putra, Chow Kit, 50350 Kuala Lumpur
Hours: 6am – 10.30pm daily
Tel: +603 4040 9888
Find: View directory for Coffee House here.