April 25, 2019 @ 7:00 - 10:00
Lot 7.01.01, Level 7 @ Dining Loft, Pavilion Kuala Lumpur, 168, Bukit Bintang Street, Bukit Bintang, 55100 Federal Territory of Kuala Lumpur
Rich, classic Spanish flavours meet creativity and exclusivity at the Tapas Club Malaysia, the venue for our next wine dinner. With celebrated Spanish chefs at the helm, one even with a Michelin star, there will be no doubt that an exceptional quality of food will be enjoyed by all present. So come join us for a great time of feasting!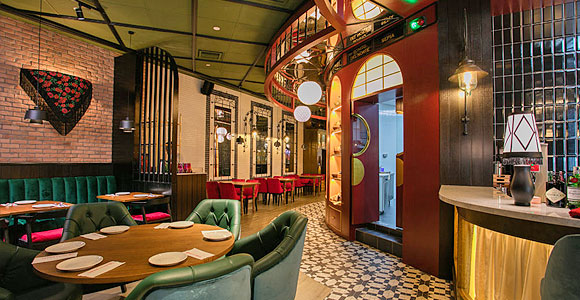 Details
Date: Thursday, 25 April 2019
Time: 7pm–10pm
Venue: Tapas Club Pavilion KL
Lot 7.01.01, Level 7 @ Dining Loft, Pavilion Kuala Lumpur, 168, Bukit Bintang Street,
Bukit Bintang, 55100 Federal Territory of Kuala Lumpur

Price: RM170 members / RM195 non-members

DINNER MENU
Pre-Dinner Cocktail Session (For Sharing)
Mix Croquettes
Giro Ribut Reserva (Cava) / Giro Ribut Rose (Cava)

Cold cut Platter
Blush Rose

Tapas (For Sharing)
Garlic Prawns
Chicken Cannelloni
Baby Squid Slider
Cuatro Rayas (White)

Tapas (For Individual – Please select one)
Beef
Or
Iberico Pork
Or
Seabass
La Motito (Red), Luberri Zuri (White)

Dessert
Torrija – (For Individual)
Churros – (For Sharing)
Coffee/Tea/Cava
RSVP: Register HERE or call Anne at 03 2094 9664 or email [email protected]
Please kindly note that reservations are required and seats are reserved for you, so last-minute cancellations and/or no-shows may still be charged. Please advise of any cancellation at least 48 hours prior to the dinner so that the seat(s) can be released for others. Thank you.
EVENT MAP
POST YOUR COMMENT