December 21, 2017
December 22, 2017
December 23, 2017
December 24, 2017
December 25, 2017
December 26, 2017
December 27, 2017
December 28, 2017
December 29, 2017
December 30, 2017
December 31, 2017
Concourse area, Lot 10 Kuala Lumpur, 50 Bukit Bintang Street, 55100 Kuala Lumpur, Malaysia
50 Bukit Bintang Street, 55100 Kuala Lumpur, Malaysia
Honestbee is having its first-ever Christmas pop-up store in Lot 10 from now until 1st January 2018. Specialty Christmas items from Ben's Independent Grocer, King's Candy, Magnum Ice Cream, as well as ready-to-eat food from O'Briens, Pezzo Pizza, and The Bowls make up some of the booths.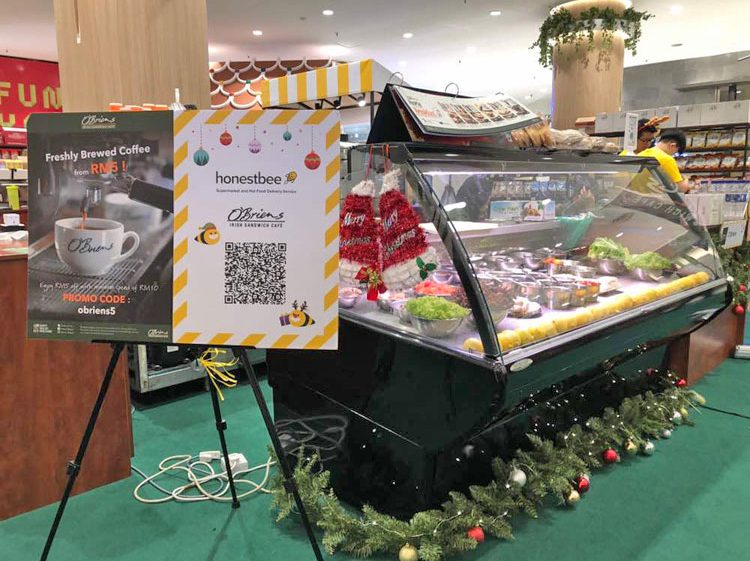 The honestbee Christmas pop-up store combines Malaysian's love for a brick and mortar experience, while instilling the cashless convenience of using the honestbee app.
There's two ways you can shop the Christmas goodies. One, you could walk through the aisles and use the app to scan the QR code of the items you want to buy, then just head to the checkout counter where helper bees will assist. Second, if you're comfortable with mobile shopping, you could just browse and shop through the app completely.
The plus side of physically heading over to the pop-up store, is you'll get to see and touch any of the products should you wish to, and even though all shopping is done cashless via the app, you'll be able to pick up the items immediately!
EVENT MAP
POST YOUR COMMENT