Engkabang Spaghetti and a Hit of Dayak Tuak Showcases Bornean Flavours
This post was written by EatDrink Brand Ambassador Alleena. 
The thought of sampling East Malaysian cuisine in KL often brings out the skeptic in me, as ingredients native to its rich diversity are hard to come by. But I gave in to Borneo, because supporting restaurants, especially niche cuisine, requires some attention.
Borneo is situated on the ground floor of restaurants at Bangsar, 11 Jalan Telawi 3. There's both an outdoor and indoor seating area. At the bar, you'll be welcomed by a painting of a joyful indigenous 'mama' cuddling a baguette, while you admire their well-stocked Tuak and Gin selection.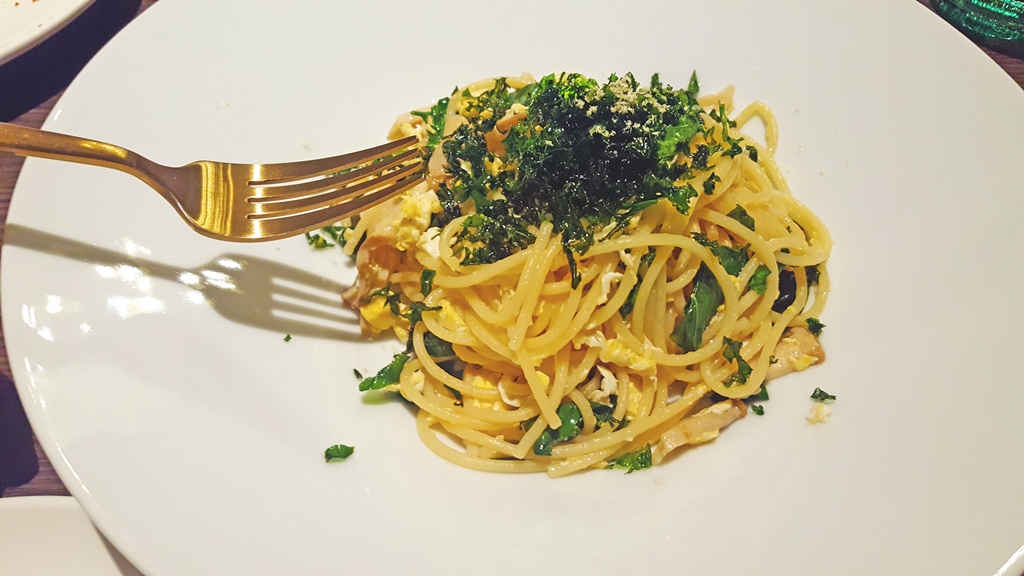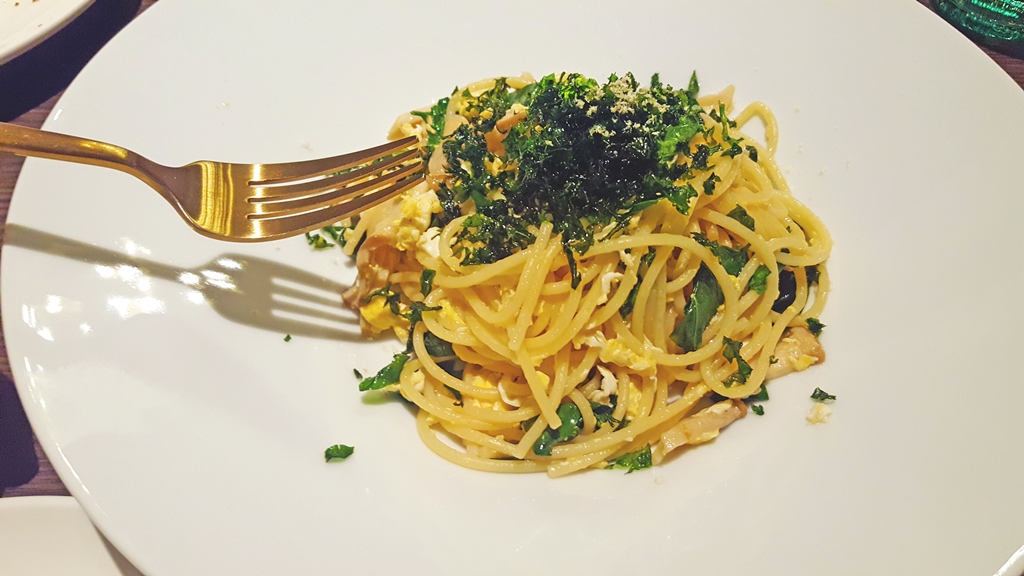 Borneo is the perfect place to have that business meal where bosses request a good ambiance to wind-down and introduce regional cuisine – which mind you, aren't many around. I personally love bringing along adventurous guests who are game to explore good food and drinks. A variety of dishes can be shared here and prices per guest can range from RM70 to RM120 with alcohol.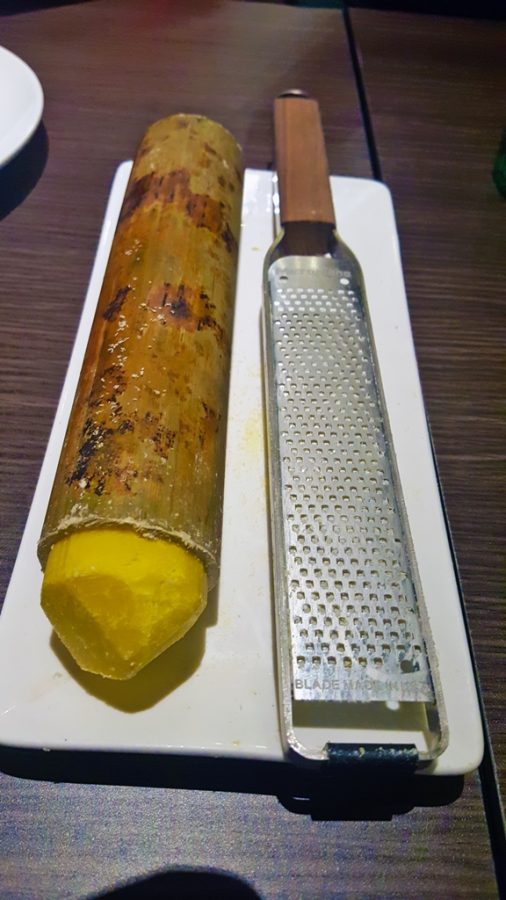 Samia, our bubbly waitress and charming owner Sheela are both well-versed on proposing what you may like to try on your first Bornean journey. They're so passionate; you'd want to order everything on the menu! I wanted very much to try Engkabang, a rainforest butter or as I like to describe it, vegan parmesan. Each flake is gracefully and personally grated on hot spaghetti. It is then your cue to mindfully toss each strand with eryngii mushroom and cangkuk manis, a green earthy shrub that lends umami in every bite. I could devour this every day.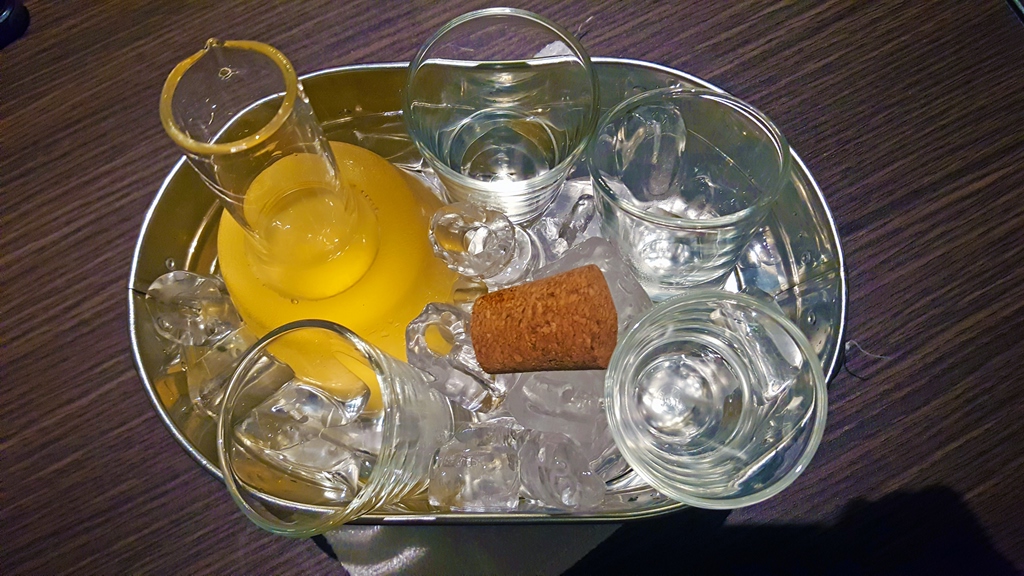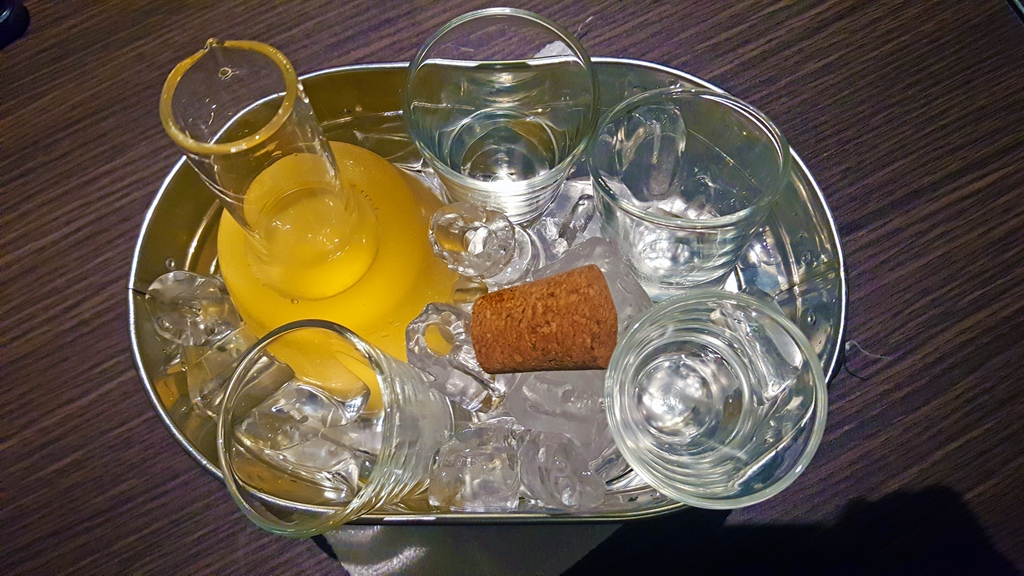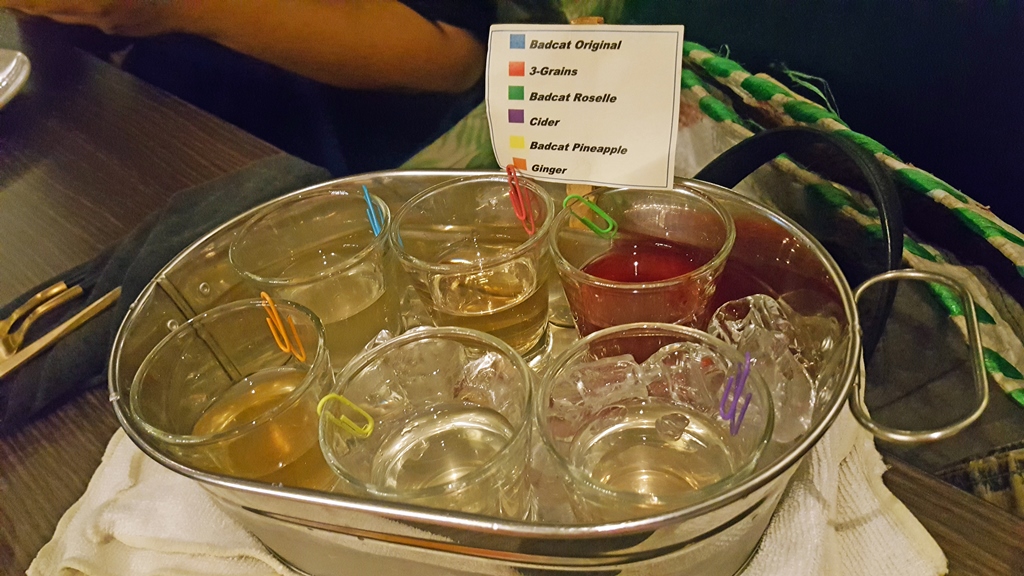 Borneo's genuinely warm staff are more than happy to suggest Tuak variants specially flown in from selected craftsmen. My personal favourite is the tropical and refreshing pineapple tuak with hints of clove skin, followed by bad cat asap, a fine mellow and sultry nectar that doesn't carry the sometimes harshness or common flavour of rice wine.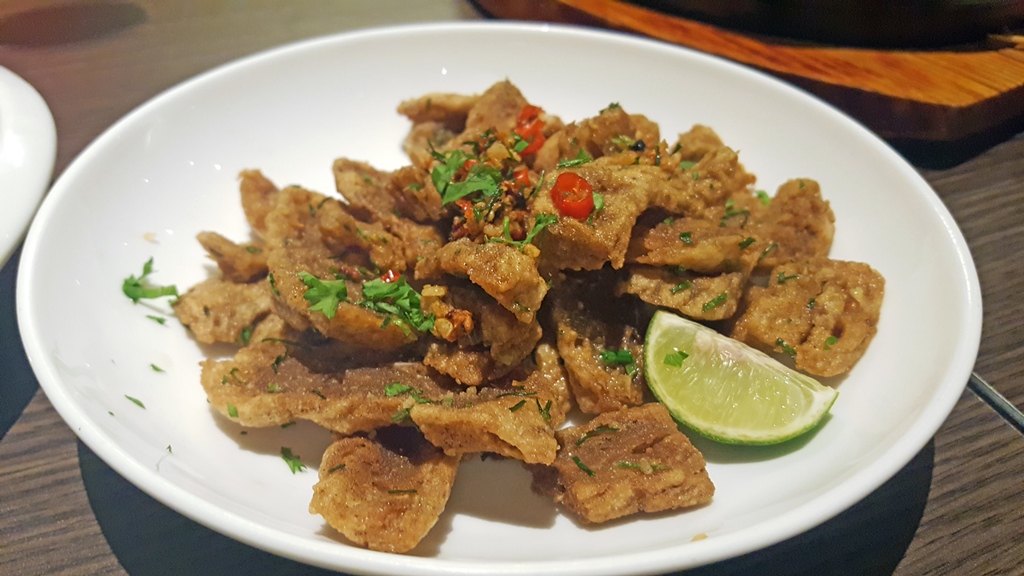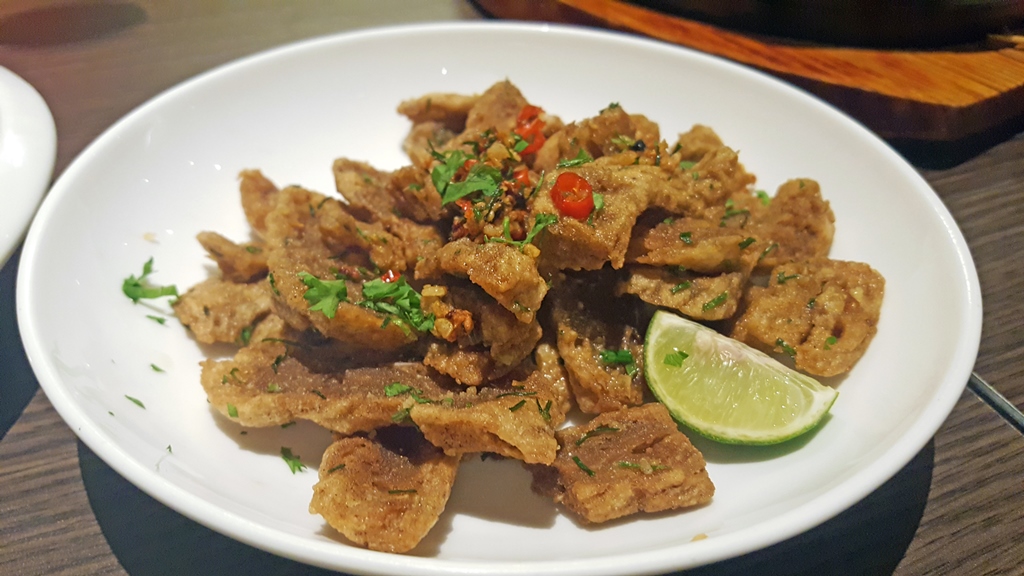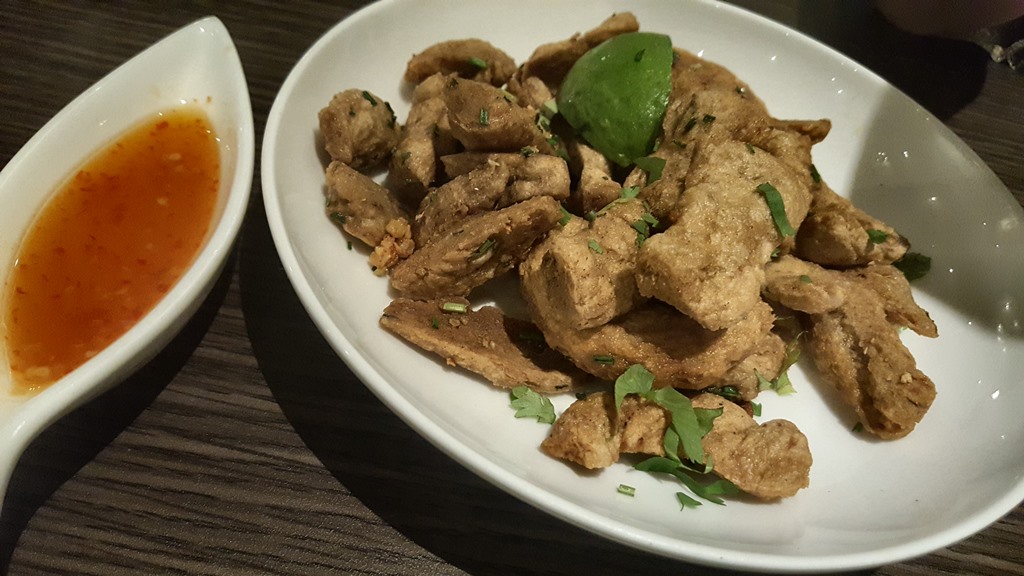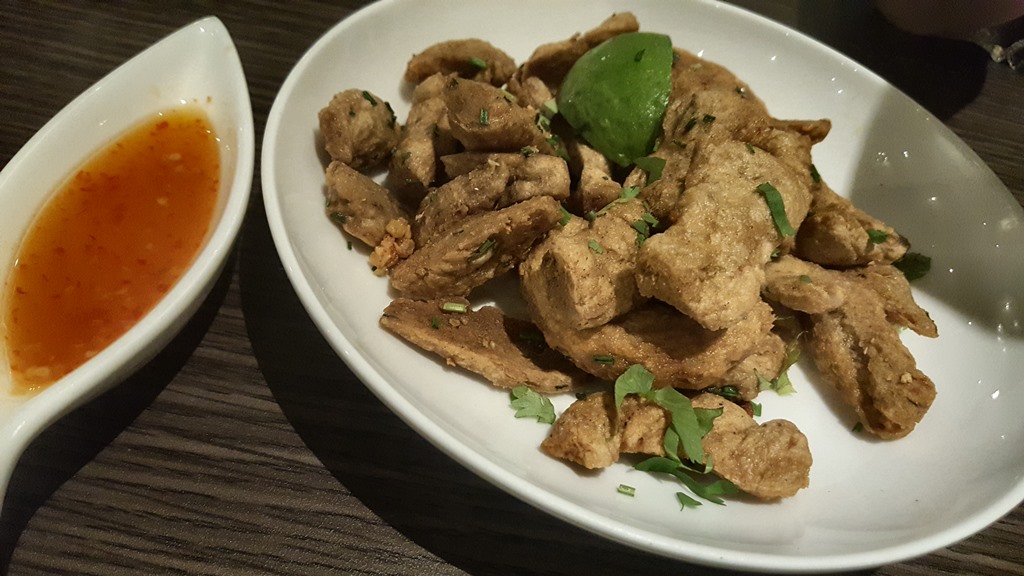 The unassuming lekor (local fried fish sausage) is simply yummy. Usually available in night markets, this Bornean version is unbelievably addictive. Droplets of chili oil from bits of chili seeds coat crispy corners of each lekor. Dip them in pineapple chili sauce in between bites as you sip the tuak and chat.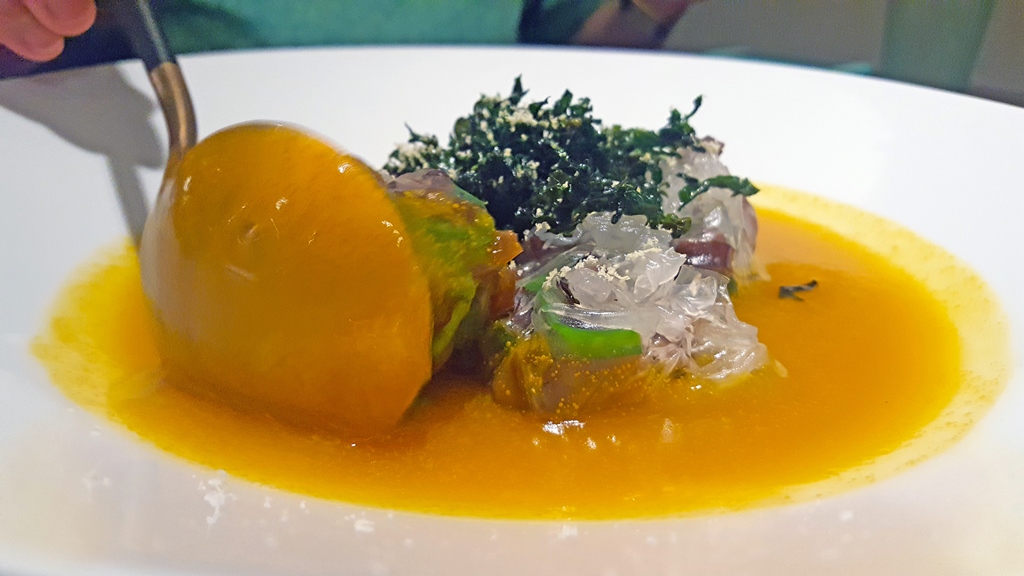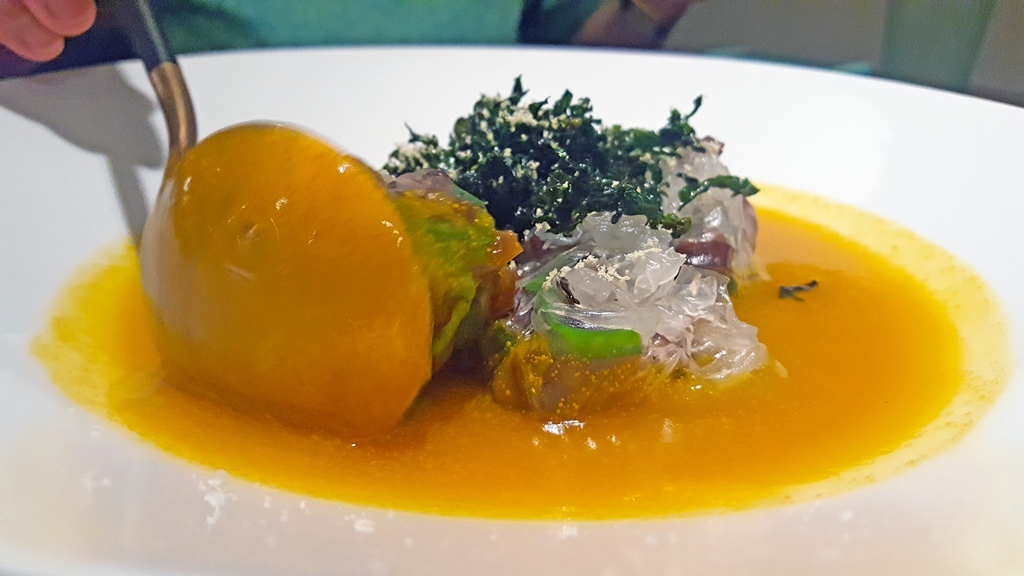 Borneo serves pork as the region specializes in pork dishes such as kolo mee, satay, and kong pia, but there is surprisingly a decent mix of choices for guests with different meat or non-meat preferences. My guests enjoyed the pork satay and Borneo Rajah with fried pork and raved about the lovely texture and deep essence of the Bario rice, a variety from the highlands of Borneo. I personally loved the vegetable dumplings with pumpkin-like puree, a dish suitable for vegans.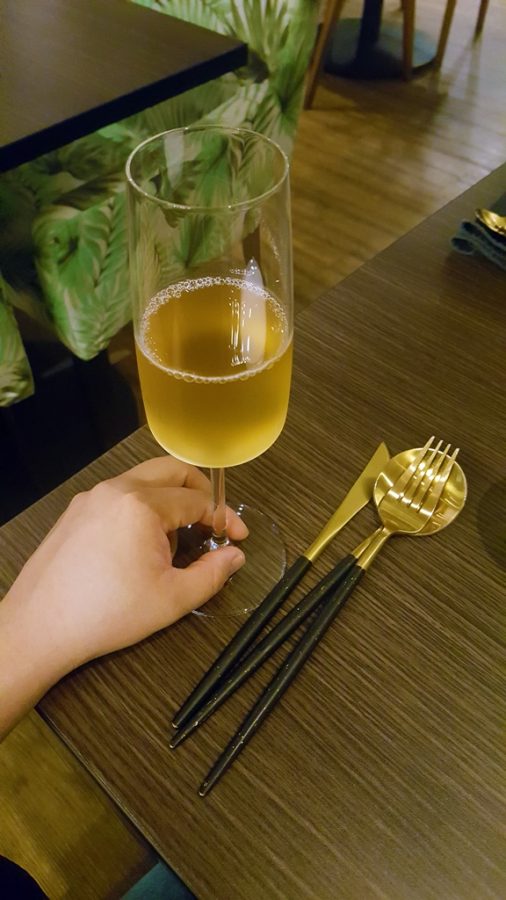 Borneo was a lovely experience. It has all the key elements that reflect how a restaurant comfortably introduces a new cuisine, making you so curious at every bite that you just want to stay and try everything!
Location and details
Address: Borneo Restaurant & Bar
11 Jalan Telawi 3, Bangsar,
59100 Kuala Lumpur
Tel: +6010 250 2255
Website: borneobangsar.com
Opening Hours: Wednesday to Monday 11am – 1am
Closed on Tuesdays