Eating Excellent French Cuisine at Entier, Alila
This post was written by EatDrink Ambassador Alleena.
My first encounter with Chef Masashi was a casual meeting at the farm I work in. His demeanor unveiled a curious chef with charming boyish looks, filled with humility and great respect for people, food, and culture. As I approached Alila through the dark back roads of Brickfields, I expected a different manner of a Head Chef reigning a brigade of cooks, churning out servings of perfectly plated dishes into a pretentious dining room filled with awkward contemporary art. But true to my first impression of Chef Masashi, Entier (French for 'whole' or 'entire')—an inviting abode featuring warm Italian Ceppo stone, wooden elements harking to nature, and communal dining tables—invited guests to share their love of ingredients specially chosen by Chef Masashi and his team.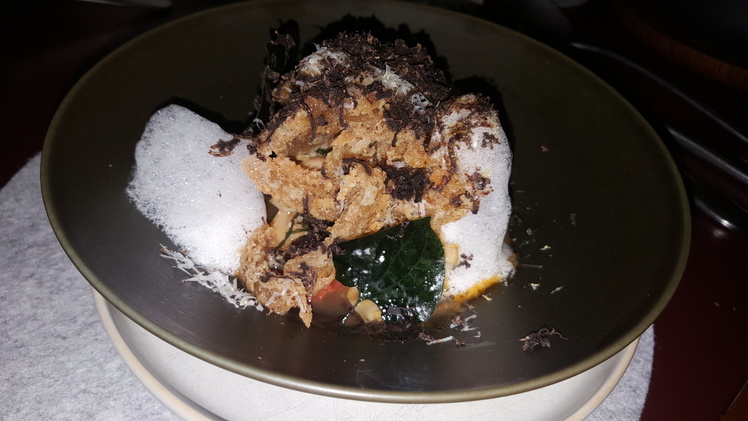 As a fan of nose-to-tail dining, I initiated my meal with the honeycomb tripe (RM30). Divinely crisp and tender, the tripe was accompanied with gentle hits of wild pepper leaf. Slurping spoonfuls of jus and tomato pulp brought back memories of Toulousienne-style stews—robust bone stock giving depth to the broth. If you are not too adventurous, there are equally impressive vegetable options. I scooped slivers of baked beetroot (RM34) drizzled with a mild mustard vinaigrette and pickles which was honey-like, sweet and salty to my palate.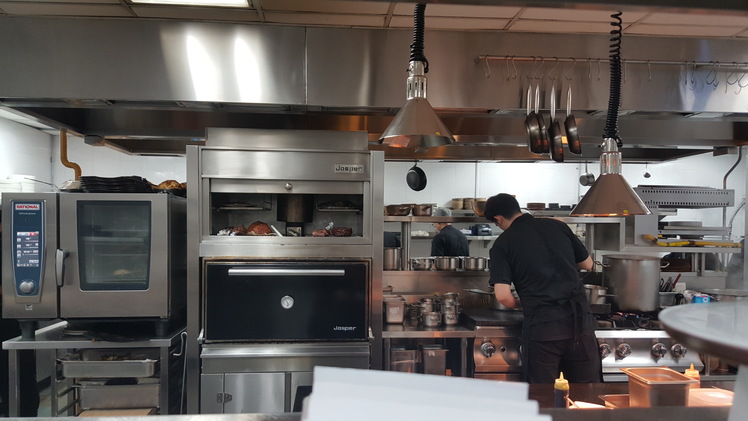 At Entier, terrior-selected vegetables are cooked to perfection in a Josper oven – which (from a personal point of view) is the Maserati of ovens. Their whole Australian leek (RM32) is a must try. Bringing back memories of my meal at Singapore's Burnt Ends, Chef Masashi's version is mind-blowing; sweet juices of leek intact, bursting with rustic elements of Mediterranean anchovy, highland herbs and buttery macadamia. It's so good, you will be hesitant to share this. Then came a parcel of grilled sweetcorn (RM34), when relished with a drop of calamansi juice elevates the distinct flavours of mellowed seaweed butter.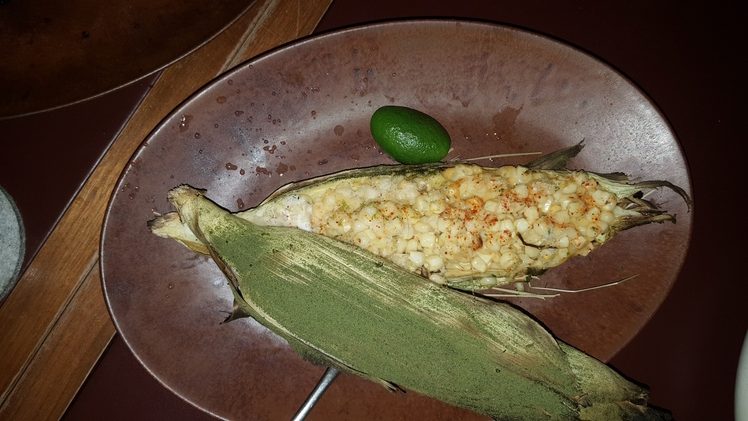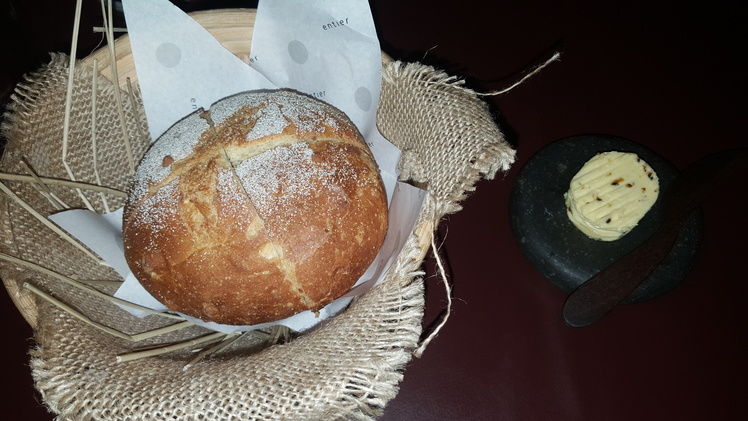 Do go easy on the freshly made bread, which seem to have crunchy studs of corn mixed in and is served with kombu truffle butter—truly the best bread I've had in Malaysia!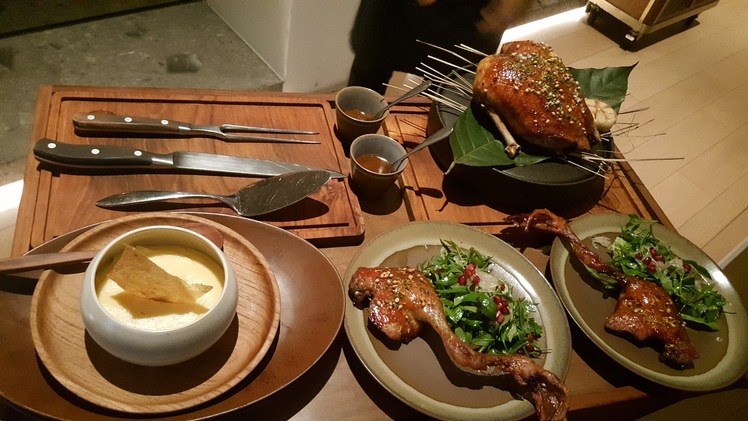 Making a grand entrance on beautifully crafted gueridon, whole roasted Bidor duck (RM230)—a plump bird from Ipoh known for its juiciness, was a true masterpiece—coriander seeds, citrus, herbs and sea salt sat handsomely on perfectly roasted breast meat.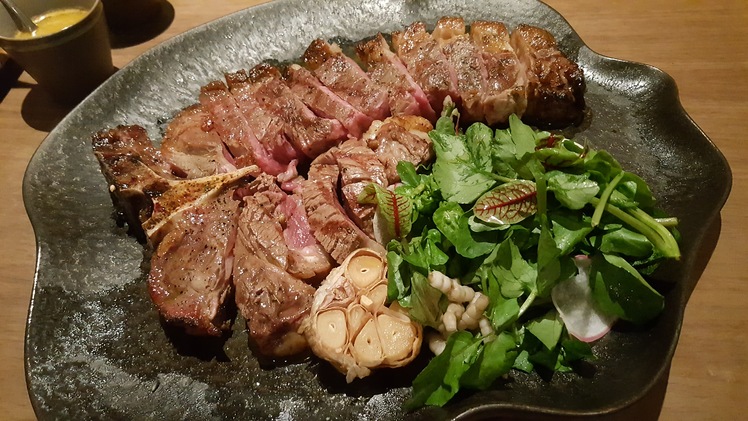 My very generous host insisted on ordering the Black Angus T-bone (RM340). When accompanied with a side roasted potatoes, it all makes for a lovely choice to a hungry crowd and we paired it with the irresistible Russet Potato. Entier has perfected pomme purée—the humble potato will be proud.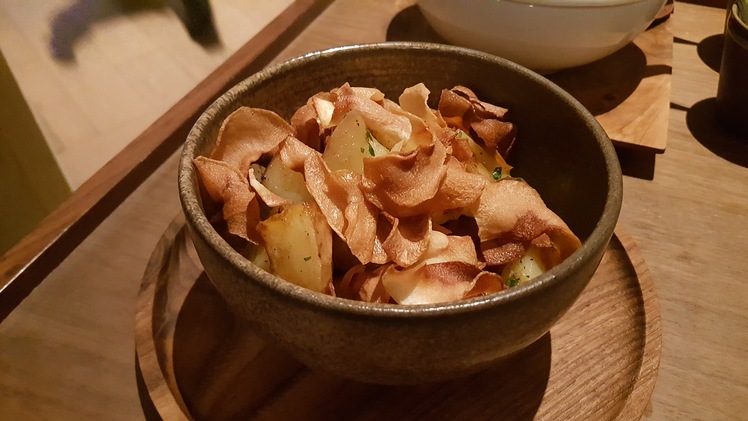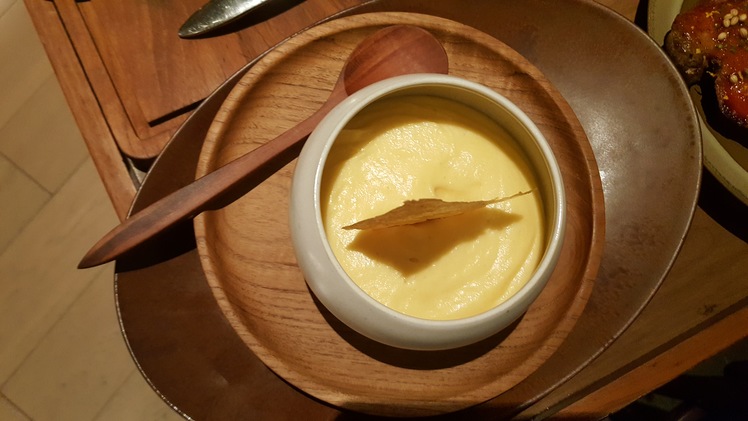 Be French and ensure you have enough time to pamper in desserts. We went wild and ordered samples from the cheese trolley—an array of local cheeses (RM40 – RM61) crafted by the amazing Annisa Iwan from Milky Whey Cheese, dark Pahang chocolate soufflé (RM40), and hazelnut crème brûlée.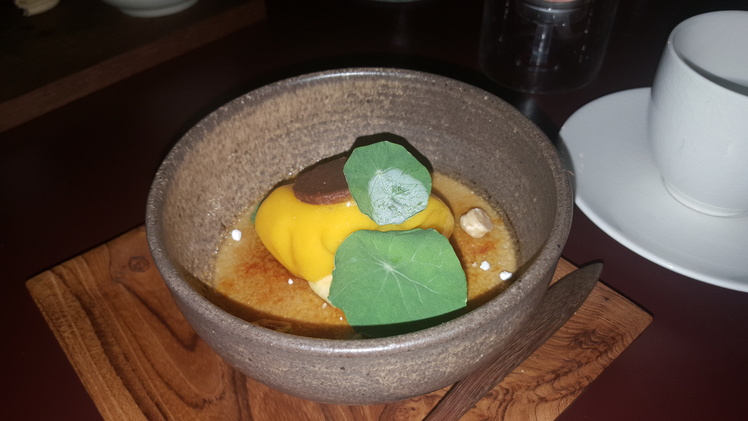 I finally unearthed a  retreat for classy, flavourful and professionally served food. Entier is ideal for those who celebrate, food devotees with a passion to uncover regional and international produce of French fare without its elitist gastronomical fuss.
I am excited and cannot wait for what Chef Masashi has planned for Entier next!
Location and Details
Address: Entier French Dining, Level 41 at Alila Bangsar No 58, Jalan Ang Seng, Brickfields, 50470 Kuala Lumpur
Opening hours:
Breakfast:
Mon – Fri | 6.30am – 10.30am
Sat, Sun & PH | 6.30am – 11am
Lunch:
Tue – Fri | 12pm – 3pm
Sat – Sun & PH | 12pm – 4pm
Dinner:
Sun & Tue – Thur | 6pm – 11pm
Fri, Sat & Eve of PH | 6pm – 12am
*Closed on Mondays for lunch and dinner
Tel: (60)3-2268 3819
Website: https://entierfrenchdining.com/