Eat Your Way through India
Passage Thru' India –possibly one of the first modern Indian fine dining establishments in Kuala Lumpur– is an institution unto itself. Having opened in 1993, it has remained a firm fixture of authentically made Indian cuisine for almost 30 years! We recently made a trip into the city to get reacquainted with this long-standing concrete tribute to the subcontinent, and we're elated to report, that everything from the interiors, to the food and service was nothing short of impeccable.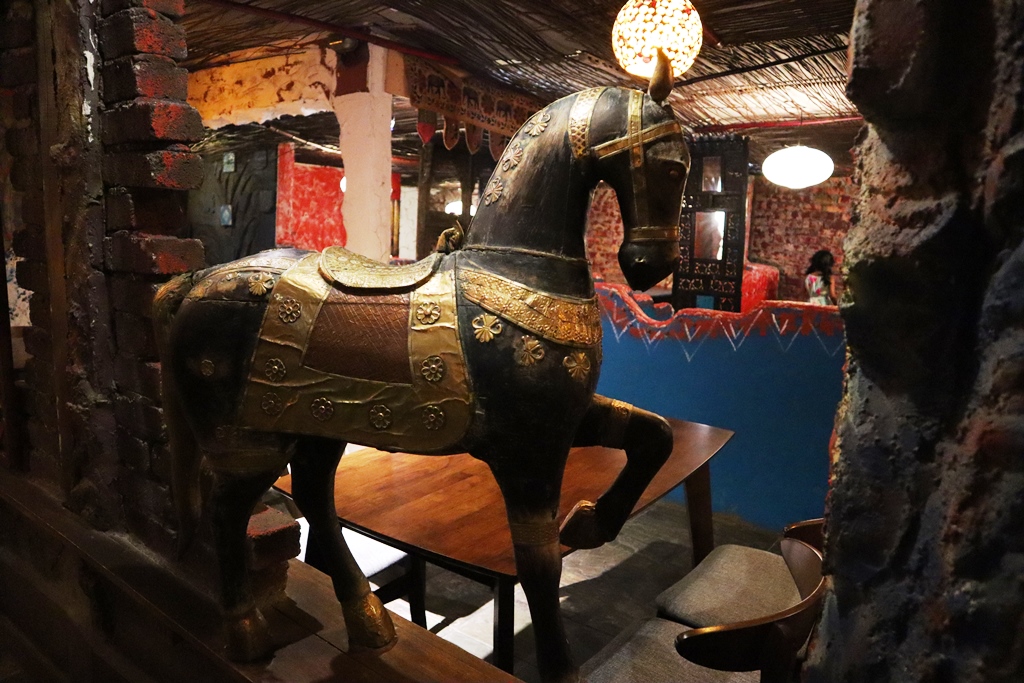 Located on Jalan Delima off Bukit Bintang, the restaurant is a palatial wonder of art, antiques, and large dining rooms with different themes. Every wall is covered with paintings done by the owner himself, who uses the expansive spaces in the restaurant as his canvas which he also changes whenever the mood strikes. Loyal customers often come back to whole new interior changes! There are countless Indian decorative objects around the restaurant that prompts questions of their origin, how old they are, and the stories they hold. It sure makes dining here quite a multi-sensory experience.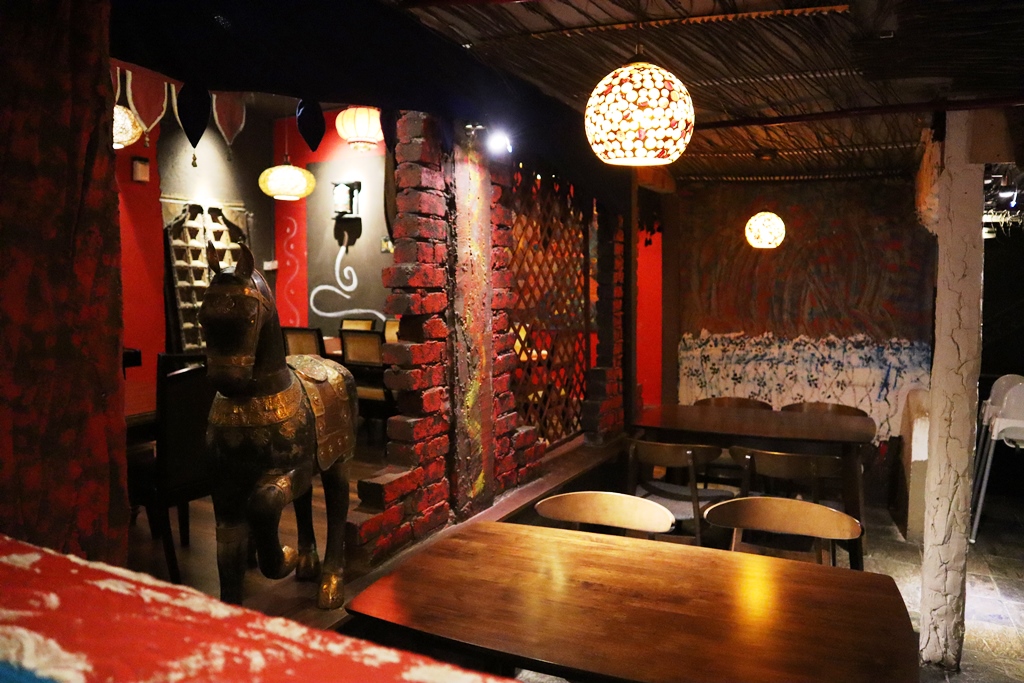 Having had dinner here recently, our party of three succumbed to cravings of comfort above all else, and dug into some all-time favourites. We started with a medium sized Mixed Kebab Tandoori Platter and a complimentary basket of papad (papadums) with mint chutney. There was a mix of Chicken Tikka, Fish Tikka, Murgh Malai Kebab, Seekh Kebab, and grilled prawns too, all marinated in delicious masalas of ginger, garlic, chili and yoghurt. You can never go wrong with this; it's the perfect meaty starter to a fabulous Indian meal.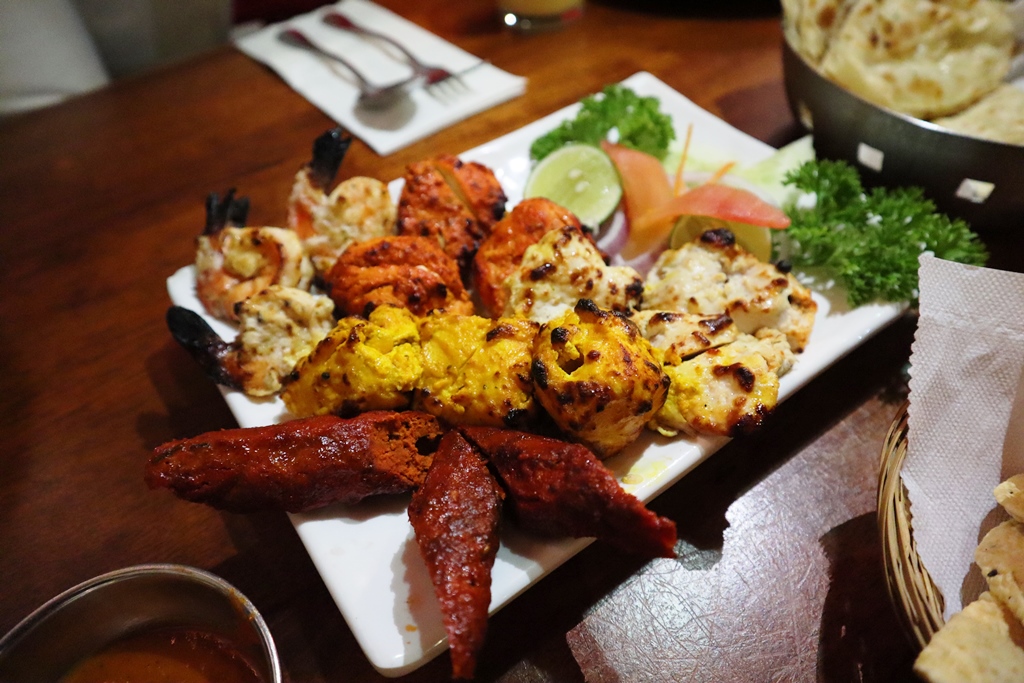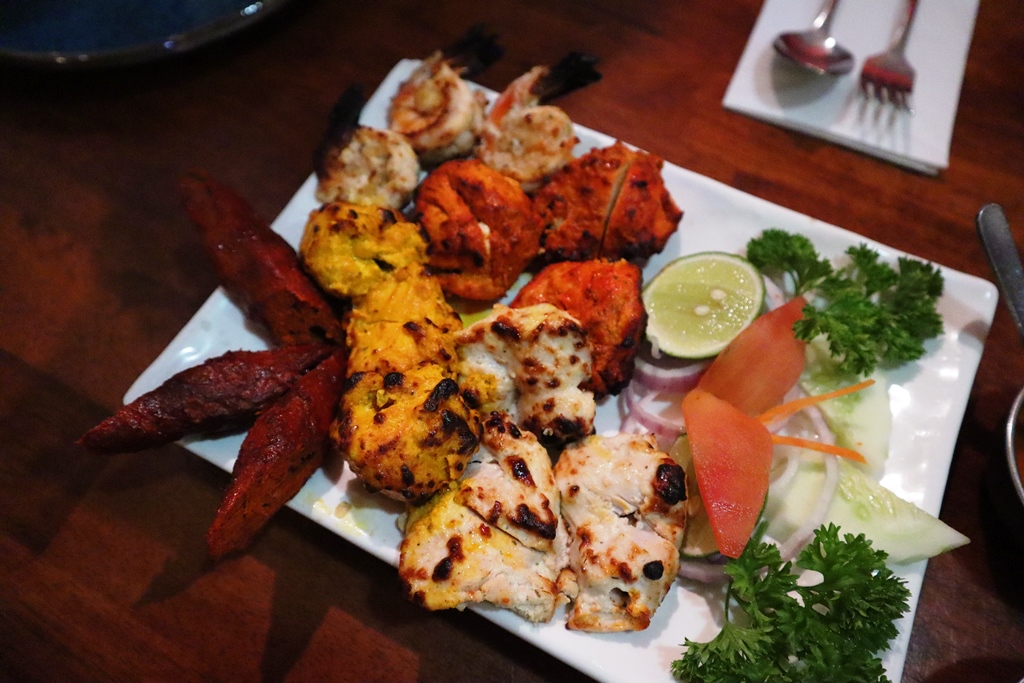 With signature mango lassis in hand, we alternated sips of sweet fruity nectar with mouthfuls of juicy kebab, animatedly discussing how to best document our meal in a TikTok video.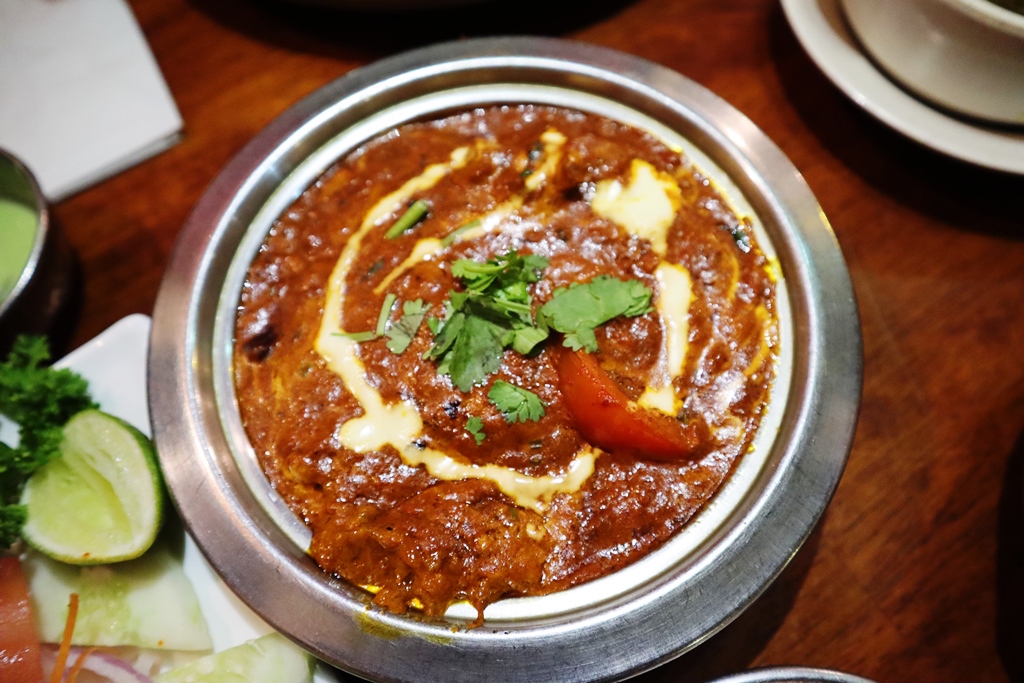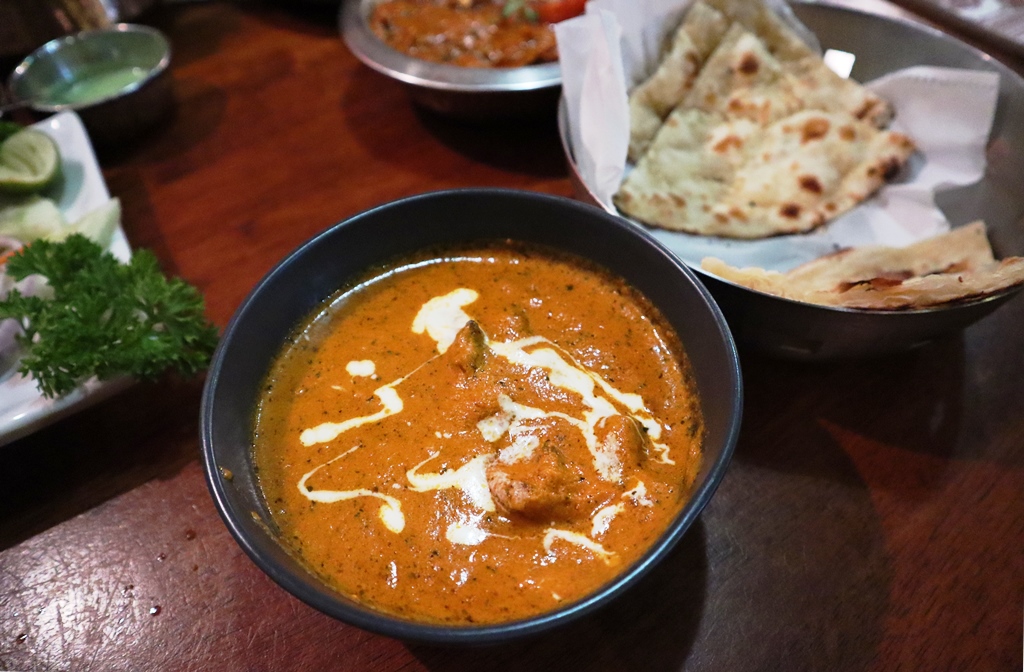 Next came the curries: Murgh Tikka Butter Masala (Butter Chicken), Andhra Fish Curry, and Lamb Rogan Josh, all accompanied with butter and garlic naan. The quintessential darling of any proper North Indian restaurant –Butter Chicken Masala– is simply the most congenially tasty curry that everyone loves, which you can't help ordering every single time. The Andhra Fish Curry hit all the right notes, well layered with the incorporation of select spices and tamarind in a robust red gravy that went perfectly well with either rice or roti. As for the lamb: this glorious Mughal dish inspired by Persian cuisine, but made famous in the state of Kashmir, was tender and flavourful, and you'll eventually want to just lick the whole serving bowl clean.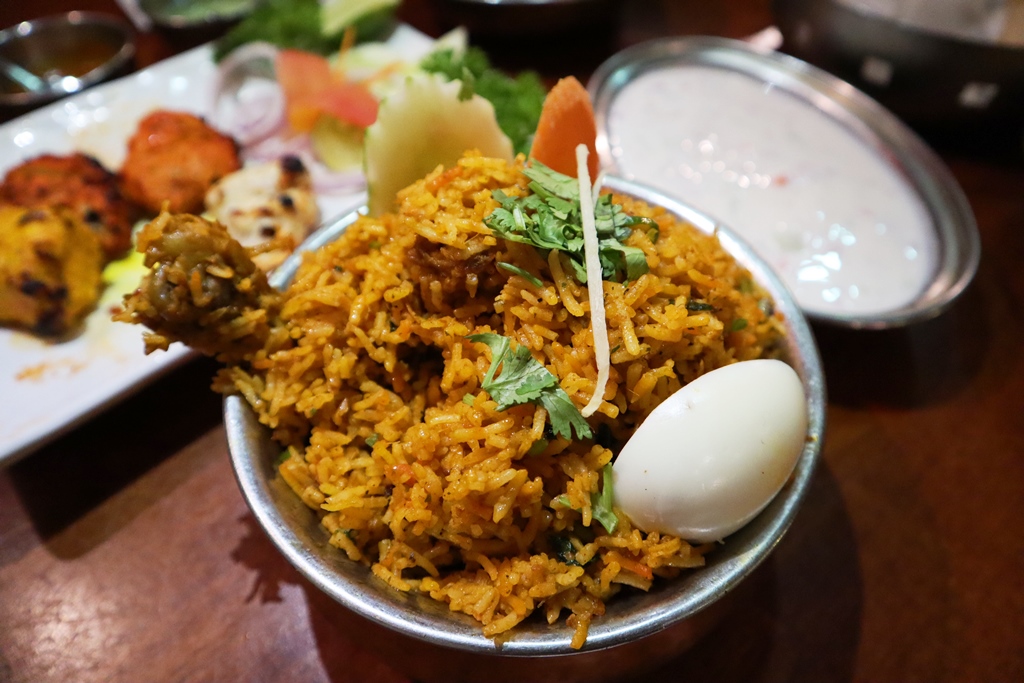 We also had Hyderabadi Chicken Dum Biryani that came with succulent pieces of chicken and boiled egg with accompanying raita. For those of us who adore rice, a great biryani is thoroughly enjoyed with utmost reverence. We noted the different states of India that each dish represented; Butter Chicken Masala from Mumbai (Maharashtra), Andhra Fish Curry from Andhra Pradesh, Lamb Rogan Josh from way up north in Kashmir, and Chicken Dum Biryani from Hyderabad. You will quite literally find something from every state of India here, including the wondrous Northeast states with their fiery hot cuisine.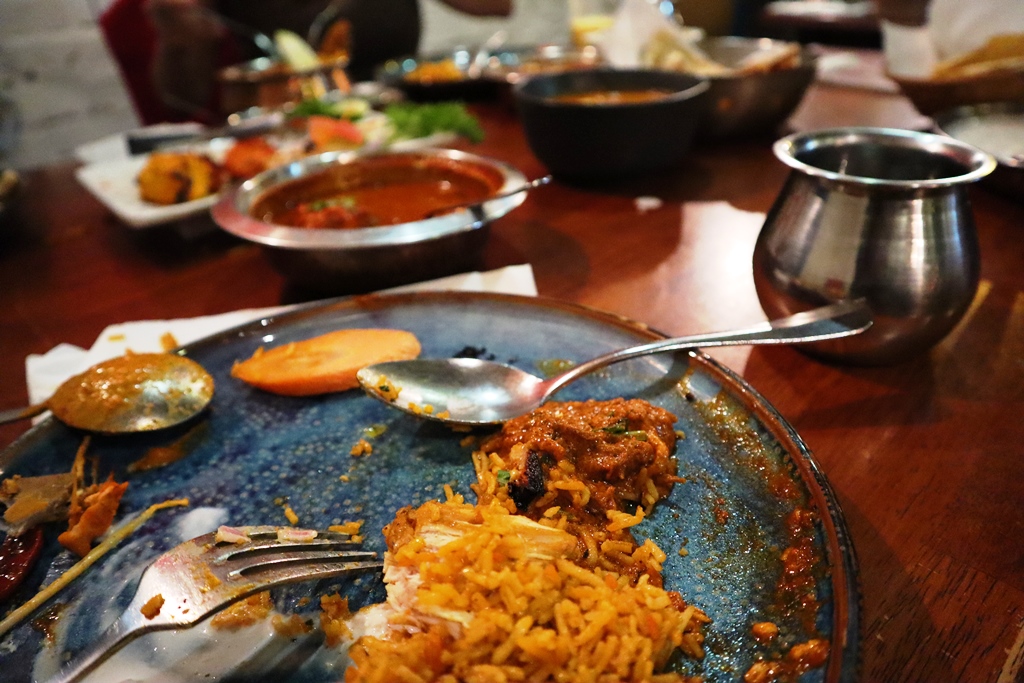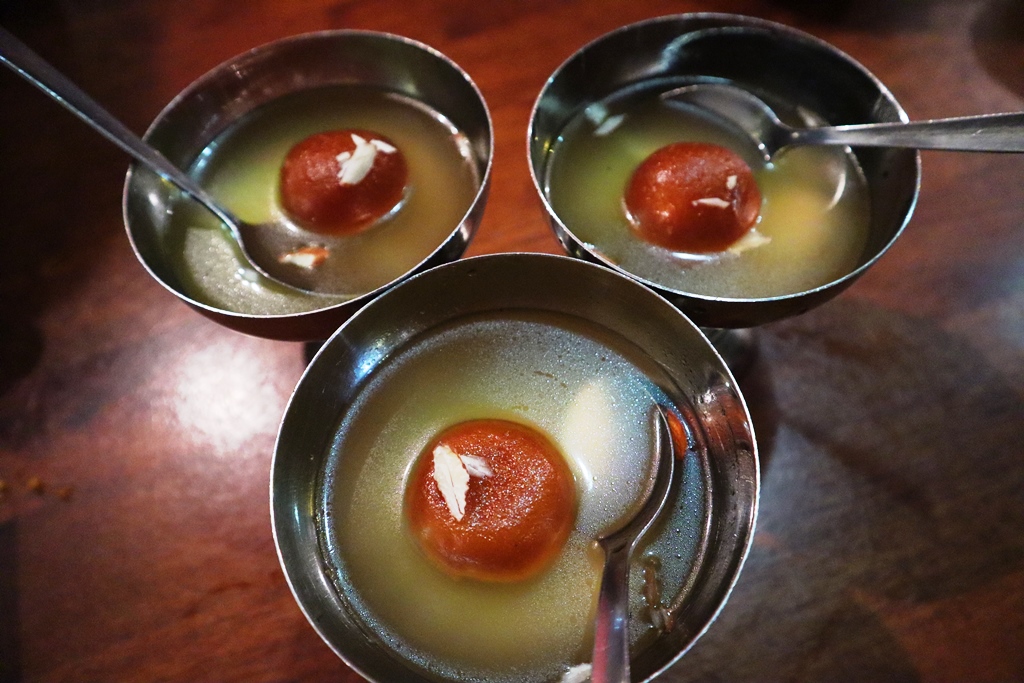 When we were finally sated, we called for several portions of Gulab Jamun; the perfect ending to any Indian feast. Storied to also have originated from India's Mughal Empire, this sweet deep-fried dough ball was believed to have come from Central Asian Turkic invaders who brought it to India. It is also rumored to be "accidentally" developed by Shah Jahan's own personal royal chef; such a simple and delightful dessert with a long and complex history.
With such a tapestry of fine art, great service, and a menu to appease all kinds of cravings, dining at Passage Thru' India is as immersive as it gets.
*CMCO hours apply for all deliveries and takeaway items. Find updated information on Passage Thru' India's Facebook and Instagram handles. You can also order online via their Facebook account. 
Location and details
Address: Passage Thru' India
No. 4, Jalan Delima
Off Jalan Bukit Bintang
55100 Kuala Lumpur
Hours: Monday to Saturday 11:30am – 2:45pm, 6:30 – 10:30pm,
Sundays 11:30am – 2:45pm, 6 – 10:30pm
Tel: +603 2145 0366/+6014 259 7300
Email: [email protected]
Web: www.passagethruindia.com