Define:food at The Boulevard, Mid Valley: Restaurant review
Define:food translates into a meaningful interpretation of fun, casual dining, with restaurateur Ryan Yeoh and chef Malcolm Goh articulating a confident spin on mainly Western crowd-rousers – if you're a fan of pastas, burgers, salads, soups and steakhouse fare, here are fresh, contemporary renditions that do justice to the classics.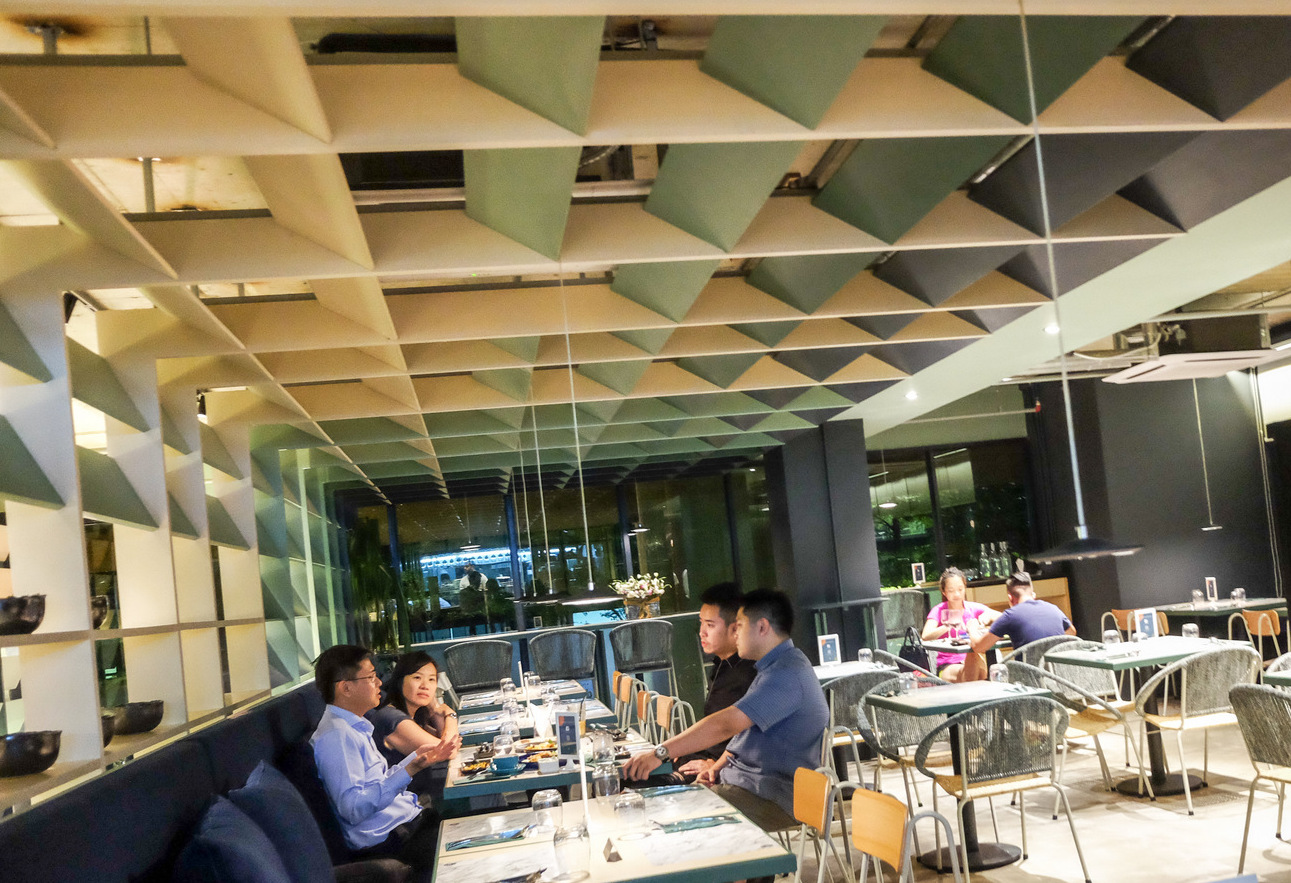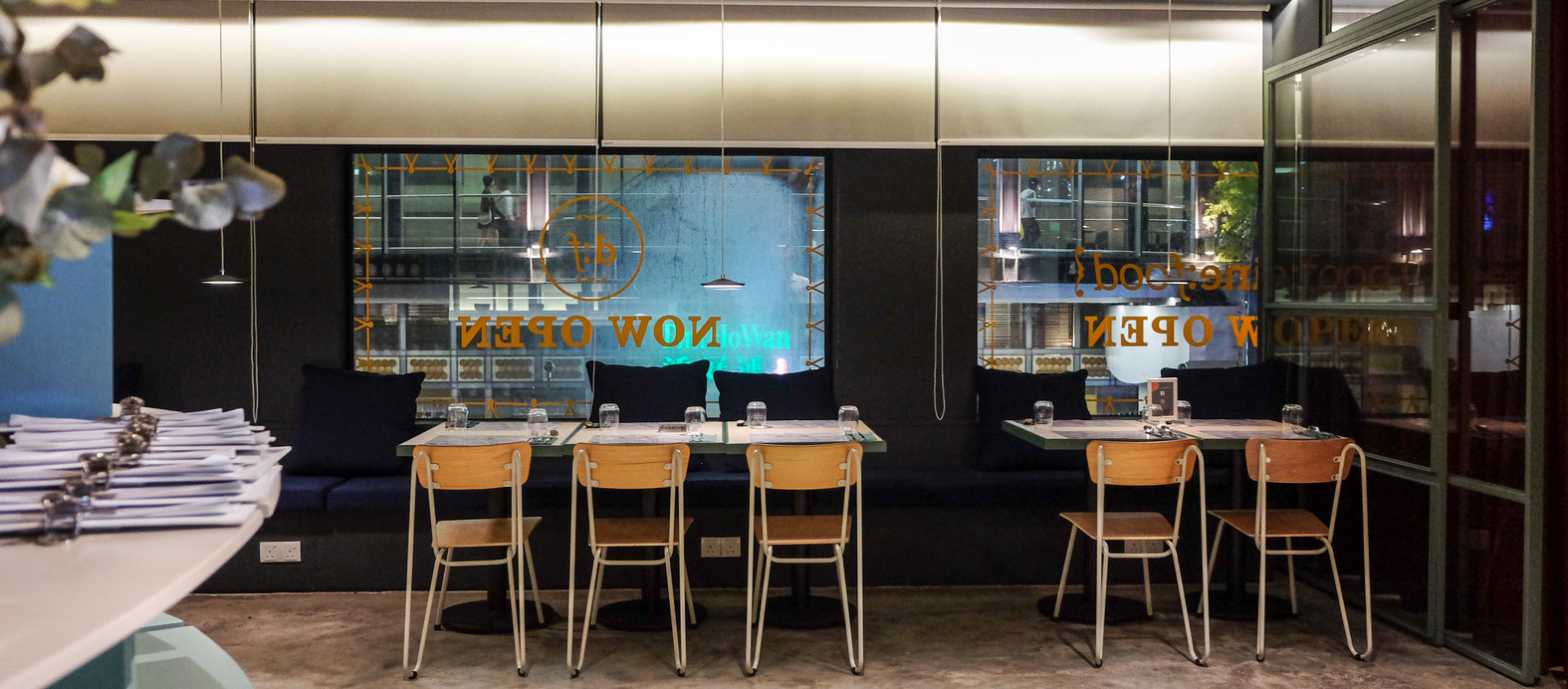 Starters, soups, and salads
A meal here should start with the Atlantic crab cakes, hand-breaded to an exemplary crunch, filled completely with fleshy, flavoursome crab meat, balanced with macerated mangoes and a citrus yoghurt swirl – the most satisfying crab cakes we've had in recent memory (RM48).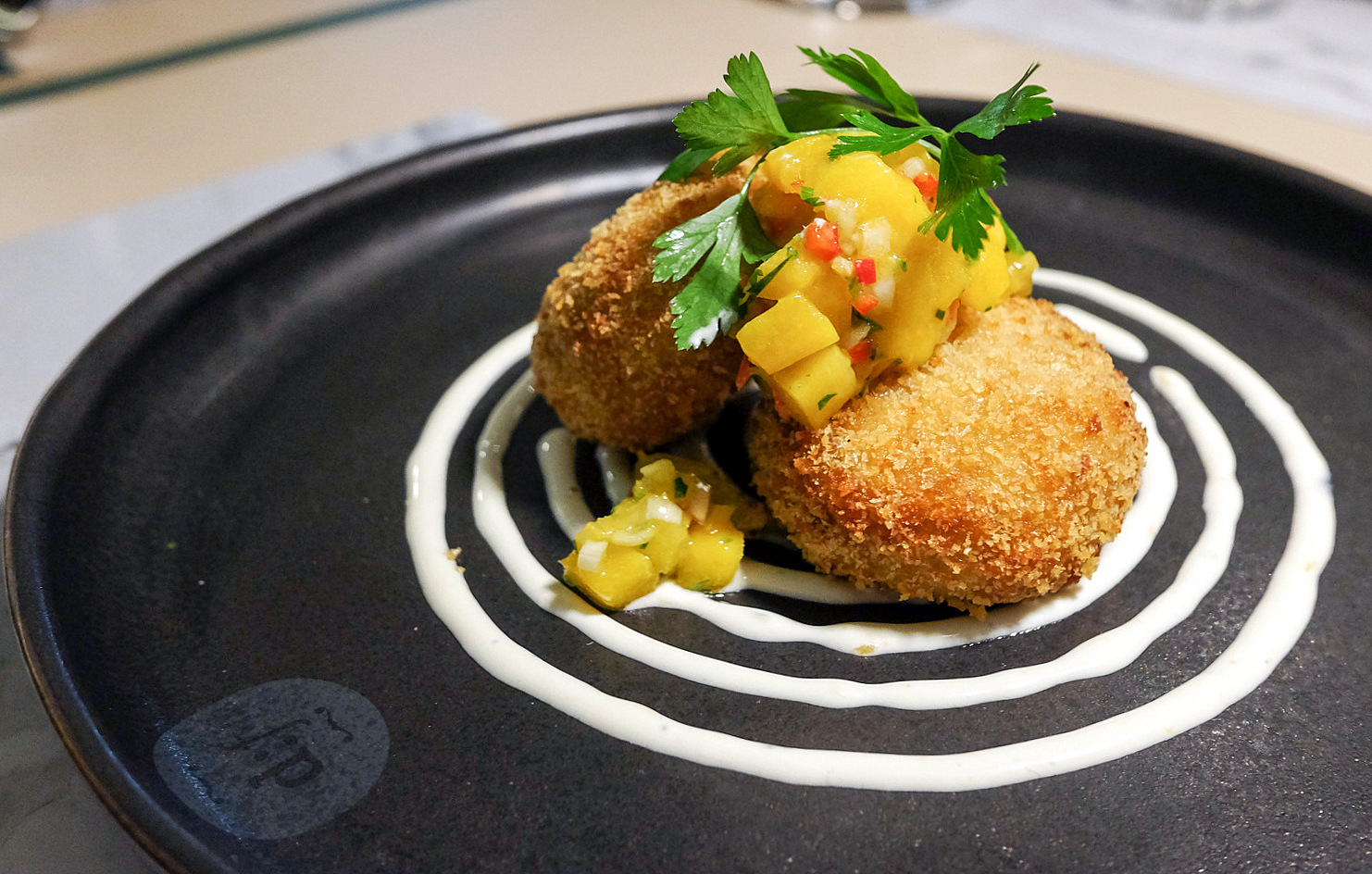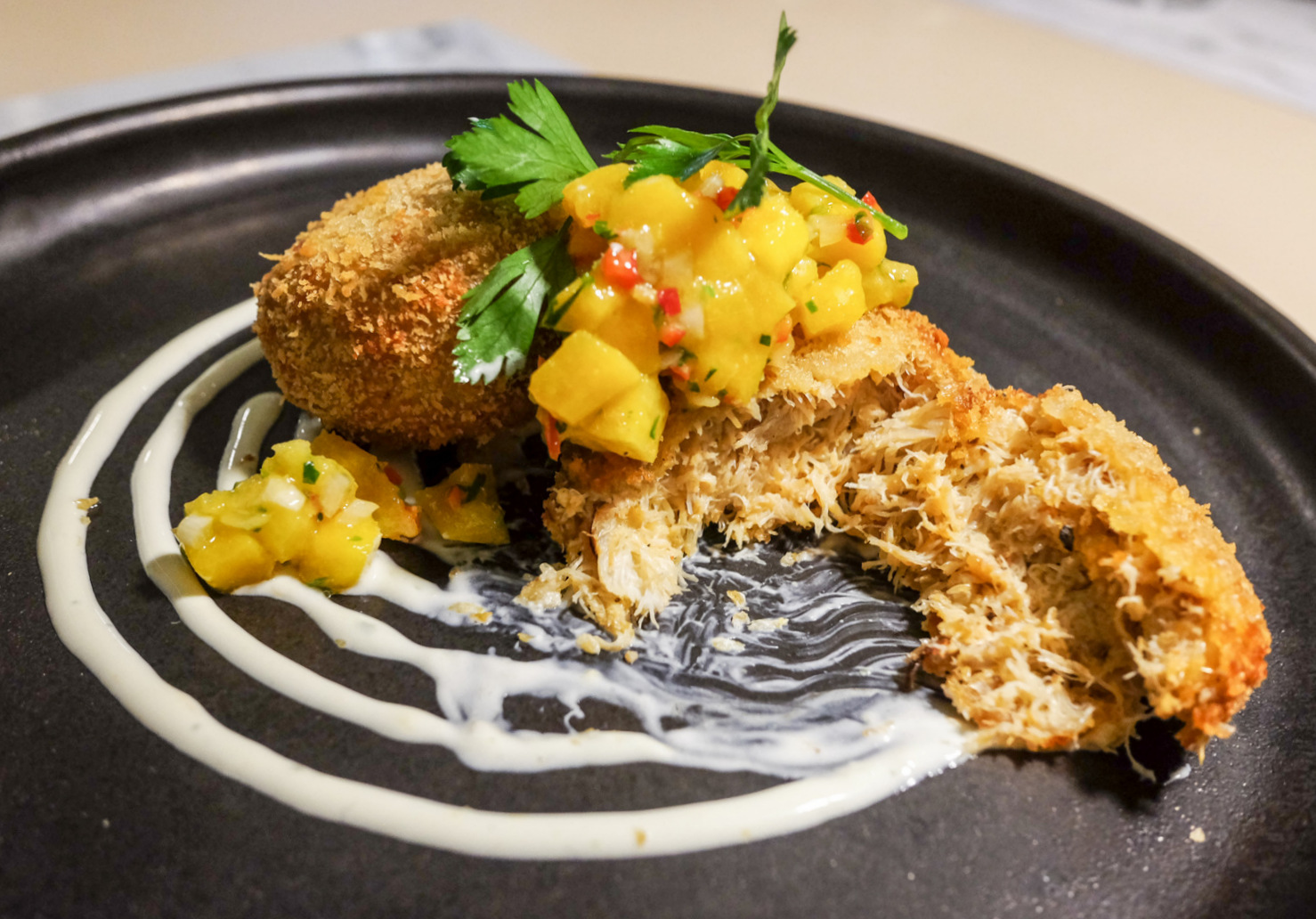 The mixed salad also leaves a positive impression, with a bountiful harvest of confit cherry tomatoes, quail eggs and kalamata olives complemented by some great six-hour-cured gravlax, tossed in a light anchovy dressing (RM21 for the salad, RM15 for the salmon add-on).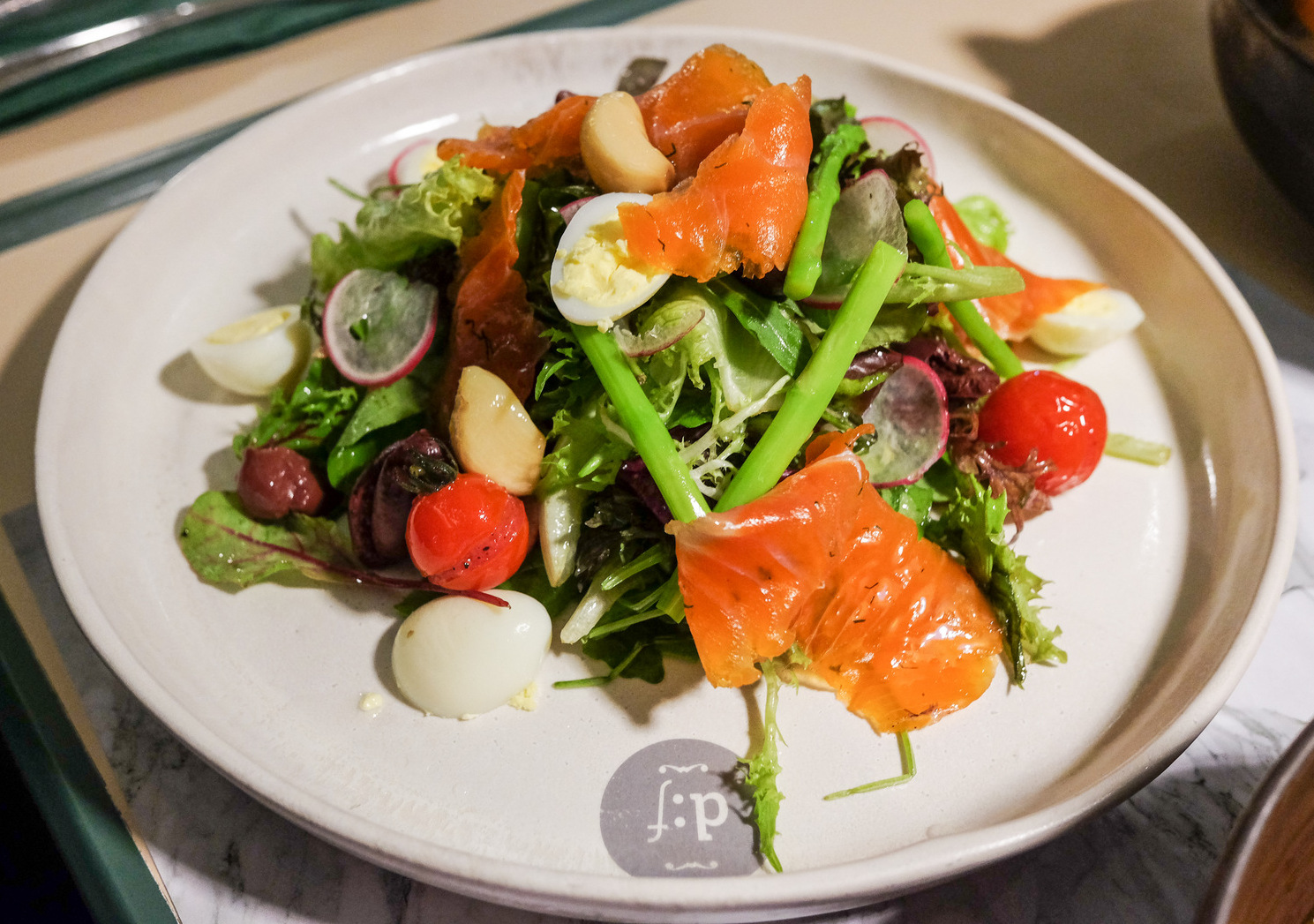 Even familiar staples like mushroom or tomato soup (RM18 each) are thoughtfully tackled – the former is aromatic with cepes dust and truffle oil, served with mascarpone and house-baked rustic garlic bread, while the latter is textured with pesto genovese and basil foam, bolstered by the crunch of a parmesan grissini.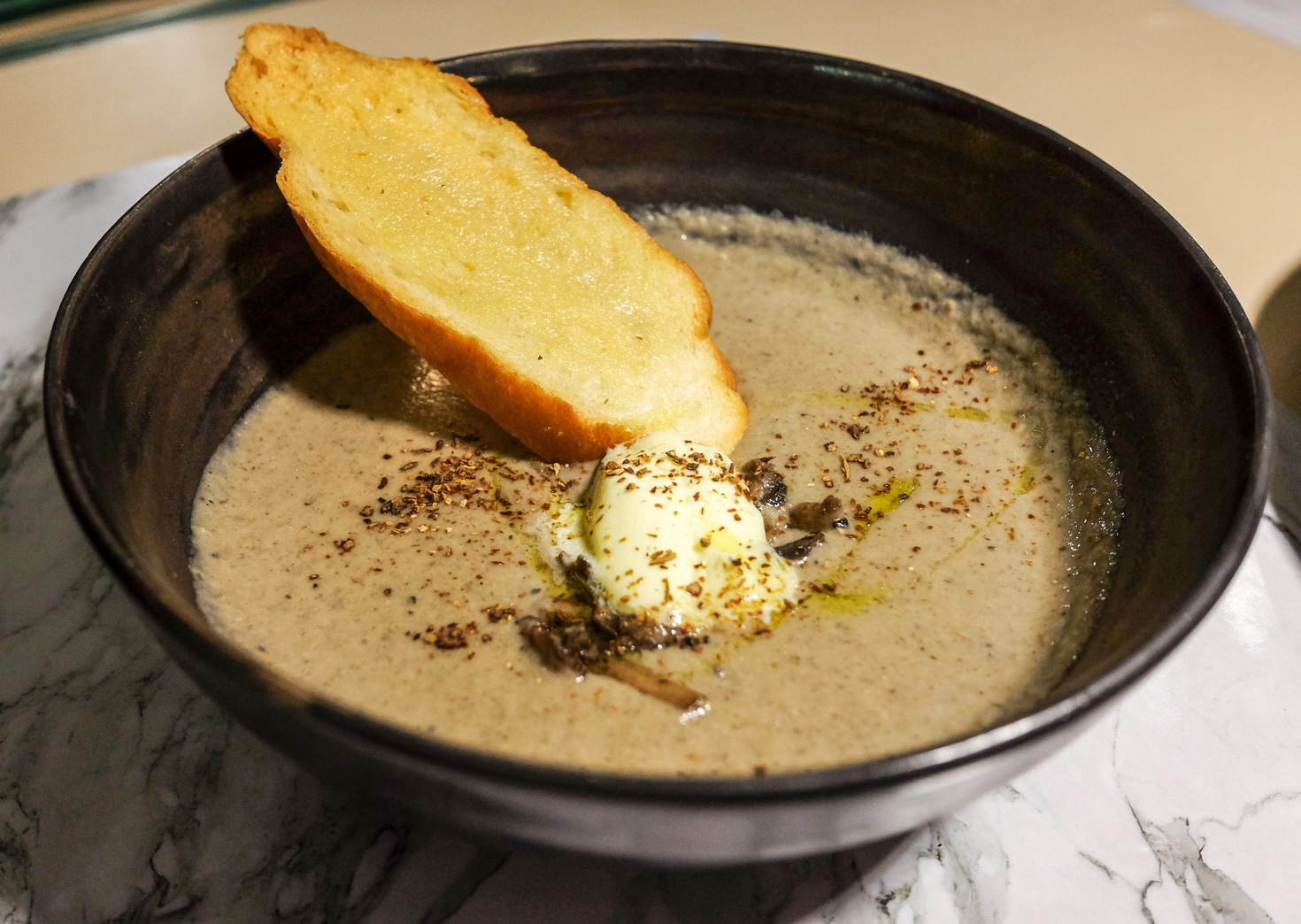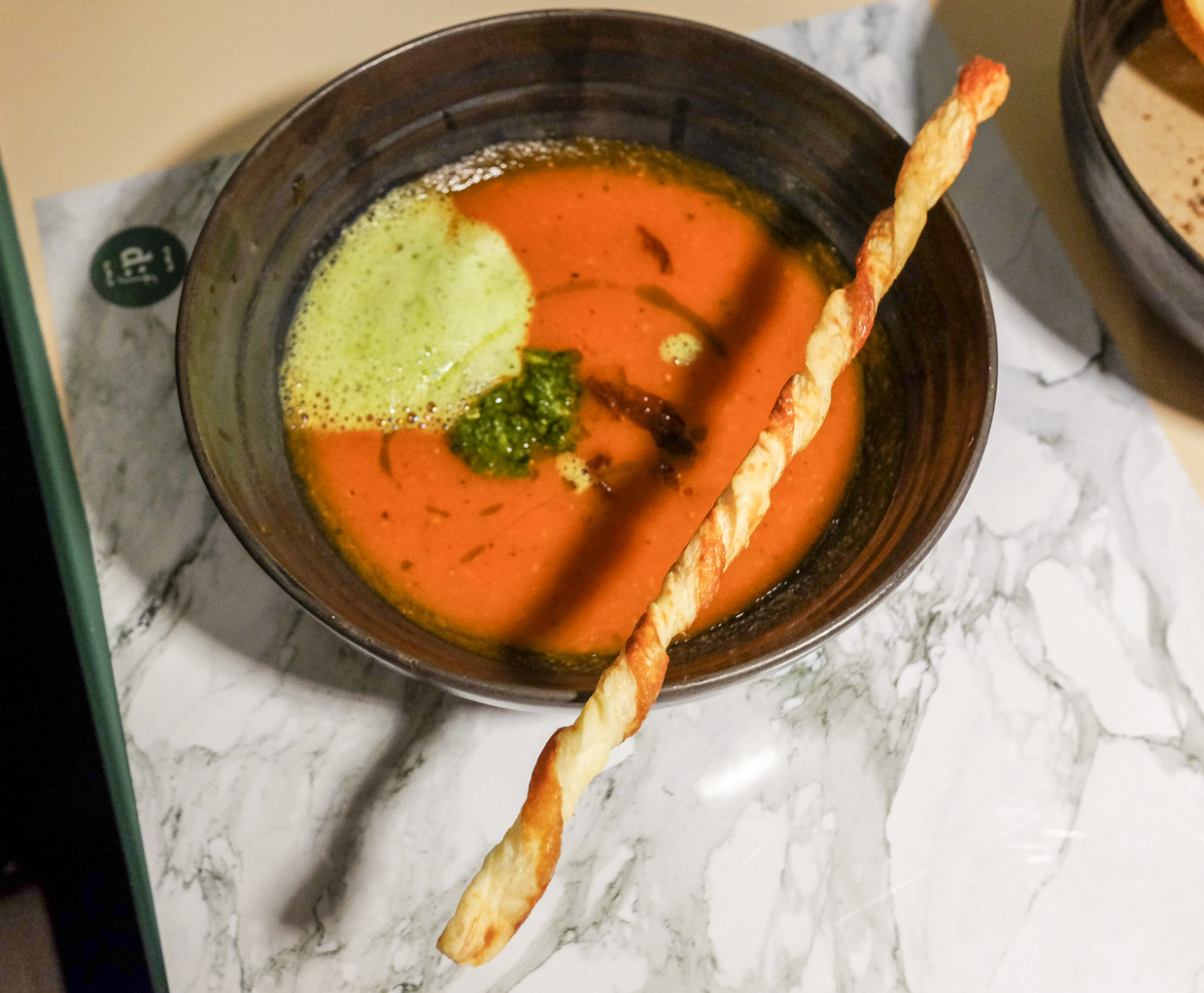 Main course
Define:food's duck confit merits special mention, nailing the right sort of crisp-skinned, savoury succulence that supersedes stringy, sodium-overloaded versions. The accompaniments all reinforce the pleasure factor, from the perfectly wobbly poached egg, sauteed potatoes and kitchen-crafted cranberry jam to the thick, creamy foie gras (RM42 for the duck, RM37 for the liver).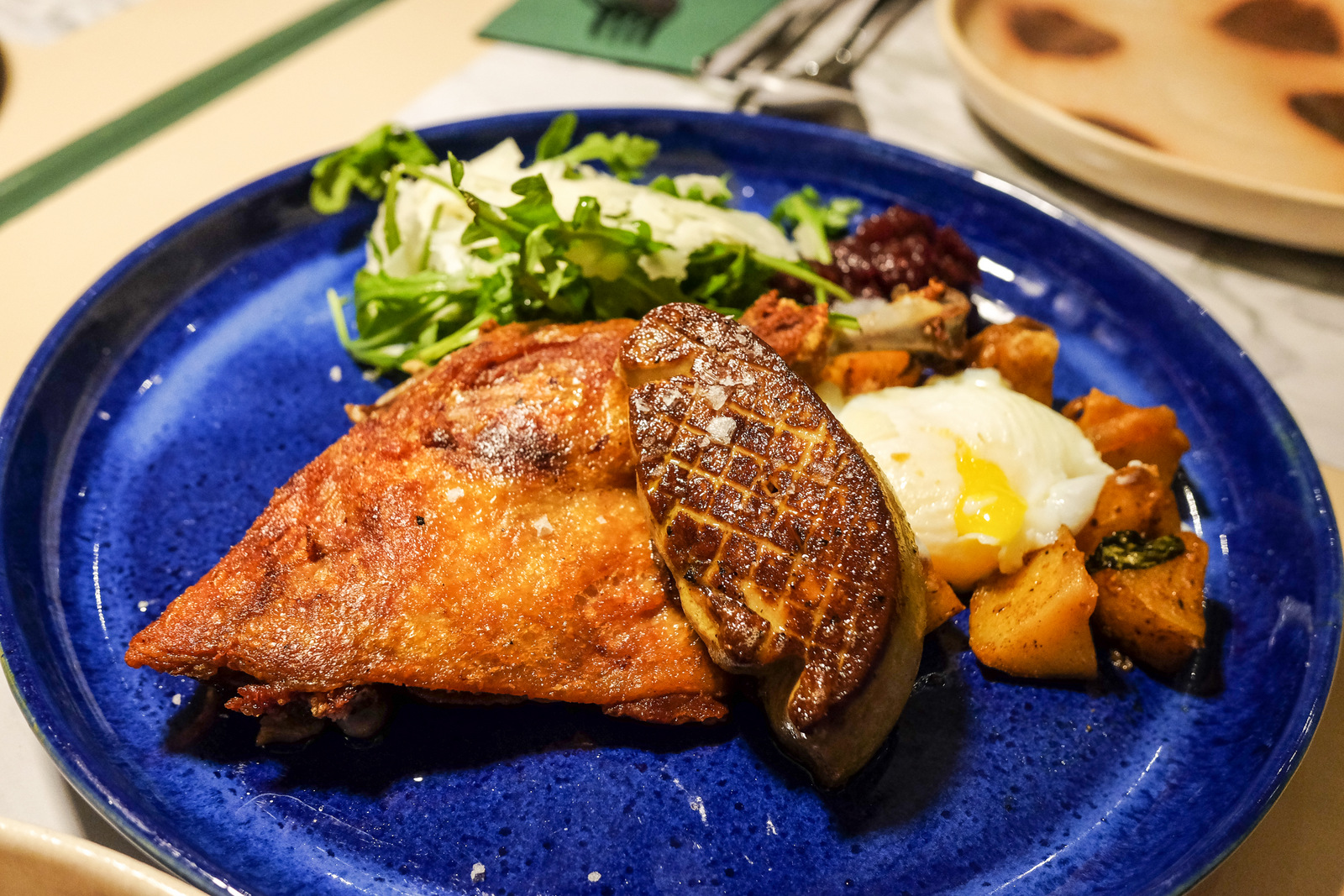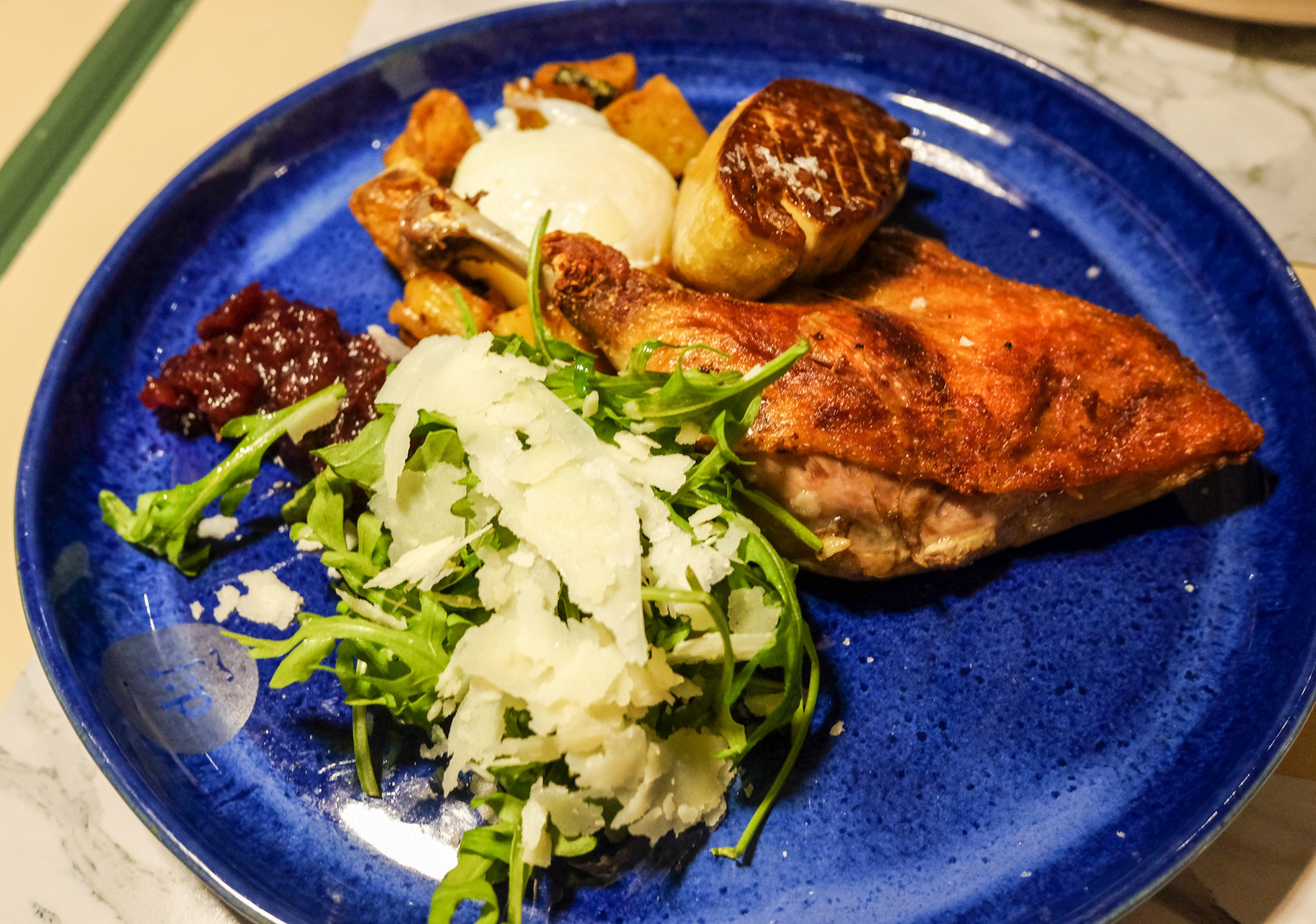 Chef Malcolm and his team take legitimate pride in their beef too – the DF Wagyu Cheese Burger (RM42) is a juicy behemoth, boasting a 100 percent Wagyu patty (ideally prepared medium-rare), sharp cheddar, tomatoes and lettuce, piled on with ultra-addictive duck bacon that packs a firm, crackling-like bite, bolstered by a memorably sweetish resonance; note that even the BBQ ketchup on the side is house-made.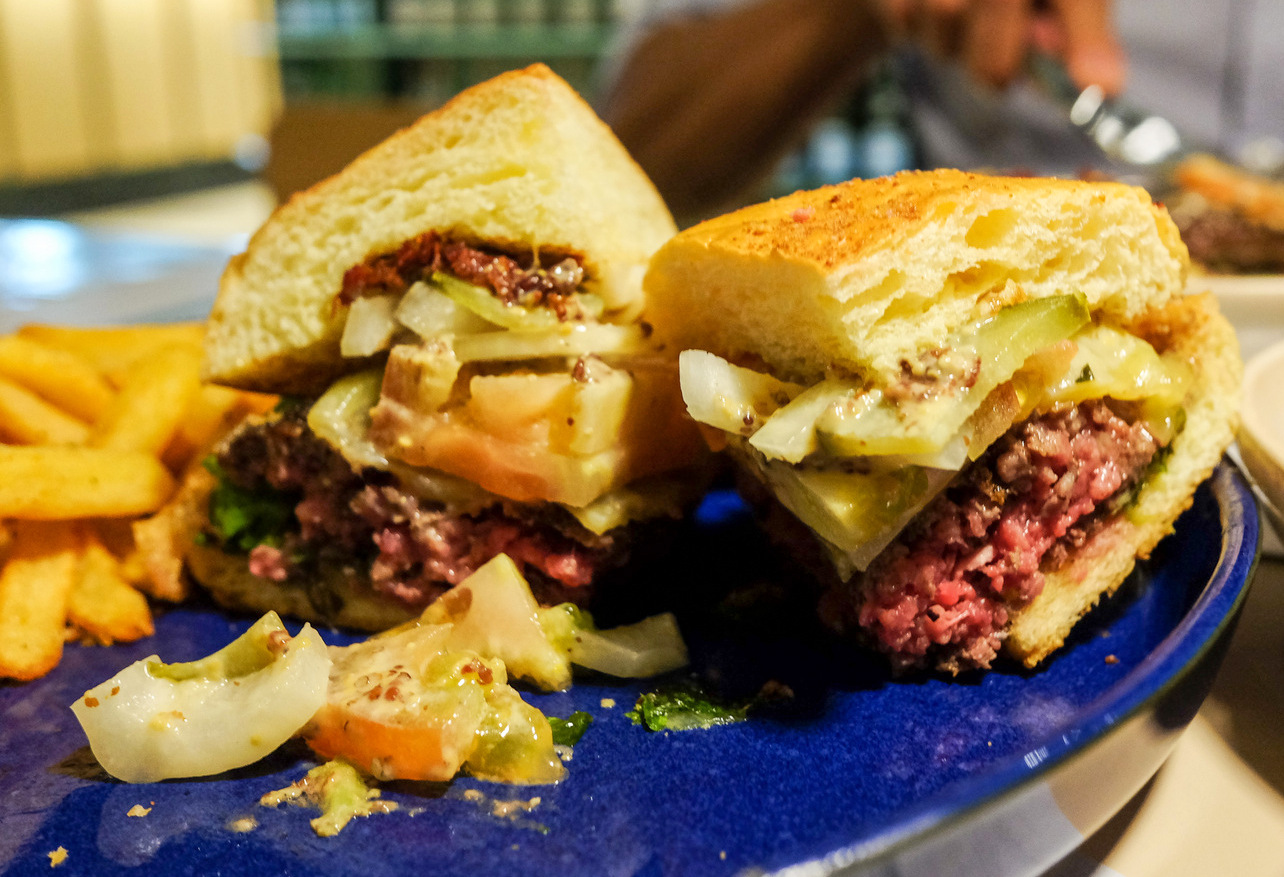 The Beef Wellington is also irreproachably executed, with luscious cuts of tenderloin concealed in puff pastry with mushroom duxelles and a helping of truffle gravy – a possible treat to consider for Christmas (RM88). All the food is served on hand-constructed stoneware made in Malacca, each bearing Define:food's distinctive logo.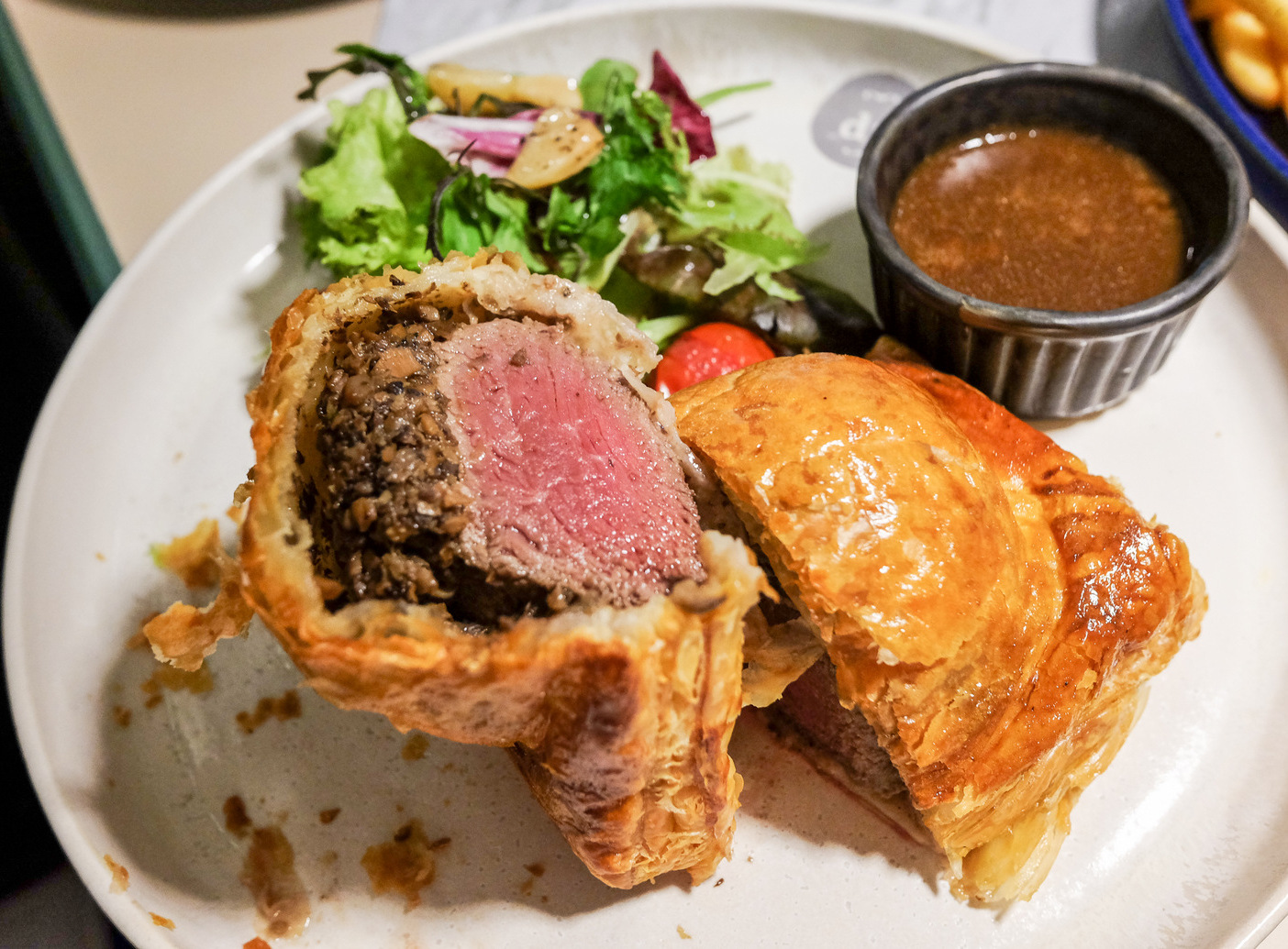 Italian fare
Define:food's Italian repertoire bears a bit of intrigue too – pappardelle takes on Asian accents with the oceanic flourishes of honey soy-glazed perch and dried chilli shrimp in a mellow ginger crustacean broth (RM35); spaghetti alla genovese is coated with a rich, deep pesto sauce (RM21; add RM15 for the 'rangup' smoked duck); and the seafood risotto, with tiger prawns, calamari rings and Pacific clams swamped in tomato fondue, is recommended for patrons who enjoy tangy top notes (RM48).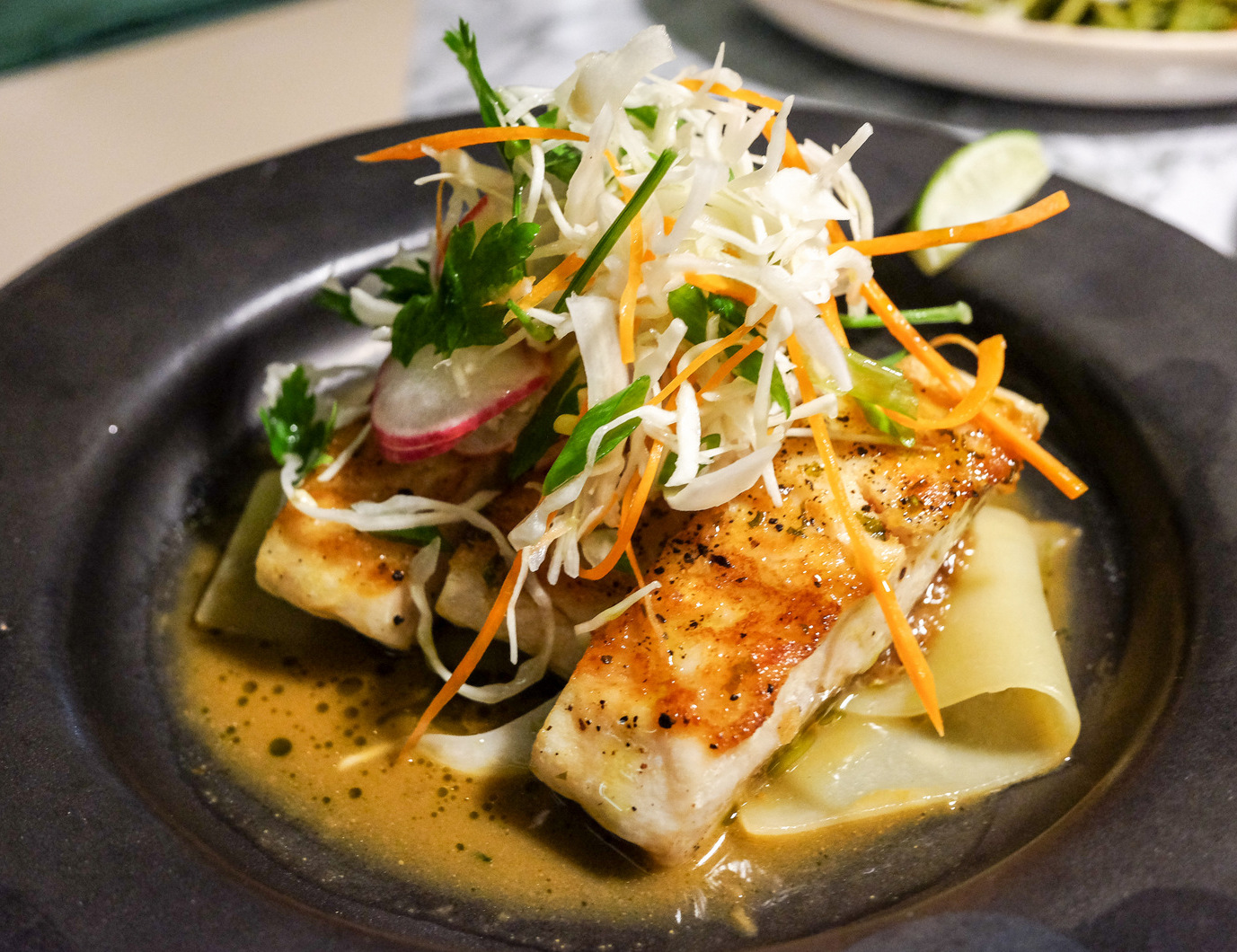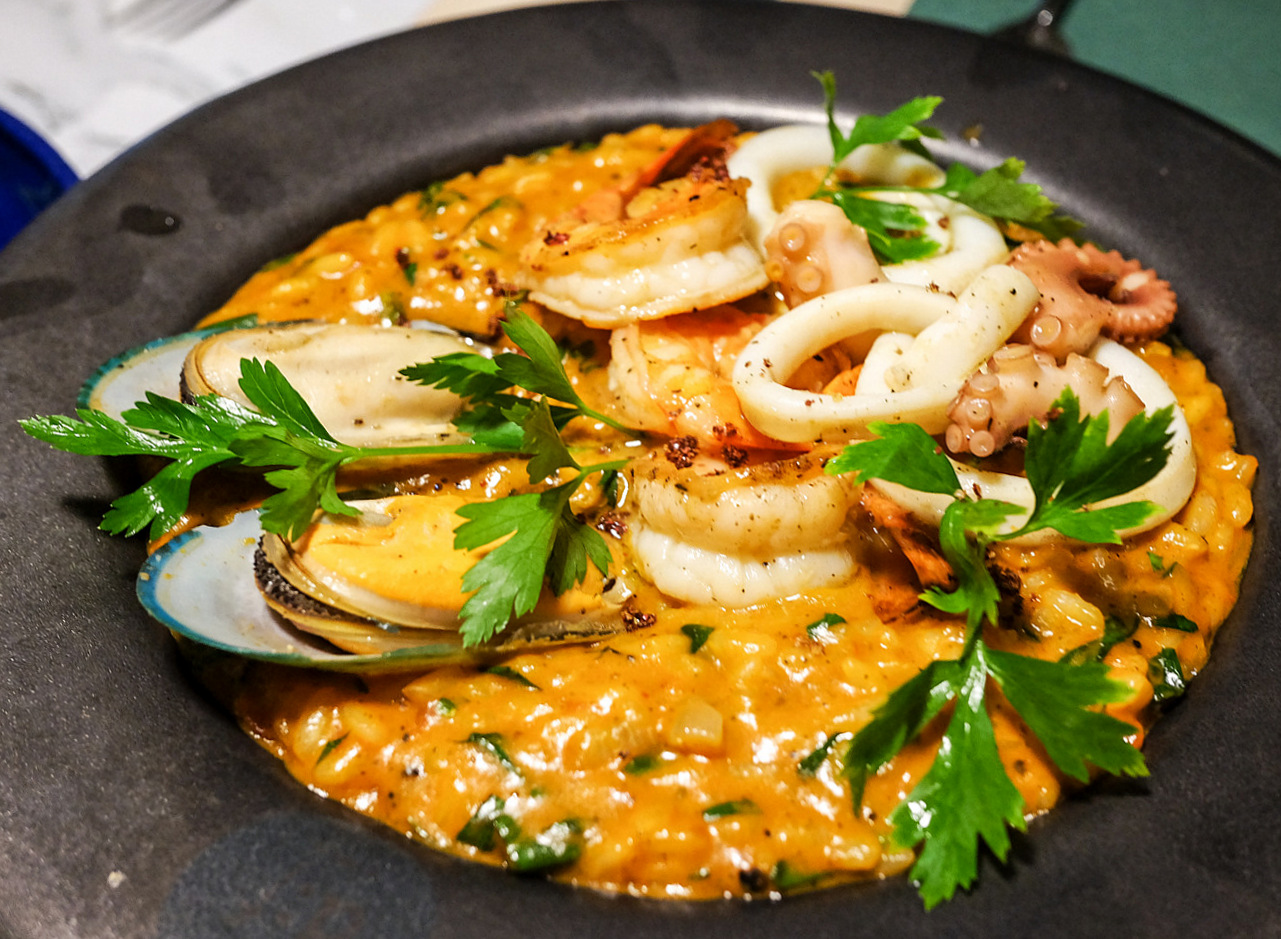 Desserts
There are five plated desserts on Define:food's menu, all tempting enough in their own right that we couldn't resist ordering one of each. Beneath the soft browned spiky meringue of the Bombe Alaska lies the Malaysian flavours of pandan coconut ice cream and kaya jam (RM30); local pisang goreng is also accompanied by traditional flavours in the form of jackfruit jam, coconut pulut and teh tarik ice cream (RM19).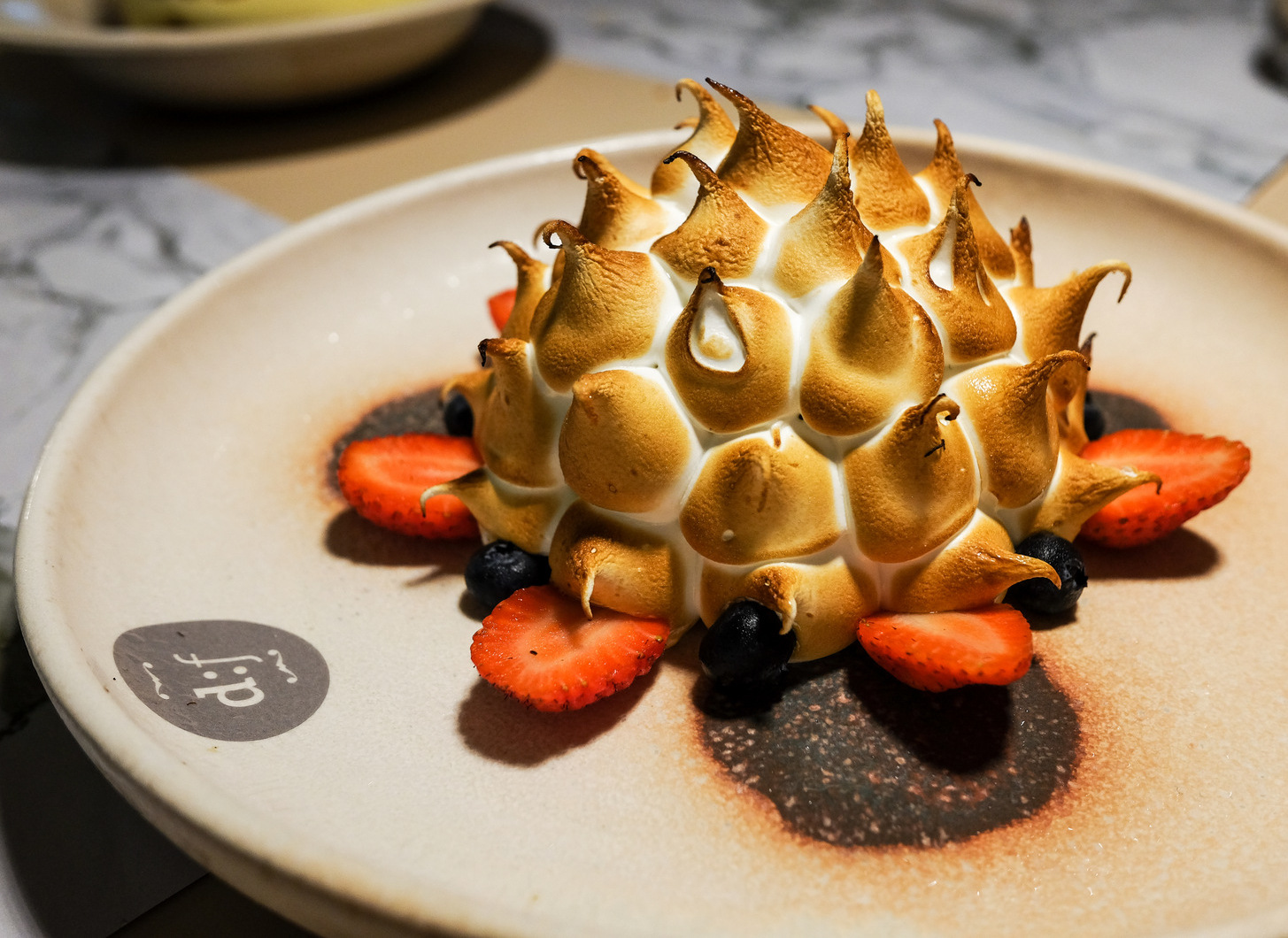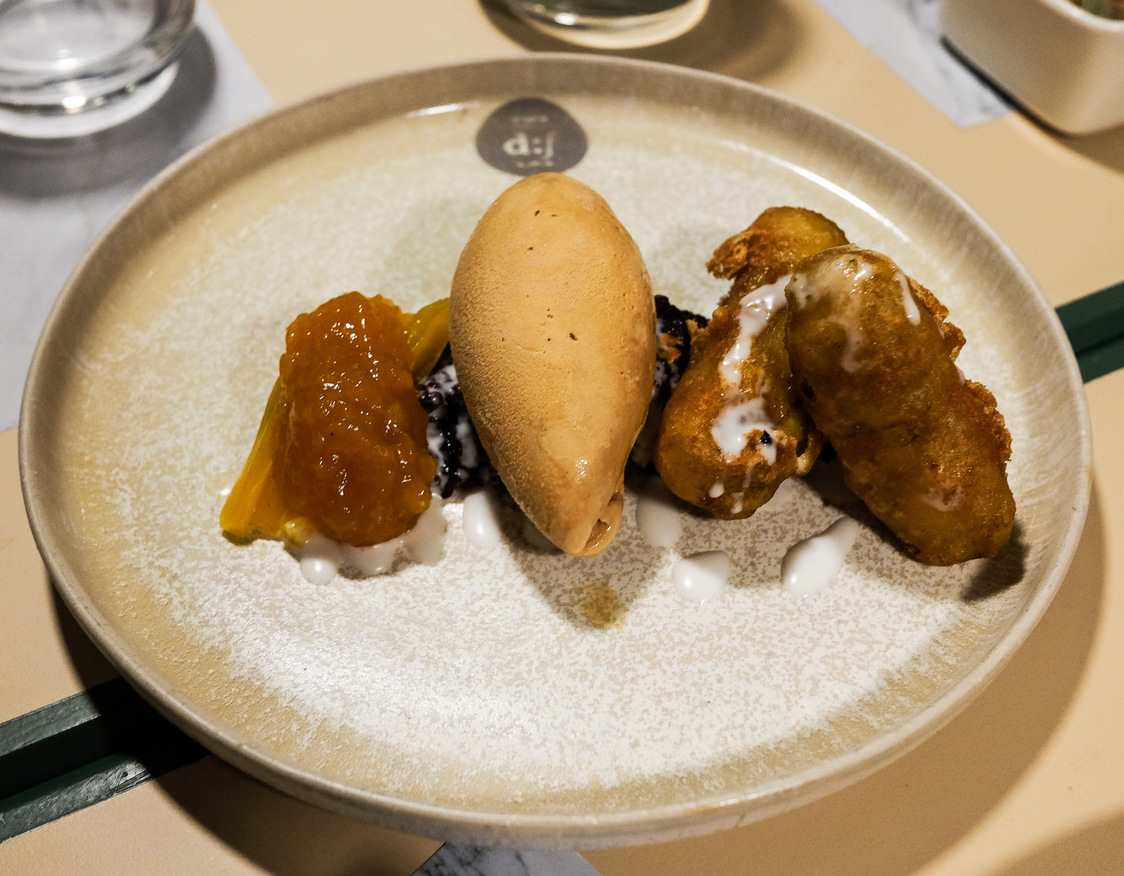 Other recognisable standards that get a modern makeover include the apple feuille de brick with dragee, salted caramel and lovely Horlicks ice cream (RM22), tiramisu 'kopi kau' with sharp tones of black coffee in a jar (RM23), and a dark chocolate dome melted down at the table with creme anglaise, served with torn walnut brownie morsels, pop rocks, salted banana caramel and dense, smooth peanut butter ice cream (RM36).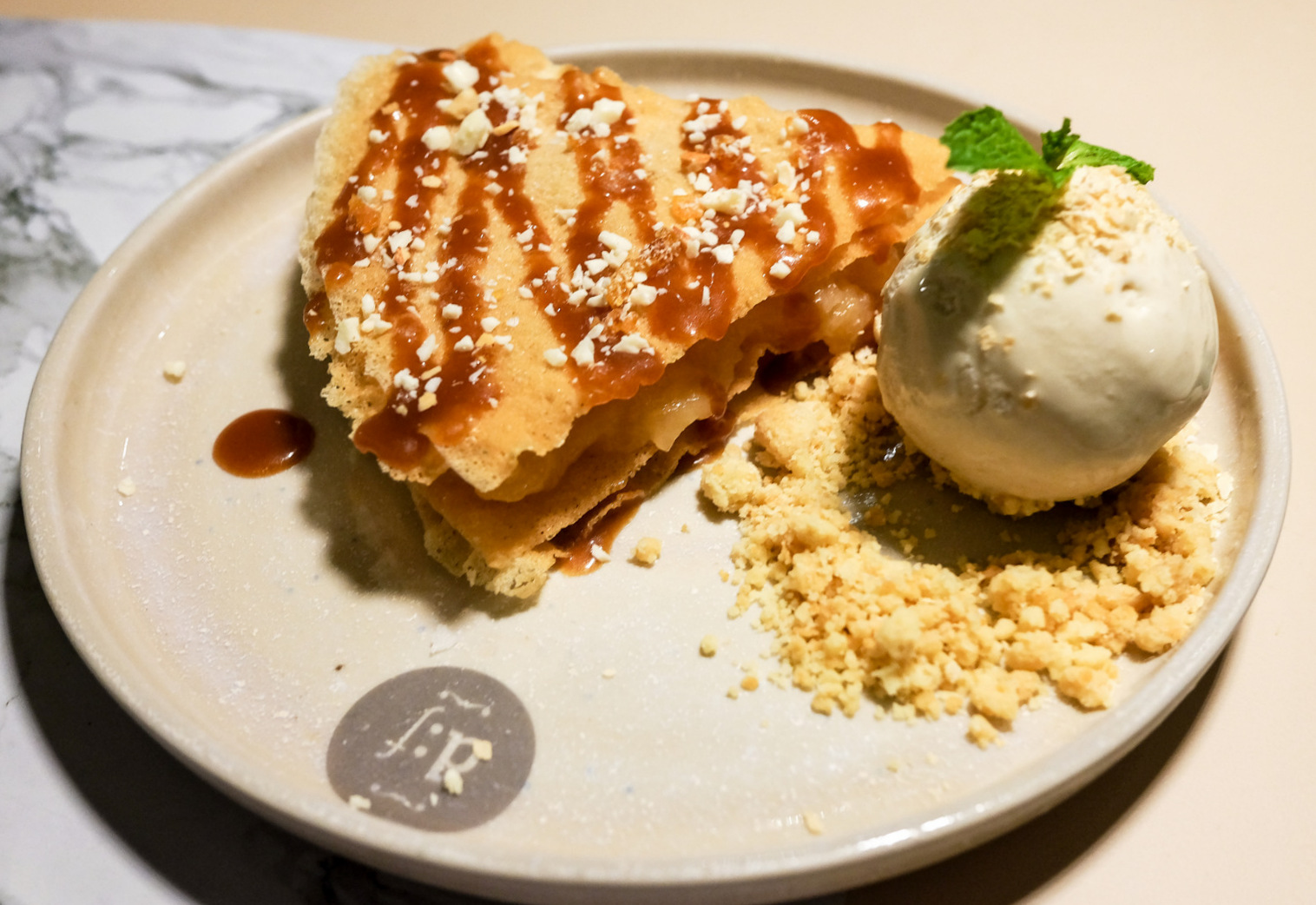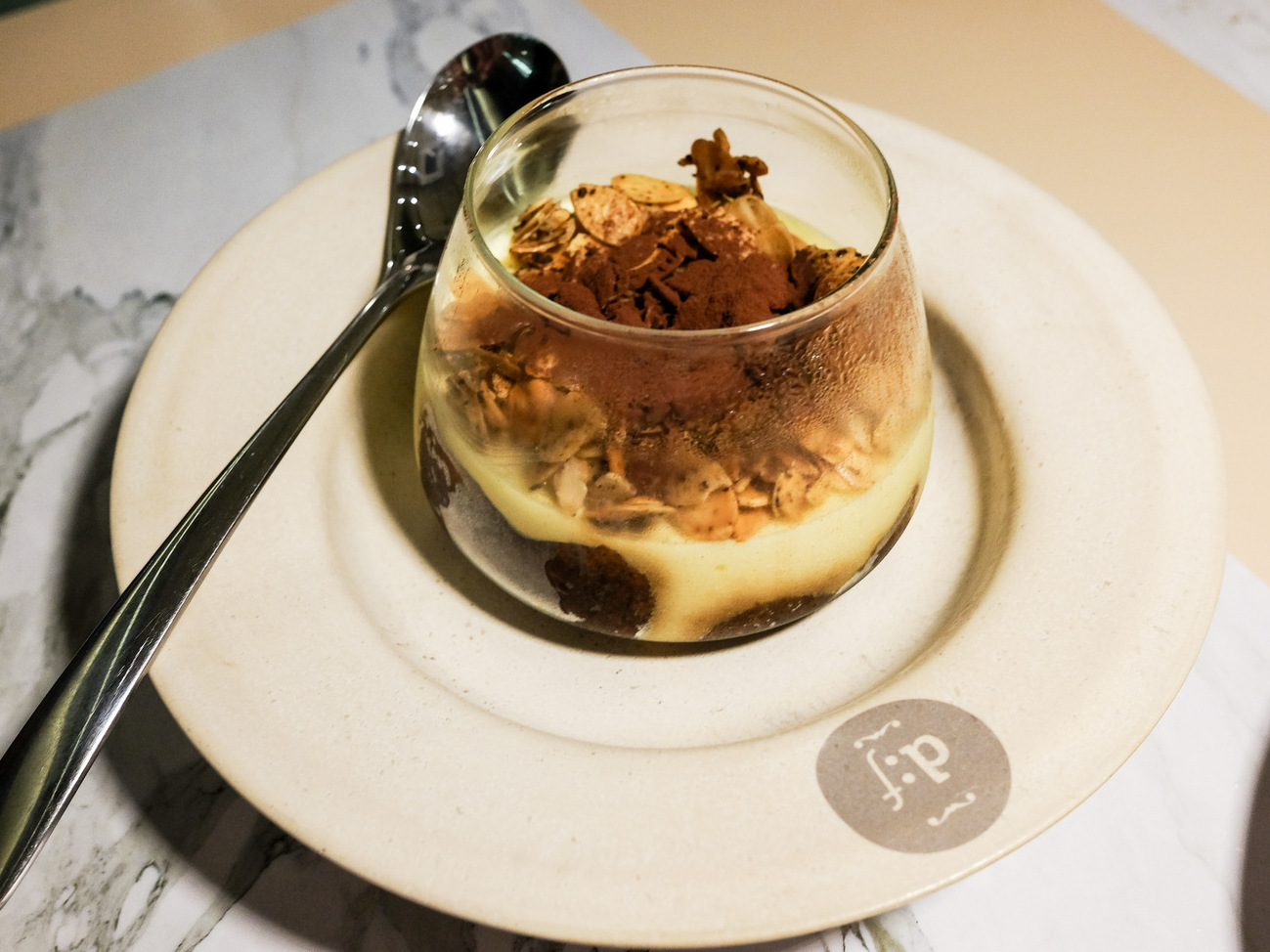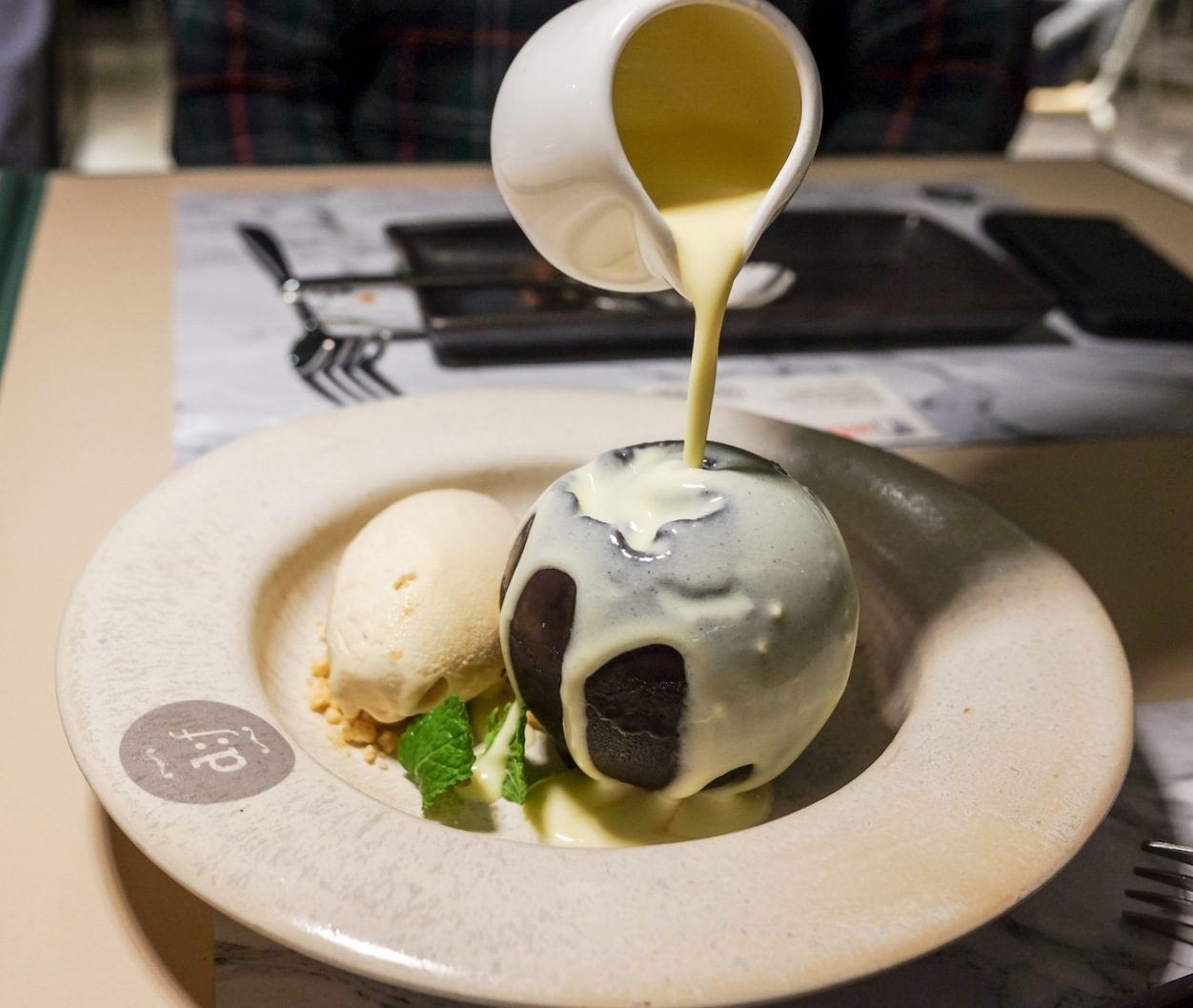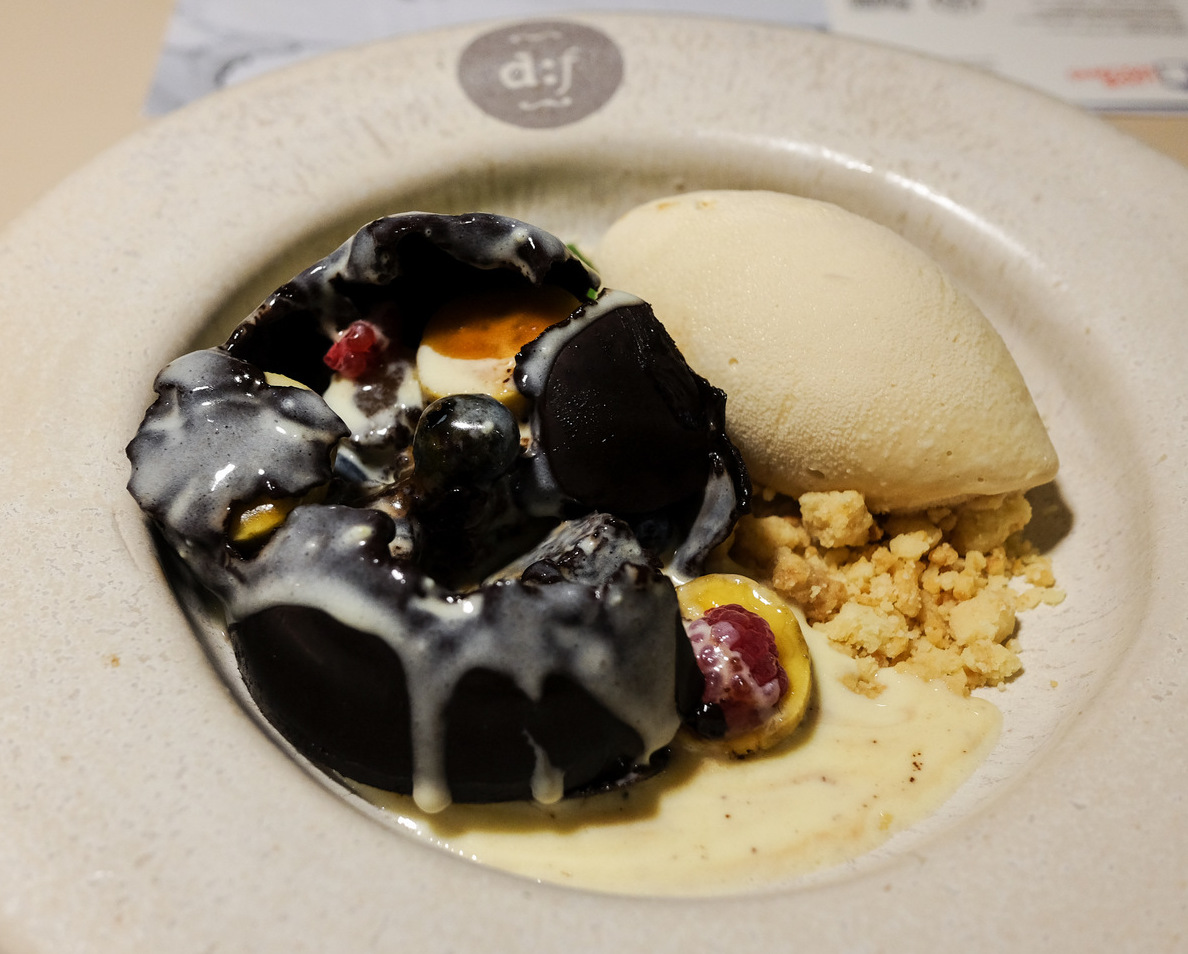 Wine
We're looking forward to next month, when Define:food's bar section will open, with specialty cocktails waiting in the wings, but for now, the restaurant has a very respectable wine list, with most bottles clocking in below RM200. Many thanks to the Define:food team for having us here.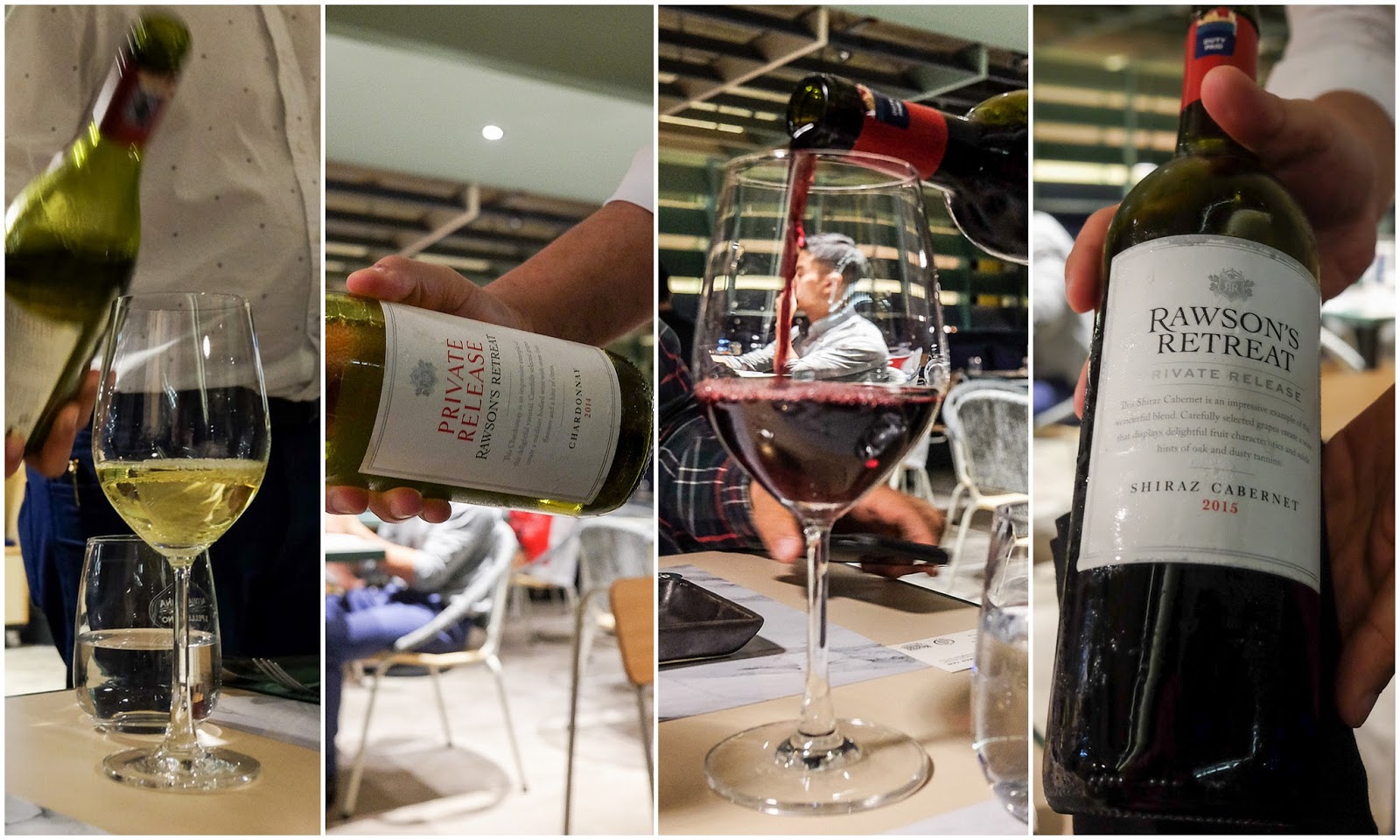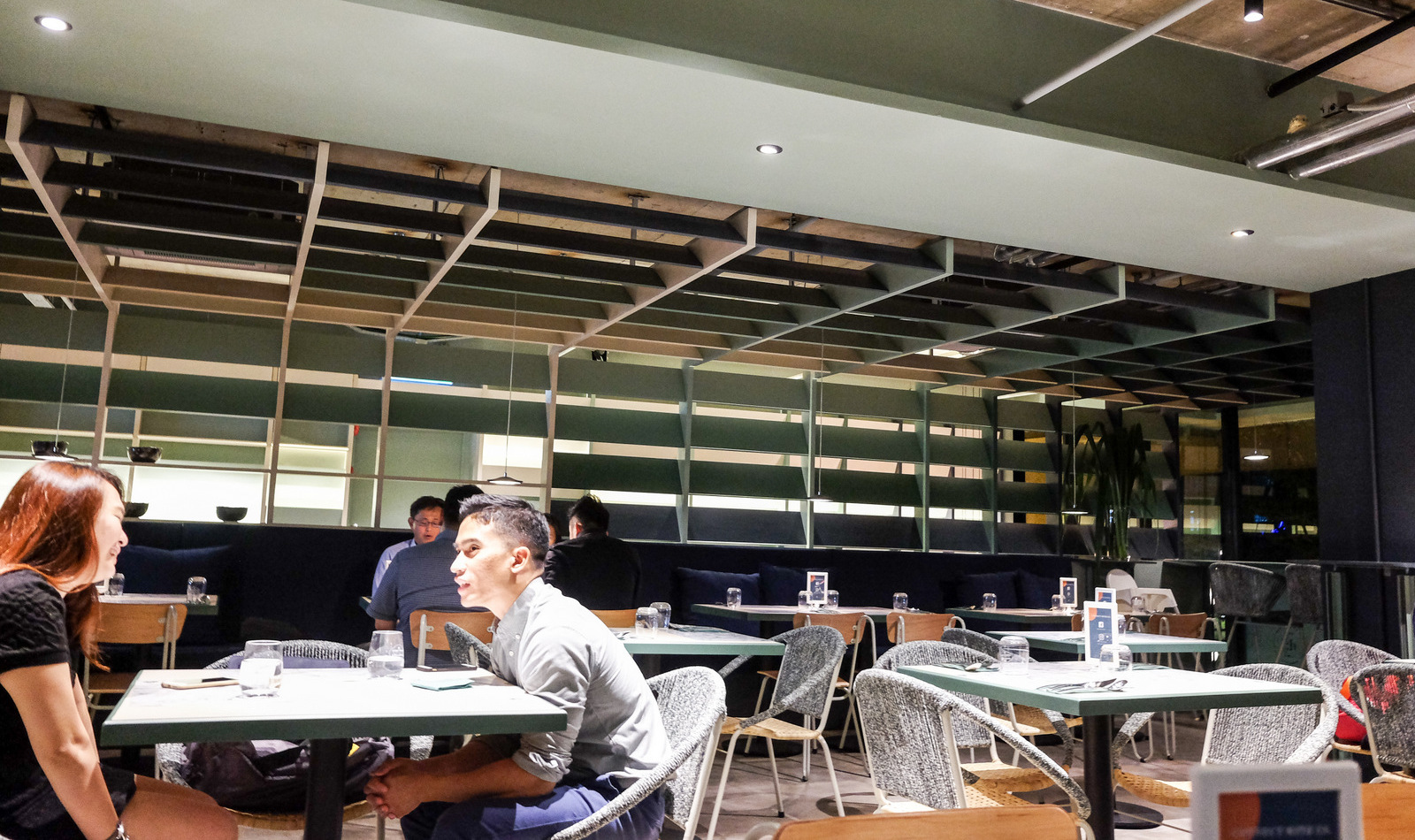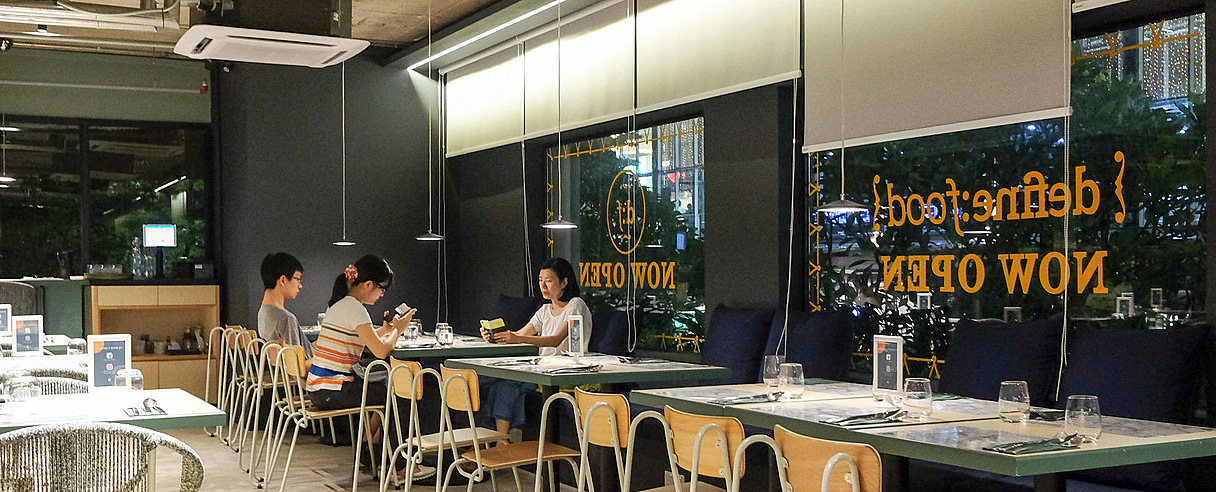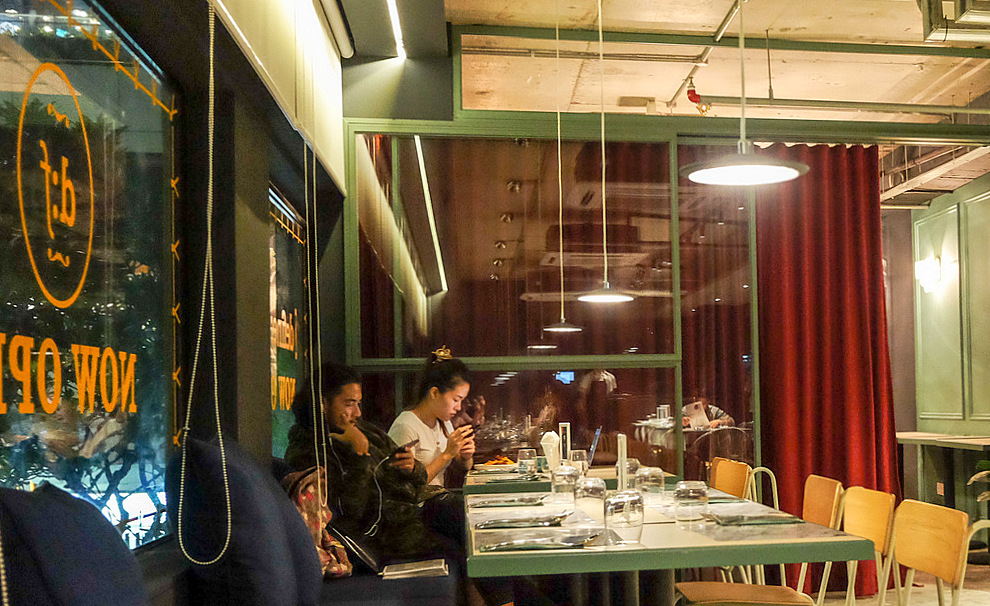 Location & Details
Define Food at Mid Valley Boulevard
29-1,Level 1, Signature Offices, The Boulevard, Mid Valley City, Kuala Lumpur.
Daily, 10.30am-10.30pm.
Tel:  +6016-901-4024
Find: View directory for Define:food here