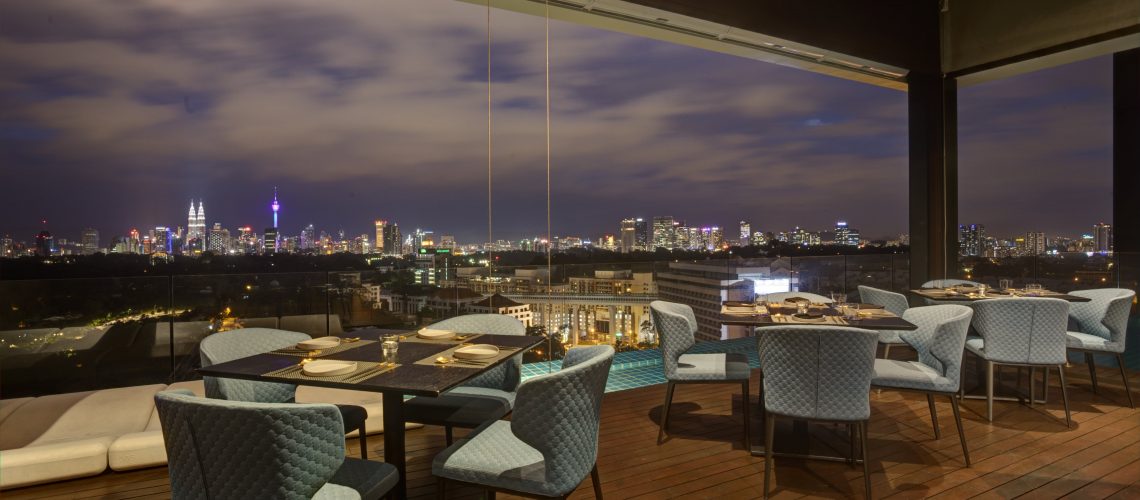 The word 'Damansara' often appears in the name of districts around KL, probably because Damansara Heights has become such a well-known, prestigious neighbourhood that other areas hope to capture some of its exclusivity, Despite being essentially a residential neighbourhood, or maybe because of it, it is home to some excellent F&B outlets. The main business area Plaza Damansara has become a popular destination for food lovers and those looking for a friendly watering hole.
We have also included two neighbouring areas in this guide. Medan Damansara may be a small area on the map but it does offer an impressive mix of F&B outlets and can easily be accessed from Damansara Link section of the Sprint Highway. The other area we have included is the, all new, Damansara Town Centre where nearly all the original buildings have been demolished and many new ones are appearing. DC Mall and adjoining Sofitel Hotel are home to a number of excellent F&B outlets and new ones are being added weekly so some may not appear in this issue of the guide, but will of course be added in the next update in six month's time.
Check out the "Articles" for some interesting stories about Damansara Heights – its history as well as some food reviews of the outlets. You can also read what people who live, work and visit there have to say about this up-market area.
If you prefer to read stories in more traditional magazine format you can read our Online E-magazine which has all the stories plus more information about some of the outlets.
Also be sure to vote for your favourite place in the EatDrink "Awards". You may win some cash prizes.