Crème De La Crème's Artisanal Ice Cream: Snapshot
Even the best aficionados of dessert-lovers in Malaysia have not had artisanal ice cream this good! Crème De La Crème (also known as CDLC) are locked and loaded to take the Damansara Uptown scene by storm with their hand-made ice cream.
With 18 uniquely and painstakingly crafted-to-perfection flavours catering to both familiarly international and nostalgically local tastes, satisfy your adventurous streak and perfect your Instagram feed with their guaranteed irresistible confections.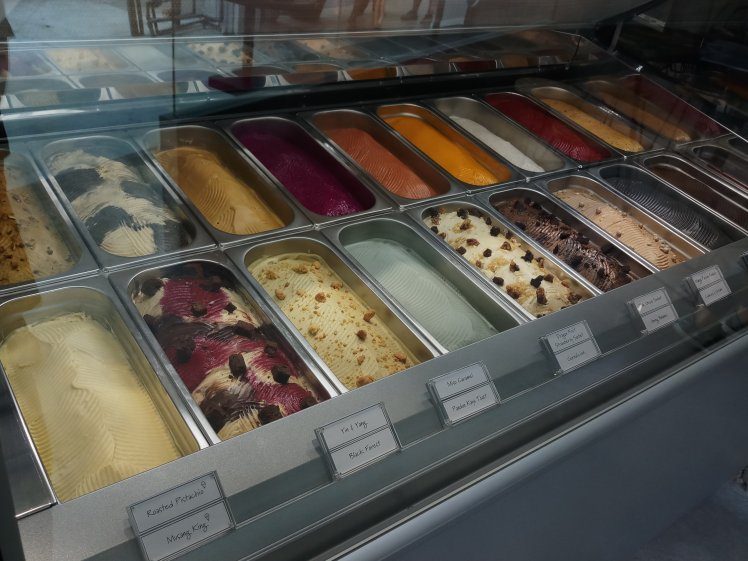 The brains behind these flavours and designs are an all-Malaysian team of pastry chefs who possess top-notch innovation and creativity following training and work under renowned celebrity dessert master Christy Tania. United under ice cream connoisseur Lio Lim, the collective love of ice cream and ice cream cakes has been given only the best attention it deserves.
To kick off the tasting session, we were treated to miniature scoops of their Dragon Fruit Strawberry and Barley Lime sorbet. These little delights were served in blocks resembling clean cut ice for a fantastic presentation.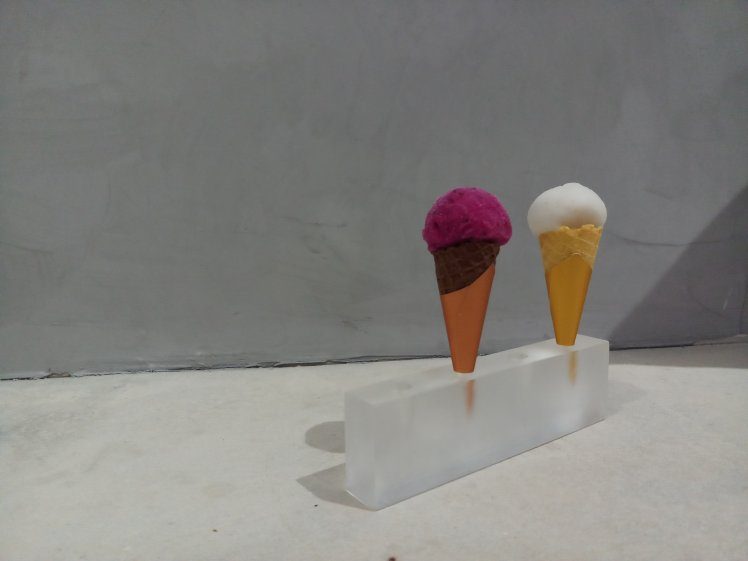 Next in the degustation line were a suprisingly local flavour–the Limau Assam, followed by what we can only describe as the complete reinvention of vanilla in the form of Madagascar Ash. The Limau Assam sorbet (what locals affectionately know as a popular kopitiam drink) proved excellent as a frozen treat, being both tangy and refreshing. Madagascar Ash, named for its derivative from finely-sourced Madagascar vanilla beans and coloured with bamboo charcoal promising sustainable organic byproducts, demonstrated the attention to even the finest of details in crafting Crème De La Crème's offerings.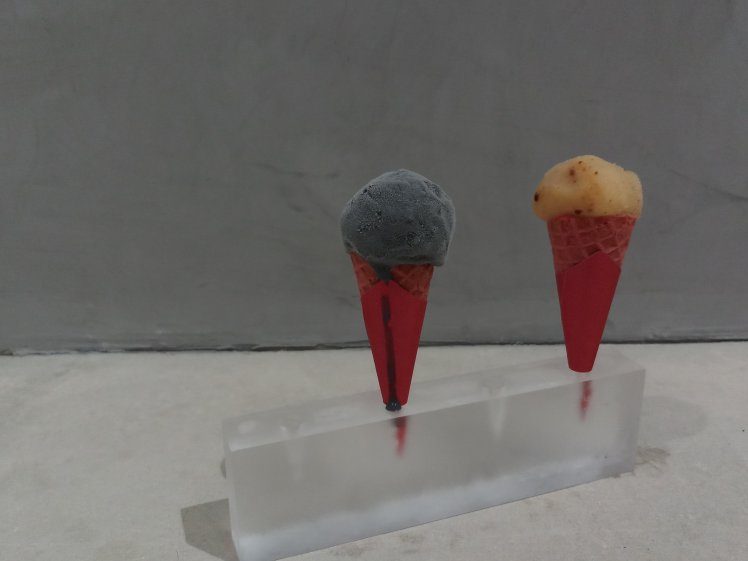 Another familiar name (but also given the touch of reinvention) of Cookies and Cream, here seen paired with their own concoction of cereal essence, aptly named Cerealicious, proves that ice cream for breakfast can be an entirely feasible notion!
Closing off their samples of scoop-able treats were their eccentric take on Pandan Kaya Toast and French Earl Grey Boba. Silence the skeptics and send bubble-tea lovers to cloud nine, for Crème De La Crème has championed these well-known flavours as their own!
After numerous testings, the team finally found the perfect blend of pandan, coconut, and eggs to combine with bits of crumble swirled into the mixture, getting that toasty crunchy taste we love into melt-in-your-mouth perfection. Their bubble tea ice cream is also a product of seamless perfection, that even staunch tea drinkers will appreciate the strong aftertaste of brew. Keep going though, because finding those delicate boba pearls right at the end makes this choice a genius creation.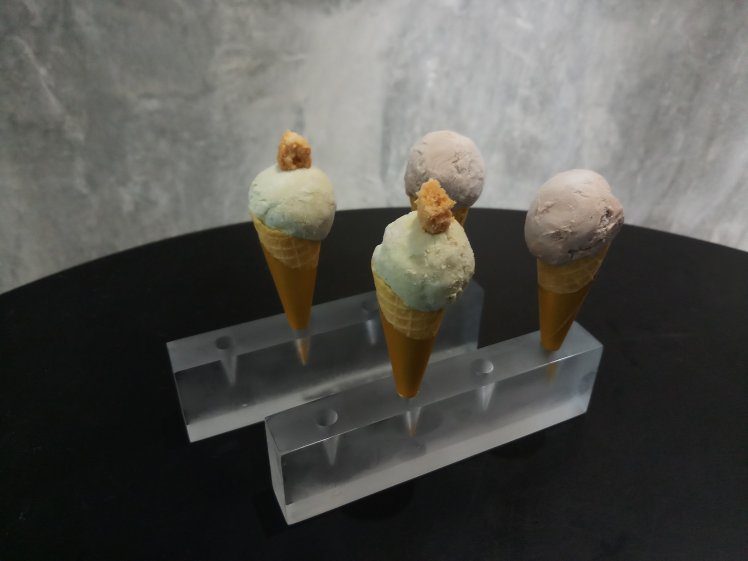 Beyond their already mind-blowing ice cream menu, Crème De La Crème also unveiled their Petits Gâteaux (ice cream cakes). Truly the brains behind these conceptions are the best of their trade, with Japanese-level dedication in making food too pretty to devour.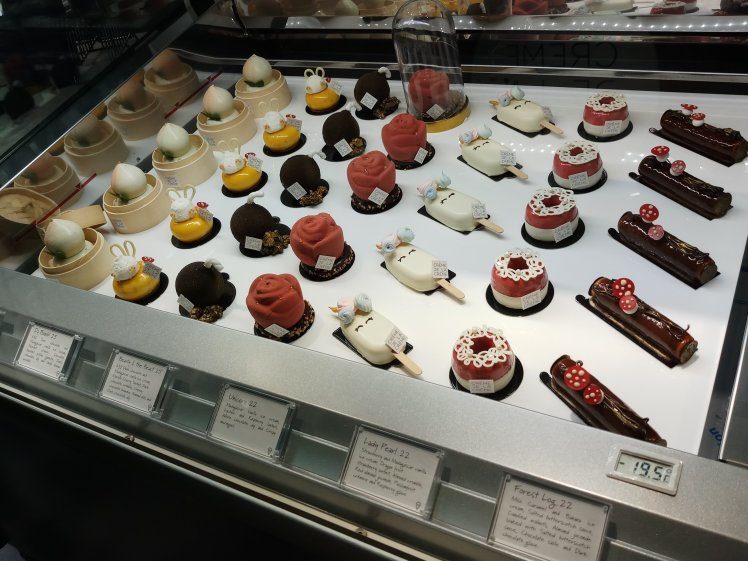 Lady Pearl is by no means dainty in the fragile sense, but possesses all the elegance of regality. Strawberry and Madagascar Vanilla ice cream, with their previously presented Dragon Fruit Strawberry sorbet encapsulates little servings of crumble, red almond sponge and passionfruit crémeux, and is frozen under a glaze of raspberry goodness.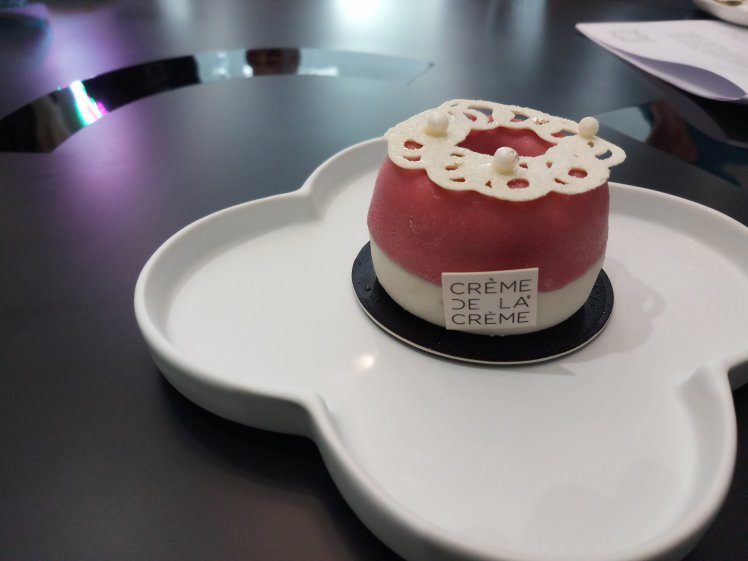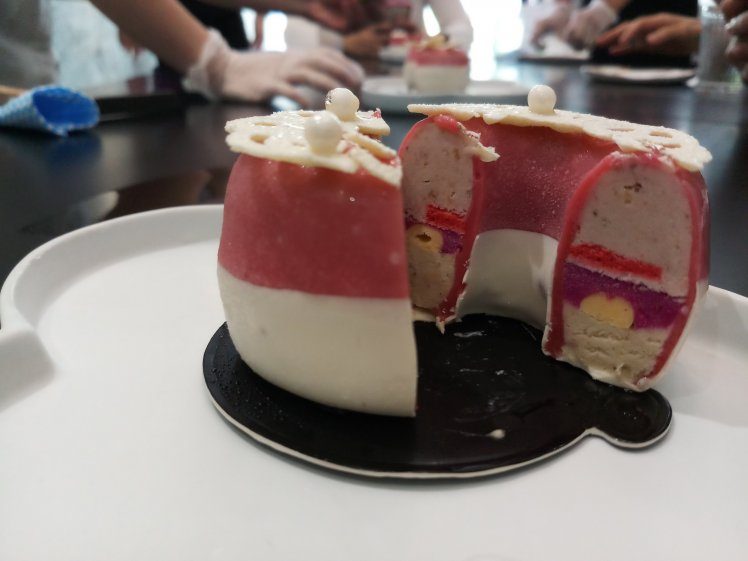 If they haven't already succeeded in blowing our minds, Da Bomb is here to finish the job. Glitzy and glamorous, a 63% Dark Chocolate and Madagascar Vanilla is shelled with hazelnut ganache and more dark chocolate drip in the form of a literal bomb.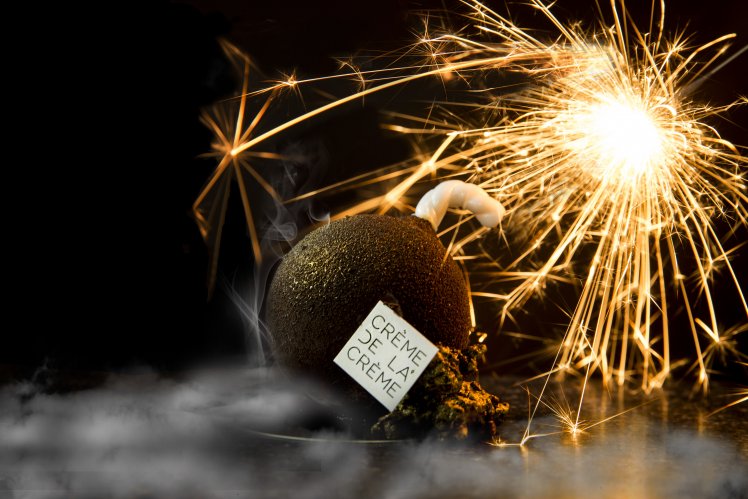 The enchanted rose from Beauty and the Beast has been made edible! The aforementioned chocolate and vanilla ice cream has Morello Cherry Sorbet added to tell you a fairytale where bitter, tangy, and sweet have a happily ever after in your mouth. Topped on a beastly serving of a crunchy almond brownie crumble, thank goodness we do not have to go all the way to Disneyland to taste this magic!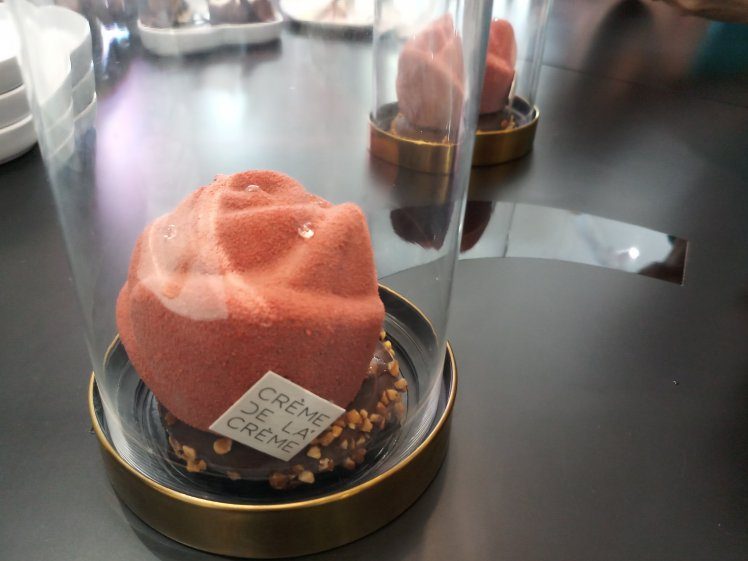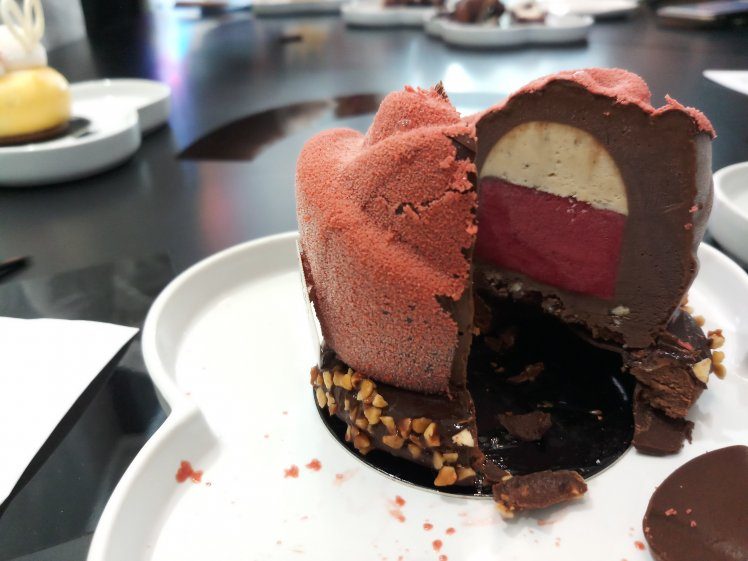 We've arrived to our final sample of the day, and the momentum of excellence was not broken with the presentation of the Bunny. Easter in the tropics received a beautiful rendition as coconut, mango, calamansi, pineapple, lemongrass, and passionfruit settled on top of a chocolate hazelnut feuilletine base cleansed our palettes for a beautiful finish. We were almost sad to bite down on the adorable coconut meringue rabbit.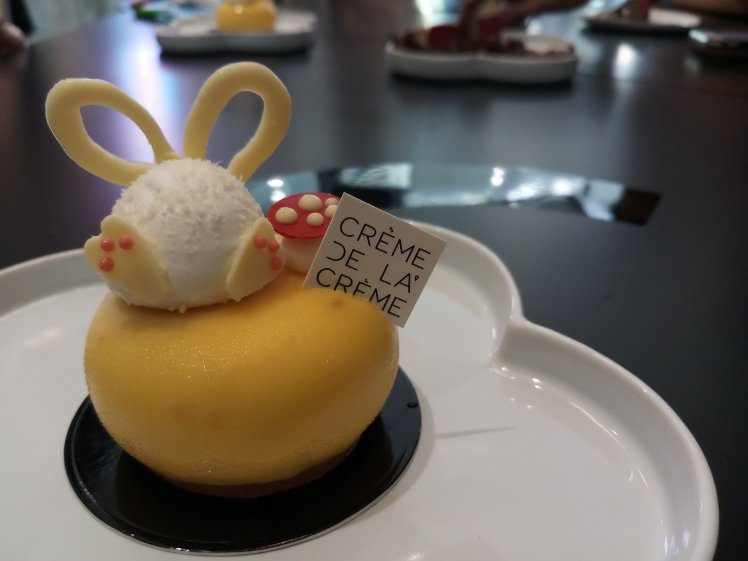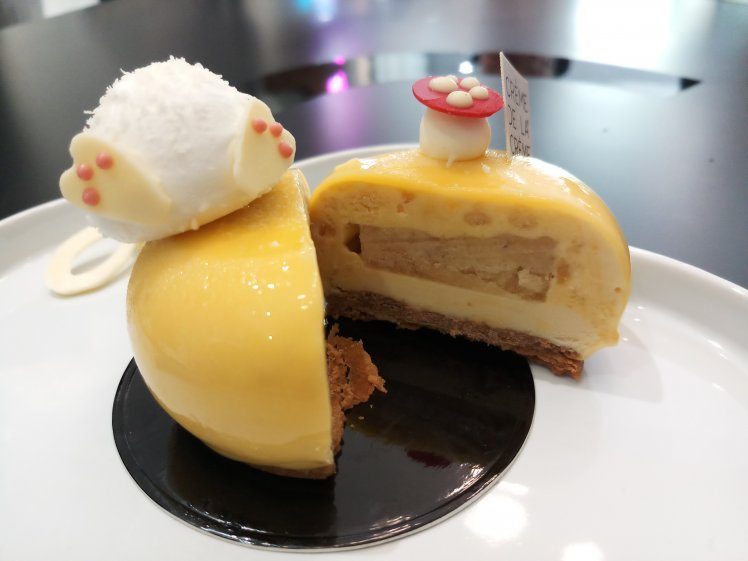 Crème De La Crème's quality is derived from 100% natural and fresh produce, state-of-the-art machinery, and the creativity and innovation of a talented team. No expense is spared, from the delivery door right up to their display case—as evident by their wares. Combined with an interior featuring funky yet minimalist furniture, a feature wall of the most adorable neon art, Lim has successfully managed to draw visitor's attention to the art that is their food.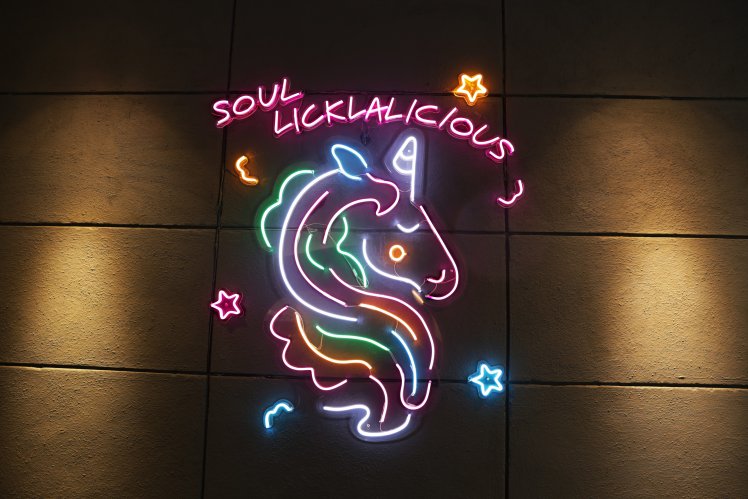 Crème De La Crème is set to officially open on the 18th of March 2019, so head to Damansara Uptown for what will soon be known as the best hand-made ice cream in all of Malaysia, by Malaysians!