Communal Dining, the Spanish Way
The advent of tapas restaurants in the city goes back 20 years ago, and it's something most well-experienced diners in KL are already accustomed with. Tucking into small plates of food while enjoying great wine and friendly company in a social setting is a well-loved dining experience most can relate to. One can almost familiarise it with how dim sum is enjoyed, although you'll have to switch around the wine for piping hot tea instead.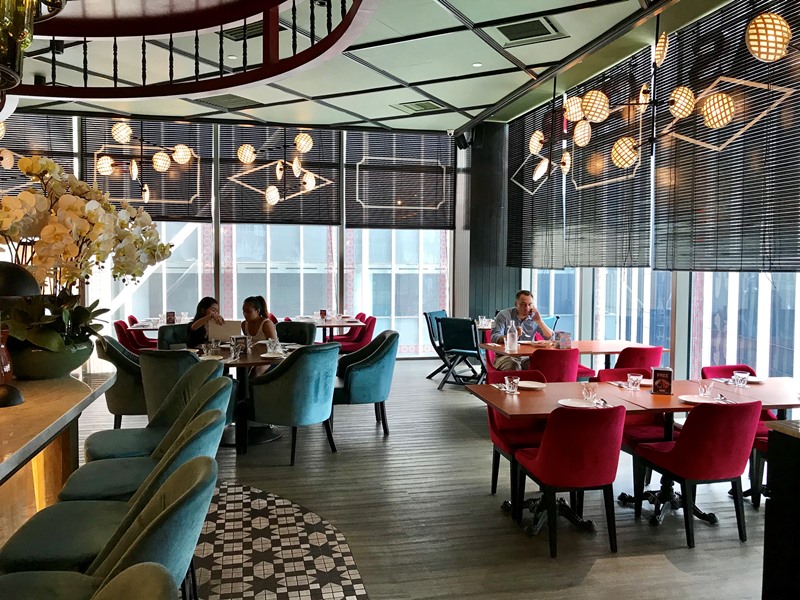 The arrival of Tapas Club Malaysia is a great addition to our ever-expanding restaurant scene, and our education and appreciation of Spanish cuisine is definitely an experience that has gained a steady following. With two other franchises in Singapore and Indonesia, the Malaysian location opened mid-2018 at Pavilion shopping mall, existing as the outlet's second tapas restaurant. That speaks to how popular this particular cuisine has become.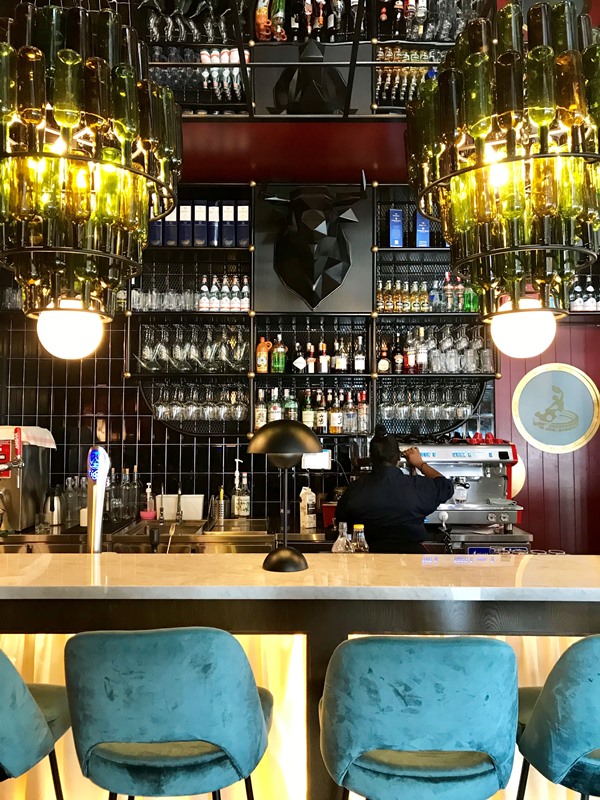 The Tapas Club features the culinary talents of well-celebrated and award winning Spanish chefs, who want nothing more than to share their love of food and culture.
The Tapas club franchise are headed by executive chefs Jose Alonso and Manuel Berganza; both who have had long established culinary foundations back in Spain, with Manuel decorated with one Michelin star. The chefs' most prominent message served through their food, is respecting all acquired produce, and spotlighting their freshness in each dish.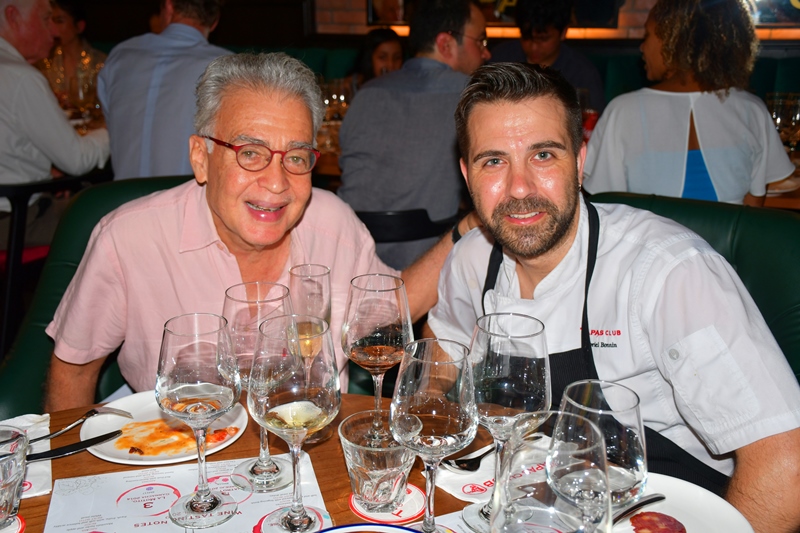 The executive chef for Tapas Club Pavilion is Chef Gabriel Bonnin, who contributes specifically to creating dishes that appeal to the Malaysian palate, though not taking anything away from an authentic Spanish experience.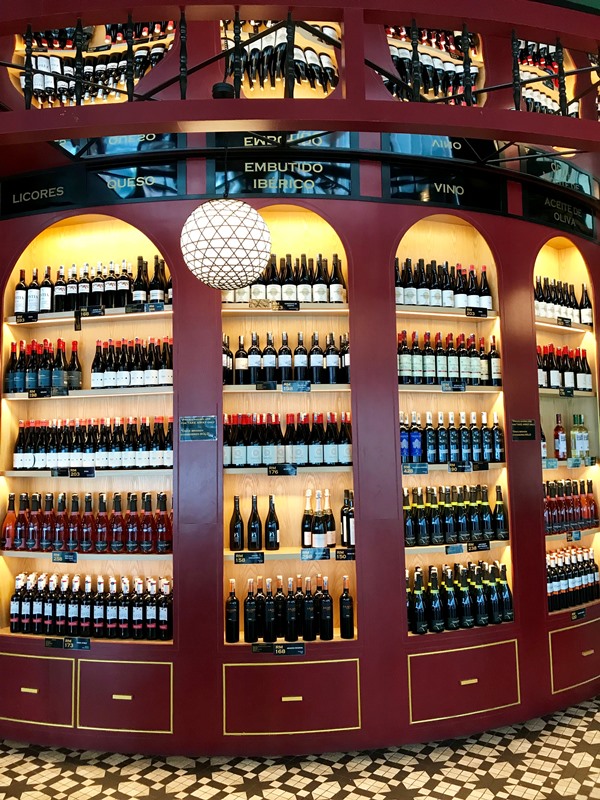 Our opportunity to dine here was nothing less than impressive. The restaurant's spacious interior boasts floor-to-ceiling wine collections with labels from vineyards all over the world. The focal point of the restaurant is taken up by a lavish bar with plush yet comfortable seating. These are what make diners relax immediately– the large armchairs styled seats, great for sinking into before pondering over the enticing menu.
We started with a chicken and truffle cannelloni (RM29). The creamy chicken and gentle earthy tones of truffle mingled beautifully, and the dish was enhanced by the addition of toasted pine nuts and a drizzle of parsley oil. The cannelloni had just the right amount of cheese, thankfully not overpowering the more subtle truffle flavour.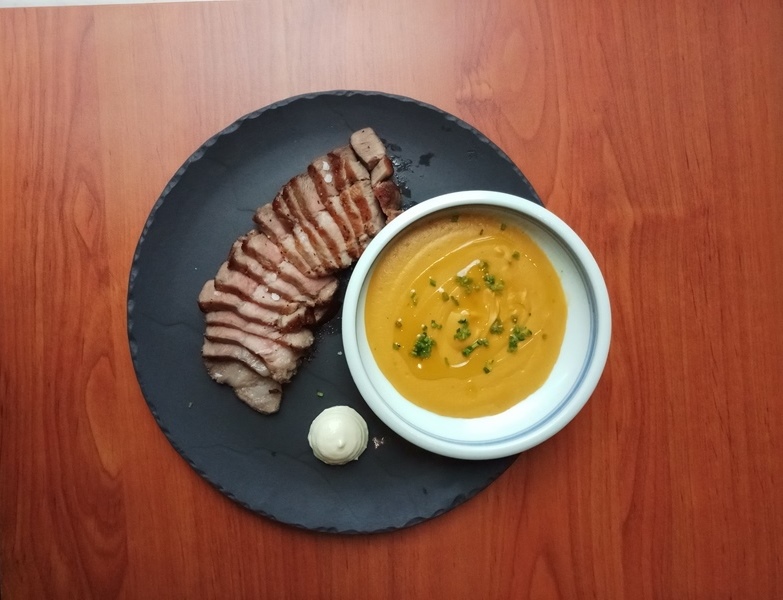 What followed was a crowd favourite: the Iberico grilled pork (RM50). It was perfectly seasoned, which allowed us to savour and relish the flavor of this most prized meat. The pork was served with the most air- light and delicious pumpkin puree we've ever had. It gave us a window into the advanced cooking techniques being used into making each dish a culinary delight.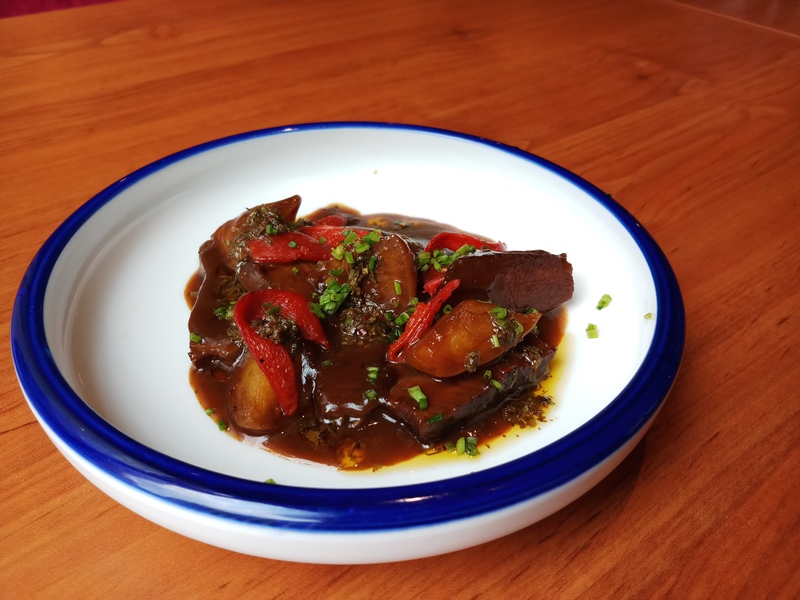 What came next was a personal favourite of mine, and that was the braised beef cheek with piquillo peppers (RM25). The meat was melt-in-your-mouth soft, and there was such a light sensation of added spices that gave this dish the X factor. After that, we tried the chorizo paella with green beans (RM68) which came in a portion that would serve two people very generously. The rice was done just right, and we really liked the flavourful chunky bits of chorizo. For paella enthusiasts, their other remarkable options include squid ink, Iberico pork, chicken and seafood, and even vegetarian.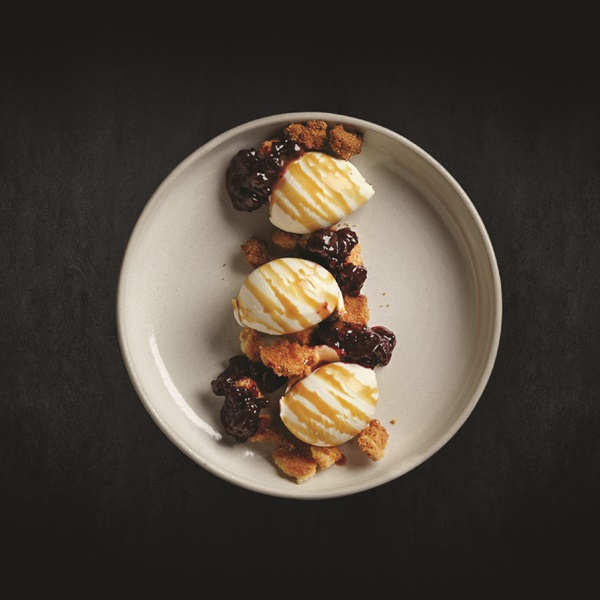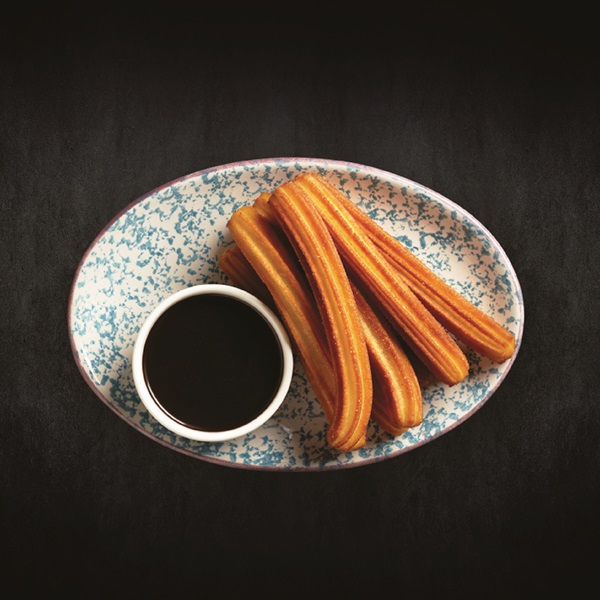 Dessert was a complete treat on its own. We had the Tapas Club cheesecake which was basically a deconstructed cheesecake, but don't let that deter you from ordering this, as it is something very special and we couldn't recommend it enough. It was the airiest whipped cheesecake we had ever tasted, where one bite of it will make you not only gobble it down in a matter of minutes, you'll definitely not want to share this. We also had the globally-popular traditional churros with chocolate sauce (RM20). Crispy and savoury with a great crunch, they never fail to excite when dipped into warm chocolate before being devoured.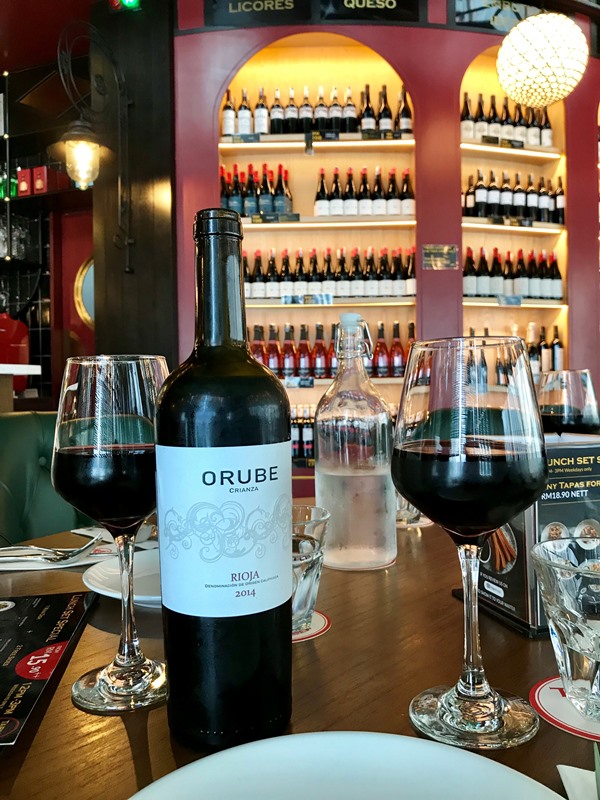 We enjoyed our meal with a 2014 Orube Crianza Rioja; a medium-bodied wine with lovely blackcurrent and notes, a hint of spice, and a light finish. Their extensive wine list has something for every kind of preference, and of course, sangria is plentiful for those who love it fruity and fresh.
Images are courtesy of Tapas Club Malaysia, Priscilla Emmanuel, and Sarah Anne Lee.
This article was first published in The Expat (May 2019 Edition). To subscribe to this monthly magazine for more, click here.
Location and details:
Address: The Tapas Club Malaysia
Lot 7.01.01 Pavilion Kuala Lumpur,
168 Bukit Bintang, 55100 Kuala Lumpur
Hours: Monday to Sunday – 12:00pm to 11:00pm (last order: 10:00pm)
Tel: +603 2110 2718 or [email protected]
Find: Find directory for Tapas Club Malaysia here.