Comida Mexicana in KL and Selangor!
Anyone craving for Mexican food? This tantalizingly vibrant cuisine has been taking the world by storm and it's safe to say that its popularity has moved beyond American shores. Here are 8 Mexican restaurants available that will make you feel like you've escaped to the land of tequila and guacamole. Buen provecho!
1. Fuego at Troika Sky Dining, KL
Did you know there's an option for a fancier Mexican dining experience with an array of cocktails to accompany your evening? Fuego is an upscale restaurant that serves authentic Mexican cuisine such as ceviche, guacamole, and much more with touch of class and sophistication. Try their trio special cocktails; Jah kokoye, rum and coconut, and coco-kumaru. The chic atmosphere with the panoramic view of Kuala Lumpur will be perfect to celebrate special occasions. Aside from all the fancy Mexican meals, Fuego also offers a few vegan options for side platters and they have prawn ceviche as well as torched salmon ceviche with a touch of Japanese wasabi!
Location: Fuego, level 23A, The Troika, Tower B, Kuala Lumpur, Malaysia
For more information, kindly contact tel:+03-21620886 or visit
Fuego at Troika Sky Dining

2. Sala Vegan Restaurant, KL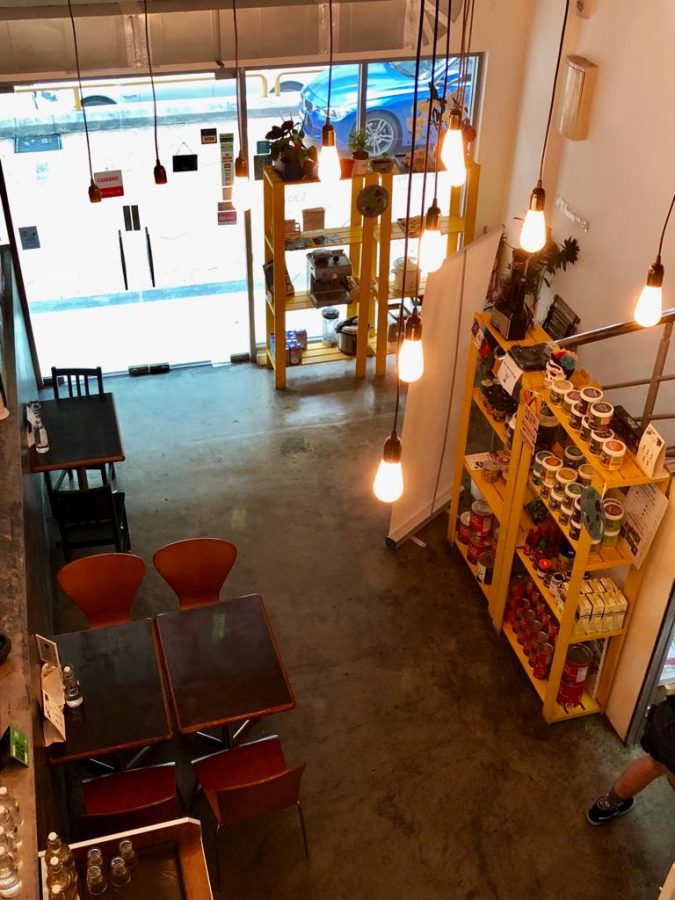 Who says you cannot enjoy Mexican food if you are a vegan? The founder of Sala (Slavar A Los Animales), Fauzi Hussein brings environmental-friendly tex-mex dishes to the locals with the aspiration to attract non-vegan/non-vegetarian diners too. Ranging from an assortment of main meals to tacos and burritos, Sala focuses on healthy Mexican food. One of the special tex-mex dishes, the Chimichanga, which is significantly known for its meat filling is made vegan-friendly here. Aside from plant-based delicacies, the restaurant also offers local delights with a vegan twist and you should try their dessert, kelava ice cream; dairy-free and made of coconut milk!
Location: Sala, A-03A-G Galeria Hartamas, No 21 Jalan 26A/70A Desa Sri Hartamas Kuala Lumpur, Malaysia.
For more information, kindly contact tel:+601111503606 or visit SalaKL

3. Órale, Damansara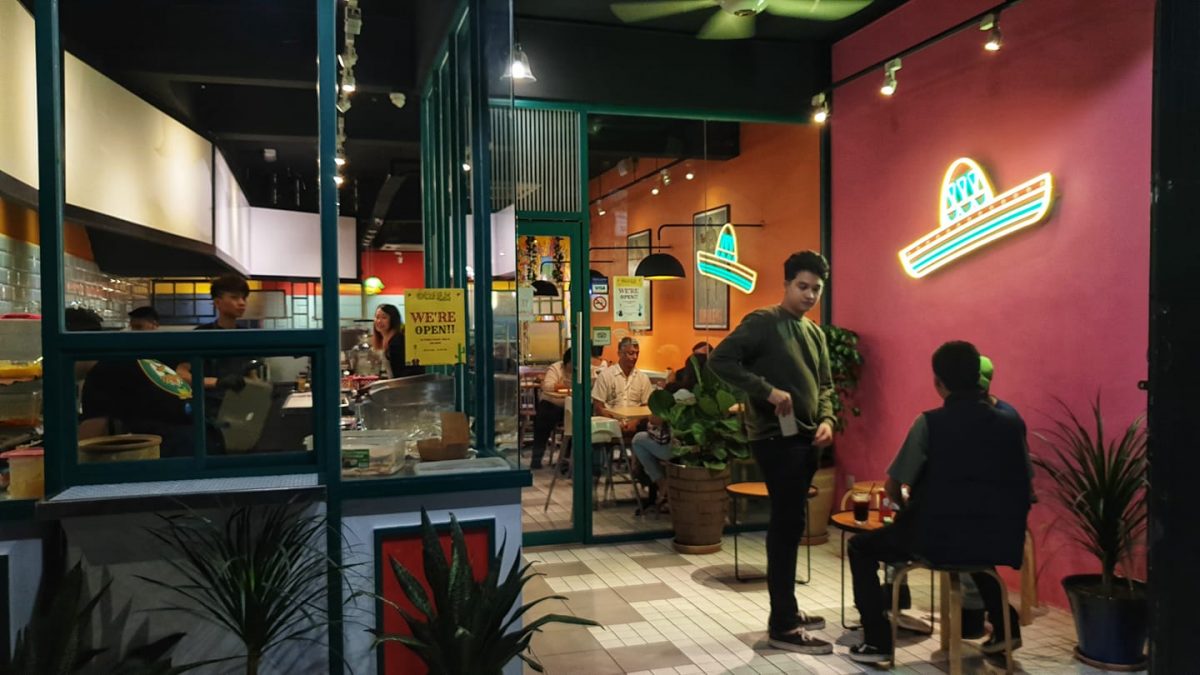 Mexican street foods are considered to be cultural delights and due to its popularity, Órale serves great tacos and burritos at an affordable price. Claimed to be the funkiest Mexican joint in town, the cheery establishment expanded its menu to brunch sets such as huevos rancheros and breakfast burritos. However, the stars of Órale are burritos and quesadillas made with original Mexican condiments. You should try their Abuela's pulled beef barbacoa and Lucita's little lamb burritos which are perfect to go with cervezas (beers)!
Location: Órale, 28G, Jalan SS21/58, 47400 Damansara Utama, Selangor, Malaysia
For more information, kindly contact tel:+03 74960151 or visit Orale tacos

4. Las Carretas, KL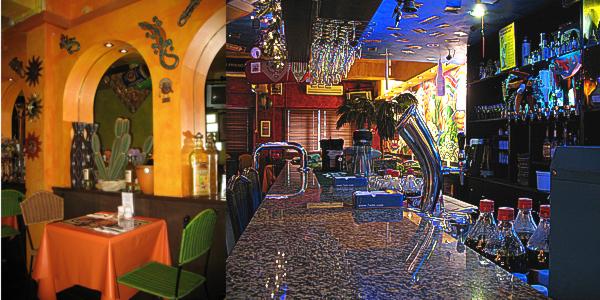 Las Carretas has been in Kuala Lumpur for so long now and if you are not aware of its existence, then you have been missing out on many foodie fiestas. Bring your children along and treat them with El Gauchito dishes that will surely see them enjoying themselves at the table. Typically, people would get tacos or fajitas, but why not try their impressive mains on their La Carne menu? Chuleton De Bistek, Pollo Loco, wagyu cheeks and much more are available here. Don't forget those margaritas.
Location: Las Carretas Ampang, 22 persiaran Ampang, 55000 Kuala Lumpur, Malaysia
For more information, kindly contact tel:+603 42571668 or visit
Las Carretas KL
5. Mezcla, Subang Jaya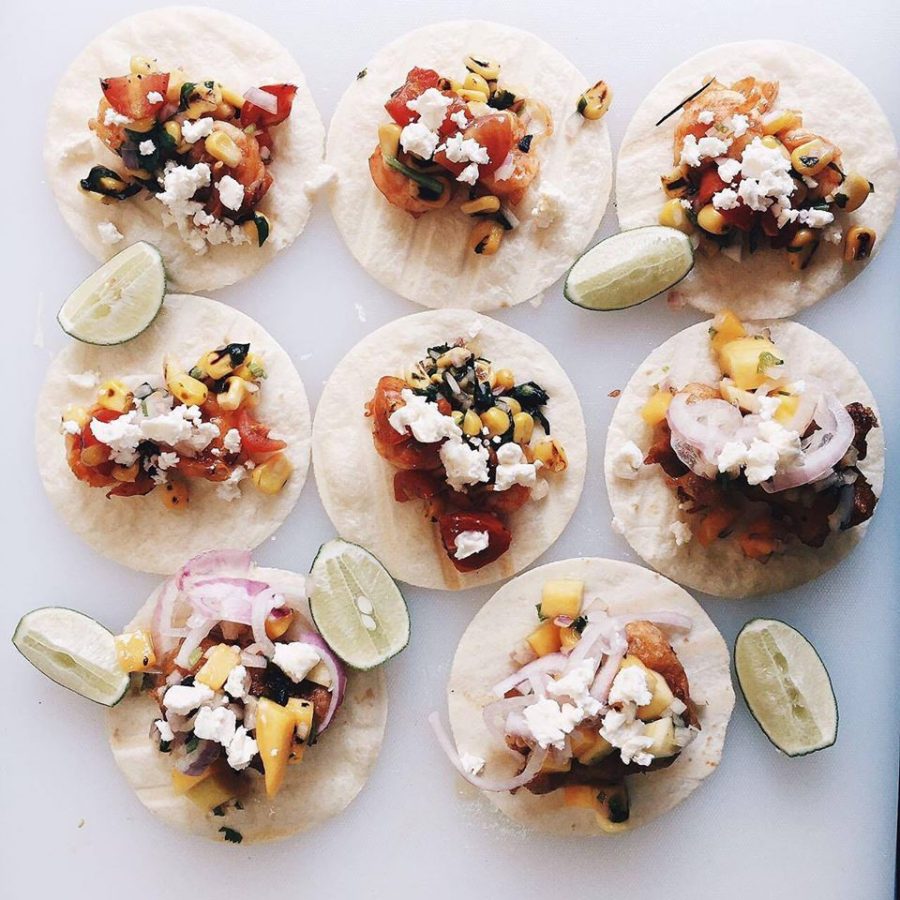 At Mezcla, you can be creative with selecting burrito fillings as this joint is like the Mexican version of Subway, just with tortillas. Instantly prepared and fulfilling, Mezcla is reputed for being a Mexican fast food brand in town and it will not disappoint the hungry diner. Aside from their satisfying burritos, try their delighful tacos that's positive to hit the spot. Drizzle your food with yummy dressing made available in several options, and enjoy picking out your favourite proteins.
Location: Mezcla, 18-1, Jalan USJ9/5Q, Subang Jaya, Selangor
For more information, kindly contact tel:+03 58799976 or email at [email protected] or visit the official facebook, @mezclaburritos


6. Thyme Out HQ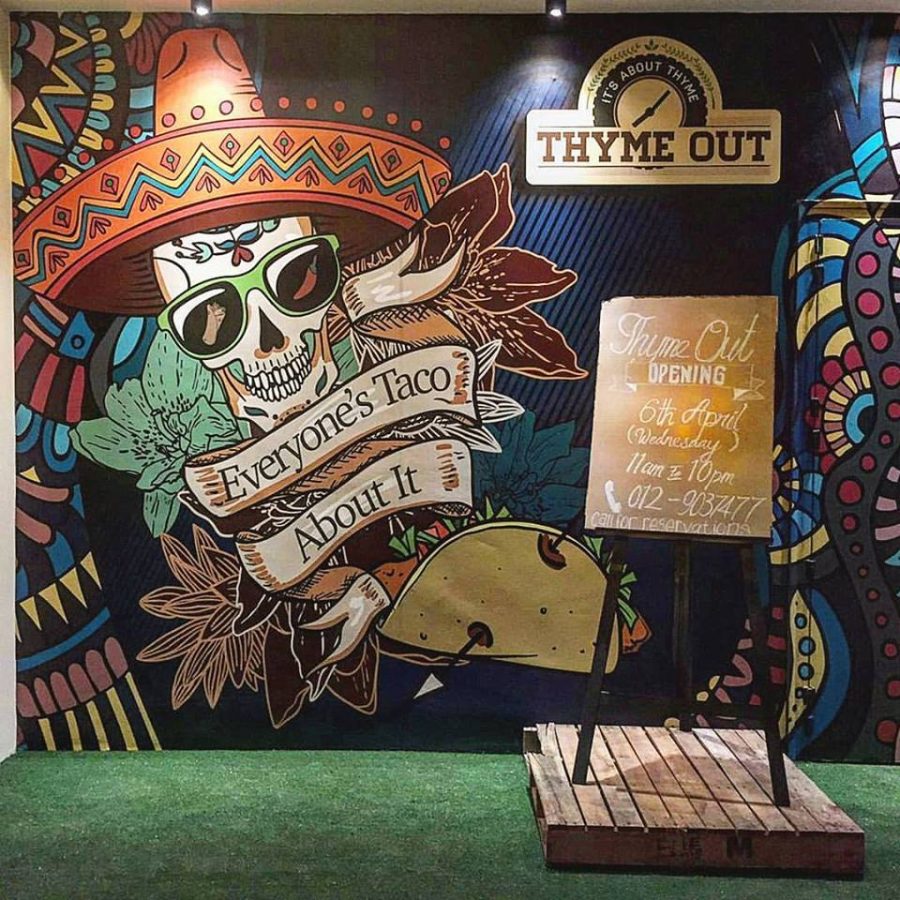 "Everyone's taco about it", and it's true that everyone would never get over Thyme out. Thyme out specializes in making tacos, and there is no doubt that they are doing a great job at it. Give their Cubano sandwich a try and add on their special dishes to share such as the doubled portion meat with spicy enchiladas named El Diablo, and the Bermuda Triangle for cheese lovers.
Location: Thyme Out HQ, 66, Jalan PJS 11/7, 46150, Bandar Sunway, Selangor.
For more information, kindly contact tel:+6012-5068416 or visit
thyme out
7. Loco, KL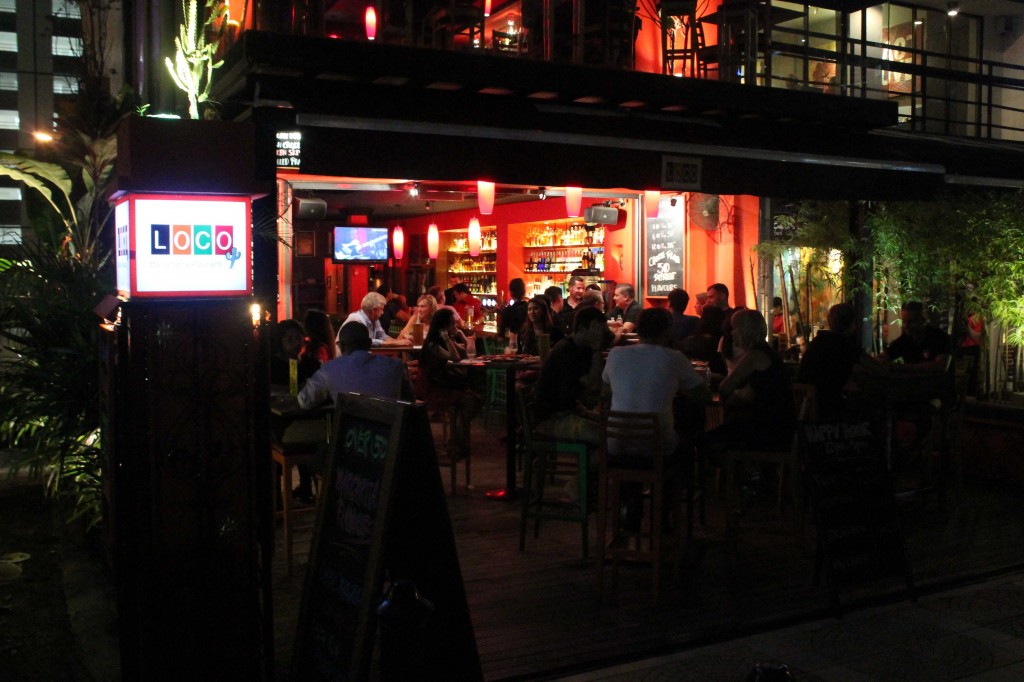 Salud amigos! Spend your night with your friends and swill your glass with tequila at Loco KL. Mexican restaurants will come equipped with salsa, tacos, and other familiar Mexican delights, but here everything is homemade. At Loco, delectable dishes such as Baja Fish Tacos, Veracruz Prawn Salad, and many other delicious mains are the main highlights for hungry crowds. Aside from the mains, Loco's must try appetizer are the flavorful tapas with variety of delightful toppings to satisfy your palate. Their signature menu drink is undoubtedly the cheerful margarita!
Location: Loco Mexican Bar and Restaurant 22, Changkat Bukit Bintang, Bukit Bintang, 50200 Kuala Lumpur, Wilayah Persekutuan Kuala Lumpur
For more information, kindly contact tel:+03-2142 8260 or visit Loko KL
8. Nick's Restaurant, KL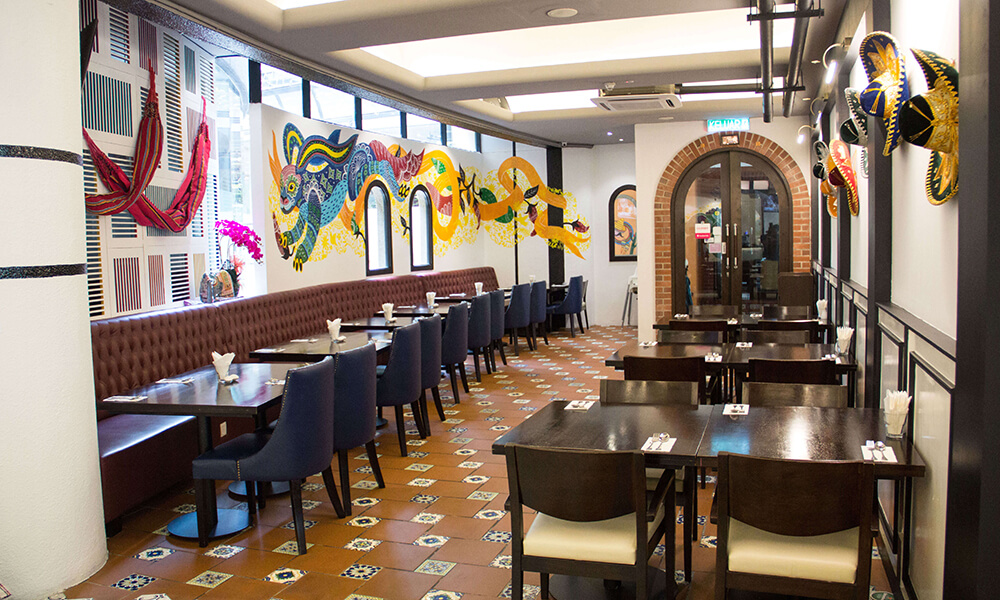 If you see an alebrije (Mexican mythical creature) mural, sombreros hanging on the walls with Aztec-inspired interior, then you have found the fusion we have all never known we would need in our lives, Nick's Restaurant. Fellow gastronomes, Nick's Restaurant serves both Mexican and North Indian cuisine under the same roof! Just imagine the carnival of tastes and smells. Take your senses and social media content to the next level with these creatively prepared dishes made with passion and love.
Location: Nick's Restaurant & Bar, KLCC, G02, Menara Goldstone Holiday Inn Express, 84, Jalan Raja Chulan, Kuala Lumpur, 50200 Kuala Lumpur
For more information, kindly contact tel:+603-2181 4545/ tel:+6017-7755105 or visit Nick's Restaurant