Closing Soon, Nobu Offers Two Amazing Year-End Menus to End Its Run at Petronas Tower 3
After six years of delighting diners with innovative Japanese-Peruvian cuisine punctuated with incredible 56th-floor views of the city from Menara Petronas 3, Nobu Kuala Lumpur will be serving up its last dish in its iconic high-altitude location on December 31. It's a bittersweet affair for fans of the fine dining venue, but though Nobu will vacate its trademark skyscraper home, the brand won't be gone from the Malaysian capital city for long, as a fresh new Nobu Kuala Lumpur will be unveiled sometime in the first quarter of 2021 at Four Seasons Kuala Lumpur.
But suffice it to say that Nobu is going out on a high note as it prepares to leave its current venue. For the month of December, Executive Chef Philip Leong and his team have unveiled a pair of festive promotions that offer distinctive menus with a range of outstanding dishes for Christmas and New Year's Eve. This will be the final installation of Nobu Kuala Lumpur's 'For Two' promotions that they introduced earlier this year.
We were privileged to sample selections from the new menu and found some of the dishes to be quite truthfully among the most impressive and creative we've seen at Nobu. They're indeed aiming to finish the year with a grand flourish!
A Wintry Affair for Two at Nobu Kuala Lumpur
Start the Christmas season with a promotion they're calling "A Wintry Affair for Two at Nobu Kuala Lumpur" which will be available from December 1 to 30 for RM488++ per couple. Representing good value, this five-course menu comes with add-on options that allow you to upgrade certain dishes for an additional cost, of which upgrades can be made for both guests or just one of them. Despite the promotion's name, wintry weather is not included, and no snow will be provided… we asked.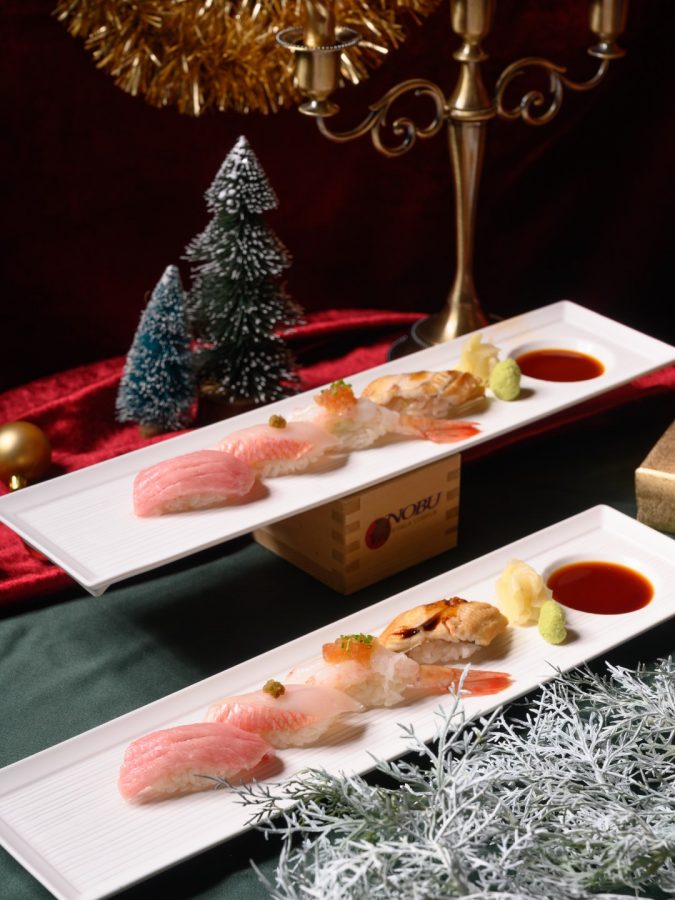 The five-course menu features Moriawase and Sushi selections, followed by stellar main dishes such as the tangy and delicate Steamed Lemon Sole with Dry Miso and Yuzu Olive. Guests can opt to upgrade this main course to the delicious Lobster Sake Soy Truffle for an additional RM70++ per person. The highlight of the menu is definitely the melt-in-your-mouth Smoked Angus Beef Tenderloin with Jalapeno Miso which guests can upgrade to the in-demand Japanese Wagyu Beef for RM175++ per person. The Christmas menu is then brought to a sweet end with the Green Tea Mince Pie Flambé with Rice Ice Cream that offers a vaguely sweet but rich texture.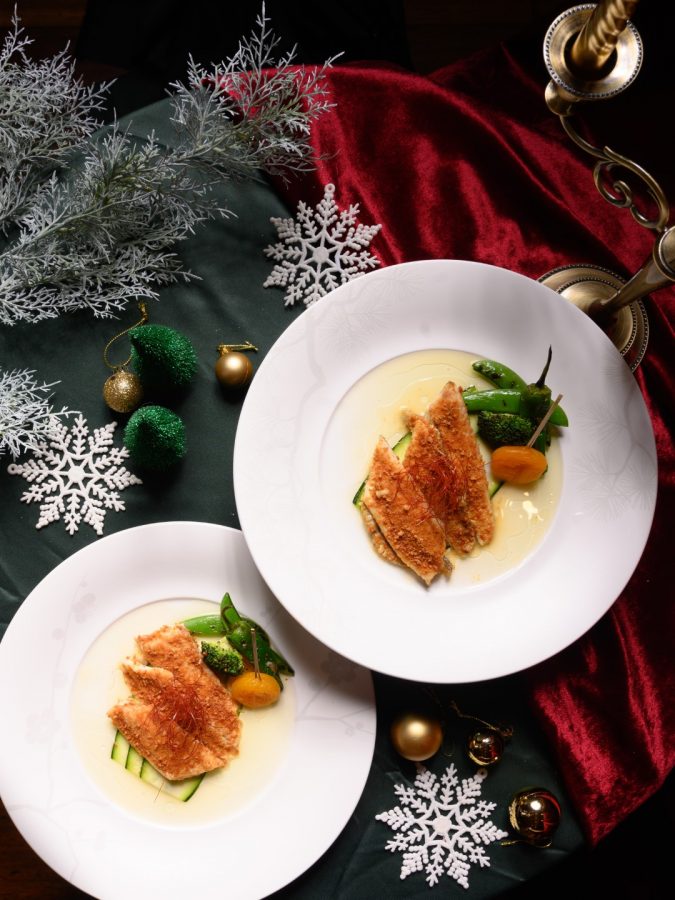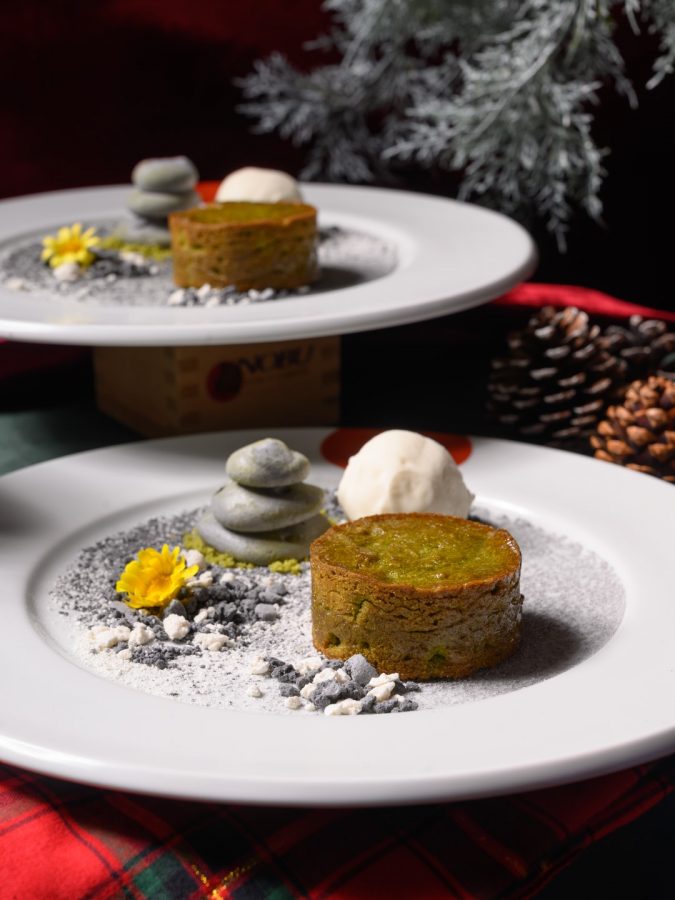 Nobu Kuala Lumpur Sake & Wine Pairing for Two
In a change from Nobu's previous 'For Two' menus, this will be the first time they're introducing a special menu that's paired with alcohol. Nobu Kuala Lumpur Sake & Wine Pairing for Two is a decadent, seven-course culinary journey paved with premium ingredients meticulously paired with a sake and wine experience – a grand finale for both 2020 and the current venue that is a fitting swan song for Nobu as its bids us adieu after six years in Petronas Tower 3. (Guests can also opt for a variant of the menu which includes non-alcoholic beverages if desired.)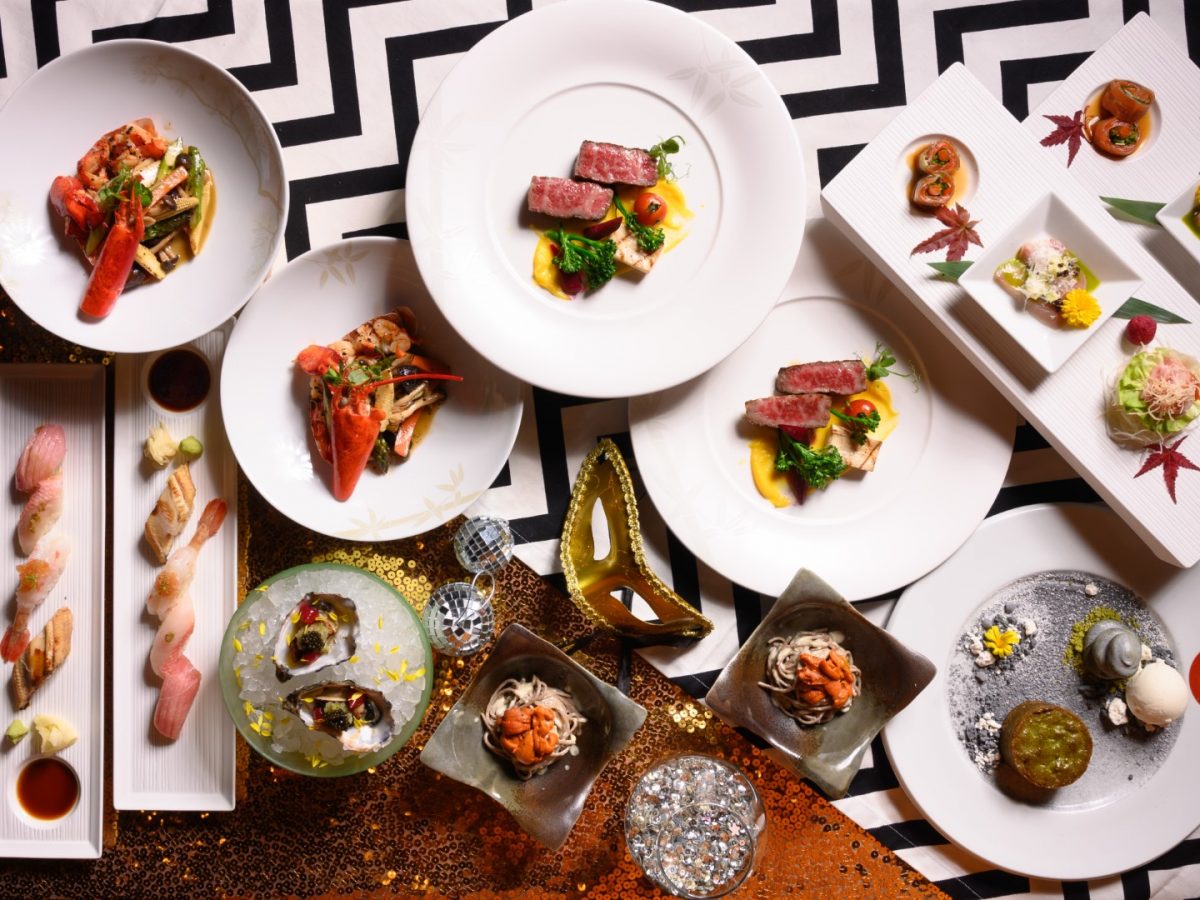 This is genuinely one of the more impressive menu offerings we've seen from Nobu, and the pairing with a lovely range of sakes and wines makes it all the more alluring.
The seven-course menu comprises mouthwatering premium dishes beginning with perhaps the finest Moriawase quartet we've had in a long time here, comprising Oyster and Foie Gras with Caviar, Toro Butter Lettuce with Spicy Miso and Crispy Kataifi, Hamachi Amazu Basil with Pickled Mango, Parmesan Cheese and Micro Greens, and a tasty Salmon Kelp with Ponzu Sauce all paired with a glass of Mumm Grand Cordon Brut Champagne… a particularly nice Champagne to accompany an outstanding Moriawase.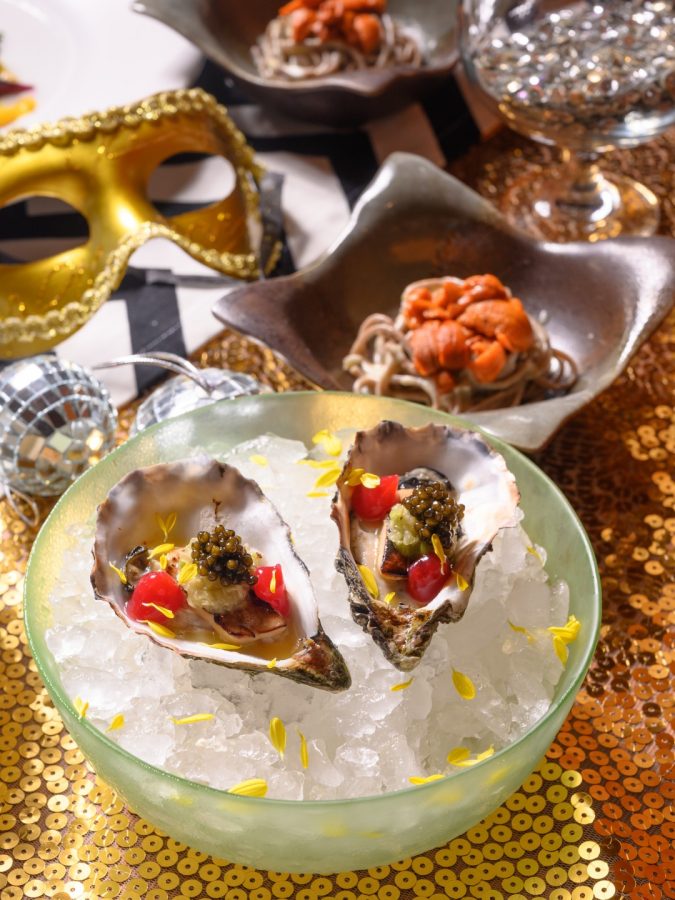 Next up is an excellent selection of Sushi, paired with Hokusetsu Ginjo Nigori sake, followed by an Uni Soba dish with Sea Urchin, complemented by the excellent Hokusetsu Nobu Daiginjo TK40 premium sake.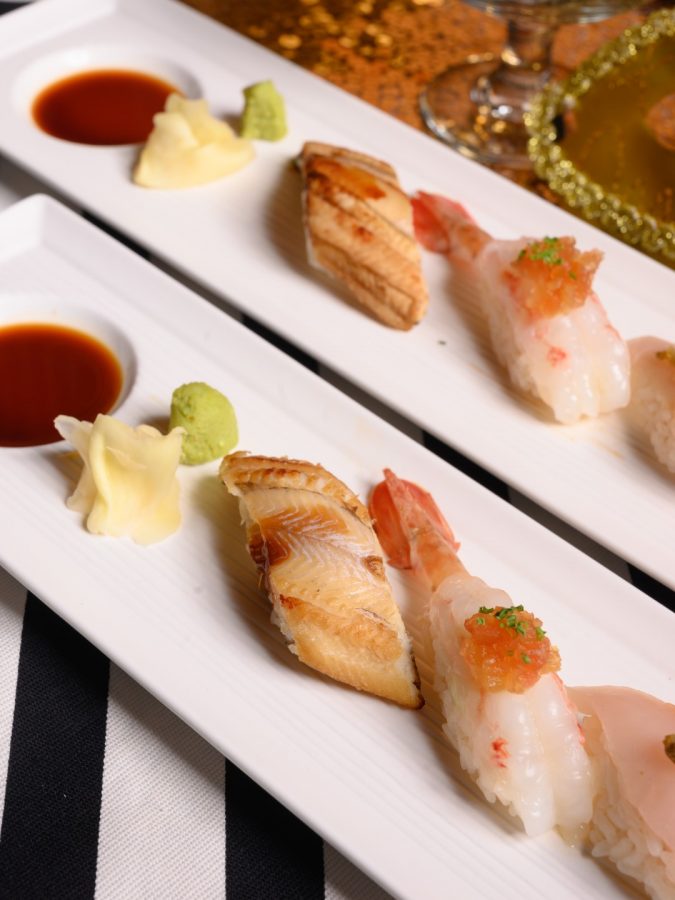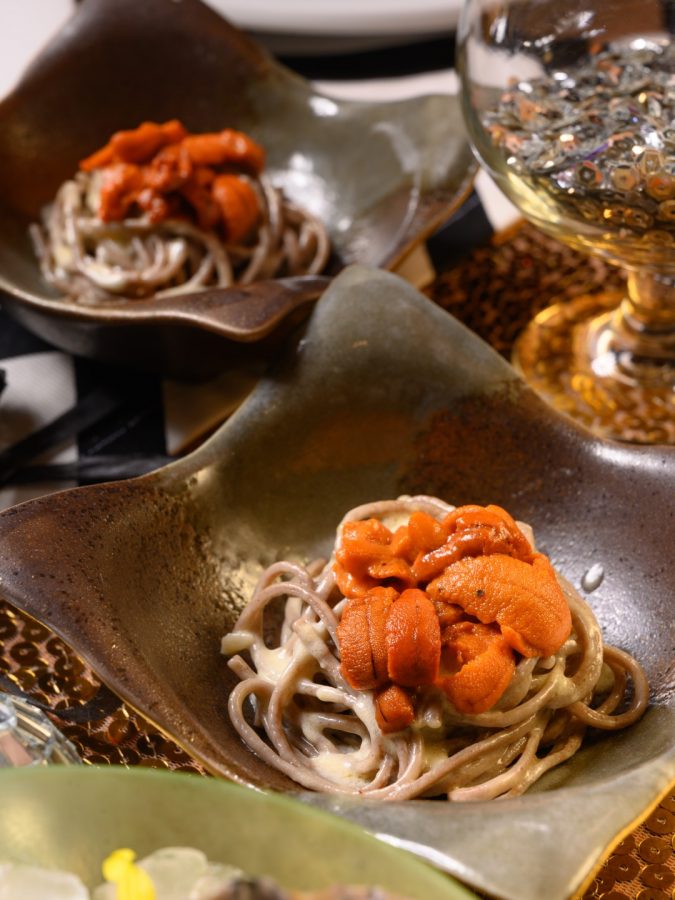 The twin main courses entail the succulent serving of a stunning Lobster Sake Soy Truffle wonderfully paired with a serving of Joseph Drouhin St. Veran Chardonnay as well as the fan favourite Smoked Japanese Wagyu Beef with Jalapeno Miso paired with Norton Colleccion Malbec from Argentina. The delicious dessert course mirrors that of the above featured menu, paired with a Hokusetsu Umeshu Plum Wine.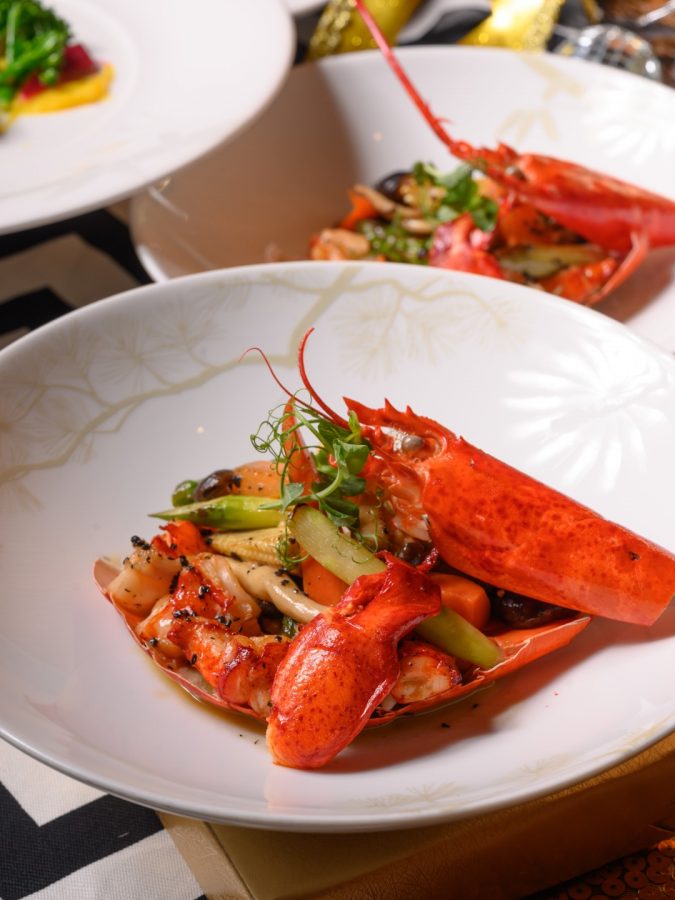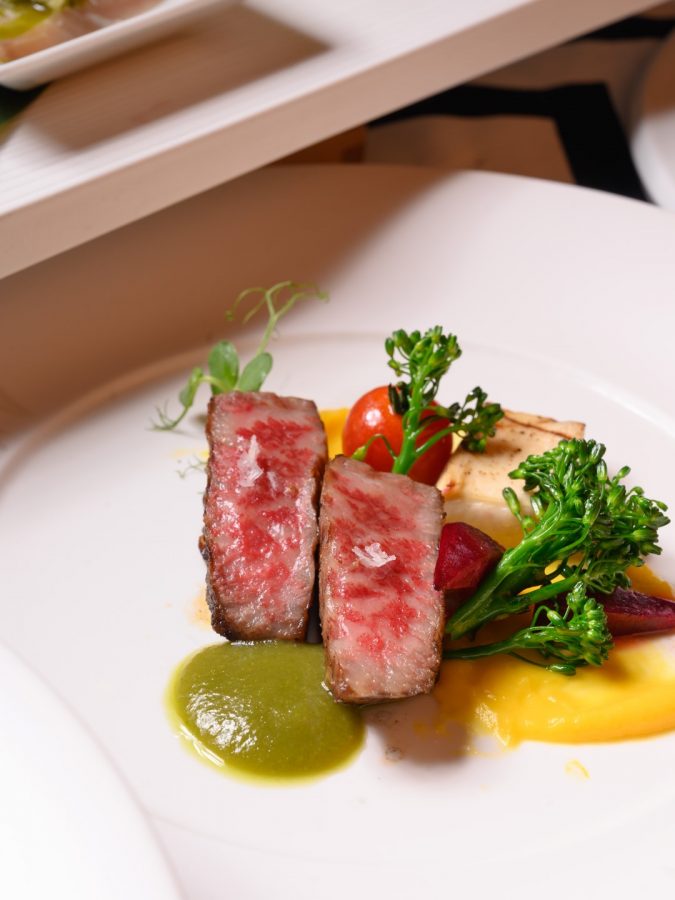 Nobu Kuala Lumpur Sake & Wine Pairing For Two is priced at RM988++ per couple with the non-alcoholic variant priced at RM728++ per couple and is available only on December 31. For a premium seven-course menu like this, nicely paired with a range of wines and sakes – and on New Year's Eve in the heart of KL, no less – it's hard to argue with these attractive prices. (Cheap? No. Worth it? Definitely.) As this will be Nobu's final dinner sitting at Petronas Tower 3, expect a full (but socially distanced) house.
We will certainly miss having Nobu at its long-running level 56 home in the heart of the city, but of course are looking forward to what promises to be a fresh new concept in the new venue at Four Seasons. Stay tuned in early 2021, and we will bring you all the tasty details!

For inquiries or reservations in December, please call 03.2164.5084 or WhatsApp 019.389.5085.