Christmas in the Sky at Trace Restaurant: Snapshot
Photos by Adrian Leo
Fancy a Christmas feast in the skies? Trace Restaurant and Bar of Element Kuala Lumpur has just the thing. A few days ago, we had the pleasure of tasting some of their festive offerings which will be available on 24, 25, and 31 December 2018. From tender lamb chops to a whole smoked Norwegian salmon, take a look at the season's specialties of Trace below.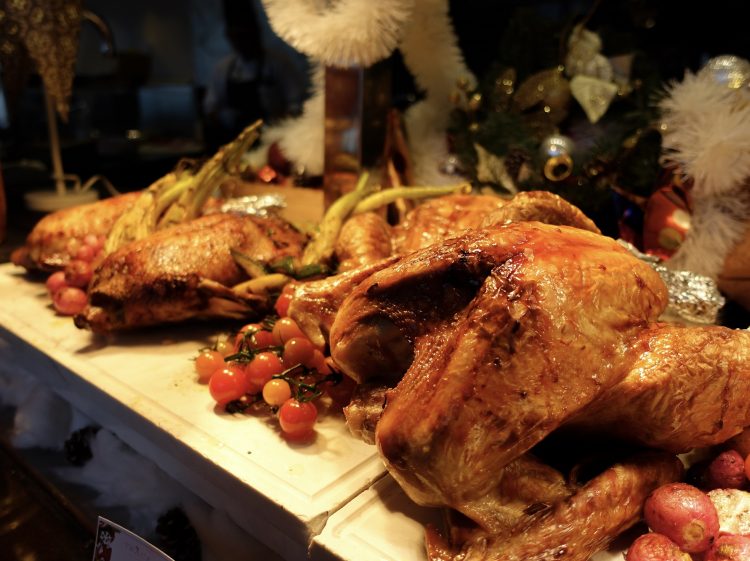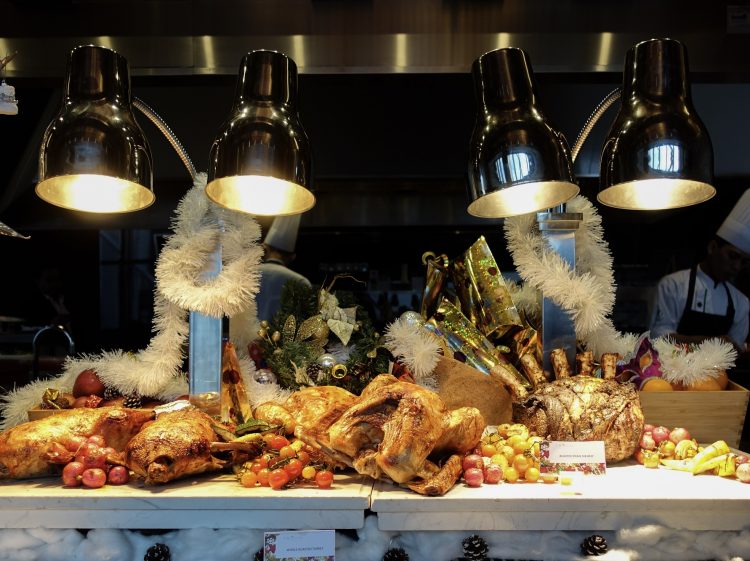 How can you call it a Christmas feast if there isn't any turkey, right? Besides the festive Glazed Honey-Spiced Whole Roasted Turkey with Traditional Nut, there was also a Roasted Prime Rib Beef, amd succulent Roasted Lamb Legs. Should you lean towards seafood, the Hot Smoked Whole Norwegian Salmon Trout was delightful. Sashimi fans will also be satiated with their fresh raw seafood offerings like salmon, octopus, and tuna slices. Additionally, seafood on ice options include crabs, oysters, mussels, and prawns.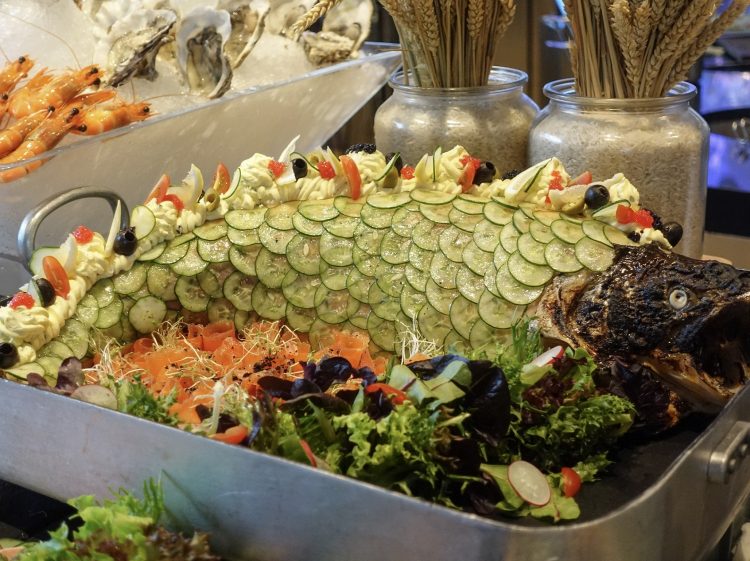 Trace Restaurant and Bar kicked things up a notch with the creation of the Tipsy Candycane. It was made with Botanist Islay Gin, Dry Vermouth, fresh berries, tonic water, and topped with a rosemary sprig and candy cane for the season. Dessert comprised Yuletide treats like a Christmas Fruit Cake, a two-metre long Yule Log Cake, and other colourful sweet creations. The Christmas feast was designed and prepared by Chef  Khairuzzaman (Chef Man) and his team, who are super excited to serve you come Christmas time!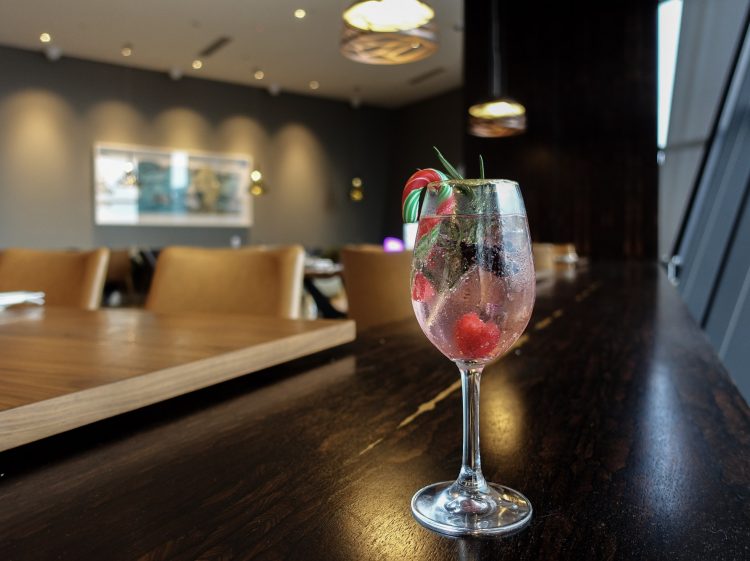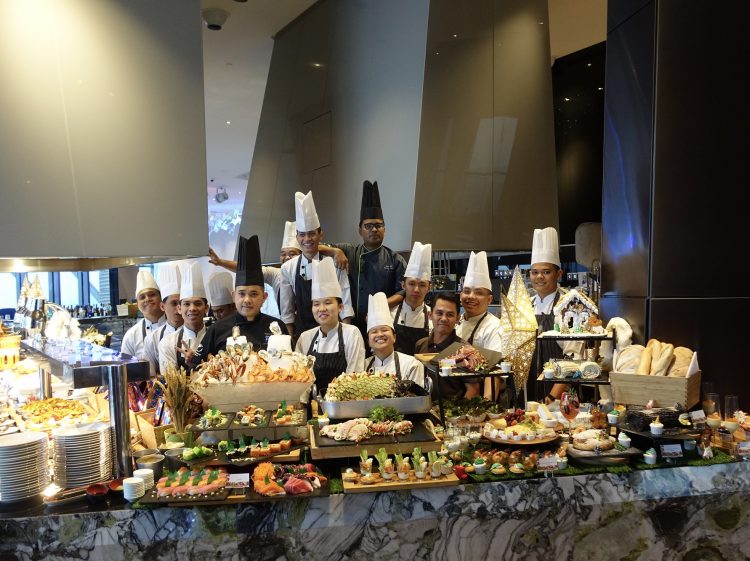 Trace Restaurant and Bar's festive buffets will be available on 24, 25, and 31 December 2018. The Christmas Eve Buffet Dinner (24 December) and Christmas Day Buffet Brunch (25 December) are priced at RM138 nett per adult and RM70 nett per child respectively, while the New Year's Eve BBQ Buffet Dinner is priced at RM158 nett per adult and RM70 nett  per child.
Location & Details
Address: Trace Restaurant and Bar, Level 40, Element Kuala Lumpur, Ilham Tower, 8 Jalan Binjai, 50450 Kuala Lumpur
Hours: Open for breakfast, lunch, and dinner.
Tel: +603 2770 3351
Find: View directory for Trace Restaurant and Bar here.