'ChillnGrill' Menu by Souled Out Kuala Lumpur at Sri Hartamas: Snapshot
Souled Out Sri Hartamas has just welcomed a newly-built wood-fired pizza oven, grill, and tandoor oven at their open concept kitchen. And thus, the 'ChillnGrill' menu was born. The main attractions are the premium chilled meats and cuts which are exclusive to the new menu. Choose your preferred cut of sirloin, tenderloin, or ribeye then kick back with a mojito while the chefs grill the meat.
Chilled premium meat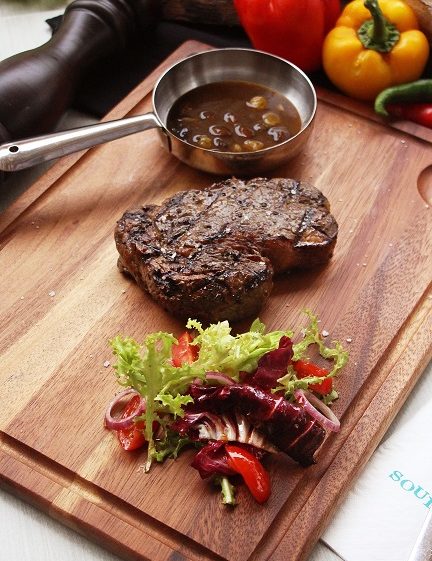 Skewers for sharing
There are also beef or chicken skewers that are great for sharing. All steaks and skewers are served with a side, a sauce, and a dip. The sides selection features items like baby spinach with cranberry, tomato cucumber salad, mixed mushrooms, garlic mash, Belgian fries, herb rice, garden salad, or parmesan broccoli. As for your sauce, choose from sauce Diane, 3 trumpet, Cepes jus, apple muscatel, or sauce Vierge. Dips include smoked bacon, chimichurri, Chermoula, and herb mustard.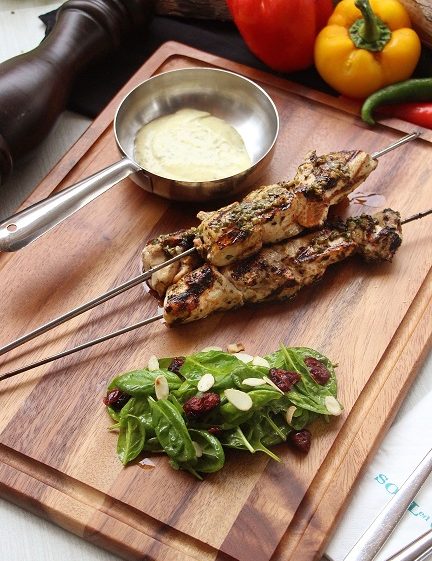 Purple wood-fired pizzas
With a wood-fired pizza oven, there comes pizza, of course. Interestingly enough, beetroot juice is mixed into the dough to create a slight purplish hue. Now we can all have purple pizza. The pizza topping combinations are a good mix of tradition and innovation. The classic favourites available are Aloha, Ol' Styled (margarita) and Classic Pepperoni. What intrigued us were the others – Asiana (anchovies, nuts, and coriander), Roasted Duck (tamarind glaze, pineapple, crispy shallots, coriander), Lamb Kalabi (spiced lamb keema style, mozzarella), and Sake San (salmon slivers, roe, cherry tomatoes, mozzarella, Japanese mayo, lollo rosso, and a hint of wasabi).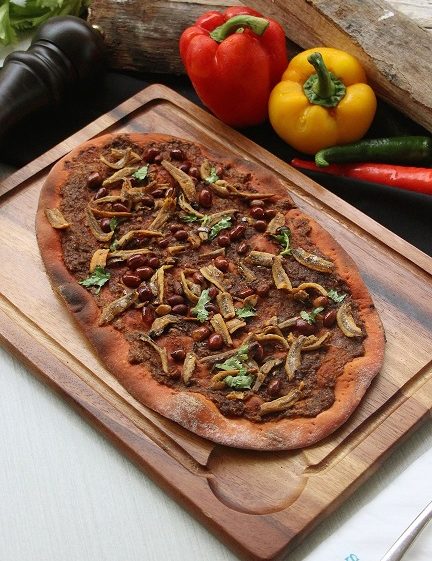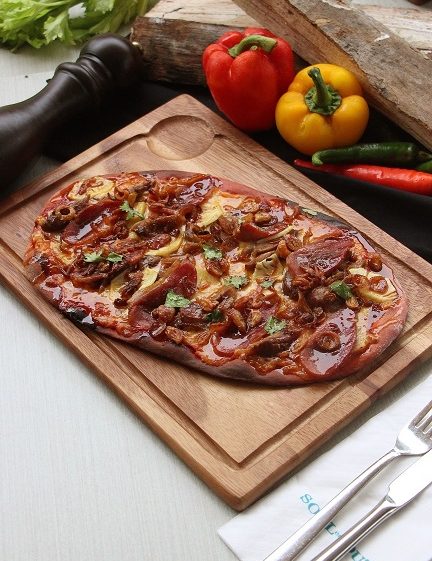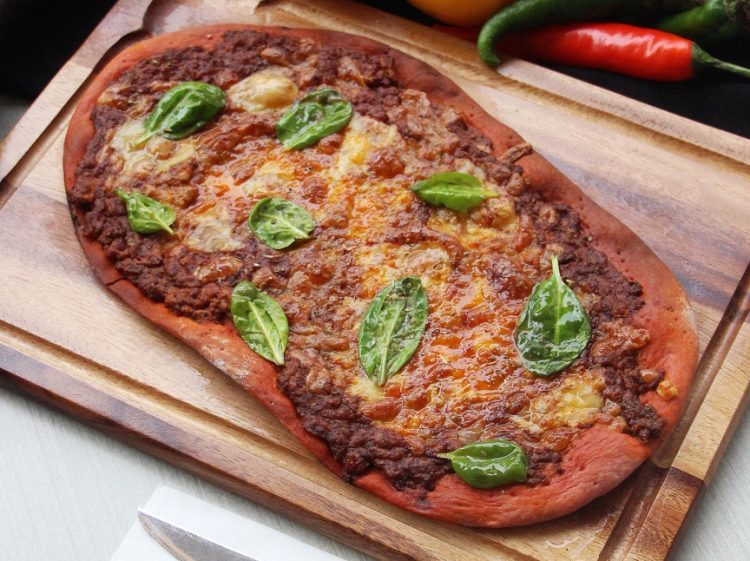 With food so shareable and a chill, laidback ambience, maybe it's time to have your next hangout at Souled Out.
Location & Details
Address: Souled Out Kuala Lumpur (Sri Hartamas), 20, Jalan 30/70 A, Sri Hartamas, 50480 Kuala Lumpur
Hours: 12 – 3pm, 5pm – closing on Mondays to Fridays, 5pm – closing on Saturdays, 12pm – closing on Sundays
Tel: +603 2300 1955, +6012 200 1955