C'est La Vie Brunch at Sofitel Damansara Kuala Lumpur: Restaurant Review
This post is brought to you in part by Sofitel Damansara Kuala Lumpur.
If you are looking to end your weekend on a high note, then Sofitel Damansara KL is the place for you. The hotel's outstanding Pan-Asian inspired dining outlet Kwee Zeen, is happy to present their new C'est La Vie bubbly brunch, launched in January 2019.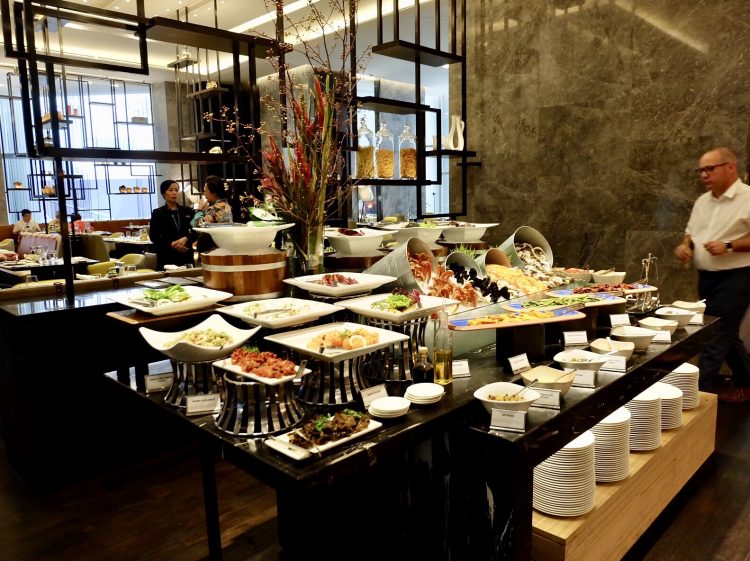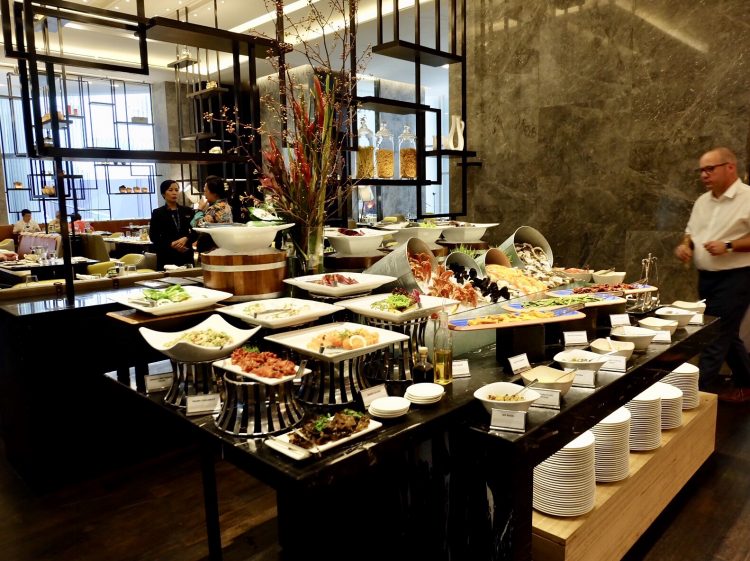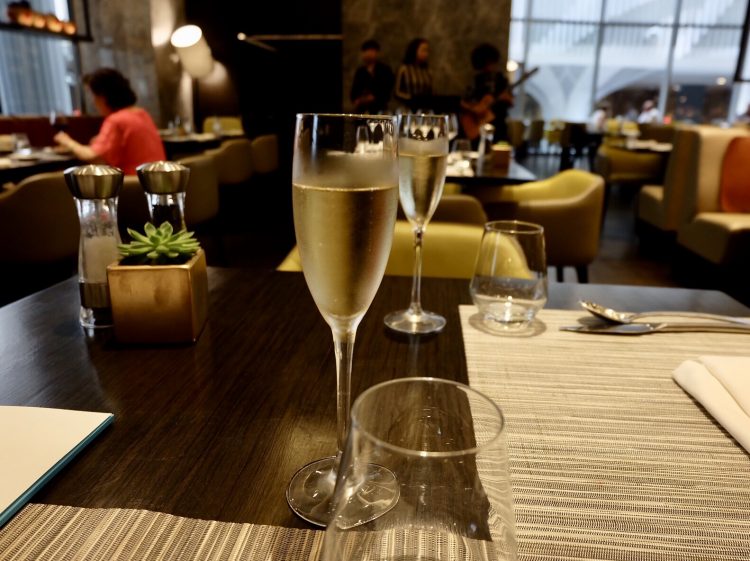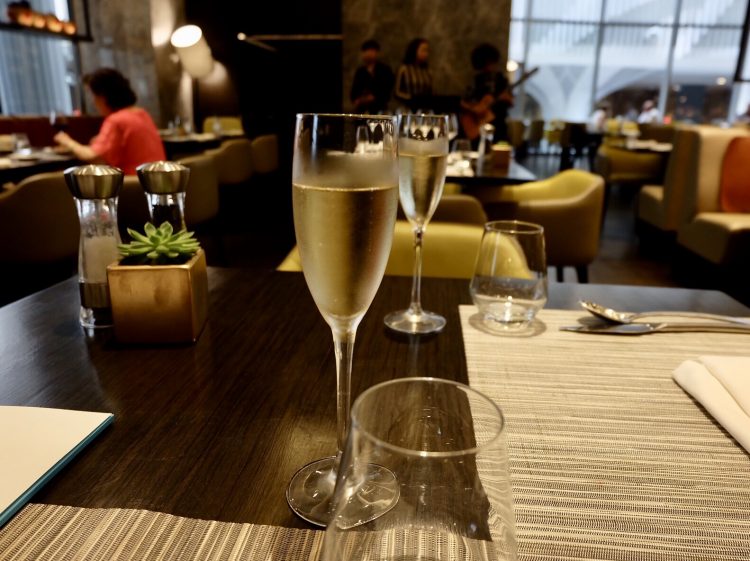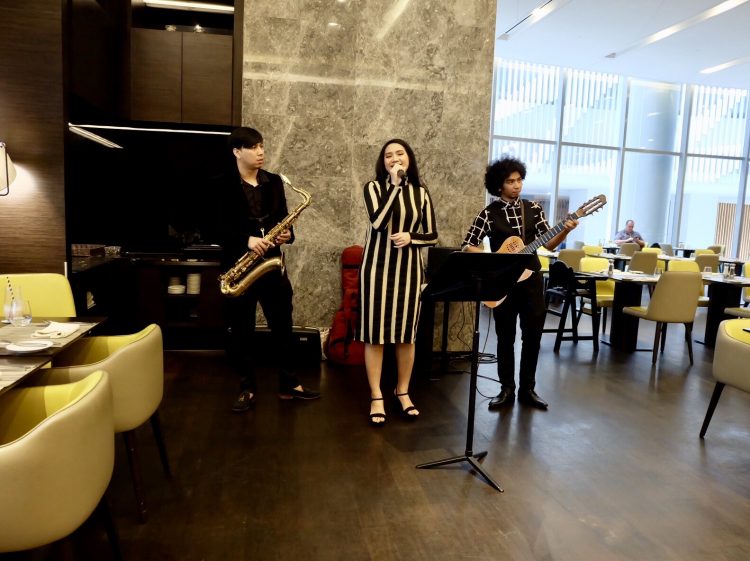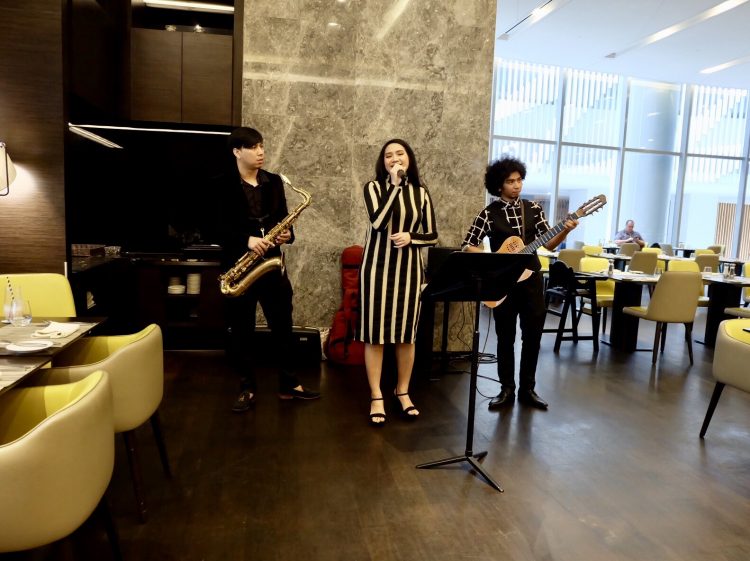 The stylishly designed restaurant with its engaging open-kitchen concept lays out a pretty decadent spread for their Sunday brunch. With comfortable seating and a light and airy atmosphere, the jazzy tunes and soulful vocals of the live band will definitely relax you, as well as help your appetite along as you scope out the extensive fare that await consumption.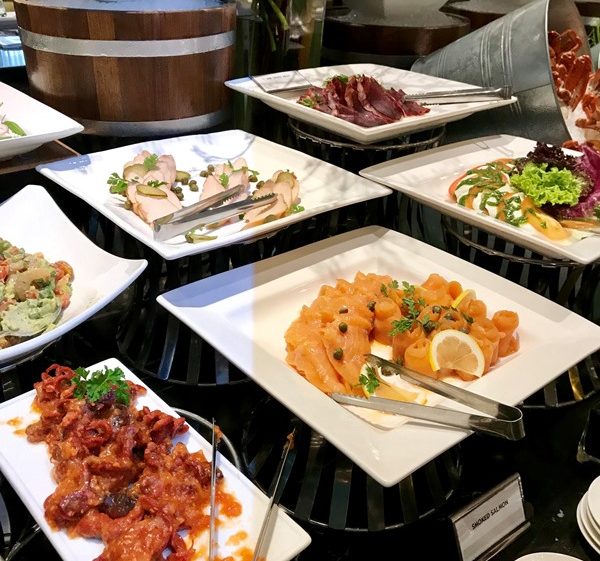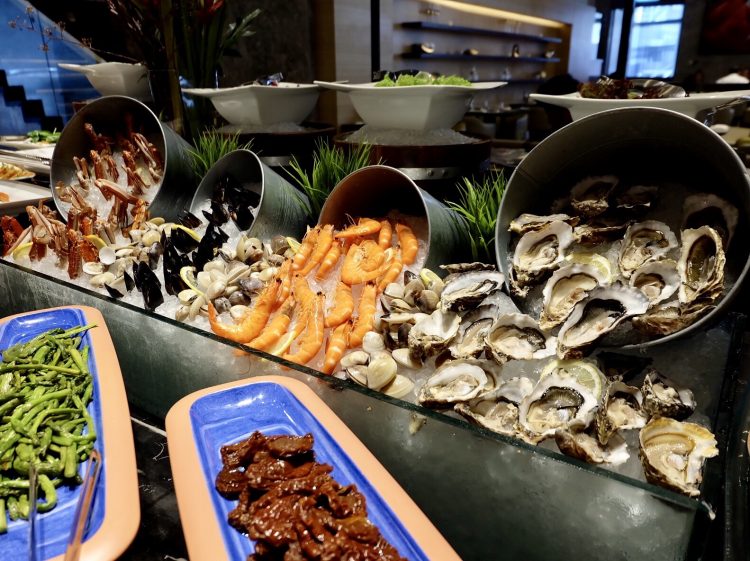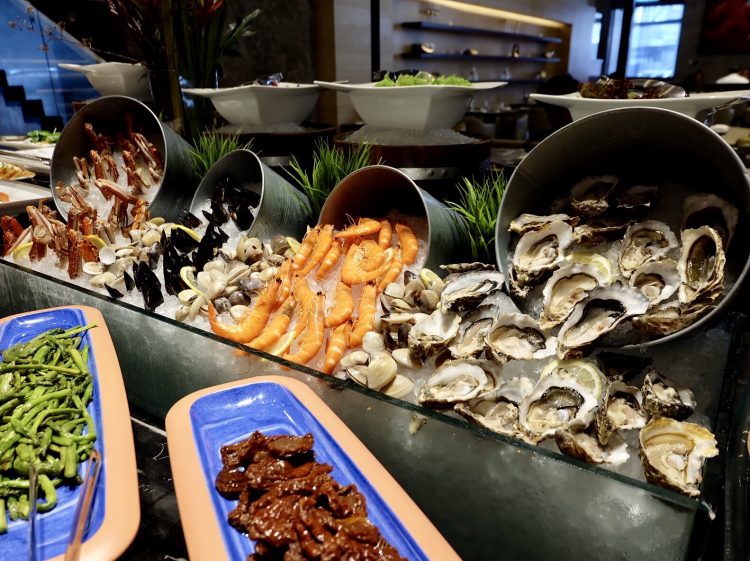 Starting with appetisers and Italian antipasti, Kwee Zeen never fail to impress with their servings of exceptionally fresh seafood on ice such as oysters, mussels, tiger prawns, clams, and crab claws. Other antipasti include air-dried bresaola, Caprese salad, deliciously marinated baby octopus, shrimp and avocado salad, and smoked salmon with capers. You will also find Japanese selections of sashimi and sushi among rows of exotic tropical sliced fruit. There isn't a better chaser for fresh oysters than crisp champagne, and the restaurant serves beautifully chilled bottles of Veuve Clicquot that they generously continue topping up until you've had enough.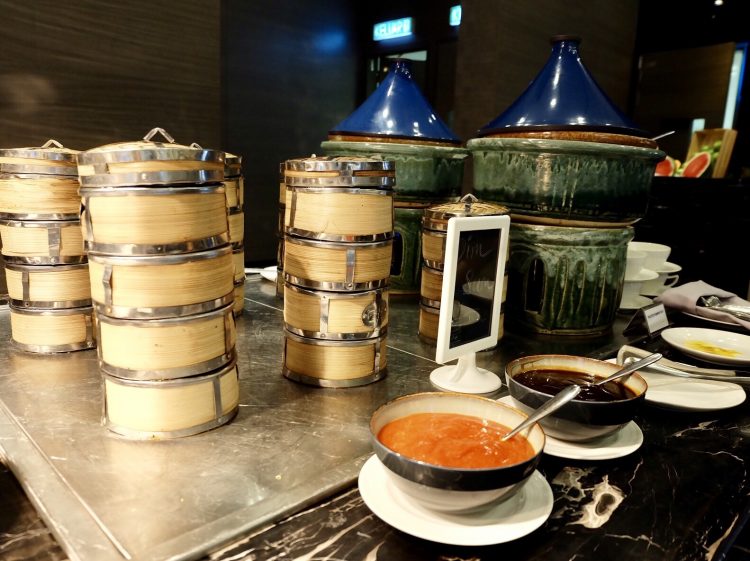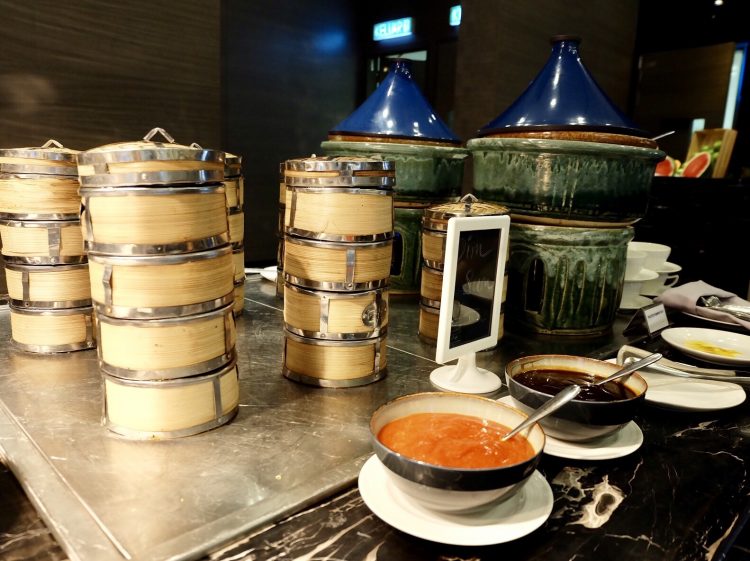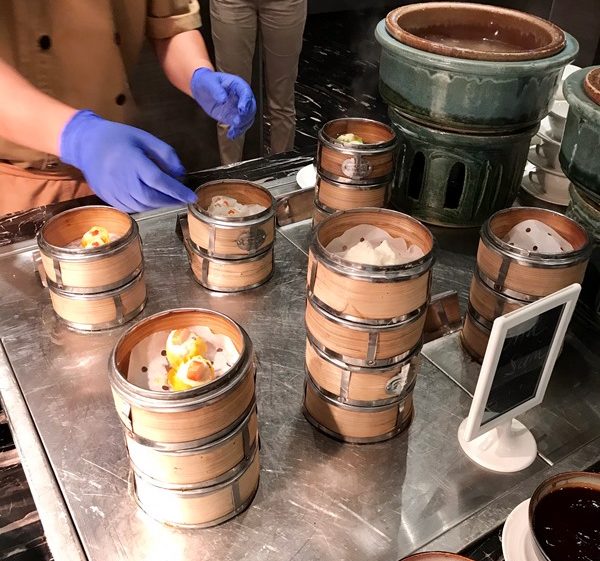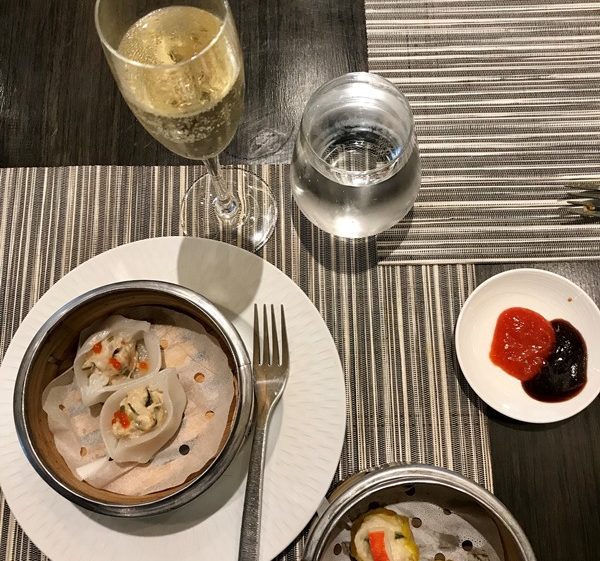 Apart from Western starters, you will be happy to know that there is also a dedicated dim sum station serving delectable hand-crafted dim sum prepared a la minute.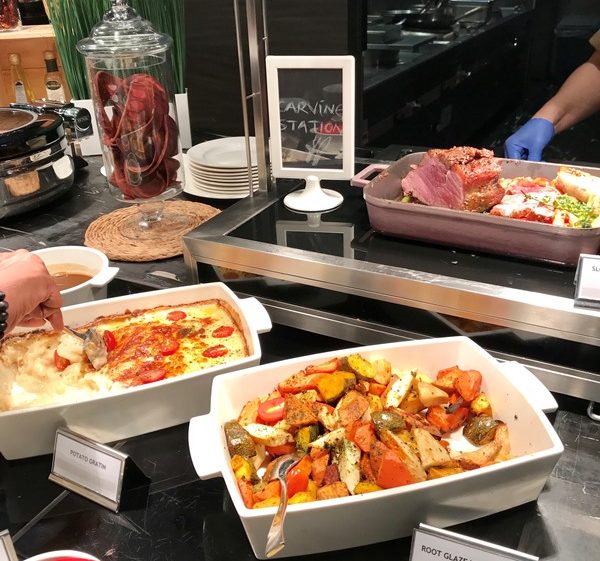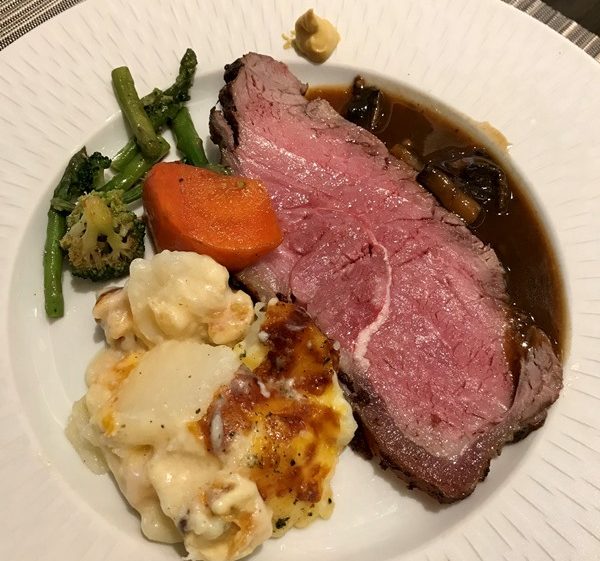 The buffet spread is an indulgence of regional and international cuisine that also features two separate carving stations of slow-roasted Angus striploin, accompanied with roast vegetables, and creamy, cheesy potato gratin, as well as roast chicken with brown gravy. Piping hot servings from the main buffet include wok-fried chicken with coriander leaf, wok-fried beef with black pepper sauce, roasted chicken with Thai sauce, sweet and sour fish, braised vegetables with assorted mushrooms, braised bean curd with taukan, pan-seared fish with citrus snow crab, Provencal marinated lamb shoulder with harissa mint jus, and a delectable black mussel stew inspired by the brunch's French theme.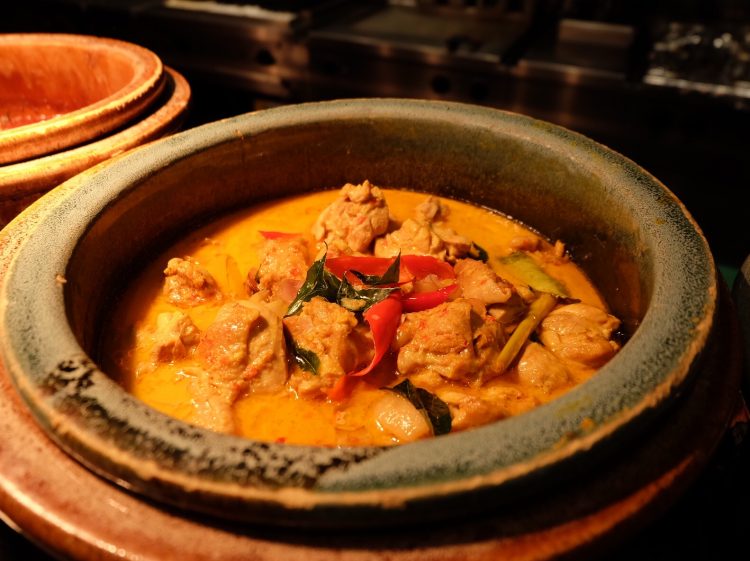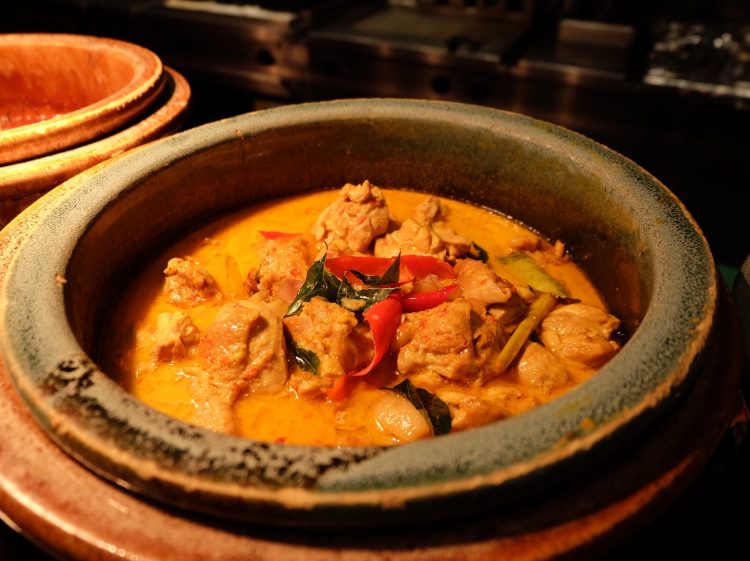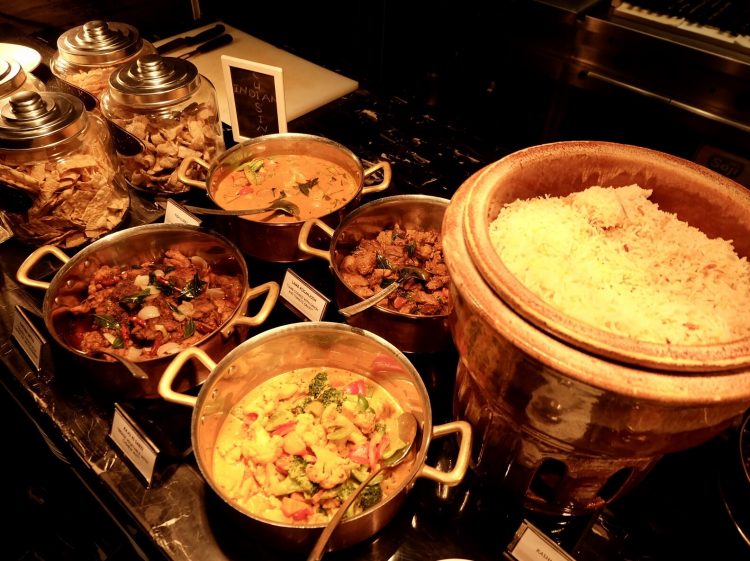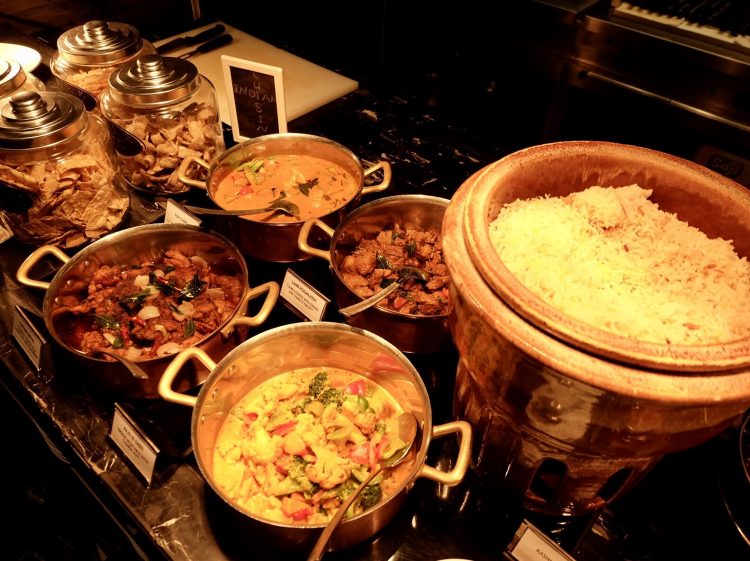 For those who appreciate local food, you'll find the Indian and Malay dishes skillfully prepared, and rich with palate pleasing spices. North Indian favourites like lamb rogan josh, as well as fish and chicken masalas packed with flavour, are accompanied by assorted pickles for that added punch of spicy sourness. Lovely Malay gulais and curries of fish, chicken and beef cooked in the styles of asam pedas (spicy tamarind), masak lemak (coconut curry) and masak merah (tomato and chili braised) ladled over steamed rice bring all the familiar feelings of comfort food. All these washed down with bubbly adds a touch of luxury to dishes that are lovingly considered treasured Malaysian home cooking.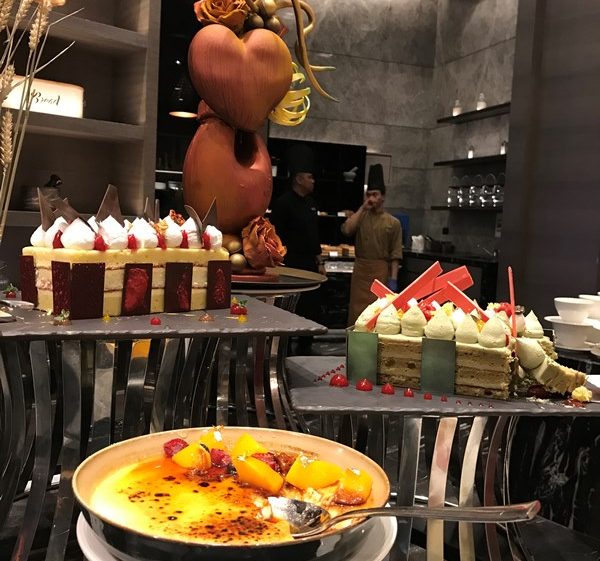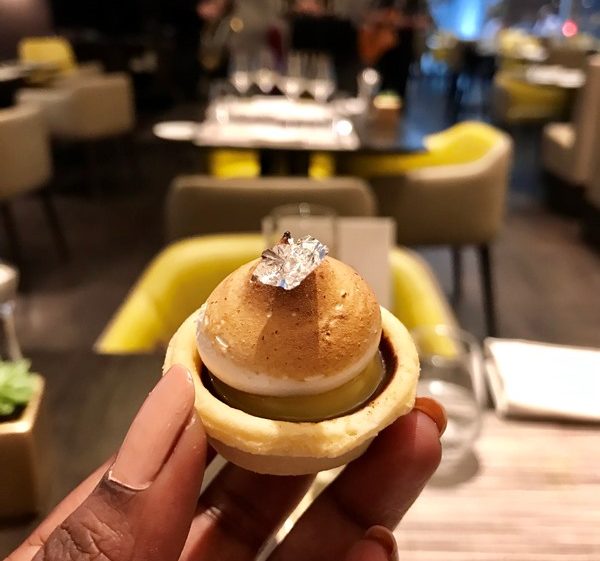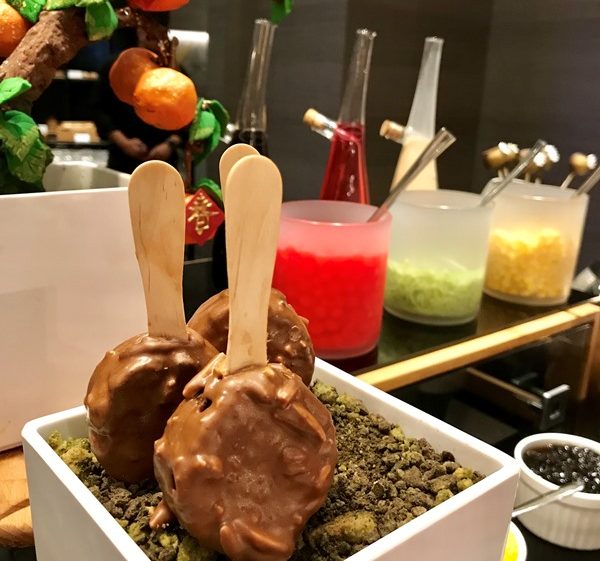 Desserts are plentiful with both Western types of cakes and pastries, as well as local nyonya kuihs arranged neatly in multiple rows together with an ais kacang (shaved ice) and bubur (sweet bean porridge) station. Sweet treats are available in either whole cakes or bite-sized portions that are perfect for sampling. And not forgetting ice cream served in quart sized tubs that are made in house. There's even a separate section just for gluten-free desserts. What's worth talking about though, are the plentiful options of authentic French cheeses from different regions in the country. Ranging from hard to medium to soft and finally to decadently oozy, there's something for every kind of preference here.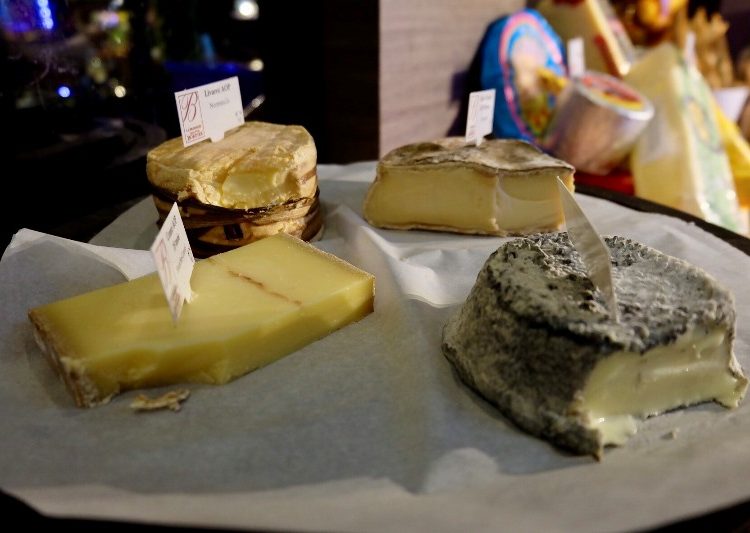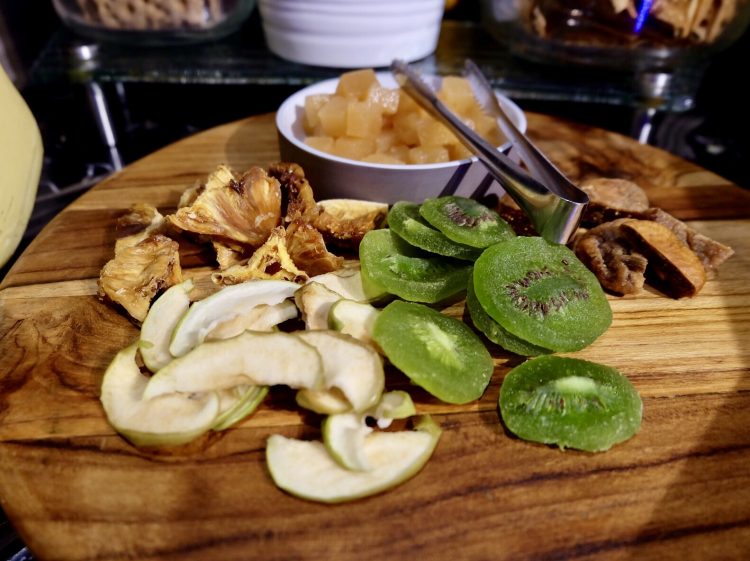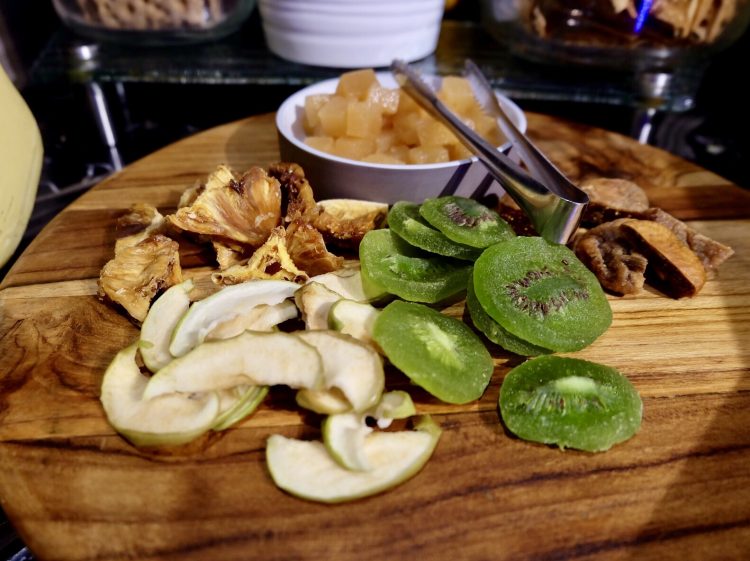 The C'est La Vie brunch provides great satisfaction for a weekend treat, as it proves to be a top-tier buffet experience with attentive service and exceptional quality. Available at Kwee Zeen every Sunday from 12.30pm to 4.00pm, prices start at RM188.00 nett per adult inclusive of soft beverages, and RM388.00 nett per adult with free flow of Veuve Clicquot champagne. Children between the ages of seven to 12 dine at 50% off adult price. Children six years old and below dine for free.
Location and details
Address: Sofitel Kuala Lumpur Damansara, Jalan Damanlela, Bukit Damansara, 50490 Damansara Heights, WP Kuala Lumpur
Tel: +603-2720-6688
Find: Find directory for Sofitel Damansara KL here.