Cerdito at Puchong: Restaurant review
Cerdito ranks among Puchong's most distinctive new dining destinations; it's worth travelling here for pursuers of pork, since the restaurant specialises in Spanish Iberico meat, embedded in recipes that span both East and West. The team here is youthful and zealous – the youngest is 18, the oldest 27 – and their passion is clearly stamped on every one of Cerdito's offerings.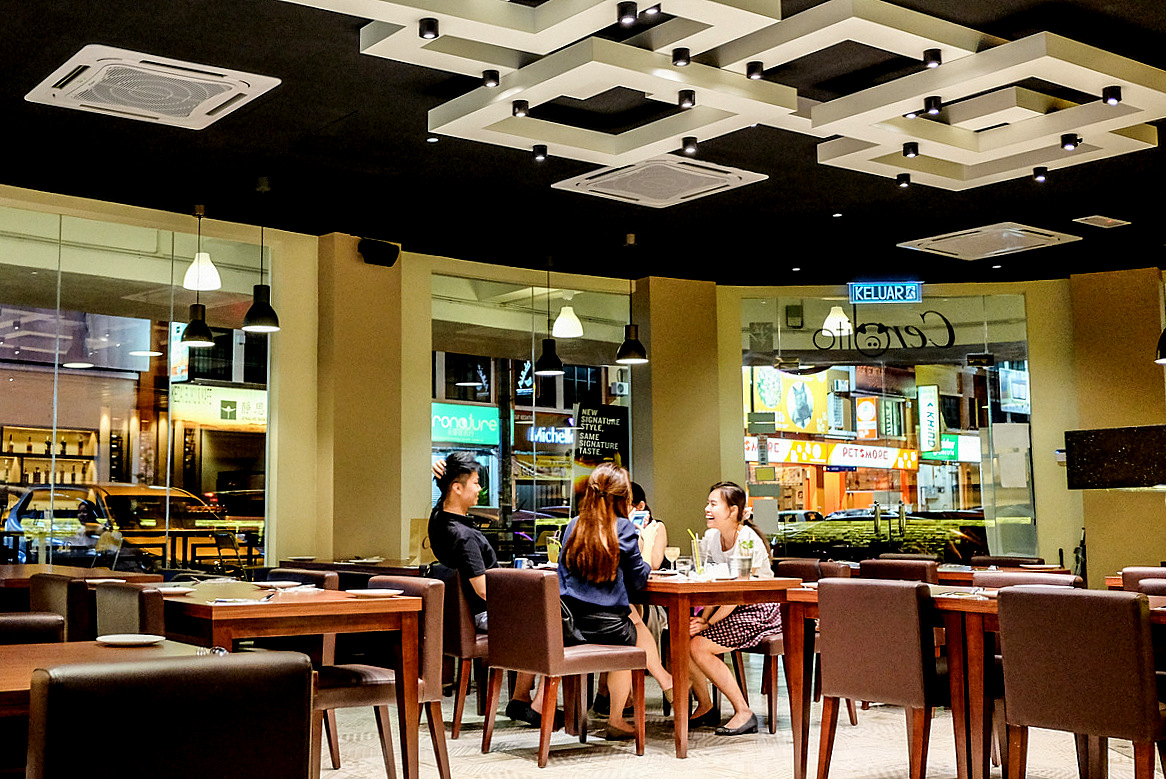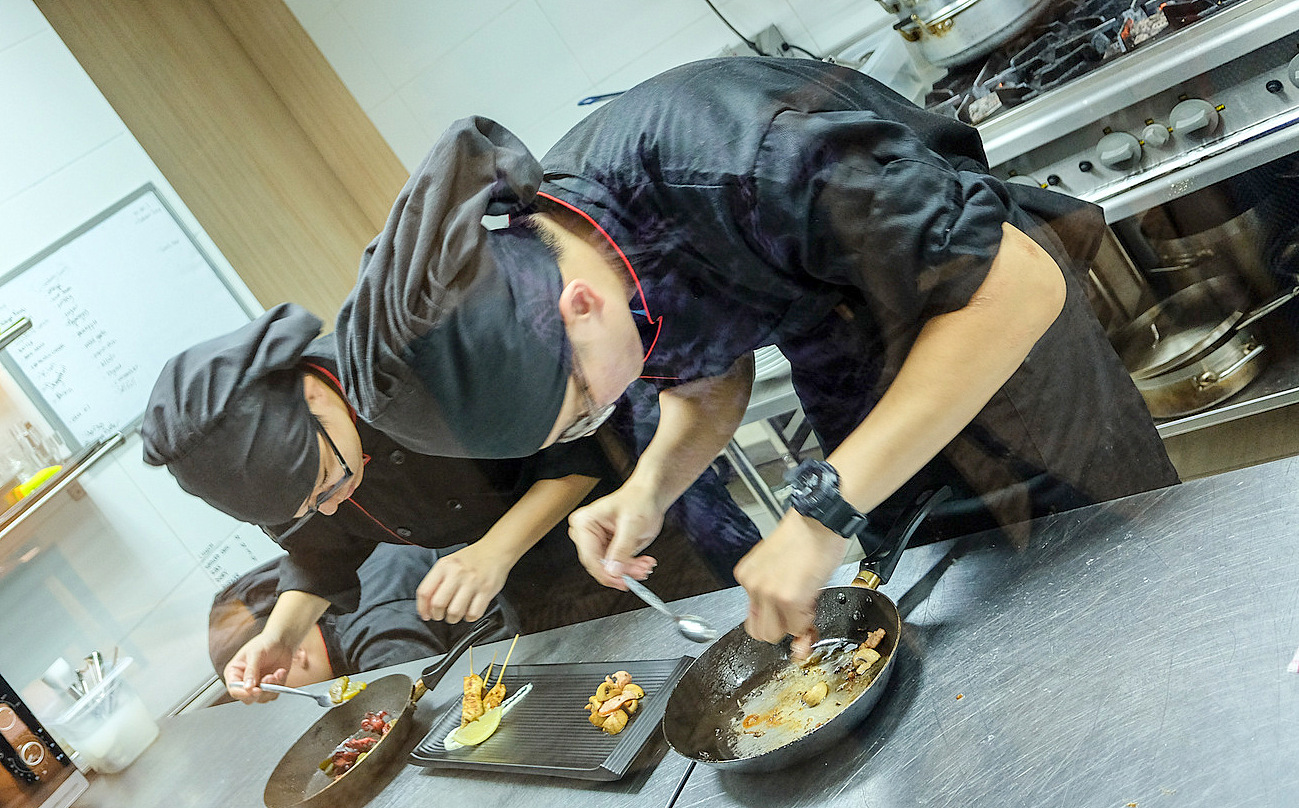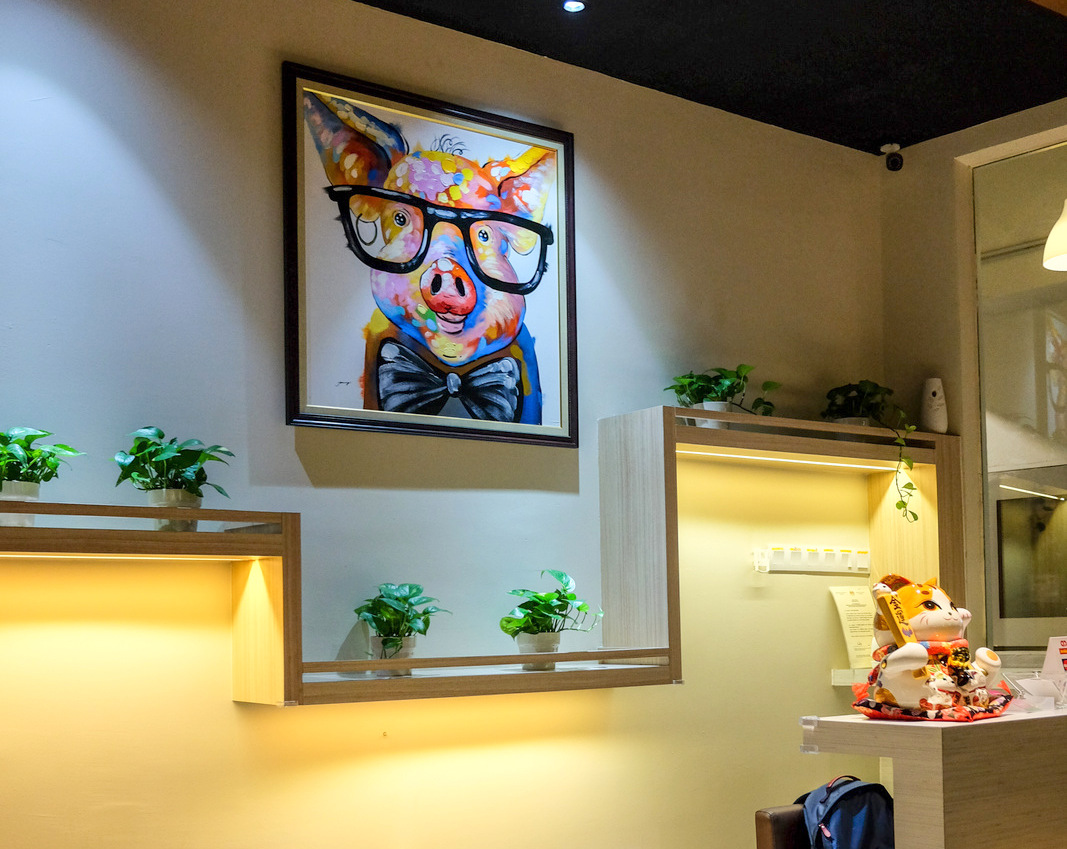 Iberico goodness
Head here hungry; there's plenty to sample. The Iberico Golden Crisp Pork Sticks (RM30) emerges as bite-sized, pork-crowned pastry crusts, their thin base complemented by the punchy, zesty juices of the premium meat and pineapple salsa – an ideal appetite-whetter with perky dynamics in each petite serving.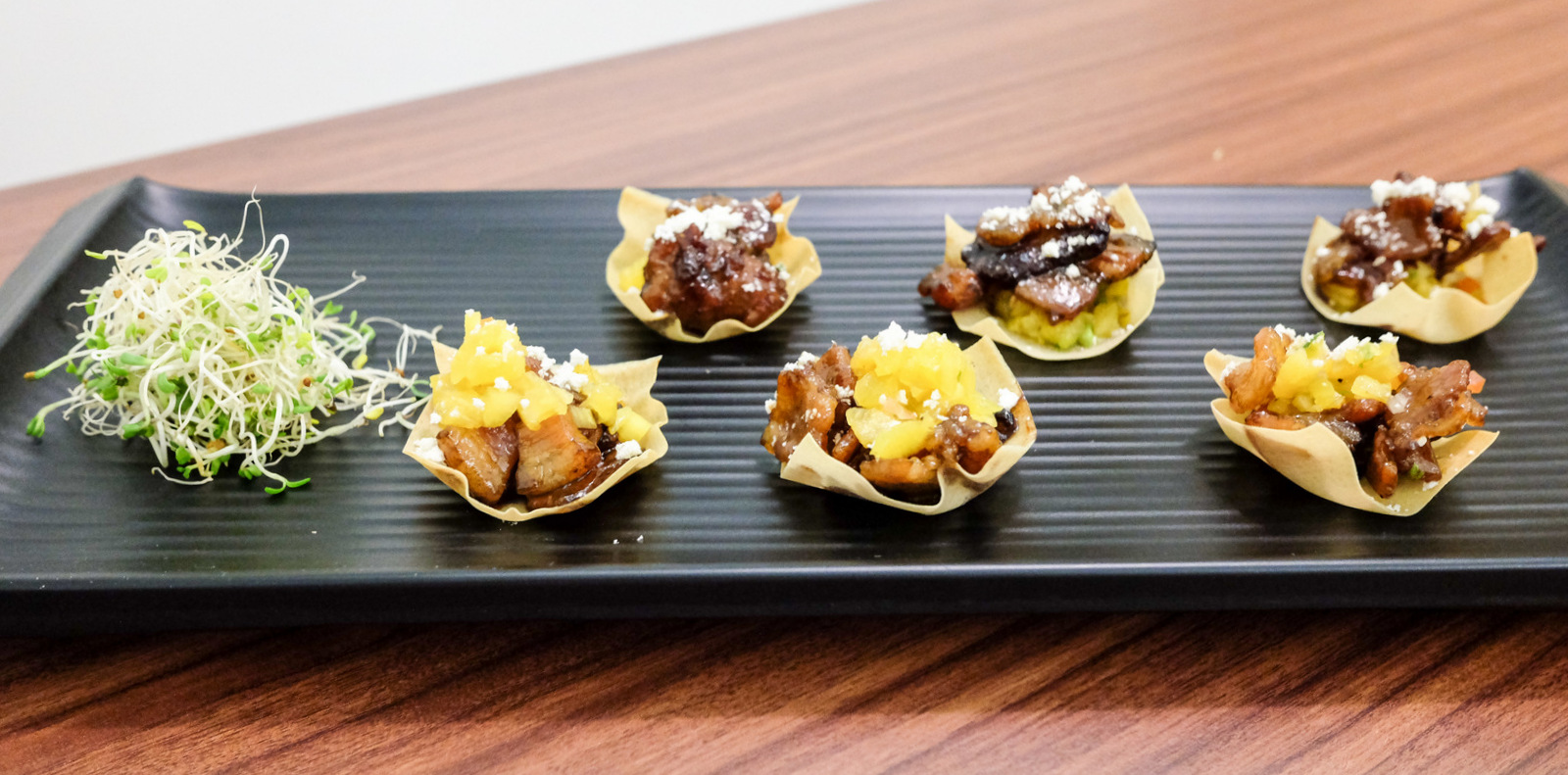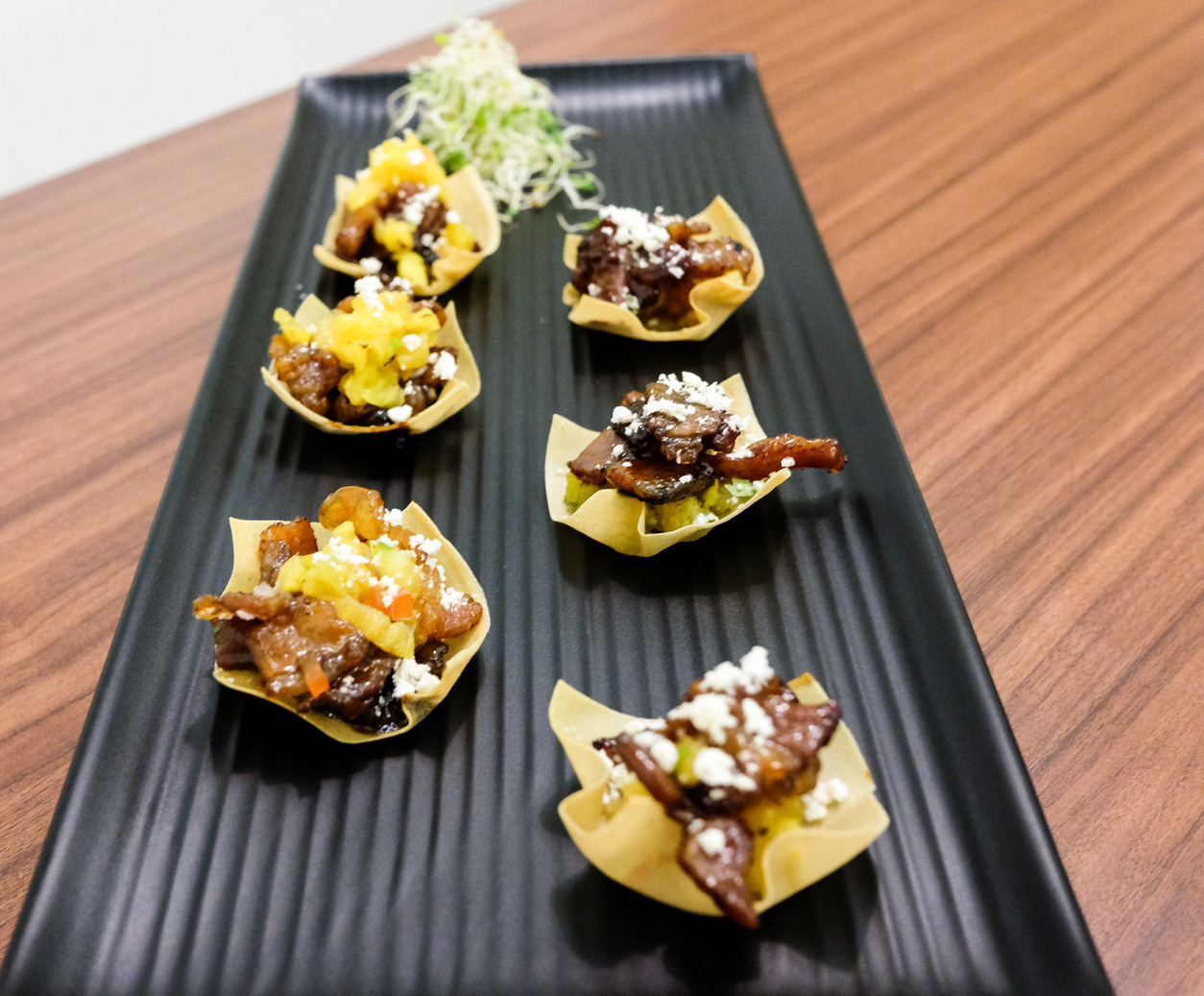 The kitchen's versatility is evidenced in another starter, an Oriental-inflected broth of Iberico ribs (RM45), braised for four hours to a succulent fall-off-the-bone fleshiness, served with white cabbage in a soup that tastes lovingly prepared, with a rich but clean depth of flavour that emanates from the Iberico.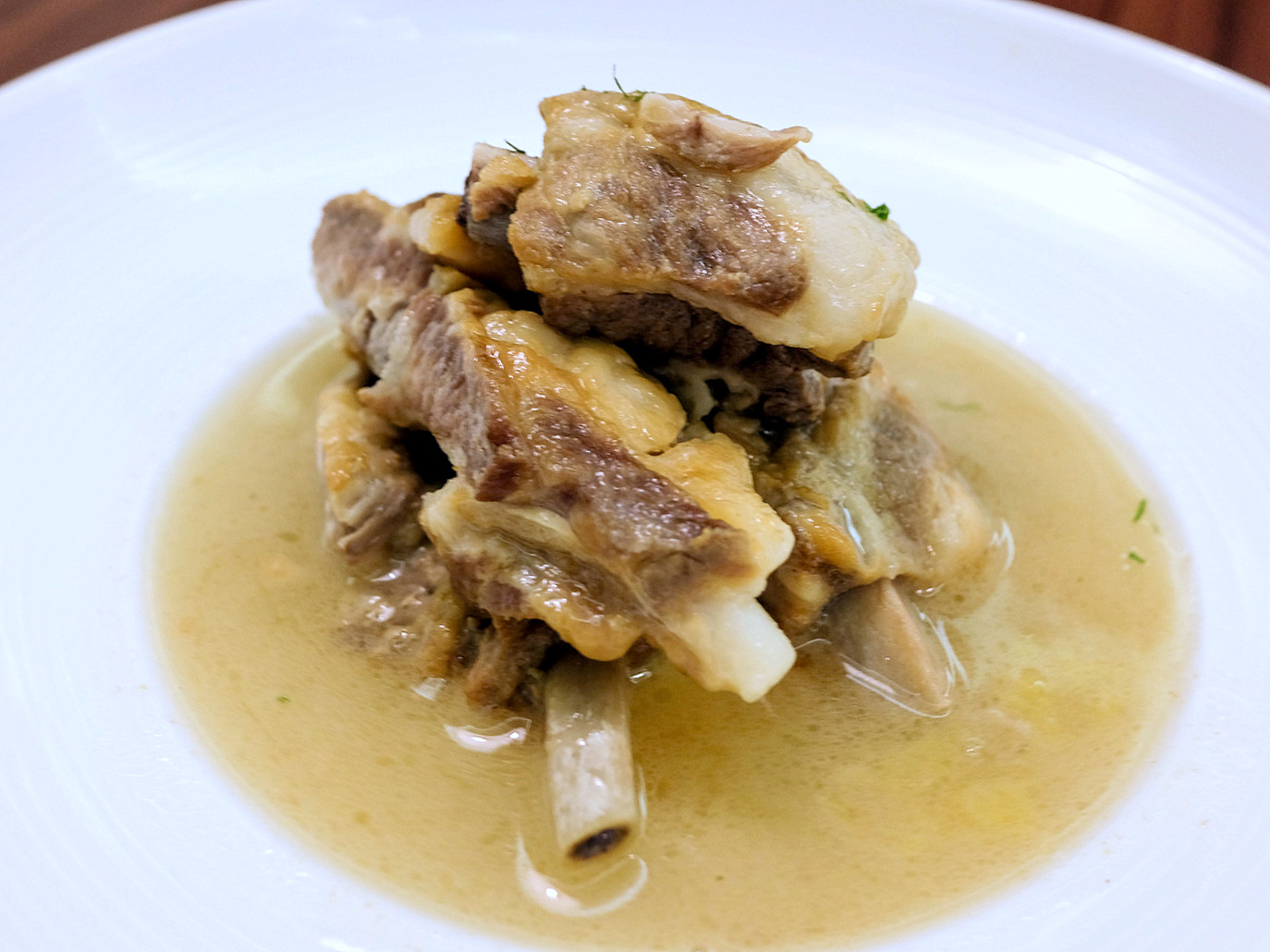 Our favourite order at Cerdito is the Black Pig Burger (RM45), which boasts a substantial slab of belly meat, cooked to an irresistible level of lusciousness, potentially capable of haunting our dreams for weeks. The Iberico Pulled Pork 'Sandwich' (RM45) is also enjoyable – fluffy mantao layered with lots of tender meat, enhanced with ebiko in an unconventional coupling.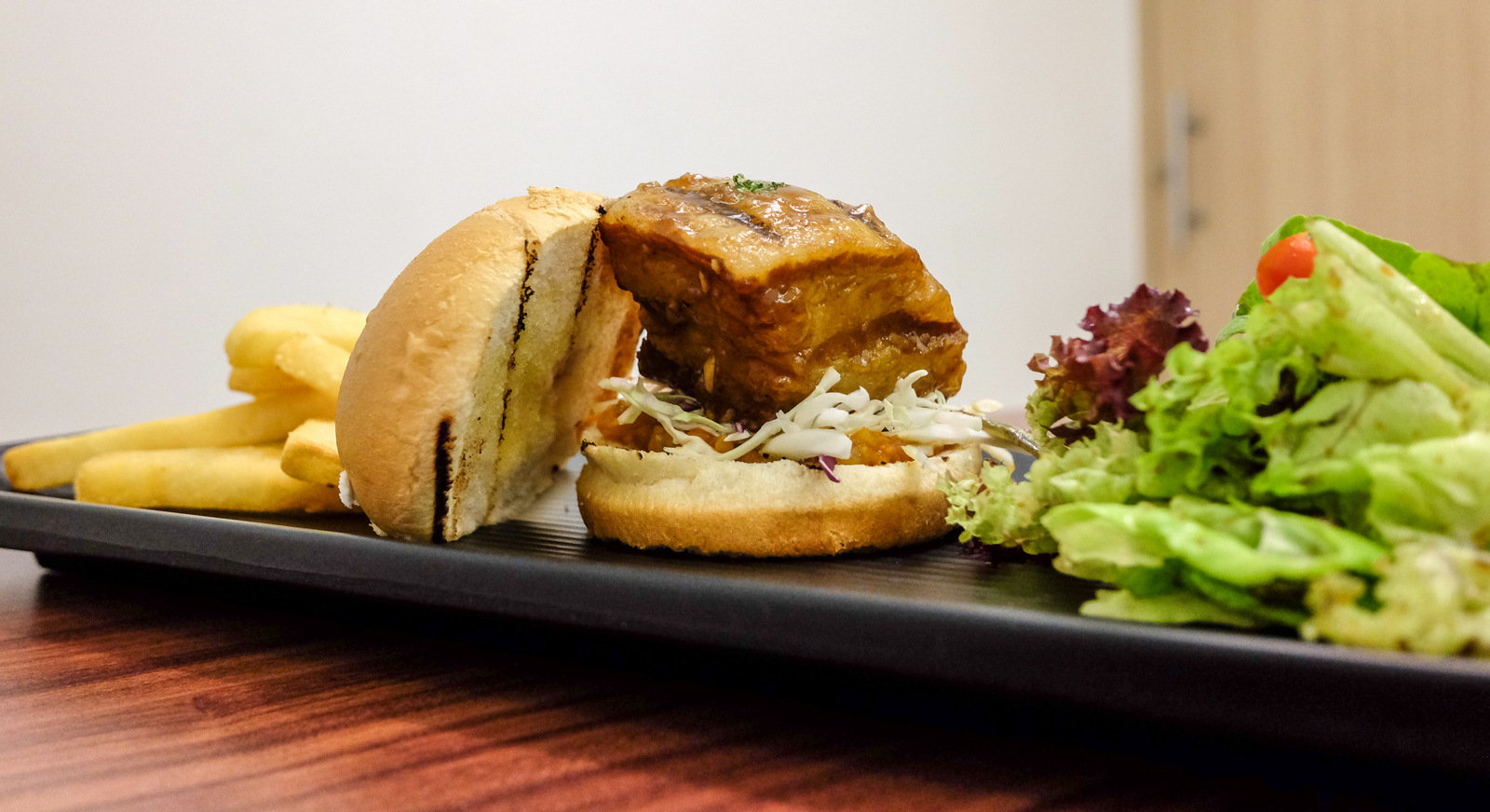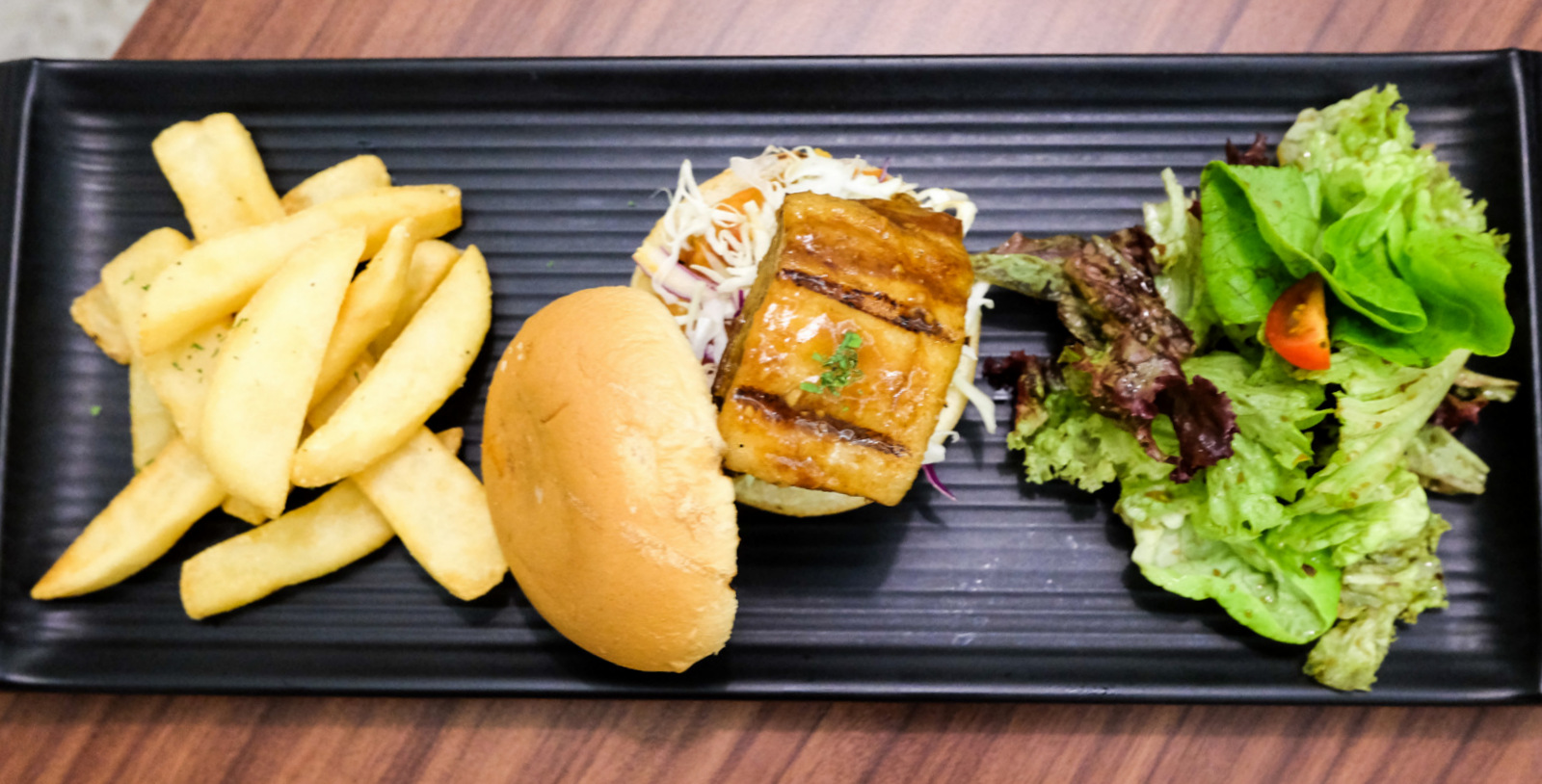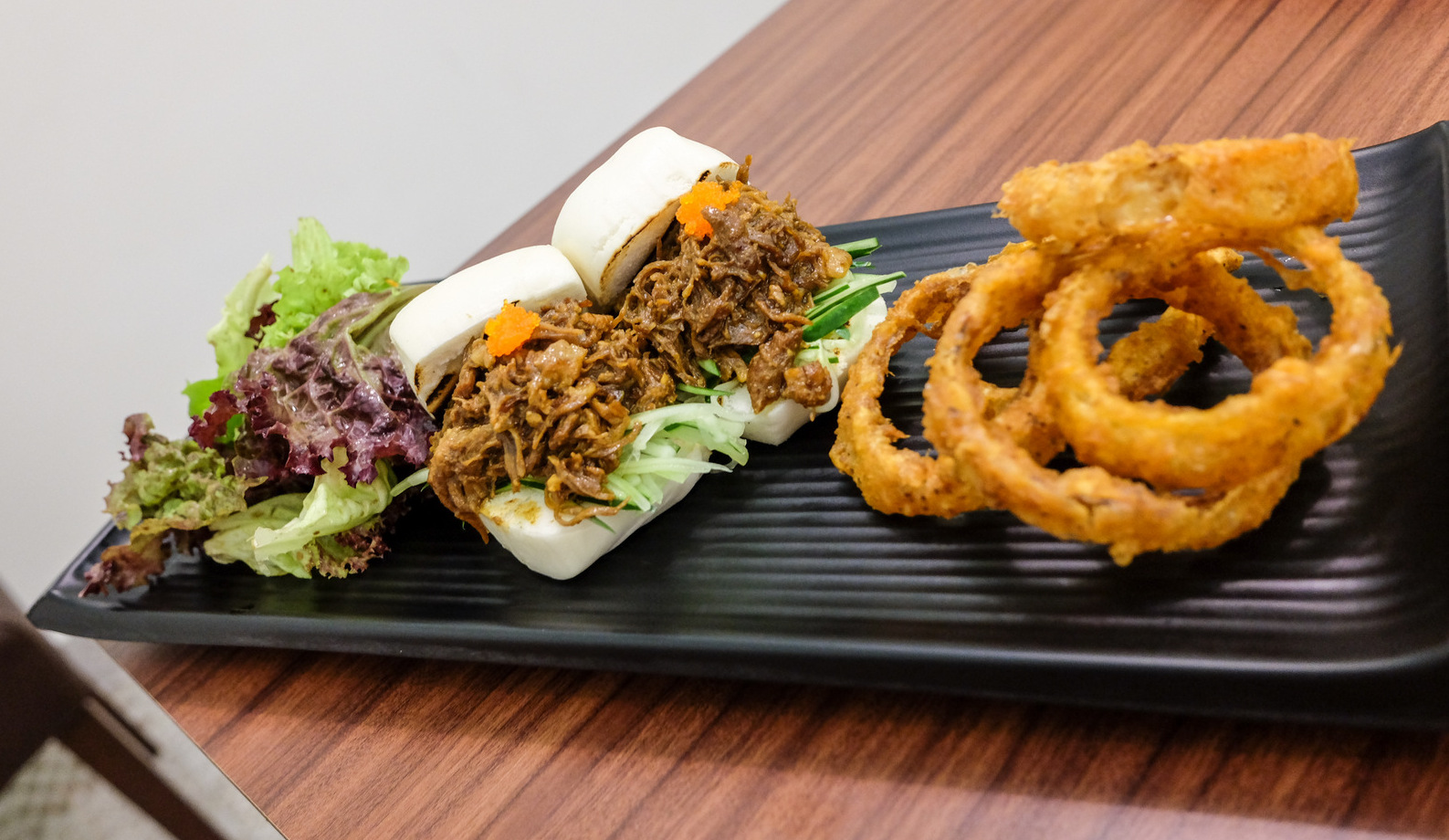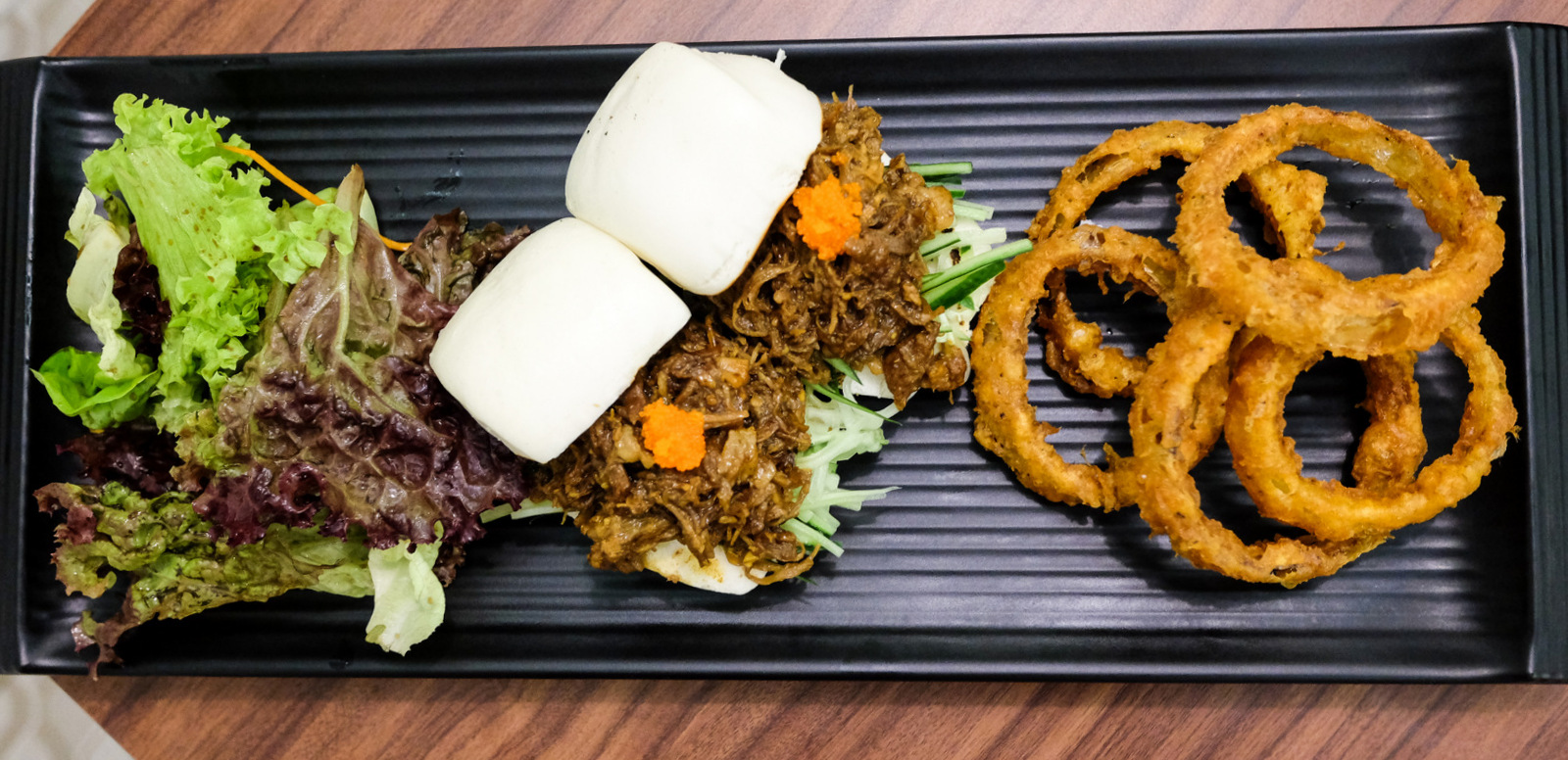 Cerdito's pride ultimately rests in its main events, promising primal pleasure for hot-blooded carnivores. The Iberico loin ribs (RM40 for the portion pictured) can be attacked with gusto, capably marinated for lip-smacking effect, while the Iberico grilled short rack (RM70) showcases a sink-your-teeth-into-this purity of porkiness.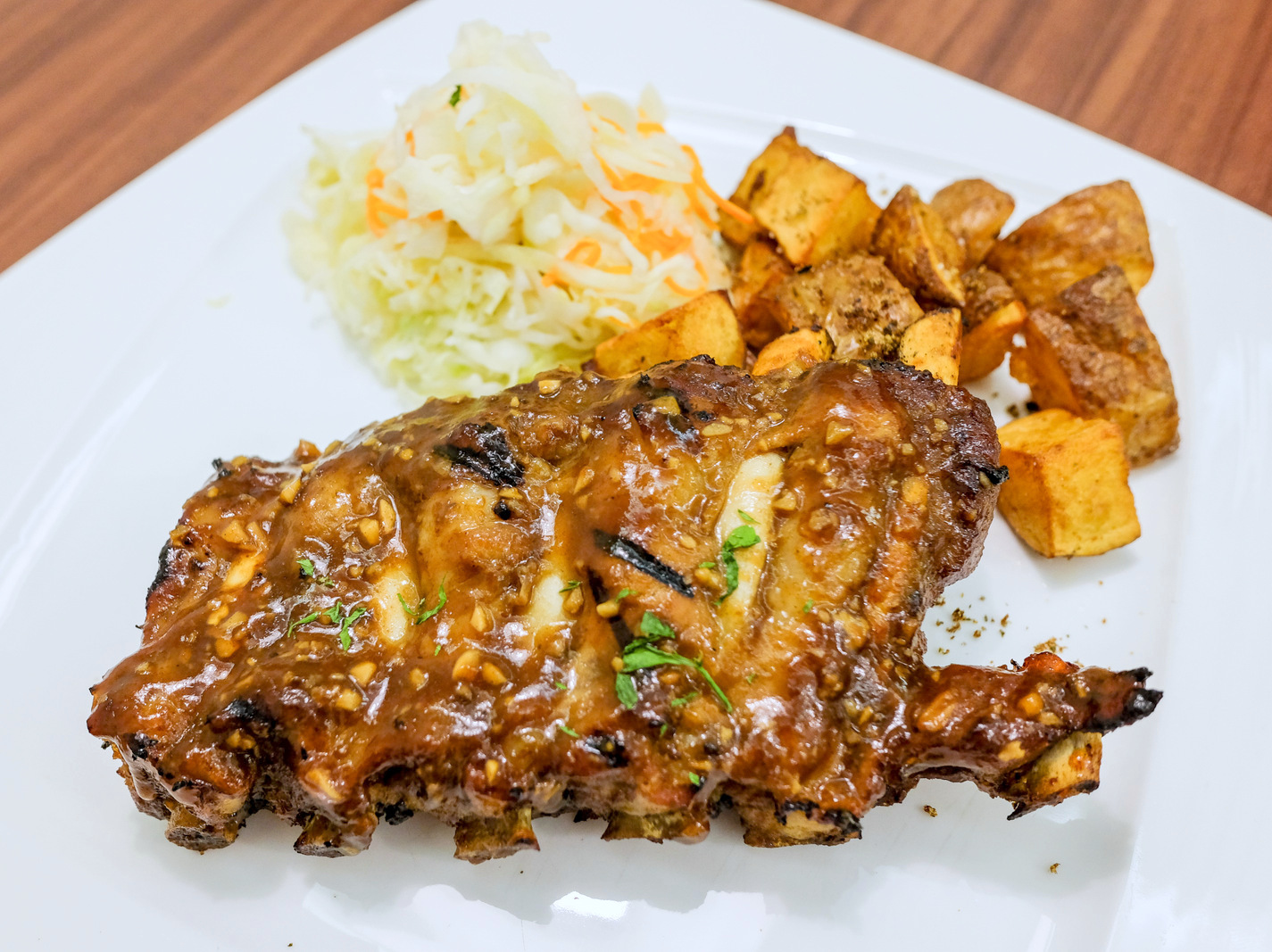 Iberico prices are higher than regular pork, but it does deliver in the quality of both taste and texture. Plus, Cerdito's attention to detail extends to the sides, ranging from house-made mashed potatoes to tapas-style patatas bravas to pumpkin cooked in olive oil and pepper – no shortcuts to satisfaction.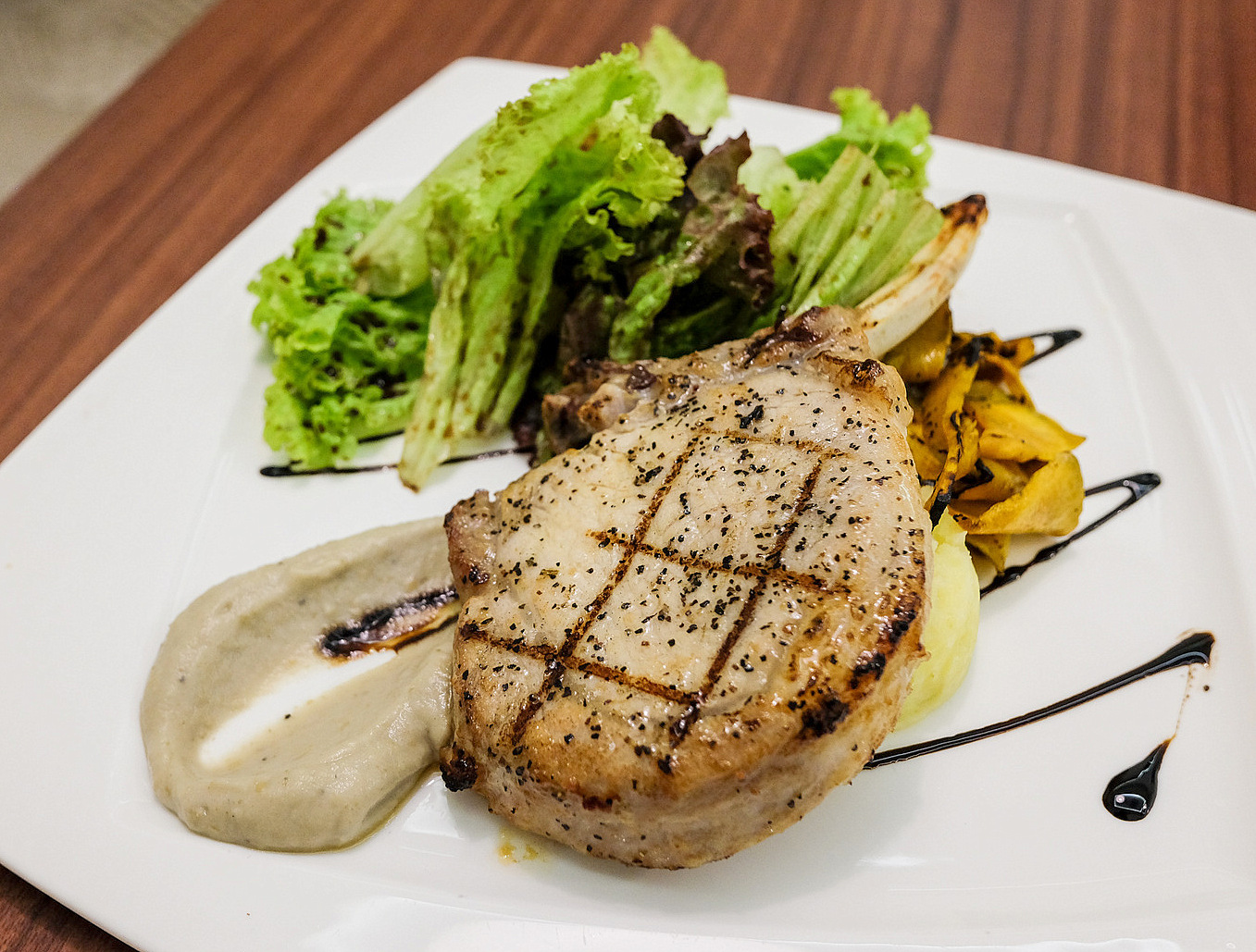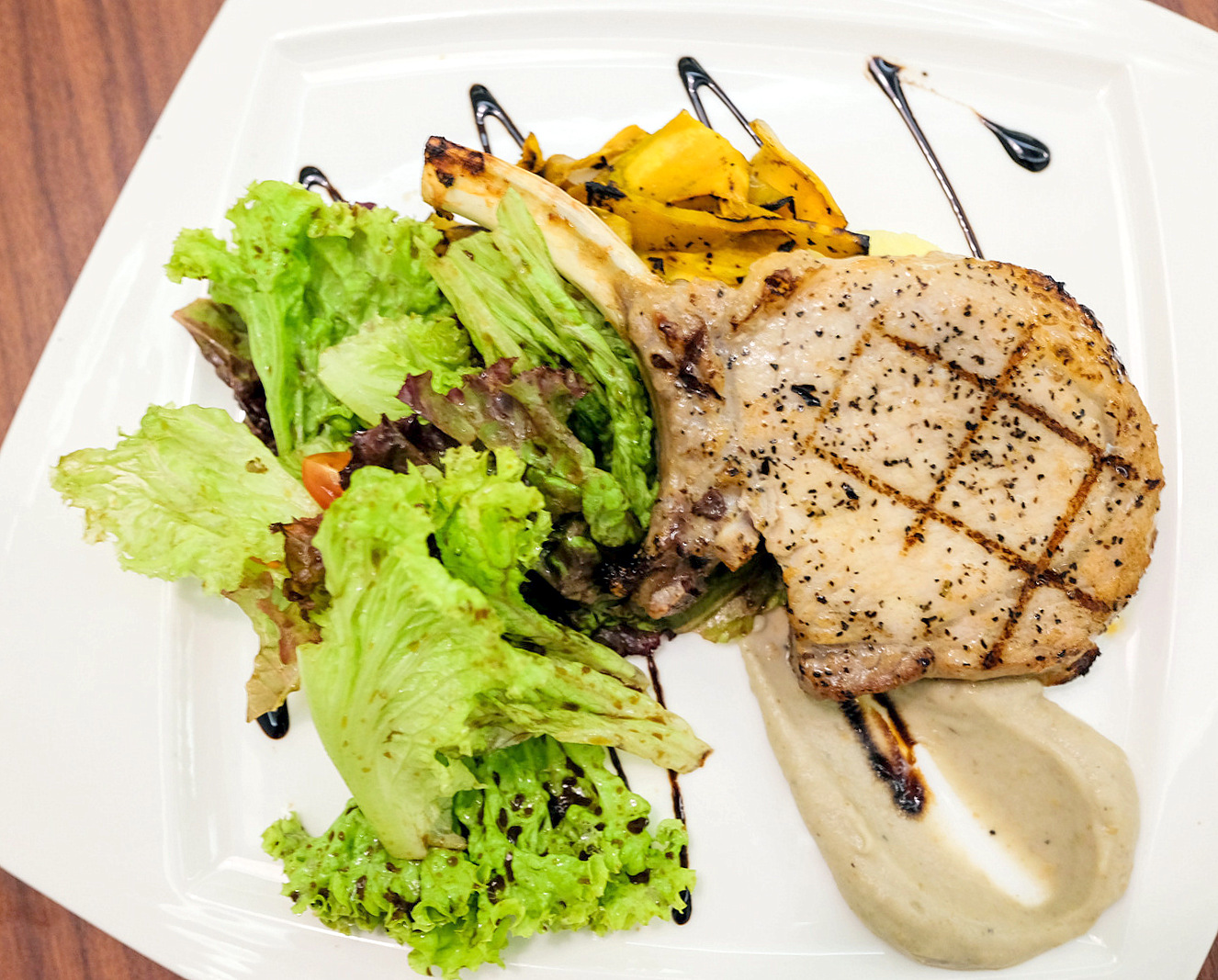 Other meaty mains
There's nevertheless no lack of chicken, lamb and seafood creations to round out Cerdito's repertoire – a Chef's Special tidbits platter features harissa-spiced chicken skewers, house-marinated baby octopus and sauteed chorizo slices (RM35), while for fans of fungi, the Wild Mushroom Cappuccino comes with a truffled 'tea foam' topping (RM15) and the King Oyster Mushrooms convey fulfilling char-grilled nuances over an unexpected sprinkling of balsamic and cocoa soil (RM15). Heftier meals include the likes of wine-braised lamb shank served with its own jus (RM45) and fuss-free oven-baked chicken (RM16 for a quarter).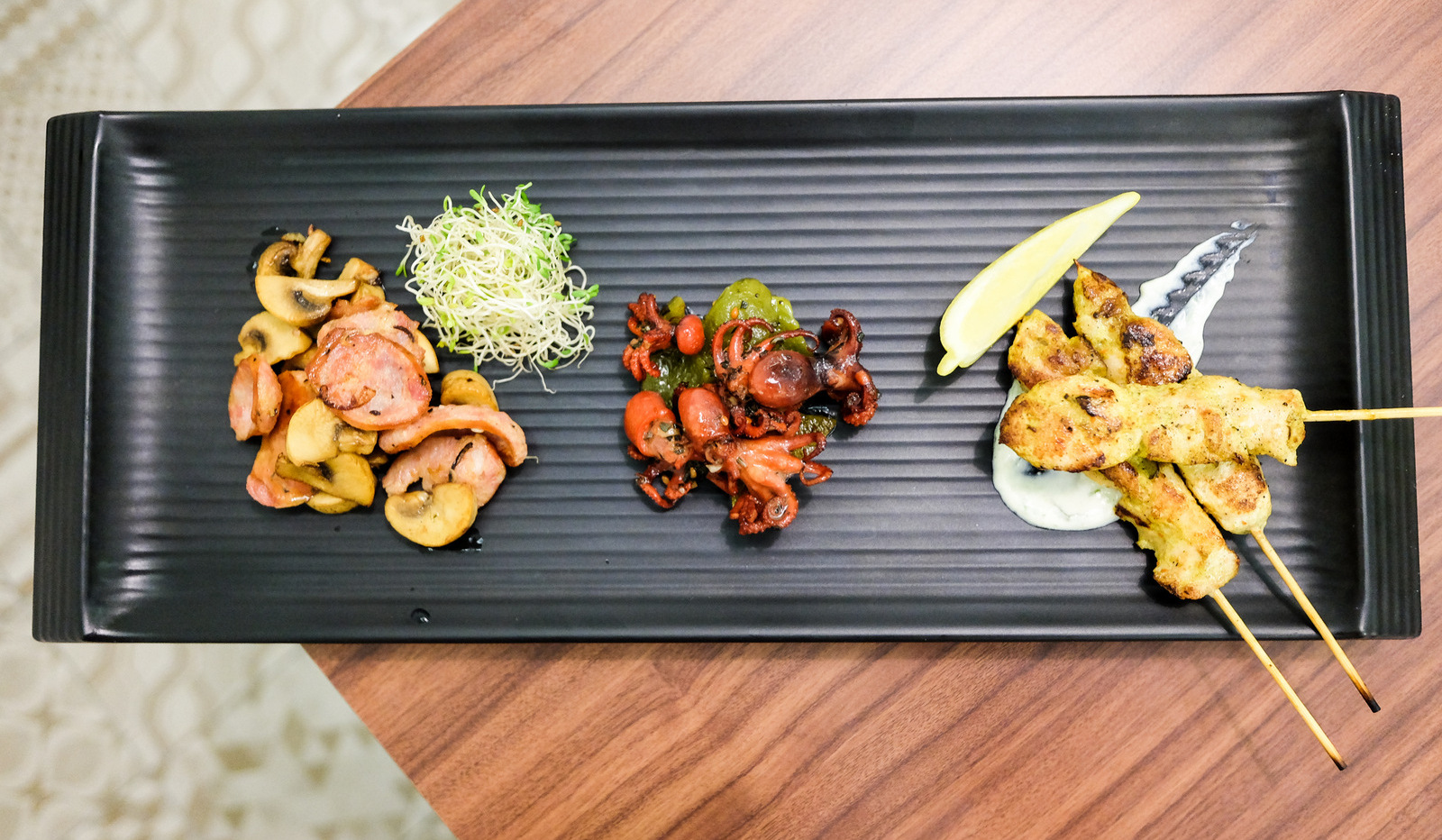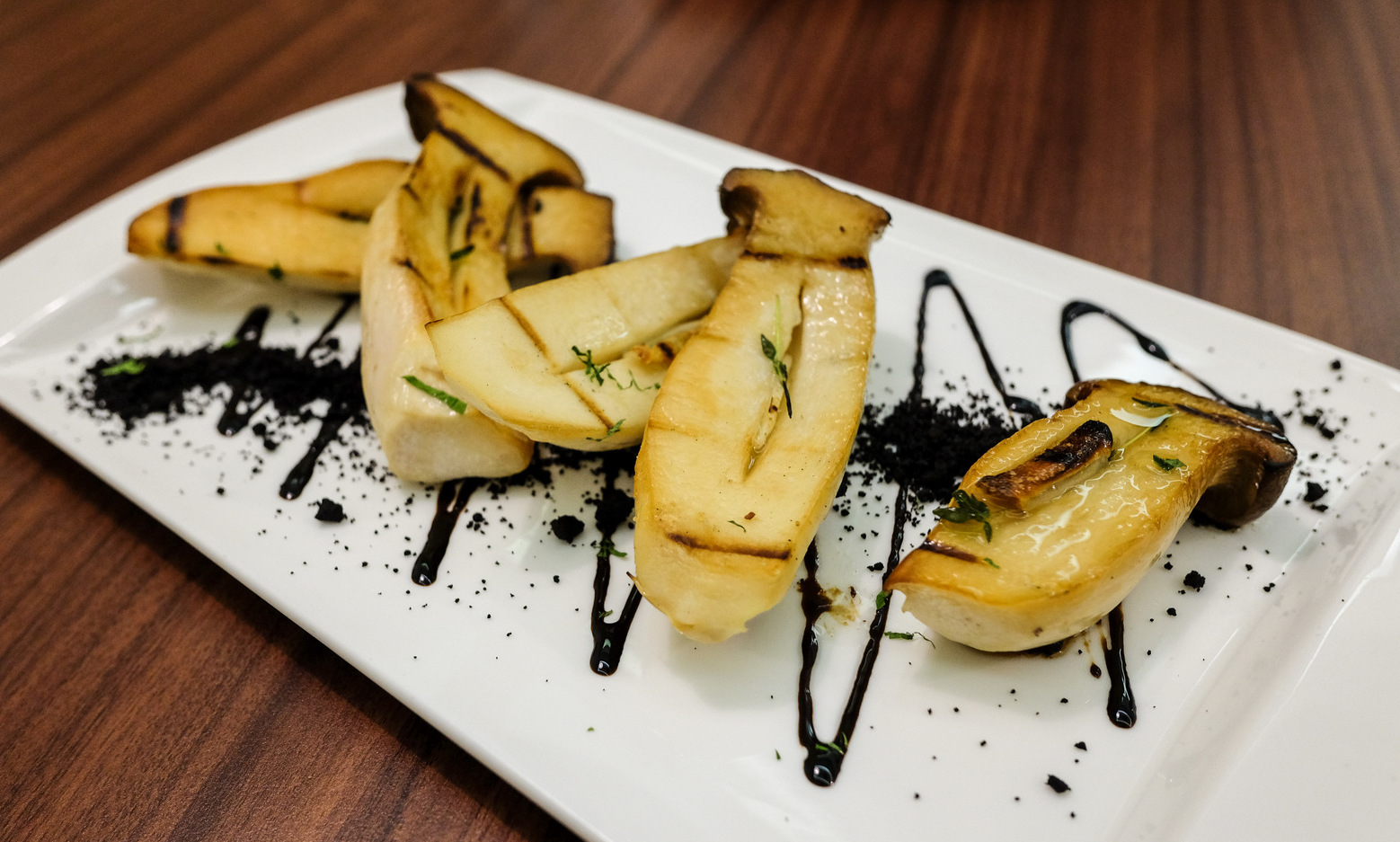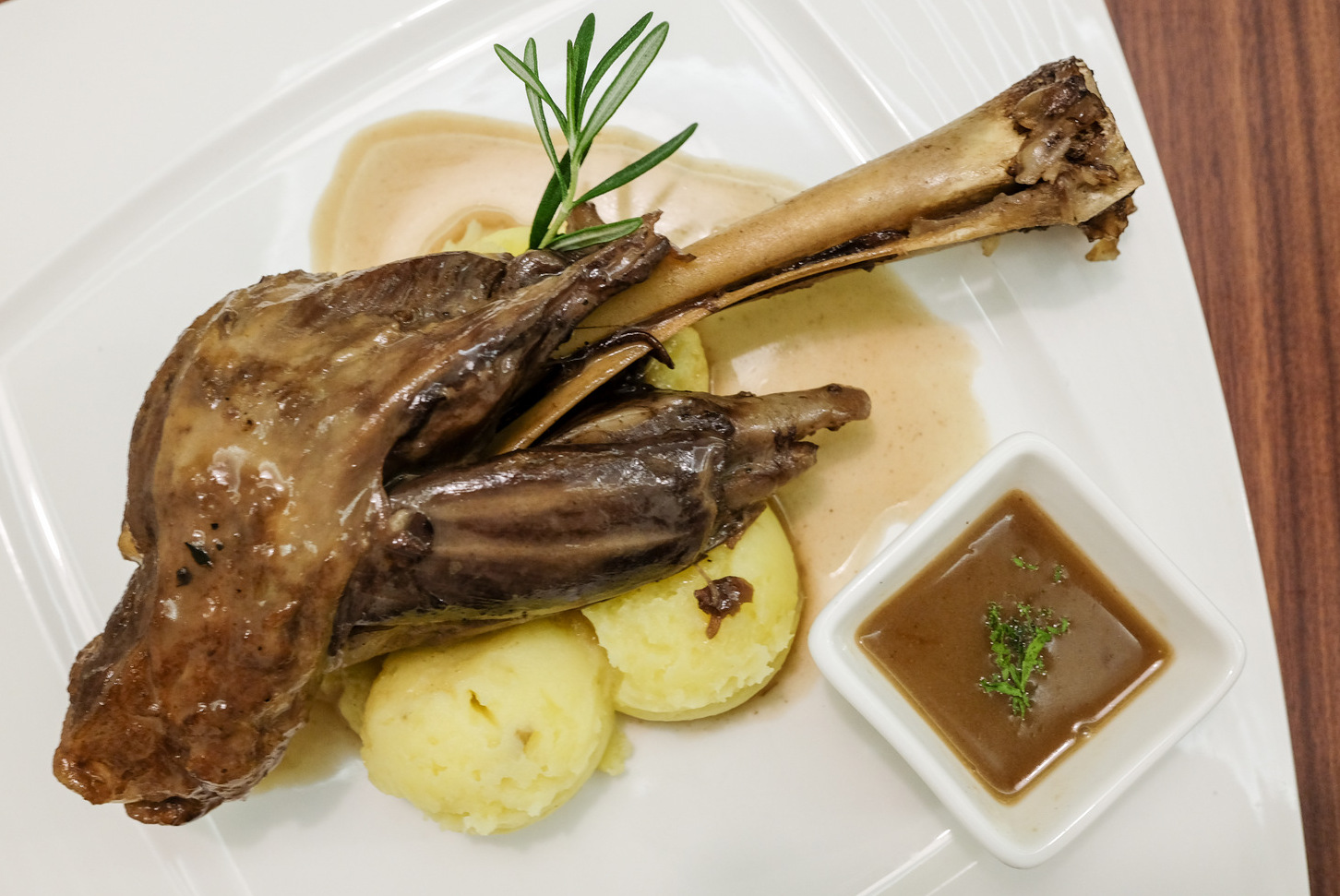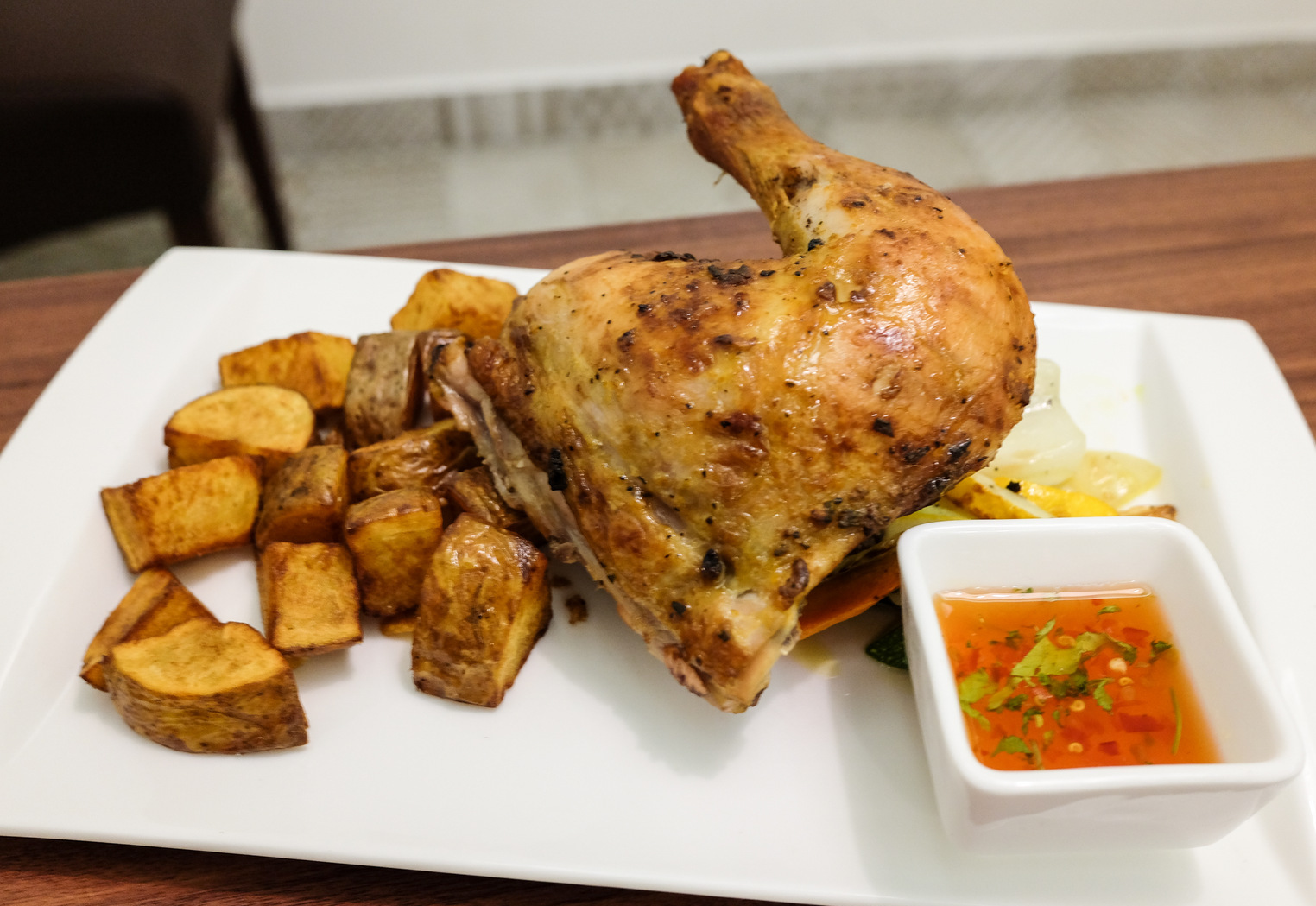 Desserts
One dessert displays vital dashes of imagination – the Deconstructed Lemon Tart (RM18), with the tangy-milky curd topped three ways, including with butter crumbs, cocoa soil and pumpkin seeds, accompanied by a memorable shallot ice cream, which channels hints of an oily mouthfeel that might be an acquired taste but is certainly worth trying. Safer crowd-pleasers include a kahlua-spiked tiramisu (RM19) and Belgian dark, dense chocolate semifreddo (RM18).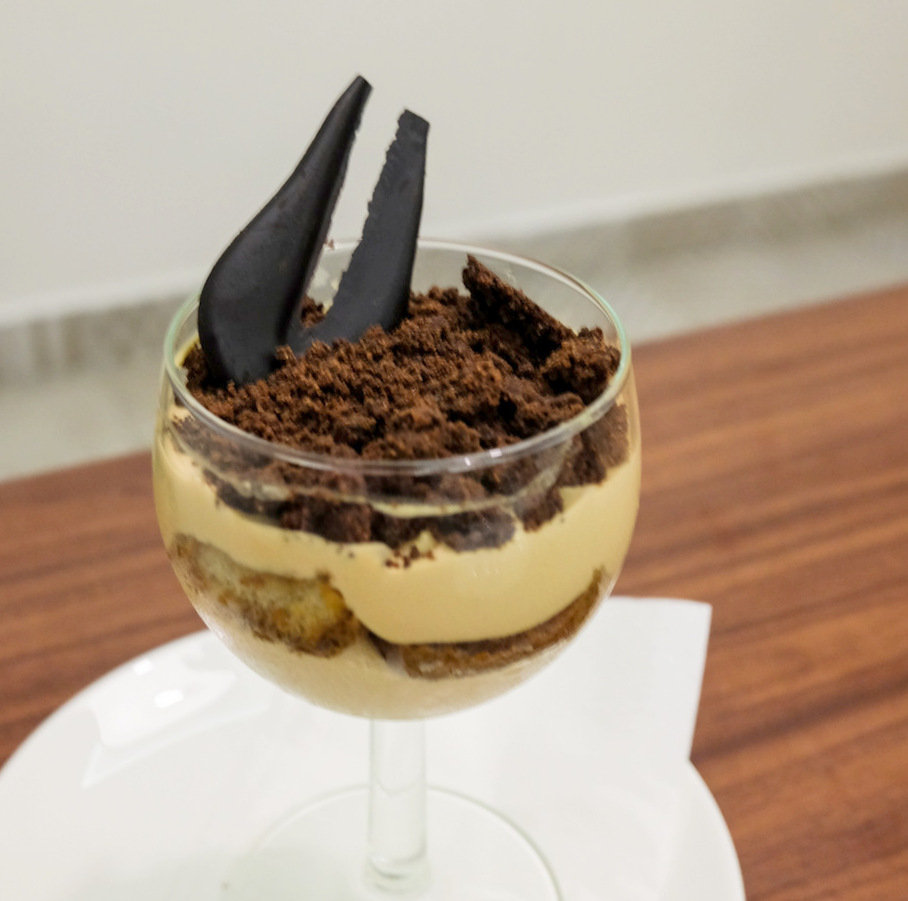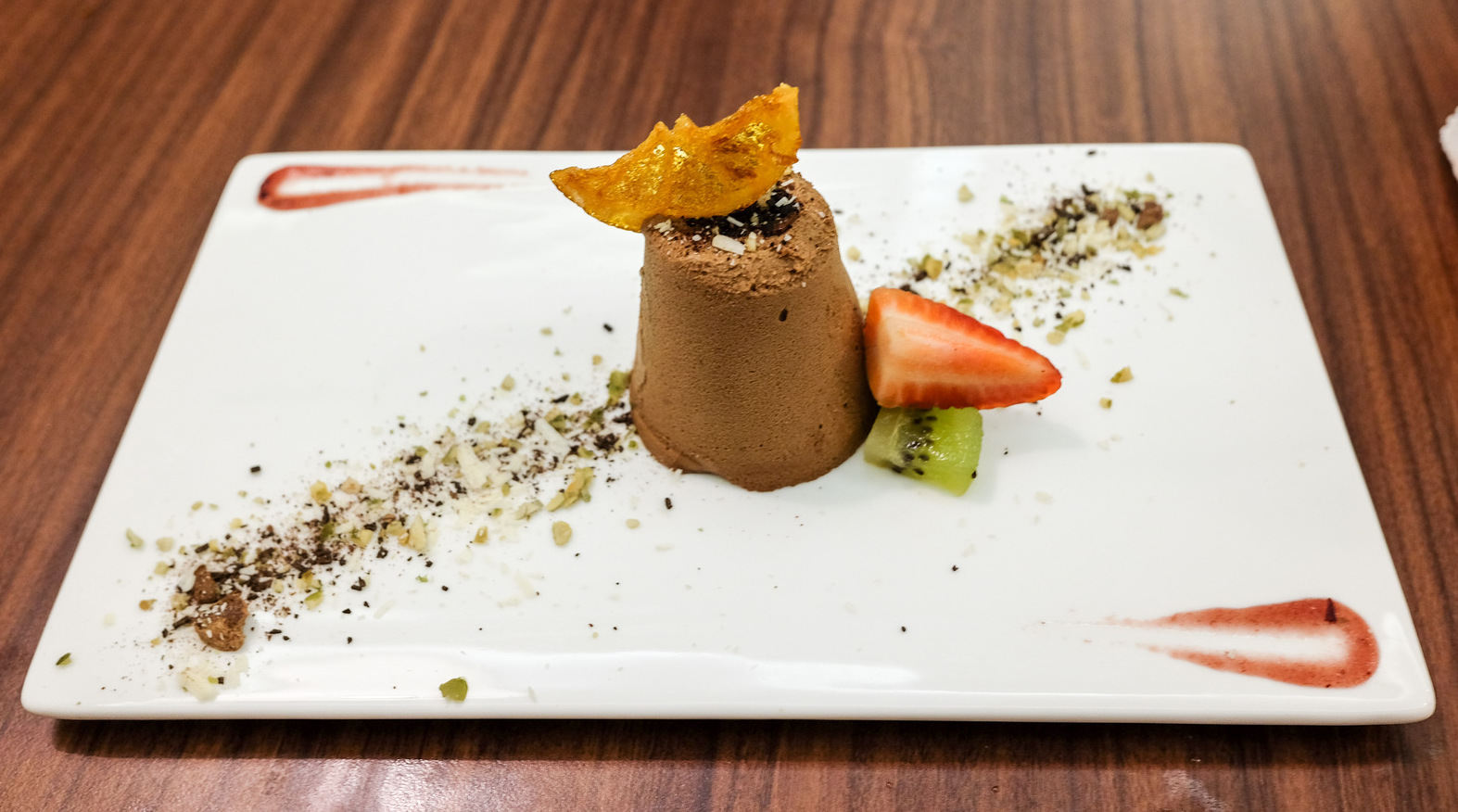 Mocktails and cocktails
Beverages include thoughtfully conceived, meticulously balanced mocktails (RM15) that blend elements of tea, fruits and even a tickle of spiciness. Expect layered combinations like the Cucumber Lemonade (cucumber, lemon rantcho syrup, mint leaves, soda water), Kiwi Mojiteh (kiwi fruit mix, wild mint syrup, lime, English Breakfast tea, soda water) and our favourite, Fiery Float (pineapple juice, banana, lemon juice, ginger syrup, tabasco and vanilla ice cream).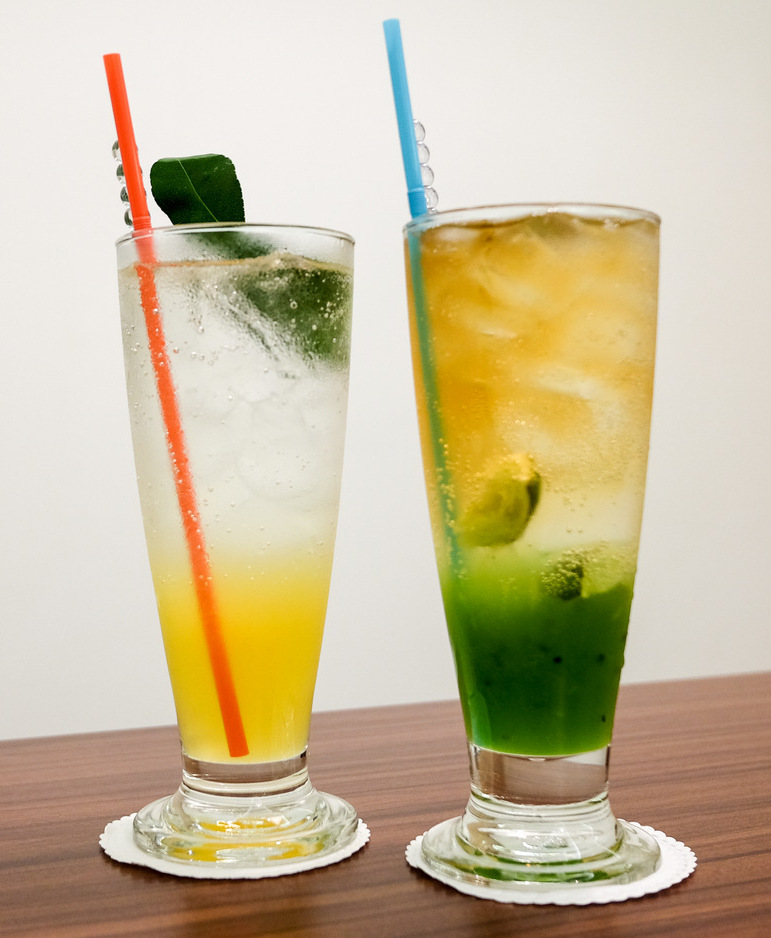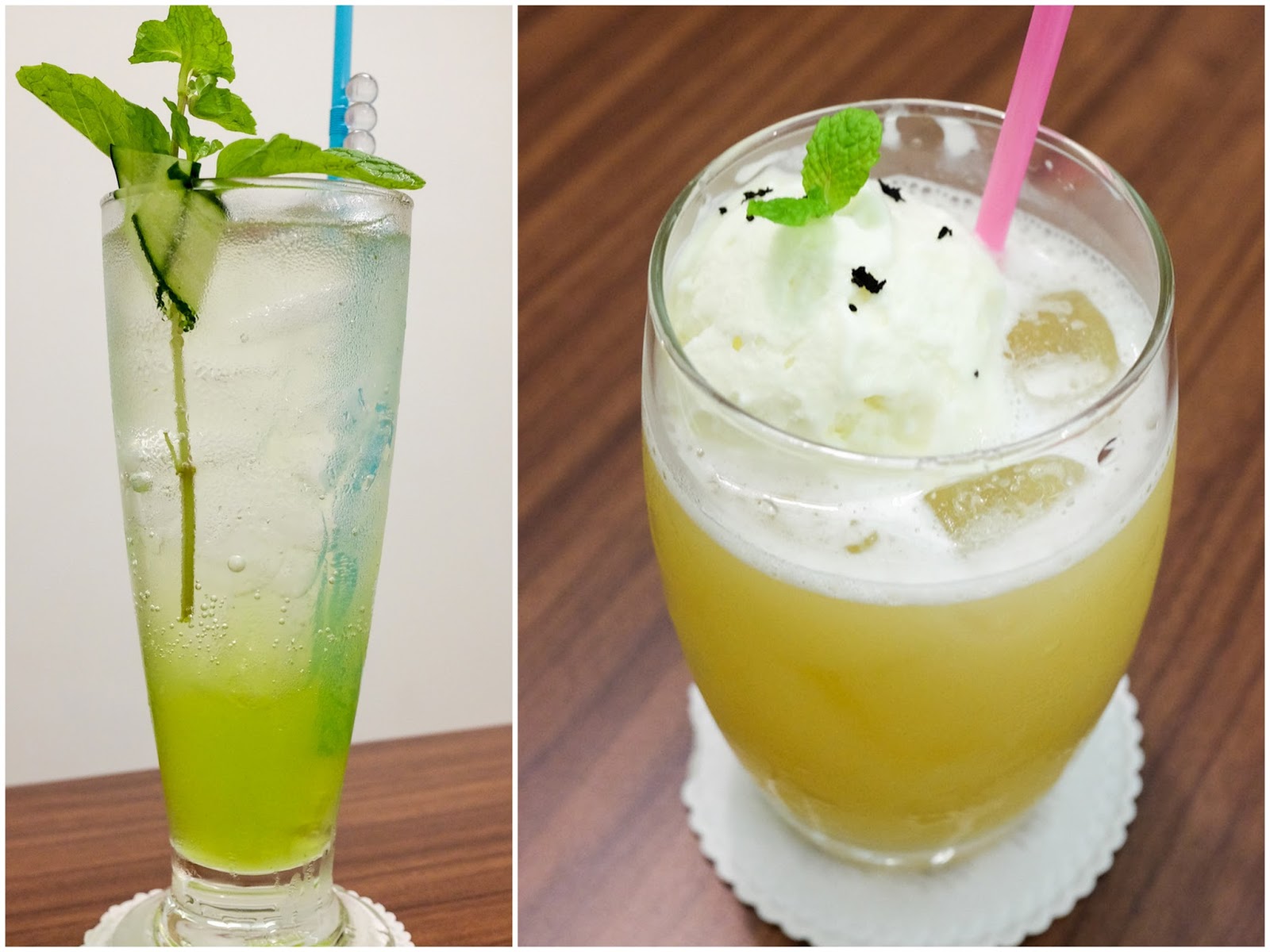 We're glad that decent cocktails are also available, with mature drinks like the classic Negroni and Jungle Bird (RM35). Our thanks to the Cerdito team for having us here.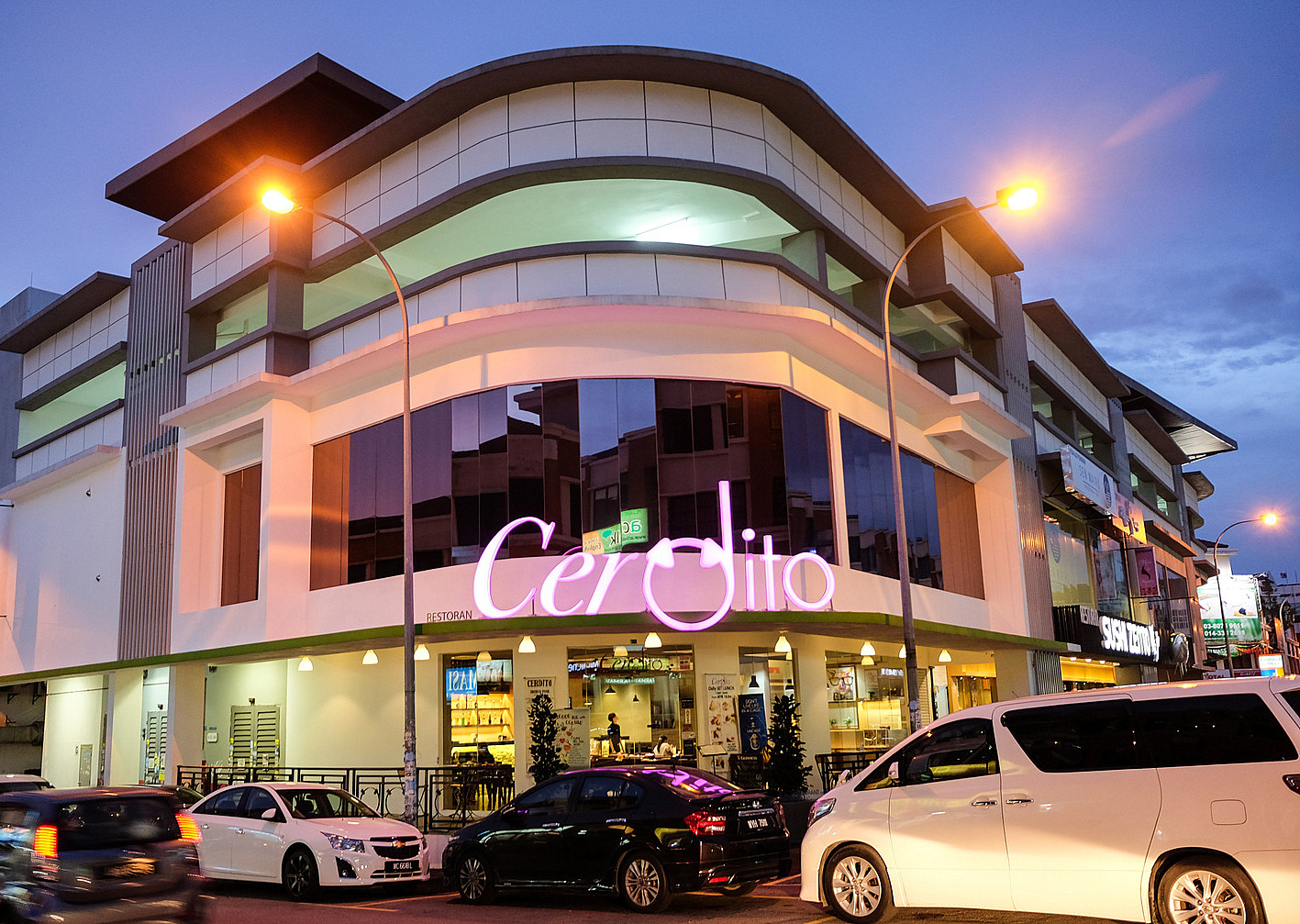 Location & Details
Cerdito Restaurant
G-11, Kompleks Kenari, Jalan Kenari 19A. Puchong.
Open Tues-Sun, 12pm-10pm.
Tel: +6016-380-8639