Celebrate an Auspicious Lunar New Year at Sofitel Kuala Lumpur Damansara
This post was contributed by EatDrink Brand Ambassador Sabrina Khor.
Let the Lunar New Year pace in elegantly at Sofitel Kuala Lumpur Damansara's sophisticated Chinese restaurant Wan Chun Ting, as you celebrate new beginnings and round off the successful year behind. This Chinese New Year, guests will feel the prosperity in the air and their bellies as Wan Chun Ting introduces its selection of specially-curated Lunar New Year menus. Apart from the regal ambience, Wan Chun Ting serves amazing Cantonese and Imperial cuisine that's guaranteed to satisfy all kinds of taste buds.
I recently had the opportunity to partake of a selection of dishes that are available at Wan Chun Ting during the duration of the Lunar New Year. There are three specially-curated 9-course menus available this year that are the Prosperous, Fortune, and Wealth set menus. You can look forward to auspicious dishes like Double Boiled Chicken Soup with Chinese Yam, Red Mushroom and Sea Cucumber, Wok-fried Fresh Tiger Prawn with Dried Egg Shredded, Lotus Leaf Fried rice with Waxed Meat, Deep-fried Chinese New Year Cake with Yam, just to name a few.
All course start off with the Prosperity Toss Salad, or better known as Yee Sang. We were served Yee Sang with Strawberry and Scallop. This unique dish is a perfect combination of shredded vegetables, strawberries, scallops, various sauces and condiments, along with other delicious ingredients. It was quite a special experience because I have never had strawberries in Yee Sang before, and the tart yet sweet fruit really shone in flavour and proved to be a refreshing condiment in the Yee Sang. This needs to be on every foodie's must-try list!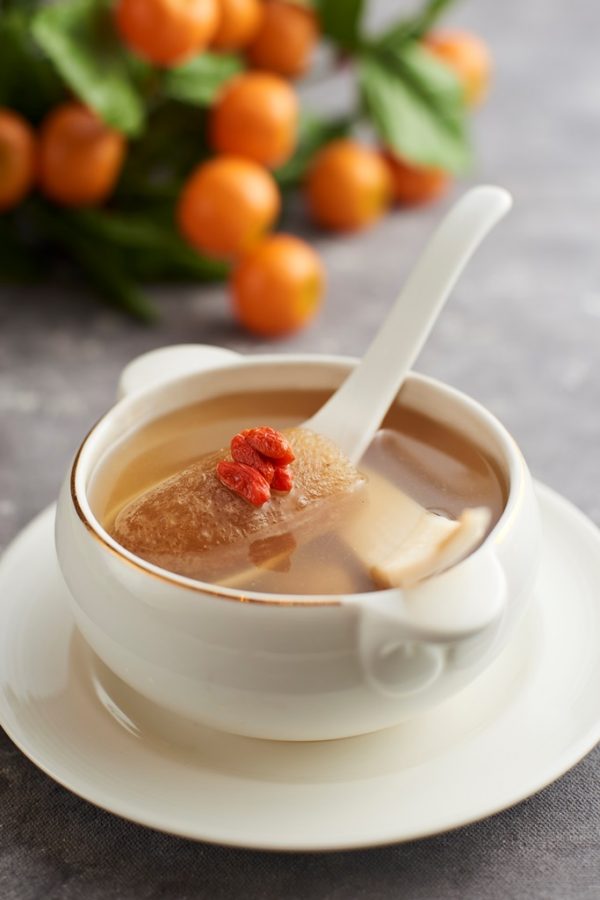 The next dish was the Double Boiled Chicken Soup with Sea Cucumber, Chinese Yam, Red Mushroom and Wolfberries. It was well boiled to the point that each spoonful packed a tasty and nourishing flavour that brought joy and comfort to both palate and tummy.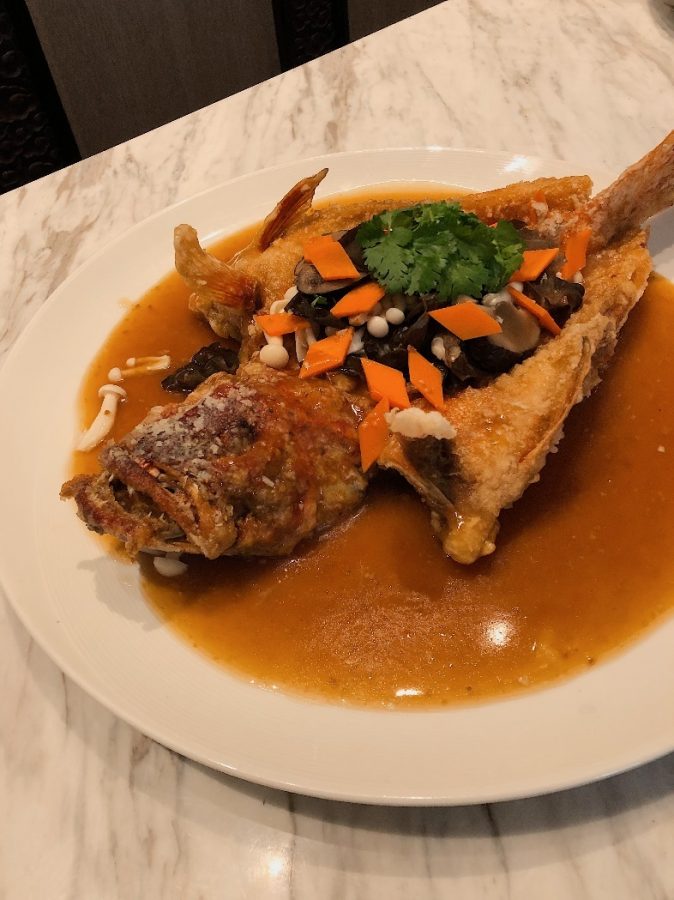 The grouper fish was perfectly cooked, exalting the freshness of the fish on top of how tasty it was! It was topped with black fungus and shimeji mushroom sauce, which added a wonderful earthiness to the whole dish.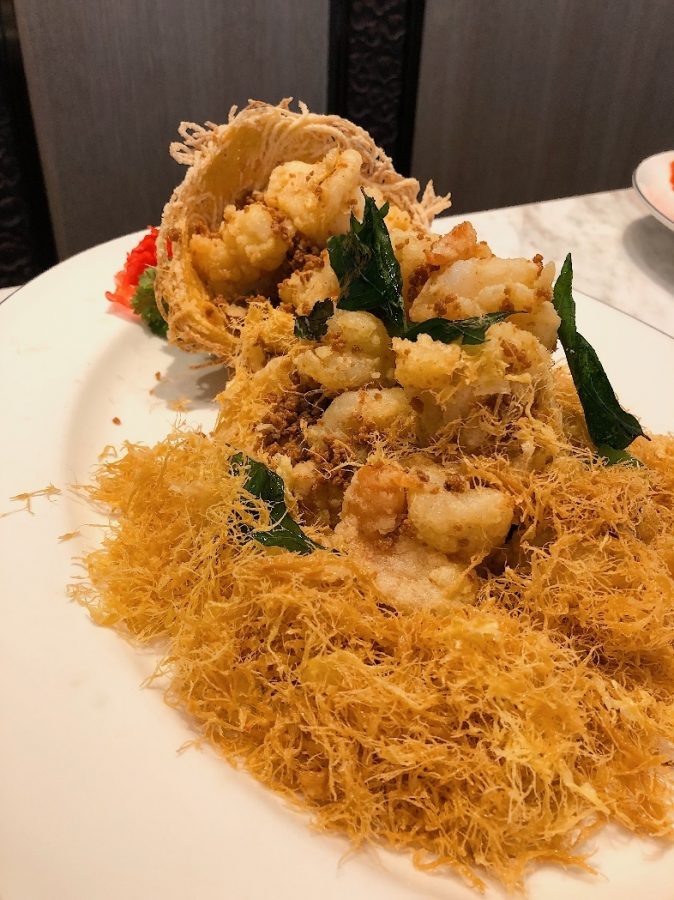 Only two words popped up in my mind as soon as I popped a succulent prawn into my mouth: juicy and delicious! The butter prawns were bursting with flavour as the curry leaves and shredded eggs added an exquisite aroma to it.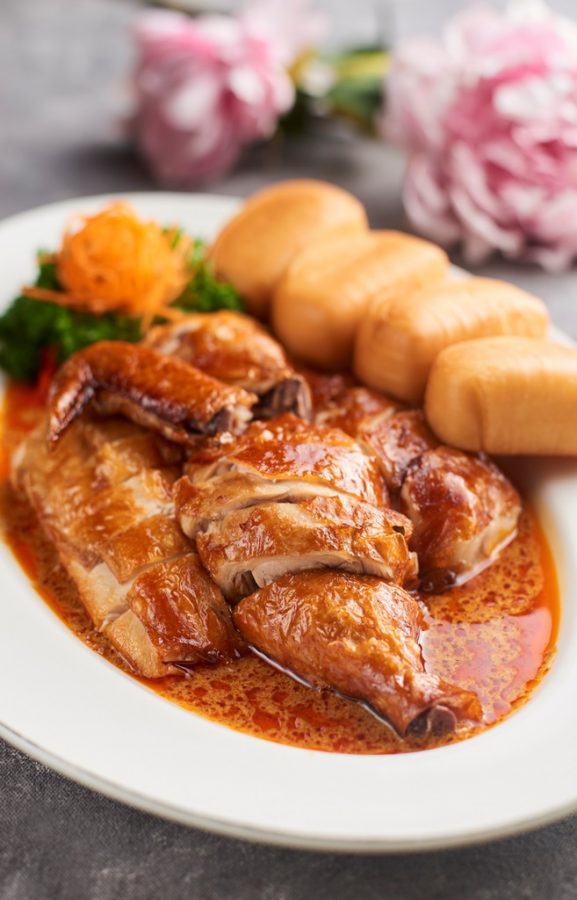 This dish was a delight with the chicken beautifully roasted, inventively paired with a tantalizing curry sauce. I especially loved the fried mantao buns that were so crispy on the outside, yet pillowy-soft on the inside, just perfect for absorbing the delicious with curry. You'll be tempted to wipe the platter clean!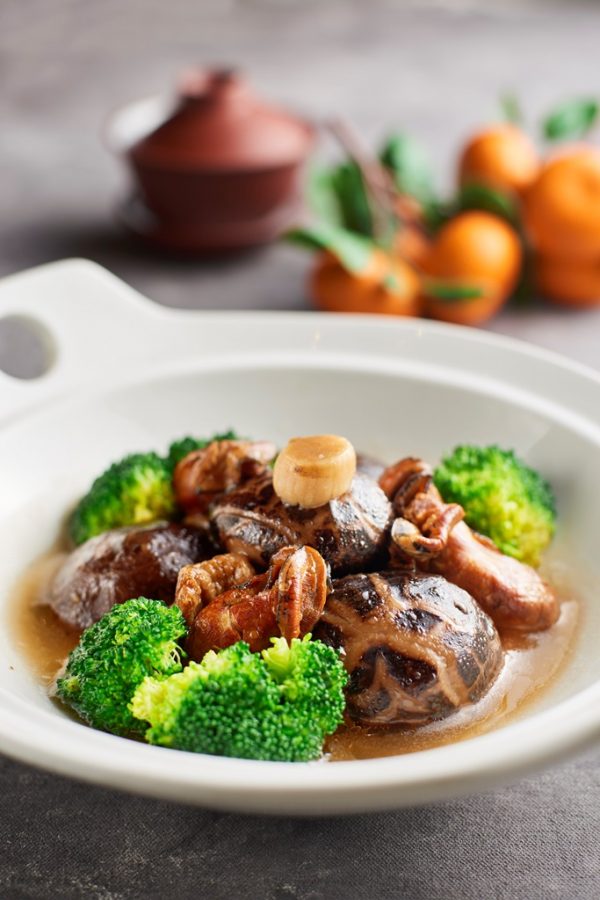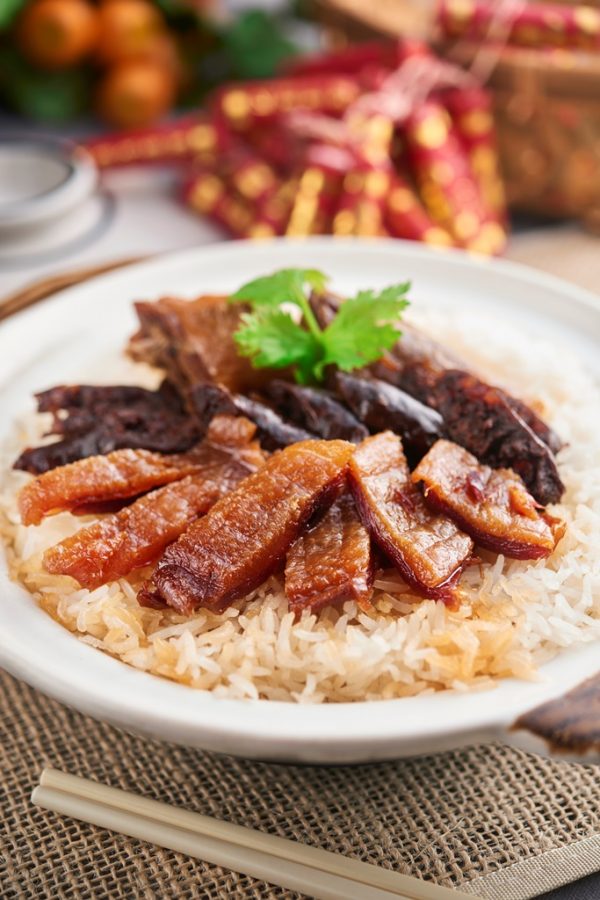 This particular dish is a popular and traditional one during the Chinese New Year! Waxed meat, such as Chinese preserved sausage and Chinese preserved duck, is mixed with the fragrant rice along with some special sauces, creating an utterly amazing, yummy, and very filling dish that everyone enjoys.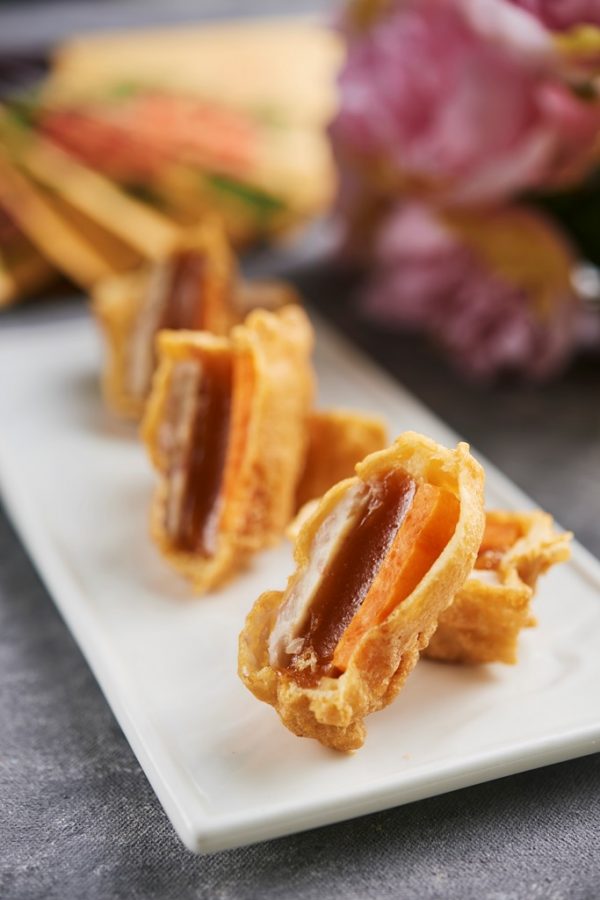 It's impossible to not appreciate the combination of sweet and savoury when you bite into the Nian Gao dessert. Crunchy on the the outside, sweet, oozy, and delicious on the inside, Nian Gao is a symbolic item during the Lunar New Year as it signifies the promise of a better year ahead. What a wonderful way to end our blissful indulgence.
Wan Chun Ting celebrates the festive tradition from 26 December 2019 to 8 February 2020, available for lunch and dinner. Private dining rooms are also available – perfect for a gathering of family and friends.
Prosperous Set Menu
9-course dinner
RM2,388.00nett per table of ten persons inclusive of a bottle of wine
Fortune Set Menu
9-course dinner
RM2,688.00nett per table of ten persons inclusive of a bottle of wine
Wealth Set Menu
9-course dinner
RM2,888.00nett per table of ten persons inclusive of a bottle of wine
For more information of all three 9-course set menus and Yee Sang options, please email [email protected] or call +603 2720 6688.
Images are courtesy of Sofitel Kuala Lumpur Damansara and Sabrina Khor.
Location and details
Address: Sofitel Kuala Lumpur Damansara
6, Jalan Damanlela,
Bukit Damansara,
50490 Kuala Lumpur
Tel: +603 2720 6688
Reservations: Click here to view all menus, performances, and to book online.