Cabana Acai Bar, Publika: Snapshot
Making waves in Publika since January of last year, Cabana Acai Bar was and is a very welcomed addition to the trendy food and drink scene of Solaris Dutamas. We had the pleasure of trying some items off their new menu last week. Check them out below.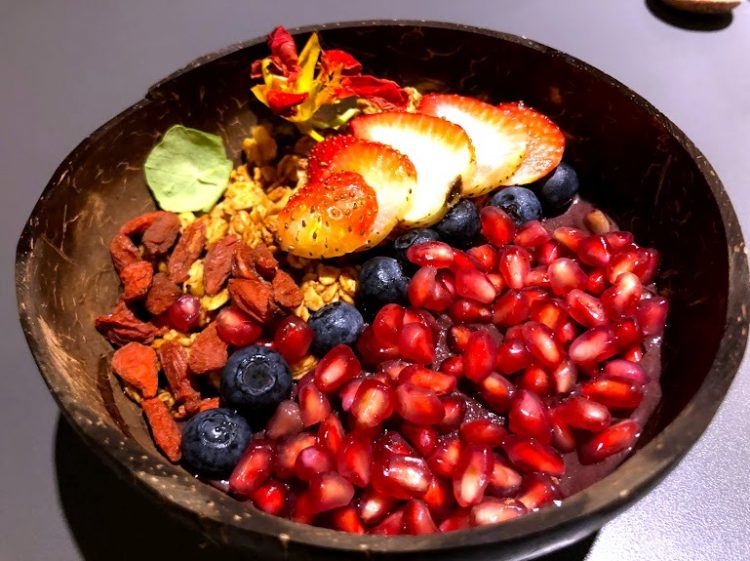 First up was this beaut of a detox-centric bowl called Little Miss Khan. It was created in collaboration with Ameera Khan and comprises ingredients like strawberries, goji berries, blueberries, pomegranate, and granola on an acai base. It is available currently until 16 November 2018 only. We also tried the green and nutritious Banavocado Bowl. The base is a mix of avocado, banana, lime juice, soy milk, and superfood kale. Its toppings include kiwis, strawberries, bananas, chia seeds, and granola.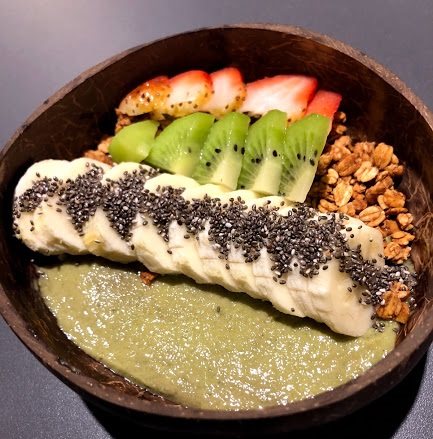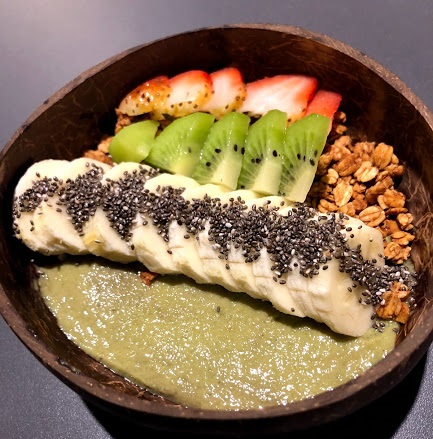 Chocolate lovers will probably enjoy the Flex on the Beach smoothie bowl as much as we did. It is an acai bowl made with a blended base of organic acai, bananas, chocolate whey protein, soy milk, and agave. The toppings include bananas, peanut butter, cashew butter, natural whey protein, and granola.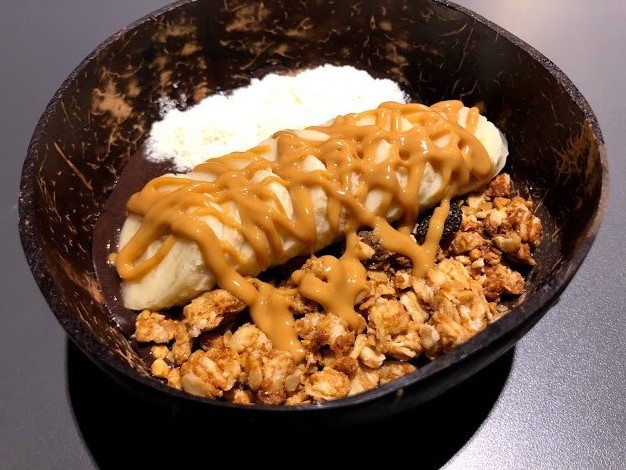 Cabana Acai Bar has added smoothies to their menu; perfect for those who want nutritious drinks for a convenient boost. We chose to try the Lean n' Green and Strawberry Breeze smoothies. The former packs an antioxidant punch and is made of kale, mango, spinach, banana, and soy milk. Its pink sibling on the other hand comprises ingredients like coconut water, coconut milk, bananas, strawberries, and apples.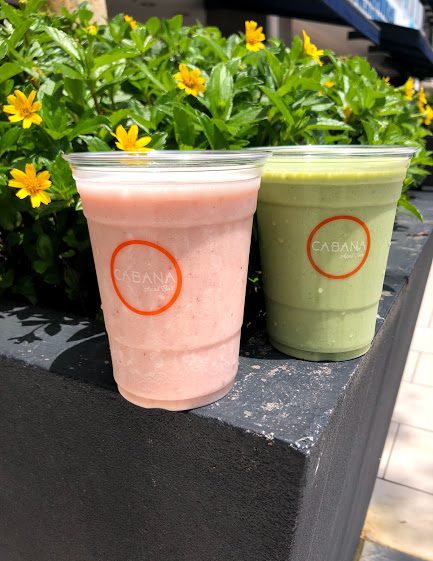 There are a total of three Acai Bowls, two Smoothie Bowls, four Smoothies, and four Acai Smoothies to choose from. For those who enjoy customising your healthy treats, there's also the option to build your own bowl. If you have yet to venture into the wonderful world of acai, smoothies, and healthy cold treats, Cabana Acai Bar is a pretty good place to start.
Location & Details
Address: Lot 63, Level UG, Publika Shopping Gallery, No. 1, Jalan Dutamas 1, Solaris Dutamas, 50480 Kuala Lumpur
Hours: 10am – 10pm daily
Tel: +60 19 2813 281
Find: View directory for Cabana Acai Bar here.