Bruichladdich Distillery Unveils Its Annual Octomore Release
Yes, it's the world most heavily peated whisky, and yes, those stratospheric peat levels are its claim to fame, but Octomore is much more than just peat smoke. Since the label was unveiled in 2008, this beloved single malt Scotch whisky range has had aficionados drooling in anticipation of the annual release. This year's edition is number 13, and in here Malaysia, the series made its debut at WhiskyPLUS, just days ahead of its official launch at The Chamber in Starhill.
Bruichladdich's booth was a wildly popular one at WhiskyPLUS, with hundreds of whisky lovers eagerly checking out the range of whiskies on offer, which included the distillery's signature unpeated Classic Laddie and heavily peated Port Charlotte labels, but also the entire brand-new line-up of super heavily peated Octomore 13, this year comprising three distinct expressions.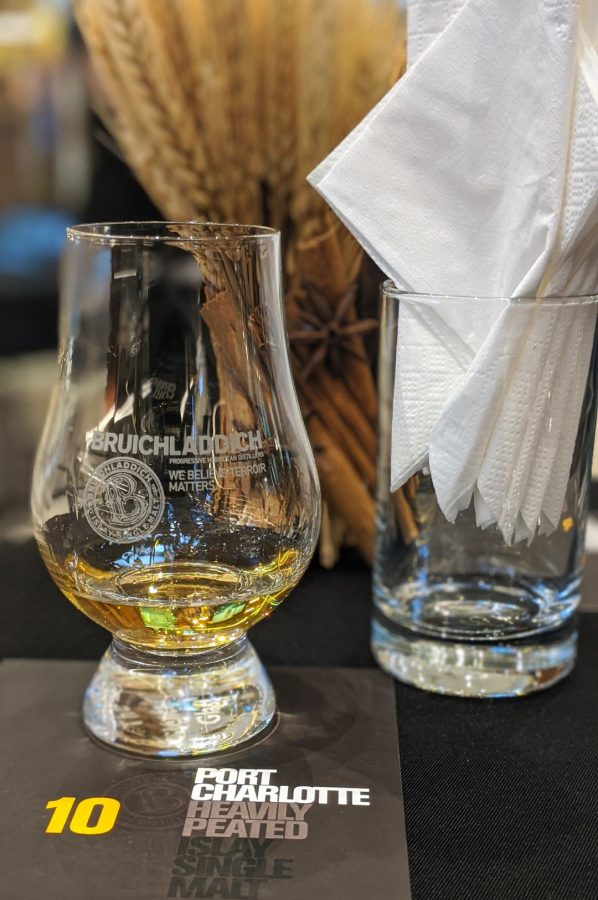 Personally, I'm a huge fan of just about anything Bruichladdich releases. Located on the small island of Islay in Scotland's southwest, this is a distillery built on the notion that certain things just matter: its people, its Islay location, where the barley comes from, transparency, challenging convention, and more. Their tagline, "We believe terroir matters" sums it up nicely. Where the barley is grown, how it's malted, what goes into the process… it all matters. And Bruichladdich puts it all out there, opting for an impressive degree of transparency and provenance about everything from the strain of barley used (and the farms on which that barley is grown) to the type and number of casks used to mature the spirit.
With this sort of ethos and passion guiding a distillery's whisky production, the prevailing wisdom is that while you may not personally find favour with every whisky they make – a person's individual palate is a very subjective thing – the quality and the integrity will still be there, present in every bottle.
So now, Bruichladdich has unveiled the 13th annual series of Octomore, its super-heavily peated single malt in Malaysia and around the world. Octomore single malts have defied whisky wisdom since the single malt was first released in 2008. Matured for five years, always super-heavily peated, and bottled close to cask strength, Octomore's surprising balance has led the distillery to define this whisky as "The Impossible Equation." (Usually, a young whisky at these levels of peat and alcohol strength is going to be somewhat less than sublime. That's the wonder of Octomore.)
As I mentioned earlier, Octomore is about so much more than peat. It's about finesse, cask selection, elegance, and skilled whisky making.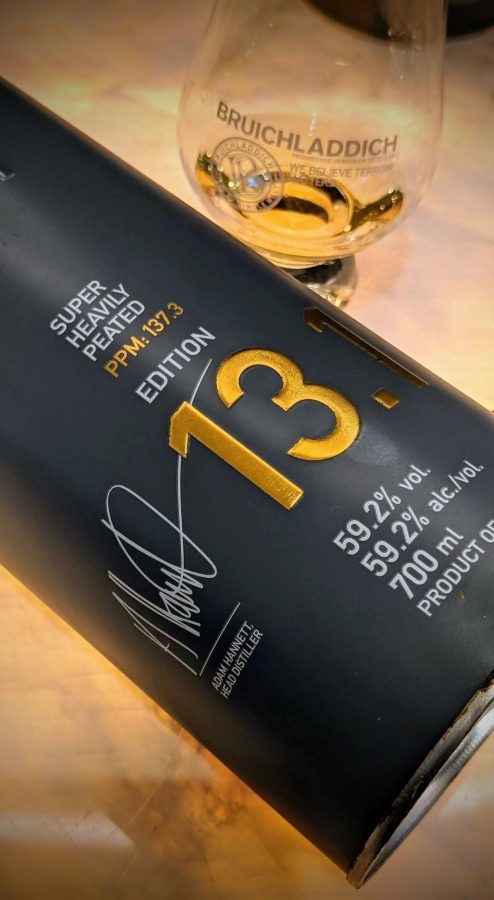 In each new Octomore series, the distillery explores the very limits of single malt whisky. Distilled with quality not quantity in mind, the experimental trio of limited bottlings continue to push the boundaries of whisky making, exploring barley provenance, terroir, varying peat levels, and cask management in the pursuit of flavour and complexity. When an Octomore expression gets it right, it really is just a sublime experience for any whisky drinker. Most are quite young – in fact, five years is the typical age for an Octomore (though some are a little older) – but they give up nothing to youth. The complexity, the depth, the sheer inspiration… it's all there.
Bruichladdich Distillery Head Distiller, Adam Hannett, said: "When we look at the Scotch whisky category, Octomore truly sits in a world of its own. For me, getting to push this liquid to its very limits is a pleasure and a welcome challenge year on year."
The Octomore 13 range represents the sixth annual release for Hannett, who rose to Head Distiller following the retirement of Scotch whisky legend Jim McEwan, whose own swan song with Bruichladdich was the Octomore 7 series.
"This 13th series is made up of a selection of incredible single malts with a real complexity and depth of flavour," he remarked, "Each one has its own distinct character while still staying true to the Octomore DNA, balancing intense peat smoke with our elegant signature style."
The Octomore 13 Series
Octomore 13.1 | Scottish Barley | 59.2% ABV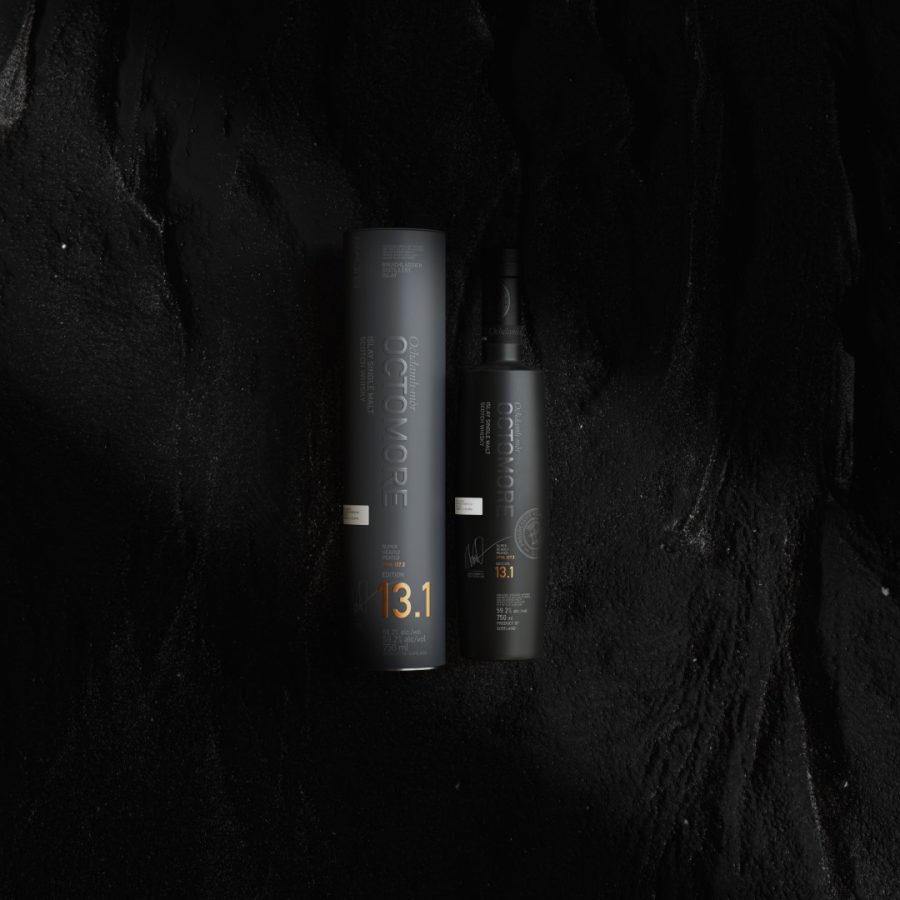 The 13.1 is the backbone of the series and offers a necessary comparison from which the other expressions emanate. Made from 100% Scottish barley malted to an impressive 137.3 PPM, the spirit has been refilled into fresh ex-American oak casks after its five-year maturation, resulting in notes of rich toffee, coconut and vanilla.
Octomore 13.2 | Scottish Barley | 58.3% ABV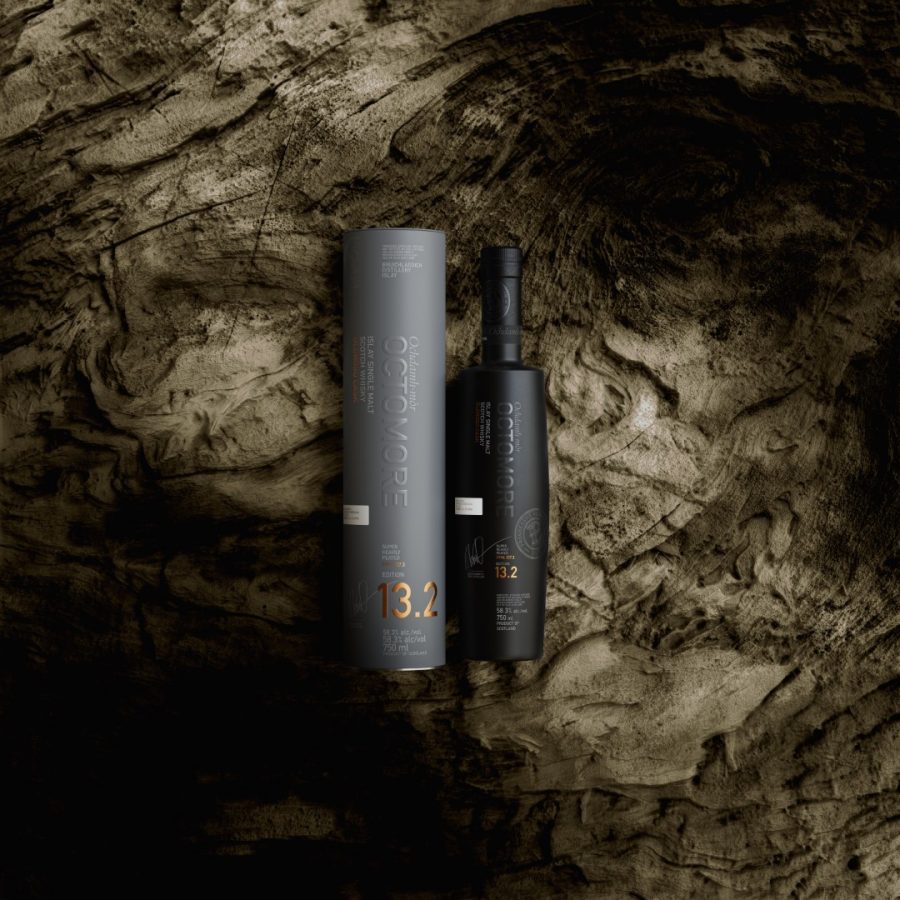 Like the 13.1, the 13.2 is distilled from 100% Scottish Mainland barley. It is also malted to the same 137.3 PPM, but is instead matured in first fill Oloroso butts from Jerez, Spain – giving a unique opportunity to compare the two spirits. The sherry influence beautifully complements the smoke and vibrancy of the single malt, with its slow maturation on Islay accentuating the salty tang of the spirit.
Octomore 13.3 | Islay Barley | 61.1% ABV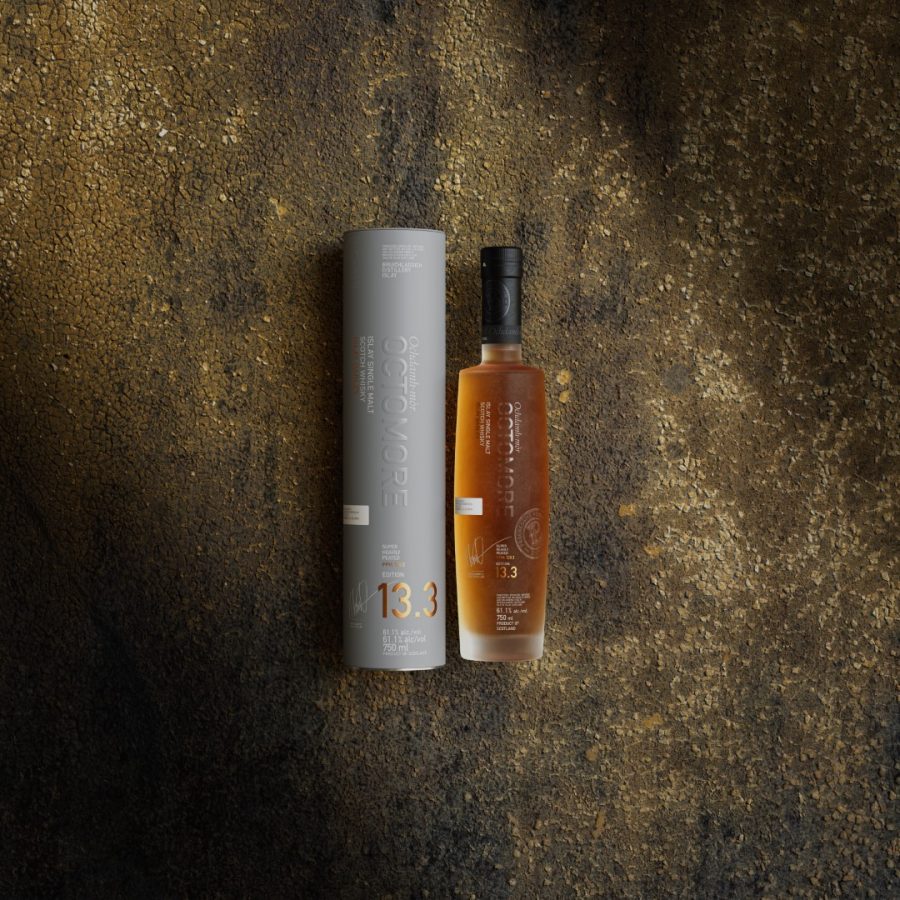 The 13.3 demonstrates the phenomenal force of flavour when combining super-heavy peat with the variable harvests gathered from Islay, on one singular farm. Matured in a foundational parcel of first fill ex-American whiskey barrels and a supplementary selection of second fill European oak casks, the whisky is malted to 129.3 PPM and has notes of vanilla and brown sugar, counterbalanced with fresh fruit.
Every year, Octomore whiskies are snapped up almost as soon as they're released. Already, the entire range is sold out on Bruichladdich's own website, which certainly explains why aficionados were so keen to buy bottles at WhiskyPLUS! Fortunately, there are still stocks in Malaysia, but if the past ranges have told us anything, it's that they won't last… and once they're gone, they're gone. People still wax lyrical about bottles in the Octomore 7 and 8 releases, but good luck finding those now, at least without a huge secondary market spike in the price.
Peated whiskies admittedly aren't for everyone, but Octomore, with its unrelenting focus on quality and balance, has changed more than a few minds – not all peated whiskies are created equally, after all, and Octomore unquestionably stands out in unique fashion at the pinnacle of the category.