The Bowls x Pretty On Plate: Savoury and Sweet Yee Sang review
This year's yee sang, settled: Two KL-based eateries, The Bowls and Pretty On Plate, have combined forces to offer savoury and sweet yee sang platters that prove distinctive and delicious, one powered by pork and another by chocolate – a refreshing change from run-of-the-mill yee sang, skilfully prepared with thoughtfully chosen components of irreproachable virtue.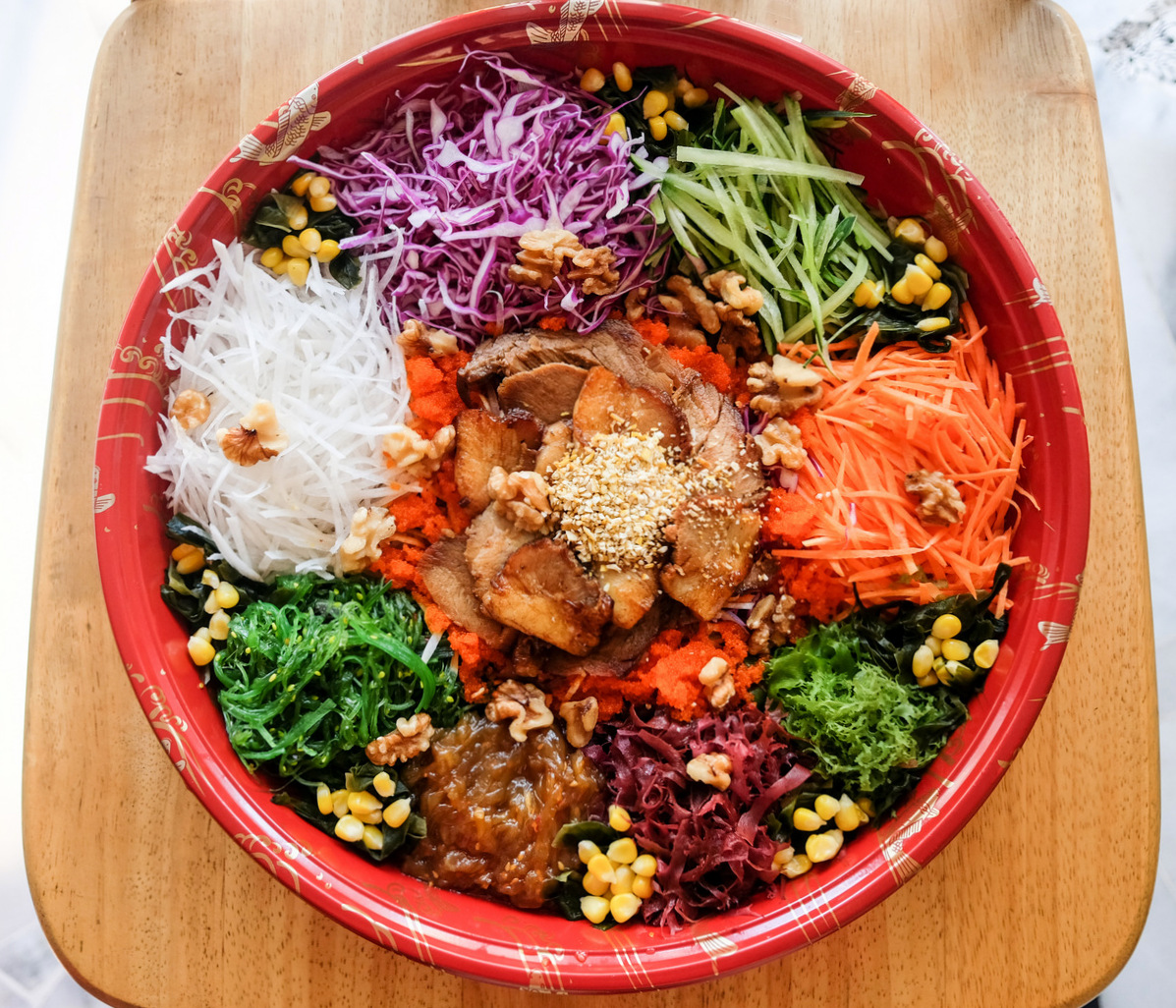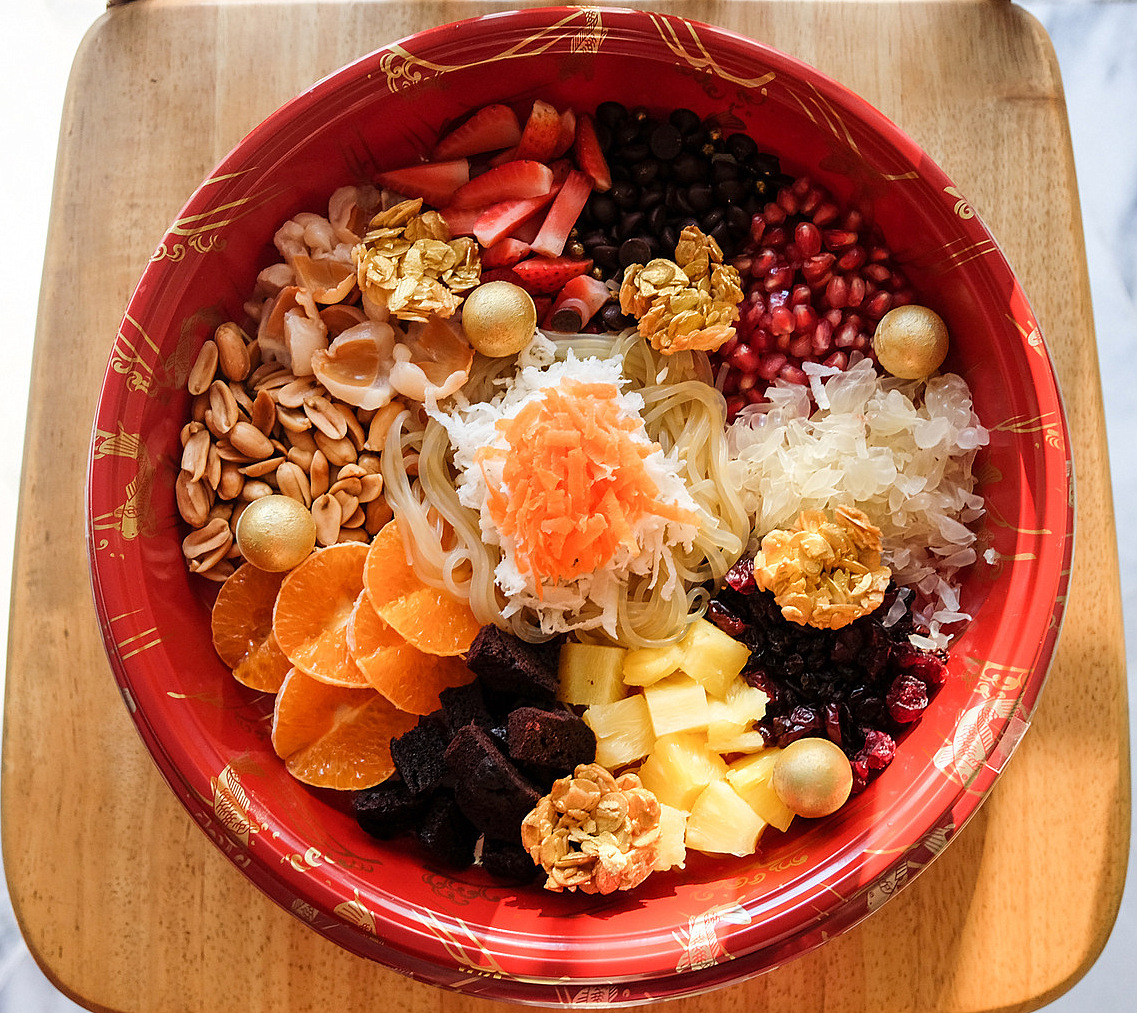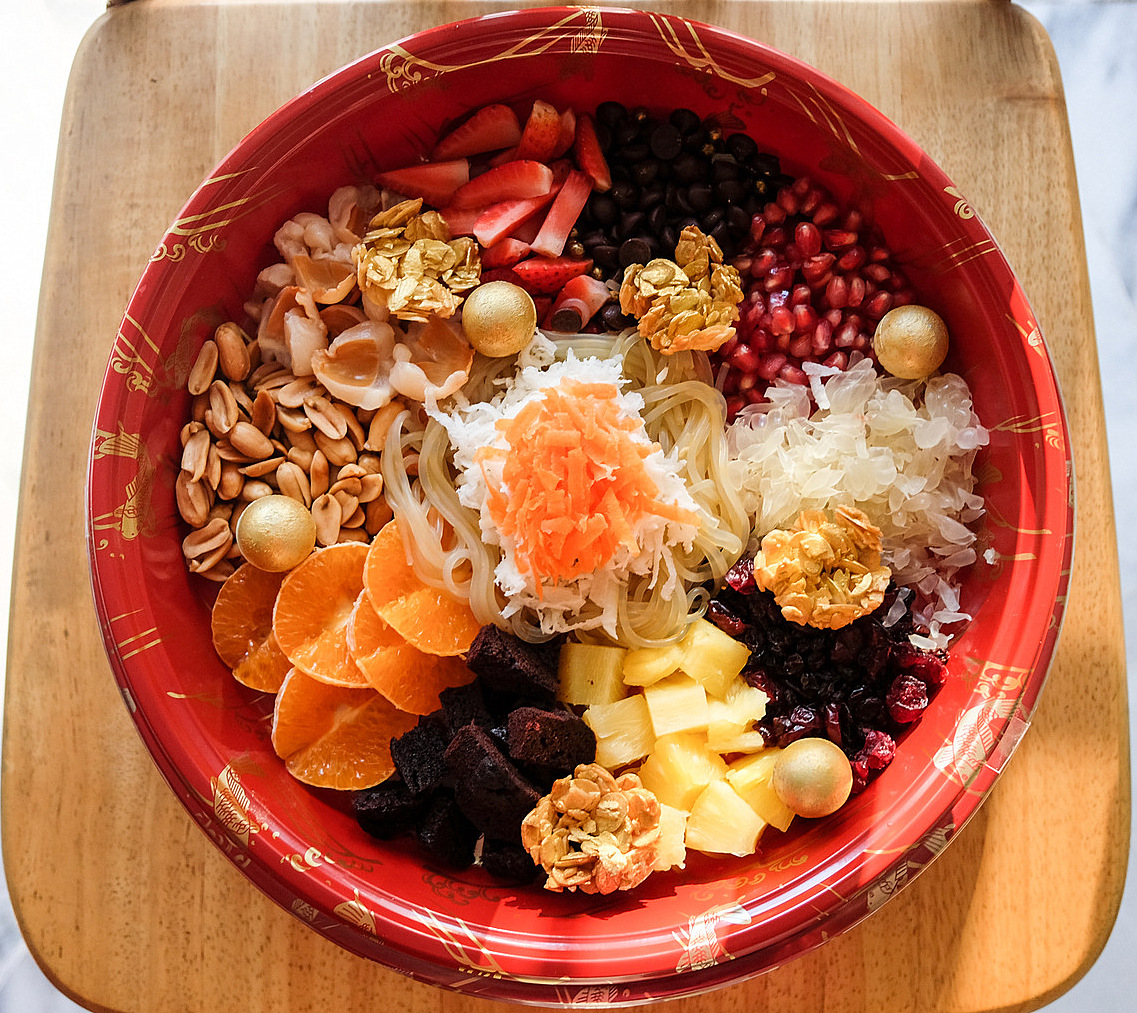 Japanese Fusion Chashu Yee San
The Japanese Fusion Chashu Yee Sang is a thing of beauty, intricately detailed with a bumper crop of free-range tender pork slices, four types of Japanese seaweed, six types of fresh vegetables and fruits (purple cabbage, radish, carrots, sweet corn, Japanese cucumber and lemon), seasoned jellyfish, ebiko, walnuts and sesame seeds, rounded out with house-made wasabi wafu dressing and sesame oil. The harmoniously mellow flavours feel natural and nuanced, the textures are crisp and juicy, like a fulfilling cross between a rich salad and regular yee sang; this normal-sized portion costs RM88, sufficient for four to six persons.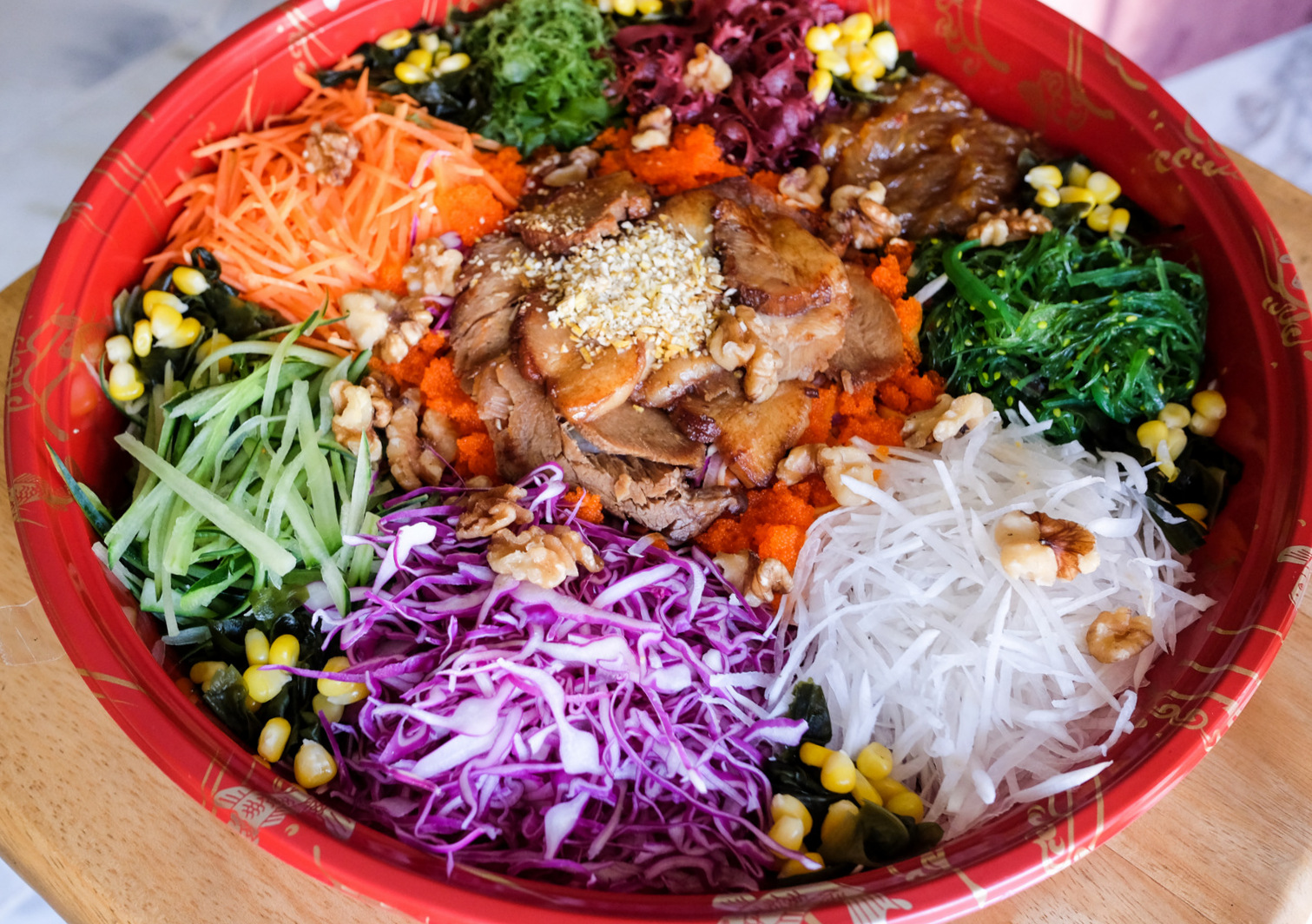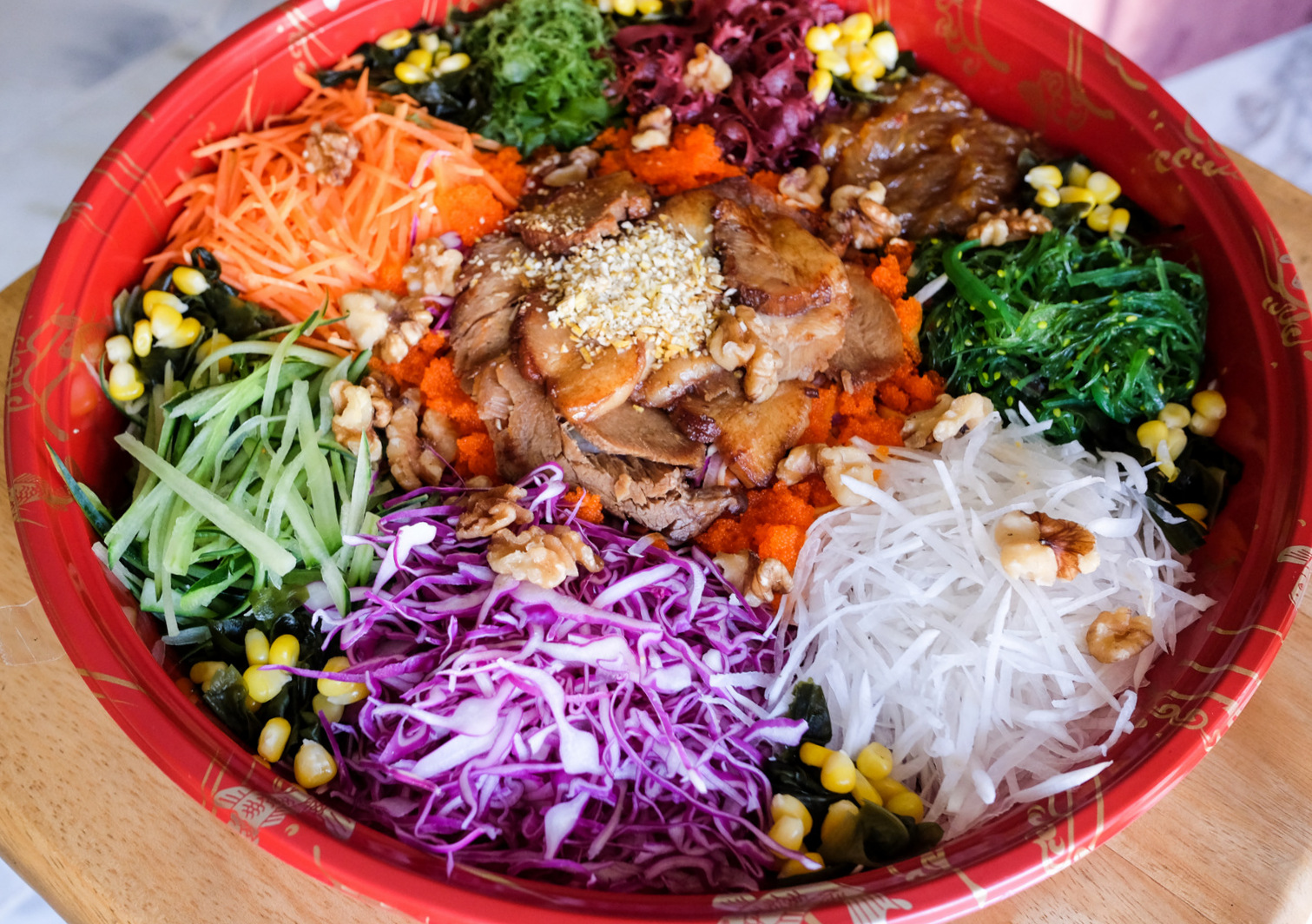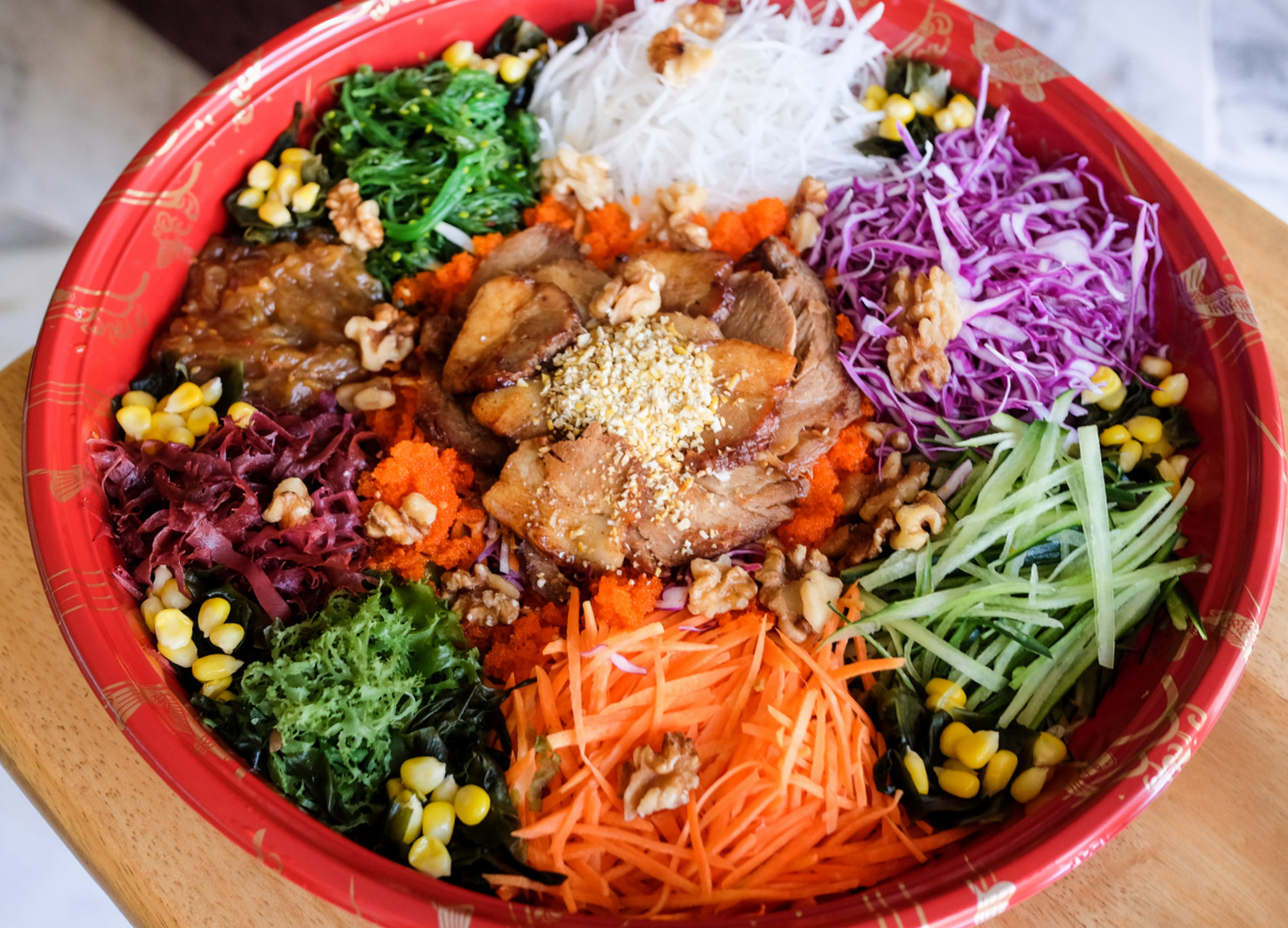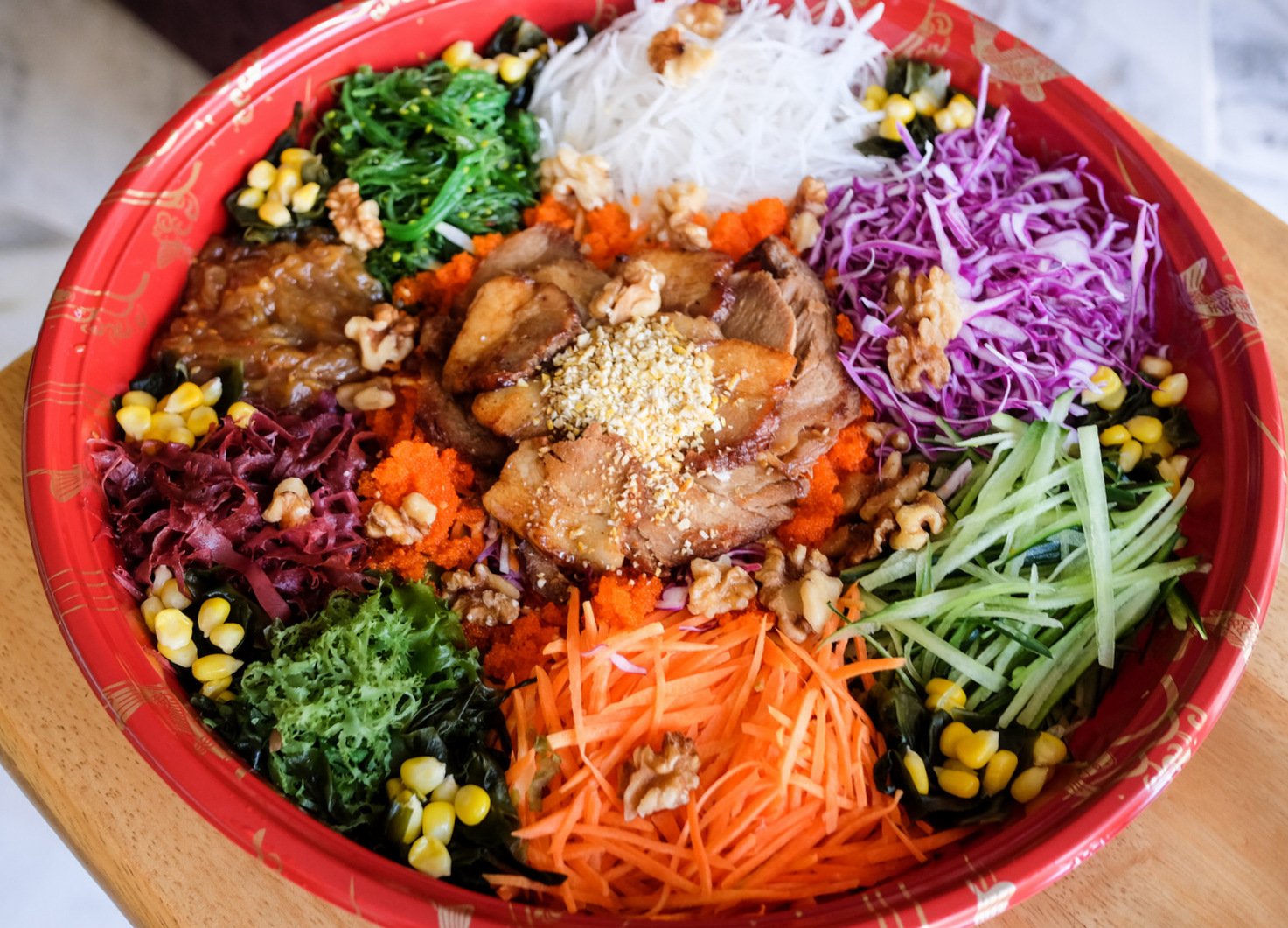 Designer Dessert Yee Sang
We were equally impressed with the beautifully balanced Designer Dessert Yee Sang, lusciously enlivening with 10 types of fruits and vegetables and fruits (mandarin oranges, pomegranates, pomelo, lychees, strawberries, pineapple cubes, dried cranberries, turnips, carrots and watercress), given deeper dimensions by four types of designer desserts (Callebaut dark chocolate pearls, 54-percent dark chocolate cake, passion-fruit-infused glass noodles, and salted caramel truffle balls), almond 'prosperity coins' and roasted peanuts, complemented by a honey yuzu sauce. Again, the attention to detail is admirable, the proportions prove precise, and the overarching result is not too sweet but capably crowd-pleasing, sumptuous and satisfying.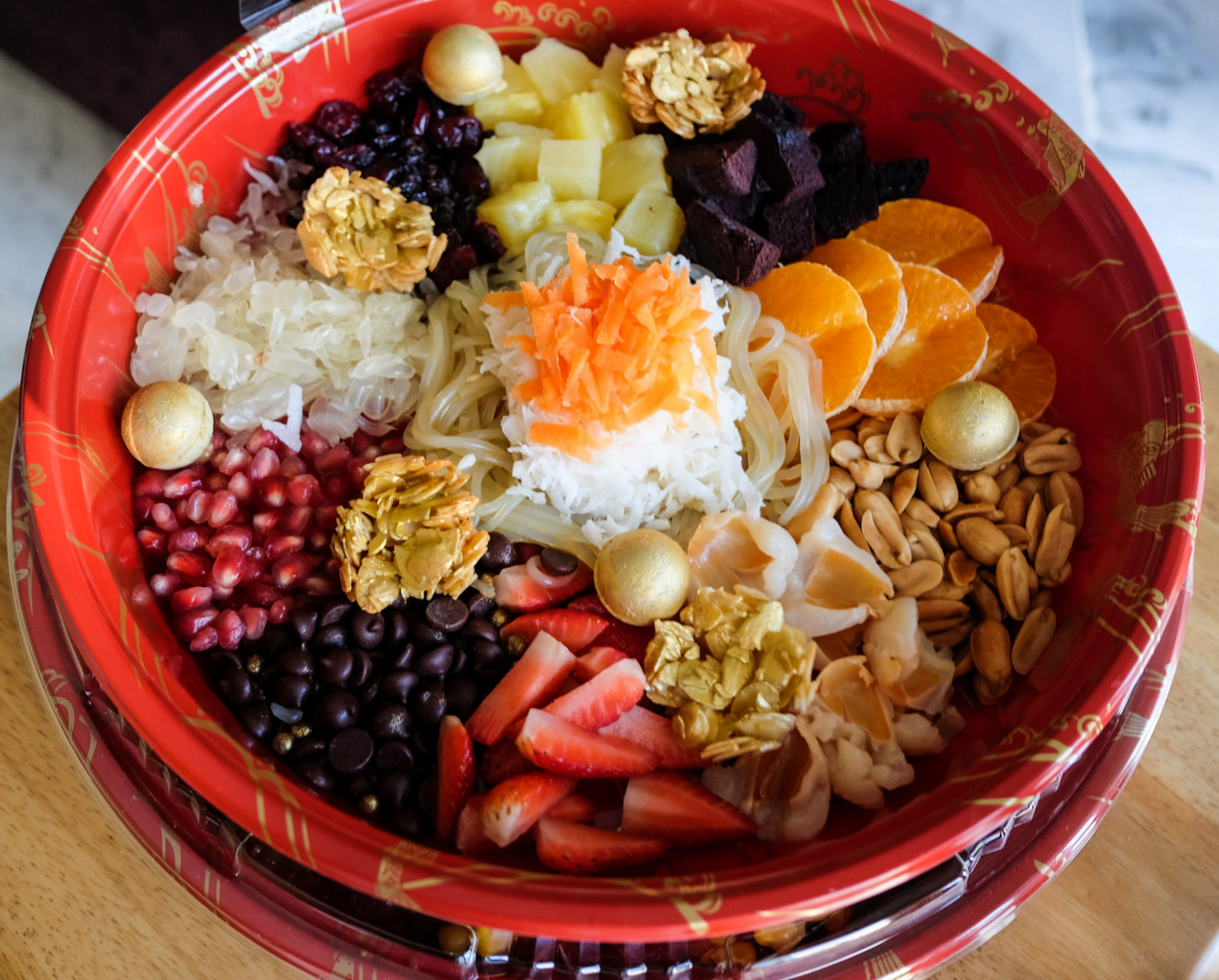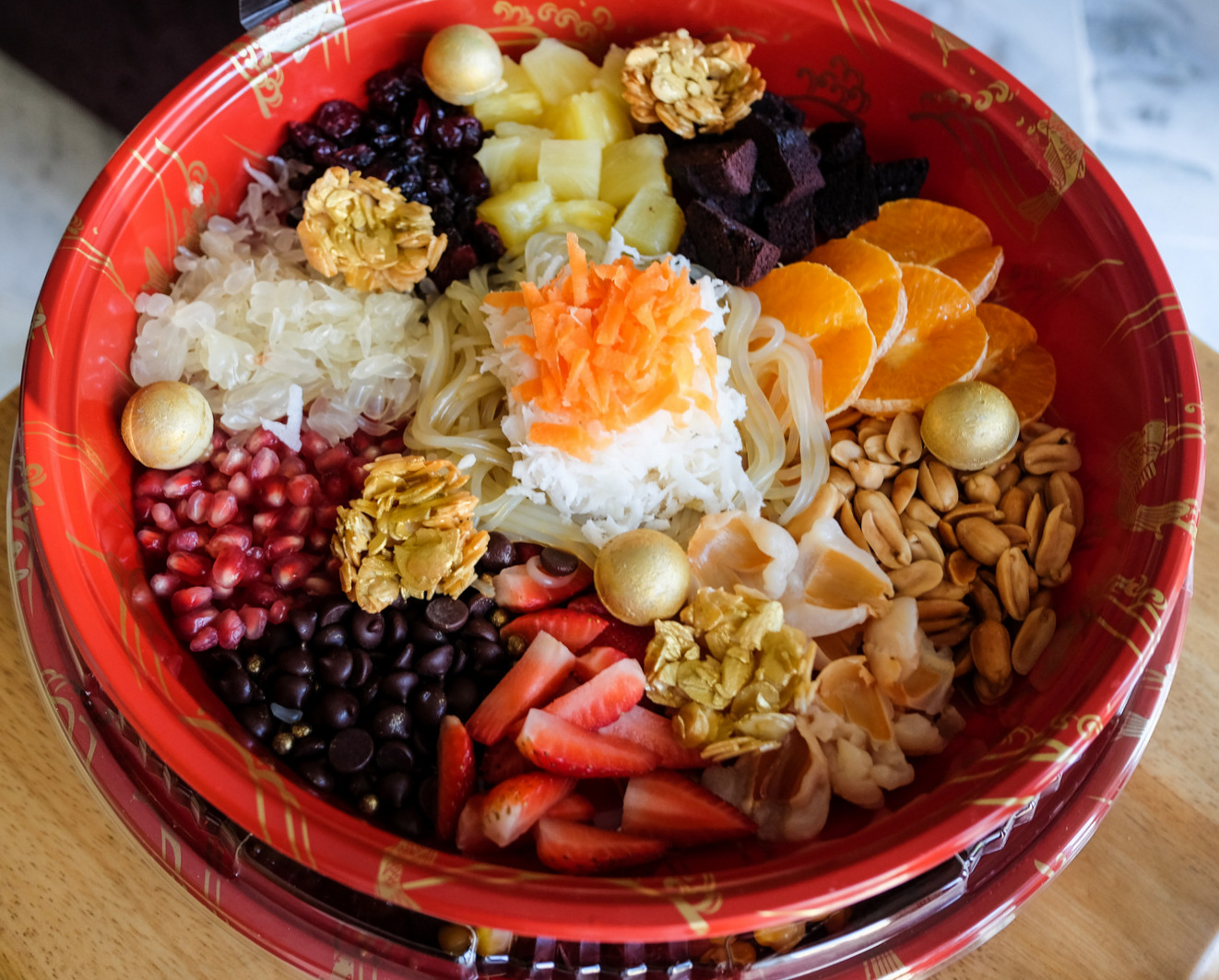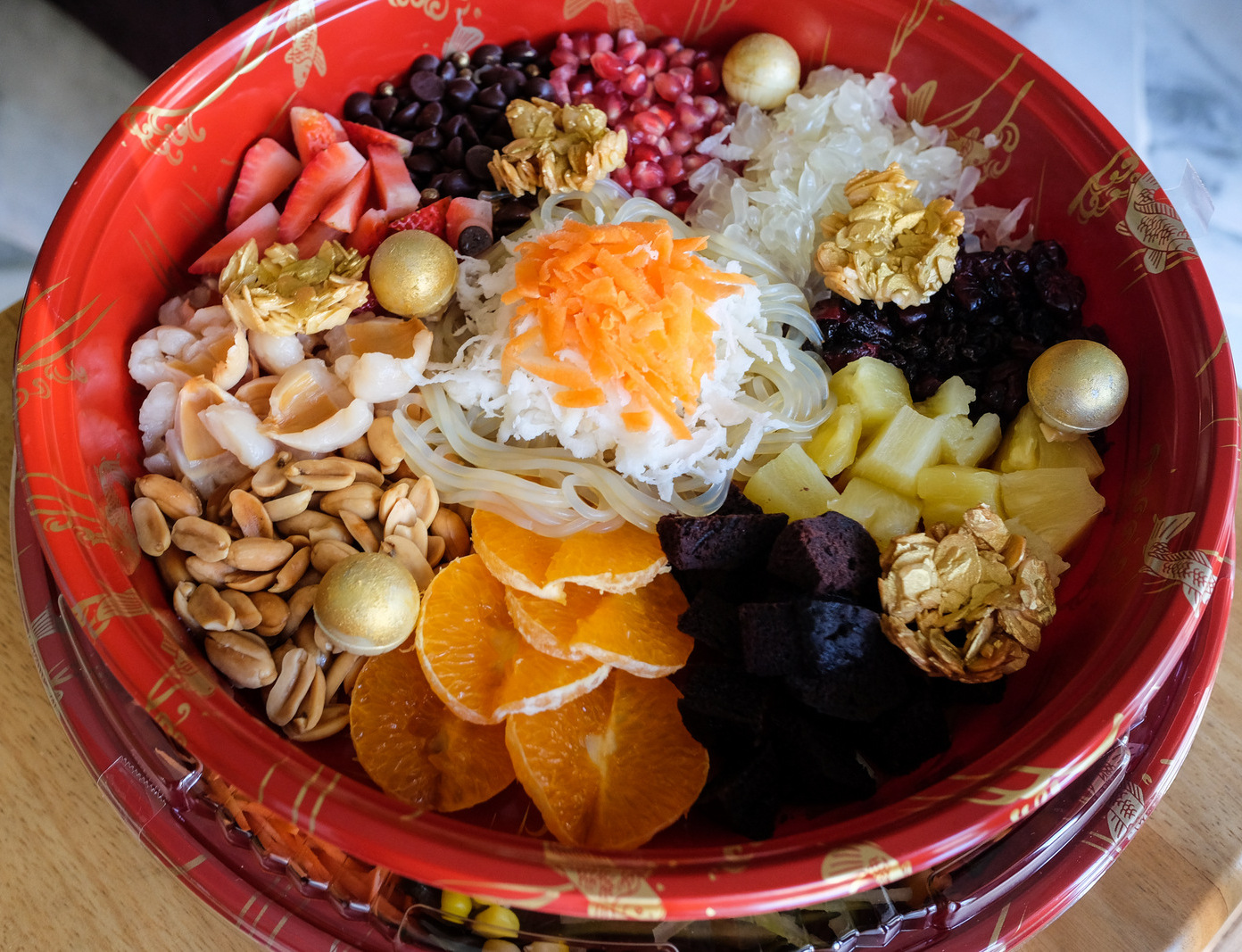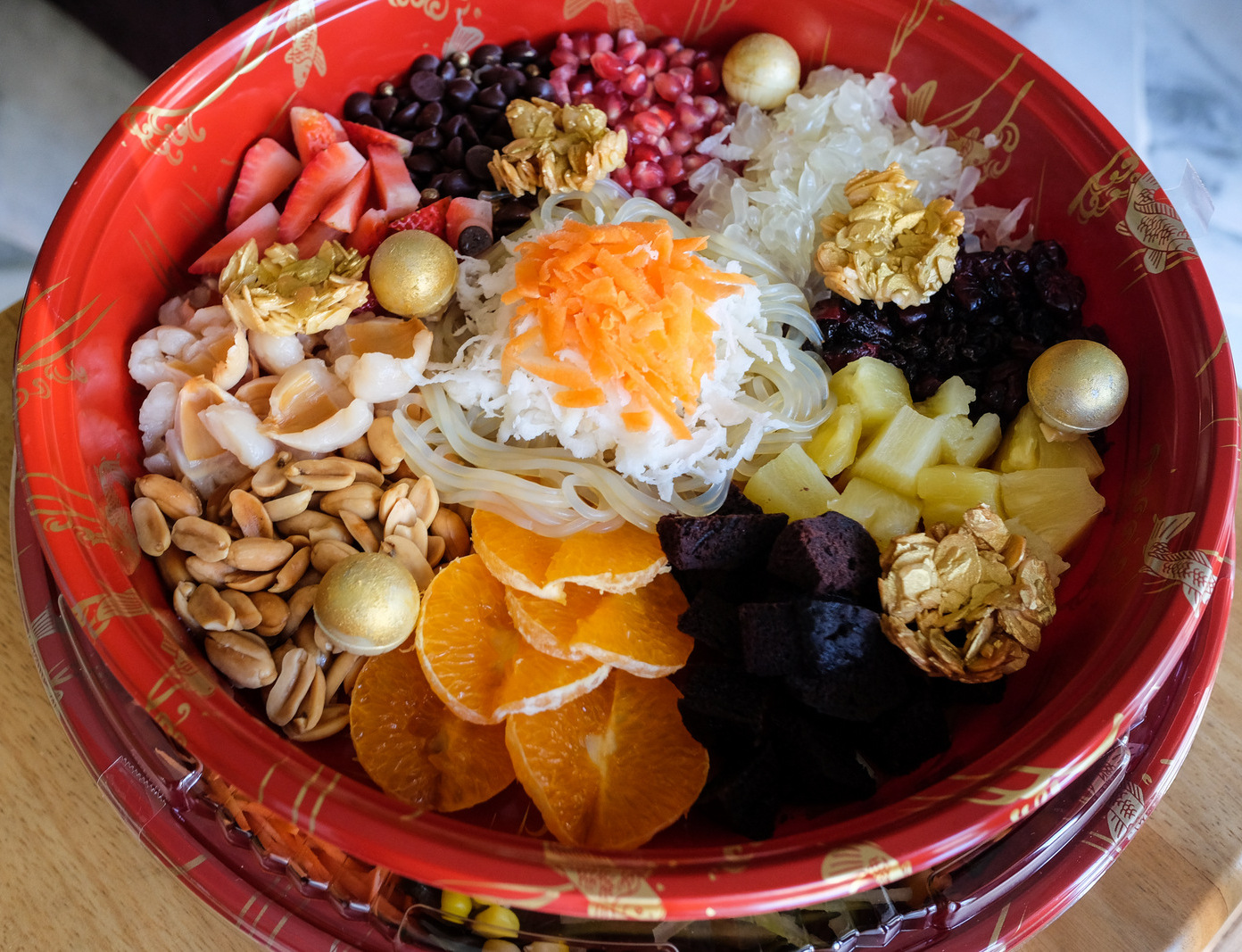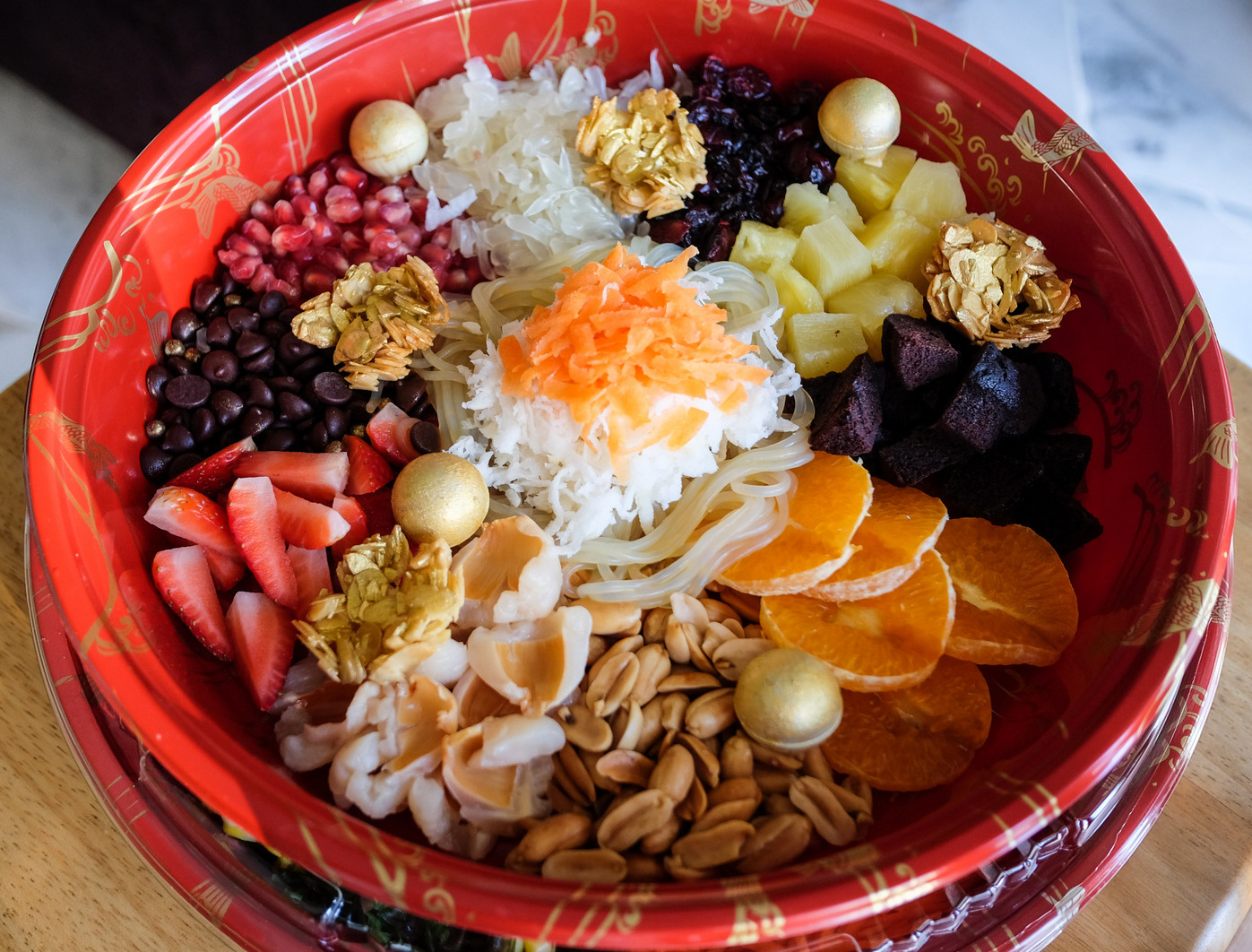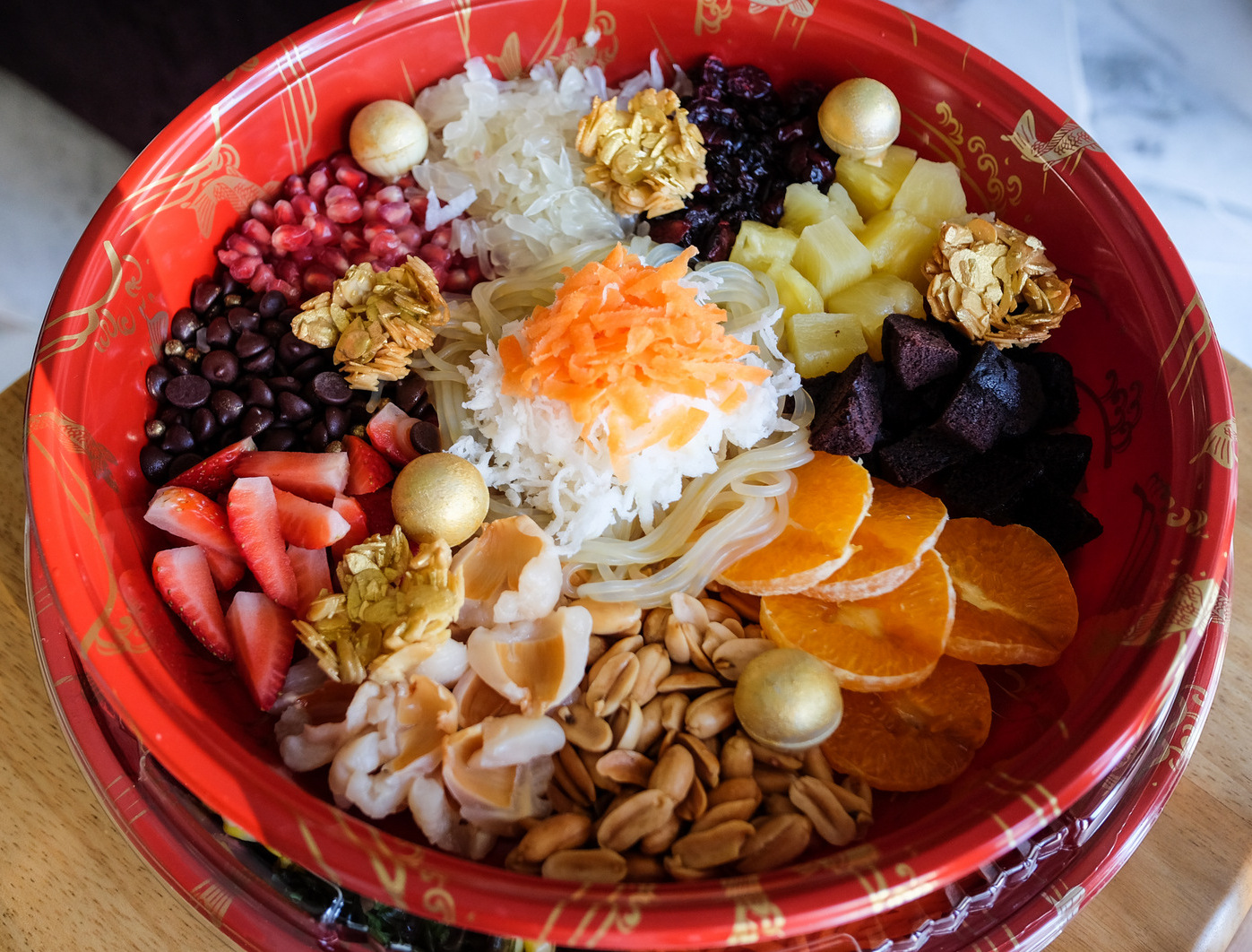 These playful yee sang platters will memorably brighten up this season's Chinese New Year celebrations; many thanks to The Bowls and Pretty On Plate for these. Ordering instructions are available at thebowls.asia – in-store pick-ups can be arranged at the two outlets.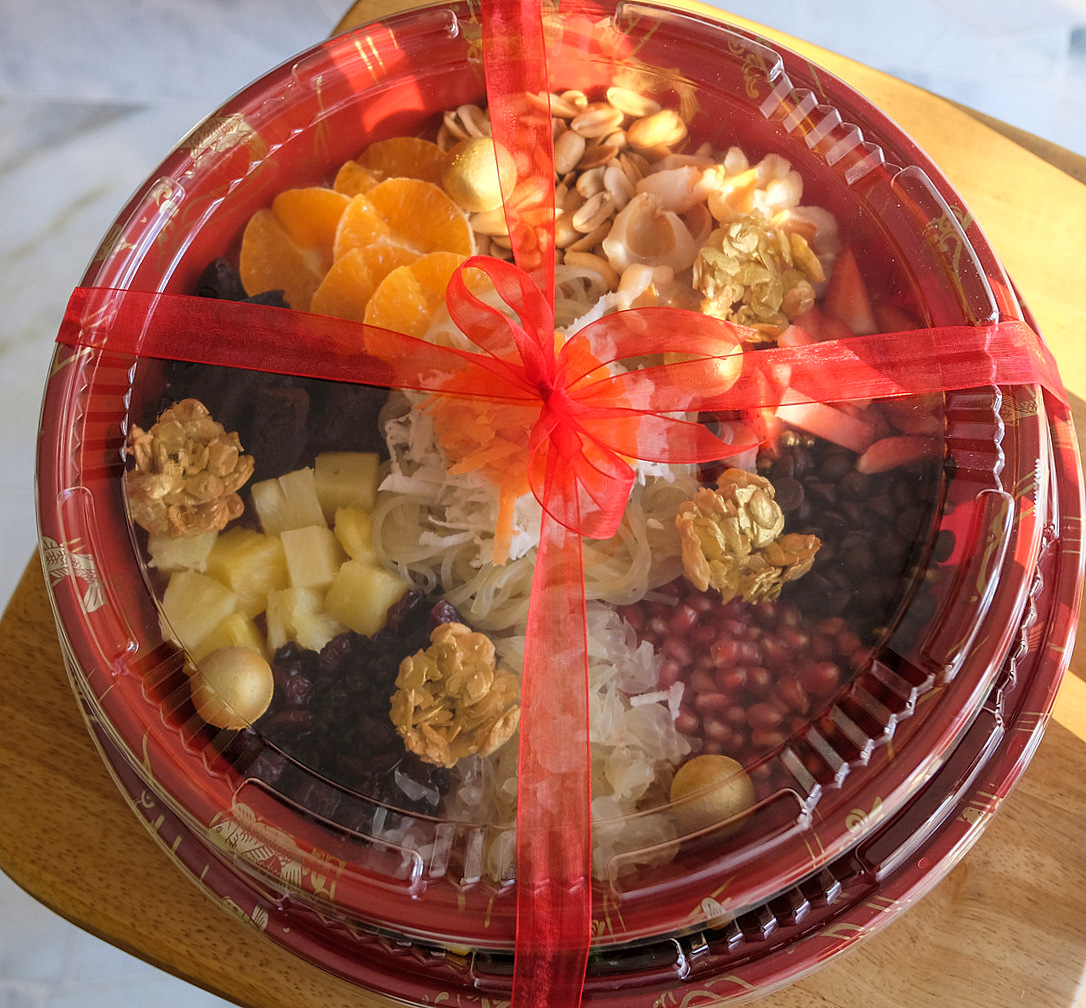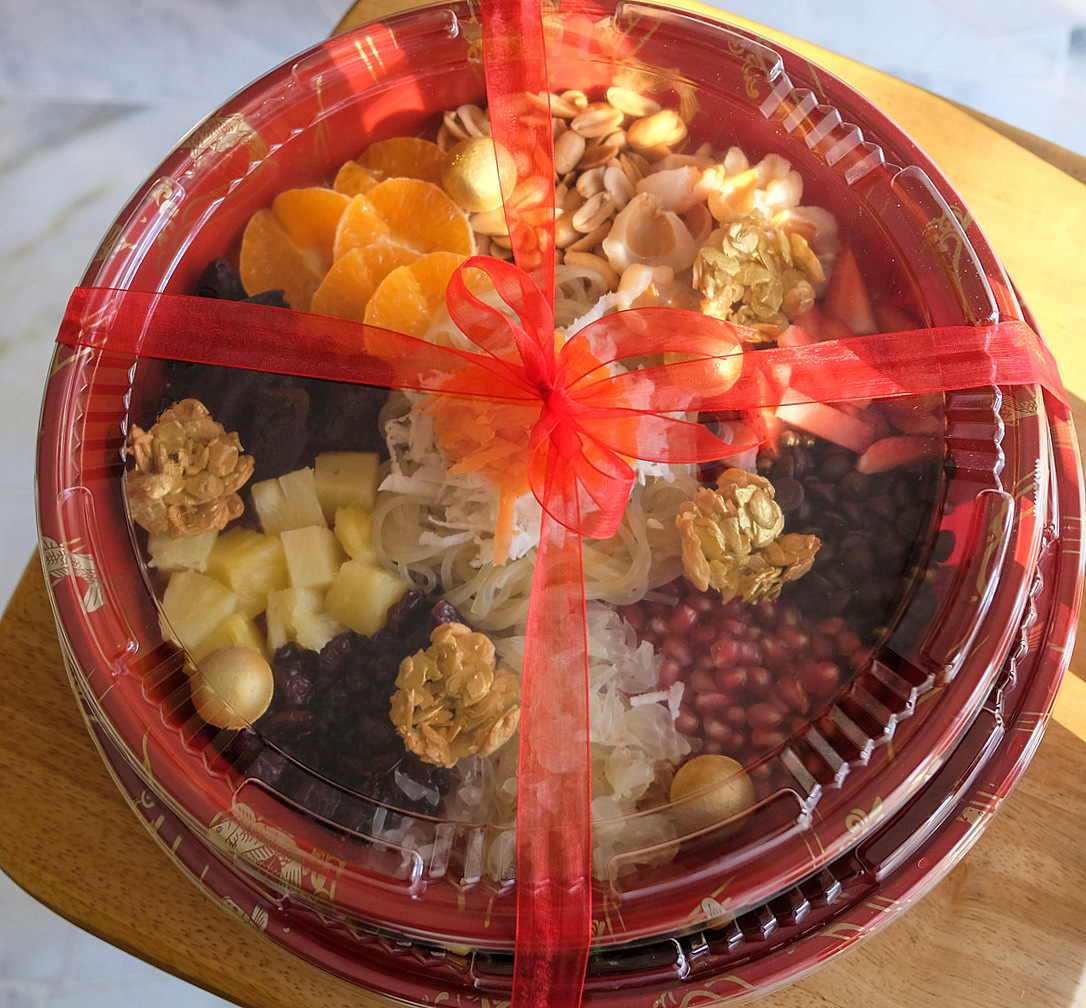 Location & Details
 The Bowls
Address: 46G, Plaza Usahawan Genting Klang, Jalan Danau Niaga 1, Taman Danau Kota, Setapak, Kuala Lumpur.
Tel: +6016-518-8308
Find: View directory for The Bowls here
Pretty On Plate
Address: Amaya Residence, G3, Jalan Jejaka 2, Taman Maluri, Kuala Lumpur.
Tel: +603-9201-6661
Find: View directory for Pretty on Plate here