Black Market: Changkat's Great New Hangout
In the just-off-Changkat neighbourhood of Bukit Ceylon, a new corner gastrobar called Black Market has recently opened, and if you're looking for a great place to get a drink and enjoy some tasty food, look no further. Let's start with the liquid libations because for a lot of people heading to the Changkat Bukit Bintang area, that's the main draw.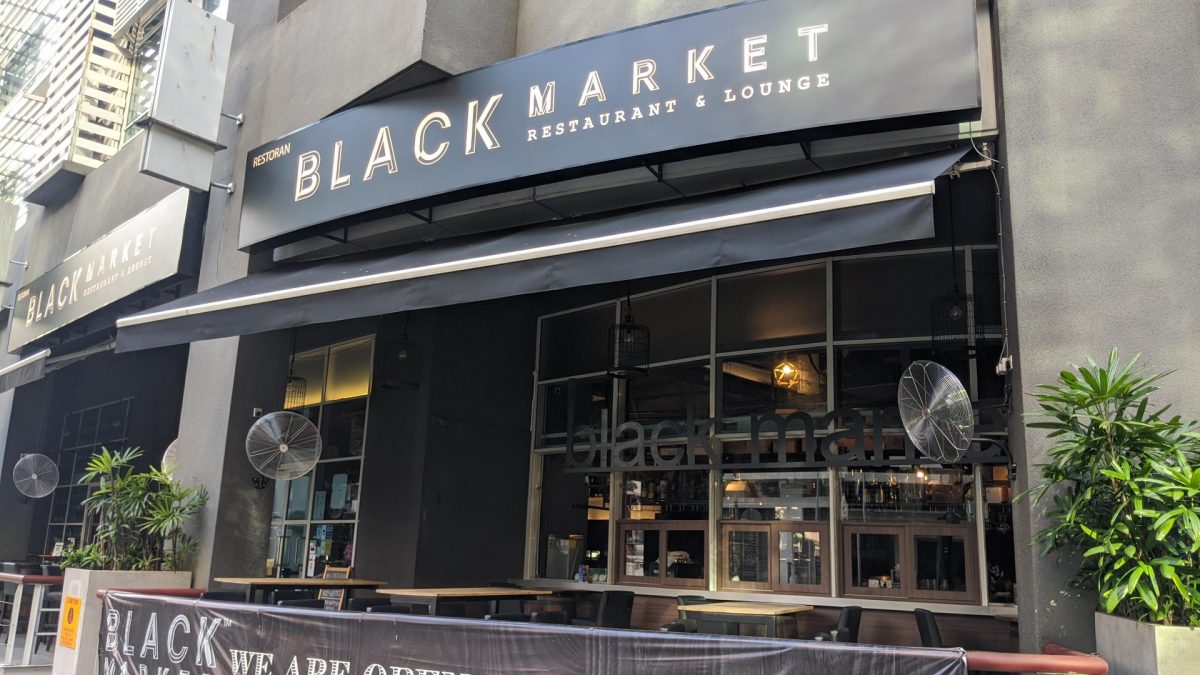 It's an all-too-common experience in Malaysia: You walk into a restaurant eagerly anticipating a meal and perhaps a glass (or maybe an indulgent bottle) of wine and then you take a look at the prices of the wines listed. Nobody denies that an outlet has to make a profit, and we all know alcohol prices in Malaysia are on the high side, but when you see a familiar label with a mark-up exceeding 100% (sometimes far exceeding), you balk at the idea of pairing your meal with a glass of wine. So, it was with great delight that we went through the motions while visiting Black Market's newest outlet recently, only to be pleasantly surprised to see an enticing selection of wines by both the glass and the bottle, all with reasonable pricing and quite a few good choices of bottles in the RM100-RM130 range.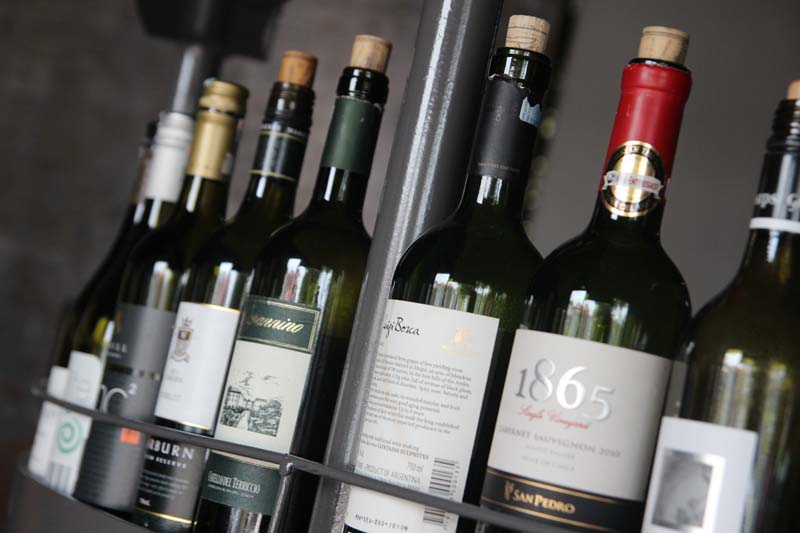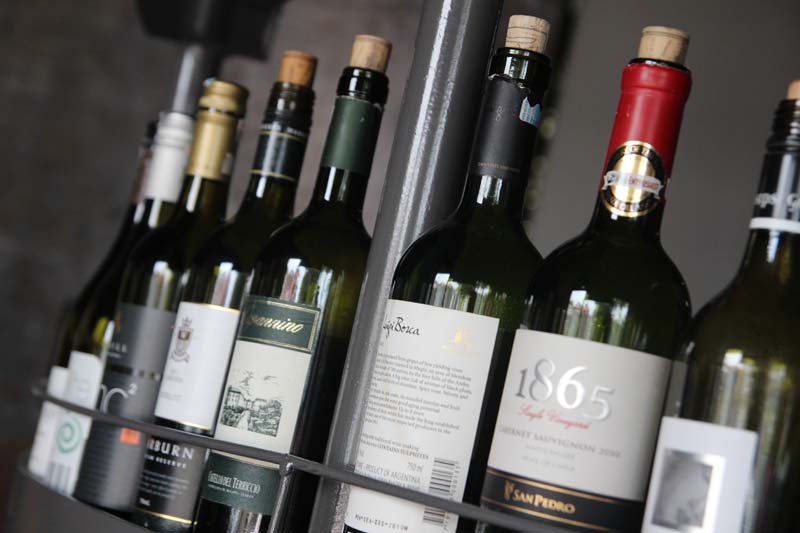 The first point we noticed was that there appeared to be half a dozen wines by the glass, which is always a good sign for those who might want a glass of white with fish and a big, bold red with some Wagyu beef. Their house pours included both Wolf Blass and the restaurant's own bottling of Bordeaux wines. The more extensive list of wines by the bottle had mostly well-recognised labels but we were thrilled to see a rarely listed Bulgarian wine that we have enjoyed in the past. (Yes, they make some fine wines in that part of the world.) There were others from well-established regions, plus a few lesser-known wines including a Spy Valley Pinot Noir and some delicious German Riesling from Dr. Loosen.
The chosen dishes at Black Market suggested a big red to accompany the meal, and the Mascota Vineyards Unámine Malbec was the perfect wine. Argentinean Malbecs rarely disappoint, and this particular wine stands out for its deep red colour and aromas of plums, cherries, and ripe fruit. There is a hint of fruity sweetness which is balanced by smooth but robust tannins. It also presented good value considering its quality.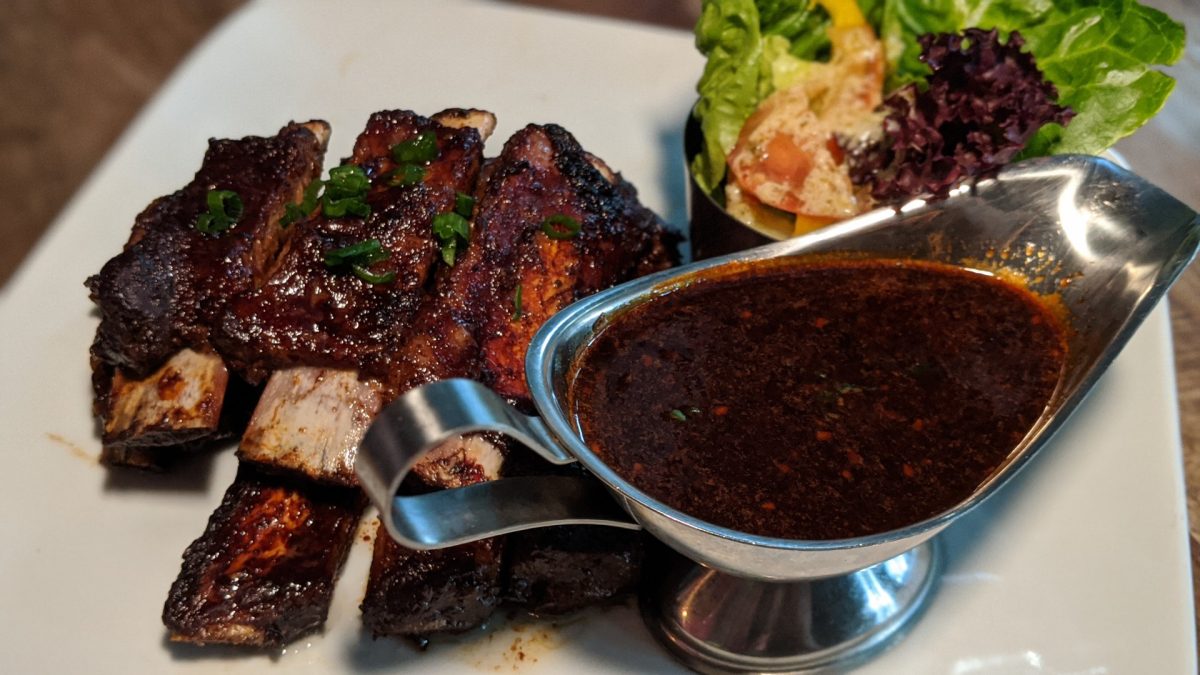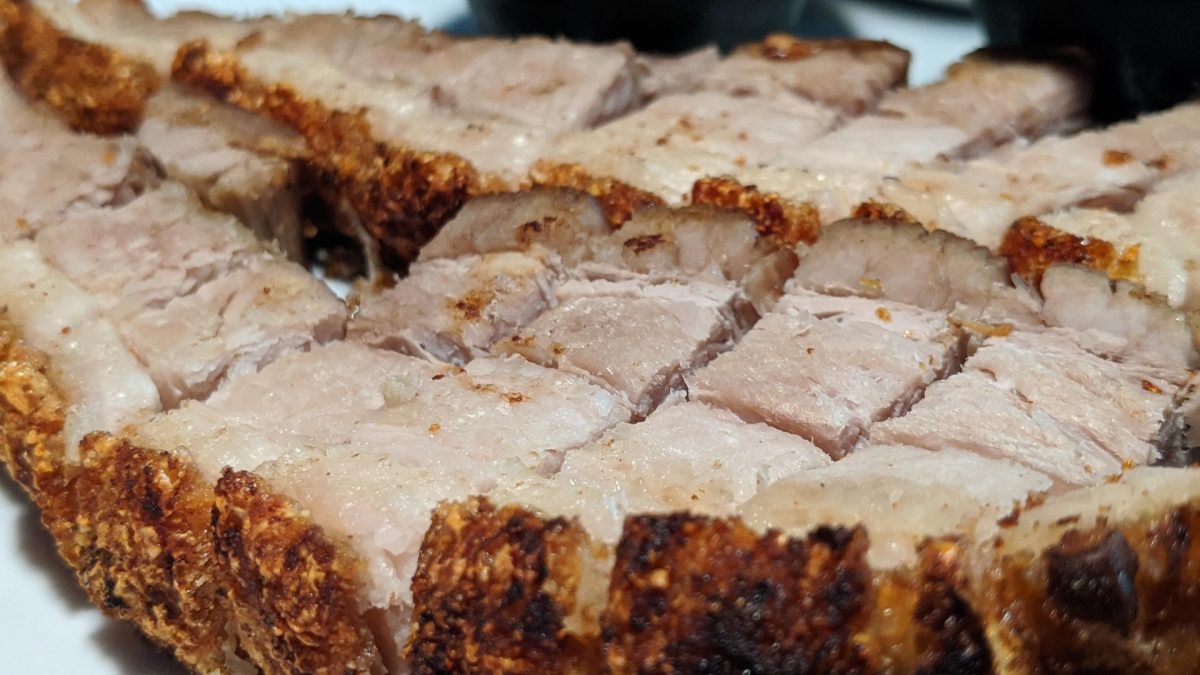 While the wine list is terrific, beer drinkers aren't left out either, and the extended happy hour pricing makes Black Market a fine choice to meet friends for an after-work drink. Whether by the glass, pint, or three-litre tower, the prices here are very attractive – a pleasant surprise for the area. A glass of Carlsberg or Kronenbourg, for example, goes for just RM12 before 8pm. Big towers of fresh beer are priced at just RM138 to RM158. Black Market also has good promotions that will especially appeal to small groups. For instance, when we visited, happy hour pricing had been expanded to all day, and for tables ordering six pints of beer (any beer), a plate of Roast Pork Belly, normally priced at RM28, is thrown in free of charge!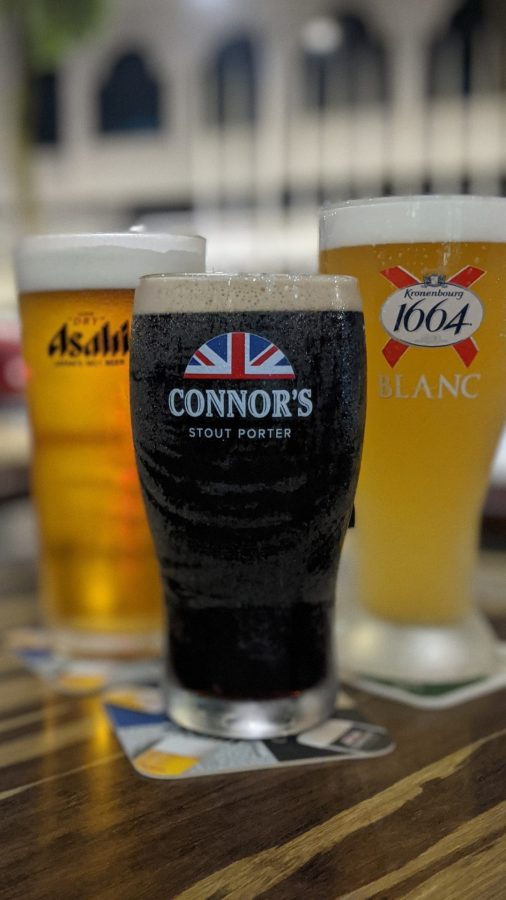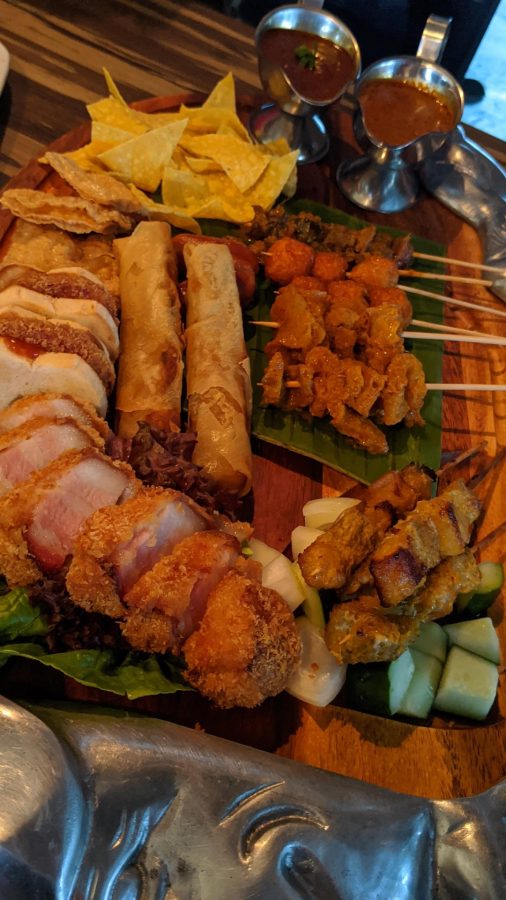 Another good option is the Beer Pairing Platter, which comes with three full pints of cold beer (your choice) and an indulgent platter comprising a smoked duck salad, nachos, an assortment of sausages, and porky fries, priced at just RM153.
If you go during happy hour from 5pm to 8pm, you can get the aforementioned Roast Pork Belly for just RM19 – and then add on a mug of Carlsberg for just RM1 more!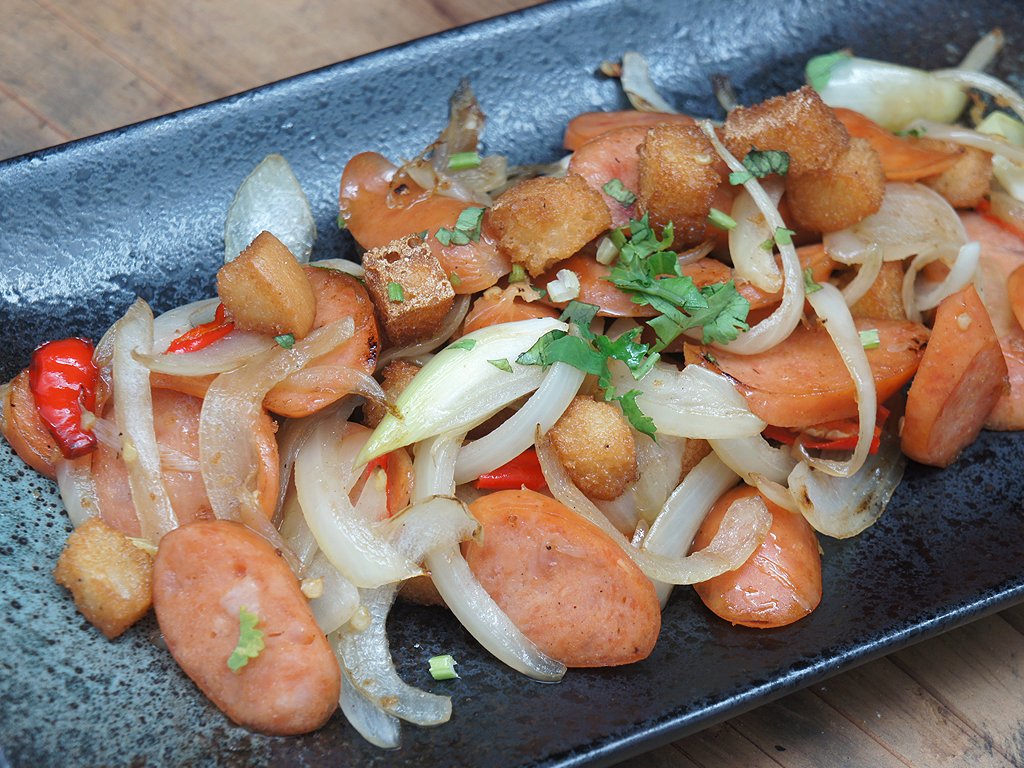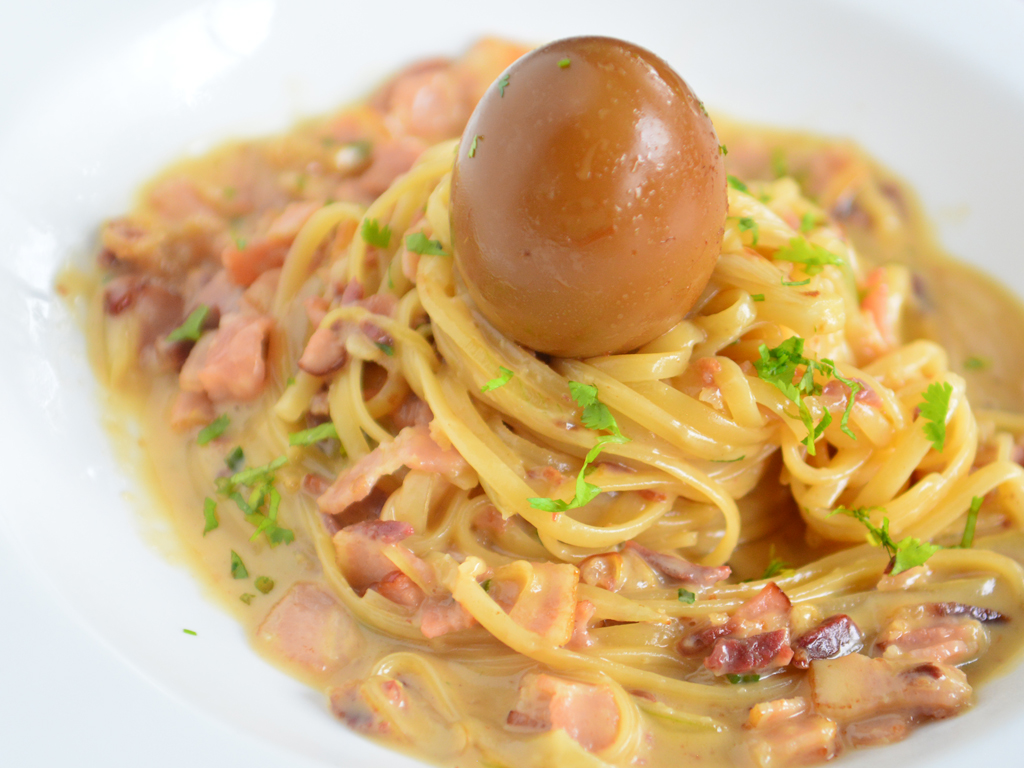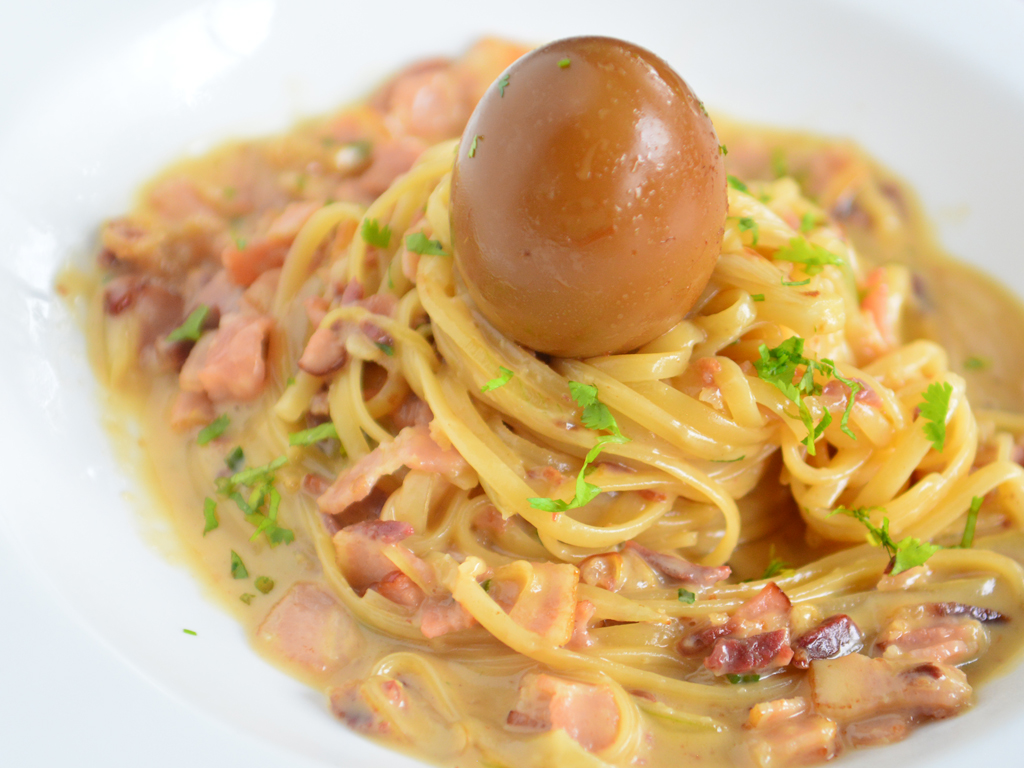 Going through the menu, which is eclectic to the extreme, we found ourselves wondering if Black Market may, later down the road, pare back the selections a bit once they find their niche and discover what their guests like. It was a bit odd, for instance, to see lobster and crab tanks at the front of a restaurant that also serves a Claypot Nasi Lemak Banjir. Other curious selections for the daring diner include a Foie Gras Fried Rice, Otak-Otak Aglio Olio, and Iberico Bak Kut Teh. On one hand, there's little doubt guests will find something on the extensive menu that they'll enjoy, but on the other hand, it could be overwhelming. Perhaps with time, the menu can be more streamlined and focused on what the outlet finds it does best.
For now, Black Market's new Changkat outlet deserves to be on your short list of places to visit for a cold drink, some tasty food (appetizers and pizzas are always good choices for 'bar food' fare here), and a great location. If you catch it on a breezy evening, sitting outside at Black Market and watching the buzzing action of the surrounding neighbourhood is an absolute delight.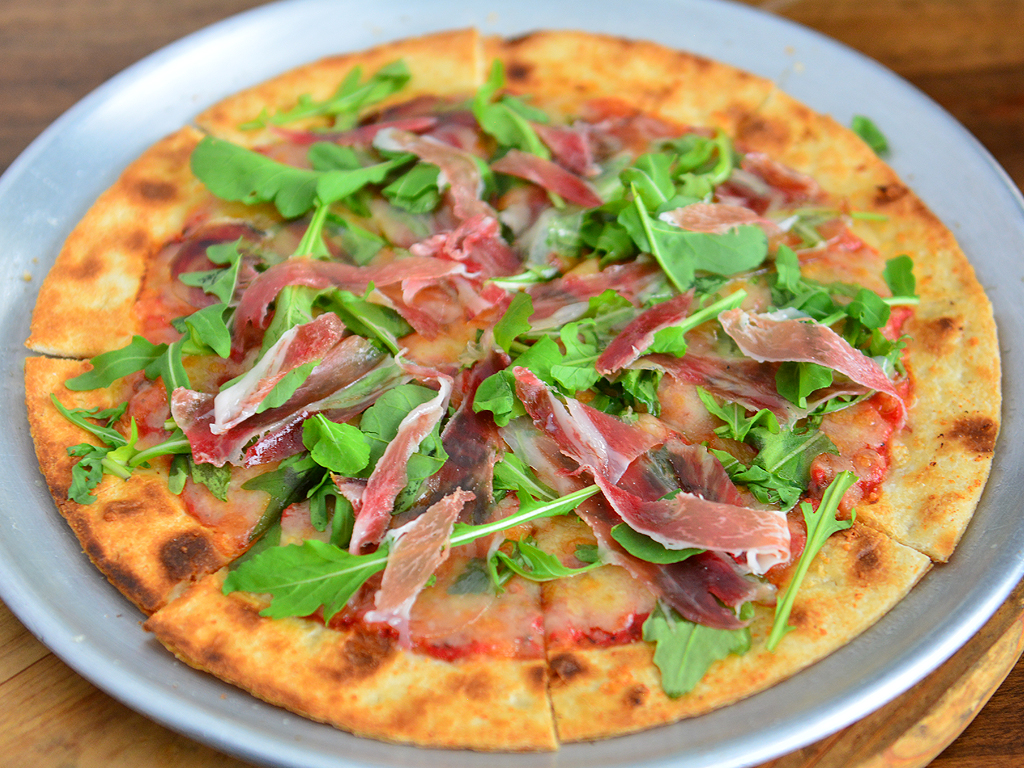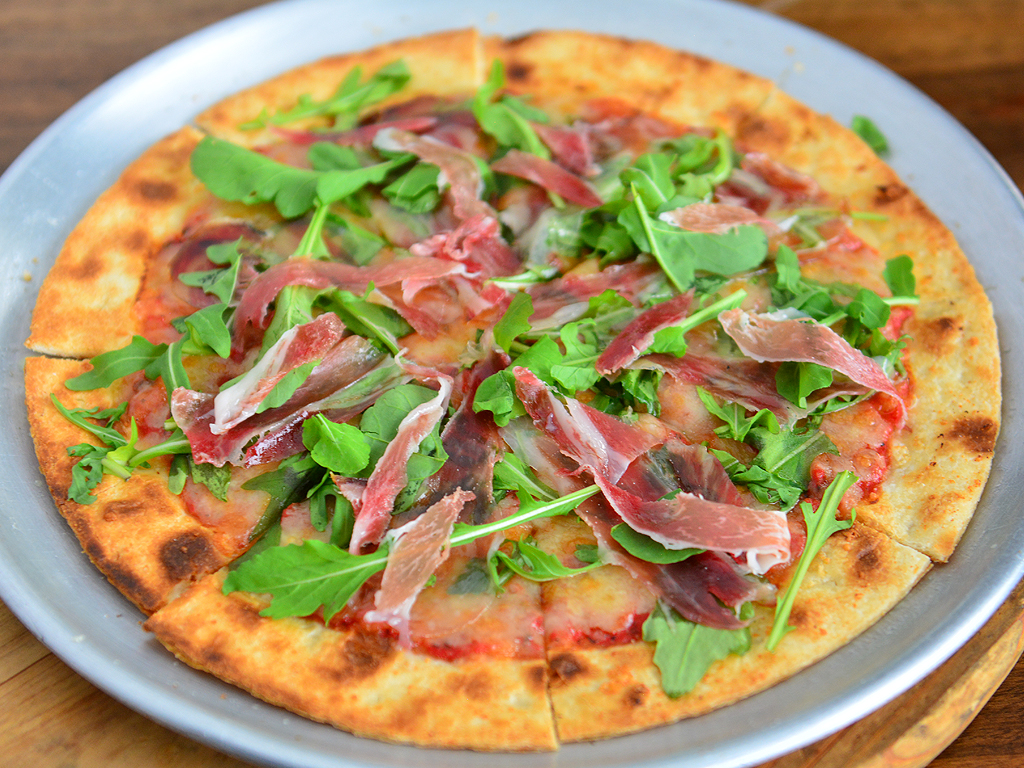 Additional text by David Bowden
Location & Details
Black Market Restaurant & Lounge
Unit A-0-1 & A-0-2, One Residency Retail Lots North Tower
1, Jalan Nagasari
50200 Kuala Lumpur
T: +6012.304 2060
W: www.blackmarketrestaurants.com
Black Market is non-halal, and all prices listed are exclusive of prevailing tax and 10% service.