BGT Lakeview at Kelana Jaya: Restaurant review
This review is brought to you in part by BGT Lakeview.
Lunch by the lake in a restaurant that's a little hidden but worth the hunt for the serene view of the lake right in front, with a pelican or two basking in the sun. With the kitchen helmed by young gun Chef Justin Yap, BGT recently relaunched their menu and filled it with crowd pleasing dishes like wood-fire pizza, a wide range of pastas, and a number of salted egg yolk dishes from spaghetti to tempura eggplant and fried chicken.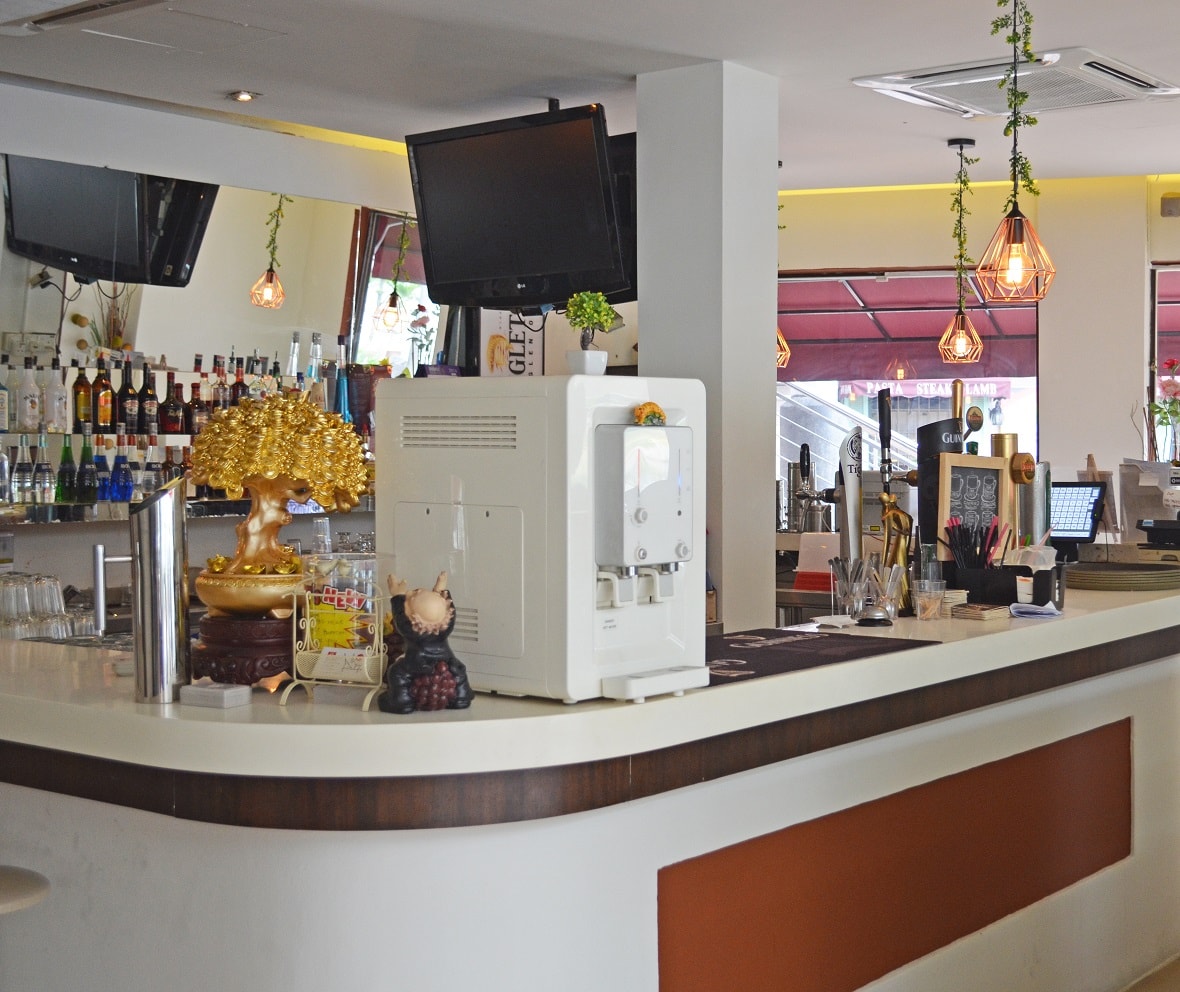 We ordered the Toasted Tower of Pisa (RM35) off the all-day breakfast menu. A stack made of layers of French toast, cheese, egg yolk sauce, creamed spinach, turkey ham and beef bacon, topped with a fluffy meringue fried egg with a satisfyingly runny yolk.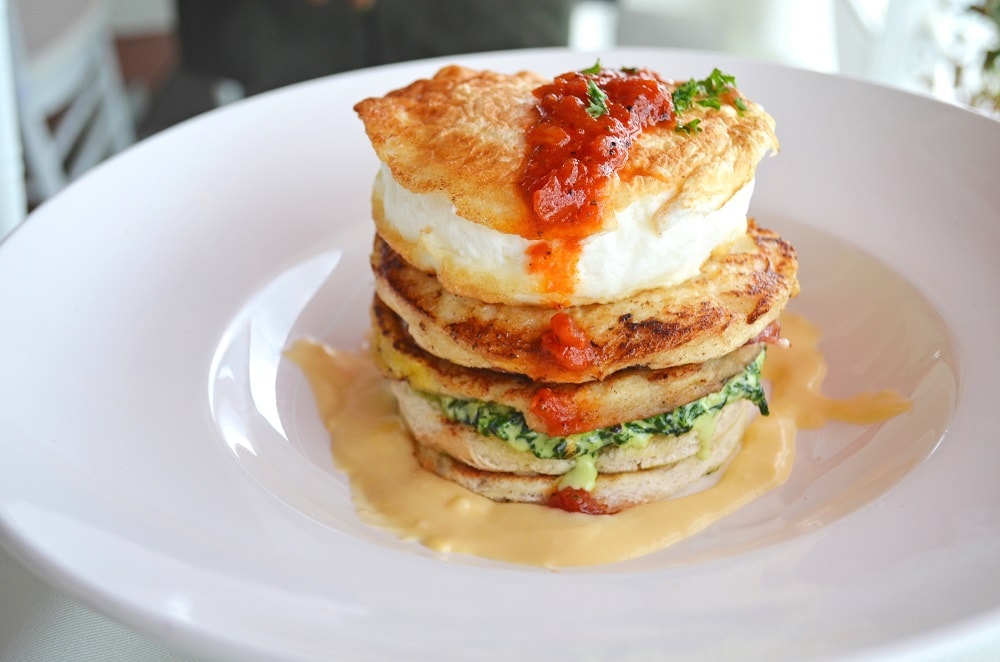 Eating it like a piece of layer cake, you get all the creamy goodness of the spinach and sauce and the toasty ham. The entire dish screamed breakfast and who doesn't love breakfast all day? The meringue fried egg isn't commonly found on menus in KL and it's definitely interesting. The meringue it was fluffy and the yolk was rich. I didn't really enjoy the texture of the meringue on its own and it did taste a little too much like raw egg, but when eaten together with everything else, the meringue provided a nice contrast to the heaviness of everything else on the plate.
Next up was the Miso Seared Cod (RM38) with Thai basil and tarragon pesto, mashed potatoes, enoki tempura, and Bernaise sauce. The cod itself was satisfyingly firm and well-seasoned while the mashed potato was light, creamy, and luscious. If you like mushrooms and deep fried things, the enoki will hit your sweet spot – it was crunchy (though slightly greasy) and paired well with the soft mash. The pesto as a little heavy on the tarragon, though, which overpowered the white fish.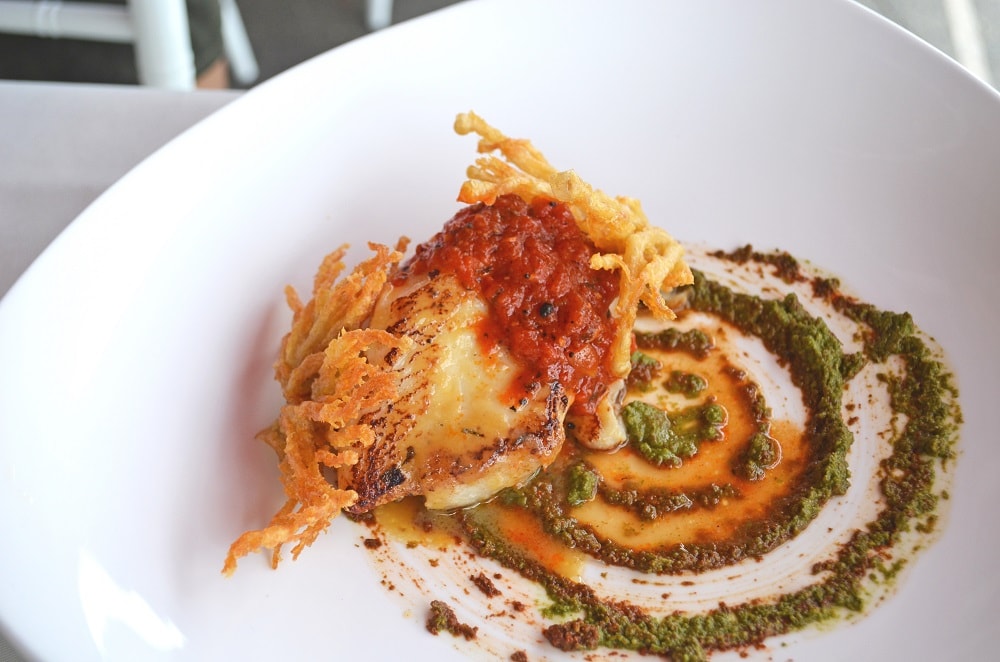 We also tried the Barbequed Beef with Croquettes (RM46) served with house-made barbecue sauce and mushroom ragout. The tenderloin slices of beef were beautifully tender and the cheesy croquettes delightful, if a little under seasoned. Scooped up with the delicious smokey barbecue sauce, this dish was hearty and satisfying. It was surprisingly easy to polish off thanks to that winning sauce.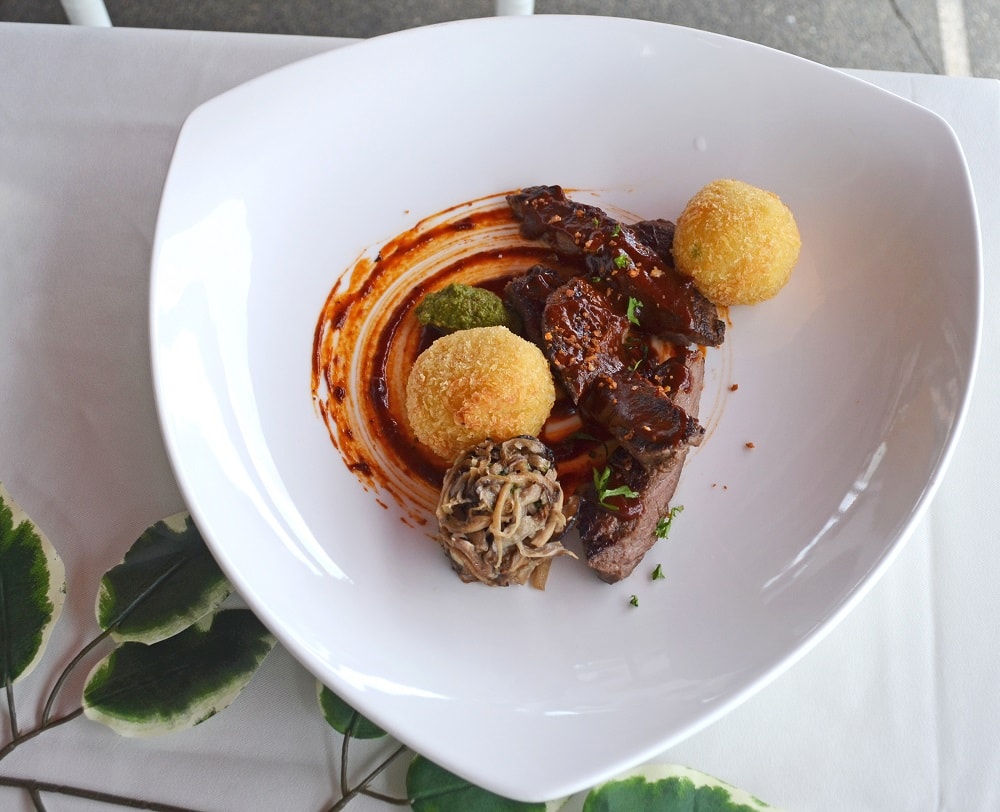 High-tea Canape Buffet
As we were eating, we spotted the next table eating an assortment of canapes. Of course, we had to try it too. BGT has a high-tea set that includes a selection of over 10 canapes ranging from a scoop of garlic fried rice to pandan chicken with salted egg yolk sauce, salmon teriyaki, sweet potato fries, mac and cheese, banana and pandan crepe, and an indulgent salted caramel chocolate fudge that is so rich it would put Richie Rich to shame.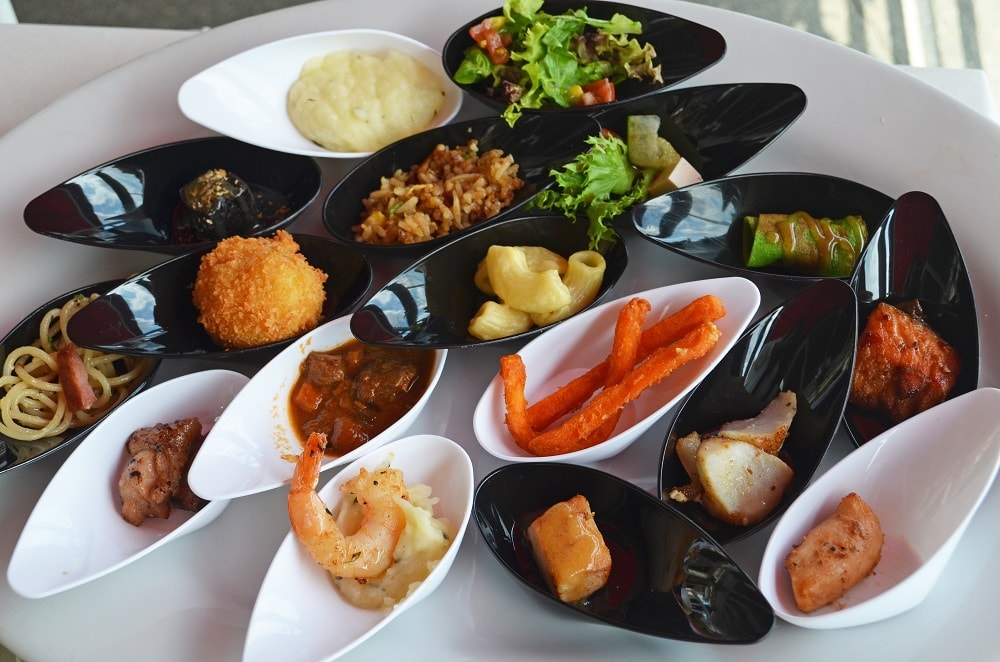 The one bite-sized serving of fudge was definitely not enough to satisfy but we were already so full, so we opted to skip desserts. I will definitely go back there again soon only for that delicious chocolatey, almost brownie like fudge. The high-tea canape set (RM36 per person) is perfect if you want to get a taste of the entire menu, since all the canapes are simply bite-sized variations of dishes on the menu. Some canapes fall short of being delicious, but they are still developing the flavours, so I have faith that they'll be better in time.
To wash everything down, we sampled a couple of colourful mocktails and cocktails which were very refreshing. The cocktail was strong on the booze though, so fair warning. Overall, the team at BGT has worked hard to offer a casual, home-style meal with a restaurant twist. It's a nice place for a long lunch away from the office. Many thanks to the team at BGT for having us!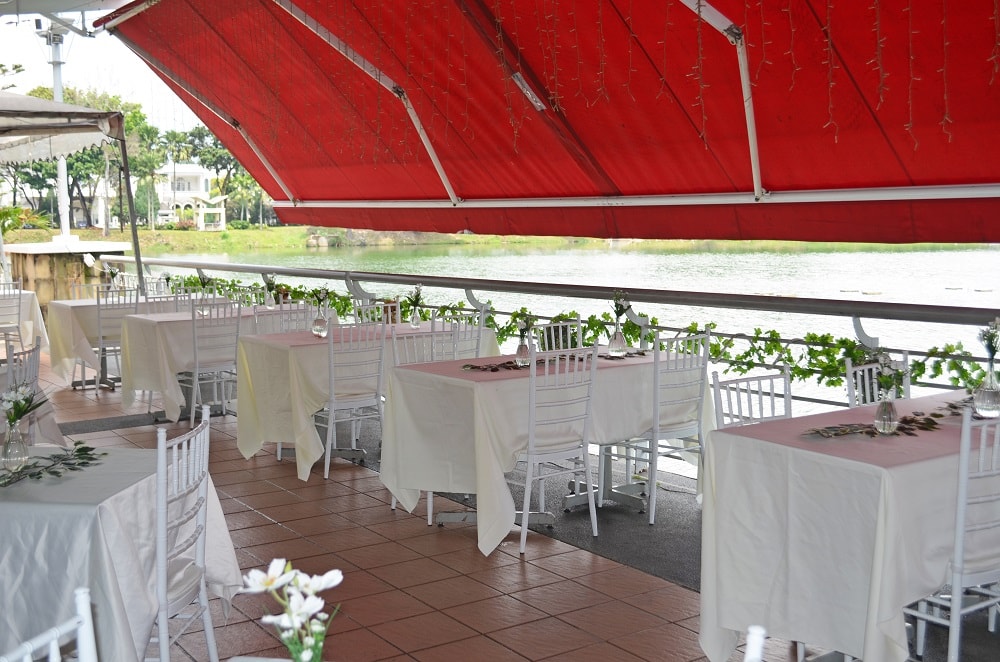 Location & Details
Address: C-06, Plaza Kelana Jaya, SS7/13A, SS7, Petaling Jaya 47301, Selangor
Tel: +6018-987 8908
Hours: Tues – Sun, 12.30pm to 11.30pm, Closed on Mondays
Find: View directory for BGT Lakeview here.