Best of Both Worlds: Nyonya Restaurants in KL and Selangor
The Nyonya culture is generalised as a combination of Chinese and Malay cultures. When this influence trickled down to affect the food they cook, a small piece of heaven was created. If you're trying Nyonya food for the first time, take a look at these eight must-try Nyonya dishes. For those who already know what they want, here's a list of 10 Nyonya restaurants in KL and Selangor for your easy selection.
Limapulo, Jalan Doraisamy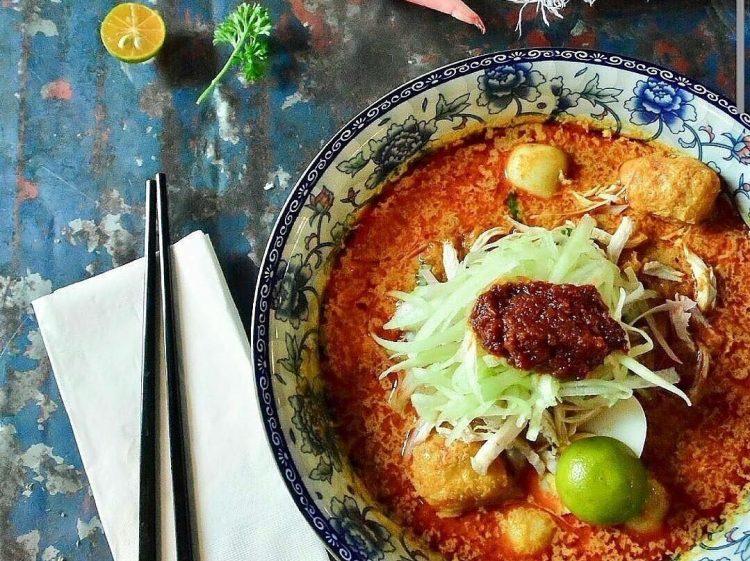 A must-visit restaurant in the area, you have to try the food at Limapulo if you haven't. This Nyonya joint is always packed with office workers during lunch hour, so either go before or after that if you can . Tasty and affordable, lunch sets are priced at an average of RM9.90 and includes options like Mee siam, Nyonya laksa, and Pongteh chicken with rice, among others. We like the food here, a lot.
Address: Limapulo: Baba Can Cook, 50, Jalan Doraisamy, Chow Kit, 50300 Kuala Lumpur
Website: Limapulo
Alibaba and Nyonya, TTDI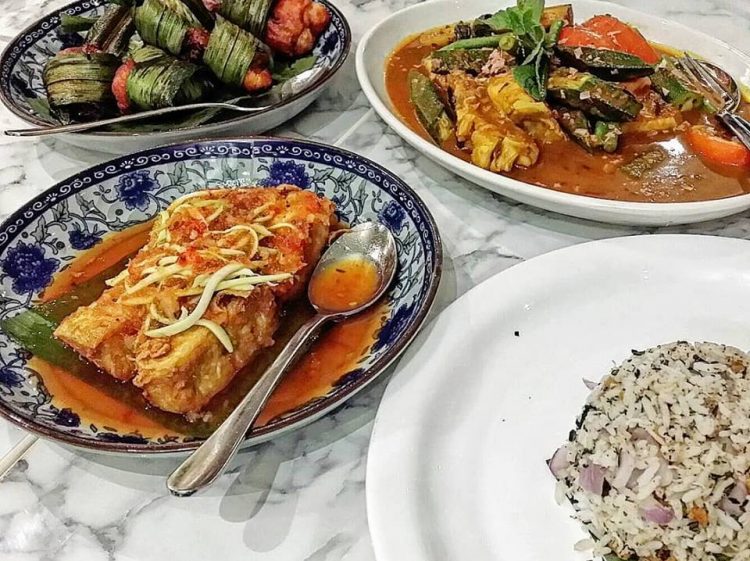 Alibaba and Nyonya serves traditional Malay and Nyonya food with a modern twist. The unique combination results in a menu with dishes ranging from Nyonya mee siam and Chicken pongteh to Nasi ulam ayam dara and Sup tulang berempah. Reasonably priced, guests can look forward to a comfortable meal in a homely setting. If anything, their recent opening of a second branch in Mid Valley Megamall should be testament enough to their cooking.
We visited Alibaba and Nyonya's TTDI branch in March this year, take a look at some of the food we tried here.
Address: Alibaba and Nyonya, 52, Jalan Tun Mohd Fuad 1, Taman Tun Dr Ismail, 60000 Kuala Lumpur
Website: Alibaba and Nyonya
Nyonya Tingkat, IOI City Mall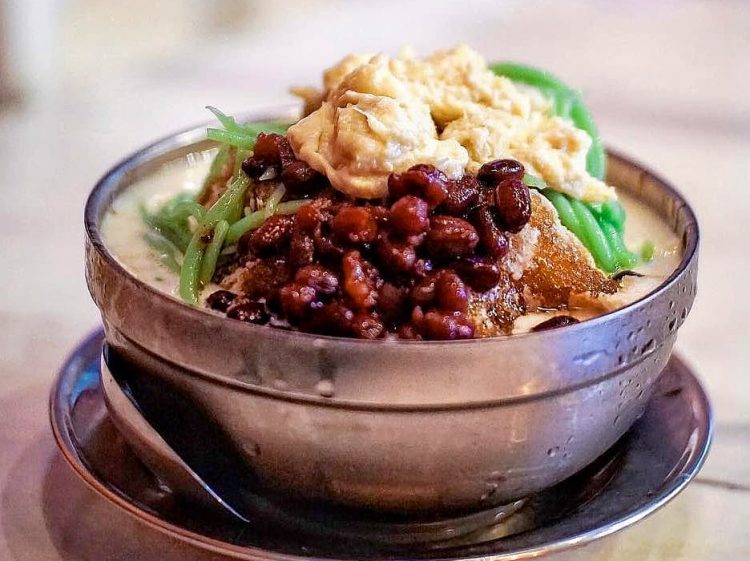 Longing for a Nyonya meal in IOI City Mall (or when in Putrajaya)? Nyonya Tingkat is on Level 2 of the mall, nearby Go Noodle House. Their durian cendol looks and tastes great. There's also an afternoon tea set, if you're looking for a lighter midday snack.
We visited Nyonya Tingkat earlier last month, see which dishes we tried here.
Address: Nyonya Tingkat, S-K13 & 14, IOI City Mall, Lebuh IRC, IOI Resort City, IOI Resort, 62502 Putrajaya
Website: Nyonya Tingkat IOI City Mall
Sayang Sayang Nyonya, The Marketplace, OUG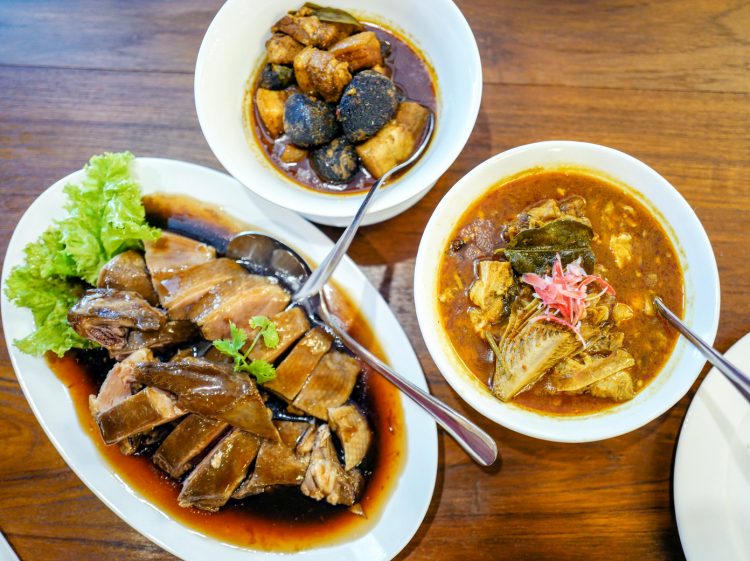 Contrary to the other two Nyonya restaurants above, Sayang Sayang Nyonya doesn't shy away from the traditional pork dishes. In fact, they have several of them – Babi Chin, Babi Kapitan, and Babi Buah Keluak. Another thing that makes this place stand out is their entertainment factor. Look out for the gamelan and other cultural music performances while enjoying your meal in a classy Peranakan setting.
We visited Sayang Sayang Nyonya in February this year, and you can see some of the dishes we tried here.
Address: Sayang Sayang Nyonya, 3rd Floor, The Market Place, No, 2, Jalan Hujan Rahmat, Taman Overseas Union, 58200 Kuala Lumpur
Website: Sayang Sayang Nyonya
Anak Baba, Brickfields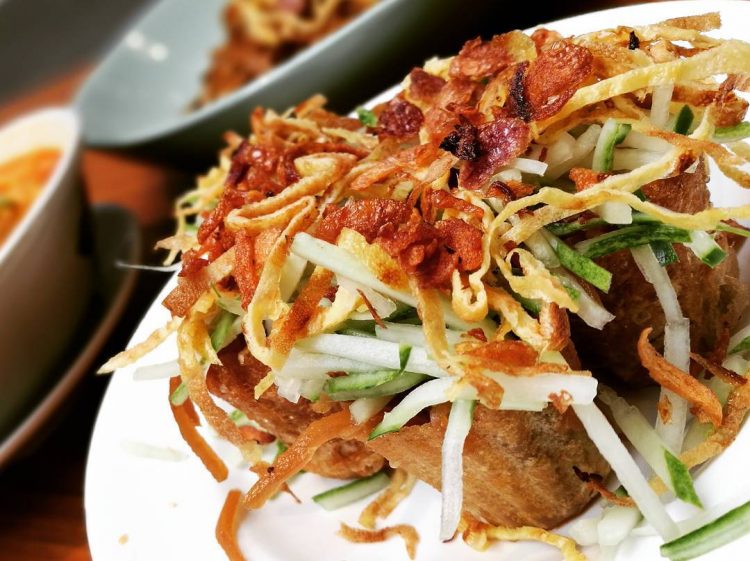 Sister of Bangsar's Baba Low, Anak Baba opened in Brickfields just this year. Similar to its older sibling, crowd favourites include their lunch sets and classic snacks like the Pai tee shown above. The restaurant is bright and airy with elements of vintage Malaysian decor.
See our Snapshot of Anak Baba here.
Address: Anak Baba, 159, Jalan Sultan Abdul Samad, Brickfields, 50470 Kuala Lumpur
Website: Anak Baba
Okra Nyonya, Sunway Geo Avenue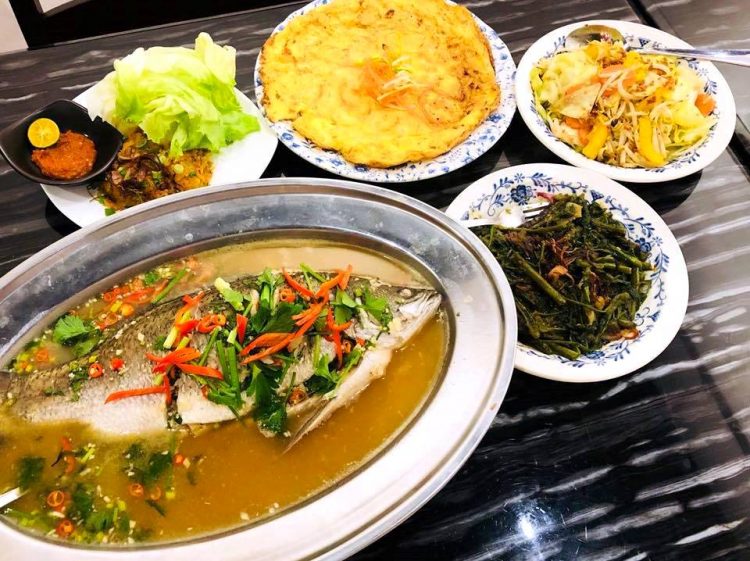 This hidden gem in Sunway Geo deserves to be discovered, according to their many positive reviews. Praise is given particularly for the flavours of the food; that they are authentic and delicious. The restaurant also scores in terms of cleanliness and ambience.
Have a look at some dishes we tried late last year here.
Address: Okra Nyonya, B-02-09, Block B, Sunway Geo Avenue, Jalan Lagoon Selatan, Sunway South Quay, Bandar Sunway, 47500 Subang Jaya, Selangor
Website: Okra Nyonya
Baba Nyonya, Avenue K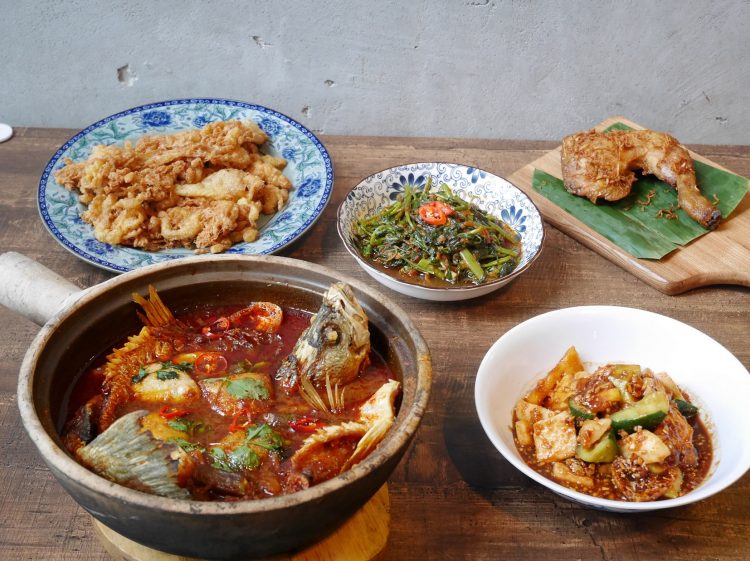 When in Avenue K, get your Nyonya food fix at Baba Nyonya. The food here is influenced by the mish-mash of flavours found in Malaysia, with a fine focus on Nyonya cuisine. Chef Rimong's signature dishes include Ayam goreng berempah, Assam pedas fish, and Sambal petai prawns, among others.
If you want to catch the matches at home but still have Baba Nyonya's food, check out their 'Football Fever Meals' promotion on Foodpanda!
Address: Baba Nyonya, Lot UC-1, Upper Concourse, Avenue K, 154-158, Jalan Ampang, Kampung Baru, 55000 Kuala Lumpur
Website: Baba Nyonya
Chuck Two Sons, Mid Valley Megamall
A self-dubbed Malaysian bistro with strong northern Nyonya influences, we are now making plans for a repeat visit to Chuck Two Sons soon. Although not particularly Nyonya, the dish above is their Mee goreng siew yok. Getting down to business, their Nyonya selection includes dishes like Nyonya curry laksa chicken kapitan, Nasi lemak with tau yew bak, and even Sago gula Melaka for dessert. Diners can also look forward to enjoying some beer and wine here that pairs surprisingly well with the food.
Take a look at what we ate on our previous visit here.
Address: Chuck Two Sons, Lot GE0-20 59200, Mid Valley Megamall, 1, Lingkaran Syed Putra, Mid Valley City, 58000 Kuala Lumpur
Website: Chuck Two Sons
Aunty Lee KL, Desa ParkCity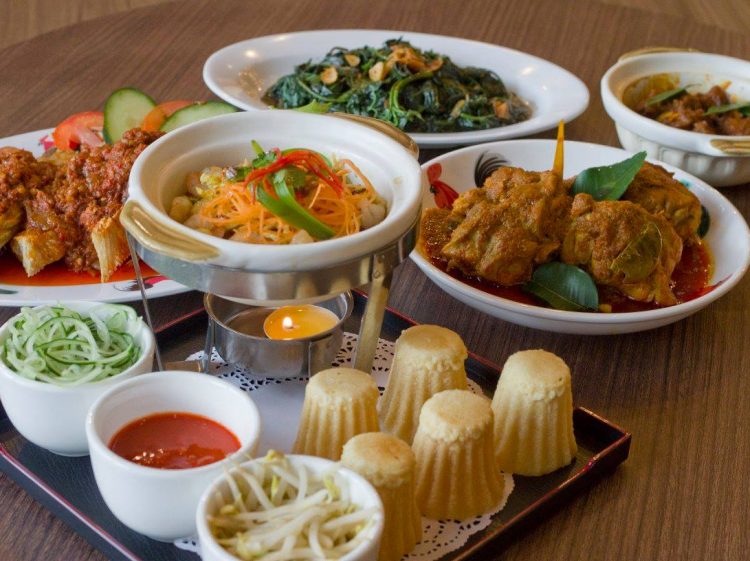 An extension of their Melakan-born brand, the Nyonya restaurant called Aunty Lee is now in KL too. You'll be able to find the usual suspects like Pie tee, Ayam pongteh, and Sambal petai prawns, but what we can't wait to try is their Lemak nenas fish. Located in the pleasant and relatively new Plaza Arkadia, the ambience is something to look forward to as well.
Address: Aunty Lee KL, E-G-10, Plaza Arkadia, Jalan Intisari, Desa Parkcity, 52200 Kuala Lumpur
Website: Aunty Lee KL
Heritage Nyonya Cuisine, Setia Alam
This newly-opened restaurant in the Eco Ardence township features bright, bold dishes like Pandan chicken with butterfly pea flower rice, Assam laksa, Nyonya prawn curry laksa, and Nyonya Cendol for dessert, among others. The restaurant has large windows and plenty of natural daylight, making it a nice place to relax at.
Address: Heritage Nyonya Cuisine, LAB 06, Ardence Labs Management [email protected] Eco Ardence PT8, Persiaran Setia Alam, 40170 Shah Alam, Selangor
Website: Heritage Nyonya Cuisine