Best Eid al-Fitr Food from Around the World
With just a week left to Eid al-Fitr, or better known as Hari Raya Aidilfitri here in Malaysia, kitchens across the globe are going to be very busy with activities of preparations and cooking for this beloved holiday. Followers of Islam who have observed a month-long fast during Ramadan are all gearing up towards celebrating the blessings of Eid with friends and family, with many travelling back to their hometowns for the occasion.
Hari Raya Aidilfitri in Malaysia, just like the rest of our major cultural festivals, are celebrated zealously by practically the whole nation because food never fails to unite us. Non-Muslims will be invited over to the homes of our fellow Muslim brethren where we will be joyously tucking into fan favourites like rendang, lemang, sayur lodeh, and all kinds of wonderful cookies, cakes, and pastries. Even restaurants will be promoting Raya dishes galore for the foodies who love eating out.
What are others enjoying around the world? Take a look at EatDrink's list of favourite Eid dishes that Muslims from other countries will be feasting on very soon.
1. Indonesia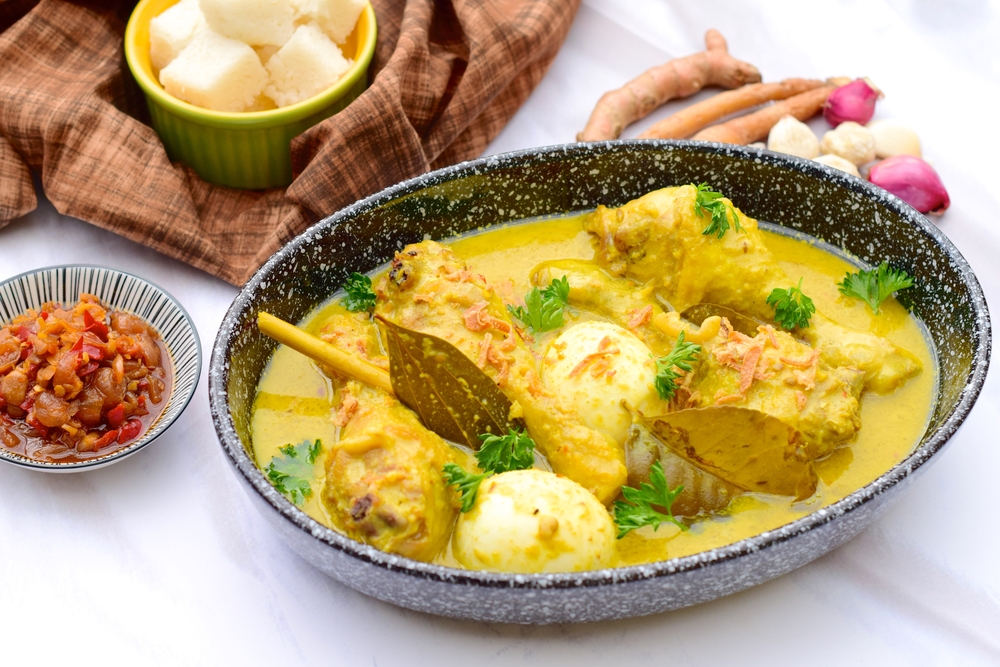 Opor Ayam is a Central Javanese dish that is the Indonesian version of a chicken curry. It is made with a spice mixture called bumbu that includes galangal, lemongrass, cinnamon, tamarind juice, palm sugar, coriander, cumin, candlenut, garlic, shallots, and pepper, and is braised with turmeric and coconut milk. Opor Ayam is eaten with ketupat and sambal goreng ati which is beef liver cooked in spicy sambal.
2. Pakistan
The first day of Eid in Pakistan is commemorated with early morning prayers followed by a breakfast of Seviyan Kheer and Sheer Khurma. Seviyan Kheer is a sweet milky pudding made with vermicelli, milk, ghee, cashews or pistachios, and raisins. The main meal of the day will consist of meat heavy dishes such as Mutton Quorma, Mutton Paye, Masala Meat Koftas, Pulaos, and Raan Musalam which is a hefty cooked leg of mutton on a bed of biryani.
3. Egypt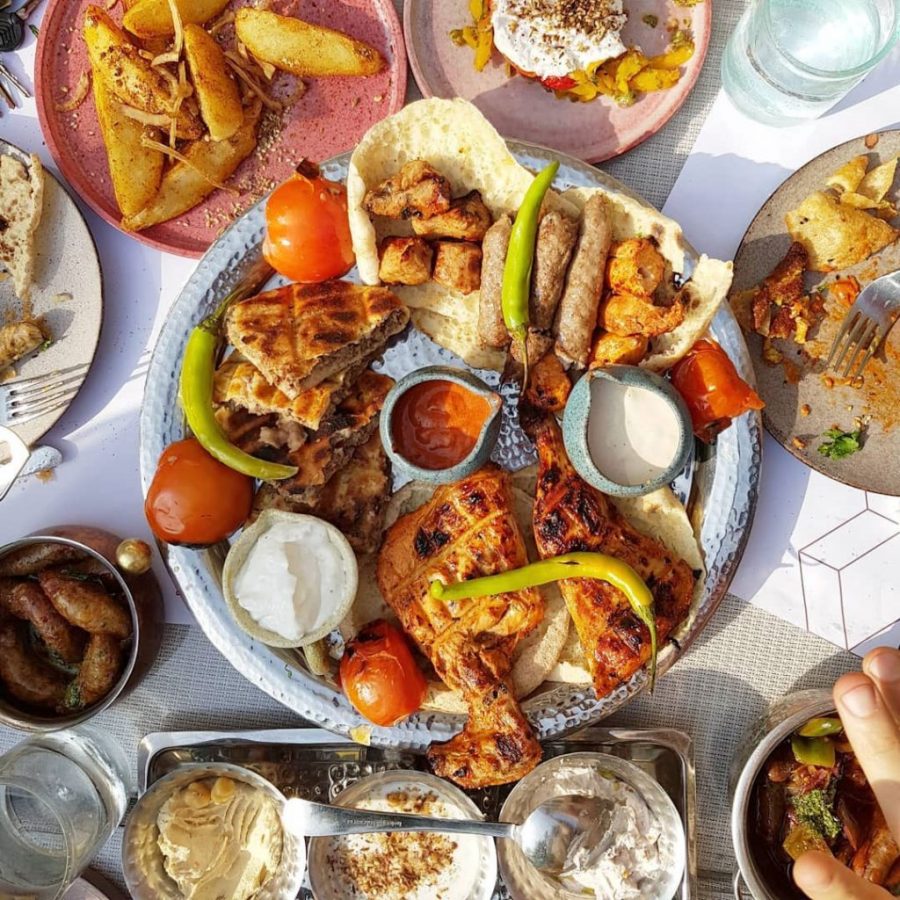 One of Egypt's traditional Eid dishes is Fattah Bel Mozzah, which is a serving of rice and fried bread that is topped with either grilled or braised meats, being either mutton or lamb. Fattah is eaten depending on personal preference where people either enjoy it with a drizzle of vinegar, or with a rich butter based tomato stew poured over.
4. Turkey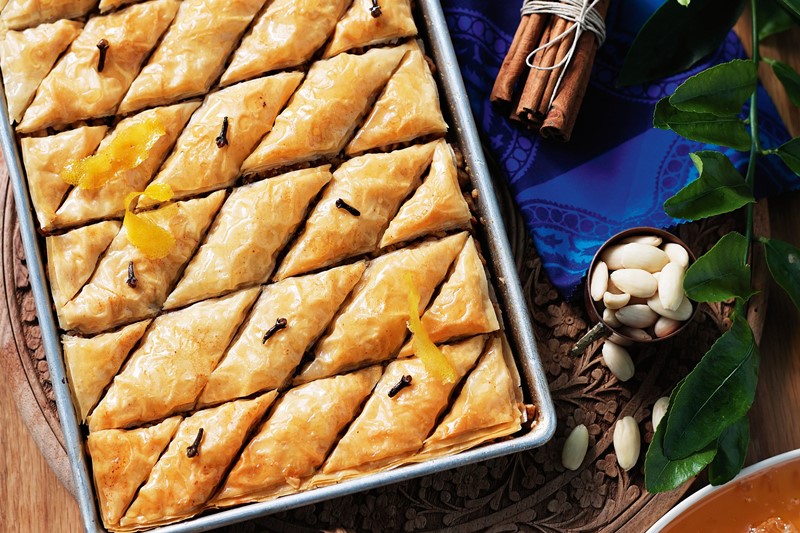 The Turks enjoy a very rich historical culinary culture that is a testament to their Ottoman legacy with desserts playing an important role during religious festivals, weddings, and family celebrations. Among these are one of the greatest creations from the pastry chefs at the Topkapi Palace itself: the humble Baklava. Along with baklava, you will also find desserts like Gullac, which are wafers made from corn starch and wheat flour which contain walnuts and almonds set between layers soaked in milk. There is also the syrup soaked, cheese filled pastry strands called Kunefe, which is a signature dish from Antakya.
5. Bangladesh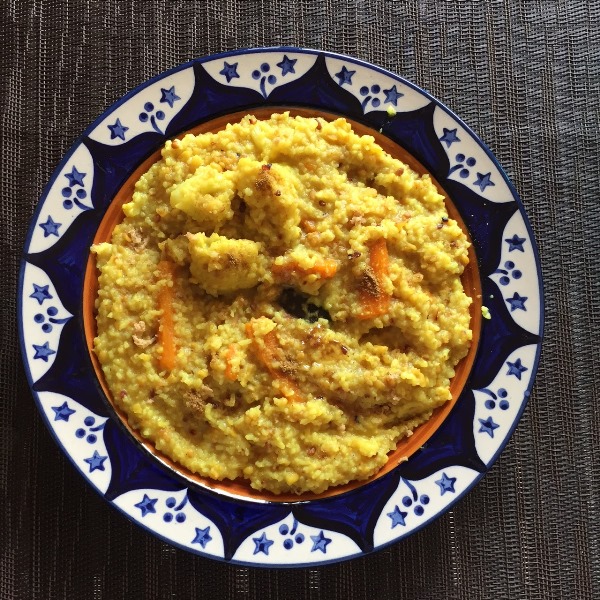 Bangladeshis start their Eid celebrations with a simple meal of Khichuri paired with various types of meat curries. Khichuri, otherwise known as khichri on the Indian subcontinent, is basically a rice and lentil dish that can be made in a myriad of ways with various masala combinations. It is essentially a vegan or vegetarian dish that serves as a meal on its own. In Bangladesh, they also consume a dessert called Semai for Eid, which is almost the same as Pakistani or Indian Seviyan Kheer.
6. Nigeria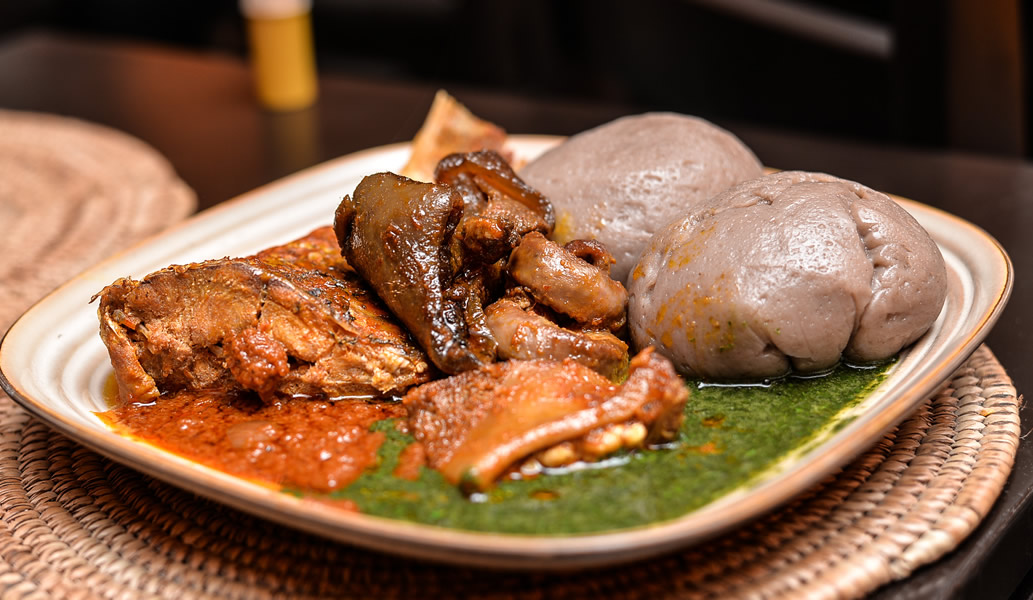 Amala or otherwise known as Elubo, is a Nigerian food that is made from either yam, cassava, or plantain flour. Originating from Western Africa, typically from the Yoruba tribe, amala is enjoyed during Eid and eaten with different vegetable dishes or spicy stews such as Efo Riro, Egusi, and Ogbono.
7. Saudi Arabia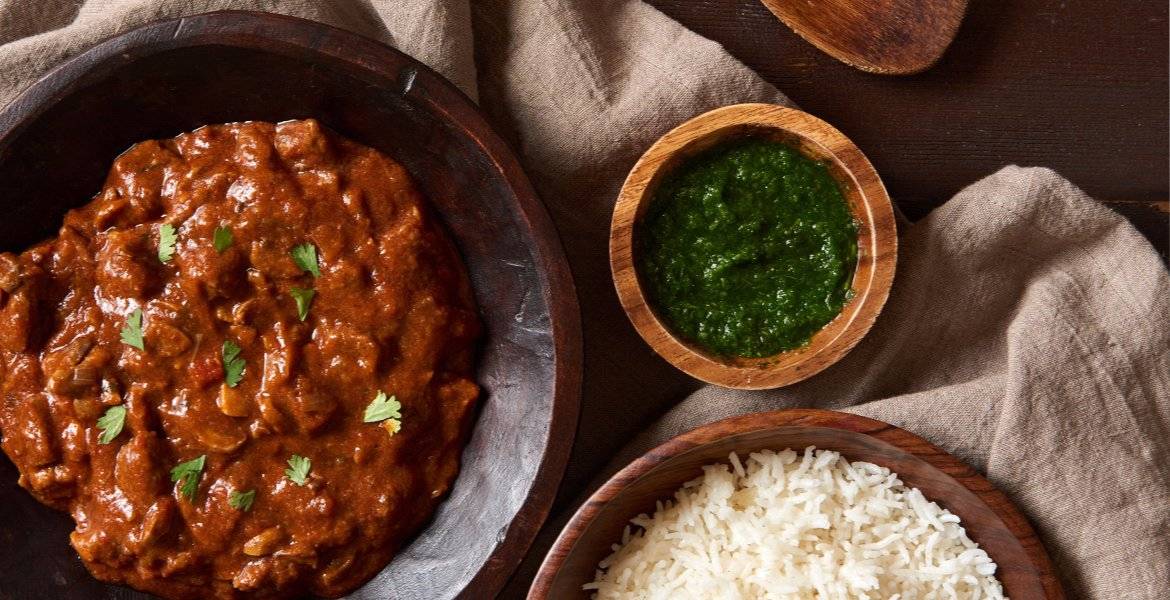 Among the kabsahs, machbous, and biryanis that will line the dining tables of Saudi Arabian families, you will also find an Eid favourite called Mugalgal: a meat and rice dish containing chopped lamb meat, fresh tomatoes, onions, and green peppers fried together with spices. Once the main meal is done, families and friends will relax with a wide variety of sweets and desserts such as Debyazah, which is a sweet dish made of fresh nuts, including almonds, pistachios and pine nuts, and dried fruits including figs, apricots, dates and raisins. There will also be Shereyya — sweetened noodles fried in vegetable oil and butter with the addition of sugar, cardamom or ground cinnamon.
8. Morocco
Chicken Bastilla is Morocco's famed and beloved chicken pie that is truly an effort of love, as it takes roughly around 3 hours to prepare and make. Delicious, savory, saffron chicken and an omelet stuffing is encased in a light and flaky warqa pastry shell, with a topping of fried almonds, orange flower water, and garnished with powdered sugar and cinnamon. This masterpiece is served along with different meat tajines, and sweet pastries during Eid gatherings.
9. India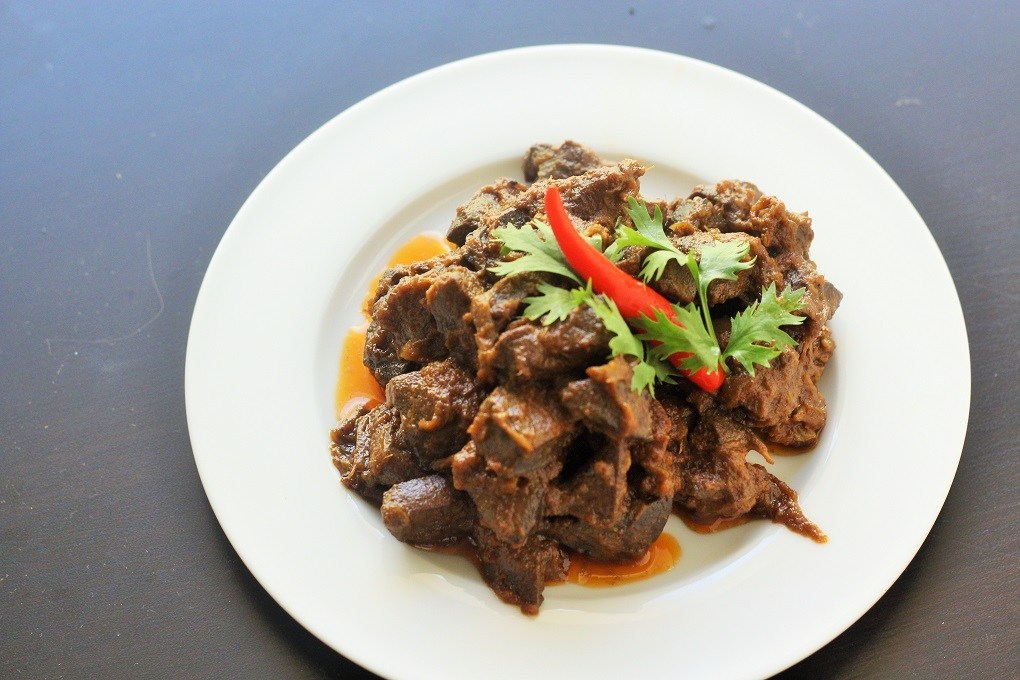 Depending on where you are in India, Eid meals will differ from state to state. The northern Muslims will cook Kaleji Masala, using either mutton or chicken liver, and it can be made with gravy or as a dry dish. Mutton liver is considered to be nutritional in aiding recovery from illnesses and also beneficial for those who live in higher altitudes. There is a variation to this where minced meat is used and the dish is then referred to Keema Kaleji.
10. Morocco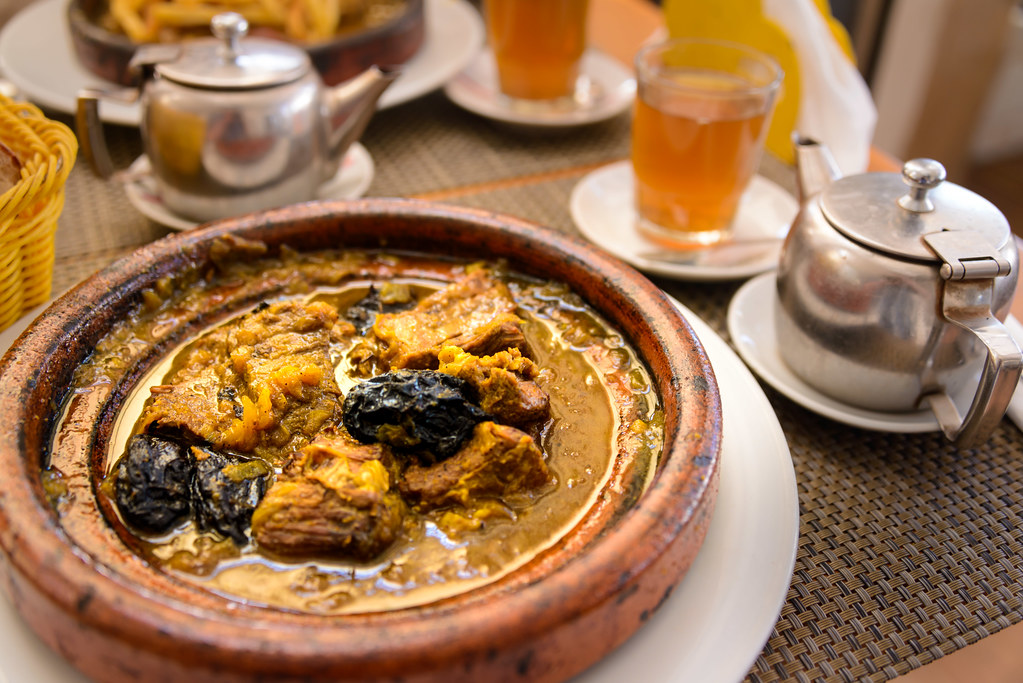 Moroccan families usually prepare a massive family style Tajine that can also involve the whole community! A Maghrebi dish named after the earthenware pot that its cooked in, Tajine dates back to Harun al-Rashid, a ruler of the Early Muslim conquests. The dish primarily famous among the nomadic Bedouin people of the Arabian Peninsula, who added dried fruits like dates, apricots and plums to give it its unique taste. It can be made in a variation of ways that also include meat, fresh herbs, spices, vegetables and cous cous.