The burger-loving community in KL are rather fastidious in what they would regard as great burgers, and it's no surprise as we have quite a number of "gourmet" outlets serving the "best buns and patties." Taking away the flashy signs and over-zealous marketing, most of the time, great-quality burgers are enjoyed in much quieter establishments that focus on value and taste. Of such places, there's Beatles & Buns in Desa Sri Hartamas that not only serves terrific burgers, their Beatles themed restaurant is appealing and unique.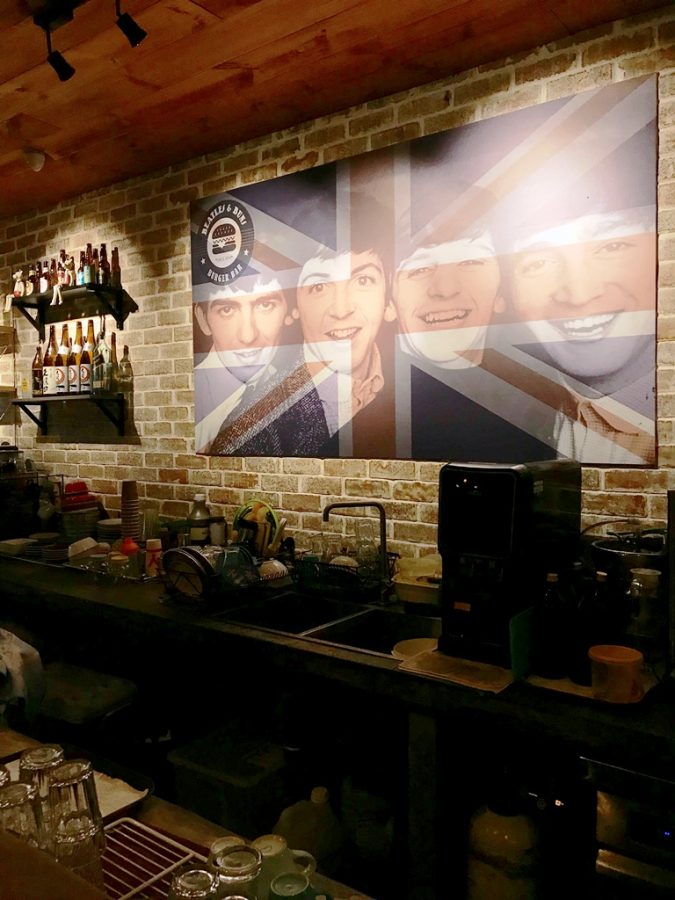 Having been revamped and refurbished not too long ago, Beatles & Buns used to be known as Buns, Burger Bar, but their pension for great food remains intact even with the change of branding. Although management of the restaurant has changed hands, the menu still consists of burger patties made from free-range grass-fed Australian beef which are freshly ground daily, delicious pastas, diner-style appetisers, salads, and an almost all-day brunch menu.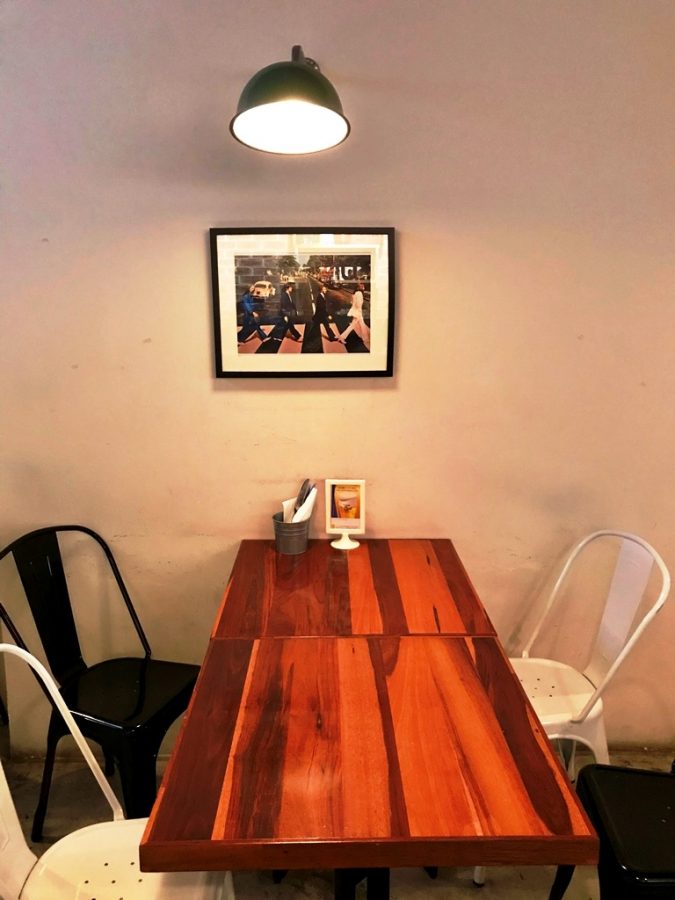 We went on a quiet Wednesday evening before the dinner crowd just so we wouldn't have problems with parking. Desa Sri Hartamas caters to quite a big expat clientele with many of them being Japanese. Taking that into consideration, Beatles & Buns carries well-known Japanese Suntory beers and whisky, which comes in affordable promotional prices during happy hours from 4:30pm – 8pm. They've got sake and sochu selections too, as well as red and white wines.
After speaking with their delightful manager Coarlly, we decided on starting with the Grilled Salmon Salad (RM18.50). I picked this as I really do enjoy Japanese roasted sesame dressing, and the grilled salmon was quite faultless especially with that yummy crispy skin, all on top of a bed of arugula, mixed greens, and daikon.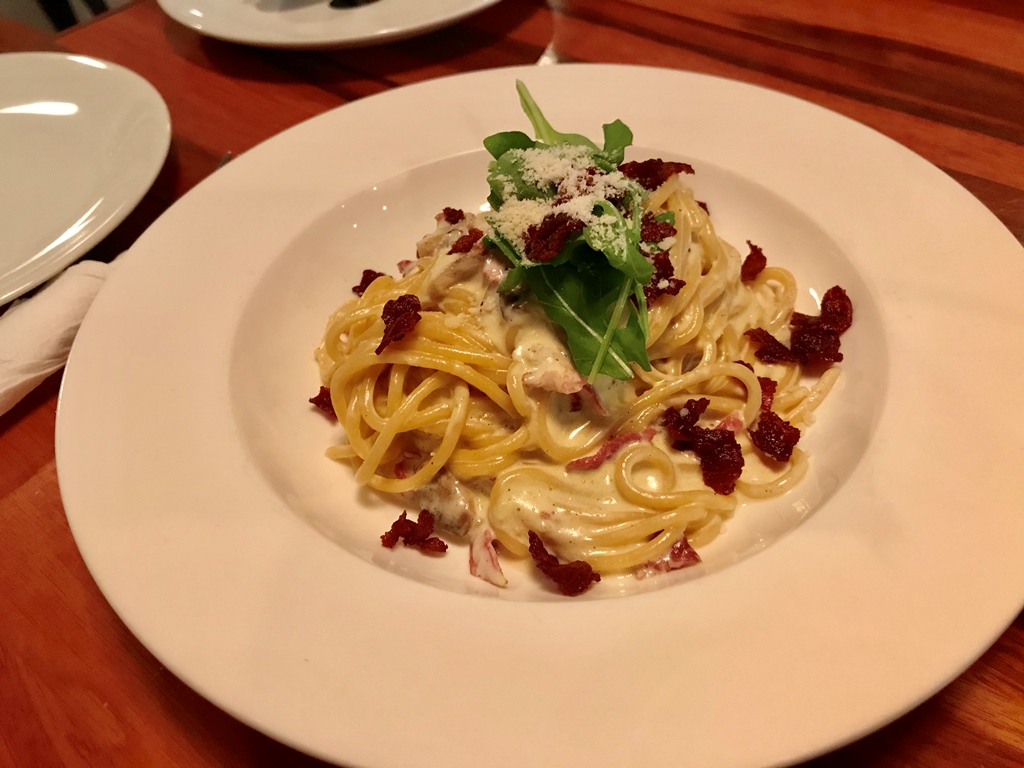 We then tried on of the pastas–the Honey Bacon Spaghetti Carbonara (RM20) that came with toppings of arugula, Parmesan shavings, and honey bacon bits. Thick, creamy, and luscious, it's a great plate to share if you also want to get in on some burger action without getting too full.
After finding out what their most popular burgers were, we went with The Bull (RM25), and the Classic Beef (RM19.80).
Their homemade beef patties are cooked medium well, but of course you can have them alter the done-ness to your liking. All burgers here come with unprocessed cheddar cheese which is a great plus, that also sets them apart from the more generic burger joints. Take note that they do vegetarian options too! The Bull came with grilled beef bacon, fried onion rings, and BBQ sauce. Because of the sweetness of the BBQ sauce, we chose russet potato fries with this. This particular burger is one of the restaurants best-sellers, and it wasn't hard to see why. Big and hearty, it's very American-ness is most definitely enjoyed by those not shy with going to town on a burger like this.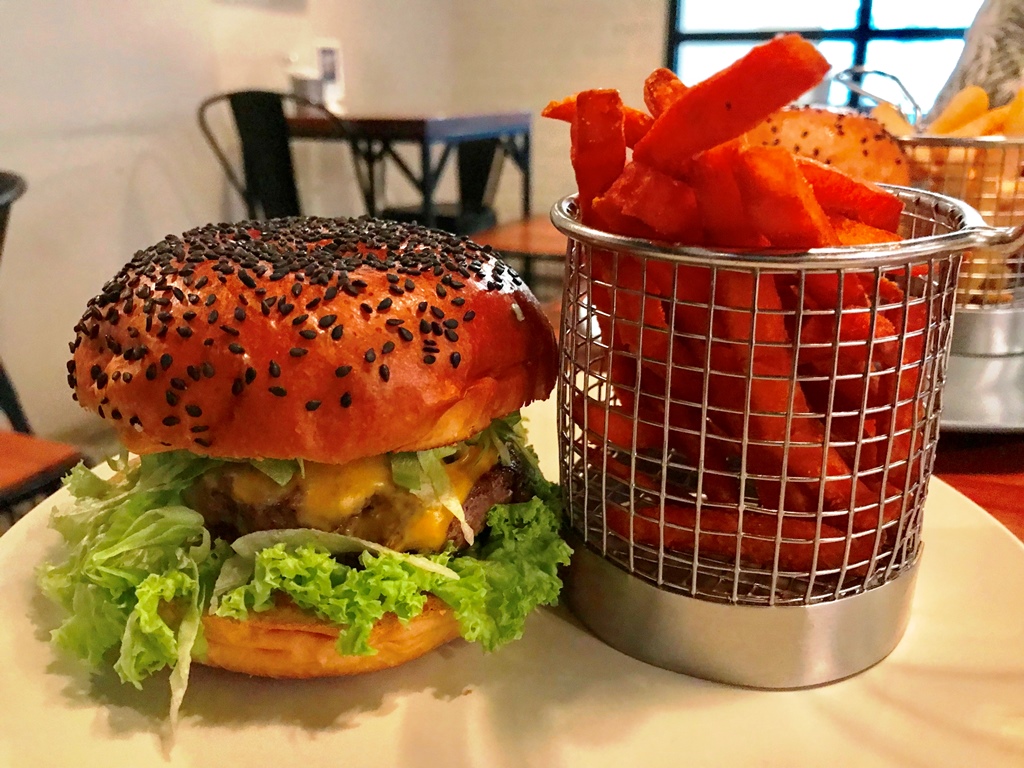 My favourite was undoubtedly, the Classic Beef. It's a no-nonsense, no frills burger with the exception of balsamic onions, that would put a smile on anyone's face. Crunchy lettuce, patty, cheese, onions, and chipotle mayo–it's what burger dreams are made of. I upgraded this one with sweet potato fries and it was a complete winner. By the way, I took home my sweet potato fries as I couldn't finish my portion, nor did I want to waste them, and they were still pretty tasty the next day after being the the fridge all night!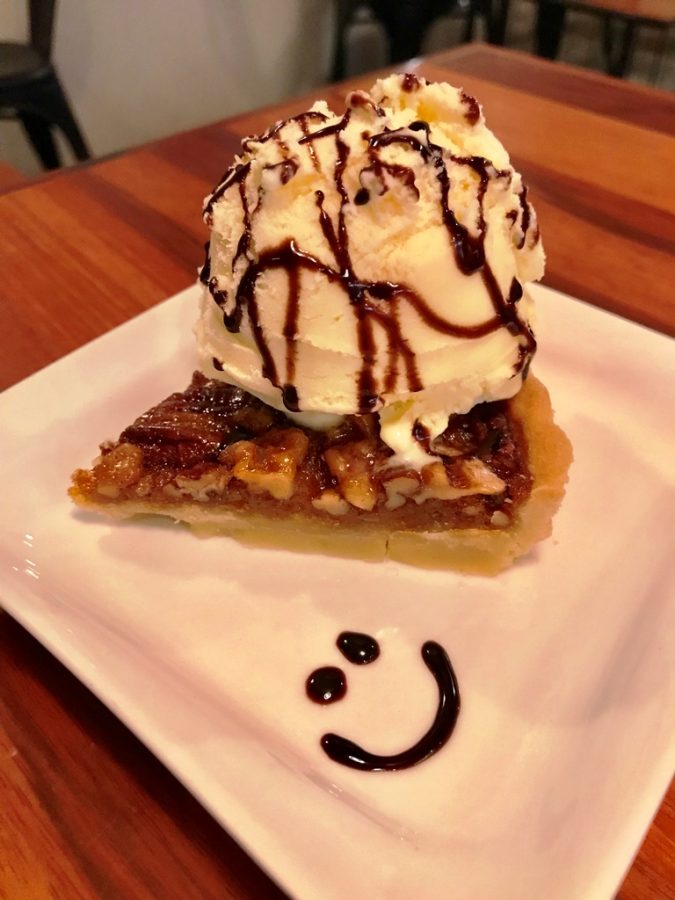 Coarlly convinced us to split a dessert telling us we couldn't leave without trying their Pecan and Walnut Pie, and I'm happy to say, she was on the money with that one too. I love pie, and they serve theirs with a very generous helping of vanilla ice cream and chocolate sauce that completely made our night. Slowly relishing our dessert and listening to Beatles songs made a regular Wednesday feel like a weekend.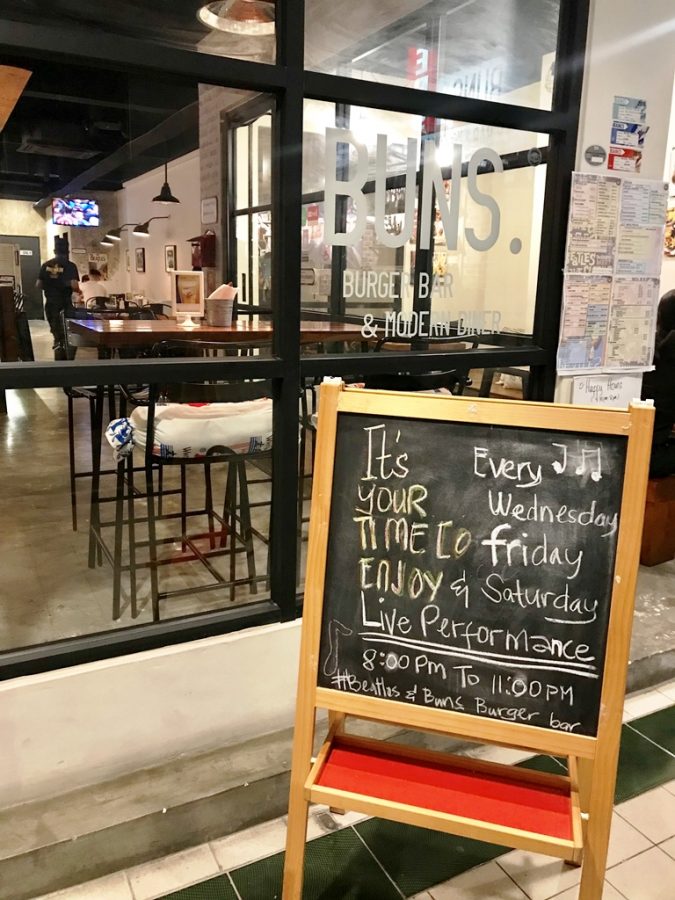 The restaurant also has a live band on Wednesday, Friday, and Saturday nights.
Location and details
Address: Beatles & Buns
48, Jalan 27/70a,
Desa Sri Hartamas,
50480 Wilayah Persekutuan
Kuala Lumpur
Tel: +603 6211 8895
Hours: Wednesday, Friday, and Saturday 12pm – 12am
Sunday, Monday, and Thursday 12pm – 10pm
Closed on Tuesdays
Find Beatles & Buns of Facebook and IG.