Banana Leaf Restaurants to Try in KL and Selangor
Banana leaf rice or #BLR on social media, is a go-to comfort food for many. Although there can be unwanted repercussions from eating this too often and in between working hours (getting super sleepy after, for instance), we usually agree that it's worth it. The deliciousness and satisfaction from savouring a plethora of Indian vegetable dishes, curries, and meat dishes washed down with a cold limau ais brings happiness. And at the end of the day, we all just want to be happy, right? Here's a list of restaurants that serve banana leaf rice, ranging from Bukit Gasing all the way to Brickfields.
Acha's Curry House, Bukit Gasing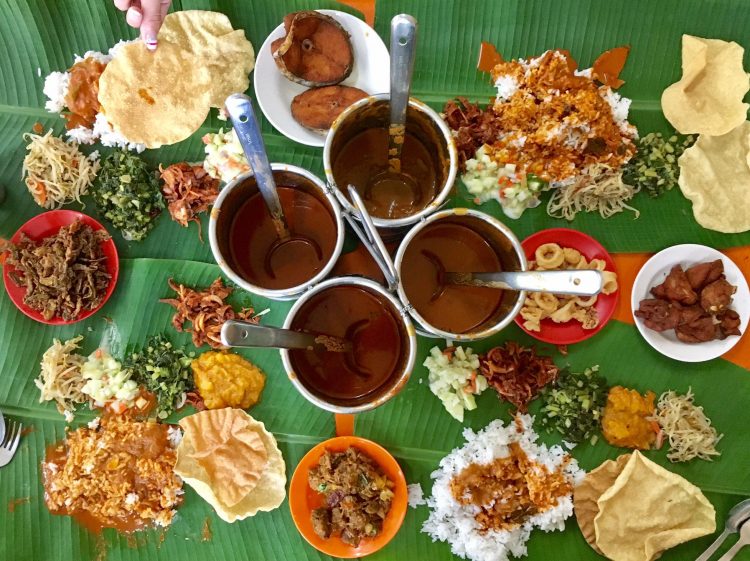 Pictures can convey a thousand words, as this one does. You get a preview of what to expect – real banana leaves, pappadom, rice, curries, base vegetable dishes, and additional meat choices. Based on a few comments and reviews, it seems like the ikan bilis sambal and salted fish curry there is a must try.
Address: Acha's Curry House, 271, Jalan 5/51, Bukit Gasing, 46000 Petaling Jaya, Selangor
Website: Acha's Curry House Facebook location tag
Bala's Banana Leaf, Bangsar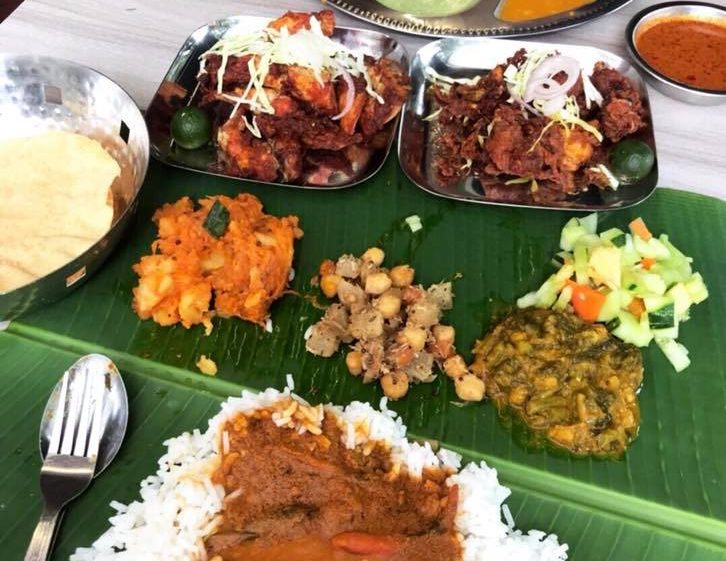 Bala's Banana Leaf is in Lucky Garden, Bangsar, and is a nice option to have when looking for food in the area. Based on reviews, the prices here are a little on the high side (as most restaurants in Bangsar are), but the food is delicious. The service is also excellent and you won't need to keep asking for refills or extras as the friendly waiters are always on standby. Beware tough, parking in Lucky Garden is tricky, and the parking officers are (rightfully) ruthless clampers. If you were considering double parking or taking an illegal spot, think thrice.
Address: Bala's Banana Leaf, 21, Lorong Ara Kiri 1, Lucky Garden, 59100 Kuala Lumpur
Website: Bala's Banana Leaf Facebook location tag
Sri Ganapathi Mess, near PJ Old Town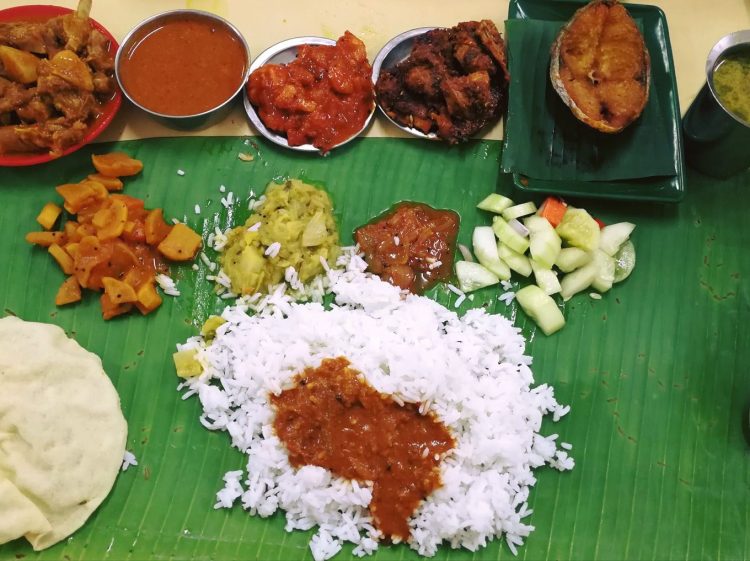 When asking around for banana leaf rice recommendations, this place frequently popped up. There are mixed reviews about Sri Ganapathi Mess – some claim that the prices are not proportional to the serving size. However others seem to enjoy the food and dining experience there.
Address: Sri Ganapathi Mess, 47, Jalan 1/10, Seksyen 1, 46000 Petaling Jaya, Selangor
Website: Sri Ganapathi Mess' Facebook location tag
Sri Paandi Restaurant, Brickfields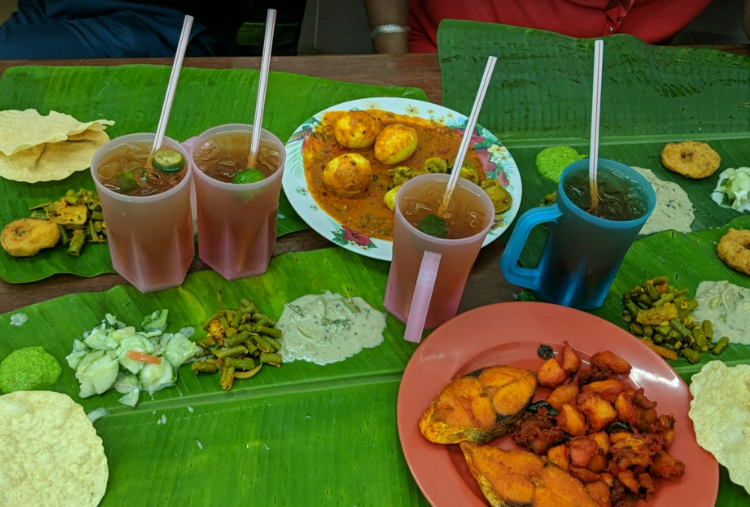 Located along the busy main road of Brickfields, parking options include the roadside, Nu Sentral, or any of the other office buildings in the area. Reviewers seem to think the price is relative to what you get, with the additional meats being a little pricey, as usual.
Address: Sri Paandi Restaurant, No. 254, Jalan Tun Sambanthan, Brickfields, 50470 Kuala Lumpur
Website: Sri Paandi Restaurant
Aunty Manju's Banana Leaf Restaurant, TTDI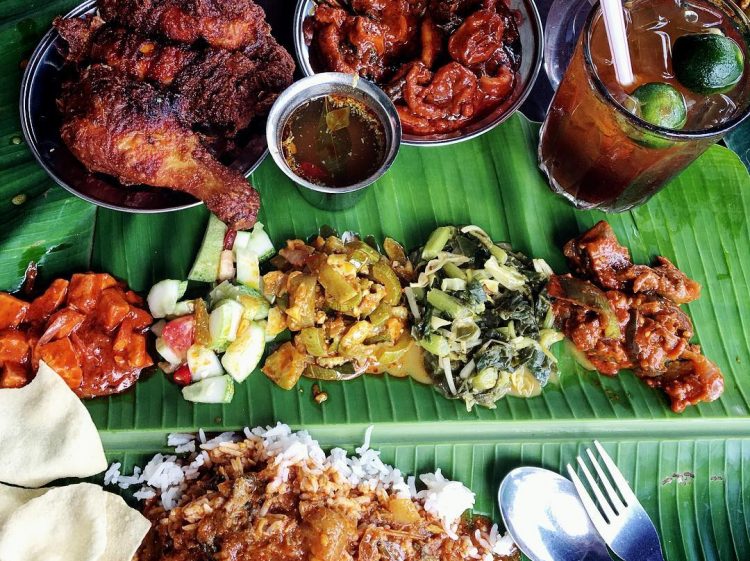 Ask anybody who loves banana leaf and they're sure to have tried Aunty Manju's offerings. The restaurant is a corner lot along one of TTDI's food streets, so parking can be a challenge. Guests get to see the chefs in action through the glass large glass windows of the kitchen, which is at the dining area. As usual, each banana leaf diner will be serve a standard 'base' of rice, curry sauces, and vegetables. Additional dishes feature the usual suspects – various meats and fish, fried squid, and a selection of curries. Aunty Manju's is known to be pricey.
Address: Aunty Manju's, 18, Jalan Tun Mohd Fuad 1, Taman Tun Dr Ismail, 60000 Kuala Lumpur
Website: Aunty Manju's Restaurant
Fierce Curry House, Bangsar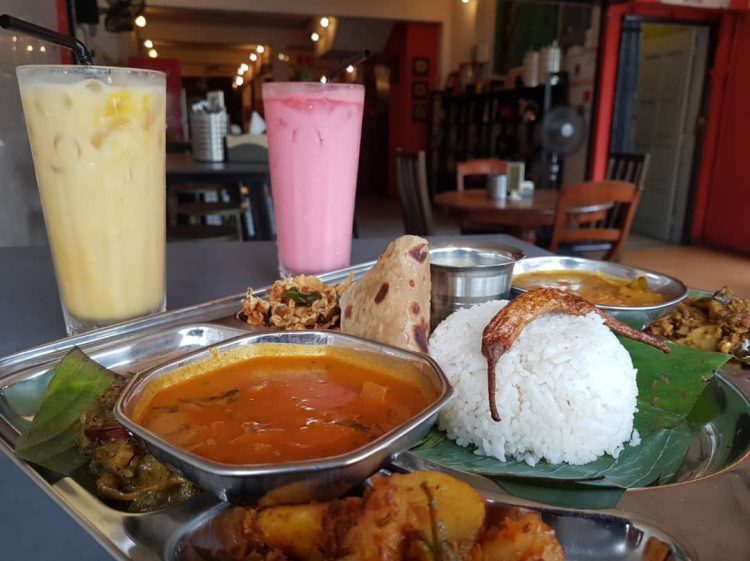 Another famous spot for banana leaf rice is Fierce Curry House. This joint is along the same row as Dr.Inc, so parking can also be a challenge. If going during peak hours, it's advisable to use a ride-hailing service, or carpool at least. While banana leaf rice is available here, they've also created a new and exciting dish – Lobster biryani. For a healthier option, pictured above is their Thali priced at RM13. It is a vegetarian rice set that comprises white rice or chapati, five types of vegetables, dhal, vegetable curry, rasam, pappadom, salted fried chili, and kesari for dessert.
Address: Fierce Curry House, 16, Jalan Kemuja, 59000 Bangsar, Kuala Lumpur
Website: Fierce Curry House
Sahana Banana Leaf, Bukit Damansara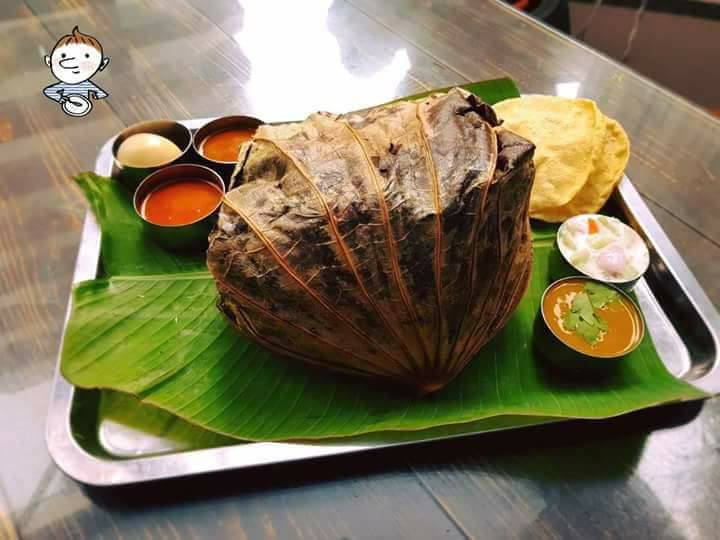 Besides the restaurant's obvious focus, a star dish to try is their Chicken biryani wrapped in a lotus leaf. Food at restaurants in the area are generally a little pricey, but this looks special enough to warrant a try.
Address: Sahana Banana Leaf, Jalan Dungun, Bukit Damansara, 50490 Kuala Lumpur
Website: Sahana Banana Leaf
Parrthi's Banana Leaf, Jalan Ipoh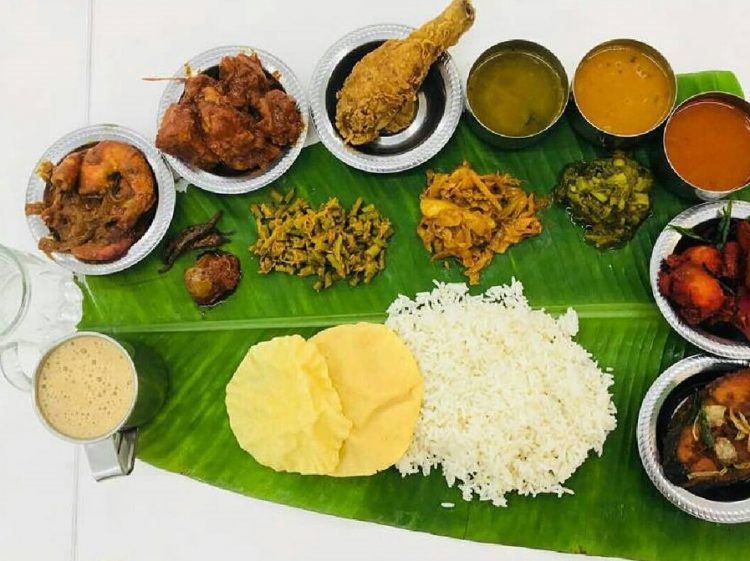 Reviews of this place mention their fried chicken and fish curry repeatedly. If visiting for the first time, perhaps it might be a good idea to heed their advice. Overall, it sounds like the service and cleanliness are plus factors too.
Address: Parrthi's Banana Leaf, 24, Jalan Batu Ambar, Taman Kok Lian, 51200 Kuala Lumpur
Website: Parrthi's Banana Leaf
KK Banana Leaf, TTDI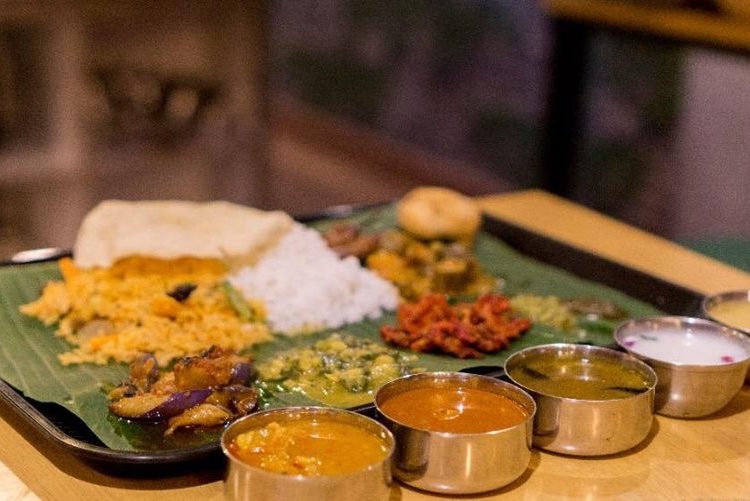 Another option for TTDI residents or frequent visitors is KK Banana Leaf. This new restaurant is already making waves in the area. Reviews focus on how the food tastes like home-cooked goodness, so that's something to look forward to.
Address: KK Banana Leaf, 165A, Jalan Aminuddin Baki, Taman Tun Dr Ismail, 60000 Kuala Lumpur
Website: KK Banana Leaf