Bali & Spice at Da:men USJ, Subang Jaya: Restaurant review
This review is brought to you in part by Bali & Spice.
Bali & Spice is wrapped in warm smiles, courtesy of the cheerful service team and the black-and-white portraits of Balinese residents that were taken specially for this restaurant. It's no surprise that this is becoming one of the Da:men mall's busiest eateries, with the sight, sound and scent of grilling from an open kitchen setting the scene for a fun feast of Balinese flavours.
Signature platters
Head here hungry: Bali & Spice's signature platters prove heartier than predicted, each a cornucopia of potently marinated meat or seafood, complemented by possibilities that range from nasi kuning (turmeric rice) to seasoned fried potatoes, tempeh-and-bean salads to anchovy crackers, plus flavour-packed, fiery condiments like sambal matah and sambal terasi.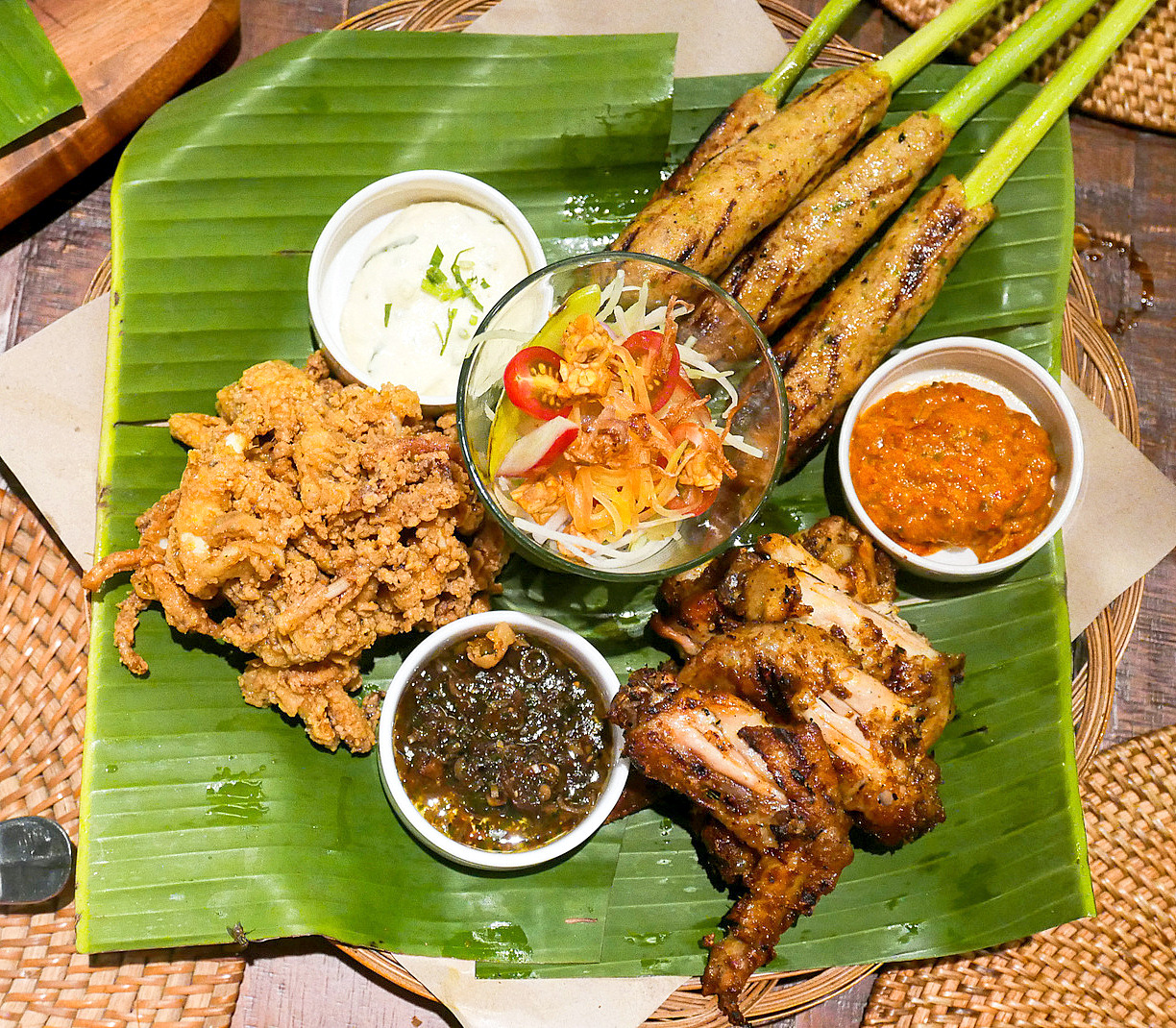 One introduction to this venue could be the Bali Trio (RM49; ideal for sharing), which includes sate lilit (minced chicken and seafood skewers) on lemongrass stalks, cumi-cumi goreng (deep-fried squid) and sayap panggang (grilled chicken wings), partnered with sambal and coriander mayo.
Savoury Balinese delights
We enjoyed everything we sampled – iga sampi bakar (RM43; char-broiled beef ribs with coconut and palm sugar, teamed with tamarind peanut sauce), kambing bumbu (RM33; stir-fried minced lamb with chilli and spices) and siap mepanggang (RM31; half a char-broiled chicken with spicy coconut sauce), rich and robust, in huge portions.
Some of these offerings may seem familiar: Bali & Spice is helmed by the experienced team that runs the Ole-Ole Bali family of restaurants.
Other dishes, desserts and drinks also convey memorable dynamics – thumbs up for the tipat cantuk (RM19), a warm vegetable salad with delectable dimensions, assembling grilled chicken with deep-fried tofu, rice cakes and hard-boiled eggs, a pleasure when mixed together with Bali & Spice's tamarind peanut dressing.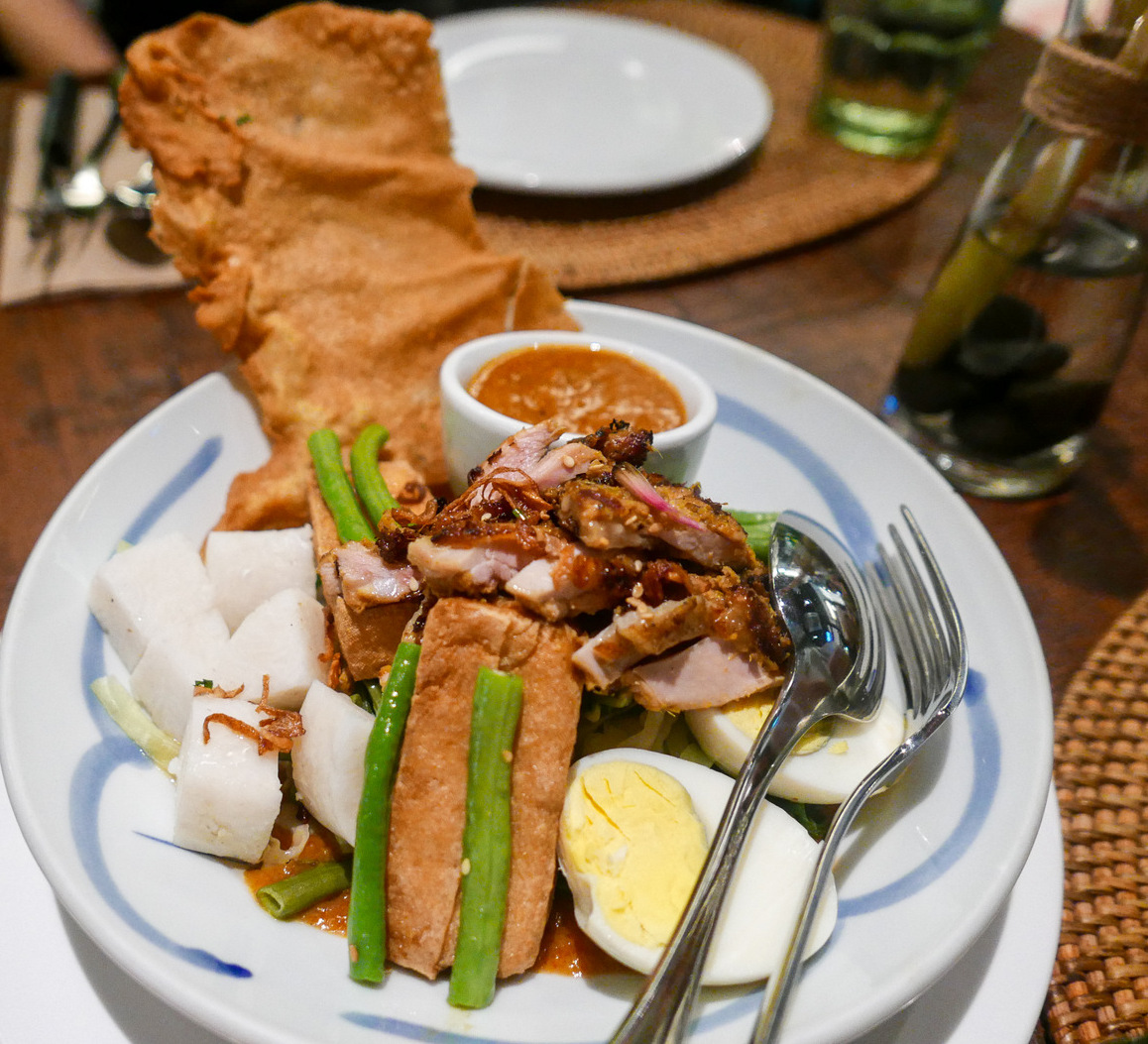 For customers who love fusion recipes, check out the Balinese aglio olio, an addictive indulgence of sauteed pasta flavoured with sambal matah, diced tomatoes, fried shallots and lime, tossed with a choice of grilled prawns, fish and squid (RM35), sauteed lamb (RM29) or grilled chicken (RM27).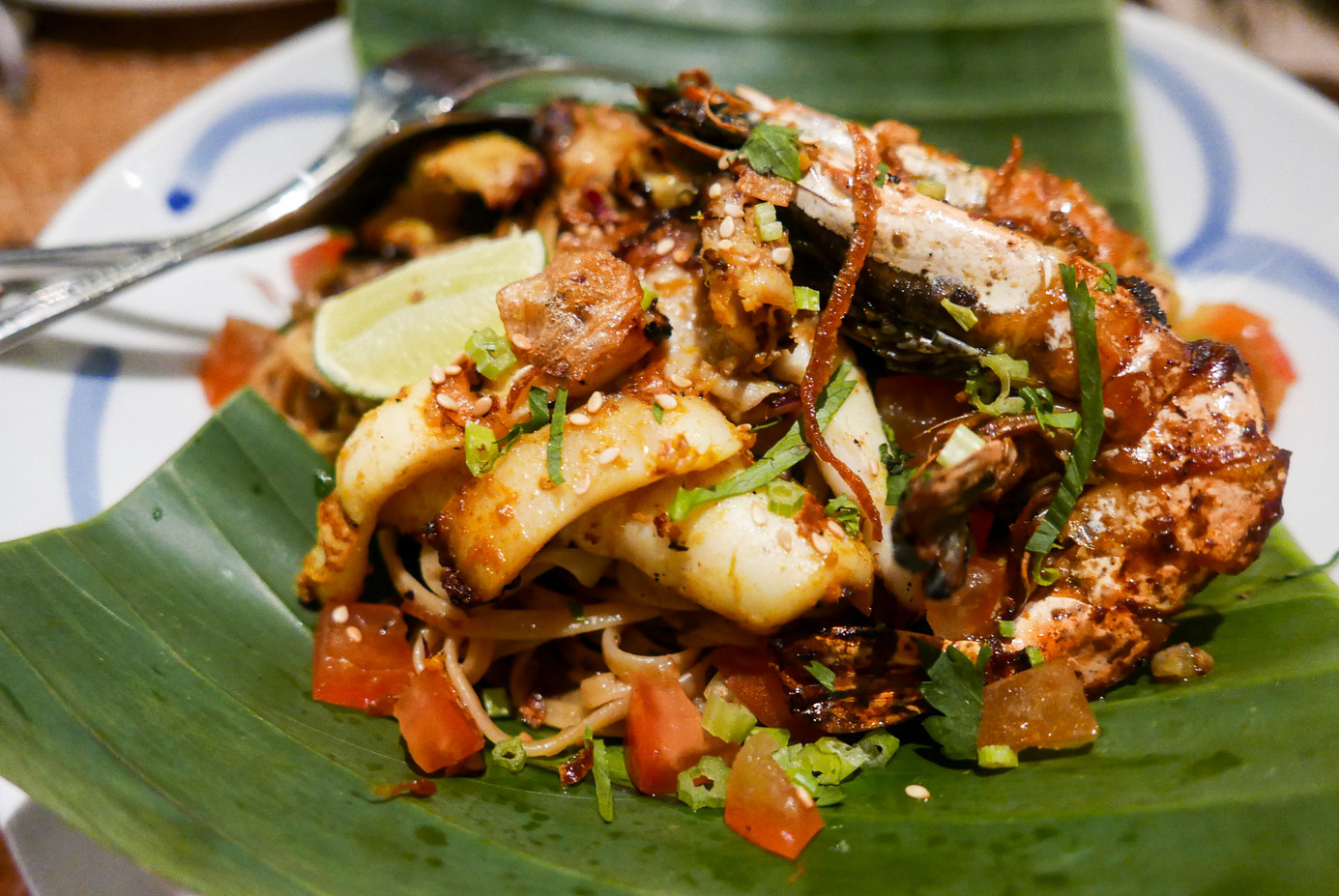 Desserts and drinks you can't skip
Don't skip dessert – both the Pisang Bakar (RM13; grilled caramelised banana with premium vanilla ice cream, sweet shredded coconut and peanut candy toppings) and Es Campur (RM15; an ice-blended ensemble with sago, jackfruit, banana, honeydew, watermelon & shredded coconut) are lip-smacking enough to merit their significant calories.
Wash down with the avocado-endowed kopi apokat (RM15), a cinnamon-tinged, froth-layered espresso (RM15), chilli-mango soda mocktail (RM13) and creamy pulut hitam blend of coconut milk with palm sugar and black glutinous rice (RM12).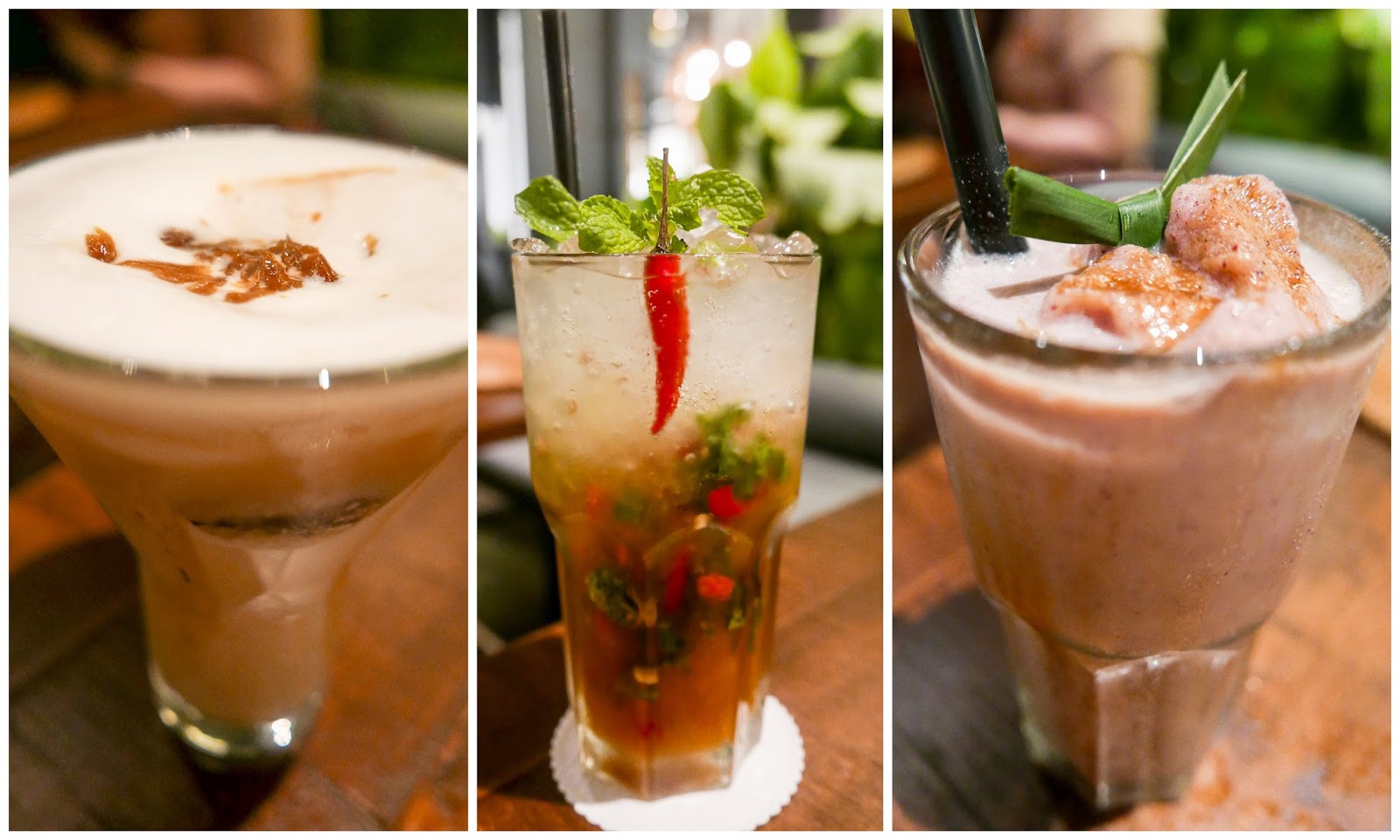 Many thanks to the Bali & Spice team for having us here.
Location & Details
Bali & Spice by Ole-Ole Bali
LG-17, Lower Ground Floor, Da:men USJ 1, Subang Jaya, Selangor.
Daily, 11am-10pm.
Tel: 03-8011-8752