Bakar at Bangsar: Restaurant review
Upon entering Bakar restaurant, which means "burn" in Malay, I see an open kitchen on my left where food is prepared in plain sight. The remaining rectangular area features part counter seating and part high tables and chairs. "Burn, Baby, Burn" in white neon adorns the upper section of one wall, and industrial pendant lights cast glaring circles on the high tables. A waiter in barely intelligible English tells that the kitchen will only open in ten minutes' time and hands me an in-house magazine and a small menu for lunch.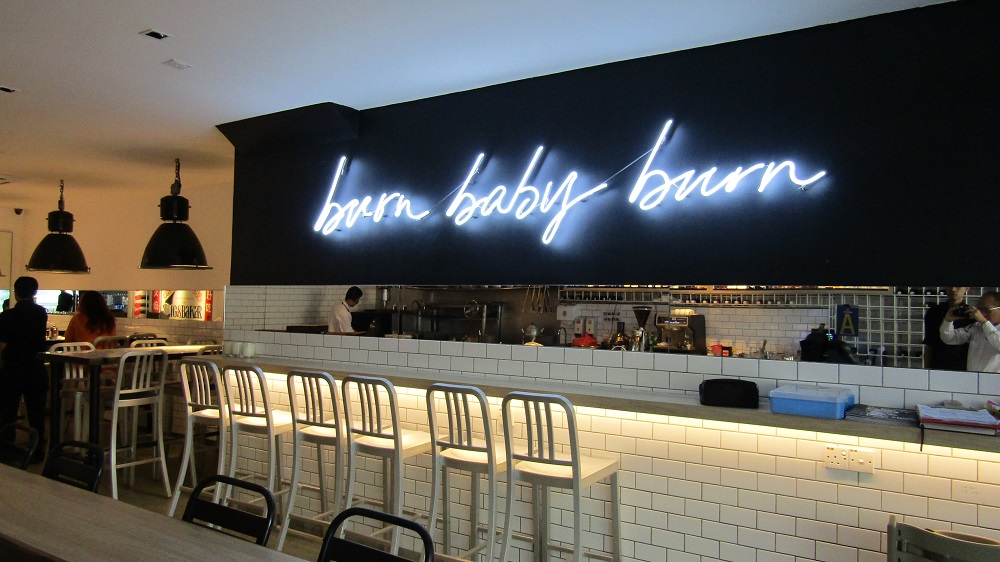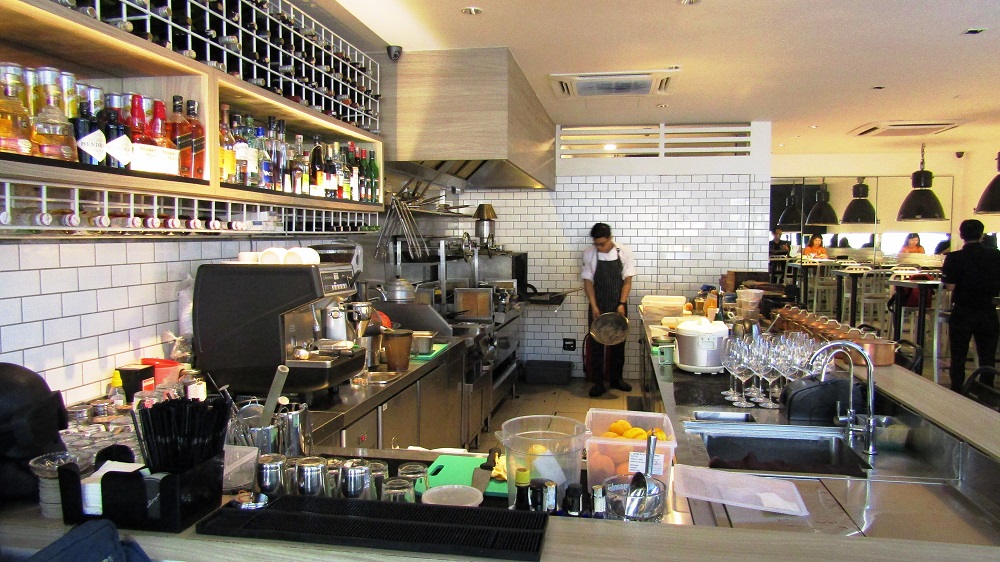 Dry aged sirloin
The simplistic design of the menu sans photos does not do justice to the short but interesting list of dishes, but it is in sync with the restaurant's minimalist décor though. Among the most expensive fare are "dry aged bone in sirloin" (RM228) and "suckling lamb shoulder" (RM268). The drinks menu is pretty standard and is nothing to rave about.
Duck leg bun
My duck leg bun (RM35) looks mouth-watering as its upper half is tilting against a succulent piece of meat. The pickled cucumber provides a refreshing and crisp counterpoint to the grilled meat, and a smidgen of savoury-spicy gochujang imparts a zesty thrill to the grill-toasted bun.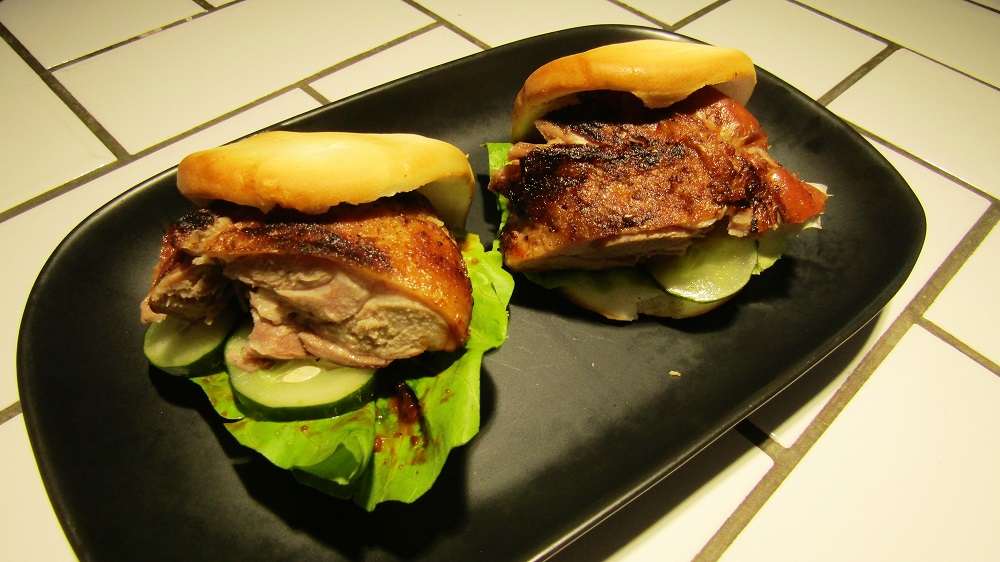 Grilled stingray
The grilled ikan pari (stingray) (RM45) comes with winged bean salad, lime and sauce. One look at the speckled stingray and the composition of the salad indicates that the chef knows his technical stuff, and that this is not hawker-ikan-bakar-standard fare.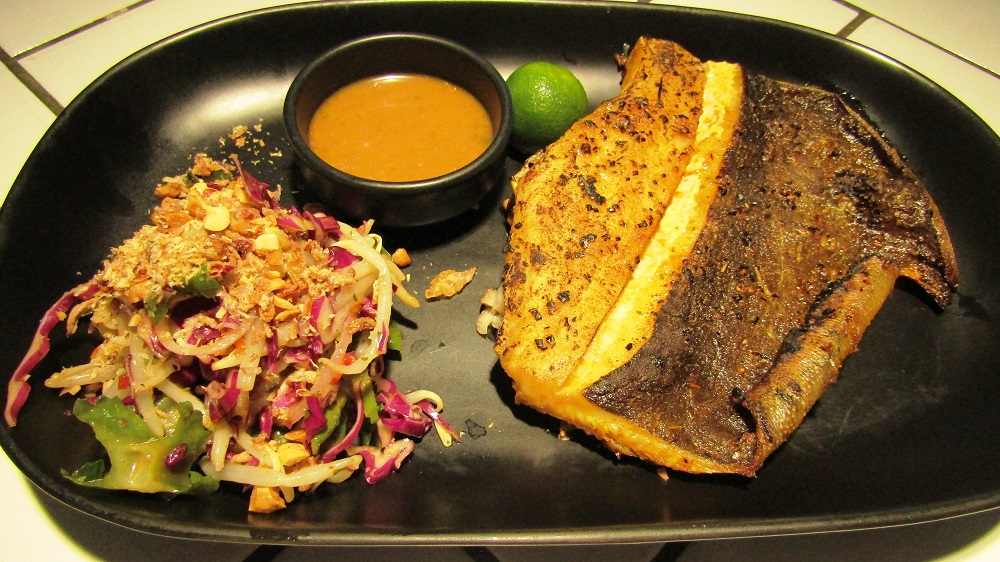 My first mouthful of the salad reminds of Kelantan's nasi ulam but the grounded nuts bring the flavours to a new level. Next, I squeeze lime on the stingray and sink my teeth into it. Drat! The stingray meat is past its prime, and whatever marinade that was used during grilling fails to support it. Given fresher stingray, this dish will certainly be a thrill-on-grill.
Lamb shoulder
Chargrilled lamb shoulder (RM35) is served with flatbread and chive yoghurt. I am pleasantly surprised that the lamb slices are nearly as soft as marshmallows! Of course, the combo of slight sourish and fresh oniony flavours delivered by the chive yogurt is always a welcome to the bland flatbread.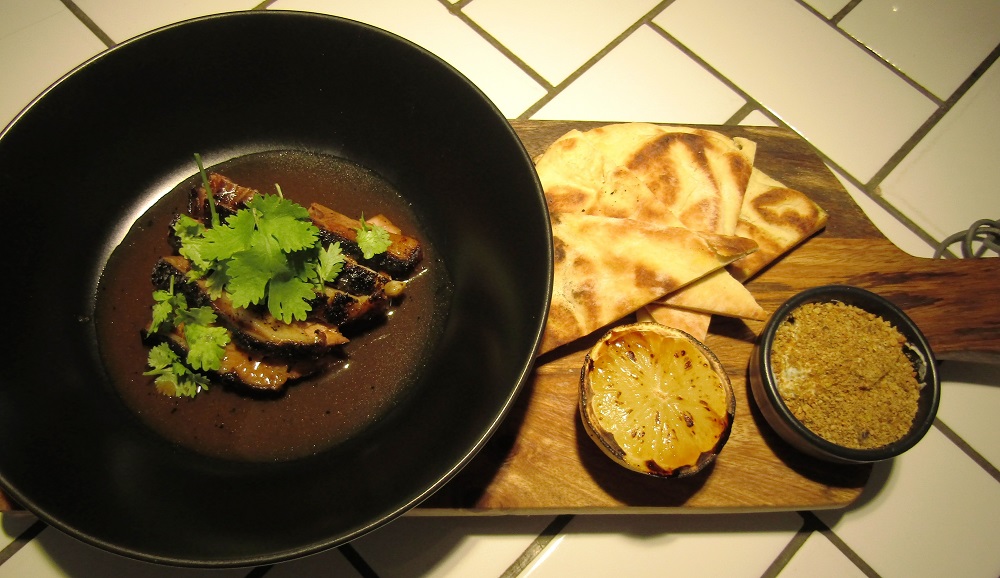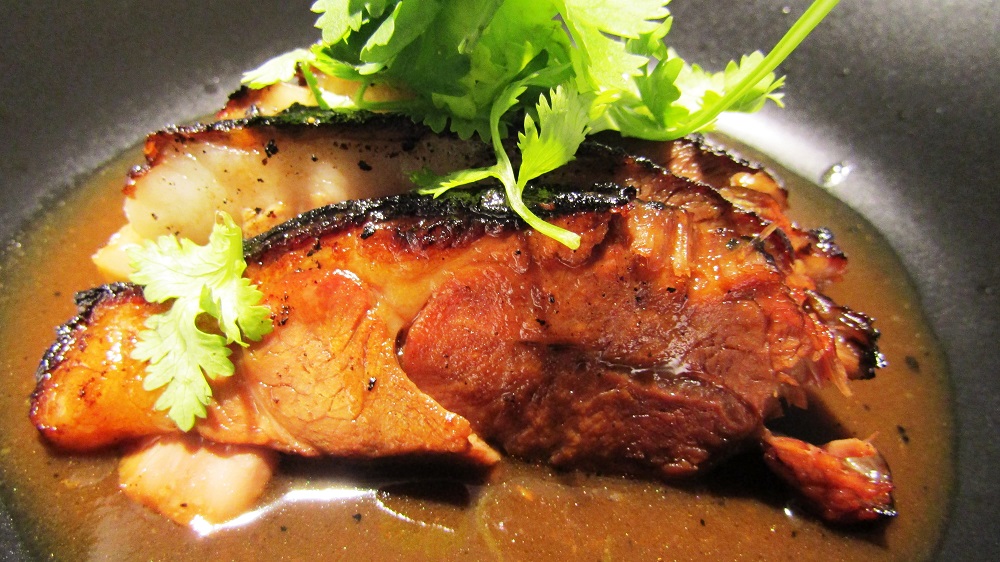 Verdict: Though Bakar may unwittingly trip and fall once in a while but when the going is good, it can churn out top-notch fare. Its dinner menu which is more extensive should be worth exploring.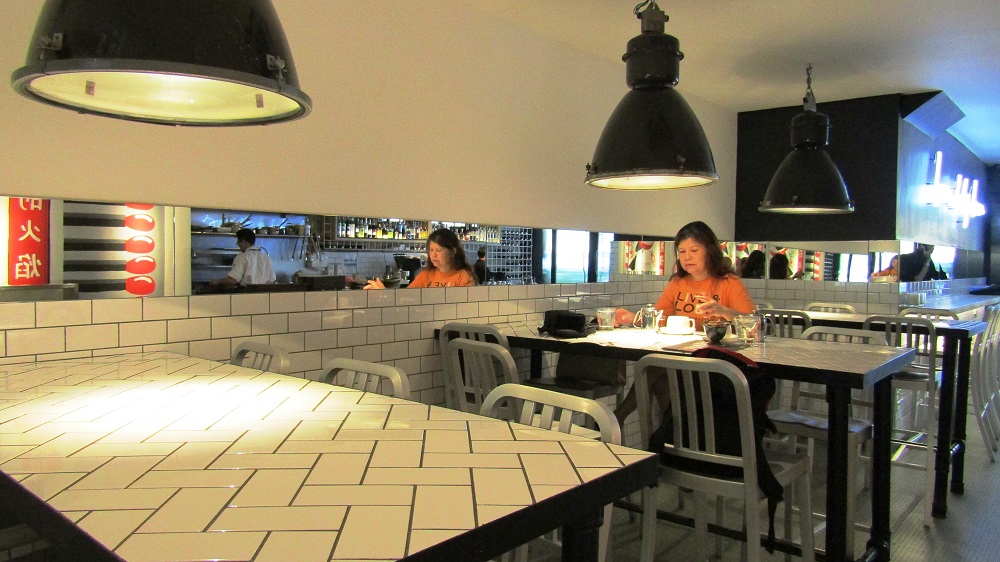 Location & Details
Bakar
No. 11B, Lorong Kurau, Taman Weng Hock, Bangsar, Kuala Lumpur
Open for lunch (12pm – 3pm) and dinner (6pm – 12am) on Tuesdays to Sundays. Closed on Mondays.
Tel: +603 2280 0073