Baan Kanom Jeen at Empire Damansara: Restaurant review
A welcome new entry into the Klang Valley's Thai food landscape, Baan Kanom Jeen is dedicated to one of our favourite Thai recipes – founder Suphasan Boonratana hopes to bring wider recognition in Malaysia for kanom jeen, an addictive ensemble of thin boiled rice noodles partnered with a plethora of curries, gravies and sauces.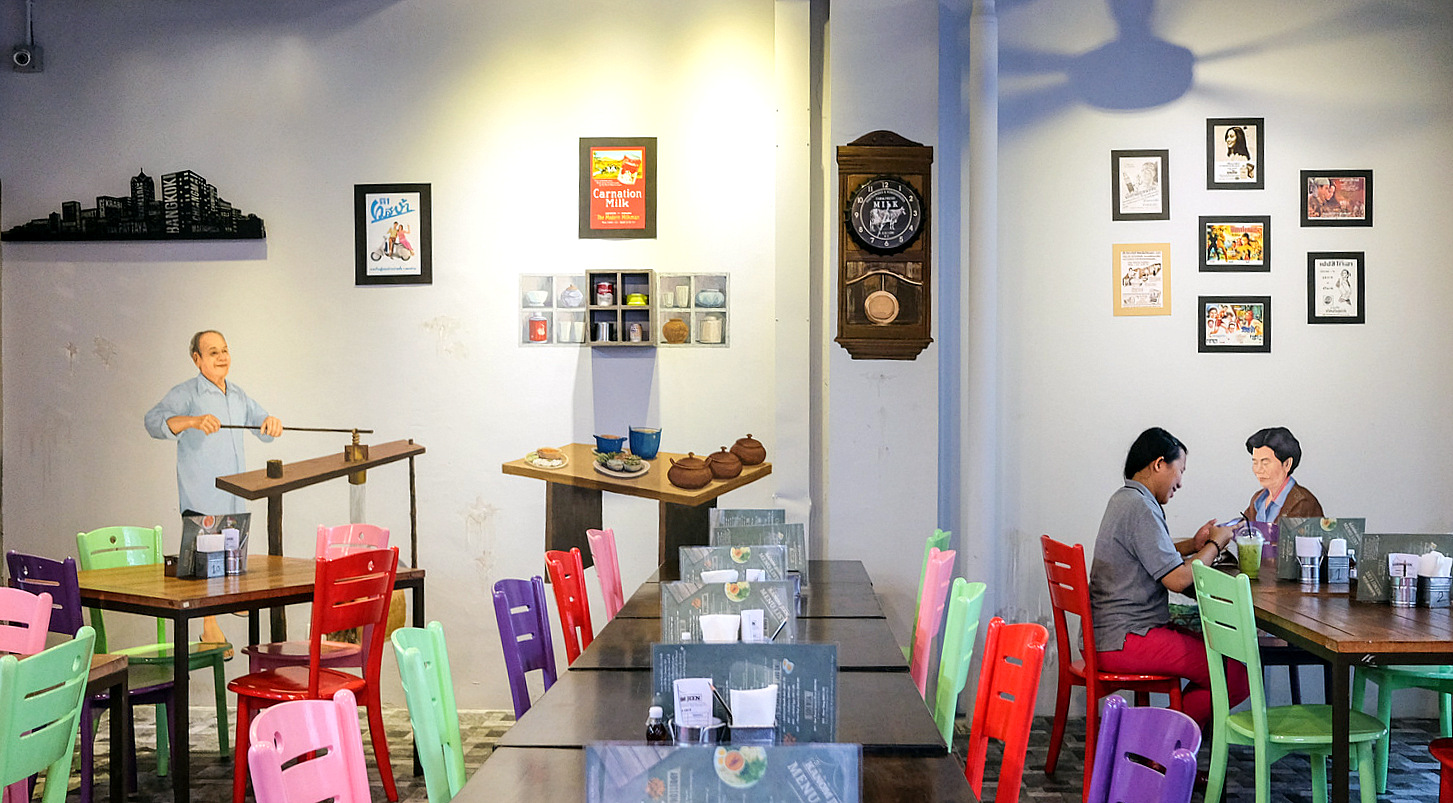 For the ideal experience, order the hearty Kanom Jeen Set, more than sufficient for two customers, comprising 12 slurp-worthy noodle balls with four sauces, boiled eggs, crunchy anchovies and a crisp, fresh assortment of leafy herbs and vegetables (RM39.90).
The secret of the set's success ultimately rests in the sauces – a classic green curry with tender chunks of chicken, a southern Thai yellow sauce that's creamy and extra-spicy, a namya pla fish sauce that's deliciously textured and savoury, and a namphrik sauce that's a certain crowd-pleaser with its sweetish blend of nuts and minced prawns. It's fun to experiment with each sauce, mixing and matching to yield different dynamics of flavour – we prefer the namya pla and namphrik sauces the best.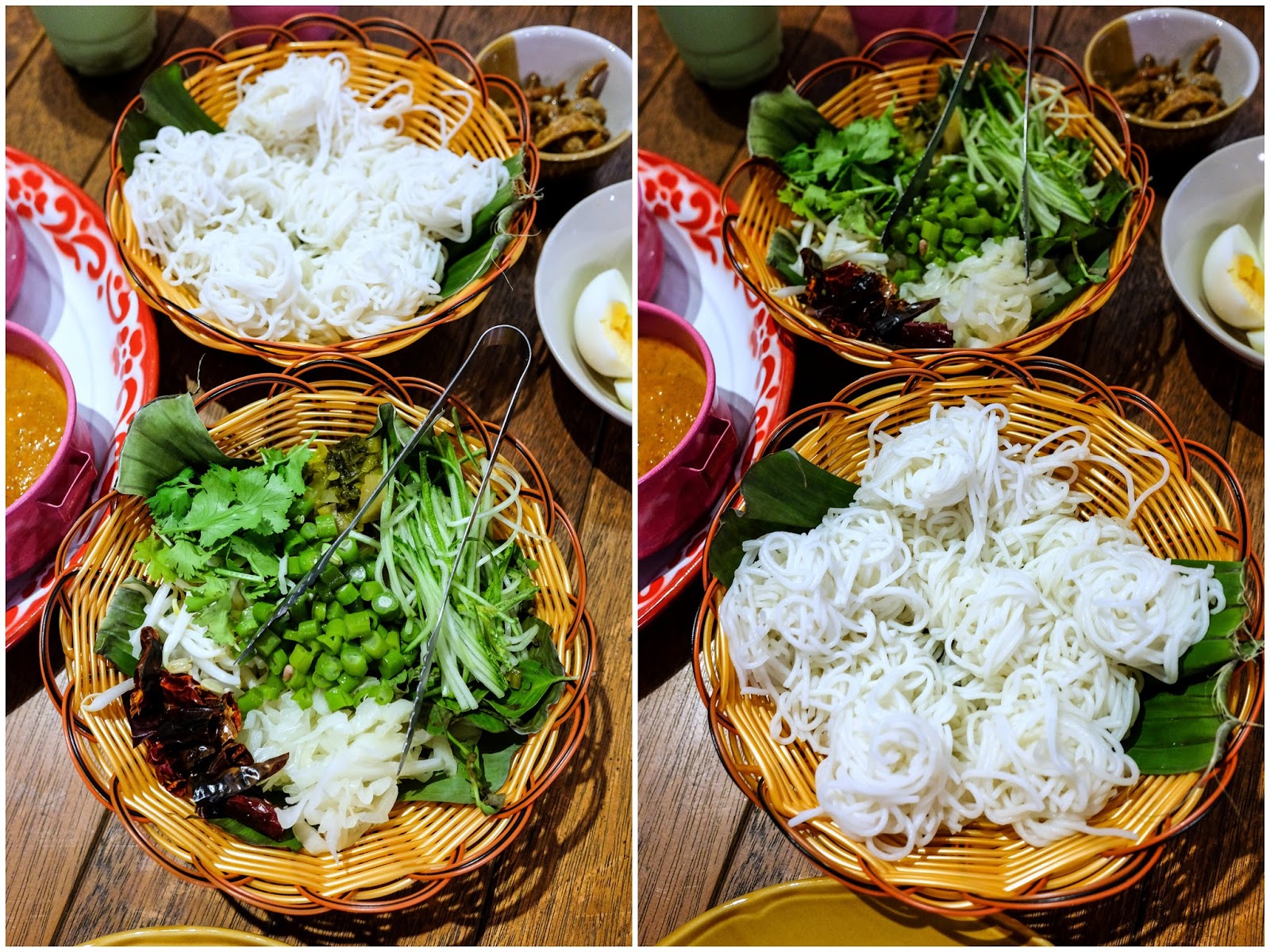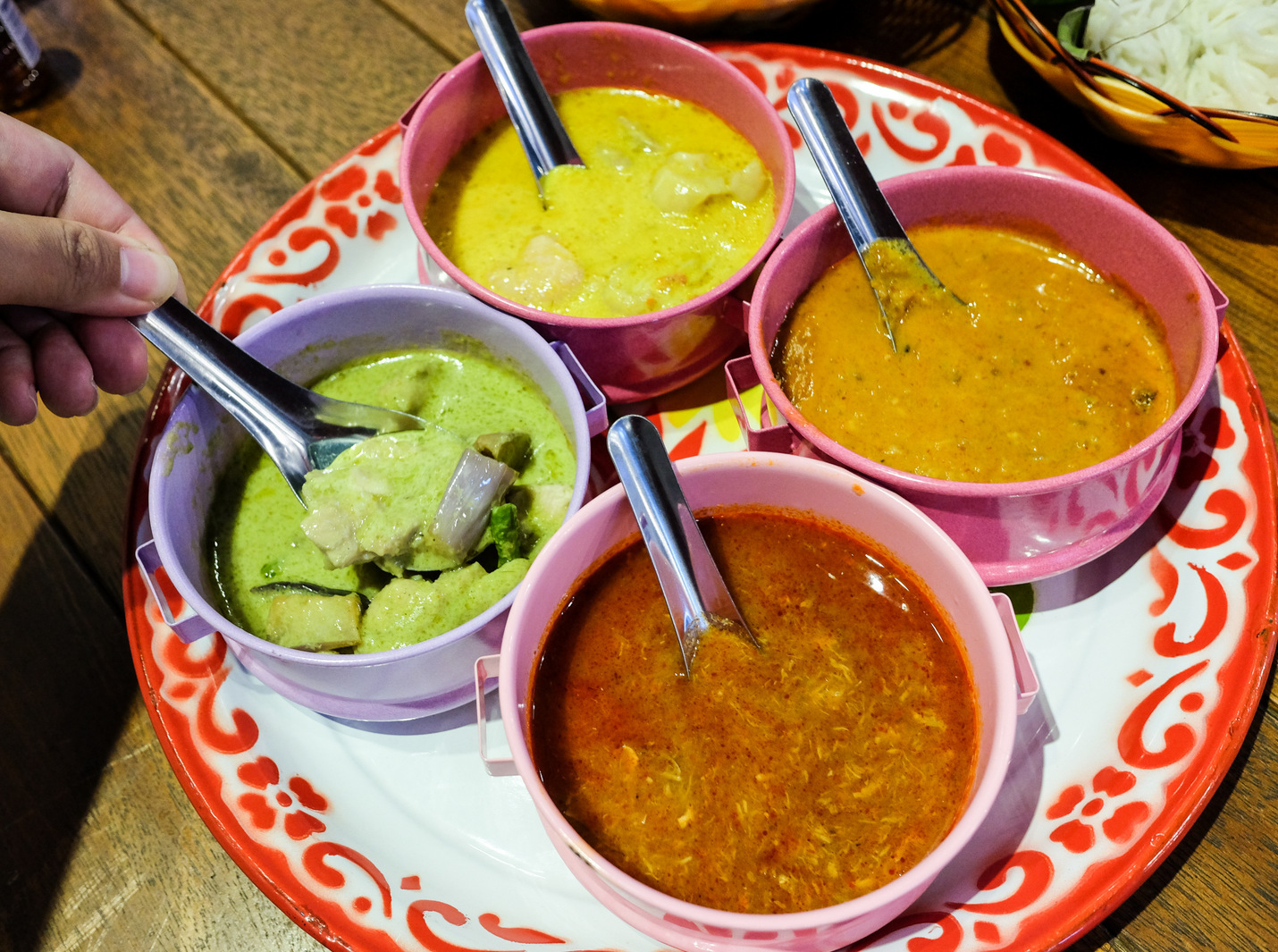 A single serving of kanom jeen is available too for RM10.90, featuring three noodle balls with one sauce and all the other accompaniments – a fair price for a fulfilling meal. Additional noodle balls cost RM1.70 each, while extra sauces are RM6.90.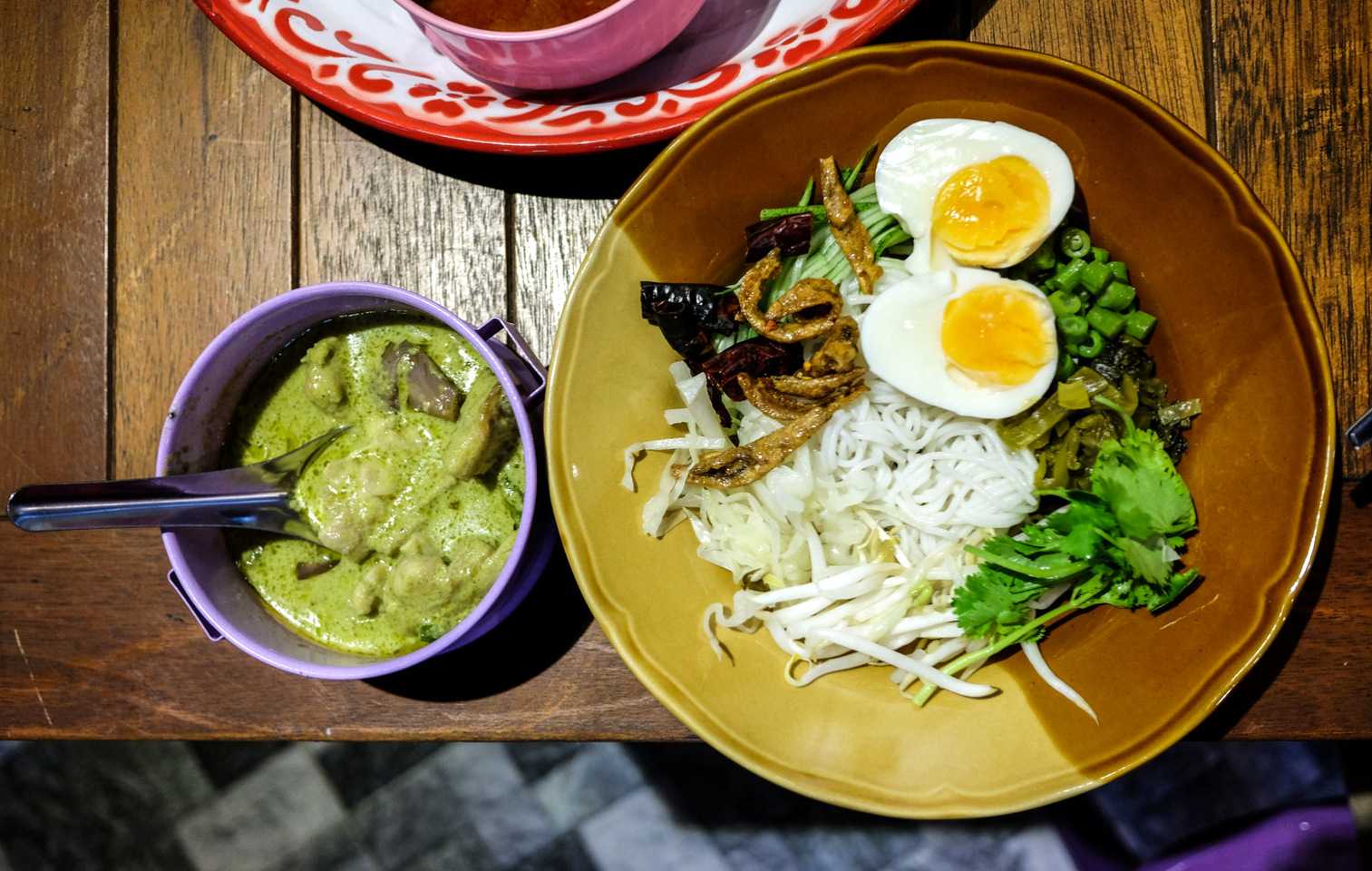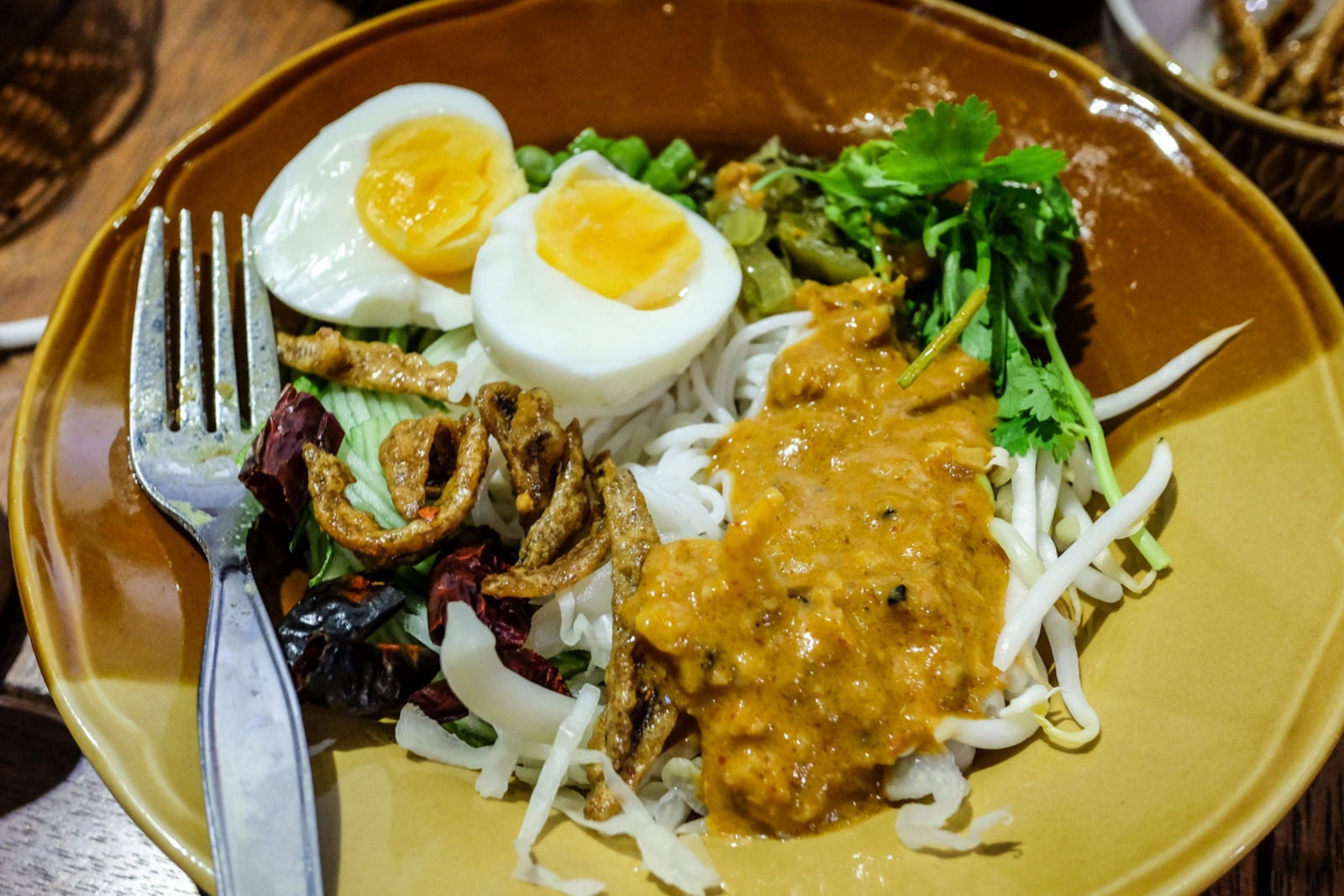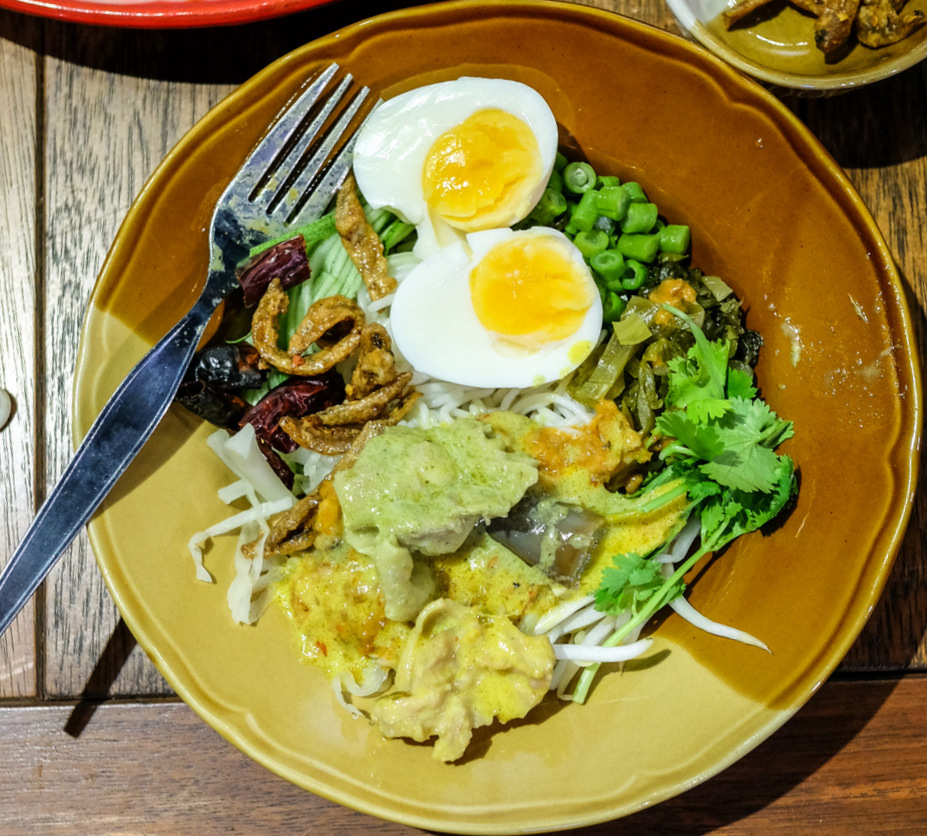 The kitchen remains capable of whipping up a diversity of other dishes, from single-plate offerings – including green curry fried rice with moist fried fish (RM15.90), the no-introduction-needed pad thai (RM14.90) and fried chicken with jaew dried chilli dip (RM9.90) – to chilled sweets such as the ruam mit mixed dessert (RM5.90) and quintessential tub tim krob (RM5.90), with possibilities like pink or green milk (RM5.90) to wash everything down.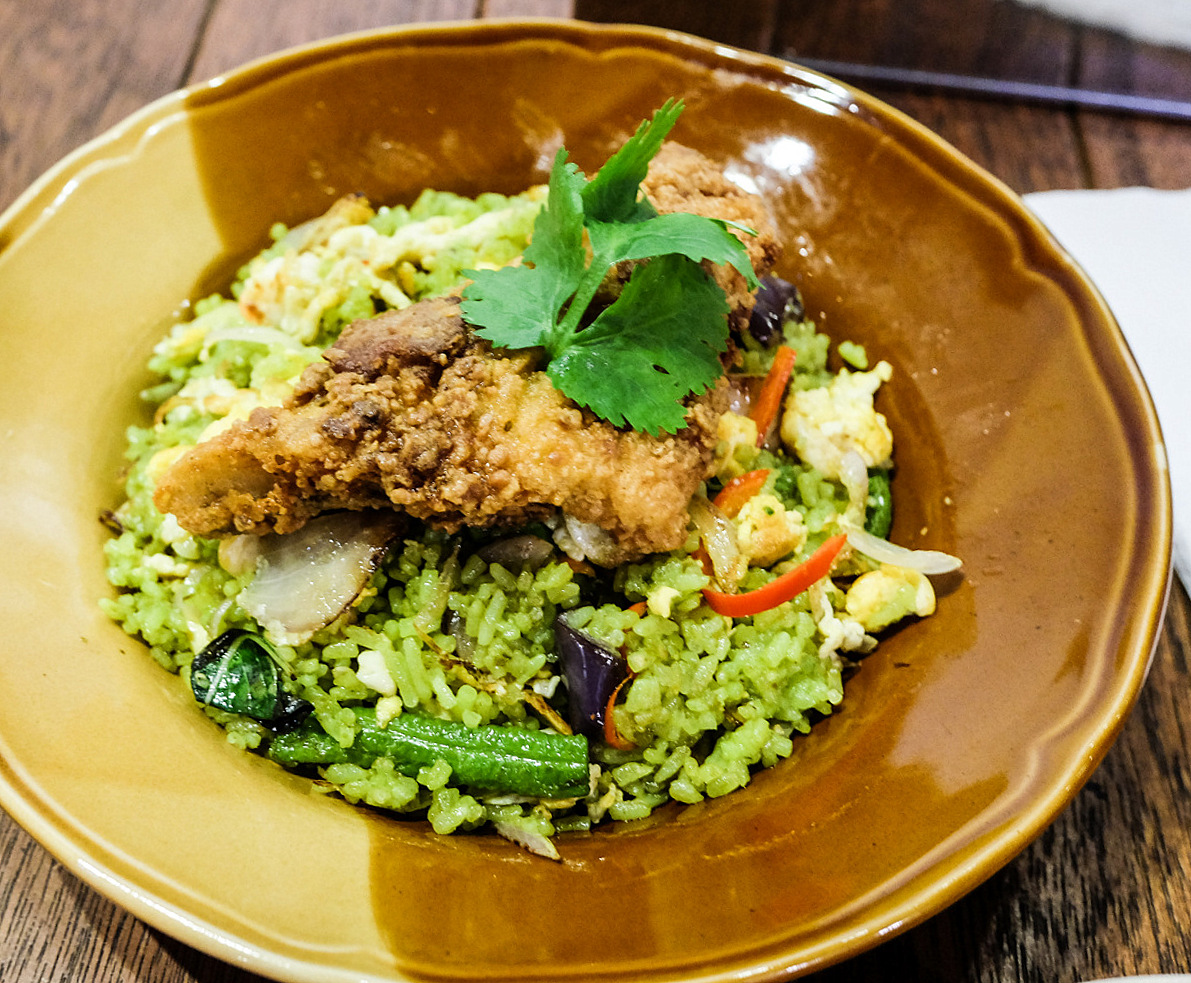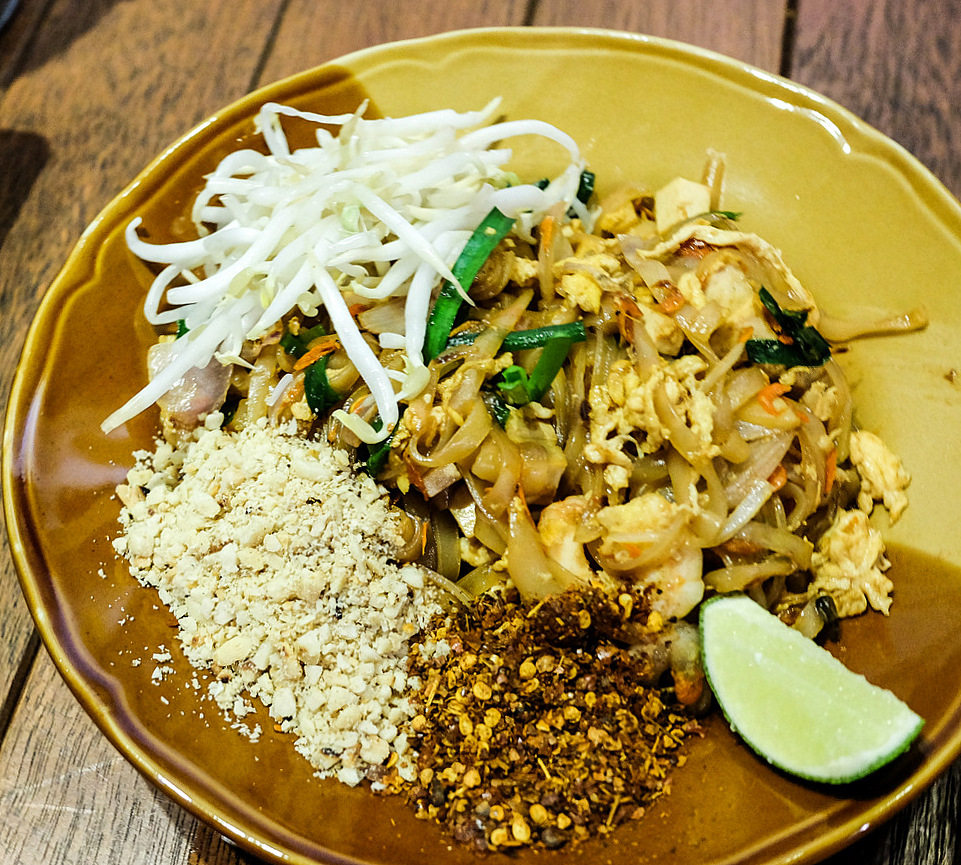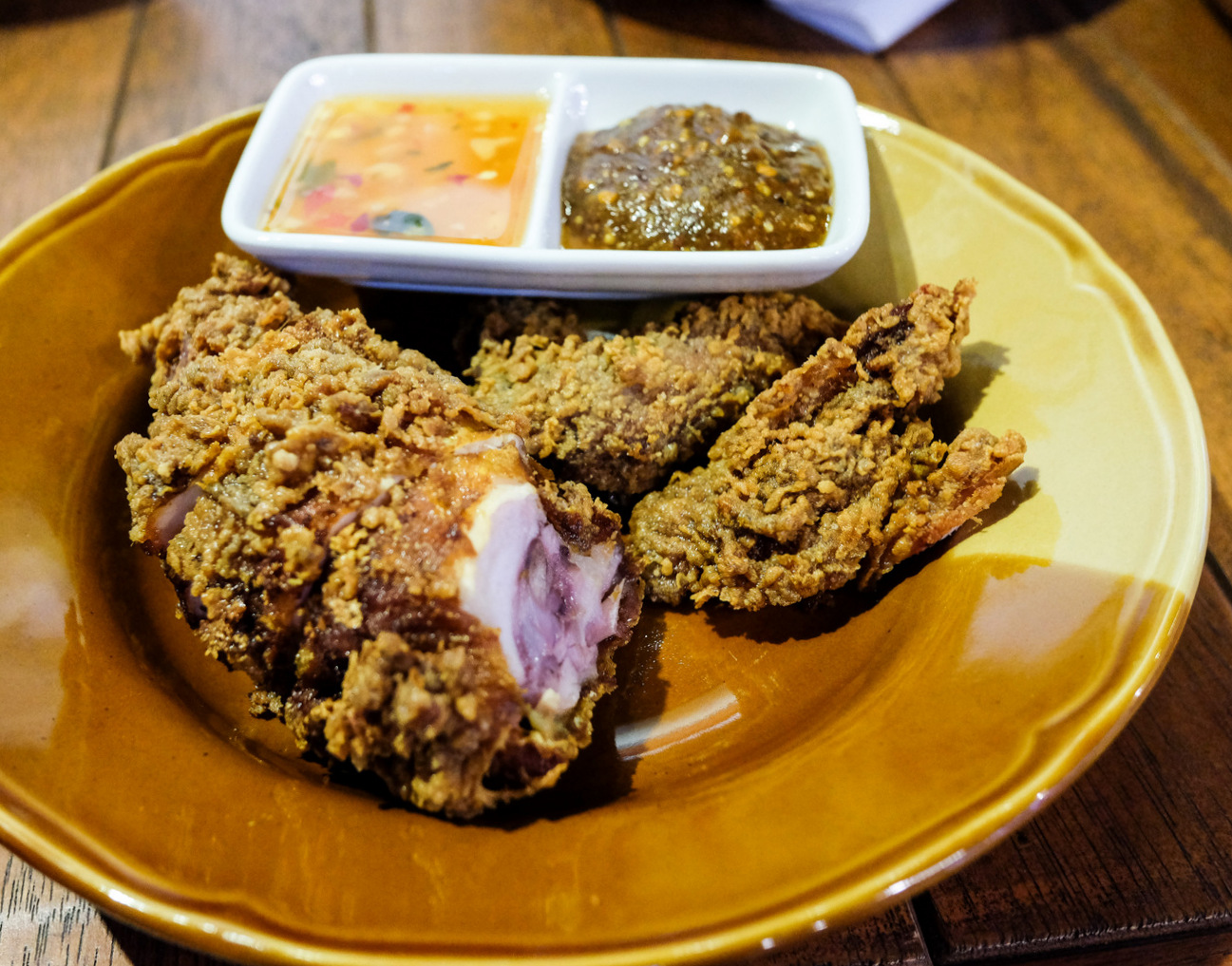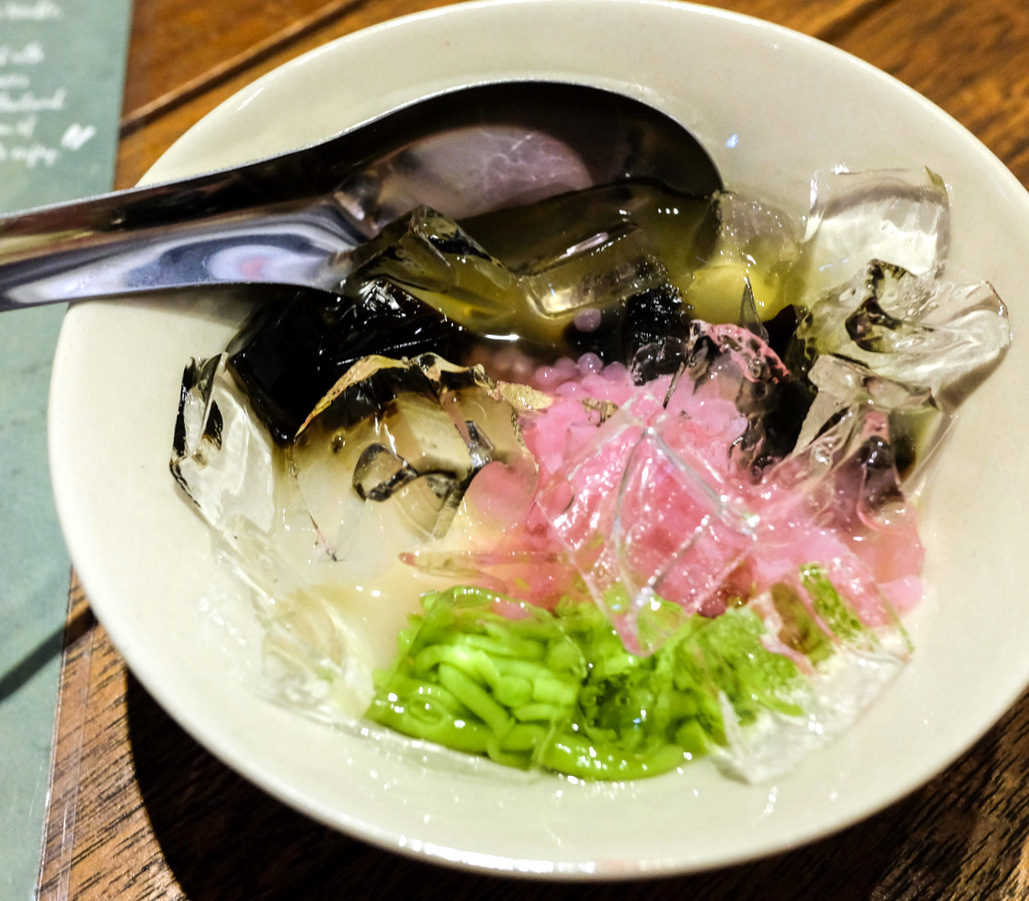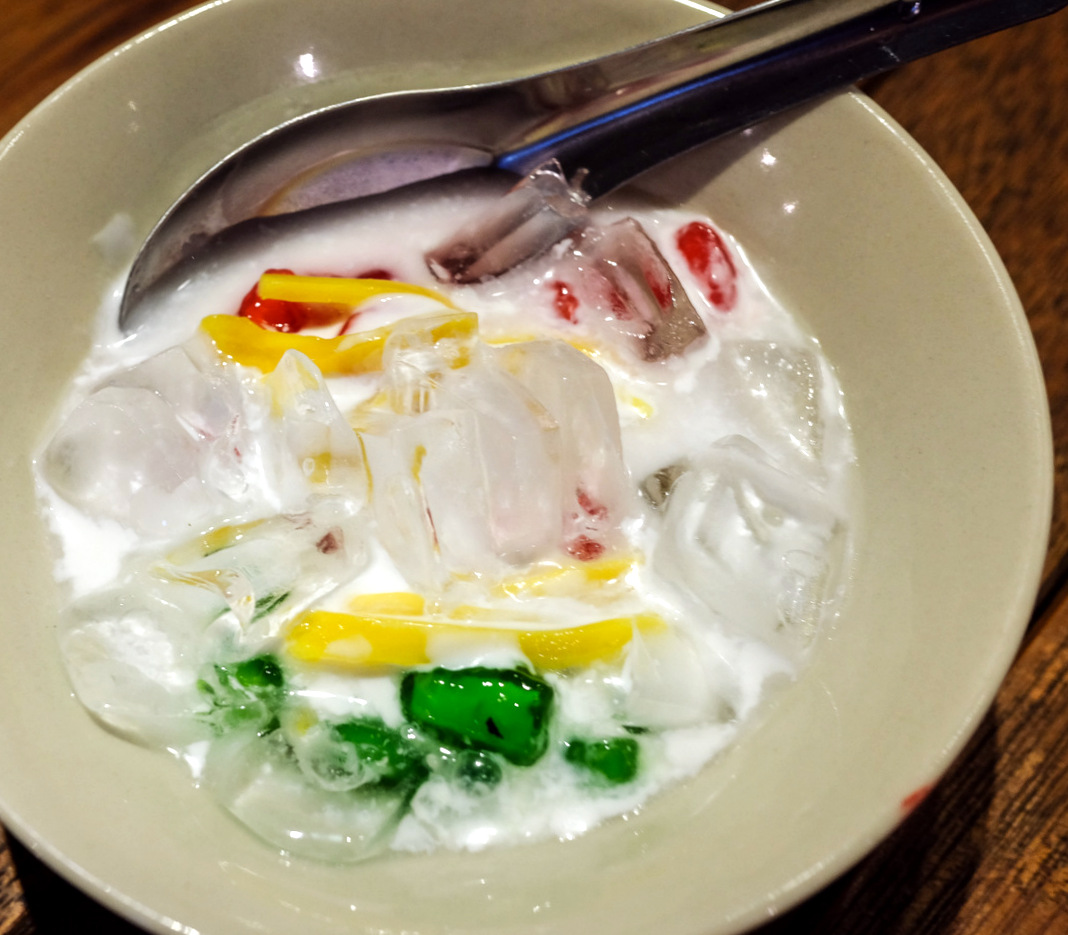 Many thanks to Baan Kanom Jeen for having us here.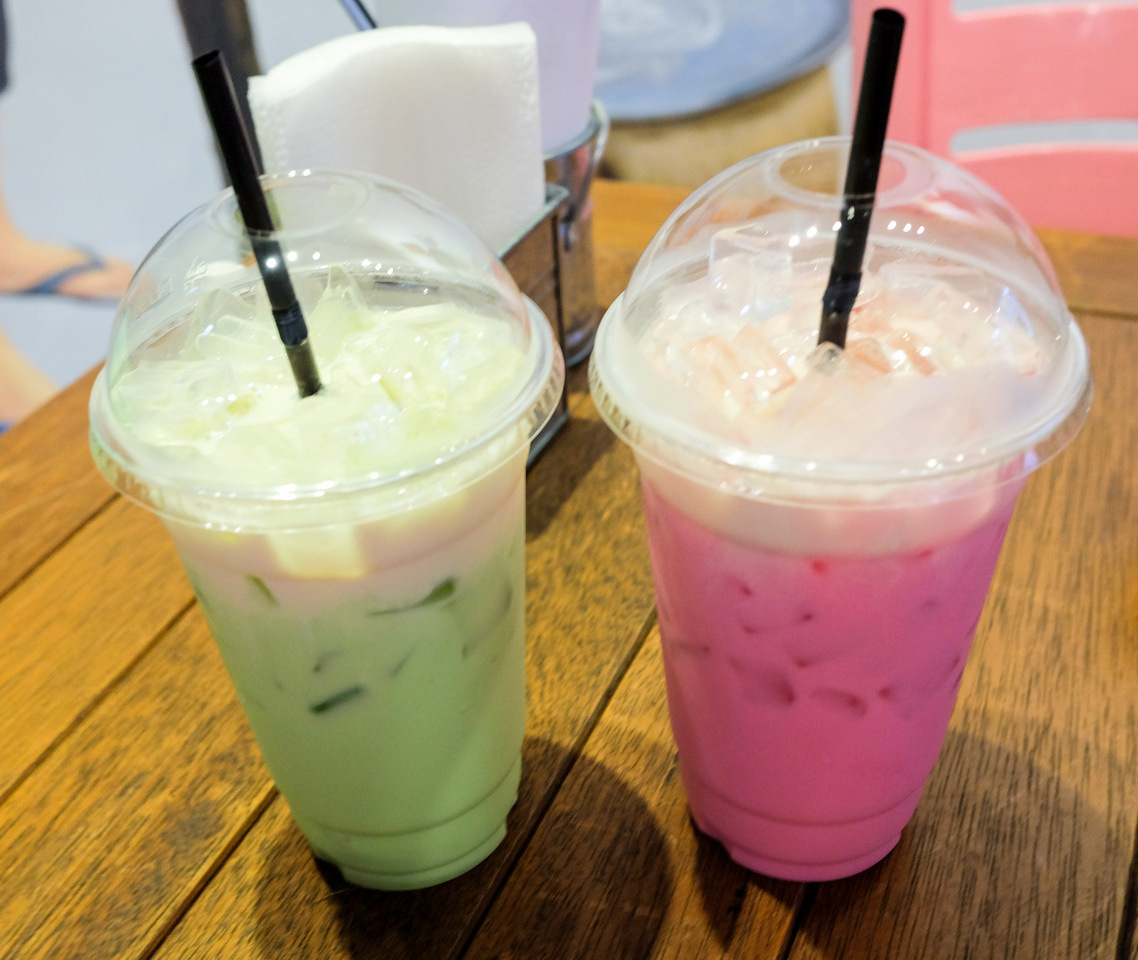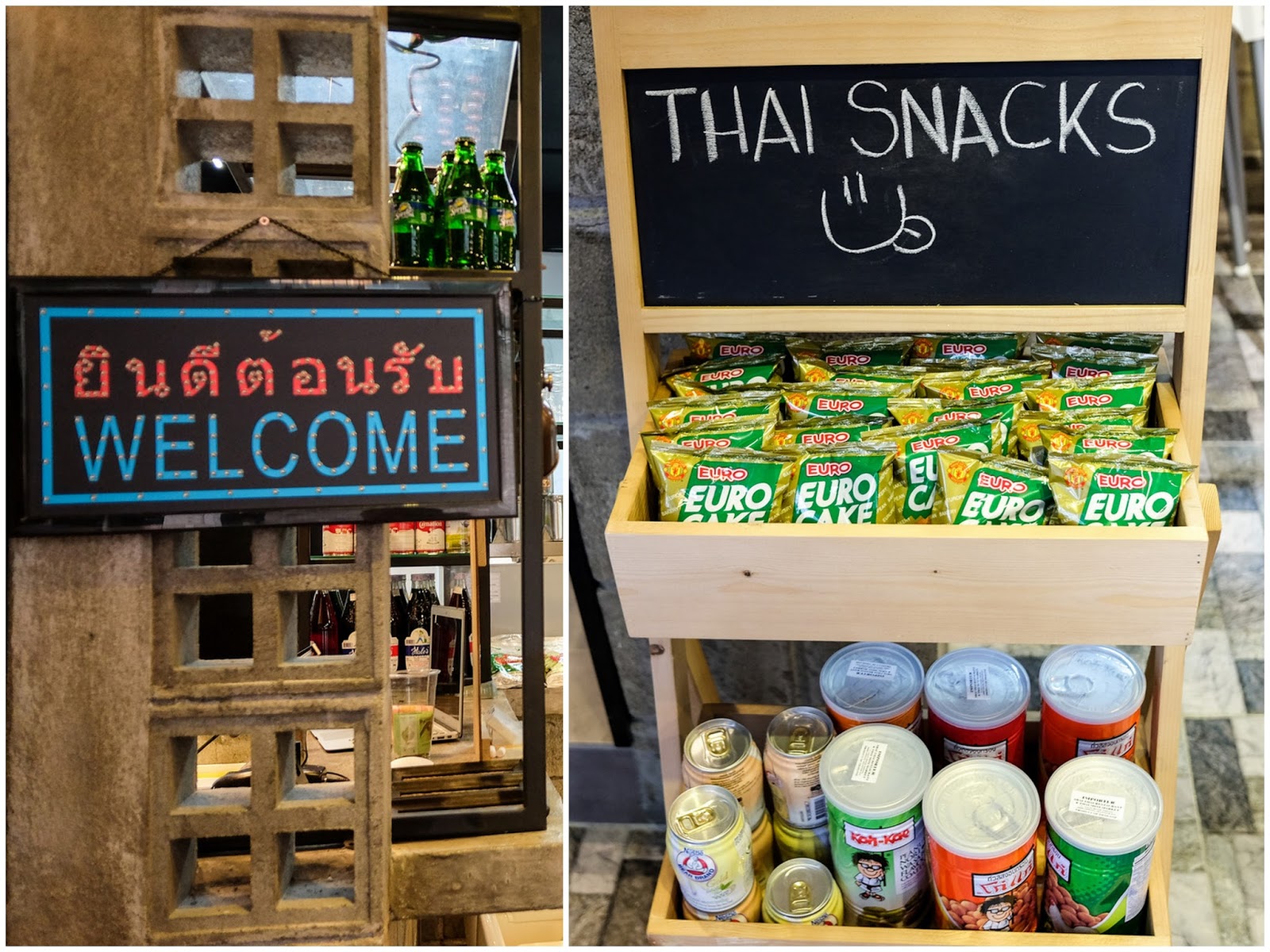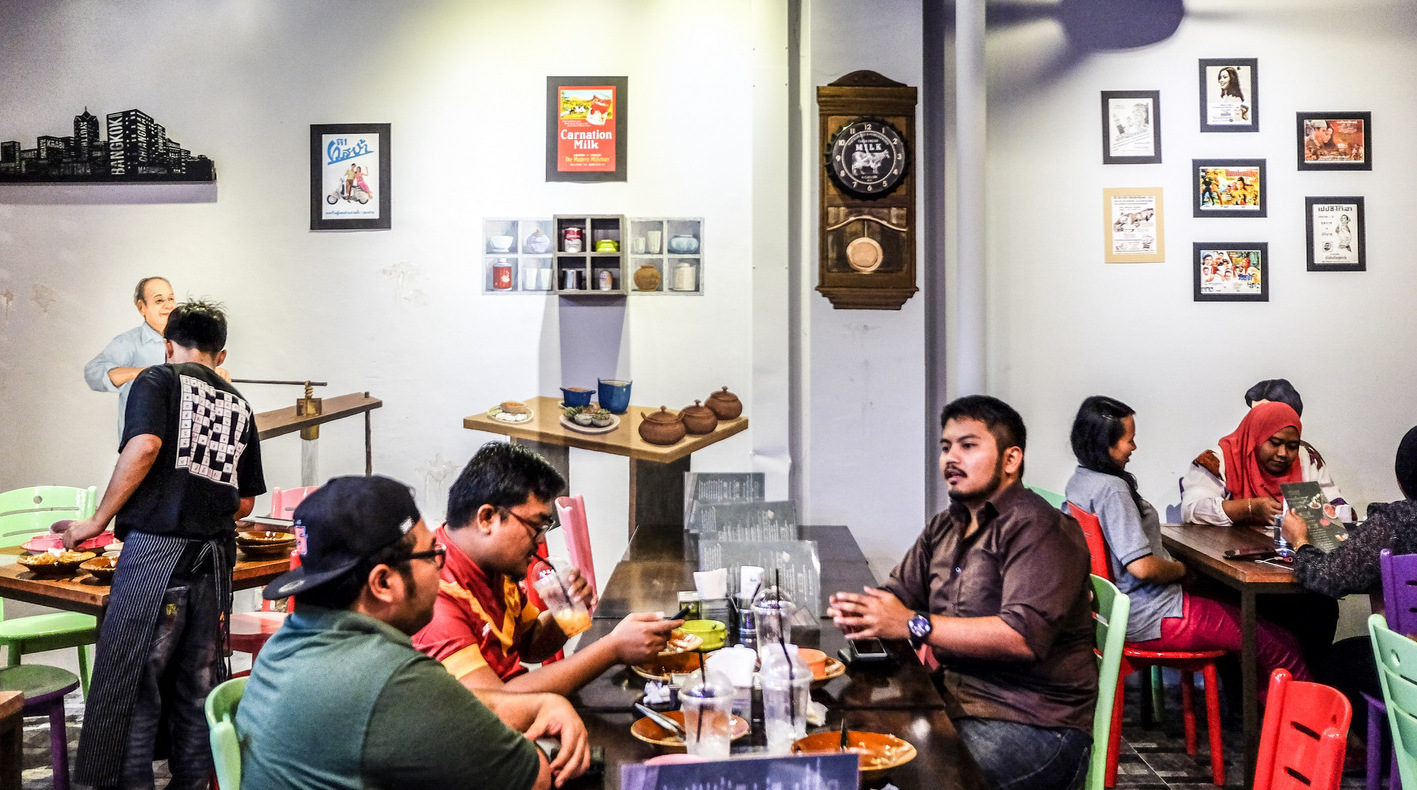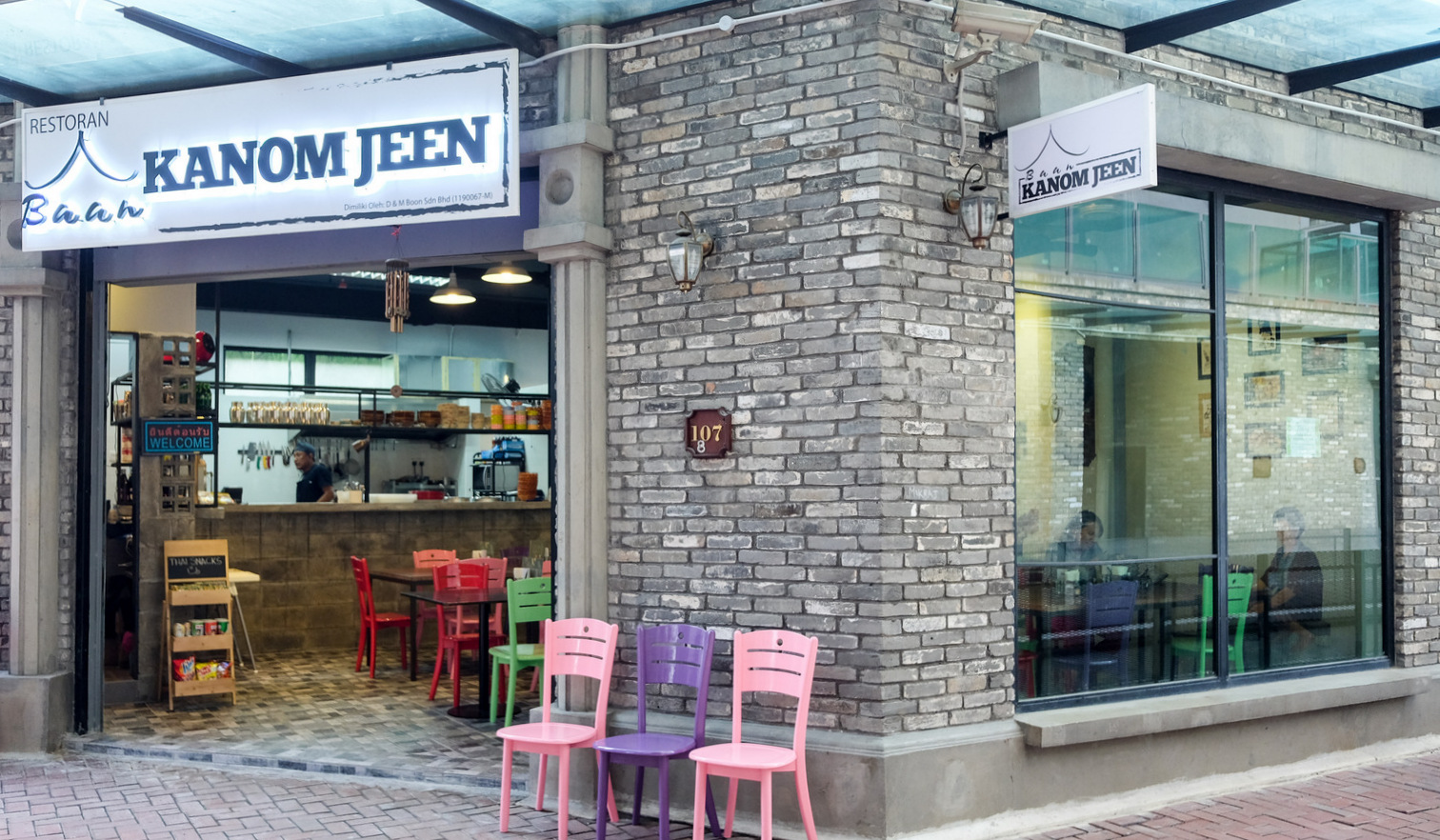 Location & Details
Baan Kanom Jeen
Lot 107, Empire Damansara, Jalan PJU 8/8, Damansara Perdana.
Open Thurs-Tues, 1130am-930pm (closed Wednesdays).