Afterwerk at The Scott Garden: Restaurant review
Strolling from the basement carpark to Afterwerk takes me over a walkway formed by floating stepping-slabs between water features dimly illuminated by ground lights. The romantic ambiance sets my mood ready for dinner in the gastropub located on the ground floor.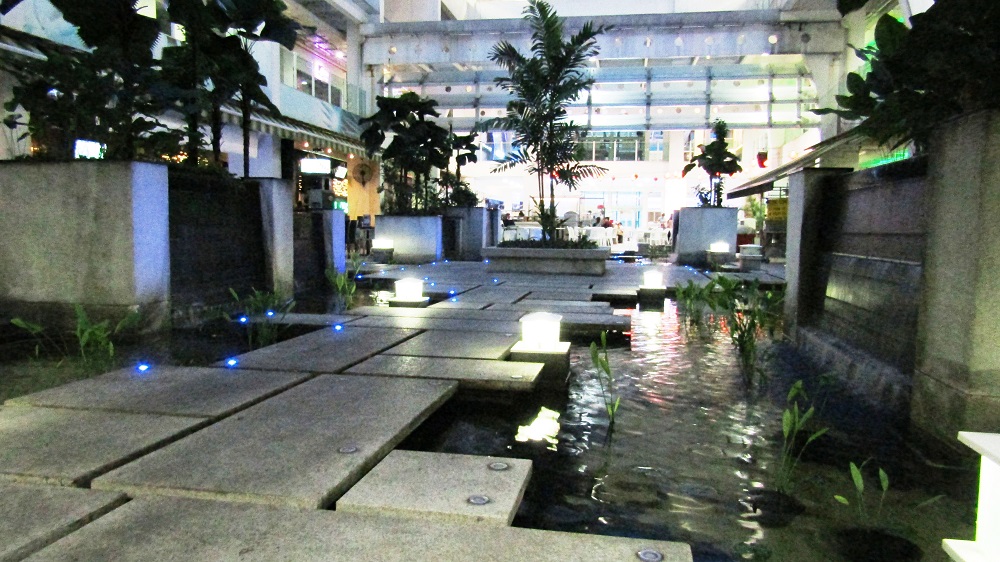 As I approach the entrance, I spot a table upon which are placed three sisha pipes. Under an awning, red-backed chairs and tables with glass tops are arranged in neat rows. Pushing through the twin folding glass doors, I step into a hall crammed with more red-backed chairs and black tables. Smiling waitresses greet me with enthusiasm and smiles, and one of them follows me to my table.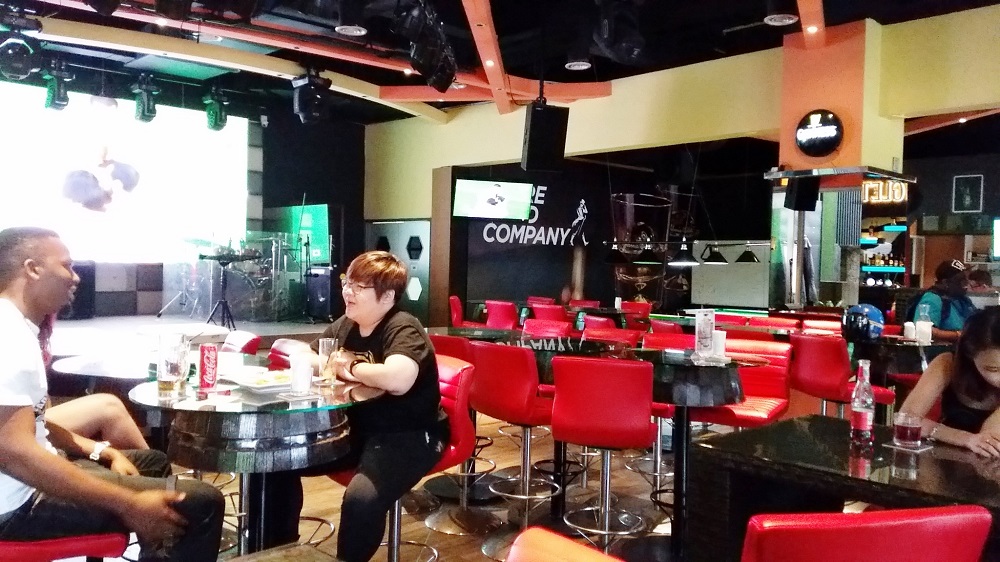 A broad selection of dishes
The menu sans pictures requires me to squint to read under the dim lights. Overall, the selections range from economical to moderately-priced. The list under "beer bites" is the longest, numbering 17 items. Two interesting dishes that should be mentioned are deval curry (described as Portuguese curry) and beer-battered fish and chips. For economical fare, one can go for fried rice, char kwey teow and chicken curry with rice.
Onion soup
Enter my onion soup (RM12) with a piece of toast in it. On first slurp, my taste buds are startled that this tastes like bare-bones, no-stock soup, missing the sharp flavours of caramelized onions. The textural components of an onion soup that I prefer – creamy and gooey — are also missing.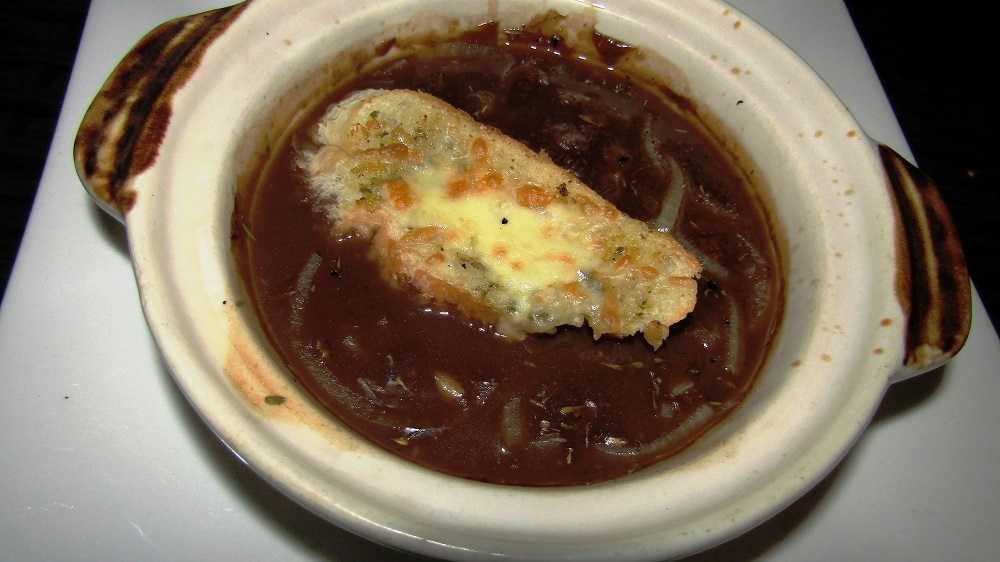 Pork mains
However, the chef bounces back with a vengeance with his Jack Daniels pork ribs (RM40). When my gnashers bite into the sweetish-savoury meat, it takes a slight tug to come away clean and drags a little extra meat with it.  That means the cooking was perfect. The salad and fries provide a perfect counterpoint to the meat's richness.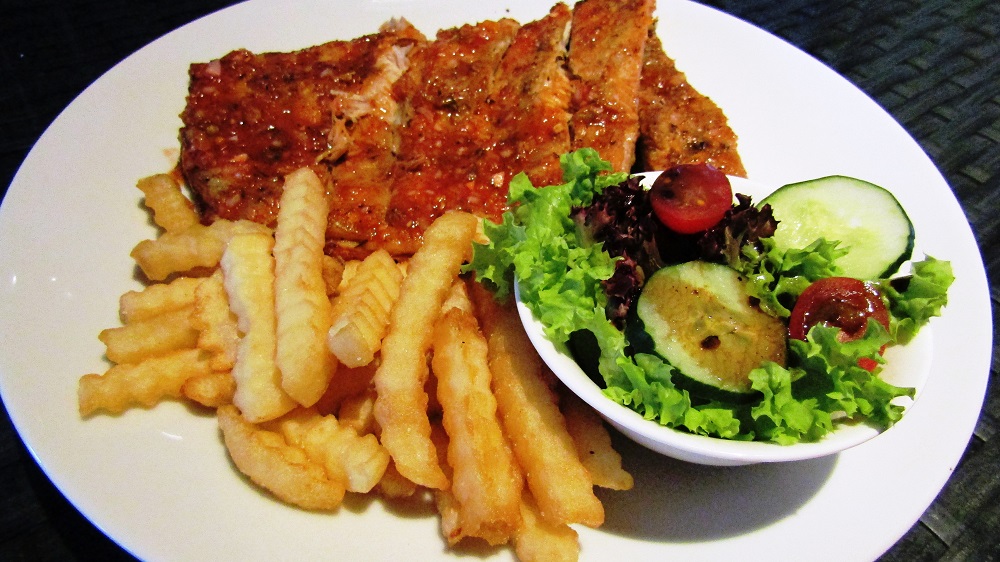 The pork steak (RM40) follows up with a double pleasure. It is served with sautéed veggies, salad and black pepper sauce.  One sauce-soaked bite sends me to taste-buds nirvana. The black pepper sauce is a masterpiece of zesty, seething flavor that pairs well with the succulent pork already chock-full with hearty flavours.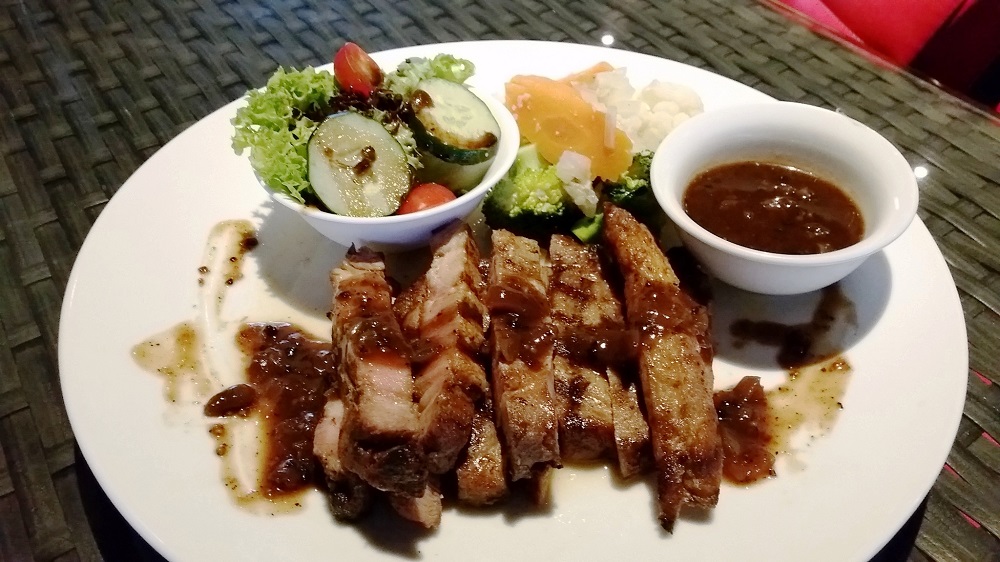 Drinks
Apart from refreshing grassy-peppery celery juice (RM15), there're also apple, carrot, orange and water melon juices. Classics such as Bloody Mary, AK-47, Singapore Sling, Sex on the Beach and others make up the cocktail list. Whisky, brandy, bourbon, vodka, tequila, rum and a smattering of imported wines (from Argentina, Italy, Spain, France, Chile) complete the picture.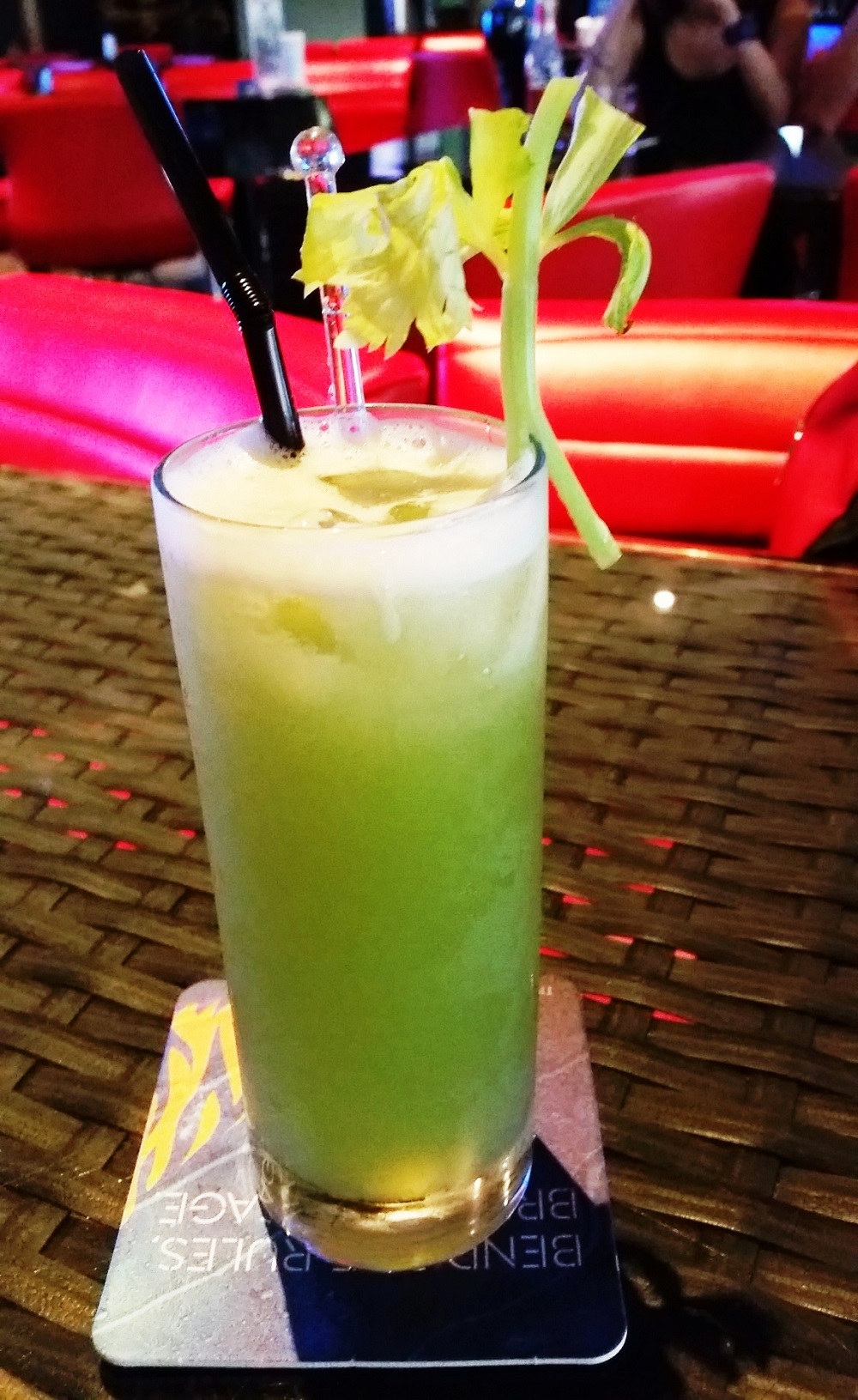 Verdict: The forte of Afterwerk is its meat dishes that pairs well with alcohol. Go for them!
Location & Details
Afterwerk
G02 & 03, Ground Floor, The Scott Garden, Old Kelang Road, Kuala Lumpur
Opens daily, 4pm to 2am
Tel: +603-7982 0700