A Melting Pot of Tastes, Trends, and Ideas: Bookmark These New Cafes in Penang
Favoured cafes can subconsciously become part of our weekly routines, but new cafes provide excitement over new gastronomic inventions, and we are all the better for it. Kitchens invested in broadening their repertoires and skills these days are embraced and celebrated all over Penang. From slurp-worthy ramen to Indian-style ice cream, fares inspired by South Italy to a jolt of Vietnamese coffee and chic transitions to bars after the sun goes down, a lot is happening. Being dubbed an important food capital of Malaysia, these new spots are setting the bar higher
SAMA SAMA VIETNAMESE CAFE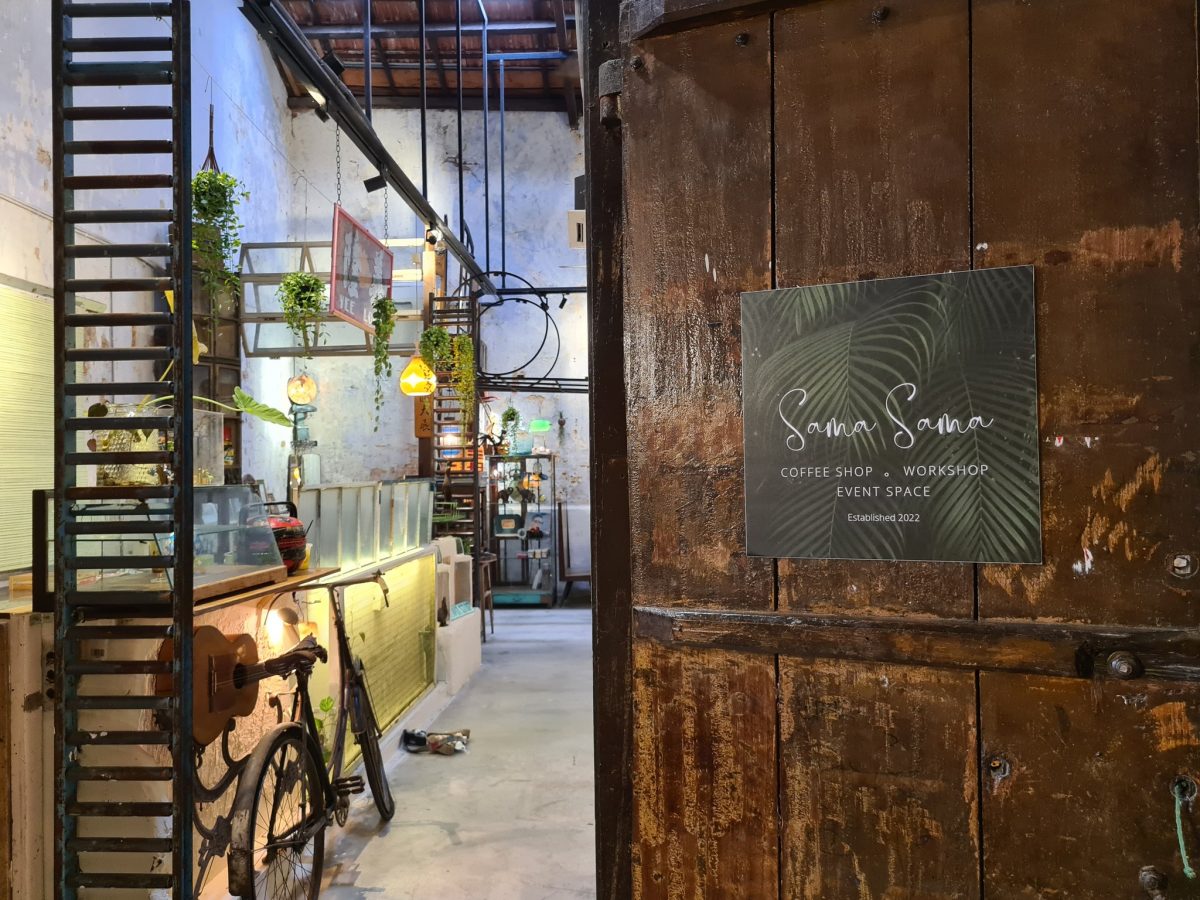 Those who initially stopped by to check out some artistic pieces, ended up coming back thanks to some of the best Vietnamese Coffee in town. Step back in time with their collections of antique lanterns, clocks, artwork, and mishmash of furniture within the dilapidated walls and high ceilings.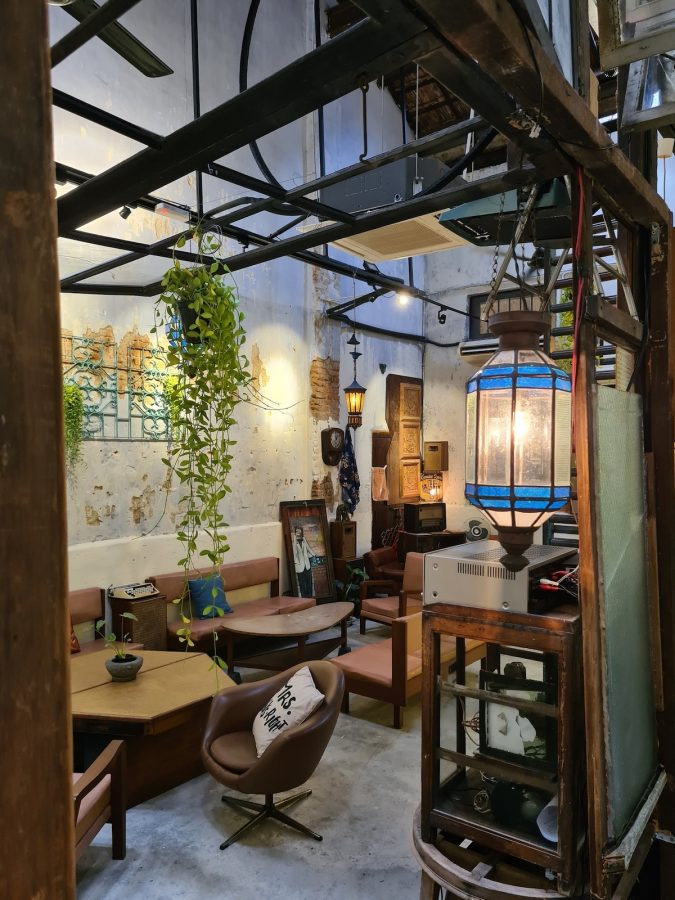 Feel free to start conversations with owners Han and Hubert about anything that touches your curiosity while the barista from Vietnam prepares your caffeine fix. Add on brownies, cookies, and homemade savoury pies to keep you going for the day. Plan your visit right and you could also be a part of hands-on experiences, as they recently did a sushi roll workshop.
Address: Hall 3, 35, Pengkalan Weld, George Town
Tel: +6011-5634 6274
FIREWOOD RESRAURANT PENANG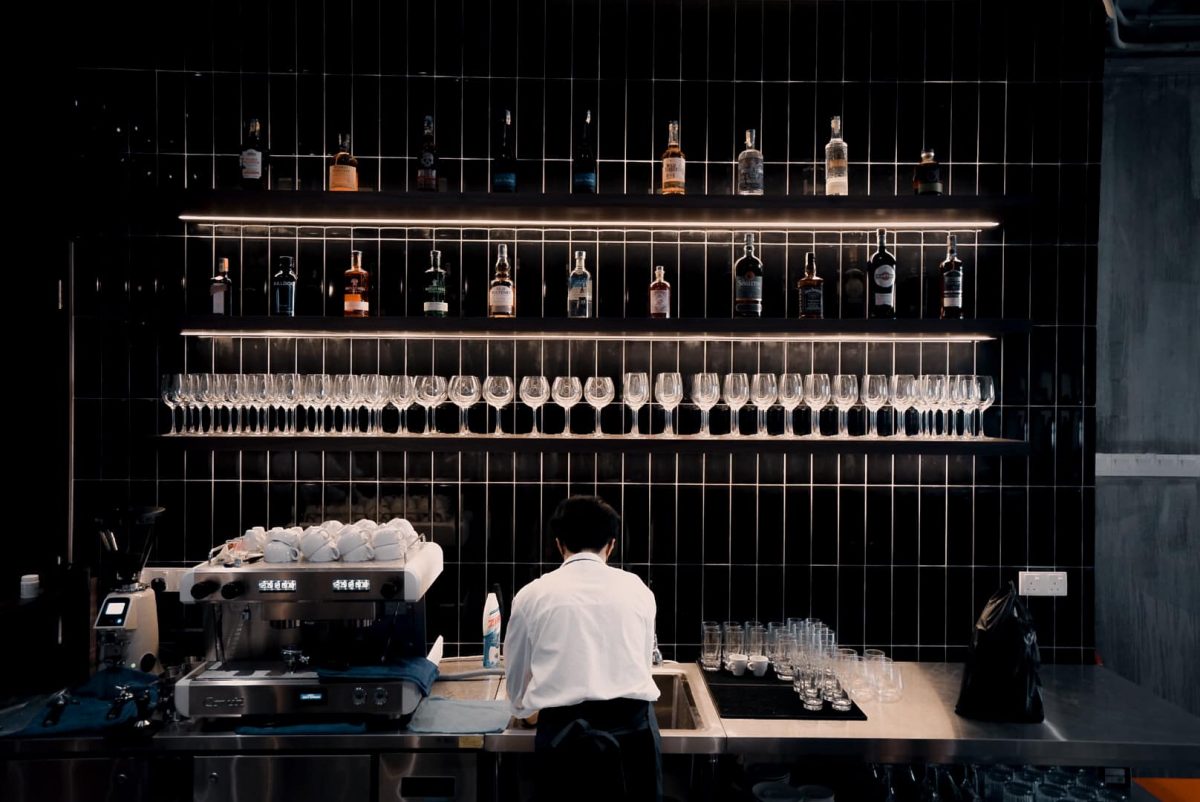 Watching your food being prepared is always exciting, and at Firewood, they have an open kitchen. The enormous grills sizzle with ribs, burgers, Australian Angus beef, barramundi fish, oysters and Jamaican jerk chicken. Beautifully charred grilled meats and seafood are enjoyed here after whetting your appetite with homemade mushroom soup with truffle oil and charcoal burnt Caesar salad. With a spick-and-span atmosphere, great service, and a well-stocked bar, this restaurant ticks all the right boxes to impress a first date.
Address: 15, Jalan Masjid Kapitan Keling, George Town
Tel: +6017-989 9246
KULFI KADE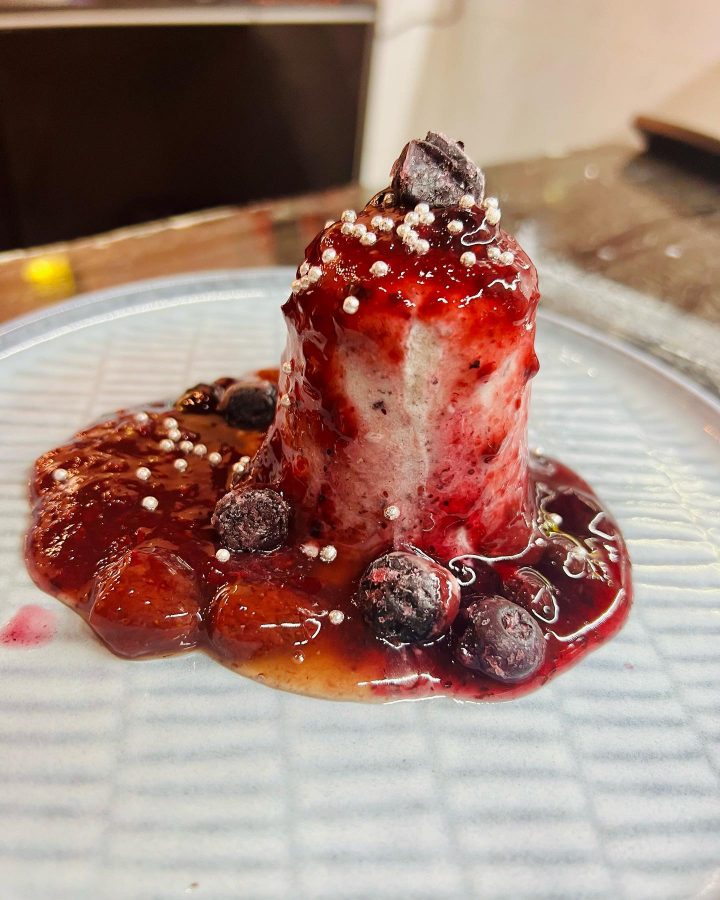 Penang's ice cream scene is so much more than cups and cones, and new dessert spot named Kulfi Kade revises what desserts can be. Kulfi is a traditional Indian ice cream that is denser and is flavoured and frozen in small moulds. Ditch the regular flavours and try out interesting ones such as saffron, rose, almond, coconut and pistachio kulfi. Apart from the distinctive tastes, you also get a fun interplay of textures.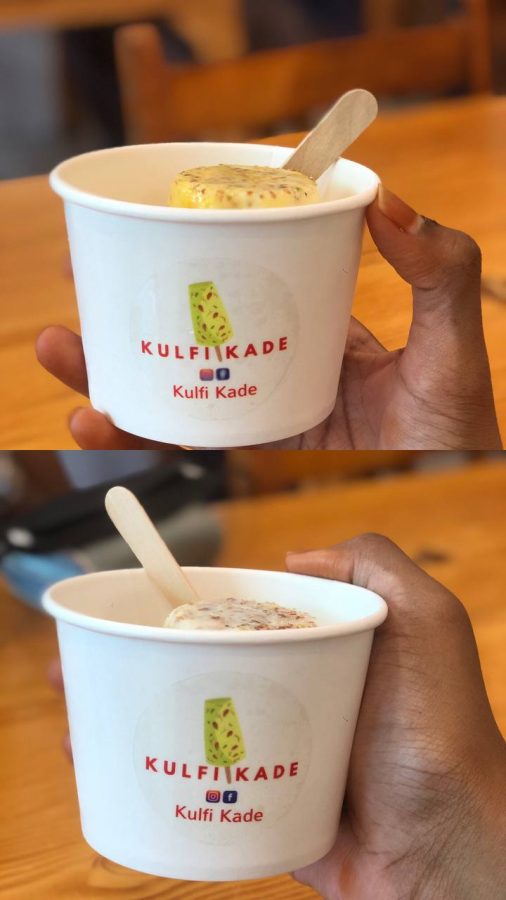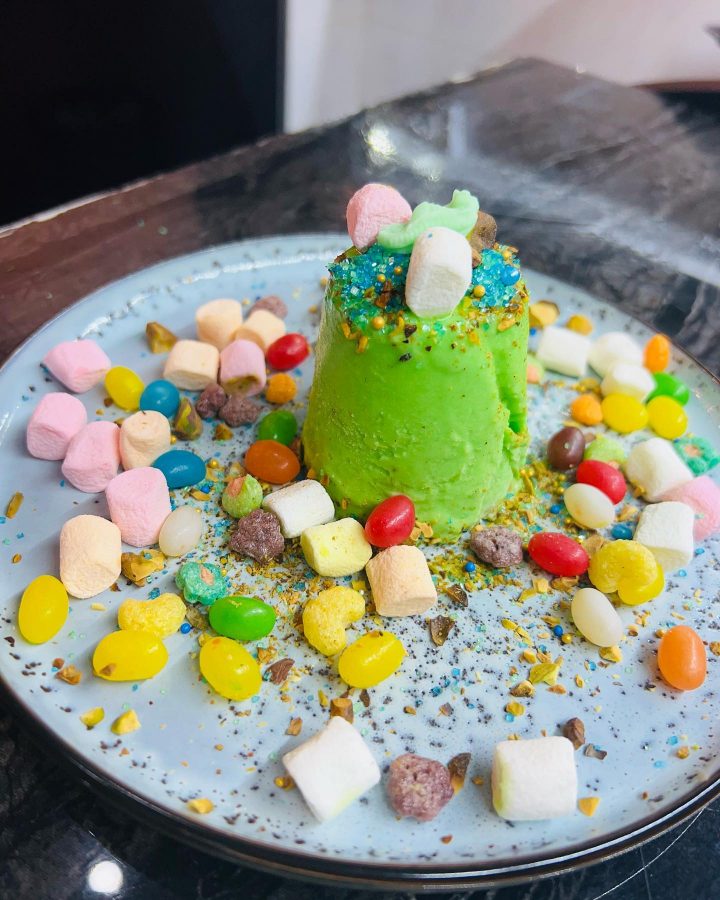 If you need more reasons to ignore your calorie diary, their toppings include mangoes, strawberries, chocolate, and colourful candies. After a spicy meal in Little India, this is the kade (translates as shop in Tamil) to tame down the heat.
Address: 38, Lebuh Cina, George Town
Tel: +604-217 0357
NERO NERO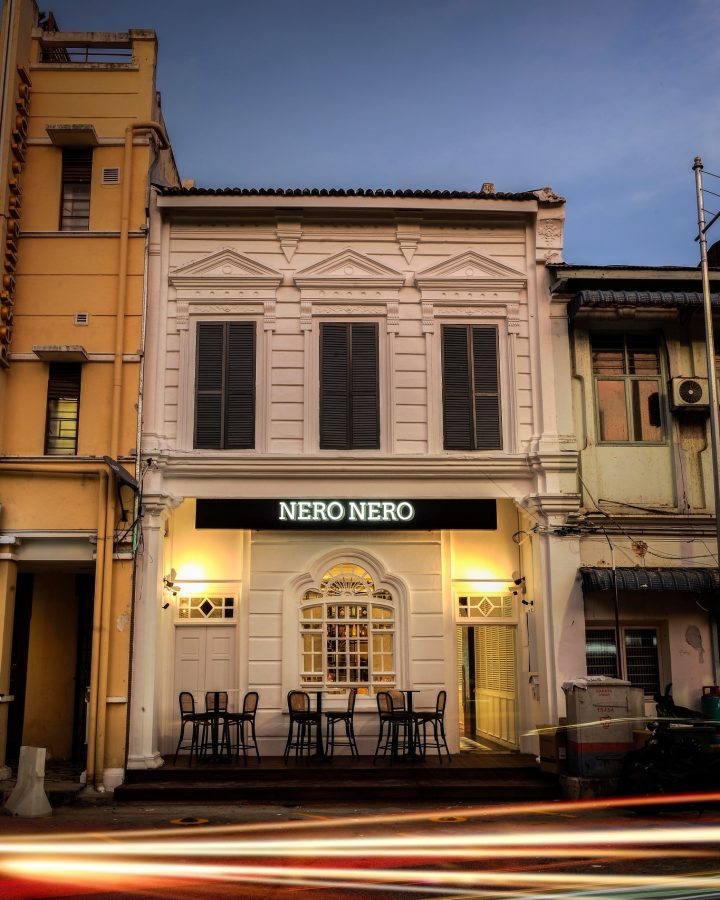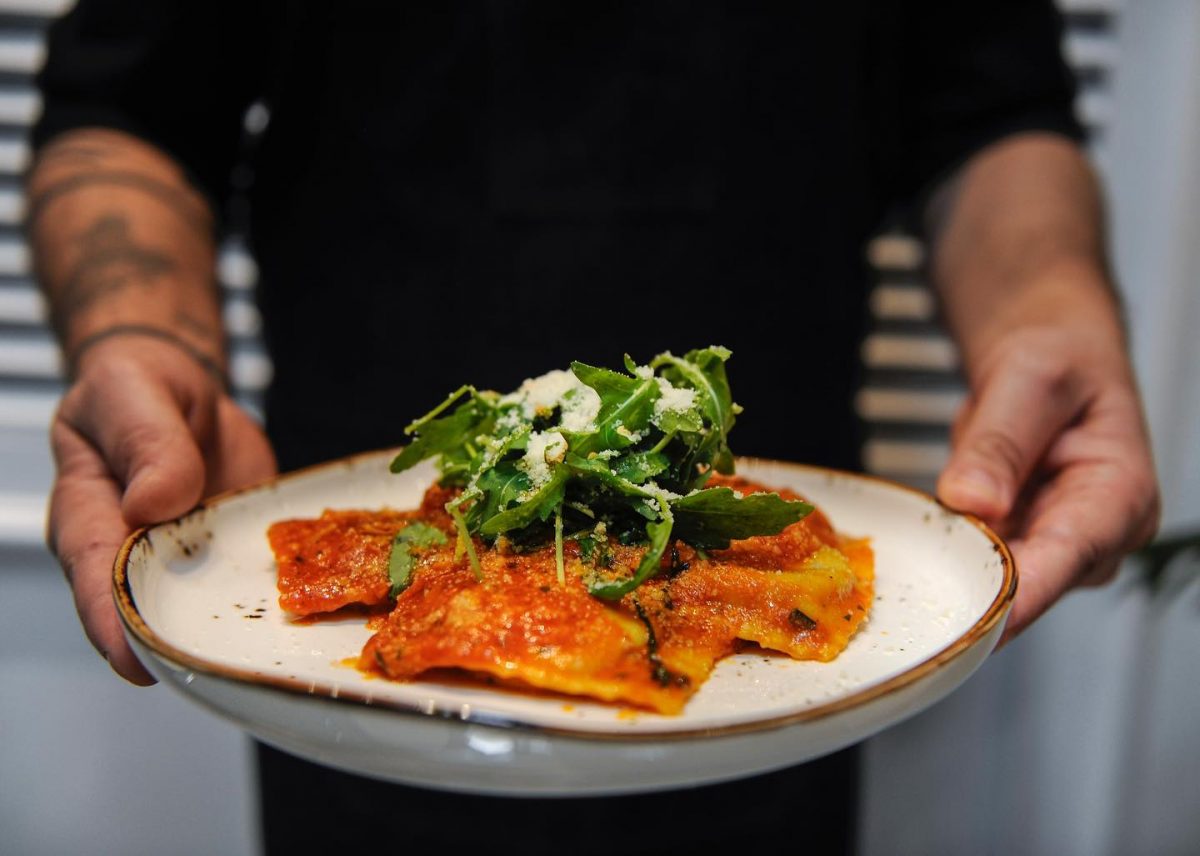 You might not associate an authentic South Italian feast with Penang, but that's because you haven't been to Nero Nero. Think of sliding your knife through stracotta do agnello – Australian lamb shank slow-cooked for 24 hours in Chianti wine, or taking a bite of ravioli del pastore which reveals eggplant, sheep milk ricotta cheese, and mint filling, then wrapping up with bitter-sweet tiramisu.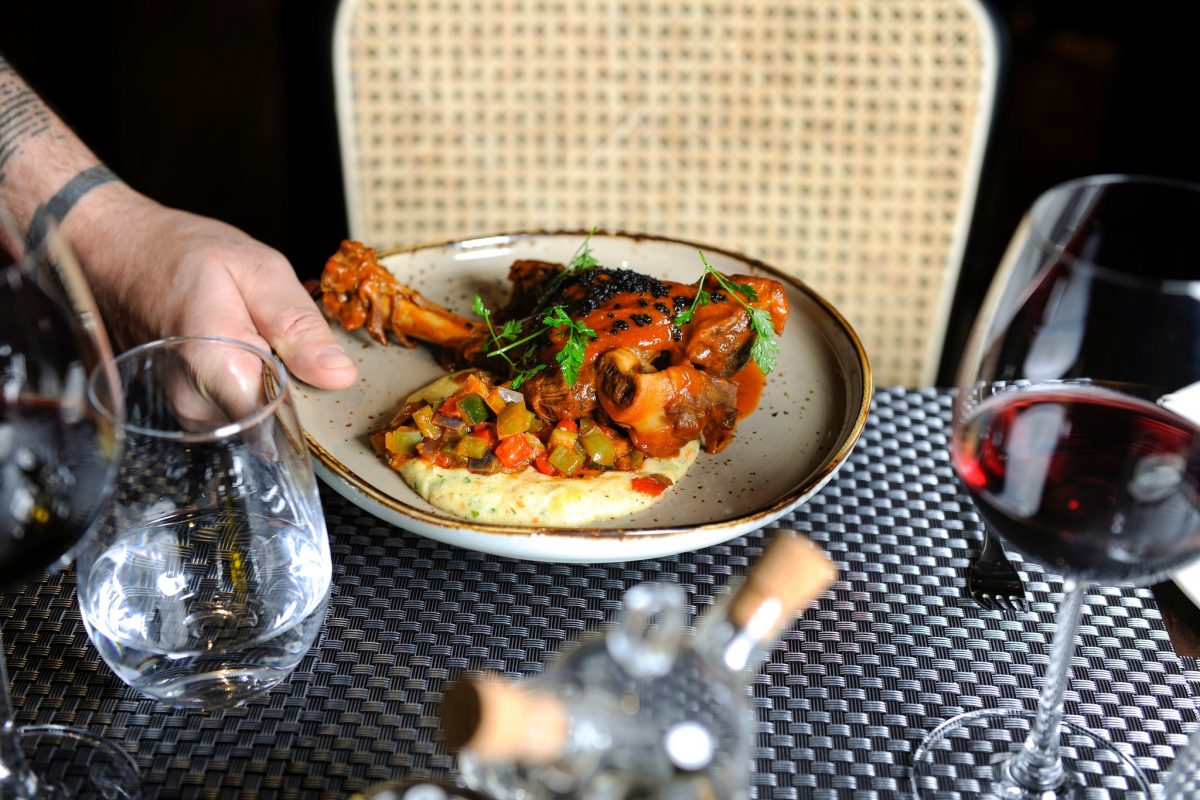 Dining at Nero Nero includes an impressive wine list and a magical atmosphere. For that part, the white-washed heritage façade, mezzanine floor, pristine tablecloths and a gorgeous fountain contribute to the upscale aesthetic.
Address: 4, Lebuh King, George Town
Tel: +6012-2070794
KAKURIYO RAMEN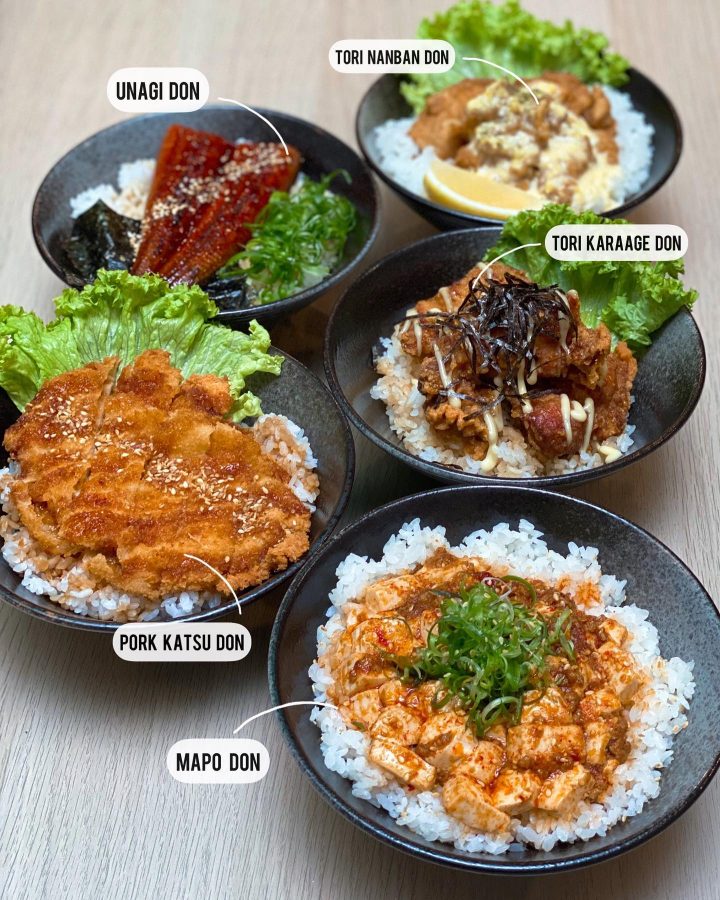 This unassuming shop's dedication to its craft is palpable and can be tasted with every slurp and bite. Their handmade noodles and flavoursome broth are the first to impress, but as per their regulars, the BBQ pork with the perfect ratio of fat-and-flesh is juicy and tender. Must-try on the ramen menu is Shiro Special, which comes with BBQ pork, nori, spring onion, and black fungus on the bed of piping hot broth.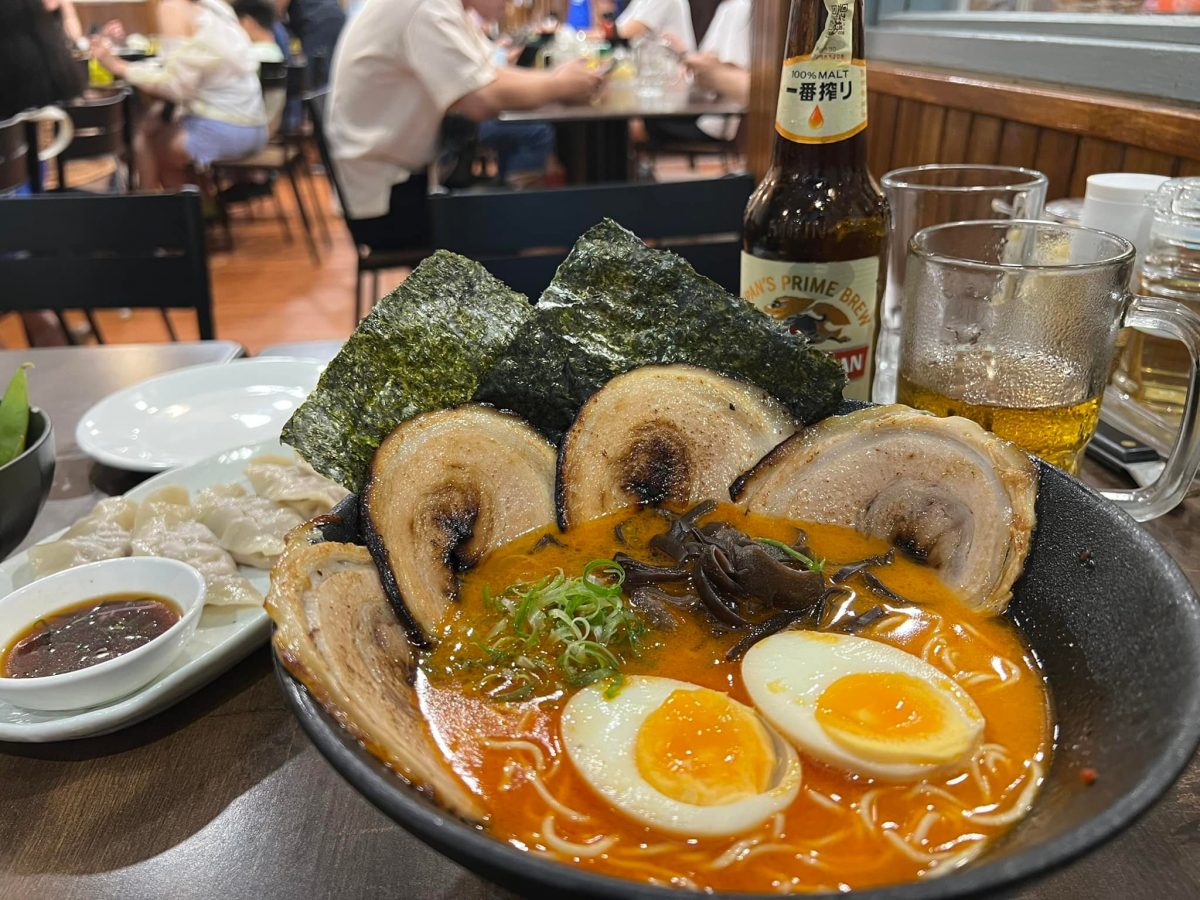 Garlic oil and chilli paste are optional but make a sapid difference. If you prefer your bowls to be filled with rice, order their Pork Katsu Don for that resounding crunch we all crave for. Besides slurping and gobbling, nosh down some gyoza and korokke too. Without the airfare, your taste buds take the trip to Japan.
Address: 5, Lengkok Moulmein, Pulau Tikus
Tel: +6016-322 6314
ITCHYMUMMUM
Have you ever thought of having relaxed conversations with friends under camping tents and watching the twinkling stars? As soothing as it sounds, it gets even better when you don't have to start a campfire to enjoy Korean fried chicken. Make your way to Itchymummum at Simpang Ampat to camp and chomp to your heart's content.
The mainstay on the menu is fried chicken with flavours like soy garlic, spicy and bburinkle, and Korean classics such as bibimbap, jajangmyeon and Korean seafood pancake. Cold beers keep the grown-ups happy, and colourful mocktails excite the younger ones. It certainly sounds like a camping experience any foodie would sign up for.
Address: Taman Cegar, Simpang Ampat
Tel: +6010-5102118
HIGHER GROUND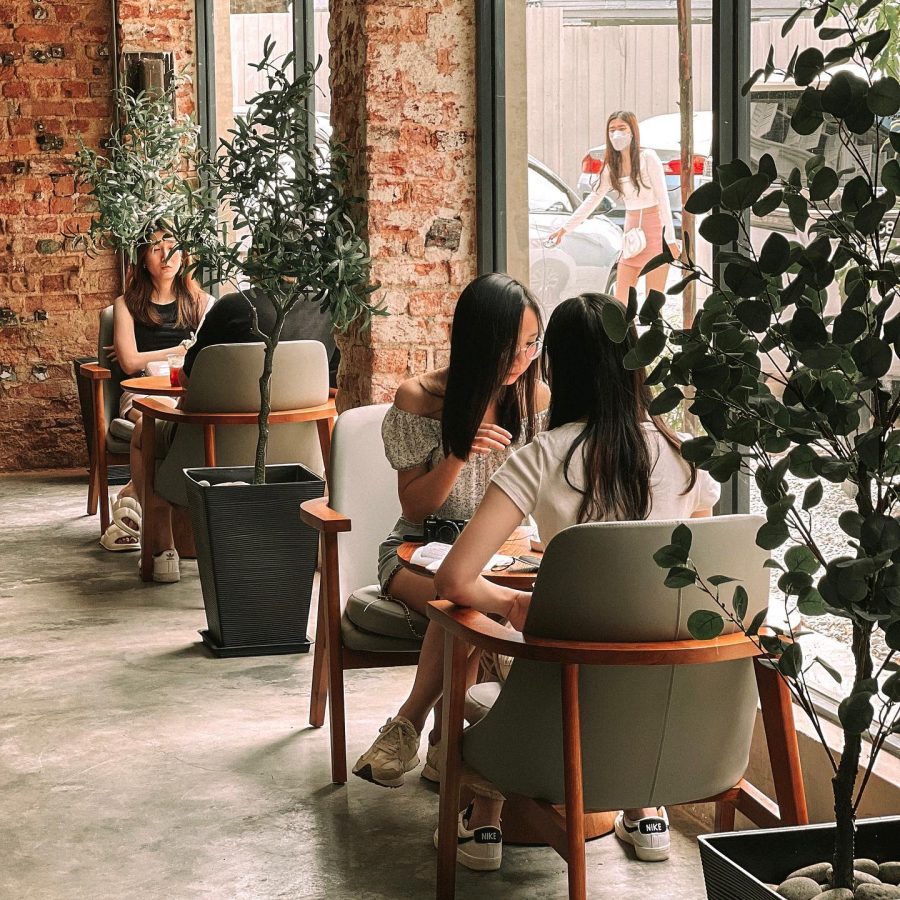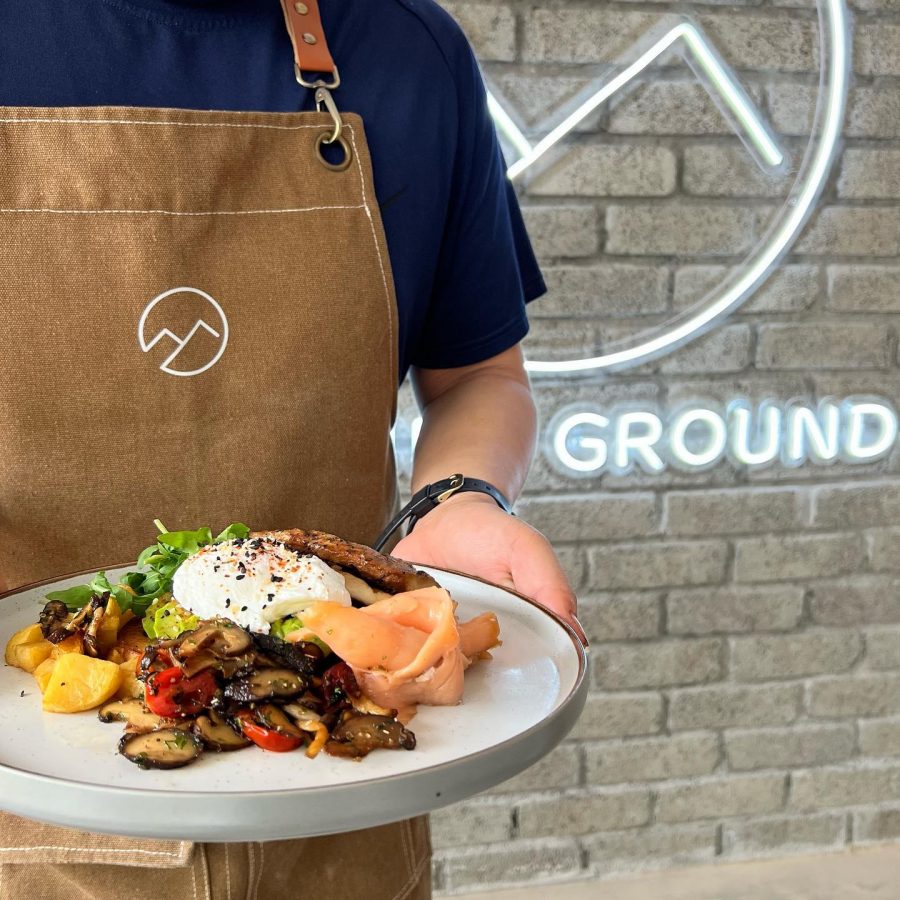 There is no shortage of gorgeous cafes in Penang, but Higher Ground guarantees to sit high on your list. Housed in a former century-old horse stable, this cafe resonates a rustic charm with exposed brick walls, high ceilings, and a courtyard. The corner spot windows invite rays of sunlight in, making it impossible to take an unattractive photo of their cafe grub, cakes, and coffee. People on laptops working away, chatting friends and furry pets relishing the outdoors, this huge space fits them all. Or come to witness the change of pace at night, as the cafe turns into a bar with a live band.
Address: 19-19A, Lebuh Leith, George Town
Tel: +604-228 0340
2 ACRES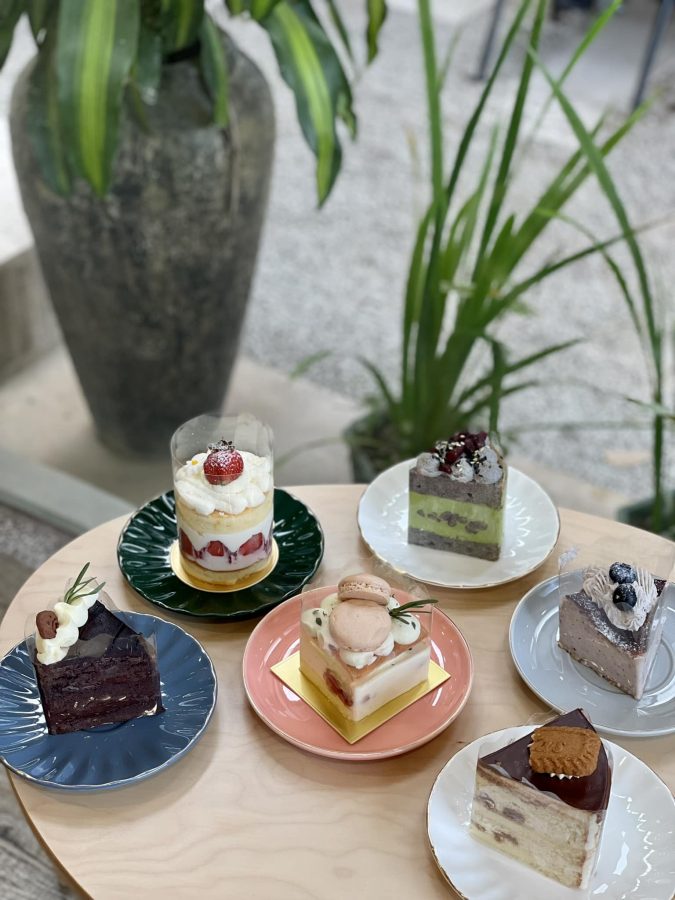 You don't often hear this, but this is where durian lovers and cafe goers have a good time together. Sited in a two-storey shipping container within a Balik Pulau durian plantation, it offers an epic scenery to share with out-of-town guests.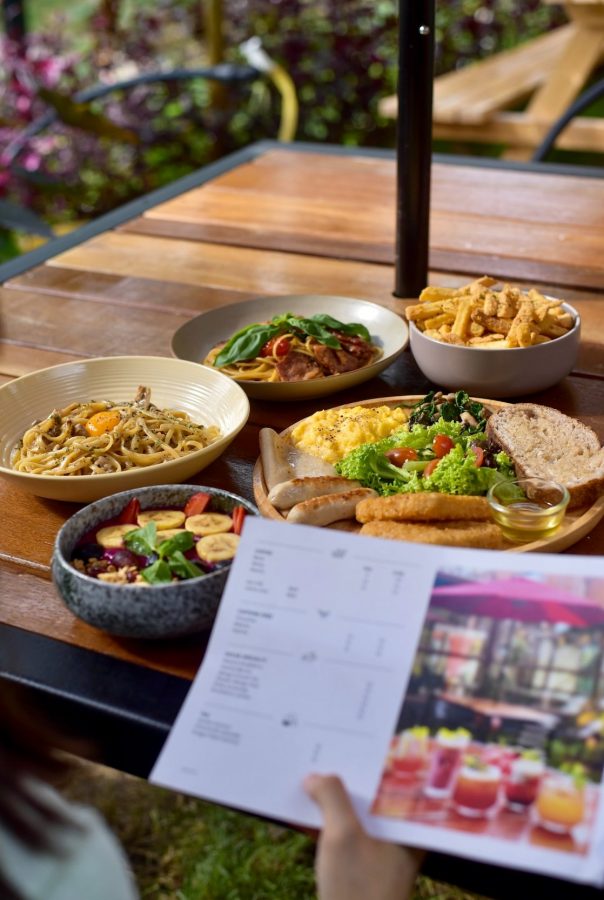 Why not cheat on your busy schedule by running off to bask in the tempo of serene, tropical surroundings. Don't worry about the spiky fruits falling on you as nets are placed over the garden. Once you have worked up appetite getting there, order their big breakfast club, smoked duck aglio olio, or tomyam prawn pasta. Beverage-wise, it's hard to go past their summer refreshers like matcha strawberry, hojicha berries, and mango infused tea. Portions are big so remember to leave space for the king of fruits!
Address: Lot 313, Jalan Teluk Bahang, Kampung Sungai Pinang, Balik Pulau
Tel: +6017-200 6128
FLAGSHIP BY NAVY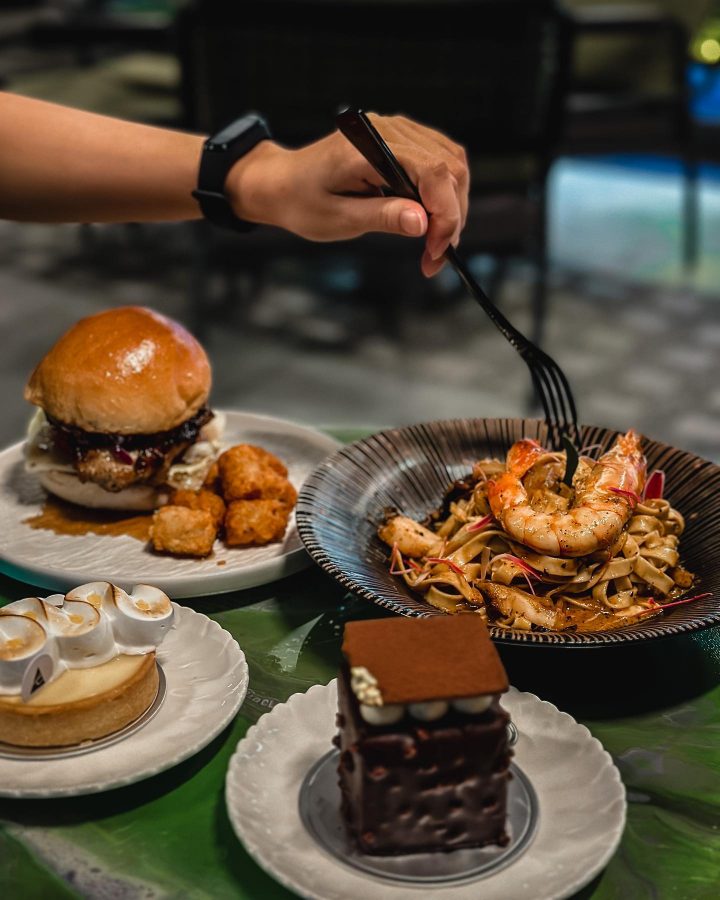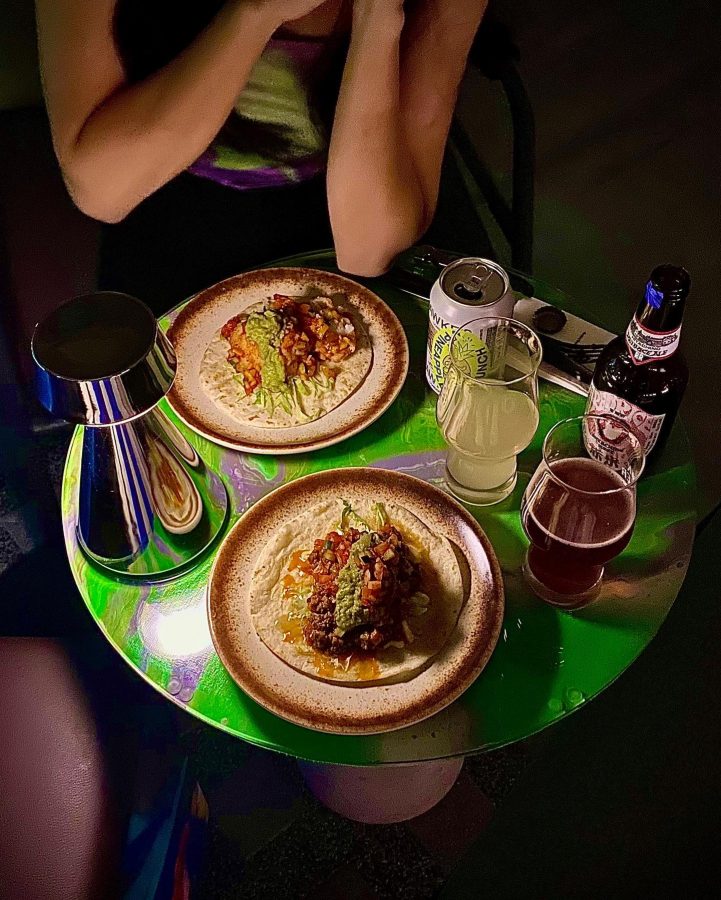 Penang just loves turning old factories into cafes and this time it's Flagship by Navy spinning their own style. The interior is past-meets-the-future showcasing historical industrial touches, polychromatic colours, and graffiti on the furniture.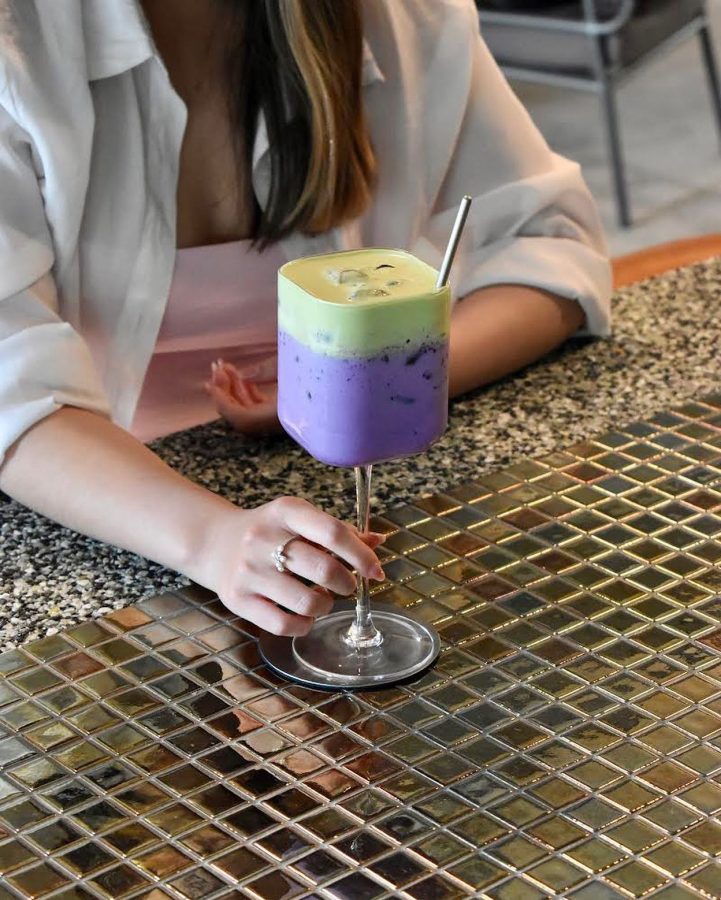 The barista bar luminesces with neon colours and is the first to use Modbar under-counter espresso machine in Penang. Nevertheless, this futuristic-themed cafe doesn't just rest on its looks. Their handmade pasta tops the menu with variations of Angus beef, Spanish octopus, and smoked duck breast. If you ever wanted an upscale burger experience, get their masala lamb or unagi tempura burgers and add truffle fries as a side. No visit to this former factory is complete without trying their matcha taro which is taro milk with matcha foam in a square, tall glass.
Address: 57, Jalan Hamilton, Jelutong
Tel: +6016-424 2911
LANGIT SENJA KOPI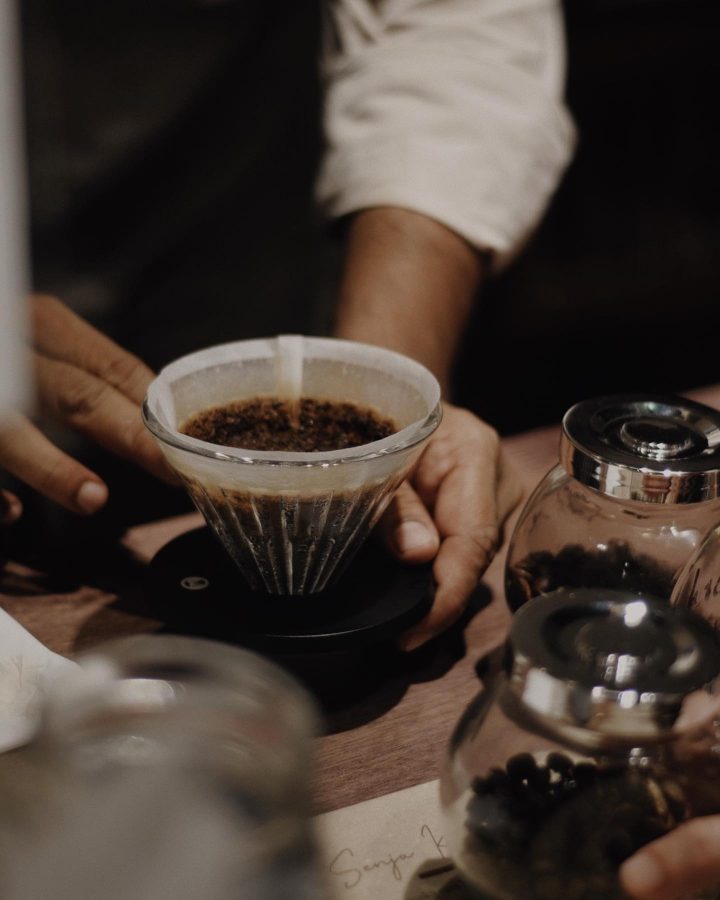 This humble cafe in the heart of Georgetown is getting known and adored for its ability to soothe customers into cosy oblivion. The unpretentious atmosphere, put together by ornaments, books, potted plants, and art collections prove to be a peaceful antidote to the bustling world.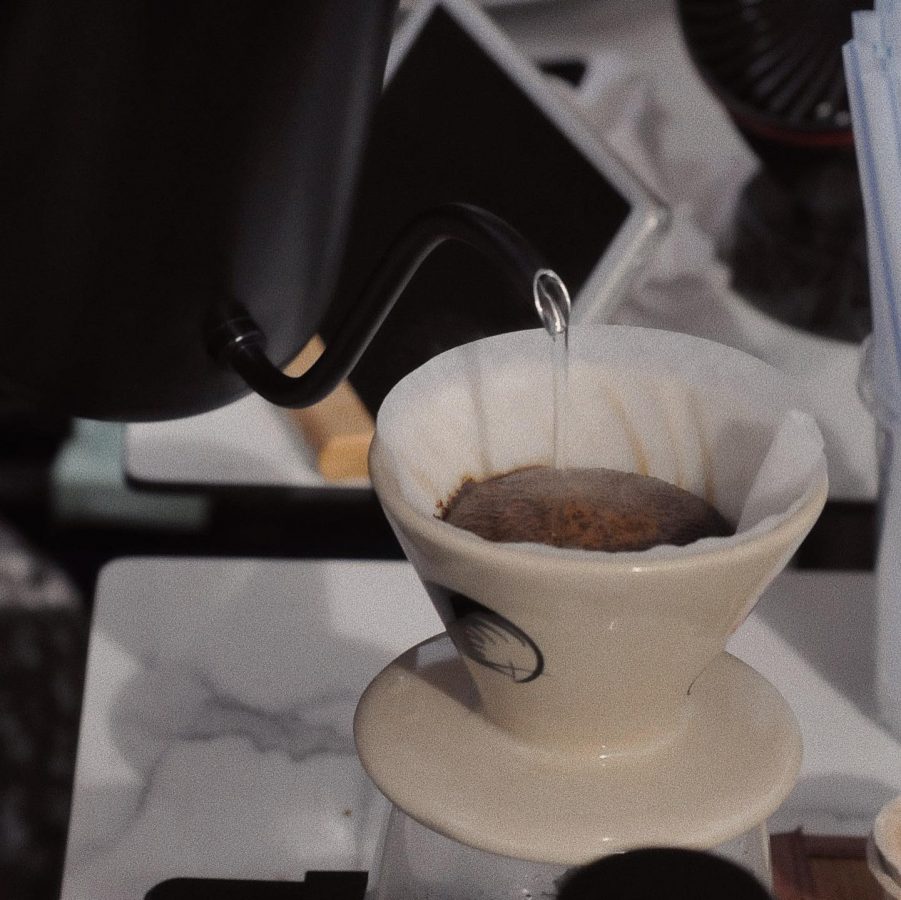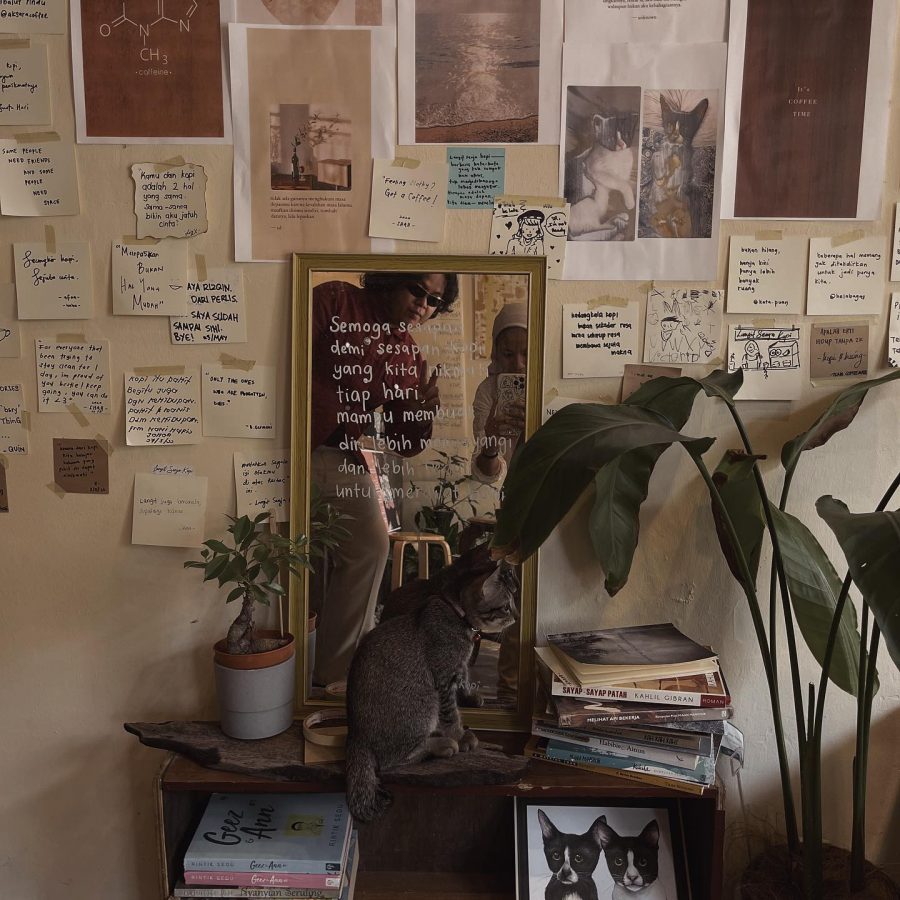 Choose your favourite coffee beans and watch it manually brewed to perfection, with pour-over coffee using the V60 method being the top pick. Each bean leaves nuances on the palate, giving black coffee its long overdue moment in the spotlight. Give cakes a break and try tauhu bergedil – fried and stuffed tofu puffs, prepared by Makanlena. From time to time, they also host poetry readings, busking, and stand-up comedy sessions, creating a warm ambience to communicate with like-minded people.
Address: 93, Lebuh Armenian, George Town
Tel: +6017-448 4937