A Chef's Customer-Centred Menu
We recently returned to one of Kuala Lumpur's most consistently excellent Chinese restaurants, Chynna, located in the upmarket Hilton Kuala Lumpur in KL Sentral.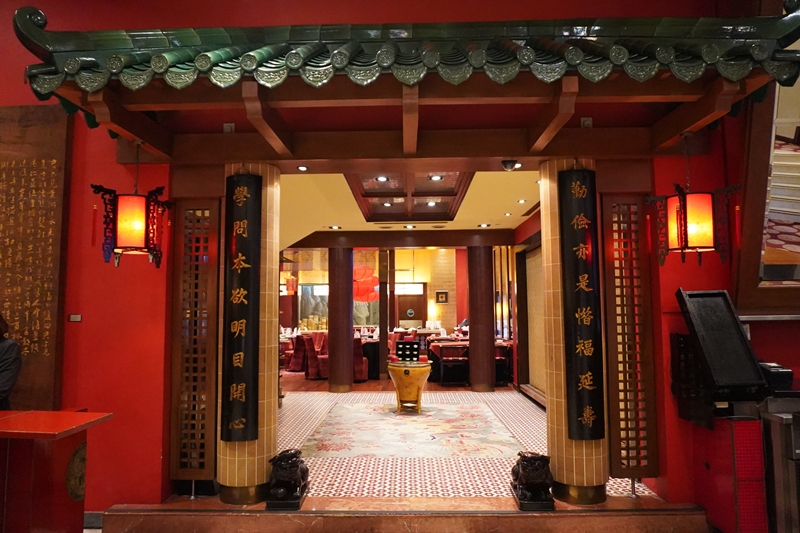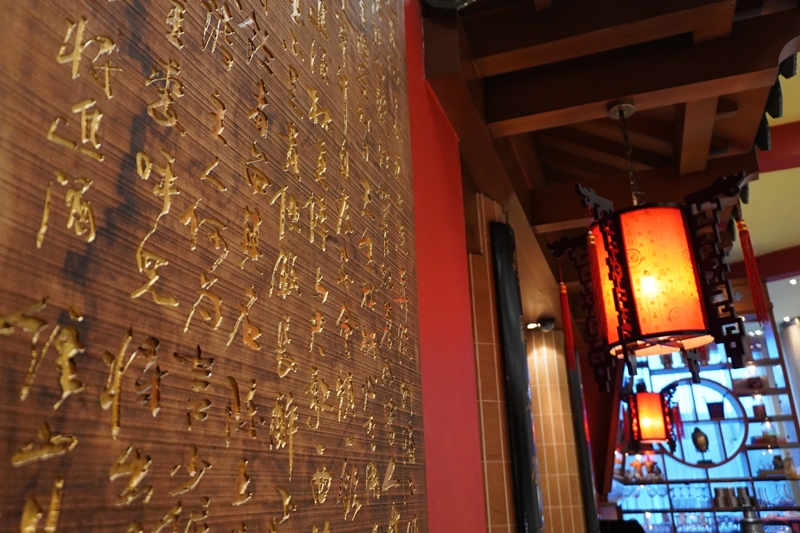 We visited for a midweek dinner and as usual, they were doing a brisk business. Boasting Chinese flair and plenty of appropriate accents, Chynna is a well-designed and fairly intimate space, and it's easy to see why they draw in discerning diners so regularly. Indeed, almost every table was occupied at some point during our lengthy meal. As we found on our culinary journey, Chynna rightly takes its place as one of the city's premier Chinese eateries, bringing classic dishes together with modern preparation techniques. The menu we were set to experience this time was The Best of Chef Lam's Creations, those which have garnered the most praise from Chynna's customers.
As is the tradition here, before the meal officially commenced, we were served Chynna's signature welcome tea in dramatic style – best to experience this for yourself rather than to rely on our written account – and settled in for the 11-course Jade Set Menu. (A six-course option, Pearl, is also available.)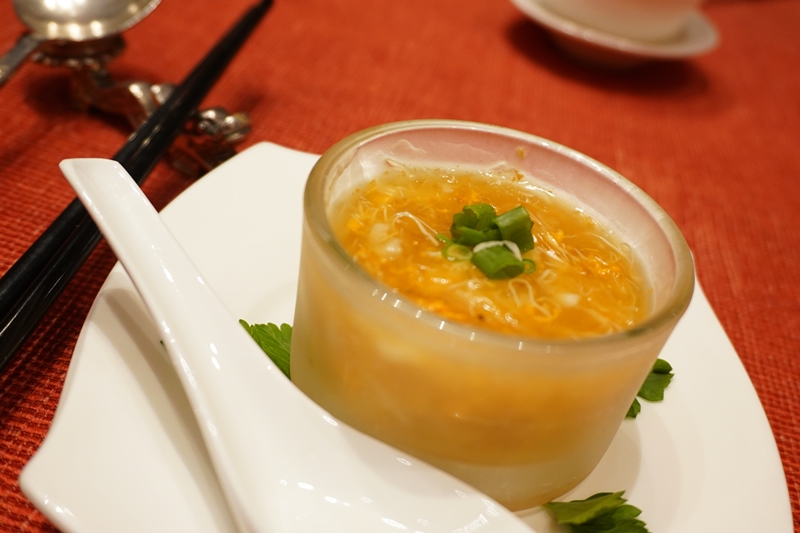 With 11 dishes served, a full and detailed description on each of them is beyond the scope of this review, but we'll hit the highlights, which started with the first course, a beautifully presented mixed salad with Kaori Bako, crispy fried anchovies, and a piece of mouthwatering, roasted-to-perfection Peking duck skin. It really was an outstanding start. The third dish also exceeded our expectations. It looked very unassuming – the first soup of the meal – but the appearance was deceptive, because this was a truly delicious course that we eagerly polished off. Braised lobster soup with Shanghai crab meat, scallions, and 'vegetarian fin,' a welcome substitute for the (happily) increasingly uncommon shark fin. Kudos to Hilton for this, and of course the soup didn't suffer at all for the substitution… it was fabulous.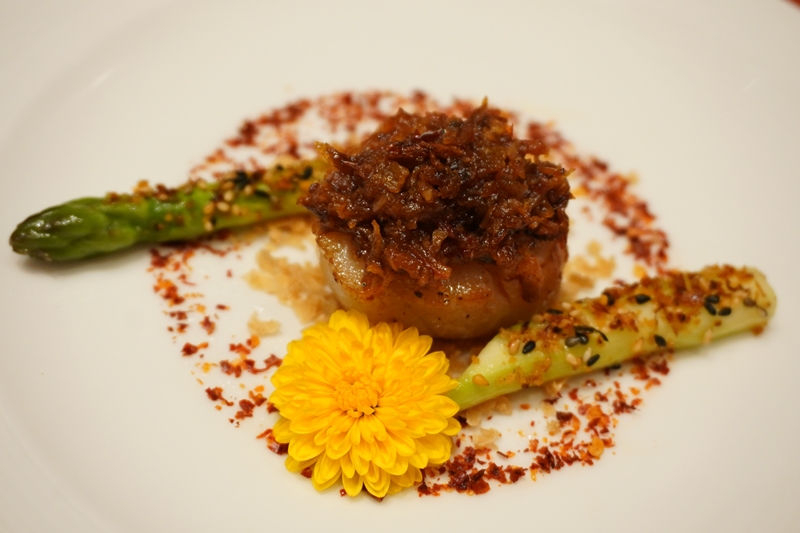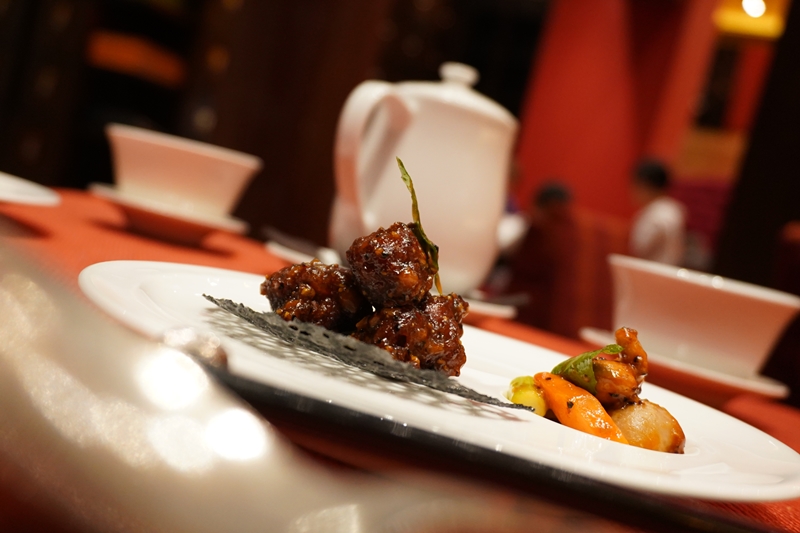 We were already eager for the next course, though: a perfectly deep-fried butter milk prawn with egg flakes and scented curry leaves – this gorgeous and beautifully prepared prawn just knocked our socks off. We had sampled this before on a previous visit, and it's every bit as good now as it was then, and small wonder this is a firm customer favourite here! Another stunning course came later, a wok-seared Hokkaido scallop with crisp asparagus rolled in multi-coloured sesame seeds, complemented by a marvellous XO Cognac sauce. We were scarcely coming off cloud nine from this dish when the next arrived: tender beef tenderloin cubes with jade kale, curry leaf, cashew nuts, and vegetables. This was served in an understated black pepper sauce, which surprised us with its delicately nuanced flavour, quite a welcome difference from the intense pepper sauce you might expect.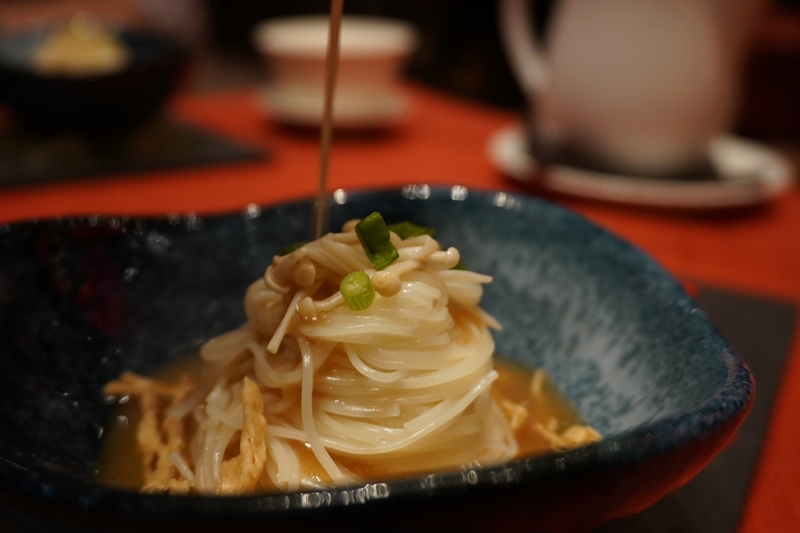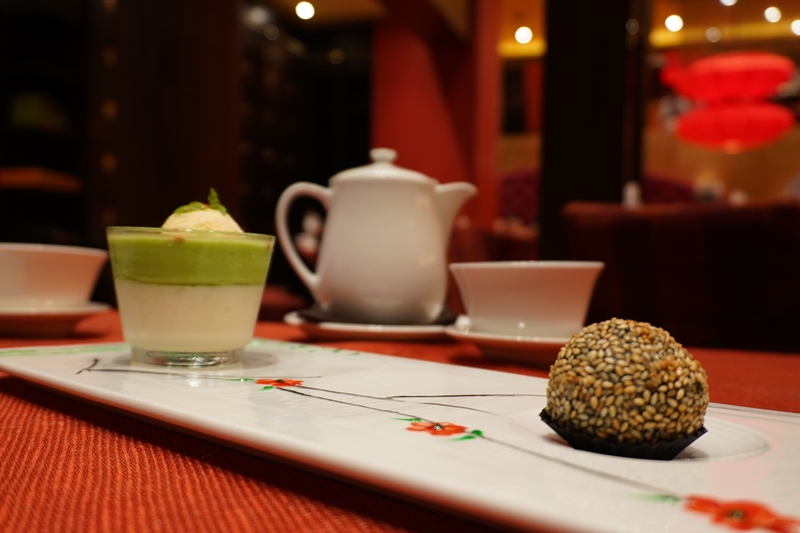 Still, the courses kept coming, some of the dishes festooned with lovely, detailed 'plate art' from the talented chefs in Chynna's kitchen. The final two courses saw a delicate Japanese somen noodle soup – replete with crunchy preserved bean silk and miso broth – followed by a dessert of beauty and elegance, featuring a stunningly tasty black sesame custard ball complemented by a blended avocado milk treat.
Chef Lam's menu is served with your choice of free-flow Chinese tea. The six-course set is priced at RM188 nett per person, while the decadent 11-course option is RM388 nett per person. Each carries the note that it is for a minimum of two persons. We found the food to be superb – no surprise there – and the pacing and service was also spot-on. The restaurant was filled with couples, families, and even a major sporting celebrity and his friends in the private room, so Chynna comfortably and capably caters to all its customers. Of course, apart from the special set menus on offer, a wide range of à la carte options are on the menu, too, and virtually all of the components of Chef Lam's set menus are available separately, should you desire.
Location and details
Chynna
Hilton Kuala Lumpur, Level  5
3 Jalan Stesen Sentral
Opening Hours:
Lunch: Weekdays 12pm – 2.30pm; Weekends 11am – 2.30pm
Dinner: 6.30pm – 10.30pm daily
Reservations: +603-2264 2264 or [email protected]