5 Cafes that Serve the Best Grilled Cheese Sandwiches
This post was written by EatDrink Brand Ambassador Chia Hui Tzi.
When bread meets cheese, you get a perfect combination of a comfort dish which everyone loves; the grilled cheese sandwich. You can never go wrong with this classic combination as it is so simple, yet very satisfying. Although a grilled cheese sandwich sounds effortless, it takes quality bread and cheese to make it unforgettable. The bakery cafes below focus on serving the classic grilled cheese sandwich with their artisanal sourdough bread all baked in-house with care and love, ensuring only the freshest baked goods are served! If you love serious bread and cheese, head on over to one of these spots to satisfy your love for grilled cheese!
1. Dough & Dolce, TTDI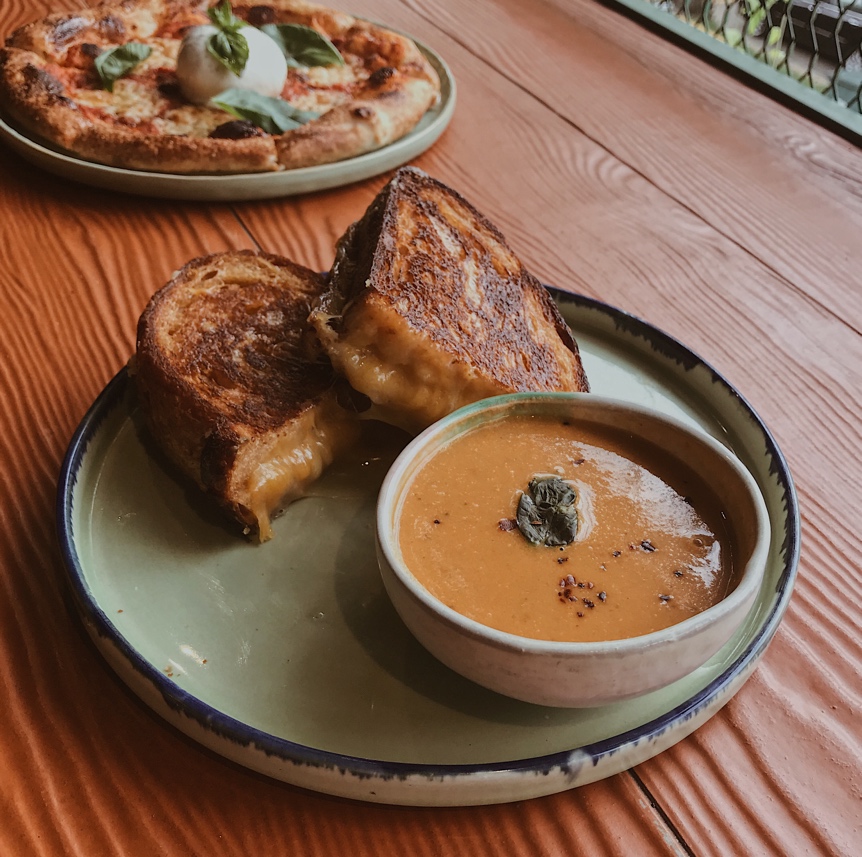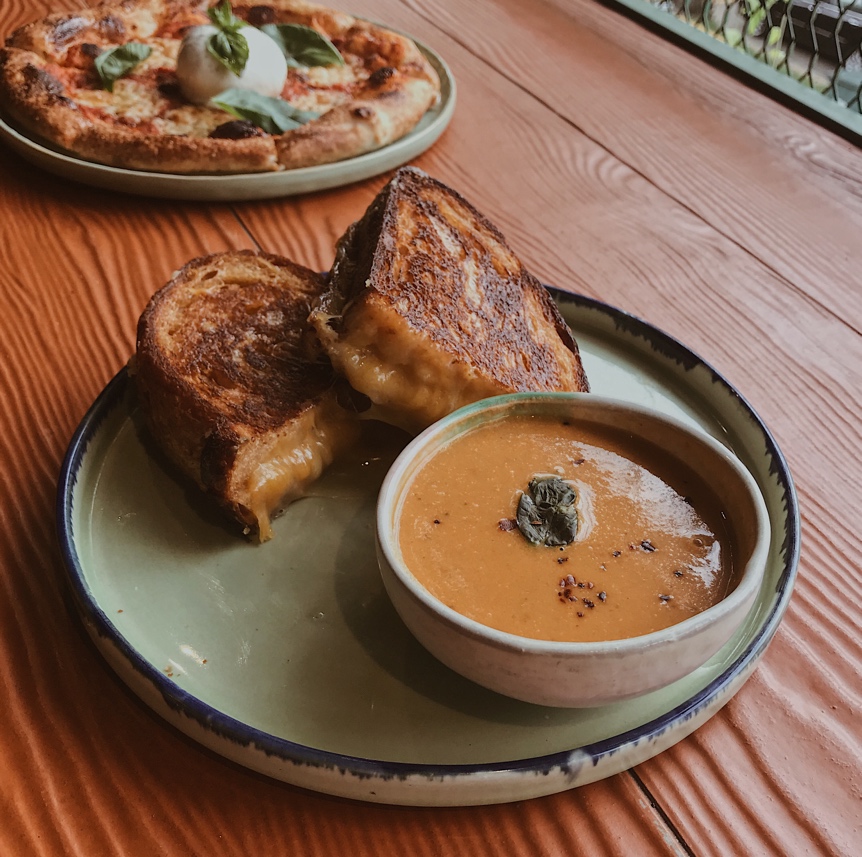 This chipotle GCS tops my list for sure as it's definitely not your typical grilled cheese sandwich. The sourdough toast is not only home-made, it is also infused with chipotle, giving it a golden orange, crispy look on the surface and a subtle smoky taste to it. The sandwich is filled with a very generous amount of mozzarella, cheddar, and monterey jack cheese. However, the secret to its' significance is not just the gooey cheese and crispy toast alone, but their roasted pepper tomato soup served on the side which is for dipping. The tomato soup is a refreshing accompaniment to the cheesy sandwich giving out a well-balanced tang. It goes so well with the GCS and I cannot help but to find myself craving for it right now as I am writing this. The portion and quality is worth the price and it is perfect for sharing too. If their iconic grilled cheese isn't enough, indulge some more in their burrata cheese sourdough pizza if you are feeling adventurous, and complete your meal with an order of their refreshing home-made lemonade.
Location and details
Address: Dough & Dolce
Lorong Datuk Sulaiman 1,
Taman Tun Dr Ismail,
60000 Kuala Lumpur
IG: @doughanddolce
Wifi: Yes
Opening hours: daily (8am – 6pm), closed on Tuesdays
2. Analog KL, Subang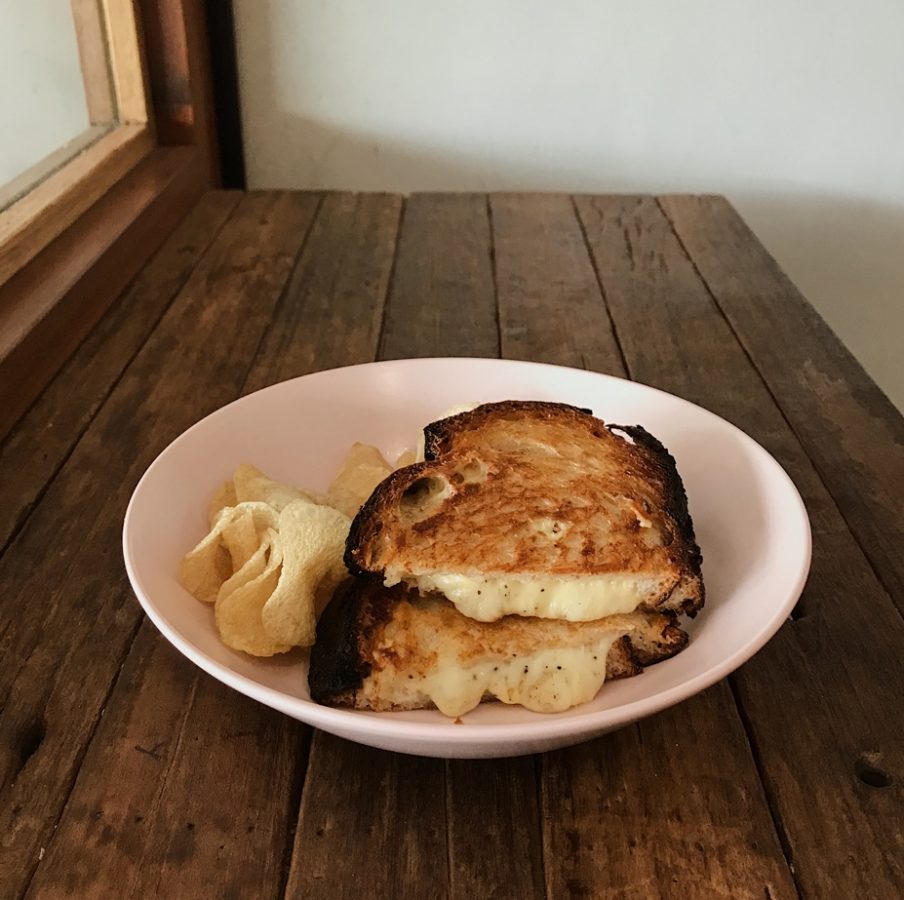 If you are looking for a simple, no-fuss GCS, Analog is the place to go. Their grilled cheese consists of their home-made sourdough toast, lightly buttered on the surface and filled with mozzarella, cheddar cheese, and pepper, paired with addictive salted potato crisps on the side, which is made in-house as well. The cut of their sourdough is on the thinner side yet it is still quite filling. The portion is rather inexpensive with just the right amount of crispiness and crunch to my liking, as well as a very generous amount of cheese. Do not hesitate to pair your GCS with a freshly brewed cup of their specialty coffee too as they have a team of passionate baristas behind the bar.
Location and details
Address: Analog KL
127, Jalan SS 17/1A,
Ss 17, 47500
Subang Jaya,
Selangor
Tel: +603 5612 1224
IG: @analogkl
Wifi: Yes
Opening hours: Mon – Thurs (11am – 9pm), Weekends (10am – 8pm), closed on Fridays
3. Commoners Space, Shah Alam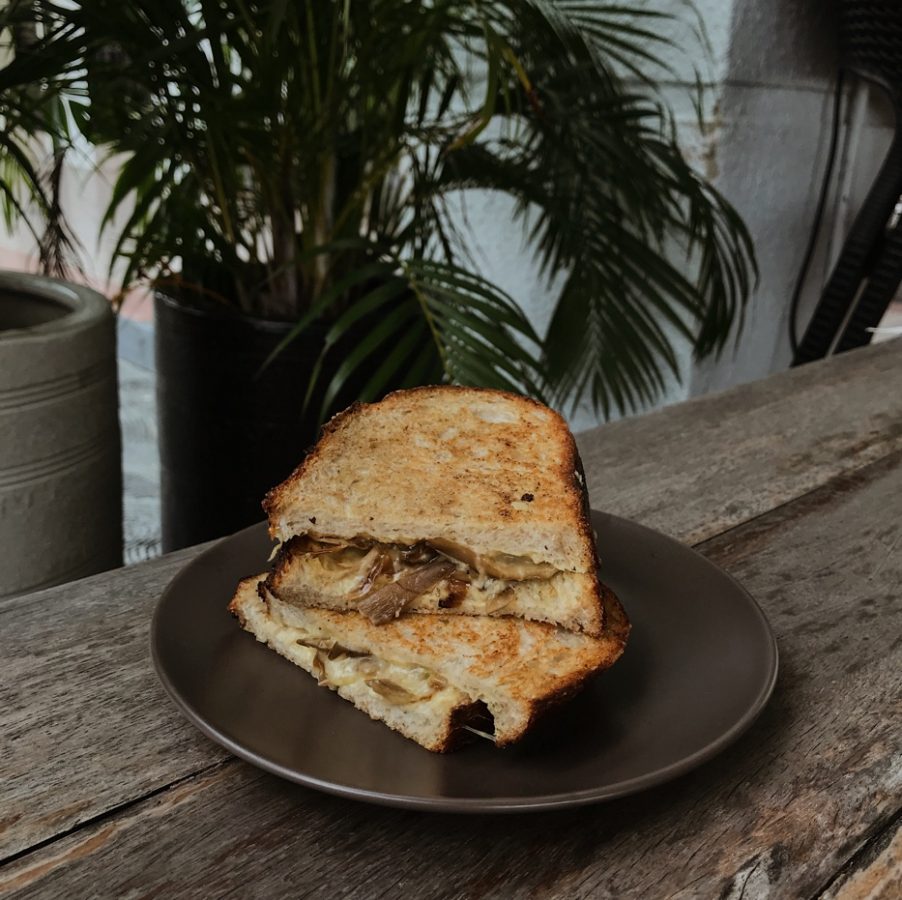 If you fancy some fillings in your GCS apart from just cheese alone, Commoners Space spoils you with a wide selection of sourdough GCS such as pesto salmon, beef bacon, margarita, RTB and more. It can be quite hard to choose as all of them sounded very tempting! Due to my indecisiveness during my visit, I was recommended to try the caramelized onion and mushroom GCS. My GCS came with a very generous amount of sweet caramelized onions and mushrooms with a hint of mustard. The sourdough toast was not overly-toasted and maintained a little chewiness in texture. The amount of cheese was not overwhelming  too. The staff also suggested to enjoy my GCS dipped in sriracha sauce which tasted unexpectedly good as the sriracha added a little spice and fun to my sandwich! The portion was rather average for the price as it does not come with a side, which I did not mind.
Location and details
Address: Commoners Space
Seksyen 13,
71, Jalan Snuker 13/28,
Tadisma Business Park,
40100 Shah Alam,
Selangor
Tel:  +6013 335 7762
IG: @commonerspace
Wifi: Yes
Opening hours: Mon – Sat (10am – 10pm), Closed at 8pm every Wednesdays and Thursdays, and closed on Sundays
4. Ground, Damansara Uptown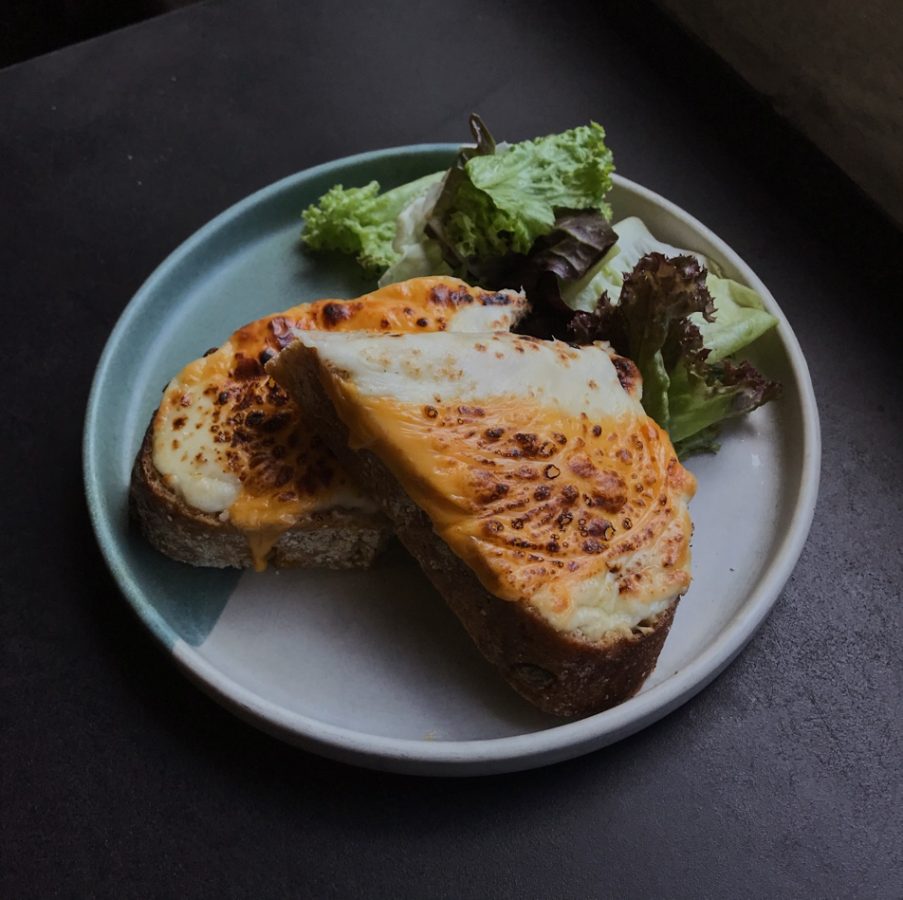 Tucked behind everyone's favourite mall–1 Utama, Ground is one café you can trust. Their baked goods are freshly made every morning ensuring you only get the best selections on your plate. Their GCS was one of a kind as it was an open-faced sandwich showing off their mouth-watering melted mozzarella, cheddar, and parmesan cheese on the surface. You also have a choice to enjoy their grilled cheese either on brioche or sourdough toast. Their brioche was very fluffy and soft, perfect for those who prefer softer breads while the sourdough toast had a deeper flavour of fermentation compared to other sourdough grilled cheeses I have tried, as well as the incorporation of sunflower seeds baked in the crust which was very unique. It was chewy and thick, giving me great satisfaction in every bite. The portion was rather small for the price but should prove to be substantial if you are looking for something light. Their GCS is also served with a side salad seasoned with olive oil, with salt and pepper on the side. Simple yet very addictive.
Location and details
Address: Ground
No , 27, Jalan SS 21/34,
Damansara Utama,
47400 Petaling Jaya,
Selangor
Tel: +603 7731 5334
IG: @groundcoffeekl
Wifi: Yes
Opening hours: Mon – Fri (10am – 8pm), Sat – Sun (8am – 8pm)
5. Provisions, Damansara Jaya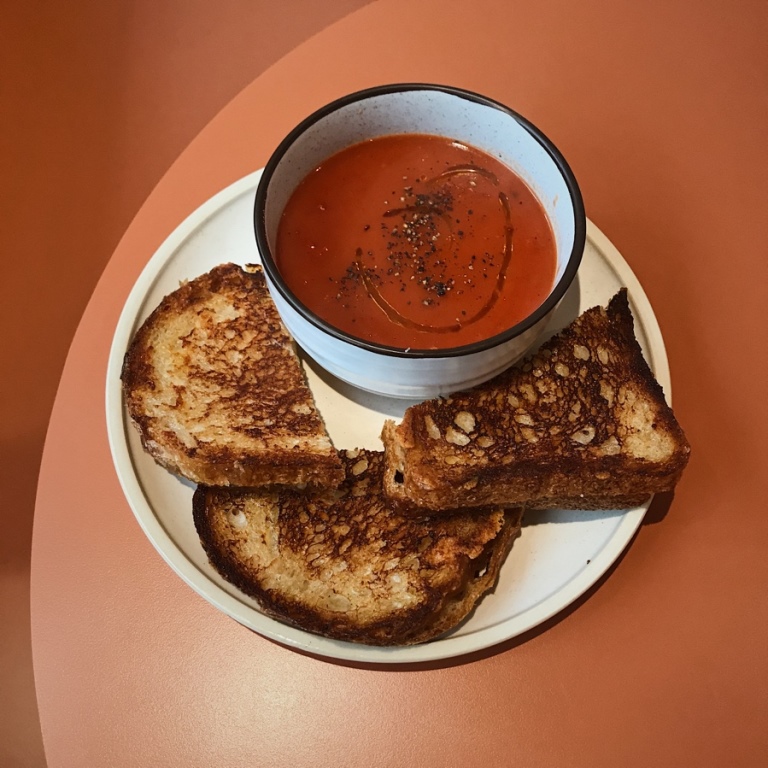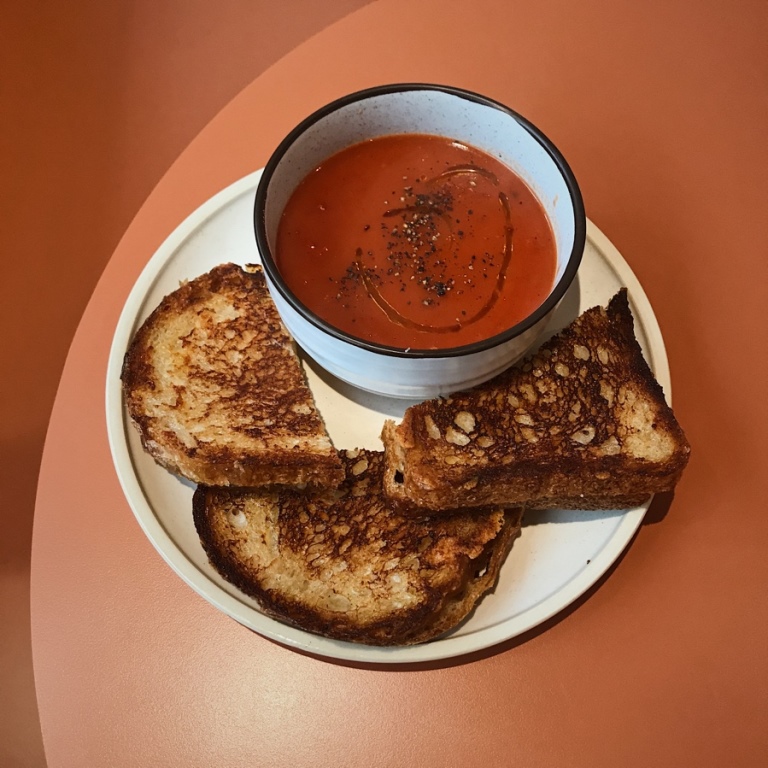 Provisions is café inspired by the California bakeries and Melbourne markets, spoiling the neighbourhood of Damansara Jaya with a huge range of pastries and bread that are freshly baked in-house every morning. Their GCS was definitely one unforgettable dish for me. Their sourdough toast was perfectly grilled with Parmesan cheese on the surface, giving it a nicely-toasted look with extra flavour and crispiness. You'll find vintage cheddar cheese in this GCS and every bite bursts with so much flavour although the ingredients are rather simple. The gnerous portion of tomato soup that comes with the sandwich is thick, very tangy, with a hint of sweetness and milkiness that pairs really well with the savoury sandwich. I have to say their GCS tastes as if it could be addictive too, and it's an easy indulgence with the cut of their sourdough toast being not too thick with just the right amount of cheese in between. The price was worth the portion as it comes with three slices of toast instead of the regular amount of two.
Location and details
Address: Provisions
49, Jalan SS 22/23,
Damansara Jaya,
47400 Petaling Jaya,
Selangor
Tel: +603 7731 7971
IG: @provisionsmy
Wifi: Yes
Opening hours: Tue – Sun (9am – 6pm), closed on Monday