2OX at The Row, Jalan Doraisamy: Restaurant review
This review is brought to you in part by 2OX.
Undoubtedly one of KL's hottest new entertainment spots, The Row offers a little more sophistication and a little less neon than the equally alluring TREC. At the Jalan Doraisamy location, 22 shophouses, which were originally built in the 1940, have been renovated into a cute street of high-end bars, cute cafes and classy eateries.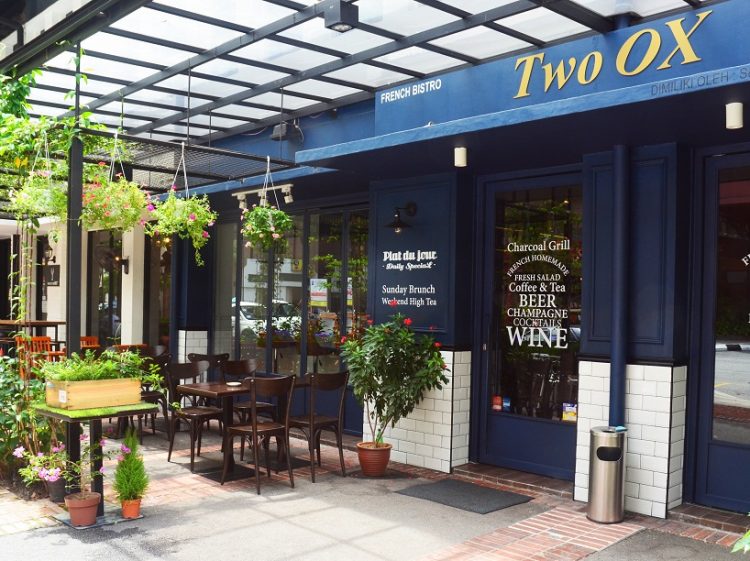 Ducking in off the street just off Jalan Sultan Ismail, we were at one of said higher-end venues: 2OX, named after the Korean owner and her son who were both born in the Chinese Year of the Ox. We were one of the first groups to arrive despite it feeling like prime time for a weekday lunch – well, prime time in Malaysia perhaps. My suspicions would later be confirmed as the venue filled up during our meal, for dining at a much more 'continental European' time.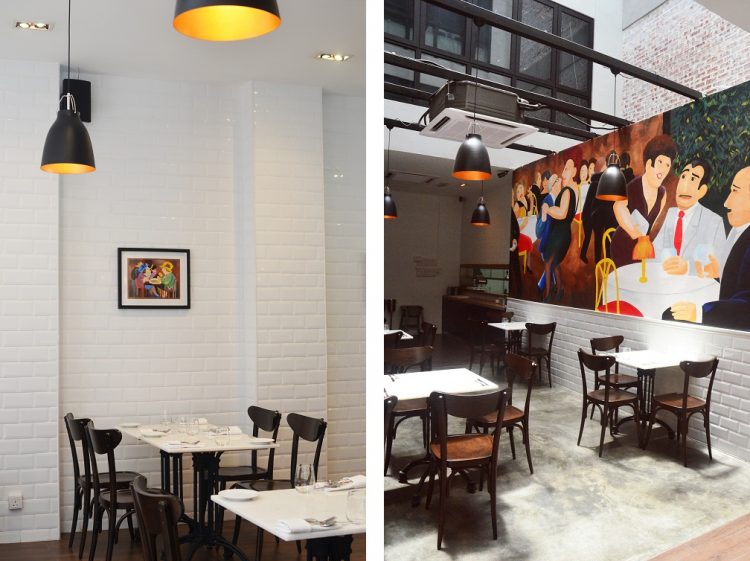 We were greeted by Chef Florent, who has been in KL for three months, working on both the 2OX and Maison Francaise venues. Born, educated and trained in France, Chef Florent has been on his gastronomic journey for the best part of three decades, starting to learn to cook properly at the "Espace Hôtelier Curnonsky", a culinary school in Saumur, at just 15 years old.
He has worked in a number of different restaurants in France and abroad, including brasseries like Charlot, Roi des Coquillages, traditional restaurant like Chez Maxine and on luxury cruise ships. The décor is relaxed, fresh and complemented with laid-back acoustic music, exuding the characteristics of a modern continental bistro.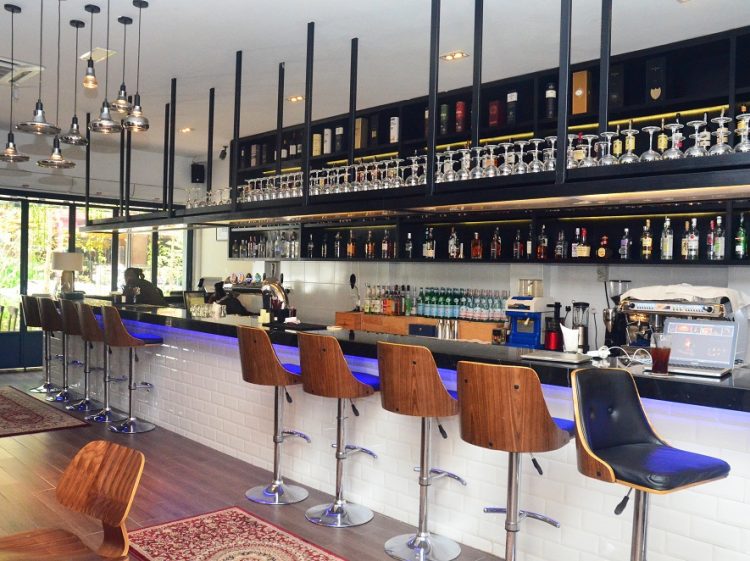 The intended audience seems to be 'fancy but not too fancy', as reflected in the balanced menu which includes high-end dishes such as beef tartare as well as crowd favourites such fried popcorn chicken.
Chef returned to his duties in the kitchen just as our drinks arrived: a green apple mint soda (RM18) which was fresh and not too sweet, and two teas, of chamomile and iced lemon varieties (RM10 each).
Starters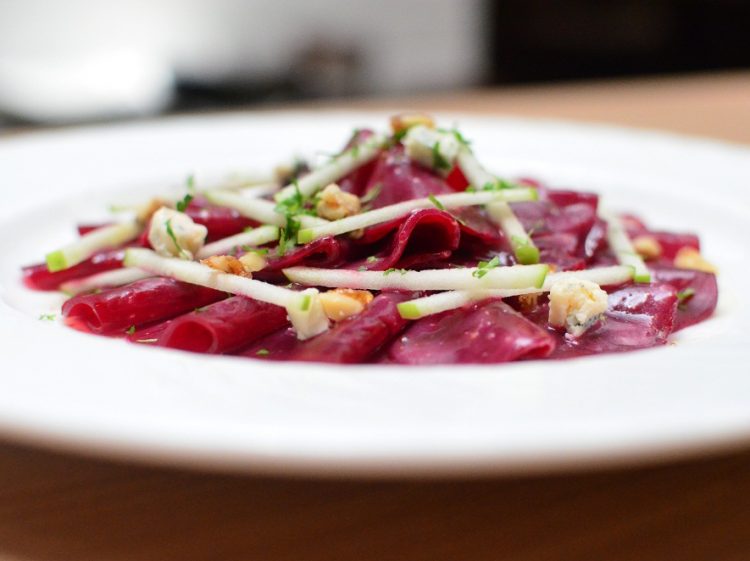 First to arrive was the roasted beetroot salad with Fourme d'Ambert cheese, green apple, and candied walnuts (RM30). The cheese was salty, rich and creamy, and a nice complement to the crunchy walnuts and soft beetroots. The true bistro style, of fresh and simple ingredients used smartly, was clear from the start. Most of the food is sourced from Europe or the USA, while the vegetables are sourced locally.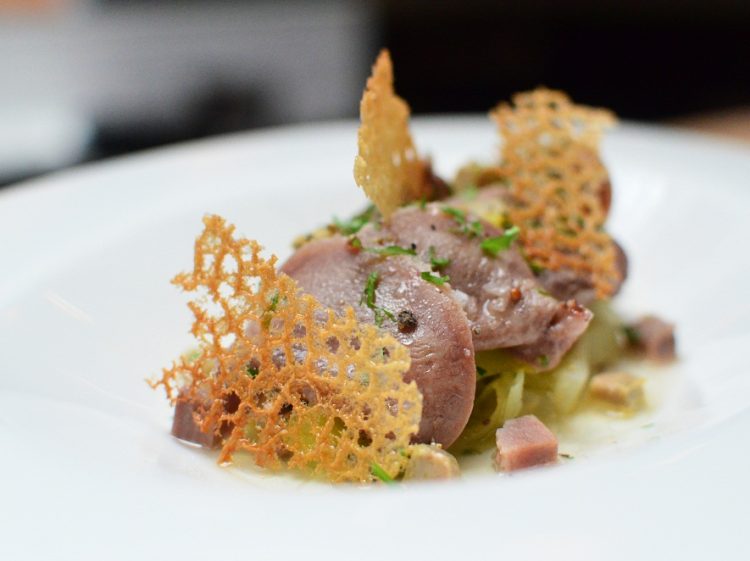 Two other starters arrived: the first, parsley butter snails fricassee (RM45), with chewy but not rubbery snail meat highlighted well by earthy herbs and mushrooms and a satisfying crunch of texture from the croutons. The final starter, a beef tongue salad with foie gras and leeks vinaigrette (RM40), with the saltiness of the beef almost overshadowed by the surprisingly light citrus tang of the bed of leeks and the creamy richness of the duck's liver.
Mains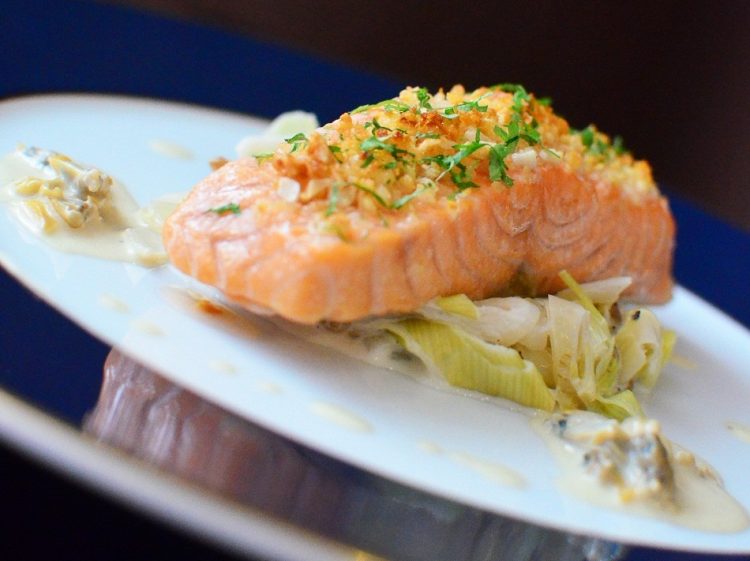 For the main course, first to arrive was an enormous piece of pink broiled salmon (RM75) in an almond crust which came sitting on a creamy leek fondue. The Scottish salmon was firm. moist and beautifully cooked, and the bed of leeks were a million miles away from the leeks of the first course – still delicious but unctuous and decadent instead.
Next to arrive was a showstopping leg of confit duck in a sweet, rich orange sauce served with a cute square of dauphinoise potatoes (RM98); as soon as the dish arrived at the table, a smoky sweet aroma filled the room. Under a salty, crunchy, glazed skin was a tender fall-off-the-bone piece of meat; it came with slightly overcooked green beans but we were quick to forgive that, considering how delicious the rest of the dish was.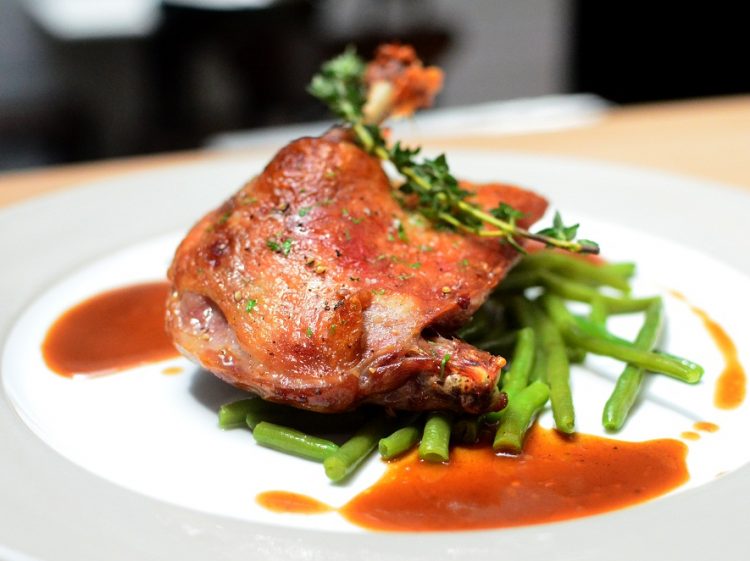 We learnt from Chef Florent that the duck confit process takes 6 to 12 hours and includes a salt, thyme, and rosemary curing before being slowly finished in the oven in duck fat for 1.5 hours. The final main dish was butternut squash barley pearl risotto (RM65) which came elaborately served with a crown of slightly chewy, tasty squid tentacles, and perfectly cooked prawns. The pale colour of the scallops and squid contrasted with the deep rich saffron colour of the barley and looked really attractive.
Desserts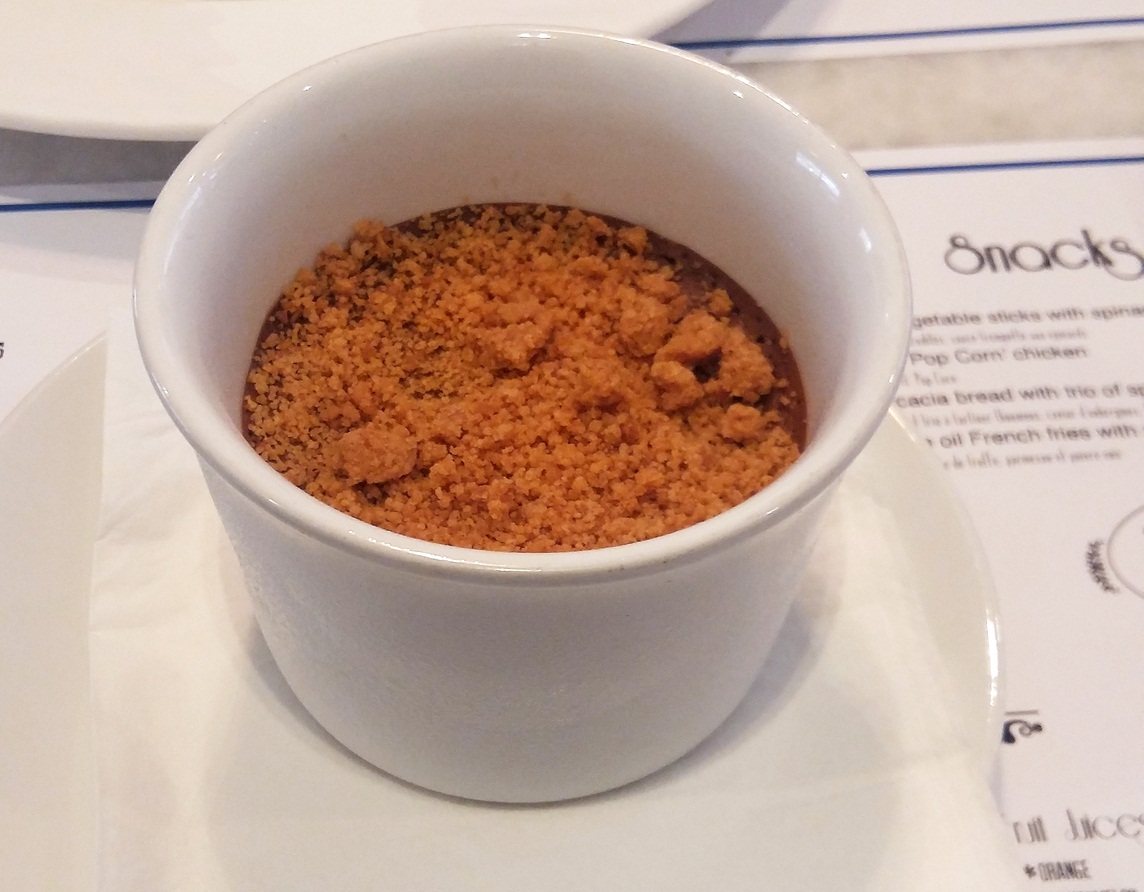 For dessert, we were treated to a dark chocolate mousse (RM15) topped with a sprinkle of crushed ginger biscuits. The velvety mousse was saved from being too rich by the airy texture – like savouring a cloud of chocolate.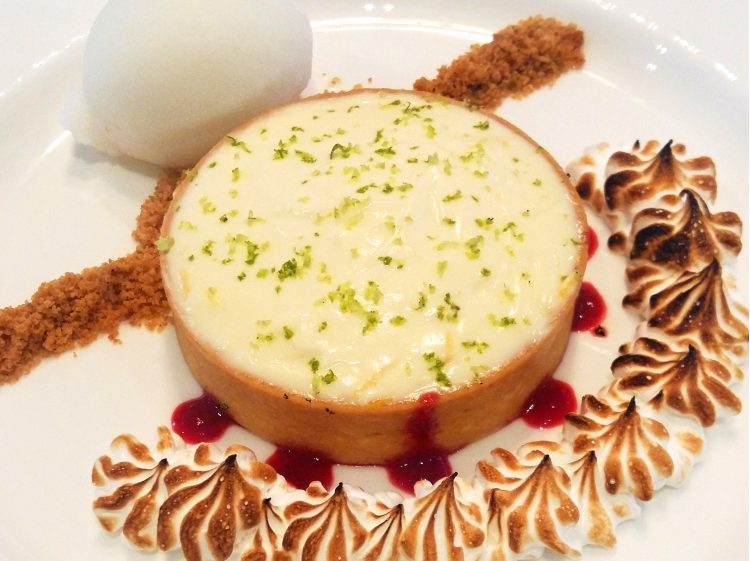 The Tarte Au Citron (RM15) had a delicate, crunchy base that held a thick and creamy lemon filling, all of which was lightly dusted with lime zest and served with soft meringue that had been caramelised directly on the plate and a refreshing lime sorbet.
Lastly, an exquisite chocolate lava cake (RM20) came to the table, oozing all over the plate and interspersing with the raspberry sorbet when it was cut open. For one of us, it was easily the best dish of the day.
Other mentions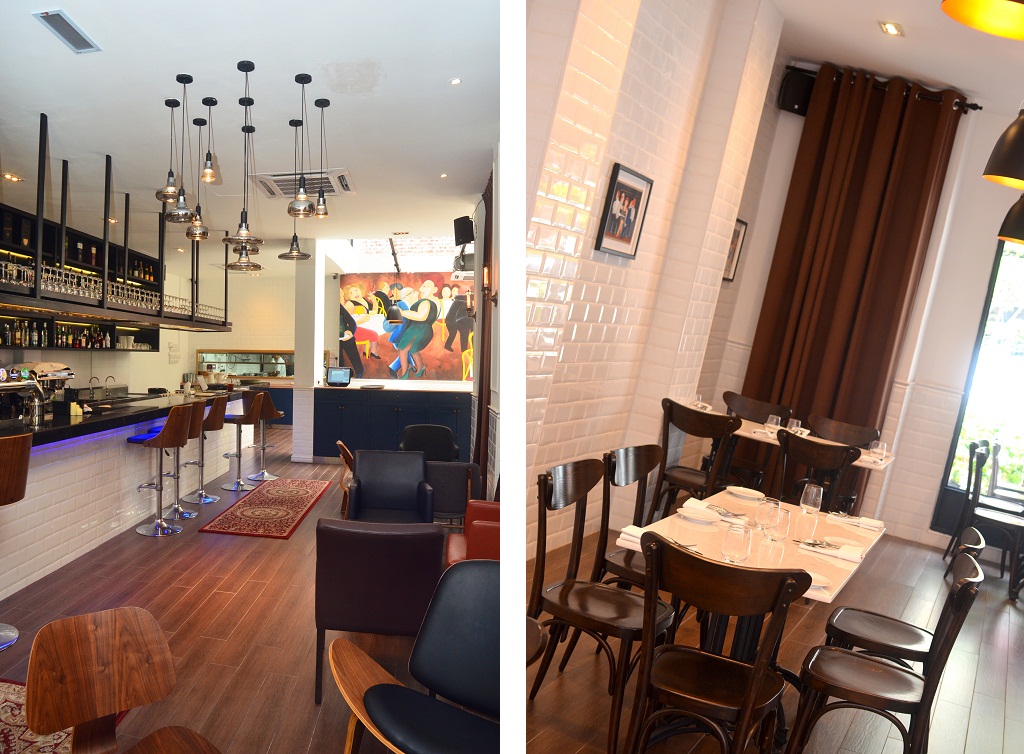 We didn't get to try it, but the selection of French cheeses (RM88) sounded incredible. Also available is an innovative Blue Menu (RM88++) and Red Menu (RM120++) which allow for the choice of one starter, one main, and one dessert from a number of options, for example vegetable terrine, onion soup, and oxtail meatballs.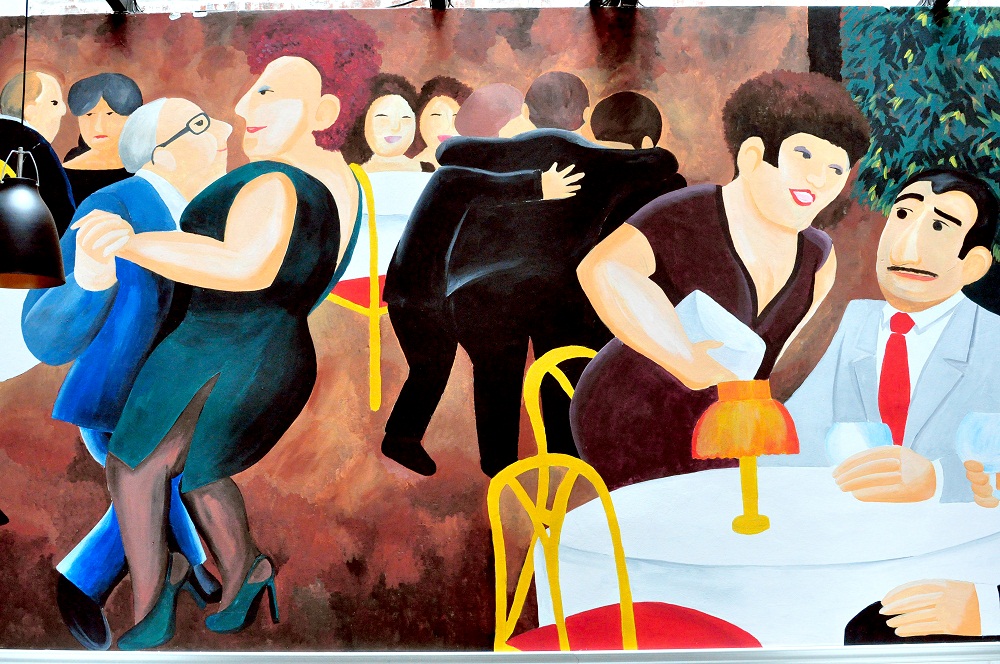 For those wanting a drink, wine by the glass options include Sauvignon Blanc, Cabernet Sauvignon and Shiraz, all for RM25, plus beers for RM18-20.
Location and details
For more details, visit www.two-ox.com.