Wines and More at La Cave: Restaurant Review
EatDrink Creative
on
August 8, 2018
LIKE 'EATDRINK' ON FACEBOOK
Share This Post :
 This post was brought to you in part by La Cave. 
Bangsar Baru has long been a popular place to go for a wide range of food and drink. What it's never really been known for is being super affordable. One terrific outlet right in the heart of the Telawi district is challenging that convention though, with meal specials and very attractively priced wines and other drinks. If you haven't checked out La Cave, do yourself a favour and put it firmly on your list.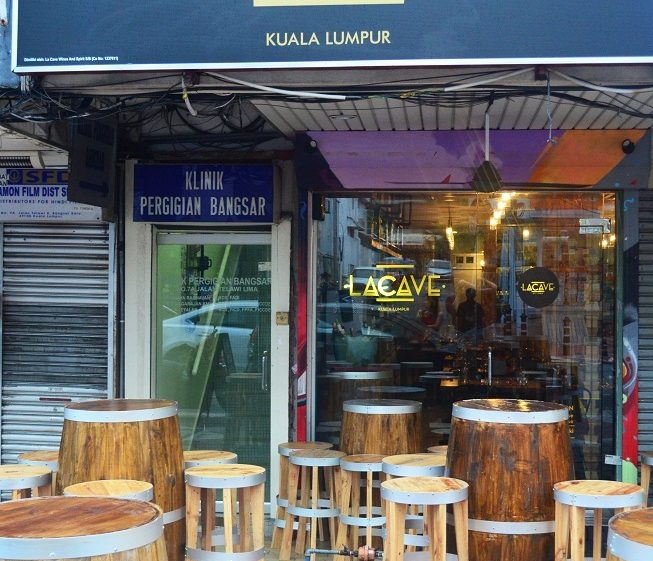 La Cave, of course, is French for 'the cellar,' so that should tip you off to what their big focus is. Co-owned by fourth-generation French winemaker Mr Florian Raymond, this wine bar cum restaurant is small in size but big in quality and value. We dropped by recently and were really impressed at what we experienced.
First, the way the wines are grouped and displayed is very straightforward and attractive. Whether you're a wine newbie or an experienced connoisseur, you will find the wall of wines at La Cave easy to peruse. Prices are written in chalk on a row of slate below each shelf, and the selection is very good, while not being overwhelming. The friendly staff are, unsurprisingly, knowledgeable about their wines and happy to answer your questions and help select a bottle that will suit your palate. Even better? The vast majority of the wines offered at La Cave are organic, making the grape-to-glass journey that much healthier and more natural.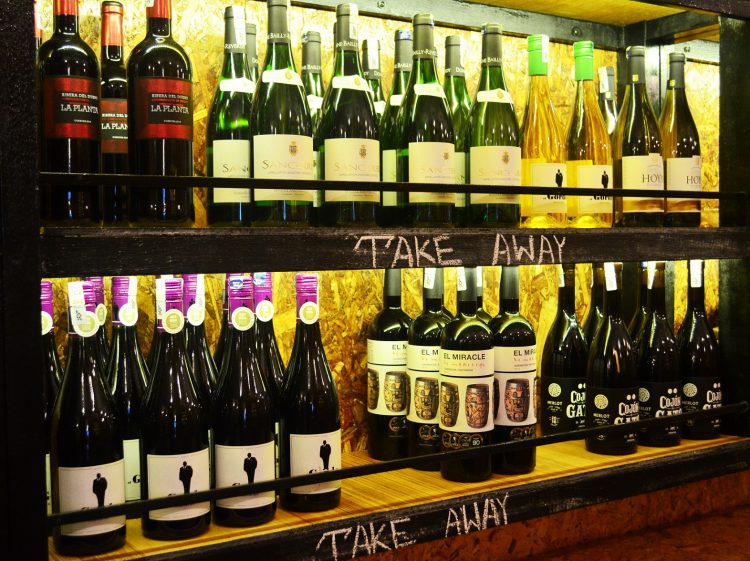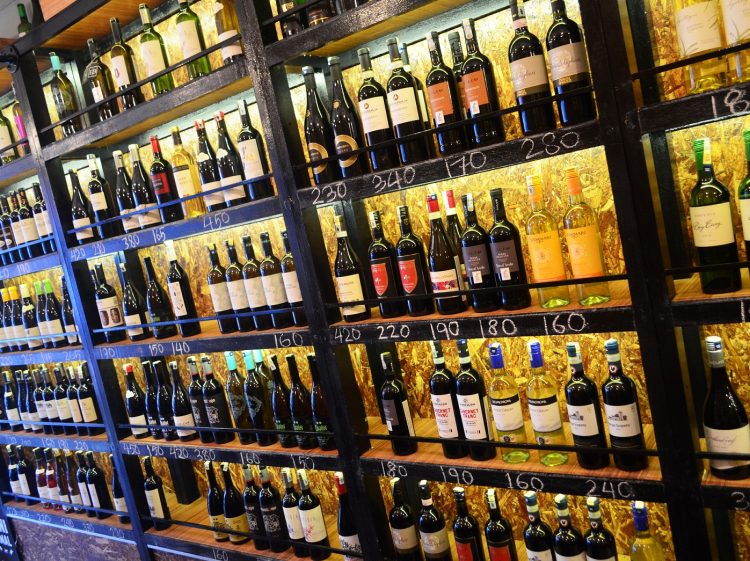 With a solid decade of living here in Asia, Florian knows his market well, but has never forsaken his roots in France. And lest you think all his wines are French, we were pleased to see a wonderful range of bottles, some from France (and his family's own wineries, naturally), some from other Old World countries, and some from New World producers. It's an eclectic and affordably priced range that will make any oenophile happy.
How are the prices kept so attractive, though? Wine lovers know that grabbing a glass in KL is seldom a cheap proposition. Florian gave us a simple and sensible answer. "I am the importer, distributor, and seller," he explained. "So I can totally eliminate the middleman, and the savings are passed along to my customers."
And how good are the prices? Well, consider that you can add on a glass of wine to their incredible lunch sets for just RM5. During happy hours, which run from 5-8pm daily, you can get a glass of house pouring wine for RM10, or three glasses for RM20. If spirits are your thing, you'll pay just RM10 for house pouring cocktails – gin, rum, vodka, and whisky all play a part. Sign us up! Bottles of wine, meanwhile, range from about RM80 to RM250, with pretty much every one offering good value for the price paid. And ladies? Drop by on Wednesday nights for a free flow of beer and house wine for just RM50.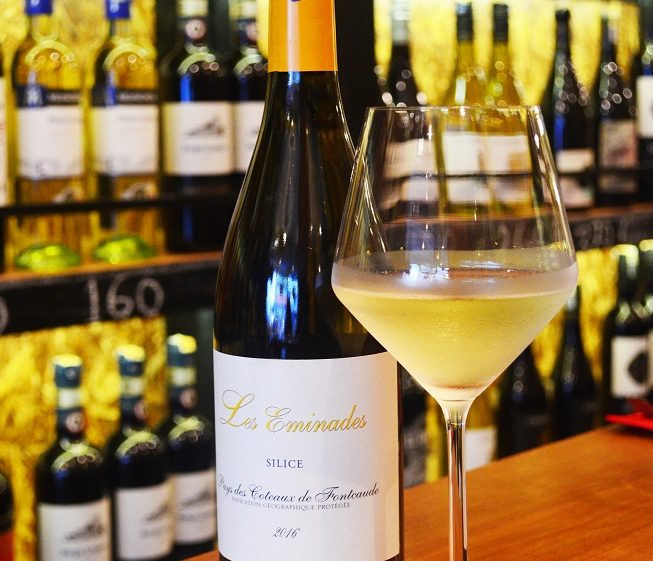 As for the food, you simply cannot go wrong here. Lunch sets change weekly and offer incredible value. We sampled two, a lemon and herb roasted chicken set and a beef bourgignon-style short rib set. Both came with potatoes, veggies, and a small salad, complemented by a choice of coffee, tea, or soft drink. The chicken set was RM19.90 while the beef was RM29.90. Both were absolutely delicious, and as mentioned, a RM5 top-up gets you a glass of house wine to accompany the excellent meal. It might just be one of the best lunch values in the city.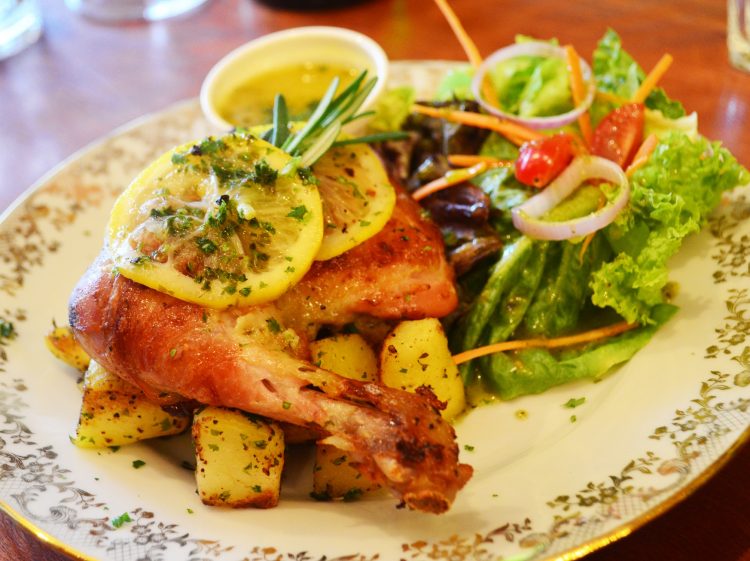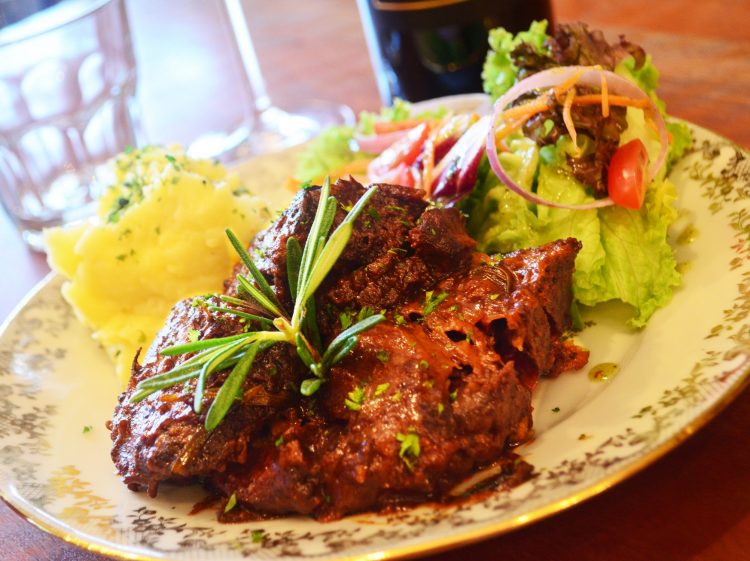 Outside of lunch, the menu is just as appealing, with á la carte dishes and customisable platters offered. We built our own tasting platter, then had it served on slabs of timber, giving us the chance to indulge in a tasty range of meats, cheeses, and pâtés – all delightfully washed down with the most affordable wines in Bangsar.
La Cave also offers a very nice, laid-back Sunday brunch that continues their theme of quality and value. And for the month of September, a particularly special treat: Florian's mother, visiting all the way from the south of France, will be in the house… and best of all, Mom is cooking! As you may have gathered, La Cave is a unique and special little place in Bangsar, and there's ever more here than we got to check out in our two visits, so by all means, go and discover it for yourself. We unreservedly recommend La Cave for its charming ambiance, friendly service, great quality, and incredible value. Check out their Facebook page to see their latest promotions, theme nights, and special events!
Location & Details
Address: La Cave, No 7 Jalan Telawi 5, Bangsar Baru, Kuala Lumpur
Hours: Monday to Sunday, 11.30am to 2am
Tel: +603-2201 1884
Find: View directory for La Cave here.
Related Topics
Get our hottest stories delivered to your inbox.
SIGN UP FOR OUR PERSONALIZED WEEKLY NEWSLETTER