Must-Try Foods at Kepong Food Court
Vanessa Gomes
July 23, 2018
LIKE 'EATDRINK' ON FACEBOOK
Share This Post :
Kepongites are seriously pampered for choice when it comes to food. Whether it's Indian, Chinese, Western or even Japanese food, it all can be found in Kepong. But on days where the family cannot decide on what to eat for dinner, a food court is the easiest solution for everyone in the family because more of then than not, everyone's cravings will be satisfied. Today, we're going to explore Kepong Food Court!
1. Yee Mee Bak Kut Teh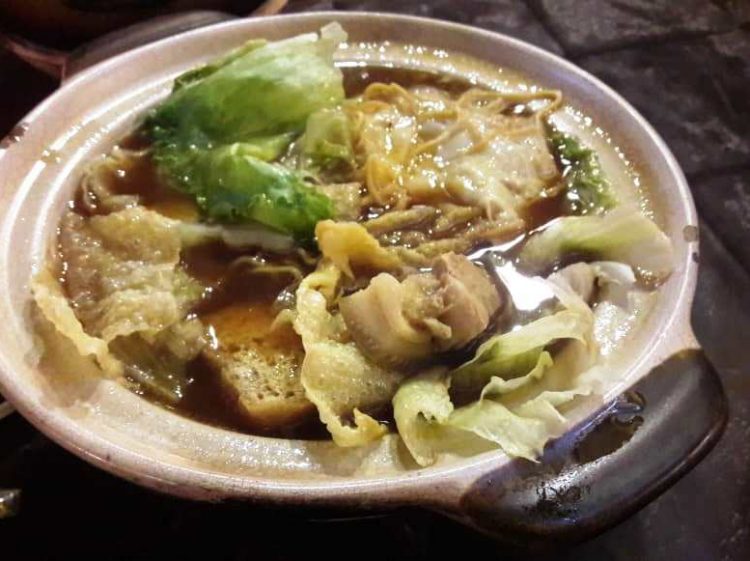 You've had bak kut teh and you've had yee mee soup but have you had yee mee bak kut teh? This stall brilliantly combines these two elements to make the perfect dish to fulfil your noodle and bak kut teh cravings! It comes with a generous helping of iceberg lettuce, tau fu pok, pork, and fu chuk. The portion is large enough to feed two people, or a one famished person. Savoury and herbal, this is perfect to be had on a cold or rainy evening to keep you warm from the inside out.
2. Sour-vegetable mee hoon with fried fish fillet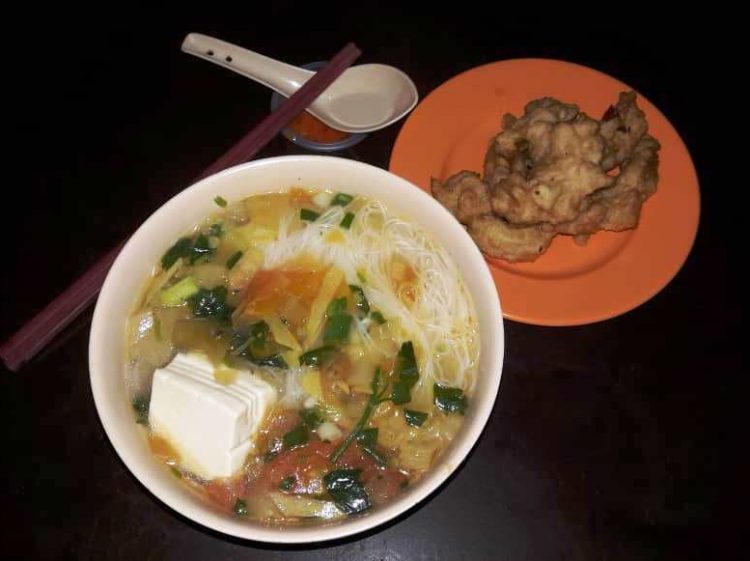 A switch up of your typical ham choy (salted vegetables) soup, the soup is served with mee hoon, chunks of tau fu, and fried fish fillets on the side. What's great about this bowl of noodles is that not only does it soothe the soul when you're feeling under the weather, it can almost compete with mom's homemade version of the soup. Don't let the portion fool you, it may look like there's not enough for one person, but when you sip that last drop of soup, you'll feel it swimming happily in your full tummy.
3. Ikan Bakar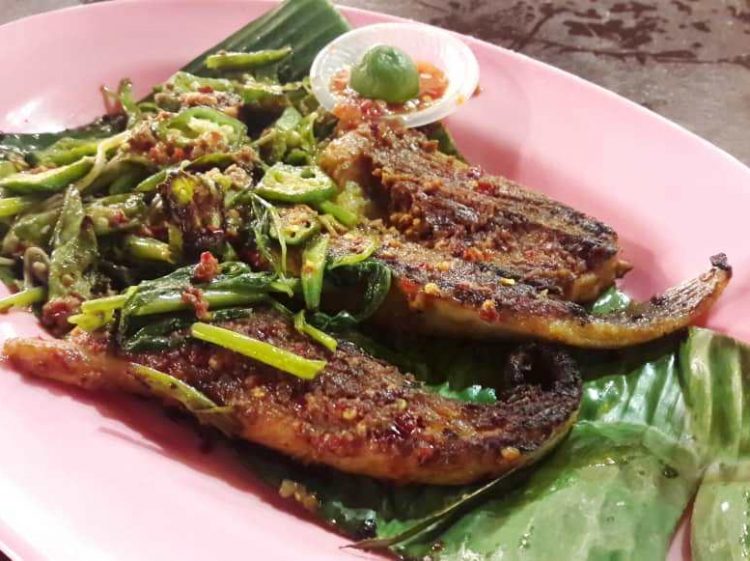 One of the more pricier items you'd find at the food court, the ikan bakar (char-grilled fish) is priced based on its weight. A small piece than can be shared between two people could cost RM20 but it is worth it. It comes with vegetables of your choice, though the staple is to have it with okra and four-angled beans, topped with this spicy, Portuguese-style sauce, along with a side of their homemade chilli and a slice of lime to squeeze over the fish. It's nice to be eaten family-style as it makes for a tasty center dish at the table to be shared.
4. Curry Mee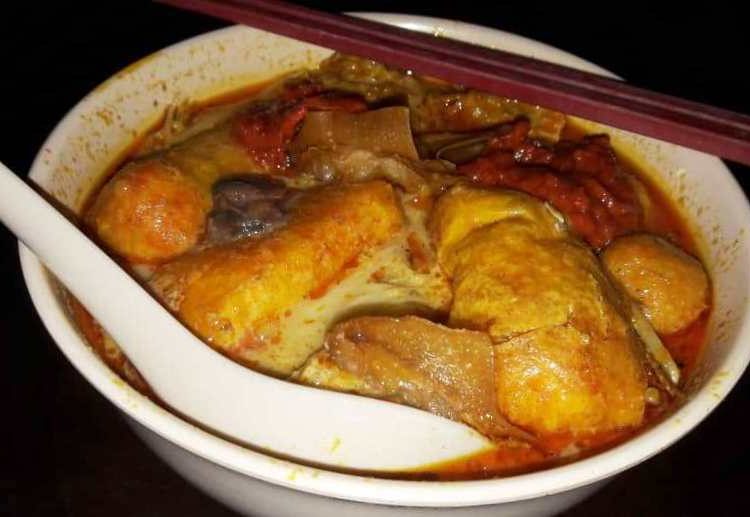 There's just something about a bowl of curry mee, that comforting combination of spicy, milky, and sour. Packed with ingredients such as fu chuk, tau fu pok, pieces of meat, and beansprouts, this is one of the safer food options at the food court if you're not feeling too adventurous. If you would like an added punch, ask for a side of their sambal to be mixed into the curry.
5. Chicken wings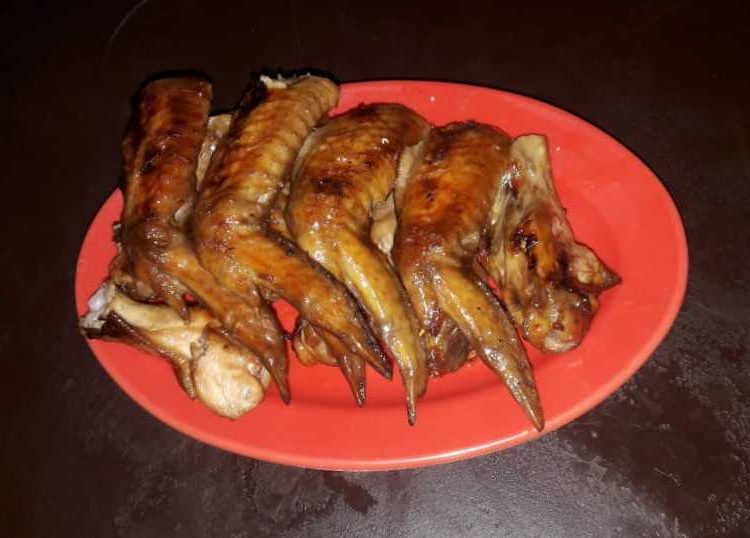 Honestly, is your trip to a food court really complete if there's no side order of wings? Well, perhaps if you're eating alone but nonetheless, give it a go. Soft, juicy, and perfectly grilled (with the added crunchy burnt tips of the chicken wings), it is truly finger licking good. If this doesn't tickle your fancy, there's a deep fried chicken stall too. You can't miss it, just use your nose as a guide.
So next time you're in the area, be sure to pop by and feast at some of the many delicious food found at Kepong Food Court.
Location & Details
Address: Jalan Metro Perdana Barat 14, Taman Indah Perdana, 52100 WP Kuala Lumpur
Hours: 6pm to 2am, daily
Find: View directory for Kepong Food court here.
Related Topics